Development in Midleton GAA Club
Welcome to the Development Section of the Midleton GAA website.
Here we will post news and updates of the development in Park South
Update November 2022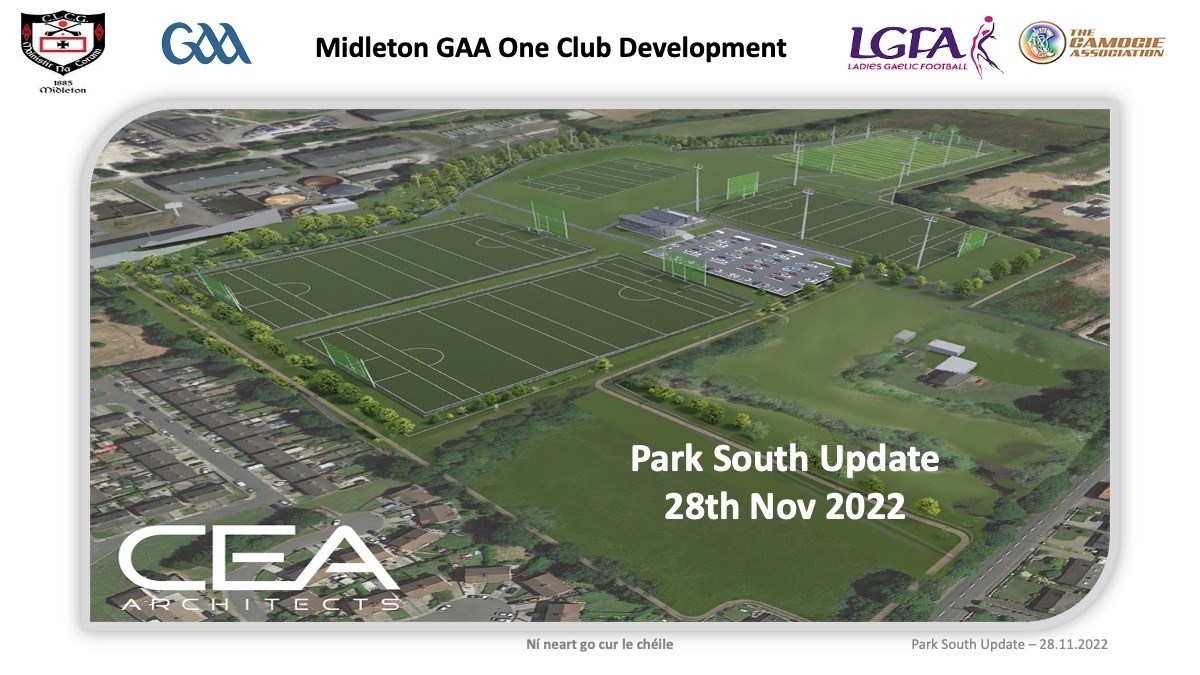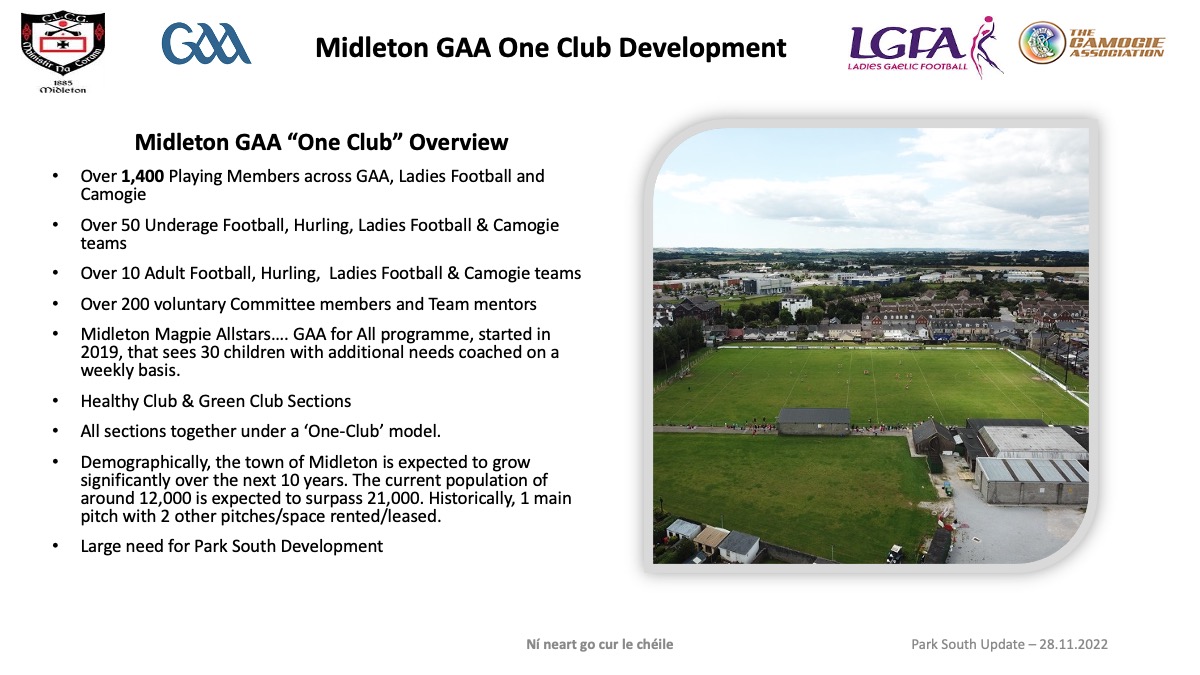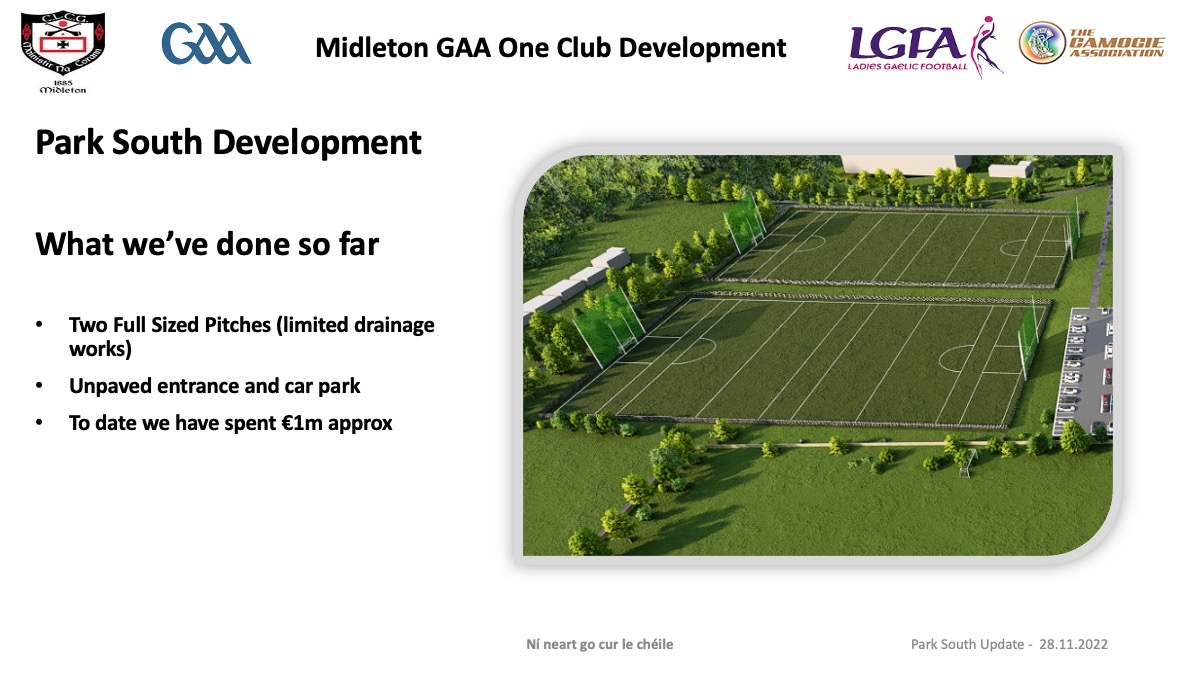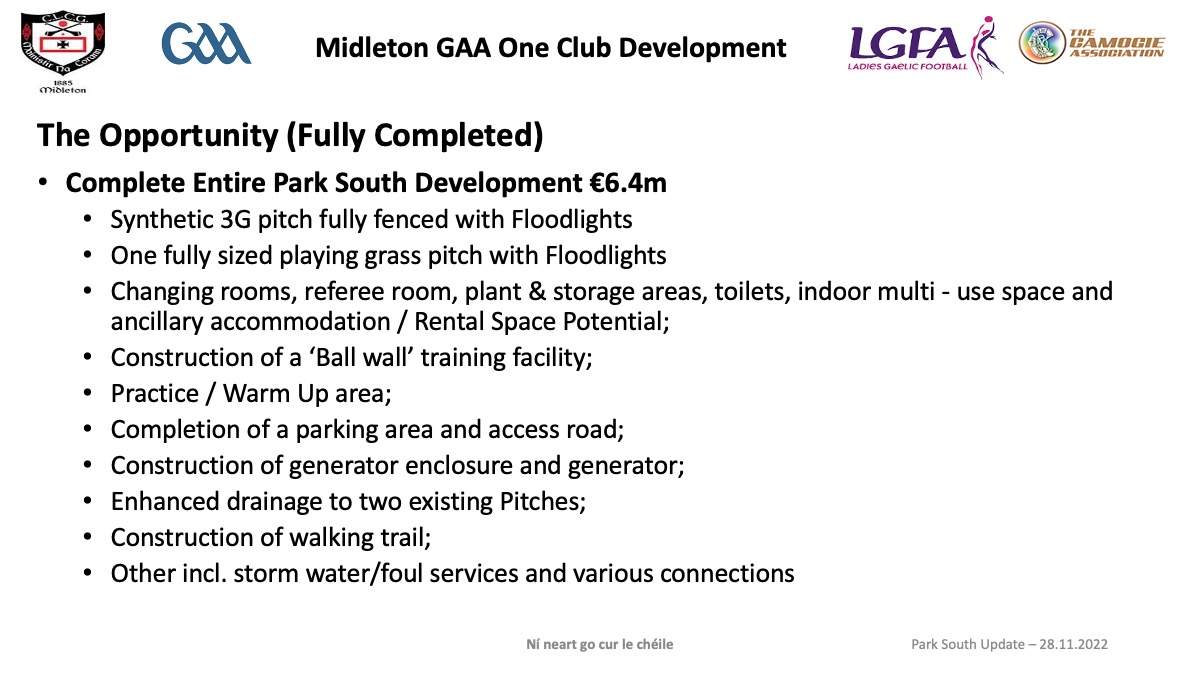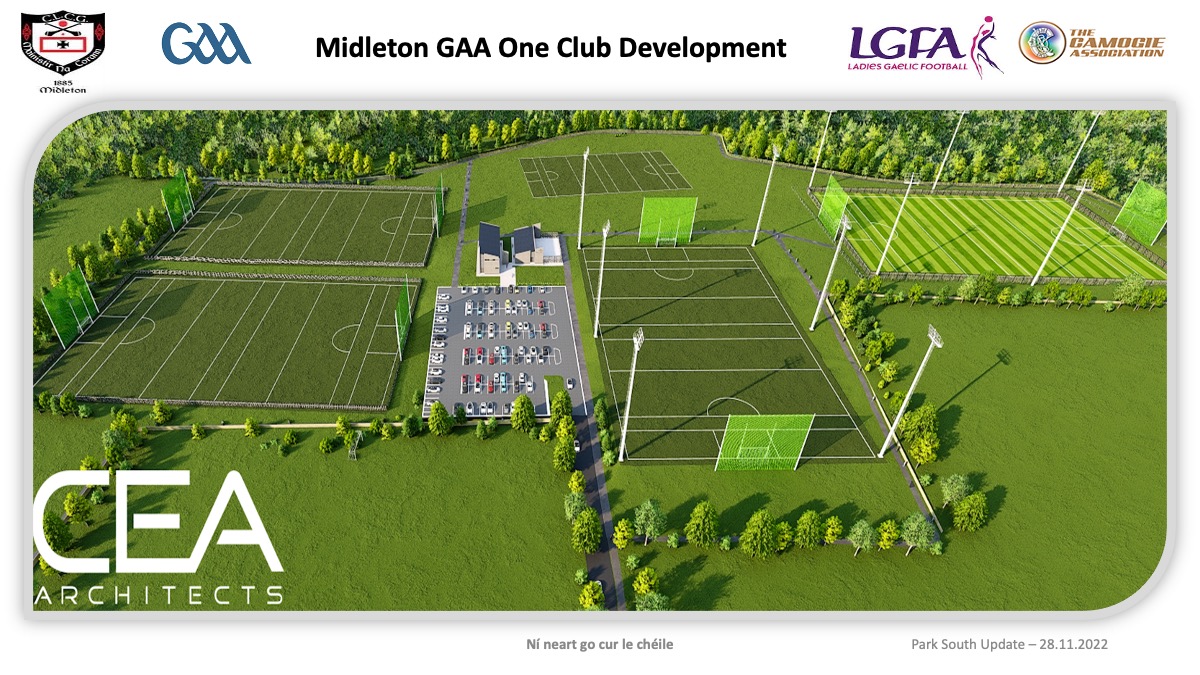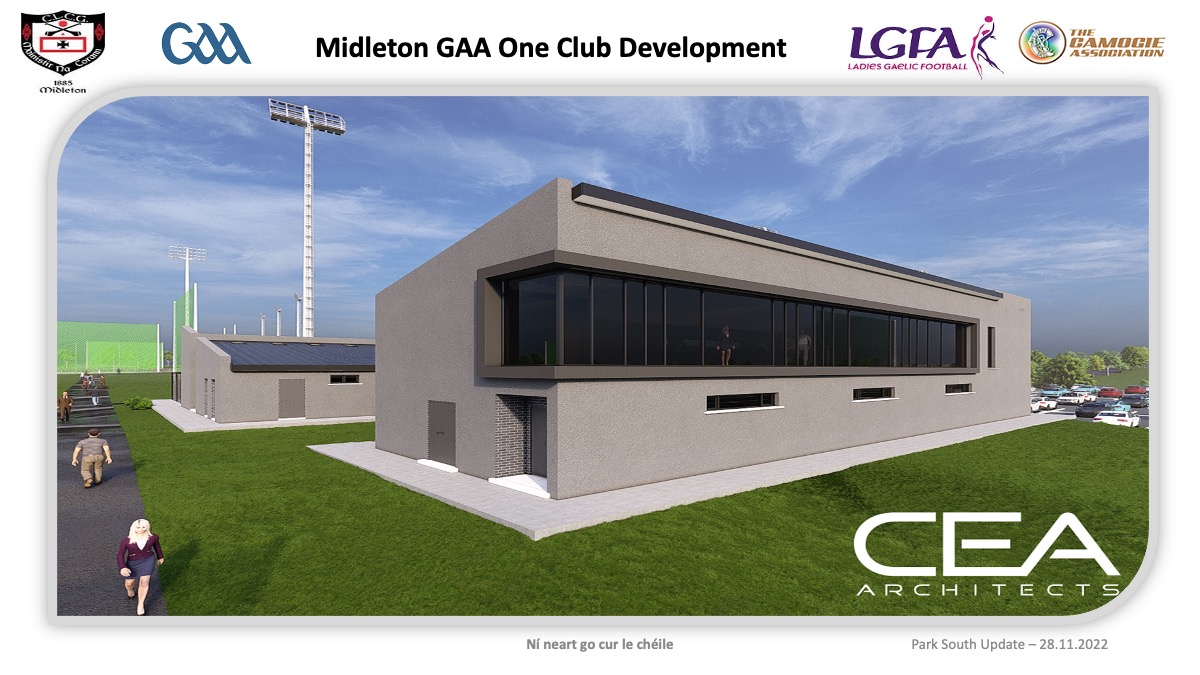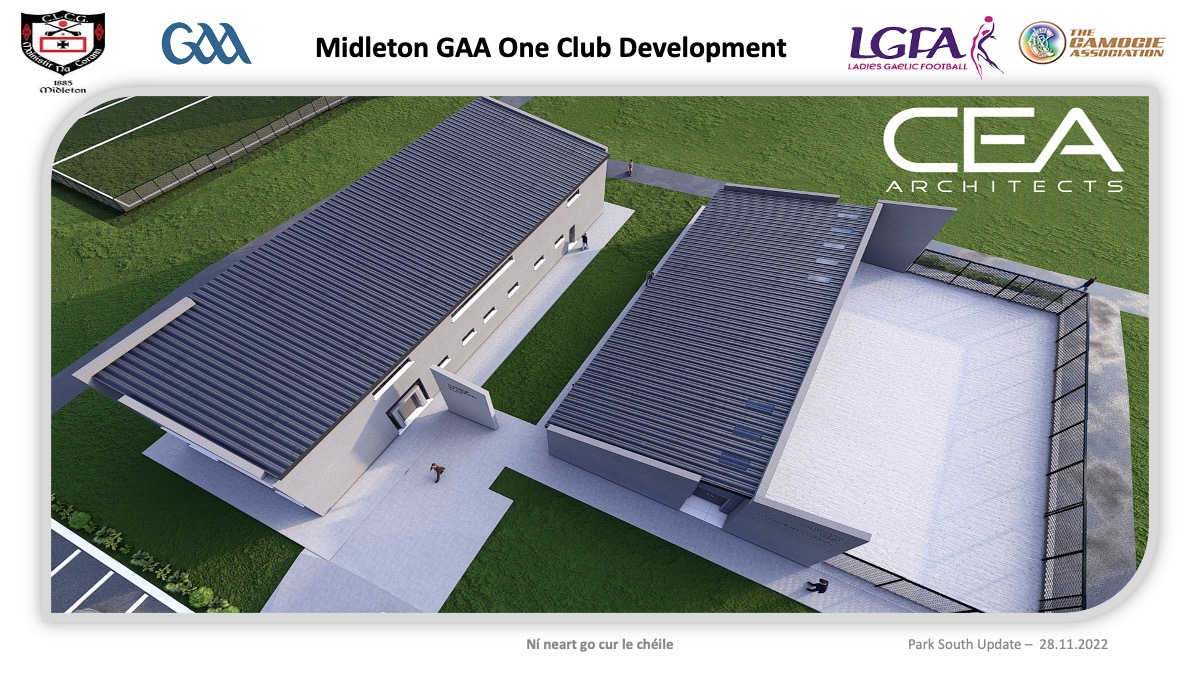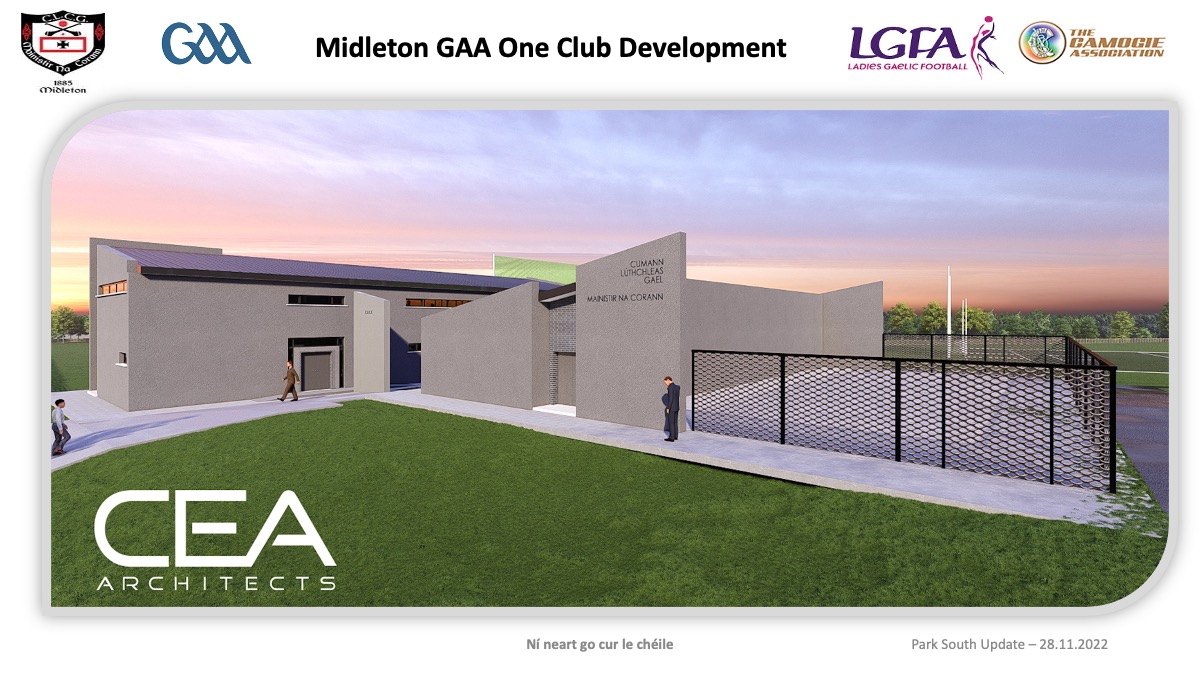 This cannot be done with your help!
UPDATE IN 2021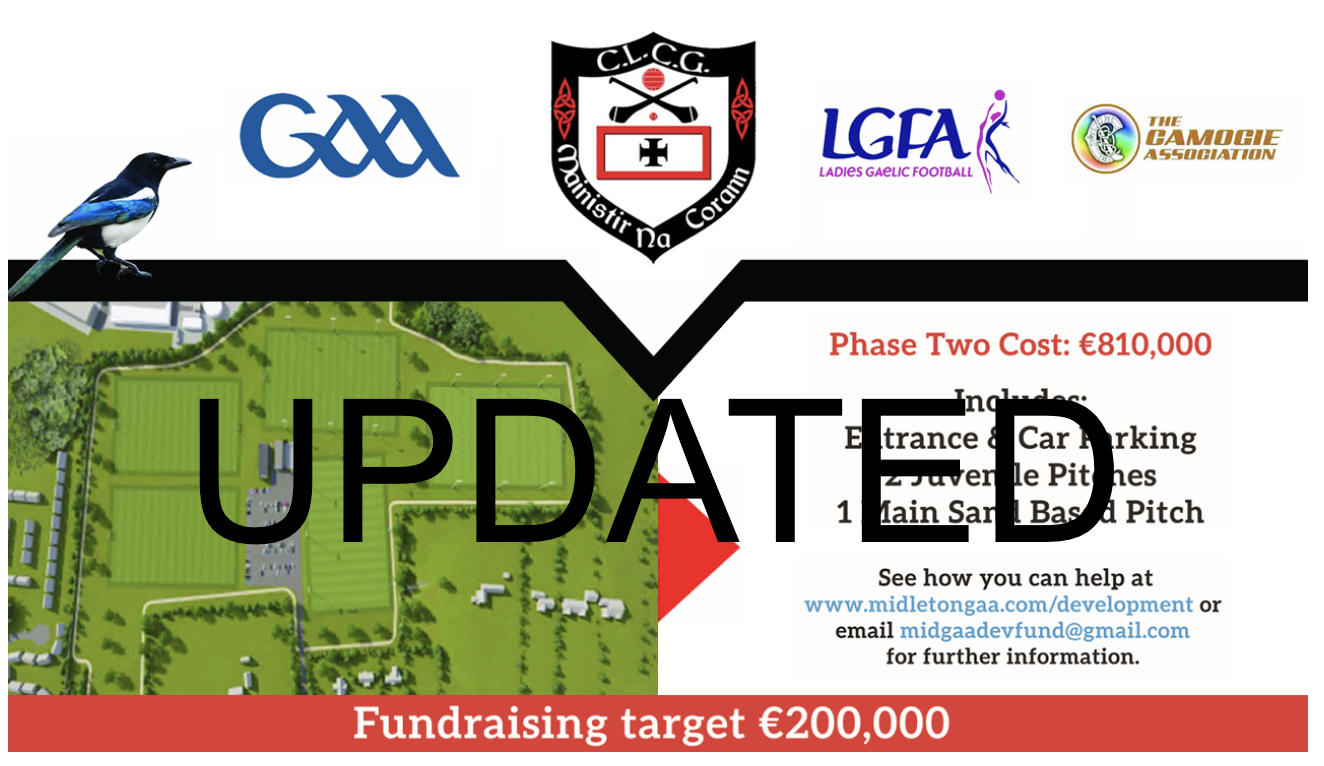 Check out the latest video here:
Check out the latest from the Park South. With the dry weather work is progressing steadily. Over the last few weeks, drainage has completed on the first two pitches, a layer of gravel has been applied and most recently covered with top soil.
Of course this can't be done with out your help! We have one ask of all our members and supporters, can you spread the word of the development?
For all those that have already donated, Thank you!
Please click the image below to be brought to the video.