Club Development
PROPOSED CLUB DEVELOPMENT
our club today
• Over 50 Underage Football, Hurling, Ladies Football
• Over 10 Adult Football, Hurling and Ladies Football Teams
• Over 150 voluntary Committee members and Team mentors
• Two Juvenile Playing pitches
• A Members lounge, kitchen & Bar (fully licensed)
• A Sports Hall (standard basketball court size) & stage
• Gym fully equipped
• 4 Dressing rooms
2 Meeting rooms
Indoor Hurling alley
What does the future hold for Midleton GAA Club?
Although the existing Club facilities have served the Community well over the last 40 years they are now seriously over-used and in need of enhancement. This may be attributed to the fact that the number of inhabitants in the area has grown significantly since 1970. The time has now come for us to take steps to upgrade our facilities and to ask ourselves: "What will be our legacy to the future generations of children and families who live in the Community"?
What will the proposed development project consist of?
Midleton is about to embark upon an ambitious development project to ensure its continued position as one of the best Sporting clubs in the Community. As "access to" and "use of" all of the Club's existing facilities must be maintained throughout the redevelopment project, the Club has decided to undertake all works on a phased basis. The immediate objectives may be summarised as follows:
PHASE 1
• The redevelopment of squash courts and changing facilities to provide
- 2 new modern changing rooms
- new meeting room
- first floor gymnasium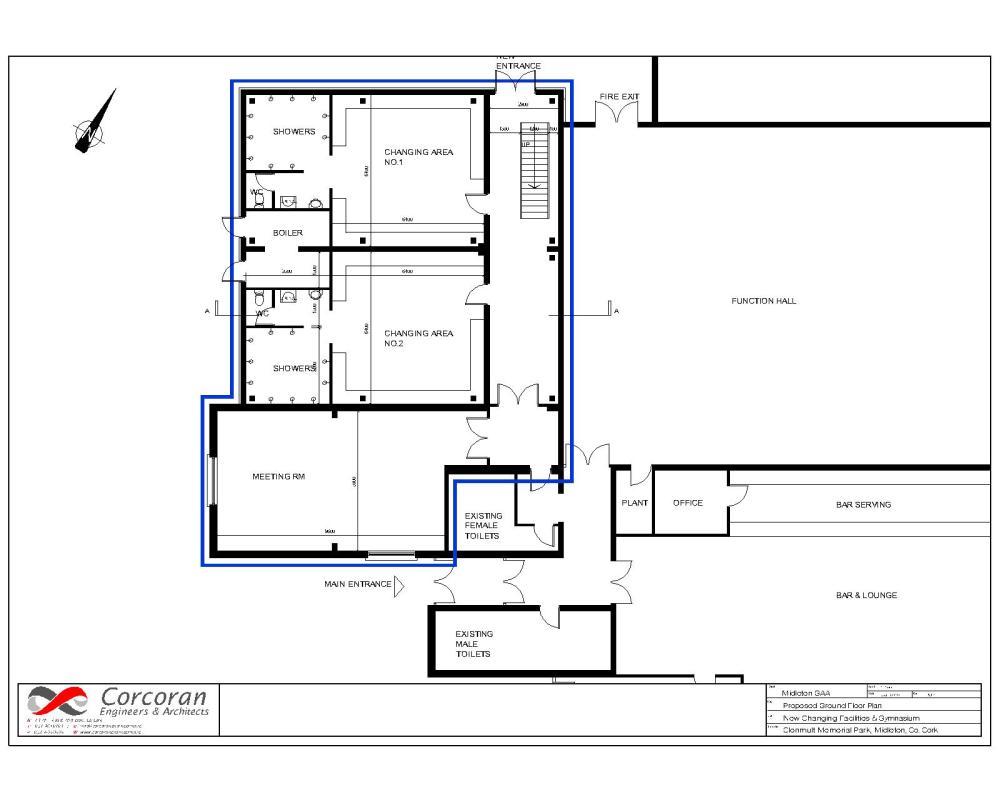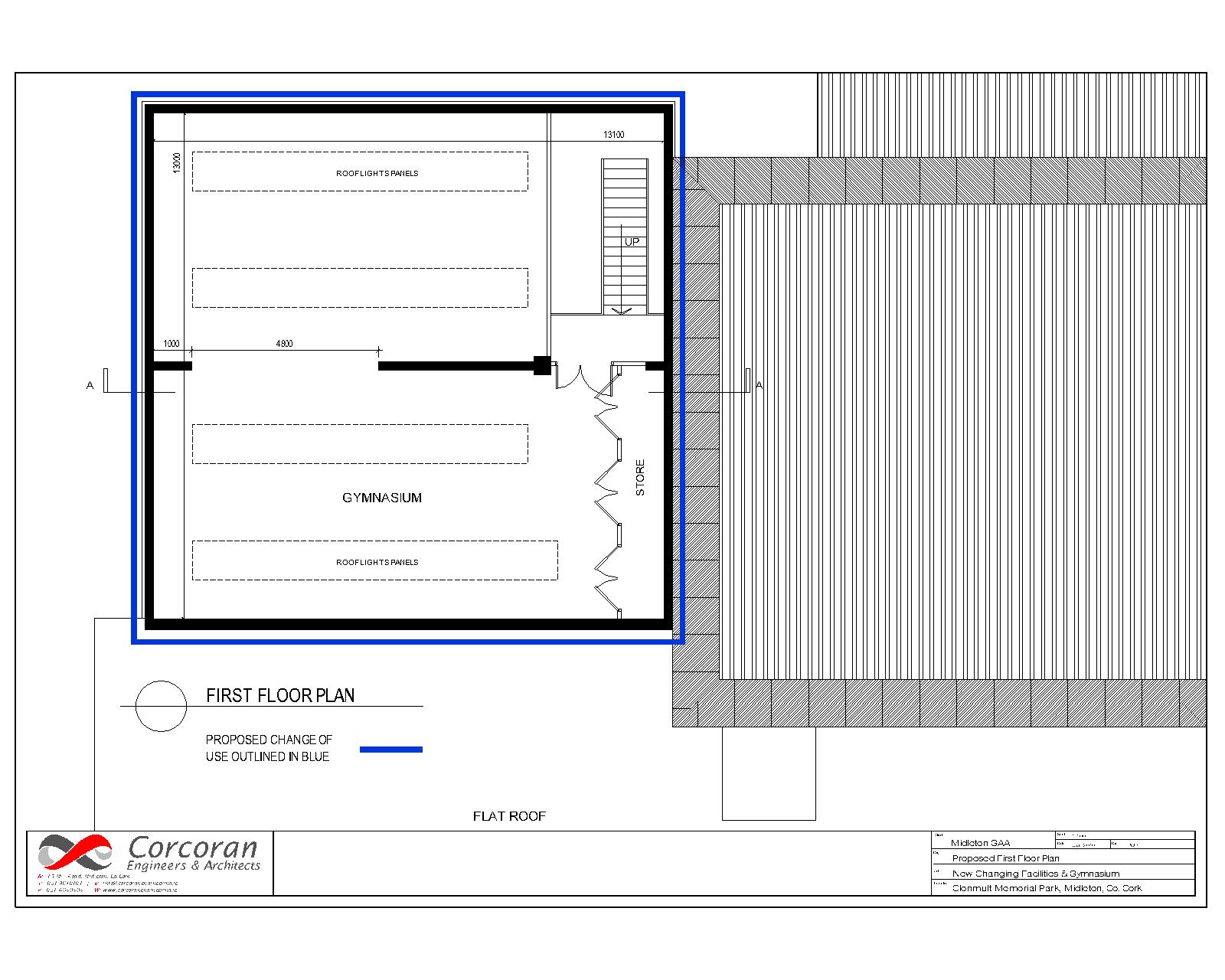 PHASE 2
• The construction of a Floodlit "All Weather" Playing pitch
• The expansion of existing car parking area
• A Hurling Wall
Once Phases 1 and 2 have been completed, the Club intends to provide the following additional facilities: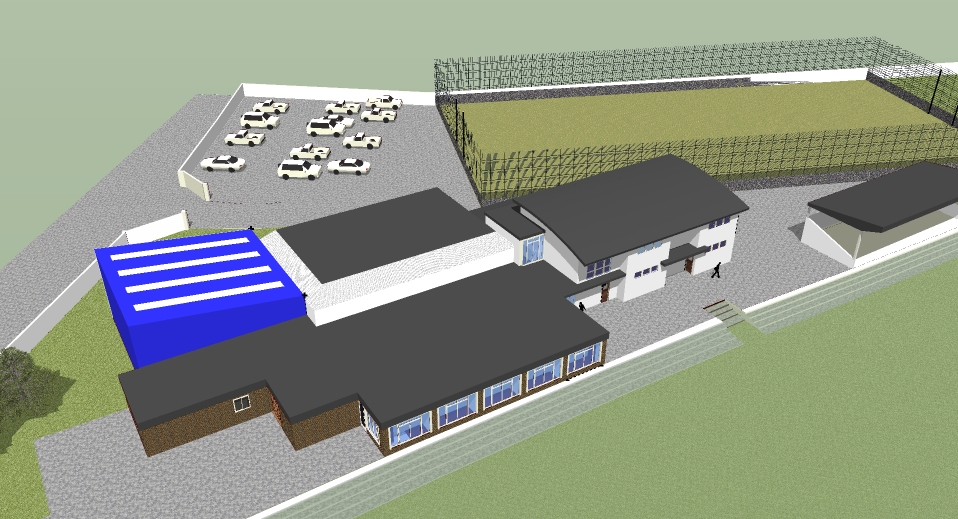 PHASE 3
• The demolition of existing changing rooms, kitchen and bar storage area
• The construction of new two storey block including:

- Additional Modern Changing rooms and Shower facilities
- referees room
- Toilets
- Kitchen
- Bar storage area
- First floor flexible function space with main pitch viewing area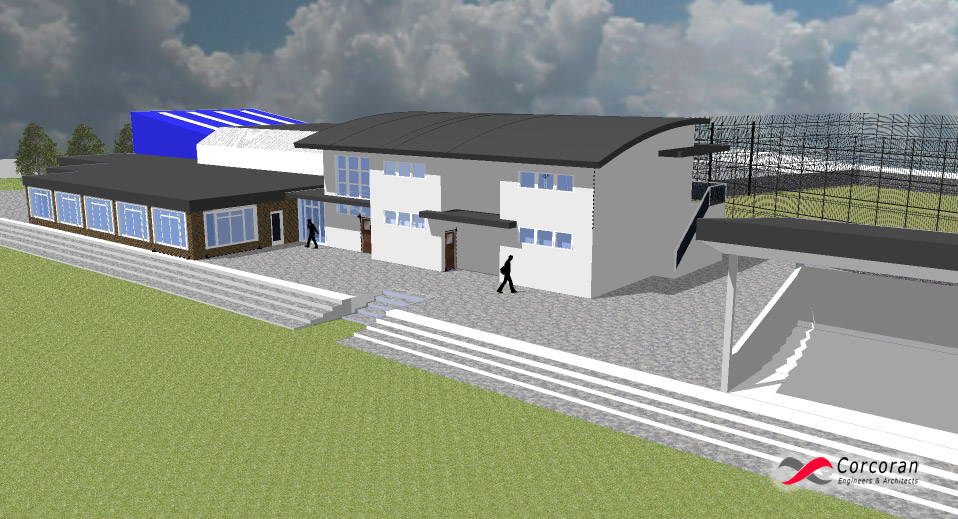 PHASE 4
Following the completion of Phase 3, the Club intends to upgrade the existing premises to provide the following additional facilities:
• New Club Shop
• Office/Meeting room
• Electronic score board
• New entrance and toilet block
• Bar/Lounge refurbishment
Club Development is essential for MIDLETON GAA as we approach our 125 year Anniversary. We want to ensure that our future generations have the best possible facilities. We want our facilities to rival the top clubs in the County. MIDLETON GAA has long be associated with hurling and football coming from our very proud past enriched with colourful characters, skillful players, triumphs, great supporters and community kinship. With the completion of this plan we hope to set ourselves up for another 125 years of the same...........!!