Midleton GAA , Camogie & Ladies Football Club News
25 September, 2016
Senior Hurling
Last Sunday afternoon our hurlers disappointingly lost out to Erins Own in the County Championship semi final in Pairc Ui Rinn by a single point , 1-15 v 2-13.
We began quite well but spurned a number of scoring chances and with twenty minutes gone found ourselves 0-07 to 0-03 down. A strong finish to the half yielding us four unanswered points had the teams level at the break seven points a piece.
A good start to the second half saw us surge three points ahead but this wasn't enough to keep Erins Own at bay as they went ahead by three themselves with six minutes to go. We fought back and Luke scored a goal following good work from Cormac Walsh to tie the game again. This was the closest we got to them as they quickly added another goal and even though we replied with two points we couldn't bridge the gap by the final whistle.
A defeat like this is not easy to take but we must thank the players and the management for the huge efforts they put in all year long.
Team: Tommy Wallace, Killian Burke, Alywin Kearney, Patrick O'Mahony, Finbar O'Mahony (0-01), Aidan Ryan, Seamus O'Farrell, Paul Haughney, Padraig O'Farrell, James Nagle (0-01), Conor Lehane (0-04, 1 free), Cormac Walsh (0-07 frees), Brian Hartnett (0-01), Peter Dowling & Luke O'Farrell (1-00). Subs used Patrick White (0-01) for Dowling, Padraig O'Keeffe for Hartnett and Leslie Coughlan for Padraig O'Farrell.
The second semi final between Douglas and Glen Rovers took place immediately afterwards and defending champions Glen Rovers won by 1-19 to 1-13.
Junior C Hurling
In Killeagh last Wednesday evening we defeated the home side in the East Cork semi final by 4-12 to 2-07. Featuring a number of changes of personnel from the previous game we led from start to finish and deserved our place in the final where we will meet the winners of Sars and Bride Rovers. The final is presently set for the 15th of October, well done to the players and the management on their great victory.
Team: Brian Behan, Ian Cooney, Pat Fox, James O'Brien, Kevin Mc Sweeney, Barry Fitzgerald, Aidan Moloney, Darren Quirke, Robbie Barry, Declan Mc Nerney, Niall Madden, Eoin Collins, Padraig Fitzgerald, Paul Barry & Ian Kennefick. Sub used Eoin Walsh.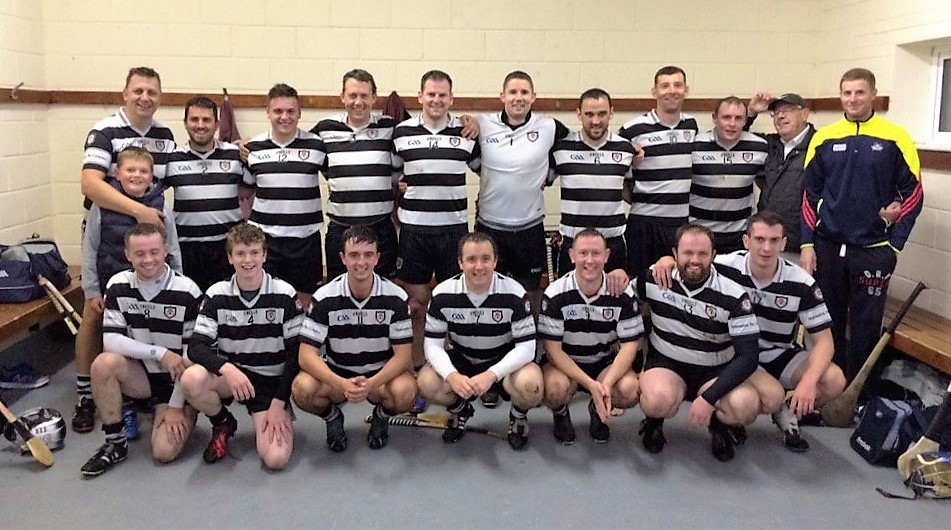 Extraordinary General Meeting
On Monday evening 19th September Midleton Hurling and Football Club held a Special General Meeting for members to seek to purchase land for the club.
Alan Donegan (Facilities Chairman) and John Fenton (Club Treasurer and driving force behind the purchase) presented details of the land along with financing plans. The result of a vote taken on the night was an overwhelming show of support for the purchase.
On Wednesday 21st September following a public auction at the Midleton Park Hotel, our club was successful in purchasing 36.78 acres of land at the Youghal Road.
The land is of sufficient size to accommodate four full sized pitches along with ample car parking. This is a momentous step forward for Midleton GAA and follows over thirty years of efforts to find and purchase a suitable site.
Midleton Hurling and Football , Juvenile, Ladies Football and Camogie Club's now have the task of driving the funding for future development.
It is our hope to garner the support of the community to support this development which should cater for the future of our children and their children for the foreseeable future.
Many thanks to all those who have contributed their time, ideas and experience in the lead up to this purchase.
Camogie
We have been fortunate to be invited again this year to participate in the Veronica Stack Memorial Cup and blitz on Saturday next in Killarney, it was a great day out last year and we are looking forward to having even more girls participate this year. As we are travelling on Saturday there will be no training for most age groups on Friday evening. The trip to Killarney marks the end of the season and summer training schedule, information on winter training times and venue will be available next week.
U6 / U8 / U10 / U12: No training this Friday.
U14: Training Tuesday at GAA Club 7-8pm, Friday at GAA Club 6.30-7pm.
Ladies Football
We send our condolences to the O'Leary Family on the sudden death of Stephen's father and to Denise Moore on the death of her father. May they Rest in Peace.
Well done to Strictly Midleton for organising such a fantastic night last Friday to announce the couple pairings. We wish all the couples the best of luck with their training and can't wait to see them in action on Sunday 30th of October.
Congratulations to Orlagh Farmer and the Cork Ladies Football Team on defeating Dublin in the All Ireland Football Final on a score line of 1-07 to 1-06.
Best of Luck to our U10 girls who are through to the League Final. They will play Youghal on Saturday in Watergrasshill at 12 o clock. All support for these fantastic girls would be very much appreciated.
Midleton v Aghada - On Monday night our U8 girls travelled to Aghada to play another League game. We had great numbers on the night. We played three fifteen minute games and the girls got stuck in right from the start. They put on a great performance from start to finish. Well done to you all. Thank you to all the Parents for bringing the girls and for the encouragement on the side line.
The Club will cease training in Midleton Rugby on Monday Night. We would like to thank them for the use of their pitches for our summer training. We will send Parents a text message with details of training times and venues for the following week.
Keep an eye on Facebook for all up to date information regarding the Club.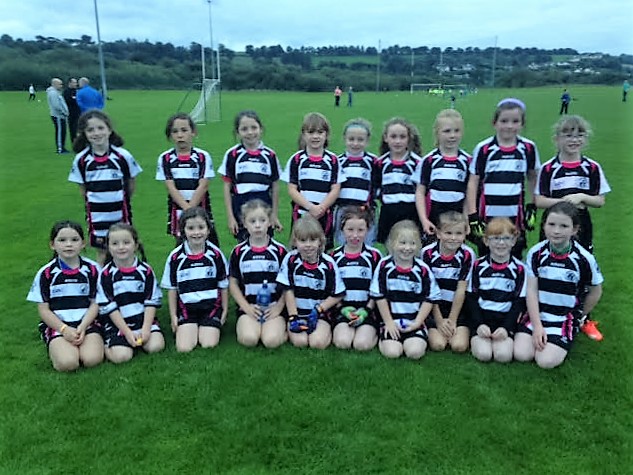 Strictly Midleton
On Friday night last Strictly Midleton Gaa held their Dancing Couples Launch Night in the Club Lounge. MC Fanta hosted a fantastic night in front of a packed audience. One by one our Male and Female Dancers were introduced. They are now paired off and have been given their individual dance for the big night on October 30th. There is five weeks left to the Event. Strictly Fever will soon be taking over the town.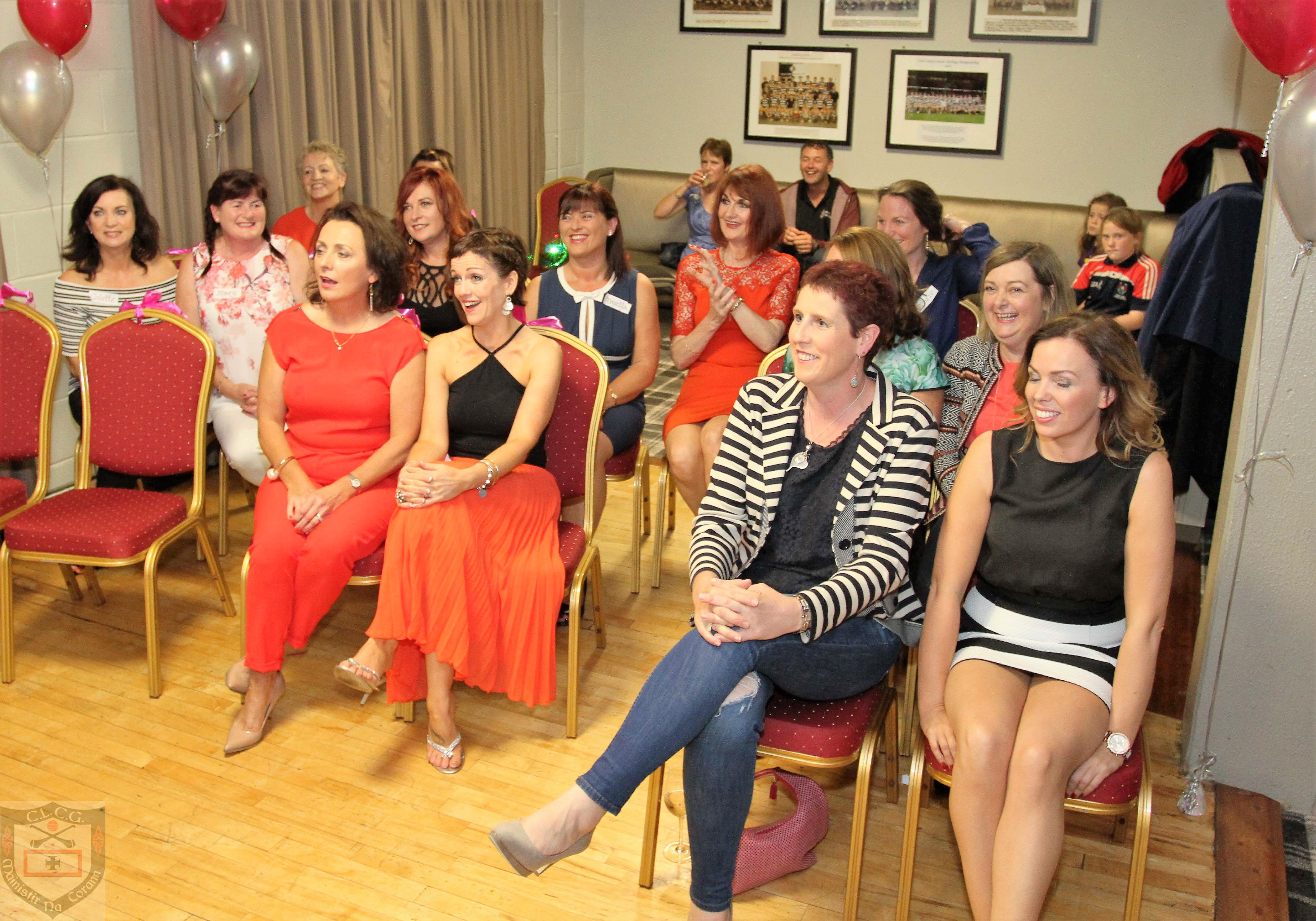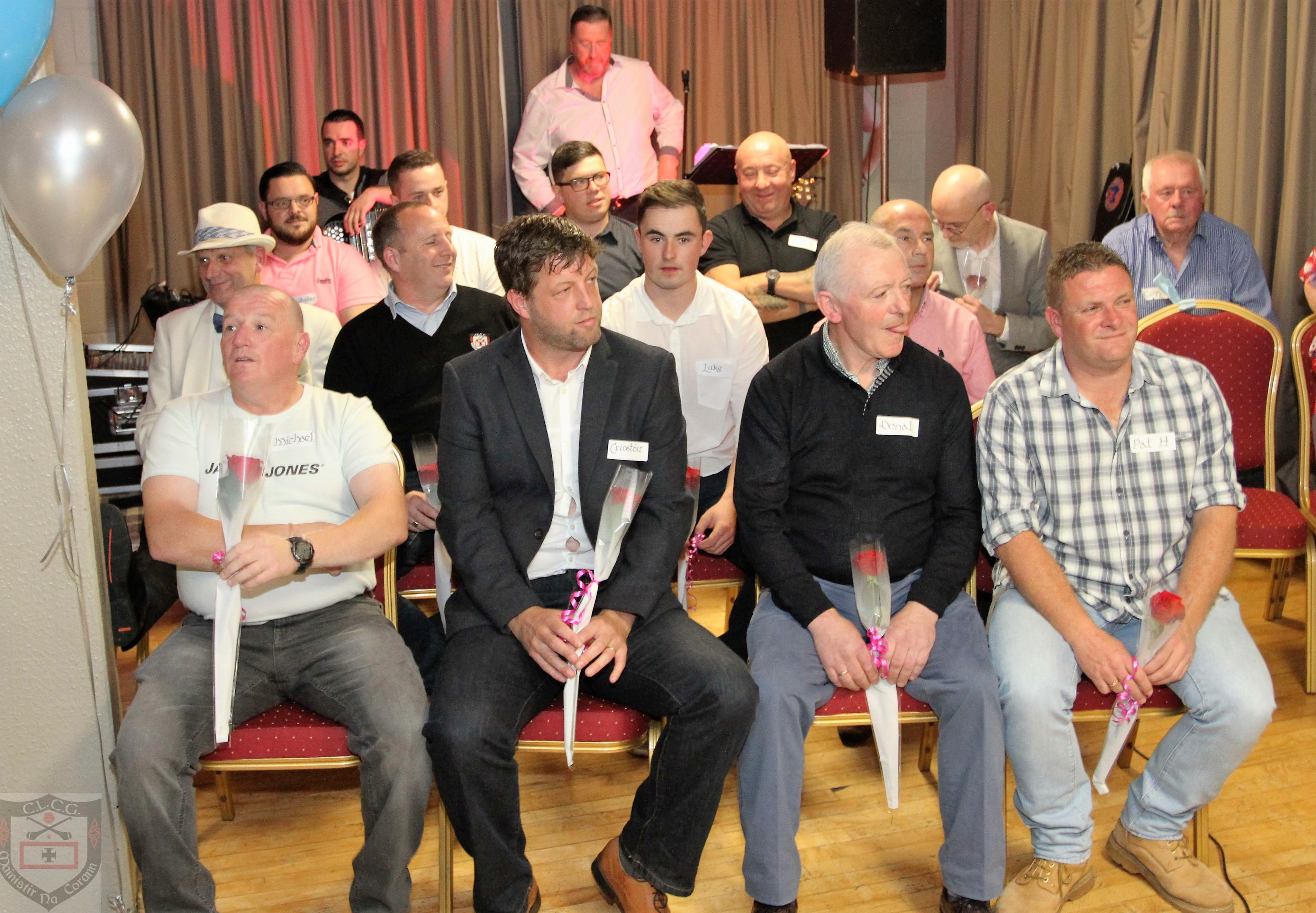 Susan Fitzgerald is holding a Family Fun Table Quiz on Friday the 30th of September at 7pm in the Club Lounge. Tables of 2 adults and 2/3 kids cost €20, Susan will attend Fe 9, 11 & 14 training sessions and games, please support this event.
John O'Connell in association with the Arcade Midleton is holding a Fashion Show on Saturday October 8th at 10.30am upstairs at their Shop, tickets are €10, you can contact John at 085/1145993 for further details. Mistress of Ceremonies is Shin Hayes Fashion Blogger, all support for John would be greatly appreciated.
Church Gate Collection
Thanks to all those who supported and helped out at our Annual Church Gate collection at last weekend's masses in Midleton and Ballintotas.
Golf Society Outing
On Saturday the 1st of October there will be an outing to Youghal Golf Club, the tee time is from 12 to 1pm. This event is kindly sponsored by Robbie Fitzgerald of Fitzgerald Commercials,Youghal Rd. Everybody is welcome to attend.
Lotto
Our Lotto Jackpot was €5,200, there was no winner, the numbers were 10,13, 18 & 23, the Lucky Dip winners were Rancher, Sinead Savage, Kathleen Fitzgerald, Mary Butler & Breda Barry, next week's Jackpot will be €5,400.
Tickets are on sale at the Club Bar, O'Neills Bar, Linehan's Bar, Maple Leaf Bar, O' Farrell's Butchers, Frank Murphy Butchers, Pat Walsh Paints, Chadwicks, Teach Beag & Niall Mac's Bars.
BINGO takes place each Friday evening at 8pm in the GAA Pavilion with a weekly guaranteed Jackpot of €1,000.
Juvenile

Davy Hogan Street Leagues
The second round of matches took place on Wednesday night last the 21st of September at CBS Secondary school. We would like to thank CBS Secondary School for allowing us to use their wonderful pitch. The rain that had fallen earlier in the afternoon cleared away and it was a nice evening to view some very competitive hurling. The six teams played 2 matches each. Some of the games on the night were extremely tight and at this stage of the tournament it certainly isn't yet clear which two teams will meet each other in the final. Congratulations to all the players who took part on Wednesday and a sincere thanks to our young Whistler referees who did a great job. Details of the tournament can be viewed on the Juvenile Sections of the Club website.
The finals day which had been set to take place on Saturday the 24th of September regrettably had to be cancelled due to the weather. A meeting will be held during the week to rearrange this and all players will be notified once new arrangements have been agreed.

Cork GAA Gaeltacht Scholarships 2017
Cork GAA Gaeltacht Scholarships to Coláiste na Mumhan 2017 - Scholarships to the Gaeltacht at Coláiste na Mumhan are available to students between the ages of 10 and 18 years of age, who are active members of their clubs. The Scholarship reduces the price of the fees by an amount yet to be determined by the Munster Council for 2017, but will possibly be in the region of €100. Please be advised that there is a limited amount of these scholarships and that they are provided on a first come first served basis.
Cúrsa A - 4/6/2017 - 25/6/2017 (3 Week Course): €845
Cúrsa B - 2/7/2017 - 17/7/2017 (2 Week Course): €575
The course fee includes tuition and accommodation, to avail of the scholarship, please follow the steps outlined below.
Complete the scholarship application form (available from the Coaching Corner on the Midleton GAA Website), and forward with the college application form together with a deposit of €300 to Coláiste na Mumhan. This will confirm your place. N.B. Please note that both forms are required and the GAA Scholarship Form alone does not suffice.
For further information, please contact an Rúnaí, Caoimhín Ó Drisceoil, at: (026) 47071/085-1709327 and eolas@colaistenamumhan.ie (PLEASE NOTE THAT THE CORK GAELTACHT SCHOLARSHIP SCHEME APPLIES TO COLÁISTE NA MUMHAN ONLY)
Up and Coming Events
James O' Brien Blitz - The Fe12 Annual James O' Brien Blitz will be held on October 1st in the main field.
Juvenile Registrations for Junior Infants - Saturday October 8th from 10am -12noon registrations will take place at the GAA Club. All are welcome.
Indoor Training Schedule - Indoor Training will commence on Saturday November 12th at the Community Centre Midleton. Fe 8's from 10-11, Fe 7's from 11-12 and Fe 6's from 12-1.
Juvenile Christmas Underage Social Dates -
Fe6 – Fe9 players December 3rd in Midleton GAA Club at 4pm & Fe10 – Fe16 players December 10th in Midleton GAA Club at 7pm.
Club Shop
The Club Shop is open each Saturday from 10 to 12.