Strictly Midleton Fundraisers
13 September, 2016
In the preparation for STRICTLY MIDLETON some of the dancers will be running some Fundraisers to support their participation over the coming weeks, please suuport them.
Colette Crotty and Dee Dennigan are holding a joint fundraiser with a "Guess the Score" for the Football All Ireland final, they will be at various training sessions and games over the coming weeks, for only €2 please support them.
Susan Fitzgerald is holding a Family Fun Table Quiz on Friday the 30th of September at 7pm in the Club Lounge. Tables of 2 adults and 2/3 kids cost €20, Susan will attend Fe 9, 11 & 14 training sessions and games, please support this event.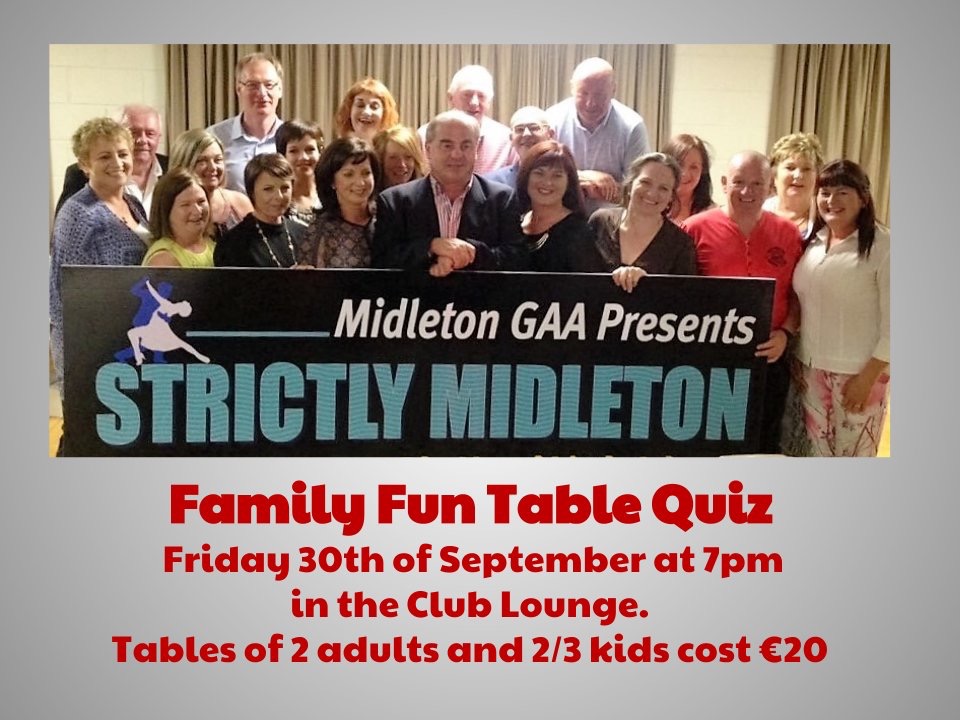 Clothes for Cash, Darren Quirke wants your old clothes!
COLLECTION DATE (1) SAT SEPT 17TH & COLLECTION DATE (2) SAT SEPT 24TH
Calling all Players, Mentors, Parents & Grandparents!
If you have any old Clothes, Shoes, Bags or Belts you want to get rid of between now and September 24th-please drop them off at the Clubhouse on Saturday mornings between 10.00am and 12.00 noon.