Midleton GAA , Camogie & Ladies Football Club News
28 August, 2016
Senior Hurling
Last Sunday we defeated Sars in Round 4 of the Championship in Pairc Ui Rinn on a scoreline of 2-21 to 1-15. From the off we took the initiative and even though Sars rallied with a goal against the run of play, goals of our own from Conor Lehane and Brian Hartnett put us in a commanding position at halftime leading by 2-11 to 1-05.
The second half lacked the intensity of the first and when Sars had a man dismissed the game was over a contest and we safely saw out the game. We can now look forward to a quarter final game against St Finabarrs on the weekend of the 10/11th.
Well done to all the players and management on this great victory.
Team: Tommy Wallace, Killian Burke, Alywin Kearney, Patrick O'Mahony, Padraig O'Farrell, Aidan Ryan, Finbar O'Mahony, Paul Haughney (0-03), Seamus O'Farrell, Cormac Walsh (0-09 frees), Conor Lehane (1-04, 1 goal penalty), James Nagle (0-02), Brian Hartnett (1-00), Peter Dowling & Luke O'Farrell (0-02). Subs used Leslie Coughlan, Padraig O'Keeffe (0-01), Seanaidh Smyth, Declan Ryan & Sean O'Meara.

At almost the same time as our game in Pairc Ui Rinn three of our players representing Galway defeated Tipperary in the Boston Northeast Senior Hurling final on a scoreline of 3-10 to 1-12 in Canton , Boston. Joe Loftus was in goals (0-01, penalty), Darren Quirke corner back and Patrick White corner forward (2-06).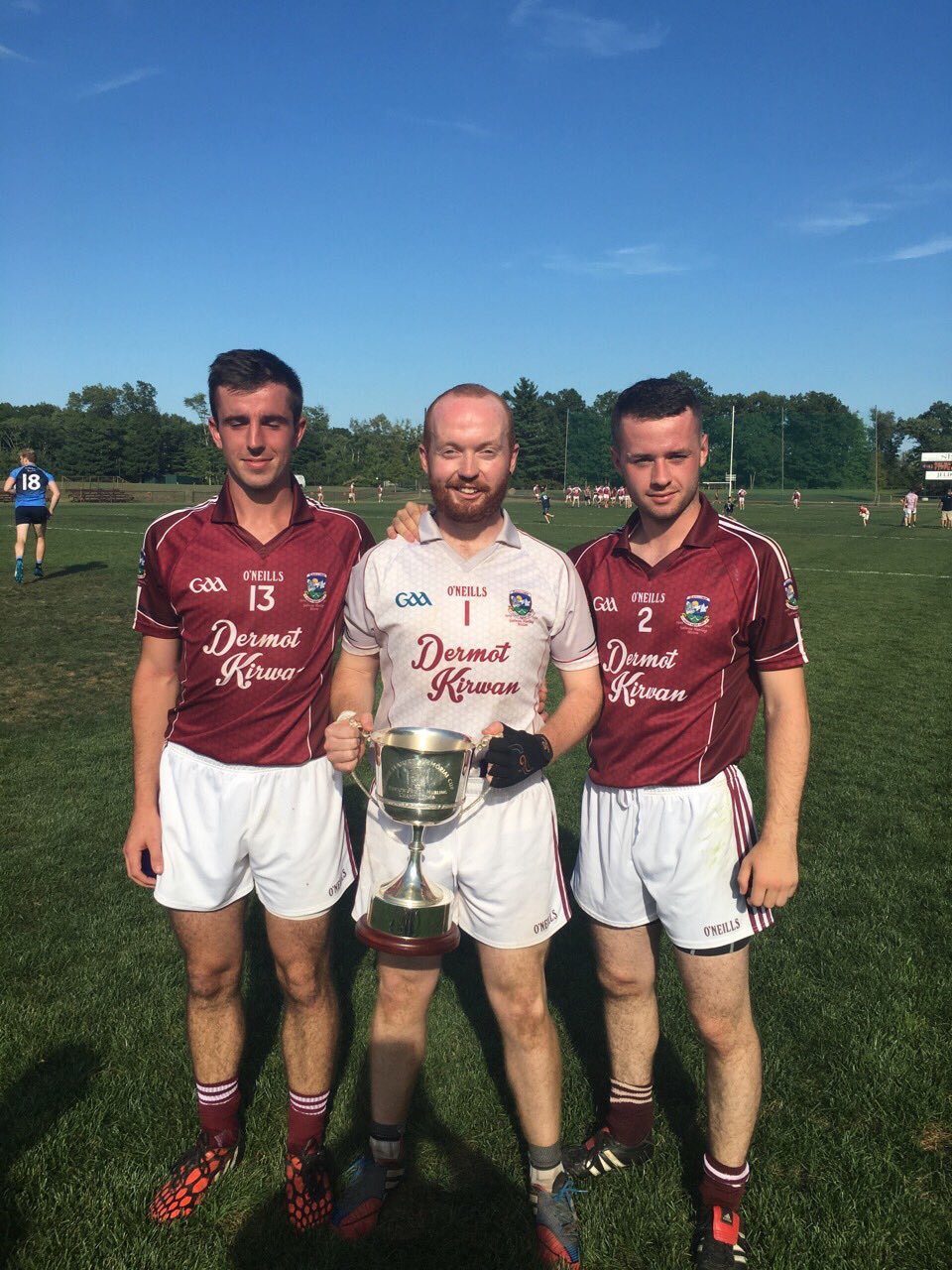 Intermediate Hurling
After a brave effort we went down to a slick Eire Og side in Round 4 of the Championship last Friday evening in Pairc Ui Rinn. They got off to a whirlwind start and after a quarter of an hour we trailed by 1-07 to 0-01but to our credit we fought back with good points from Cormac Beausang and Shane Ryan and at the interval we were behind by 1-14 to 0-07.
A few changes at the break and an increase in our tempo saw us come within six points after Padraic Nagle finished to the net. In the end it wasn't to be as they matched us for scores and ran out winners by 1-22 to 1-13.
Team: Coran Swayne, Adam Daly, Eoin Ferriter, Alan Stanton, Ryan Mc Conville, Luke Dineen, Shane Ryan (0-02), Sean O'Farrell (0-01), Padraic Nagle (1-00), Cormac Beausang (0-10,7 frees), Billy O'Shea, Conor O'Neill, Padraig O'Brien, Micheal Keohane & Michael Abernethy. Subs used Kieran Moloney, Mark O'Keeffe, Andrew Rea and Pat Stack.
Well done to all the players and management on their efforts throughout out the year.

Fe 21
Our hurlers will play Duhallow in Round 4 of the County Championship next Wednesday 31st in Mallow at 7.30pm, we wish the players and management all the best in this game.
Minor
Last Wednesday our hurlers were very disappointingly defeated by Killeagh /Ita's in the Premier 1 County semi final in Cloyne.
Hopes were high after a lot of preparation that we would be ready for the challenge but unfortunately it wasn't to be and almost from the off we were second best. They were very assertive in their play and led at the break by 2-10 to 0-07. To our lads credit they played until the very end and had a lot of possession in the second half but could not breach the Killeagh /Ita's defence. At the final whistle we were behind by 3-16 to 0-13.
Team: Liam Franklin, Cathal Gunning, Adam Daly, Conor Evans, Ryan Mc Conville (0-02), Kevin Mulcahy, Sean O'Leary Hayes (0-01), Sean O'Meara, Luke Smith, Christopher Power, Conor O'Neill (0-01), Eoin Moloney, David Mulcahy (0-06, 6 frees), Padraig O'Brien (0-02) & Shane Finn. Sub used Tommy O'Connell.
Well done to all the players and management on their efforts throughout out the year.
A Trio of Hurling games
Next Saturday promises to be a great days entertainment in the GAA Club with a trio of Hurling games for all to savour. The afternoon begins with our Fe13 C Hurling team in action against Ballincollig @ 4pm, then we have our Fe15s in action in the Premier 1 Hurling League v Blarney @ 5.30pm followed by a Senior Hurling Challenge game between Midleton and Knockanore Shamrocks of Waterford @ 7pm.
The Senior game is in memory of the late Michael "Bonzo" Tobin who was a former Officer, Player and stalwart for both clubs for many years and who sadly passed away last December.
Family, club members and many friends will gather to honour the late Bonz for an afternoon of sport and an evening of refreshments and old tales.

Fixtures
Wednesday 31st Fe 21 Premier 1 Hurling Champ Rd 4 v Duhallow in Mallow @ 7.30pm
Wednesday 31st Fe15 Premier 2 Football League v Kiltha Og at home @ 7pm
Saturday 3rd Fe 16 Premier 1 Football Champ v St Michaels in Kilbarry @ 1.30pm
Saturday 3rd Fe 13 C Hurling League Final v Ballincollig at home @ 4pm
Saturday 3rd Fe15 Premier 1 Hurling League v Blarney at home @ 5.30pm
Saturday 3rd Senior Hurling Challenge v Knockanore Shamrocks at home @ 7pm
Camogie
Our U11 team took part in a blitz in Aghada on Saturday last on a sunny afternoon. Six teams participated, Aghada, Midleton, Castlemartyr, Cobh, Youghal & Carrigtwohill. Our first match was against the hosts Aghada and the girls went out fighting, working hard all over the pitch to gain possession and get the scores. We played Cobh in the second match and the girls kept up the pressure, defending well with some great skill on display. Our final match was against Castlemartyr. The girls continued their outstanding performance with some great balls dropped into the forwards who took every chance to score.This U11 team is going from strength to strength showing great heart and determination in every match they play. The girls came away without conceding a score which is due to the great work rate all over the pitch. Thanks to Aghada for hosting and well done girls!!
Training continues throughout the summer as follows.
U6 / U8 / U10: Friday 7.15 -8.15pm Midleton GAA Club
U12 / U14: Tuesday 7pm – 8pm St Colman's. Fridays 7.15pm – 8.15pm GAA Club
Any changes to training schedule will be text to parents.
For up to date information on training / matches and club news follow us on Facebook: Midleton Camogie Club and twitter @midletoncamogie. Enquires to 087 6972147
Ladies Football
Munster Blitz in Fermoy
On Saturday we took part in the Munster Ladies Football association blitz which took place in Fermoy. This was nine a side blitz so we had two teams playing. We had five games on the day with games against St Vals, Grenagh, Fermoy, and Watergrasshill.
Thanks to all the parents who ensured we had big numbers travelling for this blitz.
The girls have done really well all season in a very competitive tight league and look set to qualify for their final. Next up is the League play off match versus Lisgoold on Tuesday night in Lisgoold @ 7pm. This is a key match to determine our path to final. Please be there for 6.30 pm and respond to texts on availability if you not have done so already as its very important at this stage of the season.
We would like to wish the following players a speedy recovery from injuries picked up at games recently Lisa Ahern, Dionne Carroll & Abby Quirke.
Hope to see you all back on the playing field soon.
Training continues at Midleton Rugby Club, U8's from 6.30-7pm and all other age groups from 7pm.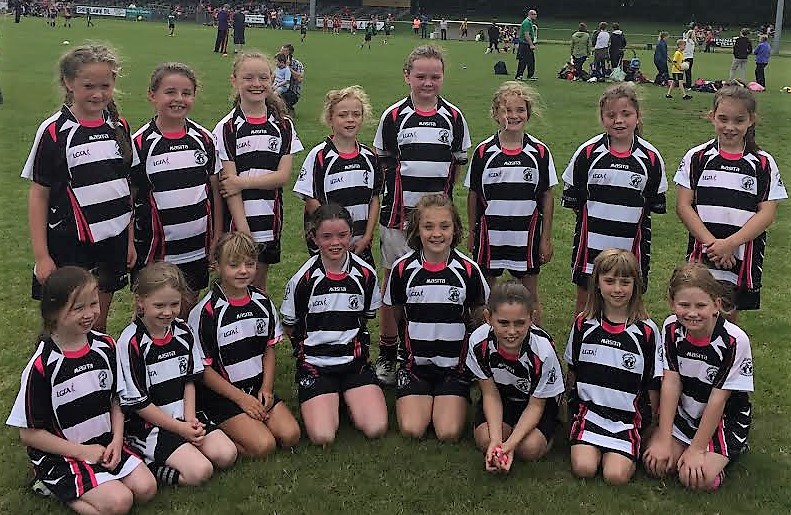 Lotto
Our Lotto Jackpot was €4,400, there was no winner, the numbers were 20,22,27 & 28, the Lucky Dip winners were Bo Lehane, Michael O'Brien, Bernie Barton, Kien Mc Carthy & Ciaran Goldspring, next week's Jackpot will be €4,600.
Tickets are on sale at the Club Bar, O'Neills Bar, Linehan's Bar, Maple Leaf Bar, O' Farrell's Butchers, Frank Murphy Butchers, Pat Walsh Paints, Chadwicks, Teach Beag & Niall Mac's Bars.
BINGO takes place each Friday evening at 8pm in the GAA Pavilion with a weekly guaranteed Jackpot of €1,000.
Juvenile
Fe 10
On Thursday last we played a hurling league game with an away trip to Sars. As usual the Riverstown venue was in excellent condition for hurling. We fielded 3 teams of 9 players, after an excellent hours hurling we finished marginally on top on an aggregate score. Thanks to the parents who travelled and for their continued support. Thanks to the Sars refs for facilitating three highly entertaining matches. The next few weeks will see an increase in activity as we continue the football and hurling league and take part in the annual Davy Hogan Tournament.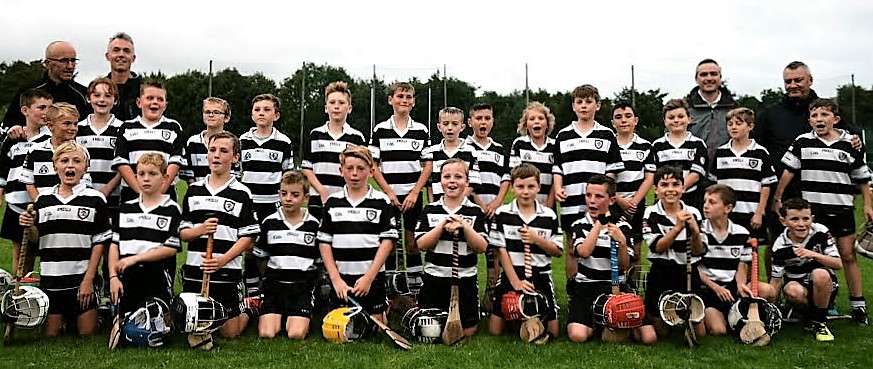 Fe 13
Midleton v Douglas Fe 13 Premier 1 Hurling Final:
Last Saturday evening we played Douglas in the Premier 1 Hurling League Final. The match was hosted by Delaneys GAA Club. We had an almost full turn out of players for the game, James Condon and Micky Finn where both in attendance but were forced to miss playing because of recent injuries picked up. We won the toss and decided to play with the breeze for the first half. Our full forward Phelim Magan got us off to a good start with a well taken point and this was quickly followed by another point from Darragh McCarthy. The middle 15 minutes of the first half was a period where Douglas laid siege to our goal, but the Magpies defence was towering in their resistance to this onslaught. Brion Saunderson's goalkeeping was sublime. The full backline of James O'Sullivan, Fintan Greenwood and Neil Fitzgerald were all superb. The final ten minutes of the first half saw us tag on another three points, Alex Quirke scored from play, a Darragh McCarthy free and a Rory Hartnett point from play. The half time score was Midleton 0-05 v Douglas 1-03. It might be of interest to note that we had no wides in the first half.
Similar to most games this year our second half performance was stronger than the first half one. Darragh McCarthy scored the first point of the second half from a placed ball. Alex Quirke and another Darragh McCarthy point both from play gave us a three point lead for the first time in the game. Further points from David Cremin, Darragh McCarthy and an outstanding long range free from Alex Quirke were great responses to Douglas scores. A 'big' Midleton goal from Rory Hartnett three quarters way through the second half put clear daylight between the two teams as the Magpies increased our lead to five points. The last of the game was a Darragh McCarthy point. Final score Midleton 1-12 Douglas 1-07.
This was an outstanding game of hurling and all players from both panels deserve a great deal of credit. The final act of the evening was the presentation of the Premier 1 Hurling Cup to the Midleton captain Fintan Greenwood.
Panel: Brion Saunderson, James O'Sullivan, Fintan Greenwood, Neil Fitzgerald, E McCarthy, Ciarmhac Smyth, Adam Fay, Alex Quirke (0-03), Cian Murray, Kelvin Barry, Darragh McCarthy (0-06), Darragh Codd, Evan Kelly, Phelim Magan (0-01), Rory Hartnett (1-01), Ben O'Neill, John Spellman, Roan Spillane, David Cremin (0-01), Craig Collins, Tomas Lambe, Ronan Gies, Liam McGrath, Niall Corcoran, Kane Rowlands, James Condon, Micky Finn, Shay Bohan and Daire Mooney.
On Saturday next 3rd September Midleton will play Ballincollig at home in the Fe 13 C3 Hurling Final @ 4pm.

Rebel Óg Development Squads
Congrats to all those who were part of the Cork Hurling squads last weekend in the various Inter County Tournaments. This proved to be a very successful weekend for Cork with four titles out of a possible seven won.
Fe 14 B's defeated Kildare in Waterford by 5-14 to 1-07, Leo Hennessy, Paul Connaughton & Patrick Kane all played their part.
Fe 15 A's lost to Galway in Riverstick by 2-08 to 1-13, Christian Murphy, Gary Carroll and Selector Padraig O'Brien represented us.
Fe 15 B's defeated Tipperary in Clarecastle by 2-12 to 0-07, David Scanlon, Aaron Mulcahy and Cian Crowley all participated.
Fe 16 A's defeated Galway in Thurles by 2-08 to 1-08, Tommy O'Connell, Sean O'Sullivan and Cian Farmer were all part of the panel.
Fe 16 B's lost to Tipperary by 1-07 to 3-14, Ciaran Evans and Kevin Finn played here.
Fe 17's lost to Kilkenny in Mallow by 0-11 to 1-09, Eoin Moloney and Shane Finn were part of this panel.
Club Shop
The Club Shop is open each Saturday from 10 to 1 selling flags and Club gear.