Midleton Hurling & Football, Camogie & Ladies Football Club News
03 September, 2017
All Ireland Minor Hurling Final
Our commiserations to Sean O'Leary Hayes who captained the Cork minor hurlers in the All Ireland final against Galway on Sunday last where unfortunately they lost out by 2-17 to 2-15 despite having led at the break by 2-07 to 0-10.
Senior Hurling Championship
Our fourth round draw of the Championship against UCC will take place on Sunday the 17th in Pairc Ui Rinn @ 6.30pm ET.
Intermediate Hurling
We have been fixed to play Na Piarsaigh in the fourth round of the Championship on Friday the 15th in Carrigtwohill @ 7.30pm.
Junior Hurling
Having received a walkover from Erins Own in the previous round of the B Hurling Championship we now face Cloyne in the quarter final on Sunday the 10th with the time and venue to be confirmed.
Minor Hurling Championship
We will face Duhallow in the semi final of the Premier 1 Hurling Championship on Wednesday next the 6th in Mallow @ 6.30pm, the winners will play either Douglas or Glen Rovers in the final on Monday the 11th.
Best wishes to Christopher Power who received an injury recently and will be out of action for some time from everyone in the Club.
Hurling League Midleton 1-18 v Inniscarra 1-14
Cormac Higgins, Cormac O' Brien, Conor O'Farrell, Luke Smith, Shane Finn, Cian Murray, Tommy O Connell (0-05, 4 frees), Kevin Finn (0-02), Harry Wall, Kian Farmer (0-03), Eoin Mitchell, Garry Carroll (0-02), Jake Shanahan (1-00), Ross O'Regan (0-06, 1 free), Evan Rowlands. Subs Tom Scanlon (0-01), Coleman Quinn & Ryan O'Riordan.
Midleton to host East Cork Junior Hurling Final
Last Friday evening the launch of the East Cork final took place in the Midleton Gaa Club with representatives of the competing teams St Catherine's and Russell Rovers, East Cork Board officers, local press and sponsor's in attendance at the reception along with members of the Midleton Club.
This year's final will take place in Midleton on Saturday next the 9th at 6pm and will be refereed by Arthur Murphy (Killeagh). The game will be preceded by Lisgoold v Castlemartyr in the Fe21 B Hurling Championship at 4pm, the referee is Ger Scully (Killeagh).
Please note that the town will be extremely busy on Saturday as the Food Festival is on all day. There will be limited parking in the Club grounds, however there should be ample parking available in the Rail station and at Market Green Shopping Centre.
We would ask patrons to respect our neighbours when parking in the vicinity of the grounds, any assistance from our Club members both in the build up to the game and also on the day will be much appreciated.
Ladies Football
Hard Luck to the Cork Senior Ladies who lost out to Mayo yesterday in the All Ireland Semi final on a score line of Mayo 3-11 to Cork 0-18.
Training continues at the Tech pitch for all age groups. U8's from 6-7pm and U10's upwards from 7pm. Our U10 girls were unlucky to advance into the semi final of the Championship. They lost out to Rosscarbery on a score line of 2-08 to 1-03. Well done girls on the great effort that you all put into the game.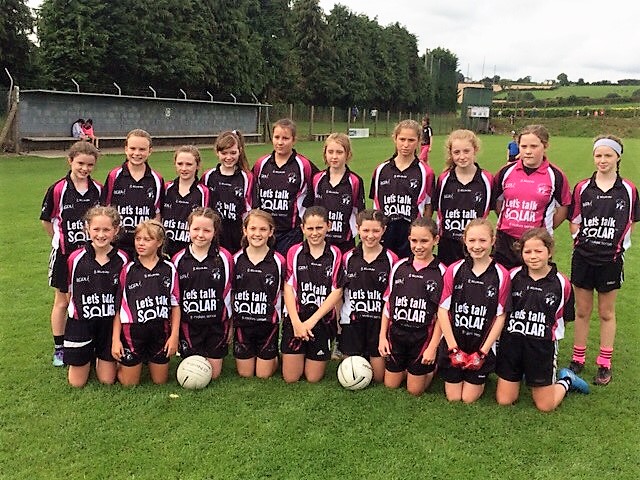 Camogie
U12 County quarter final: Our U12 quarter final versus Sliabh Rua was played on a beautiful evening on 1st September in Riverstick. The girls had a large travelling contingent and took some early goal chances and went into the break leading by 4-2 to 1-2. However a very strong Sliabh Rua team fought back bravely in the second period and exerted huge pressure on our goal. In the end we held on to win by 5-05 to 2-05 and now advance to the county semi-final due to be played next week, date to be confirmed.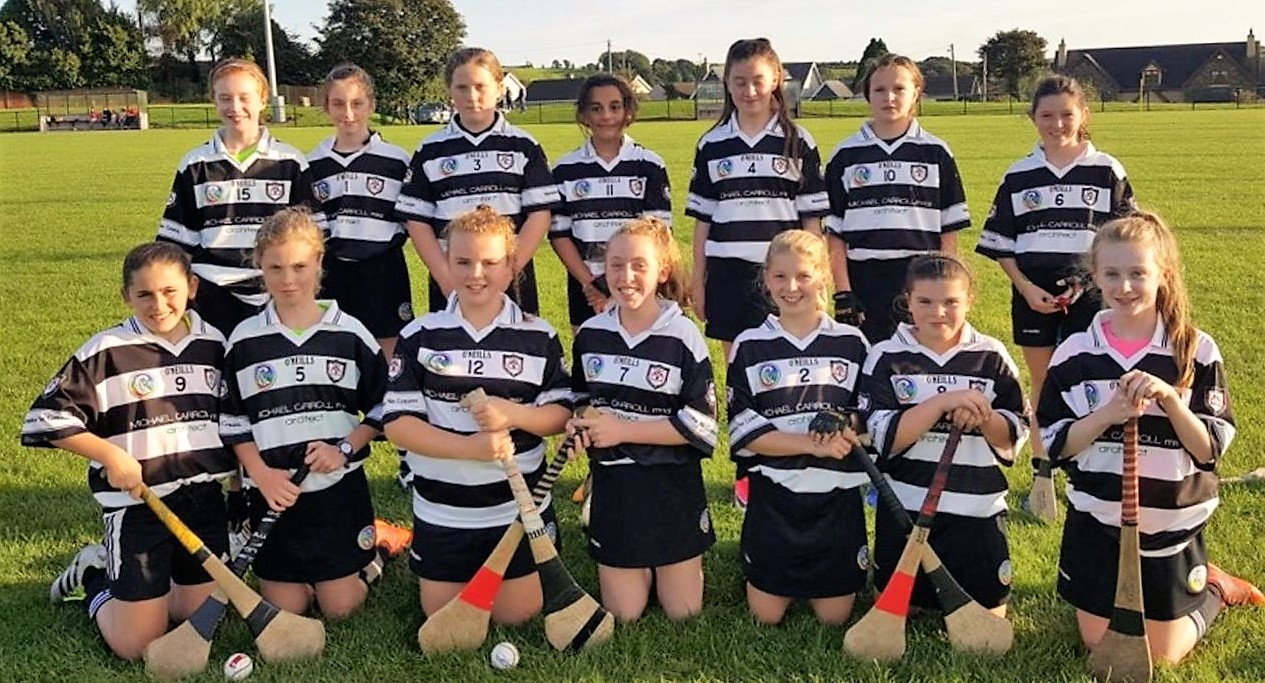 U 16 Championship - Our girls had their first outing last Saturday in the championship versus Clonakilty in Midleton. It was a disappointing performance from this team with only a few girls playing to their capability, yet despite this, the girls had plenty chances to win the game but a very physical Clonakilty side managed to catch us a couple of times in the second half on the break to get the crucial scores. Final score Midleton 3-03 v Clonakilty 4-04. Thankfully we have a second game in this competition where we certainly look forward to giving a better team performance. Training continues Tuesday evenings in St Coleman's at 7.30pm – 8.30pm for U12 / 14 /16 and Friday evening in Midleton GAA Club at 6.30pm -7.30pm for all age groups, any changes to training times will be communicated to parents.
Lotto
Our Lotto Jackpot was €15,000, the numbers were 4,6,10 & 16, there was one WINNER Helena O' Sullivan from Cloyne, the Lucky Dip winners were Tom Wallace, Mary O'Brien, Eamon Fitzgerald, Mairead/Pa Beausang & Brian/Saorse Murphy, next week's Jackpot will be €1,200
Tickets are on sale at the Club Bar, O'Neills Bar, Linehan's Bar, Maple Leaf Bar, O' Farrell's Butchers, Frank Murphy Butchers, Pat Walsh Paints, Chadwicks, Teach Beag, Niall Mac's Bar & Wallis's Bar.
Our Online Lotto is now available, logon to the Club homepage www.midletongaa.com to purchase your ticket.
BINGO takes place next Friday evening @ 8pm in the GAA Pavilion with a weekly guaranteed Jackpot of €1,000.
Juvenile
Fe 6
Last Saturday morning we travelled to Castlemartyr to take on Kiltha Óg in our second challenge game in as many weeks. The sun was shining and great fun was had by all.
Our young magpies were out in big numbers and did us coaches and parents very proud.
We fielded three 10-aside teams with each team playing three matches showcasing their skill, determination and fair play throughout. We would like to thank John Whyte and Kevin Kelleher from Kiltha Óg for hosting us on Saturday morning where everything ran very smoothly.
Fe 9
A busy and enjoyable week for our Fe 9s. On Wednesday we hosted Sars in hurling with thre teams with great numbers of 38 players togged out and all played. It was a very enjoyable fair and skillful hurling on show for the fine attendance. On Saturday attention turned to the big ball game when we again hosts to the visit of Eire Og. Again credit to the opposition on providing some great games and very close on scoreline. It was very satisfying to see the lads competing so well and coming off with smiles and also tired after mighty contributions.
We have a big bus trip to the Roanmore blitz Waterford next Saturday. .
Fe 11
On Friday last we made the short journey to Castlemartyr to play Kiltha Og in the football league. We had 28 players on the night with all players getting valuable playing time. Once again we fielded two teams of 11 aside in perfect weather conditions, we took on what was a much improved Kiltha Og side since our earlier encounter at the start of the season. There were some excellent passages of play and it was very encouraging to see the link up and support play that led to some excellent scores. Also just as important was the defensive play with some great shouldering blocking and tackling, skill which are just as important as soloing kicking and scoring. We came out on top with a win in both matches on what was a very enjoyable nigh of football. Thanks again to players and parents for travelling. Our next outing will be against Bishopstown away in the hurling league.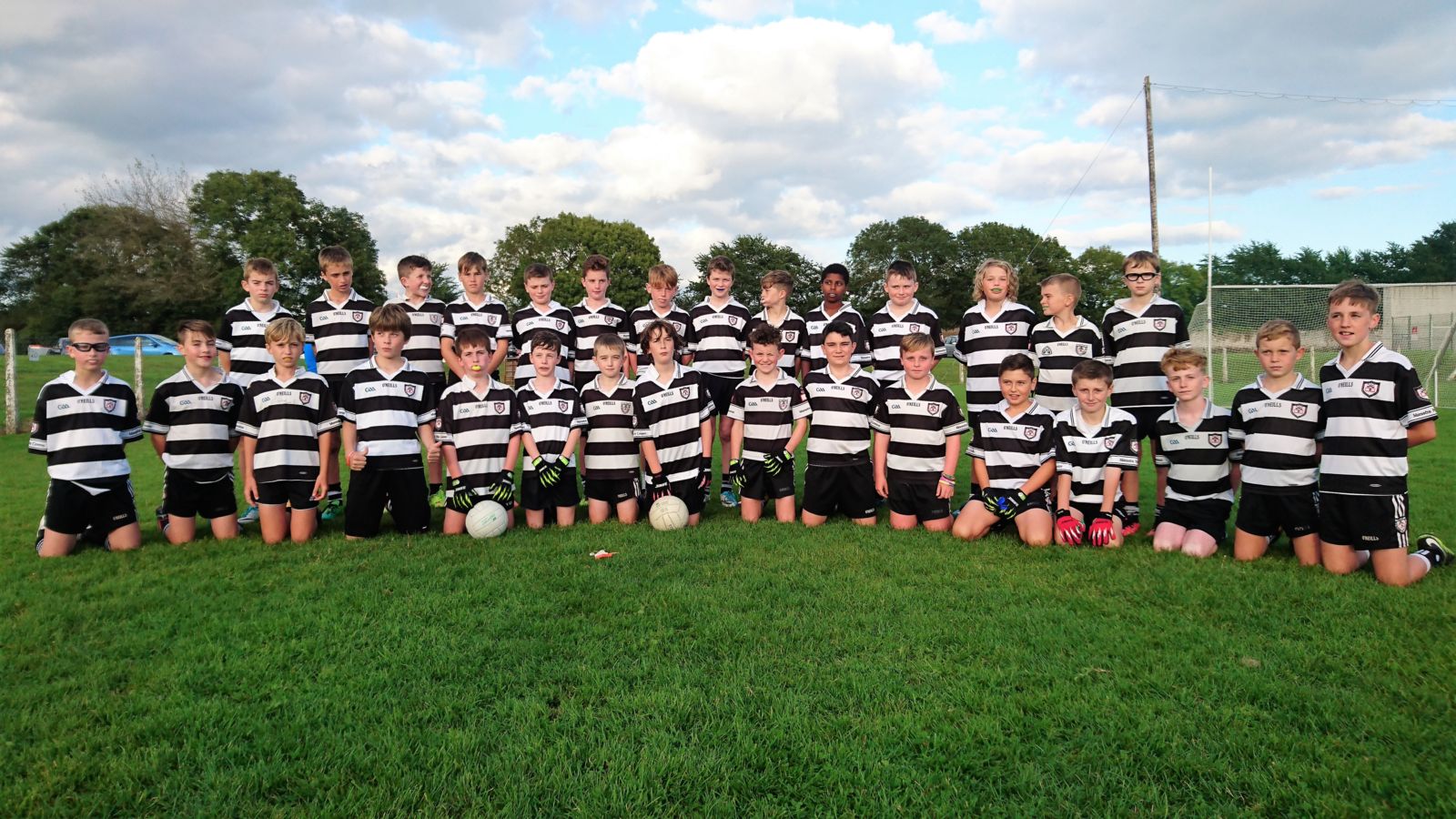 Fe 12
On Friday evening a large squad of 26 players travelled to the Glen to play a highly entertaining game of football. We started brightly with two scores from Darragh Scanlon and points from Cian Lambe, Zak Smith, Evan Mc Grath and a fine goal from Samuel Morrissey with the Magpies building up a good lead at halftime with a score line of 2-06 to 2 points. Numerous halftime changes were made and the new changes added spark to the game again we kicked the first two scores of the second half With fine points from Cian Lambe, Niall Lang, and Diarmuid Murphy. St Nicks tried hard to get back in the game but our back line of Sean Cronin, Alex Moloney and Rory Lester were making life difficult for them. Once again Larry Ward was having a wonderful game in goals with his kick outs very effective finding a Midleton player every time. A cracking goal by Cormac Ryan put the icing on the cake for us with Alex Cahill, Andrew Burke and Oisin Berdasha unlucky not to score only for the bravery of the Nicks keeper. Adam Collins finished off the scoring with a great point leaving the full time score at 3-10 to 1-04 in favour of the visitors.
A huge thank you to all parents who travelled on the night.
Panel on the night was O Brennan, A Moloney, R Lester, E Higgins, A Collins, D Scanlon, A Howard, Z Smith, D Aherne, L Ward, C Lambe, T O Leary Hayes, T Bohane, N Lang, T O Connor, A Burke, S Morrissey, D Fitzgerald, S Cronin, O Berdassa, D Murphy, C Williams, E Mc Grath, D Shine, C Ryan & A Cahill.
On Sunday we had a home game against Carrigaline with the magpies starting well with points from Oscar Brennan, Darragh Fitzgerald and Zak Smith. Carrigaline's forwards were finding the going tough against a very disciplined back line. We finished the first half strongly with a goal from Oscar Brennan and another point from Zak leaving the halftime score of Midleton 1-05 and Carrigaline 0-02. We hit the ground running at the start of the second half with a fine goal from Tiernann O Connell and another by Evan Mc Grath and Oscar Brennan who brought his shooting boots got another goal and a point. We finished the game very strong with a swiftly taken goal from Mark Twomey leaving the final score of 5-07 to 2-04. A huge performance by all the panel. The mentors would like to thank all parents and families for their support on the day.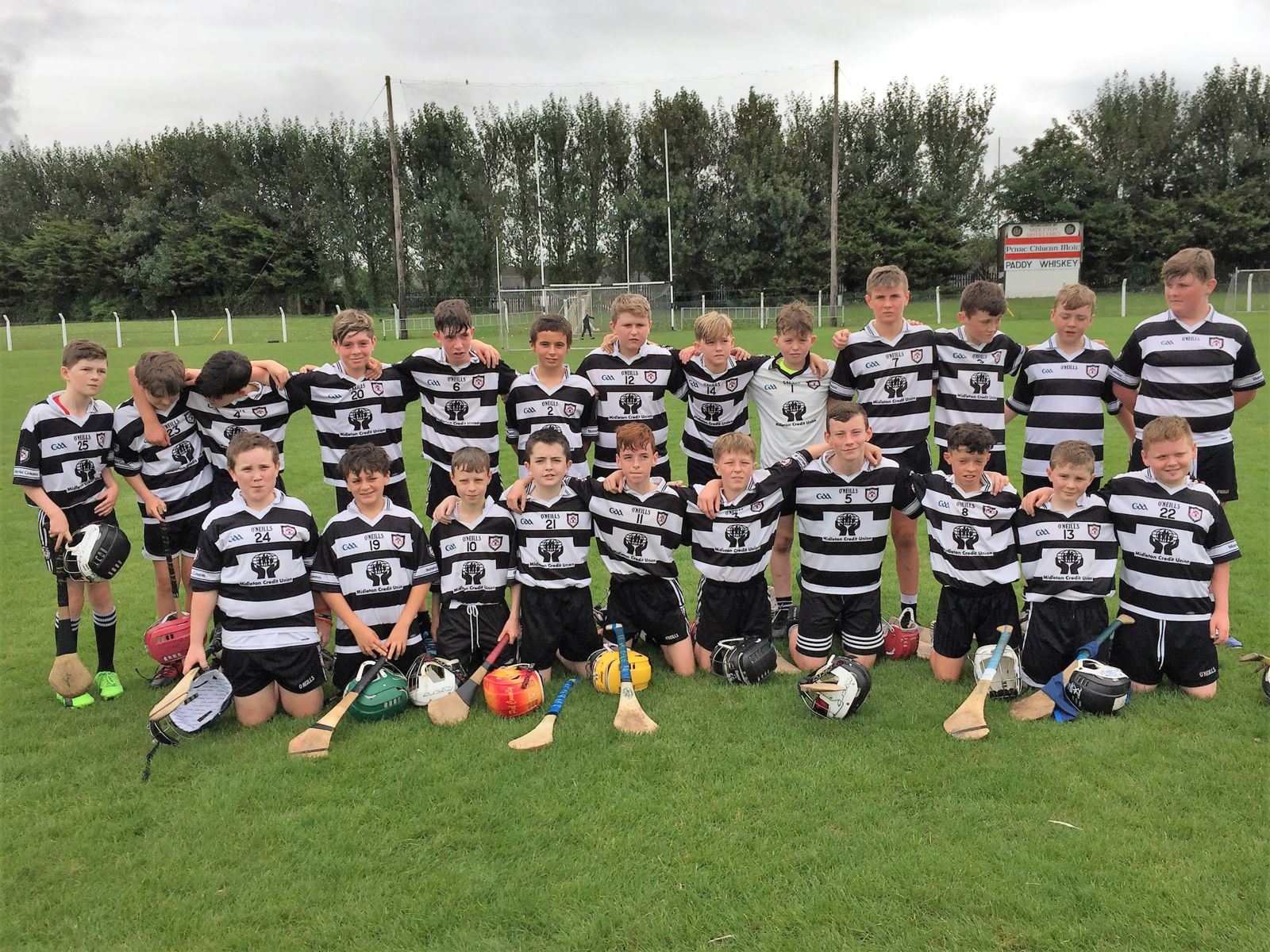 Fe 14
Rebel Og Fe 14 Hurling Premier 1 Championship Final v Douglas for the Sean Keohane Memorial Cup.
Our current crop of U14 hurlers lined out in their first Championship final on last Saturday afternoon September 2nd. This panel of players have had a lot of GAA experiences in their early careers and this was another challenge that they were eagerly looking forward to. Fintan Greenwood, our fullback, was unable to play because of an injury he had picked up a week earlier and we wish him a speedy recovery.
The match started with us very much on the front foot. Alex Quirke got the Magpies up and running with a point from a '65'. A Ronan Gies point was our second score. At this early stage our midfielders of Alex Quirke and Evan Kelly were coming out on top and giving the Magpies the edge on possession. Liam McGrath, Evan McCarthy and Darragh Codd were coping admirably with the Douglas forward line and Brion Saunderson was rock solid in goal's. An Alex Quirke goal from a placed ball cancelled out an earlier goal from Douglas. Our final three points of the half all came from play and were scored by Evan Kelly, Mikey Finn and Darragh McCarthy. Half Time Score: Midleton 1-05 v Douglas 2-04.
Douglas, to be fair, took a tight grip of the game for the first fifteen minutes of the second half. Herculean defending by Brion Saunderson, Ciarmhac Smyth, Adam Fay and James O'Sullivan kept the Douglas lead to five points. The last quarter of the game saw us roar back into the game. Alex Quirke, who scored all of our second half scores, reduced the deficit to four points with a point from play. This was followed by a searing shot which just went the wrong side of the base of the upright. A further two points from Alex left a goal between the teams entering the last two minutes. The last attack saw Alex Quirke again gain possession and a shot destined for the goal was saved on the line by the leg of a Douglas defender. It was just not going to be our day. Congratulations to Douglas on their win.
Final Score: Midleton 1-09 v Douglas 2-09.
This was a great experience for all involved and as Vince Lombardi said: We didn't lose the game; we just ran out of time.
Panel: Brion Saunderson, Lam McGrath, James O'Sullivan, Adam Fay, Ciarmhac Smyth, Evan McCarthy, Evan Kelly (0-01), Darragh Codd, Kelvin Barry, David Cremin, Ronan Gies (0-01), Mikey Finn (0-01), Alex Quirke (1-05), James Condon, Darragh McCarthy (0-01), Cian Murray, Ben O'Neill, Rory Hartnett Neil Fitzgerald, Niall Corcoran, Phelim Magann, Craig Collins, Roan Spillane, Shay Bohan, John Spellman, TJ Murphy, Michael Roe, John Spellman, Daire Mooney & Tiarnan Roche.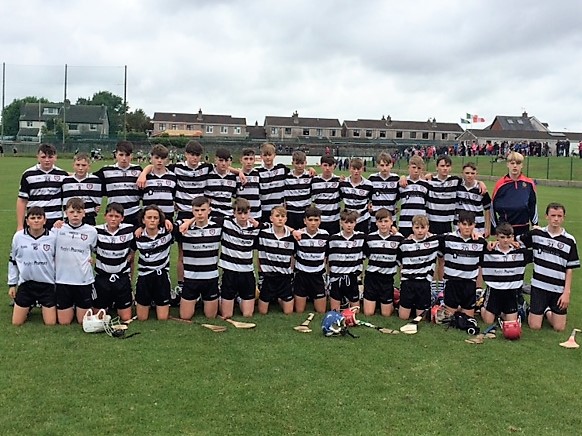 Fe 15
We had a disappointing performance at home to Blackrock in the C3 hurling league on Friday last. Blackrock turned up with a strong squad but still it was no excuse for the performance especially at home. Result Midleton 2-10 to 7-10 Blackrock. We will need to win our last league game against Valley Rovers to progress to the latter stages of the league. Squad as follows: A. Pranger, C. Leahy, C. Hayes, R. Lang, L. Deane, B. Cummins, D. Magann, C. Fitzgerald, W. O'Sullivan, N. Hayes, R. Cahill, D. Crowley, A. Coughlan, A. Coleman, O. Murray, K. O'Brien. J. Pennant & J. McKay.
Fe 16
Last Tuesday night we took on Sarsfields in Pairc Ui Rinn in the Final of the Premier 1 Hurling Championship Final. In the last few games between these two there was only a puck of a ball between them. Going into this game the lads were under no misapprehension that a close and hard match was ahead of them. Sars got off to the better start and went four points up. However we battled their way back into the game and were looking strong when a well timed run from Sars led to a goal. We reacted well and fought well to get to half time two points behind on a scoreline of 0-09 to 1-08. The second half was a fine battle with Midleton bearing down on goal on four occasions, no goals unfortunately but scores came none the less. The game was nip and tuck all the way to the end with both teams attacking and defending with everything they had. The final whistle saw Sars one point to the good. It was devastating for the lads who gave their all. But on a night where they contributed hugely to one of the best games of juvenile hurling in some time they should be very proud of their efforts. This group is as honest a bunch of lads as you could ask for and with their talent, wins in finals will come. Thanks to the Fe15's who stepped up and thanks also to all who came to support the lads on the night.
Panel: Alex Quirke, Patrick Kane, David Scanlon, Leo Hennessy, Charlie Walsh, Christian Murphy, Jack Fitzgerald, Samuel Quirke, Ethan Daly (0-01), Gary Carroll (0-04), Aaron Mulcahy (0-08), Dan O'Sullivan, Tim O'Sullivan (0-03), Cian Crowley (0-01), Paul Connaughton (0-02), Adam Meade, Tony Carey, Rory Donegan, Gavin Reddy, Ben Cummins, Daragh Crowley, Brion Saunderson & Will O'Sullivan.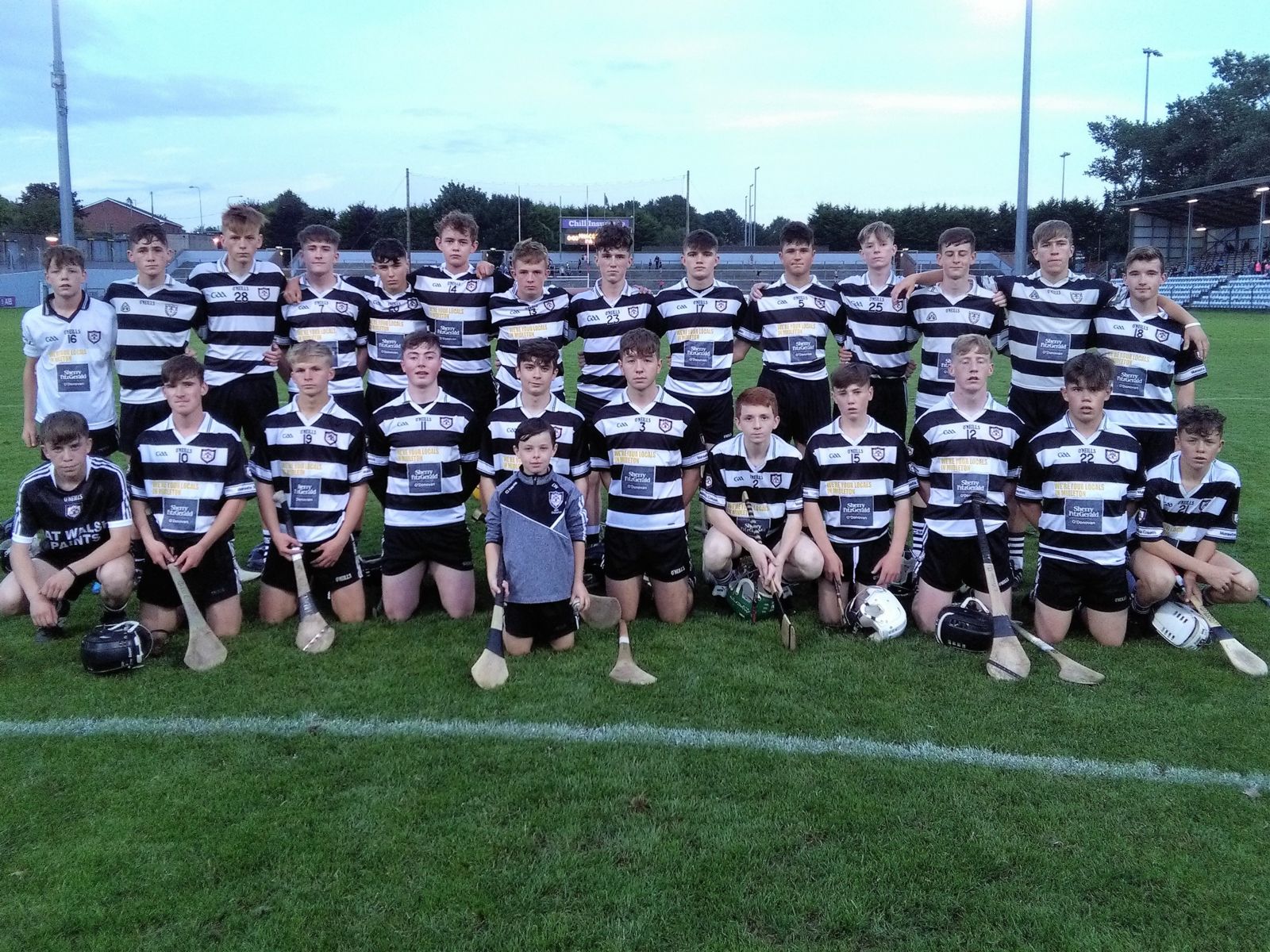 Club Shop
The Club Shop is open each Saturday from 10-11.30am.