Midleton Hurling & Football, Camogie & Ladies Football Club News
04 June, 2017
Senior Hurling
Our hurlers were defeated by Bishopstown at home last Wednesday evening in the League by 1-20 to 0-15.
Team: Tommy Wallis, Billy O'Shea, Alywin Kearney, Seanaidh Smyth, Padraig O'Farrell, Finbar O'Mahony, James Nagle, Darren Quirke, Luke Dineen, Padraig O'Keeffe, Aidan Ryan, Padraic Nagle, Eoin Walsh, Padraig O'Shea & Patrick White.
Subs used Seamus O'Farrell, Declan Ryan, Peter Dowling & Michael Abernethy.
Our next fixture in the League is Saturday next 10th v Bandon at home @ 7.30pm
Intermediate Hurling
At Ballygarvan last Friday evening we continued our winning ways in the League when we defeated our hosts by 1-25 to 2-16.
Team: Joe Loftus, Pat Stack, Eoin Ferriter, Billy O'Shea, Eoin Walsh, Declan Ryan, Darren Quirke, Sean O'Farrell, Peter Dowling, Ian Kennefick, Cormac Beausang, Johnny Comer, Willie O'Brien, Michael Abernethy & Paul Barry.
Subs Byran Rossiter, Jerome Curtin & Sean Corcoran.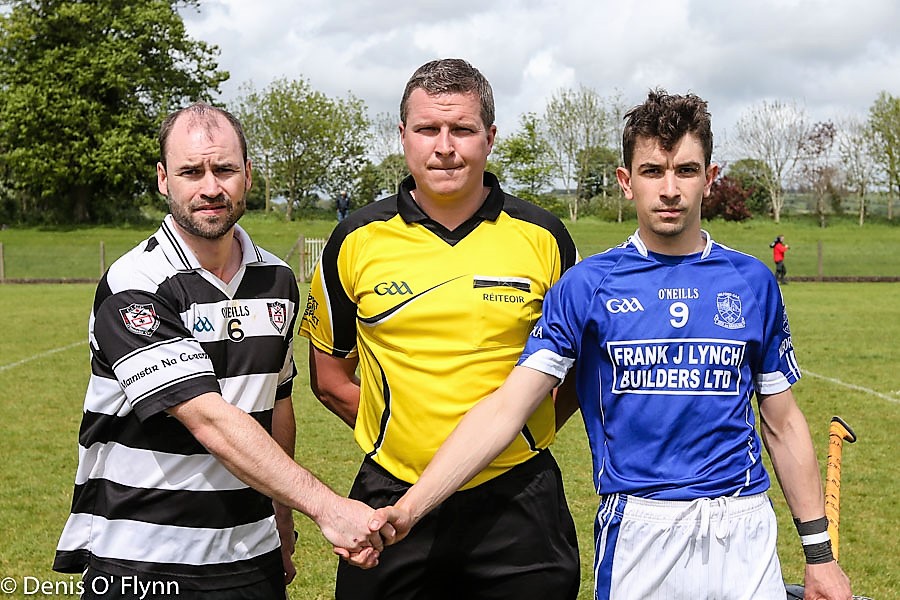 Junior Hurling
Training takes place each Monday & Thursday evenings in the Club @ 7.30pm for all players interested in playing Junior B & C.
Fixtures
Saturday 10th June Senior Hurling League v Bandon at home @ 7.30pm
Friday 16th June Intermediate Hurling Championship v Glen Rovers in Caherlag @ 7.30pm
Sunday 18th June Munster Hurling semi final Cork v Waterford in Thurles @ 4pm
Sunday 25th Senior Hurling Championship v Erins Own in Carrigtwohill @ 3.30pm
Check the Club website for regular updates on all fixtures.
Examinations
Best of luck to all our players who will sit the Junior & Leaving Certificate Examinations this coming week.
Gaa Golf Classic
Our annual Juvenile Gaa Golf Classic has been confirmed for Wednesday & Thursday 5/6th of July at East Cork Club, the Time sheet is now open, please contact Coleman Quirke 087/2523759 or Anthony Wall 086/3154016 to reserve your time.
The format is a 3 Ball scramble costing €130 which includes a Goody bag, a Burger at the 9th and a meal afterwards not forgetting the chance to win one of our 25 prizes on offer.
If you are unable to play Tee Box sponsorship is available for only €50 which insures a quality sign on a Tee Box, further advertising in the local media and outside our Clubhouse for twelve months.
This is a vital fundraiser for the Club especially with the purchase of the land at Youghal Road and the future development of same.
Golf Society Outing
Results from Mr. Frank O Sullivan's Captain's Prize Wednesday May 31s at East Cork Golf Club where almost fifty competitors turned out are as follows.
Winner; Tim Kennedy (41 pts)
Category 1- 1st Jerry O Farrell, 2nd Ger O Brien & 3rd Robbie Fitzgerald
Category 2 - 1st Pat Hayes, 2nd Tom Mintern & 3rd Michael Crotty
Category 3 - 1st Paudie O Keeffe, 2nd Tom O Halloran & 3rd Mick Swayne
Front 9 - Pat O Brien, Back 9 - Liam Walsh & Visitor - Kevin Butler.
The Society would like to thank captain Frank O Sullivan for his sponsorship of 1st prize and for his excellent selection of prizes on the day.
Our next outing is on Saturday, June 17th in Mitchelstown. Tee time is 12.00 to 1.10pm.
Hoping to see as many of you as possible there. Visitors are very welcome.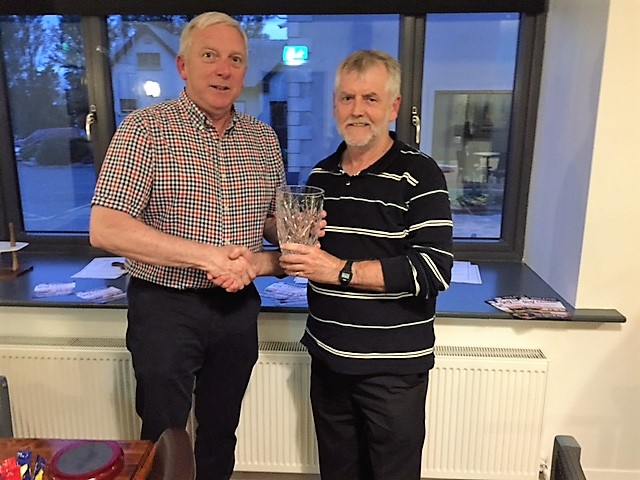 Ladies Football
Fe 12 - Midleton 2-10 v Cloyne 0-07
The Fe 12 girls football panel were in action again this week. They made the short trip to Cloyne on Saturday morning last to face Cloyne. The pitch and overhead conditions were perfect for the match. These two teams served up a cracking game of Gaelic Football. From the start our forwards were into their stride. Aoife Fitzgerald, Cara Foley, Saoirse Ni Theangana, Ava McAuliffe, Lily Kelly and Kelly Quirke gave a very accomplished performance throughout the first half. The defence of Isobel Nestor, Rosin Crotty, Amy Murray & Sile O'Leary Hayes were very brave when confronted by a skilful Cloyne forward line. The half time score had us ahead on the scoreboard.
The second half brought different Midleton players to the fore. Gill Connaughton, Clara Collins, Grainne Finn, Ellen O'Neill, Sadhbh Hartnett and Aisling McCarthy all put in stellar performances. We took the spoils on this occasion but Cloyne put up a very good performance and I'm sure there will be tougher games between these two teams in the future.
Panel: Gill Connaughton,Sadhbh Hartnett, Aisling McCarthy,Ellen O'Neill, Aoife Fitzgerald, Cara Foley, Ava McAuliffe, Lily Kelly, Kelly Quirke, Isobel Nestor, Rosin Crotty, Amy Murray, Sile O'Leary Hayes, Saoirse Ni Theangana, Clara Collins & Grainne Finn.
Many thanks to the parents who came to the club this week to register. It is very important that girls are registered to play and train. Please ensure that you return membership forms to Team Mentors. There will be no training tomorrow night due to the Bank Holiday.
Training will return next Monday night to the Tech Pitch from 6-9pm.
Congratulations to some of our team mentors and parents who ran in today's Cork City Marathon.
Best wishes and Good Luck to all those who are sitting their Junior and Leaving Certificate next week.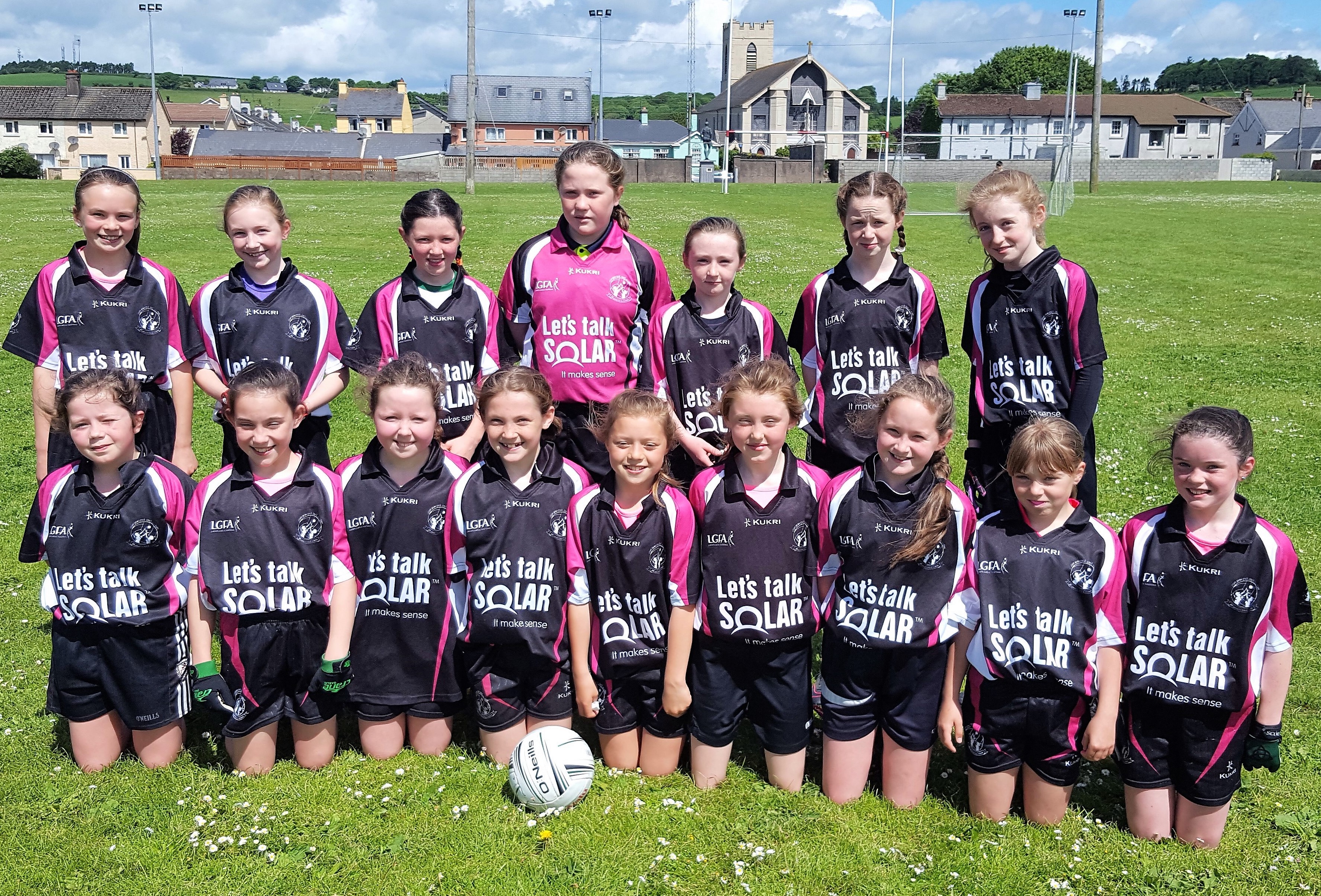 Camogie
Fe 10 - On Saturday morning last we hosted a Blitz in Ballinacurra. There was a great turn out of both players and supporters. We had over thirty young magpies participating; we played Castlemartyr, Aghada, Youghal and Killeagh. The work put in during training and the skills practiced was reflected on the day, all of the girls performed excellently and were very competitive throughout all the games. Well done to all the girls involved. Thanks to the clubs that travelled. A special word of appreciation to Keith for all the effort put in to organising the day. Thank you to Brian Gleeson and Denis Kelleher for referring the matches.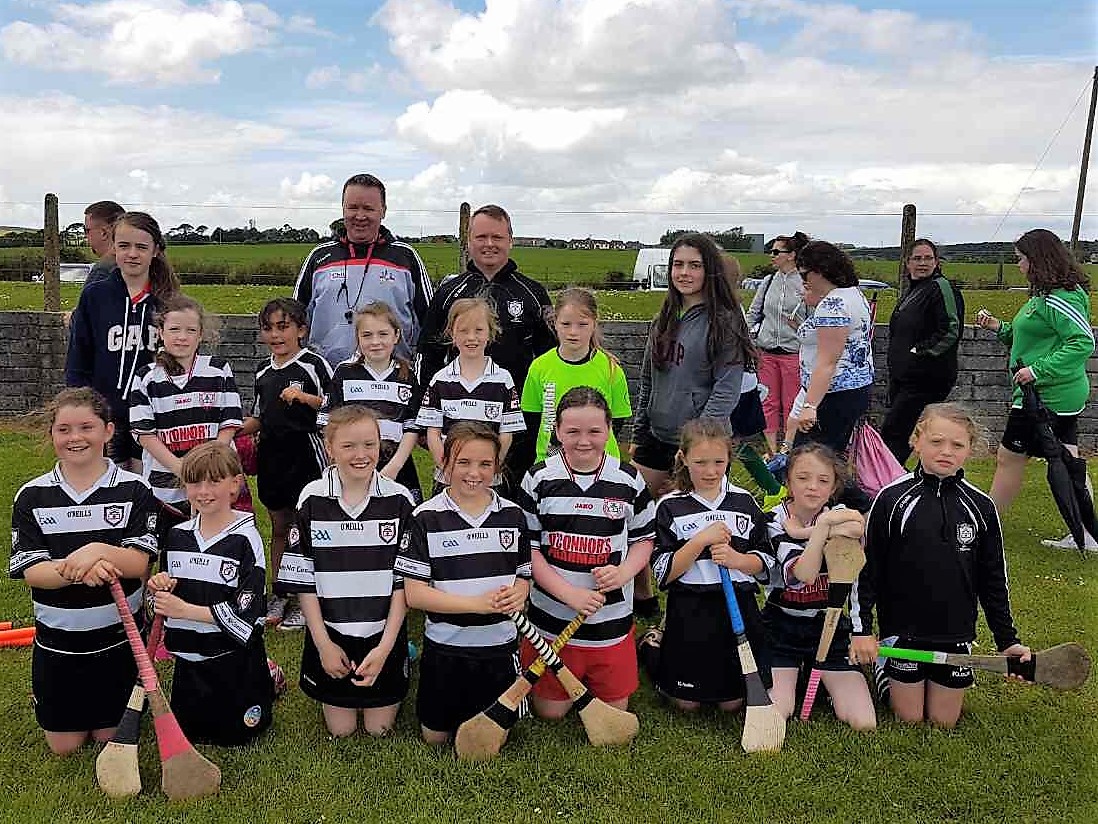 Fe 12 - Our first U12B League match had us up against Blackrock in Ballinacurra on a beautiful evening Tuesday last. The conditions were perfect for the match with little or no wind. We started slowly and conceded an early goal but rallied with two goals of our own and swapped scores for the remainder of the first half to be leading at half time by 3-01 to 2-0. We pressurized the Rockies goal early in the second half and were it not for the upright and fine defending we would have increased our lead, however the Rockies levelled the match with ten minutes to go and scored a couple of late goals to give them victory 5-01 to 3-01. Well done to all involved.
Fe14 & Fe16 - Best of luck to Lucy, Aine, Rayanna, Grace and Ellen in their upcoming Junior Cert exams from all your squad, mentor and club, we are looking forward to having you back training and playing soon.
To Hannah we wish a speedy recovery on her recent injury.
Lotto
Our Lotto Jackpot was €12,400 there was no winner, the Lucky Dip winners of €40 were Doreen Furlong, Ann & James Mc Gann, Eddie O'Farrell, Lynn Fahy & Eileen Casey, next week's Jackpot will be €12,600
Tickets are on sale at the Club Bar, O'Neills Bar, Linehan's Bar, Maple Leaf Bar, O' Farrell's Butchers, Frank Murphy Butchers, Pat Walsh Paints, Chadwicks, Teach Beag & Niall Mac's Bars.
Our Online Lotto is now available, logon to the Club homepage www.midletongaa.com to purchase your ticket.
BINGO takes place next Friday evening @ 8pm in the GAA Pavilion with a weekly guaranteed Jackpot of €1,000.
Juvenile
Fe 12
On a lovely sunny Sunday afternoon our C3 s put in a great performance against Valley Rovers. We started well with a goal from full forward Larry Ward, this was followed up with points from Conor Williams and Zach Smith leaving the half time score at Midleton 1-02 to Valley Rovers 0-02.
After half time Rovers got a quick goal leaving it all square, our half back line worked tirelessly in the second half keeping them at bay. Darragh Fitzgerald slotted over two points keeping up the pressure on them. All in all it was a great performance by all the panel and once again the mentors would like to thank all the players involved.
Panel Darragh Aherne, Oscar Brennan, Darragh Higgins, Thomas O Connor, Sean Cronin, Evan Mc Grath, Adam Collins, Alex Howard, Eoin Higgins, Oisin Berdassa, Conor Williams, Cormac Ryan, Zach Smith, Larry Ward, Andrew Burke, Daniel Shine, Liam O' Neill, Alex Cahill, Rory Lester, Darragh Fitzgerald & Samuel Morrissey.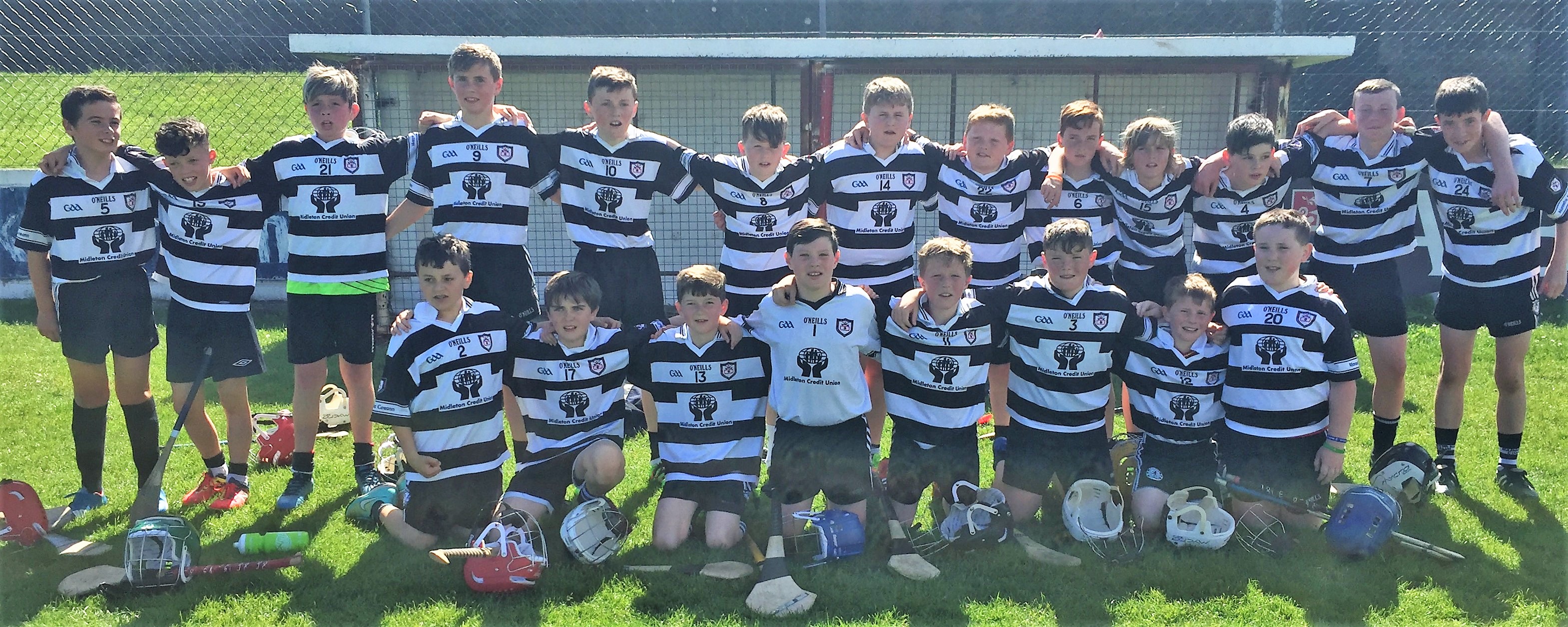 Fe 14
Premier 1 Football League: Midleton 3-06 v St Finbarrs 0-08.
Our footballers traveled to Togher on Monday last to play St Finbarrs in the league. In the last couple of years we have always given a good account of ourselves in this fixture but ended up just on the wrong side of the score line. This year after giving a reasonably good account of ourselves in the Feile Football we travelled with a little bit more confidence than previous trips to Togher. A few of our players were tied up with exams so a number of Fe 13 footballers stepped into the breach. To their credit each one of these players contributed handsomely to our performance on the night.
Cian Murray opened our scoring with a point. This appeared to settle the team and for the next twenty minutes we dominated proceedings. Ten minutes into the game a deft pass from Rory Hartnett found Cian Murray on the edge on the square and with great coolness our captain finished his shot low into the net. Then the Magpies won a penalty and a brave shot from the effervescent Mickey Finn just went the wrong side of the post. A Ben O'Neill point was followed by one from Tiernan Roche. The Magpies finished off the half with two fine points from Ben O'Neill. Half Time Score: Midleton 1-05 v St Finbarrs 0-02.
St Finbarrs dominated proceedings for the first ten minutes of the second half. But because of incessant pressure from the Magpies backs St Finbarrs were reduced to a lot of long distance shooting. Darragh McCarthy, Ciarmhac Smyth, Shay Bohan, TJ Deady and particularly Brian O'Connell (who made one outstanding save) maintained our goal intact. Meanwhile at the other Evan McCarthy registered his first score of the evening, a point from play. Our final two scores of the game were the icing on the cake. First Brion Saunderson sent a rocket shot to the back of the Barrs net. Then with only two minutes left in the game and after a sustained period of Midleton pressure Cian Murray pounced on a ball that had ricochet back from the Barrs goalkeeper to score his second goal of the game.
Final Score: Midleton 3-06 v St Finbarrs 0-08.
Midleton: Brian O'Connell, TJ Deady, Shay Bohan, Neil Fitzgerald, Cathal Beausang, Brion Saunderson, Ciarmhac Smyth, Darragh McCarthy, Ben O'Neill (0-03), Evan McCarthy (0-01) Rory Hartnett, Cian Murray (2-01), Darragh Codd, Fintan Greenwood, Tiernan Roche, & Mickey Finn.
Fe 16
There will be no training this Wednesday as the Exams will commence, the team management would like to wish all the Fe15 & 16's the very best of luck with their exams.
Kellogg's Cúl Camp
Midleton GAA Club will host two Kellogg's GAA Cúl Camps this summer.
Boys Only Hurling & Football Camp - Monday 3rd July – Friday 7th July – 10am to 2.30pm, Camp co-ordinator Aylwin Kearney, Parents are encouraged to book early to avoid disappointment. https://www.kelloggsculcamps.gaa.ie
Boys & Girls Football, Hurling & Camogie, Tuesday 8th August – Friday 11th August – 10am to 2.30pm, Camp co-ordinator: Ingrid Connaughton, Parents are encouraged to book early to avoid disappointment. https://www.kelloggsculcamps.gaa.ie
Please note that from next year onwards Kellogg's Cúl Camps at the club will be run on a mixed basis incorporating boys and girls.
National Hurling Development – Provincial Coaching Workshops
A who's who of hurling expertise and knowledge has been assembled for an innovative series of coaching workshops taking place across the country in the coming weeks. GAA National Hurling Development Manager, Martin Fogarty, in conjunction with each Provincial Games Development department, has scheduled a series of Hurling Coaching Workshops this summer. July 15th. Mallow GAA Centre, Co. Cork, Registration: 10.00 a.m., Workshop: 10.30 – 01.45 p.m.Lunch 1.45 p.m
FORMAT: Practical and station based with participants rotating to each station, followed by Q & A session with the guest coaches.
Coaches - Jamesie O' Connor (Clare), Ken McGrath (Waterford), Ollie Canning (Galway), Eamon O' Shea (Tipperary), Brendan Cummins (Tipperary), D.J. Carey (Kilkenny), Tommy Walsh (Kilkenny) , Michael Rice (Kilkenny), Jackie Tyrell (Kilkenny), Brian Hogan (Kilkenny) & Eoin Larkin (Kilkenny)
Session Content - Goalkeeping and goalkeeping plays, Fitness with the ball, the Basics of Defending, Attacking & Striking.
Each session will also provide a questions and answers opportunity for delegate coaches.
Tickets cost €20 per coach, and include lunch. Tickets are available to purchase online from: https://eventgen.ie/provincial-hurling-coaching-workshops.

Club Shop
The Club Shop is open each Saturday from 10-11.30am.