Midleton Gaa, Camogie & Ladies Football Club News
12 March, 2017
Senior Hurling
Our hurlers had a hard earned win over hosts Youghal last Saturday afternoon at the Colaiste Trionoide School grounds by 1-17 v 2-11. We led at the break by 1-08 to 0-05 and had to work hard in the second half to withstand a late Youghal comeback.
Team: Joe Loftus, Seanaidh Smyth, Aidan Ryan, Elliot Mulcahy, Darren Quirke, James Nagle, Leslie Coughlan, Seamus O'Farrell (0-02), Sean O'Farrell (0-02), Eoin Walsh, Luke Dineen, Cormac Walsh (1-04, 1-03 frees), Cormac Beausang (0-06), Cillian Hurley (0-01) & Michael Abernethy (0-02).
Subs used Gavin Bagnell, Billy O'Shea and Ian Kennefick. Referee Ger Scully (Killeagh).
Intermediate Hurling
We travelled to Blackrock last Sunday afternoon to take on the hosts in the first round of the League and came away with the points winning on a scoreline of 2-13 to 0-10. We had led at the break by 2-06 to 0-05. This was a fine performance considering it was the second game in 24 hours for a number of players.
Team: Joe Loftus, Billy O'Shea, Gavin Bagnell, Adam Daly, Darren Quirke, Luke Dineen, Leslie Coughlan, Kieran Mulcahy, Sean O'Farrell, Cormac Beausang (0-09, 5 frees), Padraic Nagle, Padraig O' Shea, Padraig O'Brien, Michael Abernethy (1-03) & Ian Kennefick (1-01).
Subs Micheal Keohane, Patrick Stack, Eoin Ferriter & Byran Rossiter.
Minor Hurling
Our minor hurlers had an enjoyable outing at WIT's Carriganore complex on Sunday last when we defeated Mount Sion by 2-13 to 1-8 in sunny weather conditions. Thereafter the team was invited back to Mount Sion for some soup and sandwiches and then we travelled onto Walsh Park to see Cork Seniors play Waterford in the NHL.
Team: Cormac Higgins, Luke Smith, Conor O Farrell, Cormac O Brien, Eoin Mitchell, Sean O Leary Hayes, Eoin Maloney, Tommy O Connell (0-5(4frs)), Shane Finn, Kian Farmer (0-3), Chris Power (1-3), Kevin Finn, Harry Wall, Cian Murray, Cathal Gunning, Craig Barry, Ryan O Riordan, Alan Power, Christian Murphy, Andrew Nestor, David Scanlon, Ronan Lynch, Gary Carroll (1-2), Jake Shanahan & Adam O Connell.
U21 Football
Our footballers are fixed to play Castlemartyr in the East Cork Championship on Tuesday evening next @ 8pm in Youghal, the winners will play either Castlelyons or Youghal next weekend.
Inter County Hurling
Last Sunday afternoon in Walsh Park the Cork senior hurlers had a great win over Waterford on a score line of 1-21 v 1-13 in the Allianz League. The first half playing with the aid of the wind Cork had a commanding lead of 0-14 to 1-04. But they more than held their own in the second half and ran out deserving winners with eleven different scorers contributing.
Conor Lehane at centre forward scoring 0-09 (7 frees), Killian Burke was a late substitute and Luke O'Farrell was an used substitute.
Fixtures
Tues 14th @ 8pm - Fe 21 Football Championship v Castlemartyr in Youghal
Fri 17th @ 11:30am – Senior Hurling League v Killeagh in Midleton
Sun 19th @ 12 - Junior A Football League v Lisgoold in Lisgoold
SGM
There will be a Special General Meeting regarding Membership for the coming year next Wednesday evening in the Club @ 8.30pm, it's important that all members attend.
Seachtain na Gaeilge
Féile Lá 'le Pádraig / St Patricks Festival - juveniles marching in Parade and social afterwards in club.Scéalaiocht na nóg sa chlub Dé Sathairn 18u ag 12 meán Lae / Bilingual storytelling for children 1- 7 yrs. in Clubhouse Saturday 18th 12.00. Lá 'Le Pádraig shona daoibh go léir.
Condolences
The Club Executive would like to offer their condolences to the family of the James O'Keeffe late of Ballynoe and grandfather of senior player Seamus O'Farrell.
Ladies Football
Training continues for all age groups.
U8's are in the community Centre from 6-7pm, U10's upwards are at the Hockey Pitch from 7-8pm. Gum shields are now mandatory so please ensure girls have them at training.
The Club will walk in the St Patrick's Day Parade. If your daughter would like to walk with us please text her name to 087-6625544. We will meet parents back at the Clubhouse to collect your child.
Stay up to date with all information regarding the club on Facebook and Twitter.
Camogie
Our under 14's had another weekend outing, with conditions much more favourable this week the girls played St Catherines in Ballinacurra on Sunday morning last. The girls put in another outstanding performance finishing all even against an impressive B grade team. Well done to under 14/16 manger Tim Cronin who ran the Ballycotton 10 following Sundays match. Well done to Caoimhe Murray who lined out in mid field with Imokilly at an U14 divisional blitz on Saturday last, Caoimhe played all four matches winning all four.
Training times for the coming week: Under 10's / U 12 / U14 /U16 train Tuesday evenings 6pm -7pm, Midleton All Weather pitch. No training this Friday evening on St Patrick's Day. We will participate in the St Patrick's day parade again this year , all players are invited to join in the parade commences at 3pm, meeting at Distillery Lane, further details will be texted to parents. New players welcome in all age groups contact 087 6822916 with any queries. Follow us on Face Book: Midleton Camogie and on twitter@Midleton Camogie Club.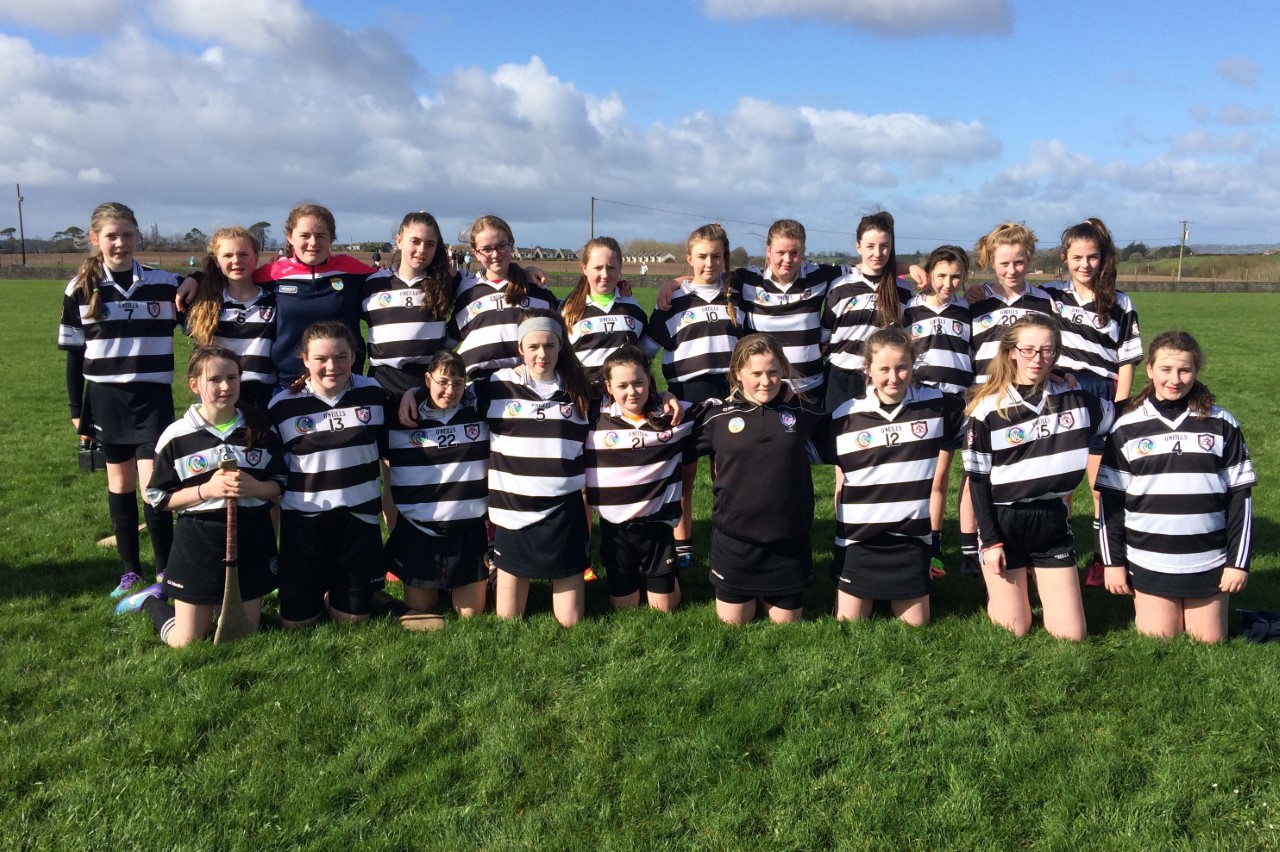 Lotto
Our Lotto Jackpot was €10,000, there was no winner, the numbers were 12,13,21 & 28, the Lucky Dip winners were Grace Walsh, Kay Barry, Billy Whyte, Phyllis Desmond & Cyril Condon, next week's Jackpot will be €10,200
Tickets are on sale at the Club Bar, O'Neills Bar, Linehan's Bar, Maple Leaf Bar, O' Farrell's Butchers, Frank Murphy Butchers, Pat Walsh Paints, Chadwicks, Teach Beag & Niall Mac's Bars.
There will be a launch of our Online Lotto on St Patrick's Day in the Club after the parade.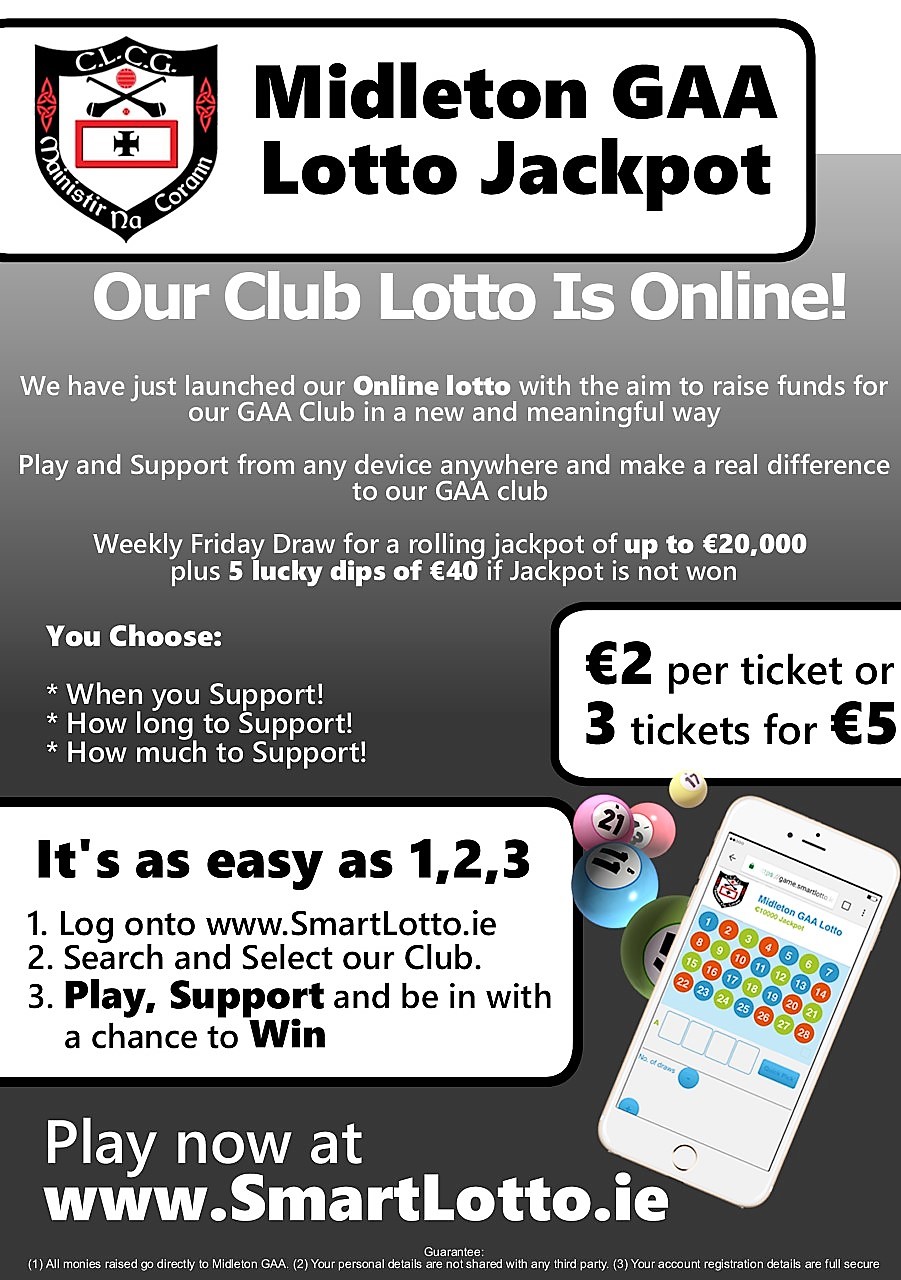 BINGO takes place next Friday evening @ 8pm in the GAA Pavilion with a weekly guaranteed Jackpot of €1,000.
Juvenile

Fe 13
Glenville 2-03 v Midleton 1-07
On one of the first sunny Saturdays of the year, our lads travelled away to take on Glenville in the Premier 2 Football League. Playing against the wind in the first half, Midleton started brightly and defended very well to prevent Glenville building a big lead. Outstanding throughout the game, Ben Kenneally cleared plenty ball from our danger area, allowing Dara Scanlon and TJ Murphy to threaten upfront. Michael Roe covered a lot of ground and chased every lost cause, with Odhran Prenter and Dara Fitzgerald supporting well.
In the second half, playing with a strong wind, our football skills were excellent and we took the lead towards the end with some key scores from Davy Cremin, including an opportunist goal. Brian O'Connell was fantastic in goal and made a number of point blank saves to keep the opposition at bay. Special mention to Niall Lang who dashed to Glenville following another game to show up and make a key contribution to our victory.
Panel from: Brian O'Connell, Riain de Barra, Fionn Dalton, Ben Kenneally, Odhran Prenter, Tiarnán Roche, Tadhg O'Leary, Michael Roe, David Cremin, TJ Murphy, Cathal Beausang, Dara Fitzgerald, Odhran O'Mahony, Dara Scanlon, David Green, Niall Lang & Mikey Finn.

Trip to Ballygunner – We travelled to Ballygunner to play a challenge game before attending the National League game of Cork vs Waterford. We played a good game against our hosts where we ended up winning the game and all players showed some good touches in our first hurling outing of the year. Our big thanks to Ballygunner for their hospitality and we look forward to them making the return trip later in the year.

Fe 14
Midleton V Ballygunner (Waterford) Hurling Challenge Game.
Our Fe 14s travelled to Waterford on Sunday last to support the Cork senior hurling team as they took on the best of the Deise (What a great performance from Conor and Killian to register Cork's second win of the league). But first we took an early morning detour to Ballygunner to play the local team in a friendly but competitive fixture. The weather was cold but dry and the underground conditions were perfect. A strong breeze did favor the young Magpies for the first half. Shortly after the game started James Condon registered our first point of the game, a terrific effort from out near the sideline. Darragh McCarthy then got off the mark with our second point. James Condon pounced on a ball bouncing around the square and hit a cracker of ground shot to the roof of the Ballygunner net, for our first goal. Phelim Magan and Ben O'Neill were the next two to add points for us. Rory Harnett then stormed into the game, he collected two balls in quick succession and both were dispatched with very little fuss over the Ballygunner bar. Darragh McCarthy scored a further two points to finish Midleton's scoring for the first half.
Half Time Score: Ballygunner 1-05 v Midleton 1-08
On the resumption John Spellman latched on to a ball that broke out from the Ballygunner goalkeeper to score our second goal, great play John!. But the breeze and some easy frees conceded on the day resulted in a Ballygunner comeback. Darragh McCarthy's three points in the second half and another from Darragh Codd couldn't prevent us from going under in this match by one point.Final Score Ballygunner 3-11 (from frees 2-09) v Midleton 2-13.
Midleton Panel: B Saunderson, J O'Sullivan, F Greenwood, N Fitzgerald, E McCarthy, C Smyth, E Kelly, A Quirke, C Murray, D McCarthy (0-07), R Hartnett (0-02), P Magan (0-01), B. O'Neill (0-01), J Condon (1-01), D Codd (0-01), K Barry, D Mooney & J Spellman (1-00).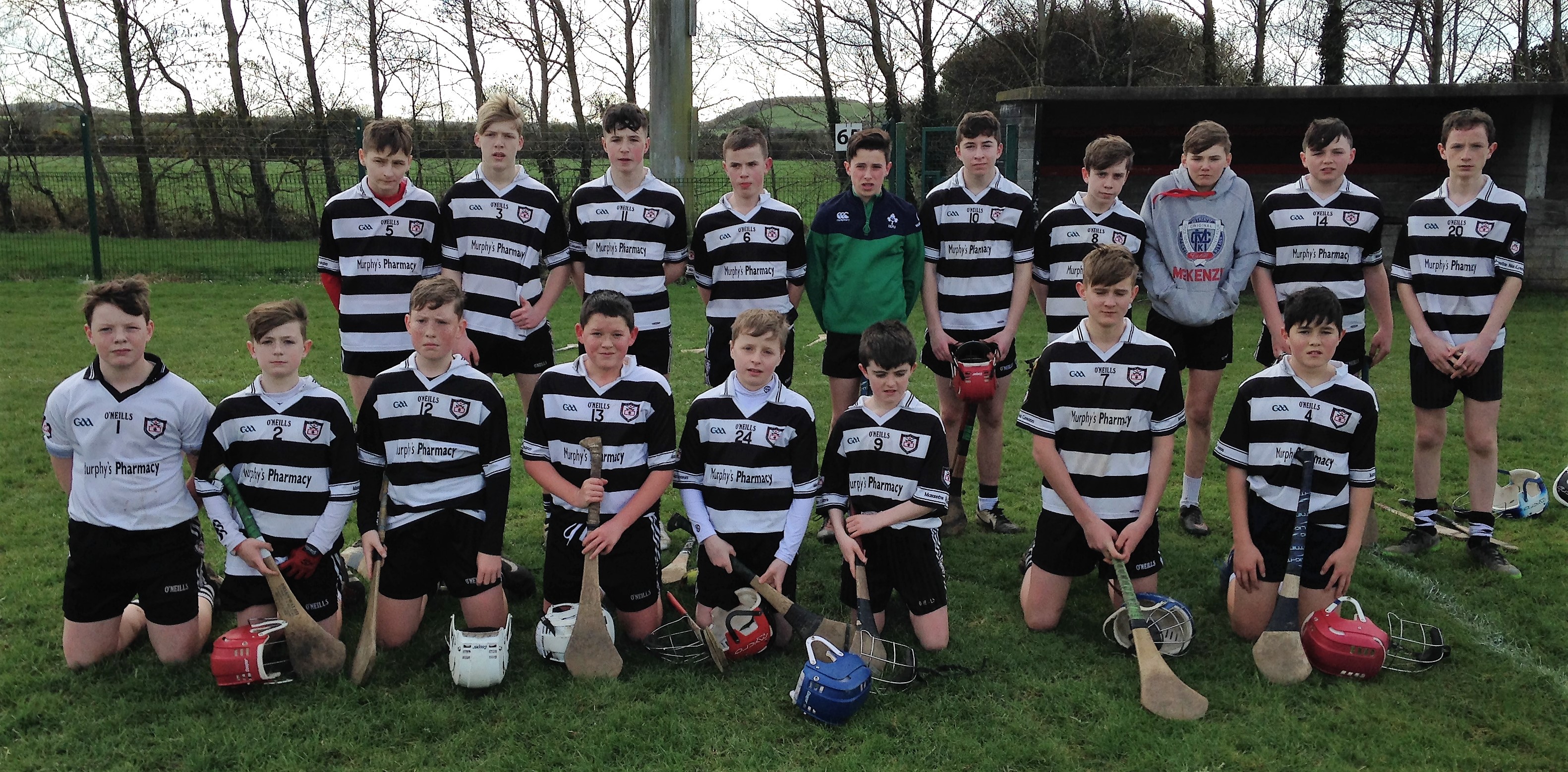 Fe 15
Our Fe15s travelled to Mallow on Saturday last for our second league game in the Premier 2 Football. After a disappointing loss to St. Nicks in the first game they were on a mission looking for their first win. A blistering first and second half performance which included three goals and some superb long range points gave us the confidence to overcome a strong Mallow side. Well done lads. Final score: Mallow 0-8 v Midleton 3-10
Team: Shane O Shea, Trevor Shine, Charlie Walsh, Conor Hayes, Gavin Reddy, Jack Fitzgerald, William O Sullivan, Patrick Kane, Leo Hennessy, Conor Fitzgerald, Ben Cummins, Paul Connaughton, Ollie Murray, Darragh Crowley, Nickey Hayes, Ryan Cahill, Luke Deane, Alex Pranger, Liam Kelly and Aaron Coleman.

Code of Behaviour Underage
Midleton Juvenile Club, Midleton Camogie Club and Midleton Ladies Football Club have adopted a Code of Behaviour for our Underage players aged 5 to 18 years. The document outlines the main points of the code of ethics, conduct & practice for all club officials, officers, members, mentors, players, parents/guardians associated across all Clubs. We encourage all our members to review this information and familiarise yourself with the standards expected by and in the club. membership
Foundation Training Course, Midleton GAA Club
On Tuesday night last at Midleton GAA Club we had over 20 coaches in attendance for their second night of practical training to complete their Foundation Training and receive their certificates. The course was once again given by Shane Supple, GDA Rebel ÓG. We wish to acknowledge all of these coaches for their dedication in completing this 2 night training course; Tom Galvin, Aaron Glavey, David Herbert, James Cronin, Liam Barry, Liam Walsh, Bernard Butler, Cillian Hurley, Barry Fitzgerald, Tim Cronin, Keith Birdthistle, Michael Keohane, Leo Bowen, Philip O' Mahony, Paul Higgins, Barry Magan, Kieran Crowley, David Thomas, Colman Brennan & Conor Murray.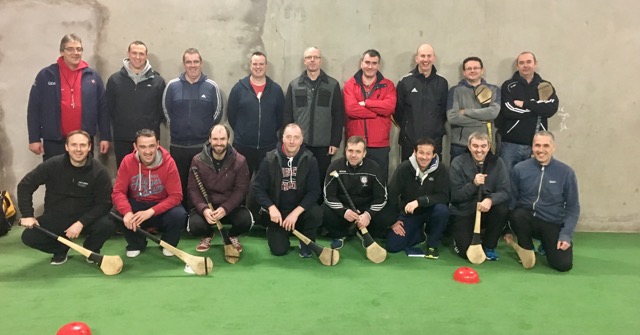 Young Whistler Referees Workshop, Tuesday 14th March at Midleton GAA Club
On Tuesday the 14th of March Midleton GAA Club will host a Young Referees Workshop in conjunction with Rebel ÓG. This training will be facilitated by Pa Beausang and Shane Supple, GDA Rebel ÓG. The course will take place in the Club Lounge from 7-9pm. This will be Midleton GAA Clubs second year to host such a training course and we would like to pay particular thanks to Pa Beausang for giving of his time to train all the Young Whistler Referees who will take part in the various up and coming juvenile Rebel ÓG leagues commencing in the next few weeks. We would encourage all our Fe16 & Fe17 players to attend this course on Tuesday night.
St. Patrick's Day Parade
Our Underage players will march in the St Patrick's Day Parade again this year. The Parade starting time is 3pm and a time for assembly will be TEXTED out to all parents closer to the date. We will march back to the Clubhouse afterwards where refreshments will be served for both players and parents.
Juvenile Registrations
Another SGM has been called at the GAA Club for Wednesday night next the 15h of March at 8.30pm. All members are asked to make every effort to attend this important meeting. It is hoped that once this SGM has concluded that the Juvenile Club will be in a position to set a date for registrations to take place.
Club Shop
The Club Shop will be open on Saturday next from 11 to 12.