Midleton GAA Club News
28 September, 2014
Midleton Hurling & Football Club News

Cork Beats Stress and is crowned All Ireland Winner!
Congratulations to Pearse Mc Carthy, Jerome Curtin & Gavin power of the Healthy Club Committee on their fantastic award last week.
The 'Cork Beats Stress' (Stress Control) programme delivered in partnership by the HSE South and Midleton & St Finbarrs GAA Clubs was awarded joint first place by Minister for Health, Leo Varadkar at the prestigious Health Management Institute Leaders awards last week.
The Health Management Institute Leaders Award is given in recognition of outstanding achievements of individuals and teams that exemplify innovation, creativity and commitment of people working in the Irish health services.
Twenty seven innovative health projects from around the country were shortlisted with seven of these making it through to the final adjudication.
The 'Cork Beats Stress Programme' was rolled out by the HSE Primary Care Psychology in conjunction with Midleton GAA and St Finbarr's GAA clubs in Midleton and Togher, Cork. These GAA clubs are pilot sites for the ambitious GAA Healthy Club initiative and are to the fore of this initiative.
"Stress Control", a six week course, was delivered by HSE Primary Care Psychologists in Midleton and Togher to over 300 participants. The lectures centred on providing important information about stress, how it effects people and on teaching the skills people need to gain control over stress when it becomes a problem in their lives. The course was provided free of charge and was open to anyone over the age of 18 who was interested in attending.
Dr. Jennifer Hayes, Principal Clinical Psychologist, HSE South, who came up with the idea of delivering a public health initiative such as this through the GAA, reported that the course was an enormous success. She added "Our research on this project showed that people who attended these courses learned about problematic stress and got the necessary skills to control it. Coming to the course resulted in significant decreases in reported levels of anxiety, depression and stress and significant improvements in quality of life. Delivering the program through the GAA had the effect of making the service more accessible to people who may not have otherwise availed of help to address the stress in their lives. It was associated with a reduction in stigma and the normalisation of stress / help seeking behaviour. It also led people to replace previously held negative connotations associated with mental health services, which can be a barrier to accessing needed supports, with positive associations which are more conducive to accessing supports and enhancing positive mental health. While some of these outcomes can be attributed to the course and course structure, others are associated with delivering a service through the GAA. These results are difficult to achieve in a HSE setting and are hugely important because they point us in the direction of the development of effective and accessible services delivered in the heart of our communities".
Pearse Mc Carthy and Janas Harrington, Chairpersons of the Healthy Clubs in Midleton and St. Finbarr's GAA clubs and their respective Healthy Club Committees worked hard to ensure the success of this initiative. Janas Harrington reported "St. Finbarrs and Midleton GAA clubs are delighted and proud to be part of this initiative which saw hundreds of people in our local communities, regardless of whether they were associated with the GAA or not, benefit significantly. The GAA has an important role to play in our communities and this is a prime example of this."
Yvonne Finn Orde, General Manager HSE South said, "I would like to congratulate all involved with this project and on receipt of this prestigious award. It has been a tremendous success and a fitting acknowledgement of the hard work carried out by Jennifer Hayes and her psychology team along with Midleton and St. Finbarr's GAA clubs. The project is also being supported by a wide range of community groups, by local GPs, clubs, employers and other organisations in Midleton, Togher and across Cork city and county. The media also played an important role in promoting the courses and critically, in ensuring that people were aware of them. I want to extend my thanks and congratulations to these people also. This is a unique working collaboration which highlights the importance of working together to promote positive mental health in our families and communities."
The full results of the Cork Beats Stress Evaluation will be launched in the coming months along with plans of the expansion of this project. The HSE South will work in collaboration with other HSE areas and GAA clubs on a national level to roll out the Cork Beats Stress programme to other areas.
If anybody would like to participate in a stress control course in Cork or find out more about them, they can do so by emailing CorkBeatsStress@hse.ie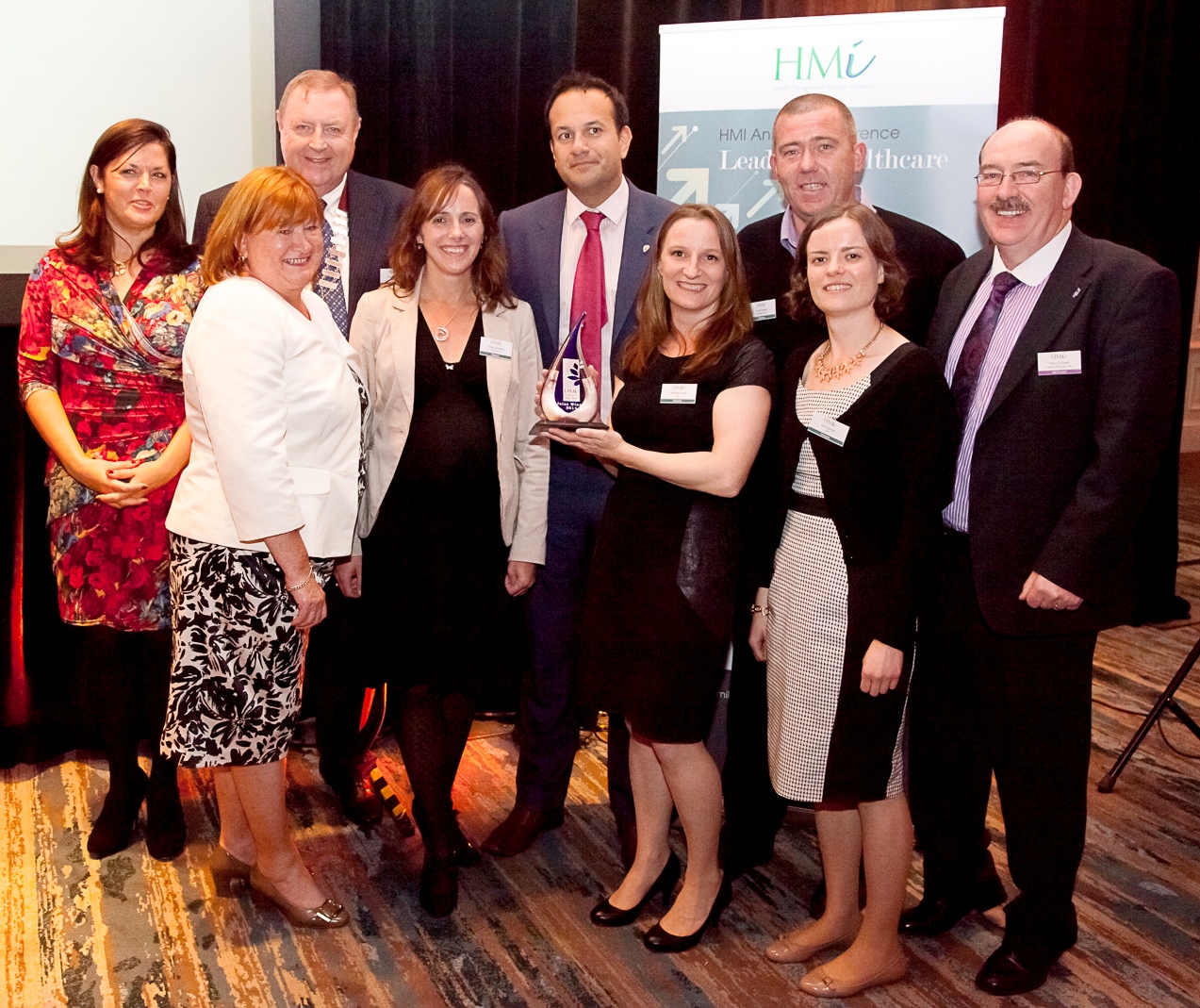 Lounge Refurbishment
Under the guidance of Pavilion Chairman Alan Donegan the decoration of the Lounge is almost complete with carpets and furniture being replaced and the walls now painted. Over the coming weeks the seating will be completed with bar stools and chairs waiting to be covered, to finish off a fantastic makeover.
If you would like to book the lounge for any event please contact Alan.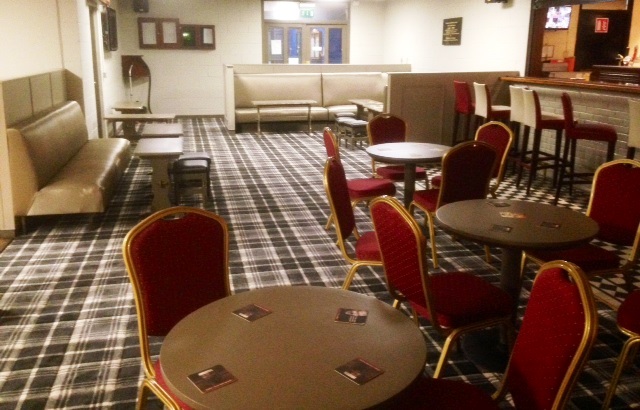 East Cork Junior Football Championship
Last Sunday afternoon we hosted both semi finals in the Junior A Football Championship, in the first game Carrigtwohill defeated Dungourney and in the second game Glenbower Rovers defeated Carrig na Bhfearr. The final will possibly take place in Midleton on Sunday 5th. Many thanks to all the club members who helped.

GAA Golf Society Outing
Next Saturday the 4th of October the Golf Society will host the Paddy Hayes Memorial competition in Waterrock Golf Club , tee time from 12 – 1pm.
All members and intending members are welcome to attend.

Camogie
Midleton Camogie Fe10's travelled to Castlemartyr on Saturday last to play the clubs first match since its establishment in June. The girls demonstrated the skills developed and practiced over the past 3 months, based on the performance and passion displayed last Saturday the future of Midleton Camogie looks bright. Well done girls! Thanks to Castlemartyr for hosting us. Check out photos from the day on our facebook page. Training this week at the earlier time of 6.45pm at Midleton GAA Club. Training will change to the weekend in the coming weeks, further details to follow.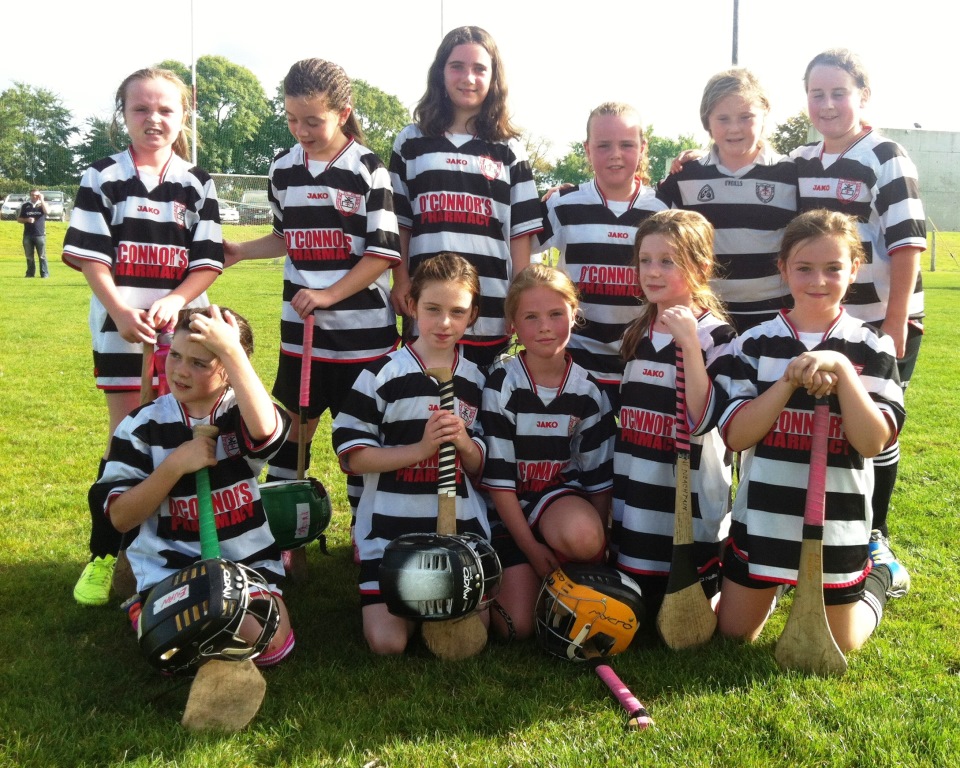 Ladies Football
Congrats to Orlagh Farmer of our Ladies Football team who played a major part in Corks fantastic win over Dublin in the All Ireland Senior final by 2-13 v 2-12.

Lotto
Jackpot was €6,800 the numbers were 5,6,10 & 27 ,there was no winner, the Lucky dip winners were Paddy Fitzgerald, Jim Mc Gann, Joe Curtin, Anne & James Magan & Katie Grace, many thanks for your continued support. Next weeks Jackpot will be €6,800. Tickets are on sale at the Club Bar, O 'Neills Bar, Linehans Bar, Maple Leaf Bar, O' Farrells Butchers, Frank Murphy Butchers, Pat Walsh Paints & Chadwicks. The Lotto draw takes place each Friday in the Club.
BINGO for all every Friday night in the GAA Pavilion from 8pm, guaranteed Jackpot of 1,000 euro!!

Juvenile Notes

Registration for Beginner's
Junior Infants Registration for Boys will take place next Saturday the 4th of October from 11 to 12 at Midleton GAA Club. Indoor training will start on November the 8th from 12 to 1 at the Community Centre.
Davy Hogan Street Leagues
Davy Hogan Street Leagues final take place on Saturday the 11th of October.
Fe7
Our Fe7s travelled to Riverstown on Saturday morning last to take on our host's Sars. On a great morning for hurling we had 39 young Magpies all togged in the famed black and white. Each team played 3 games and all parents and supporters were thoroughly entertained in what was a fantastic hours hurling. As trainers we were very proud of the great skill and commitment shown by all the lads on the day (training is paying off!).Thanks also to our hosts who were very well organised on the morning and ensured everything ran smoothly.
PANEL -Rian O'Driscoll,Matthew Herbert, Matthew Mc Inerney,Mikey Pedley,Josh Foley, Josh Hogan, Matthew McSweeney, Nicky Coughlan, Darragh Cronin,Darragh Mullins,Darragh Savage, Noah Cahill, Lochlann Stuart, Tomas Botta,Tomas Geary, Tymek Swirski,Miah McGrath, Tiago Fleming, Peter Kelly, Rory Hynes, Shane O'Mahony,Rory O Connor, Ben Cahill, Tom Smith, Conor Sheehan,Ben Troy, Conor O Flaherty, Conor McCarthy,Cian Stack, Daniel Donovan, Aidan Jenkins, Luke Crowley, Rhys Quill,Eoin Hurley, Patrick O Dowd,Shane O Connor, Joey Moran,Dara O Conchubhair & Odhran O Sullivan.


Fe8
Last Saturday our Fe8's travelled again to Killeagh to take part in the final hurling blitz of the season, at the end of which the boys were presented with medals from Seamus Harnedy Cork Senior hurler. On yet another glorious sun drenched Saturday morning, Midleton fielding three teams displayed excellent skill and passion for the game. It was a great way to round off a fantastic summer of hurling and football, with blitzes almost every two weeks. Well done to all the players, the organisers, the host clubs and the parents and families who the travelled with and support the boys throughout the season. Following a short break training will resume on the Wednesday the 5th November in the Midleton College all weather pitch from 6pm to 7 pm. It is very important that the boys practice at home to keep up their skills, for an indication of what level / skills boys should be performing at please see player pathway on the downloads section of the website.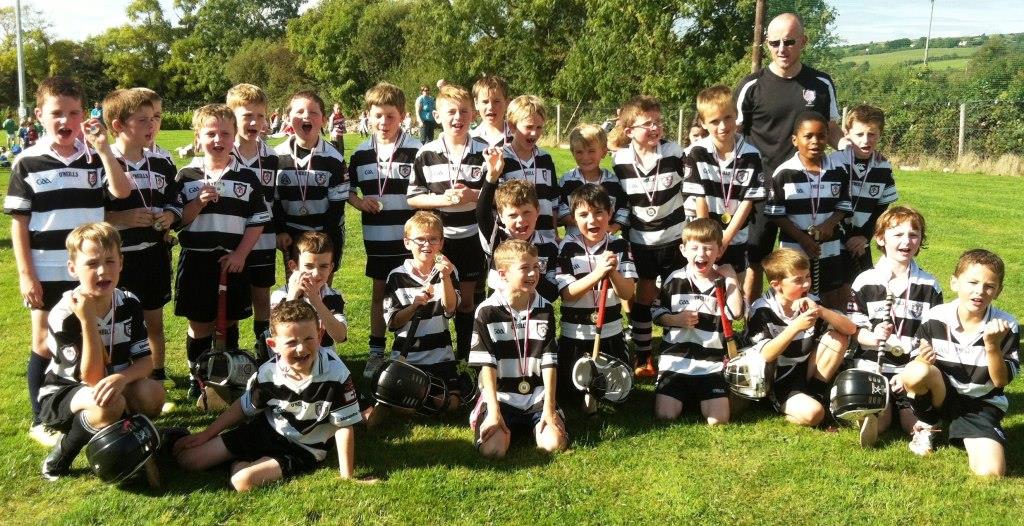 Fe14
Our Fe 14 Footballers travelled away to Sam Maguires in Dunmanway earlier today in their last game of the League. We were short a number of players yet our lads showed great character in coming away with a share of the spoils on a scoreline of Midleton 3-9: Sam Maguires 4-6. At half time Sam Magiures lead by 1-6 to 2-2. We dominated the second half and lead by 3 points with time nearly up. In a final attack the Dunmanway side poached an unlikely goal just on the final whistle to earn a draw. This was a game that we should have won, yet we qualify for a League Semi Final. We won't know the pairings for the Semis until all today's results are in. Well done to all the lads who showed all the character & commitment that we now come to expect from this Team.
Fe15
The footballers were defeated away to Mallow in the league recently, they now prepare for their Hurling Championship game v Ballincollig next Saturday.
Juvenile Training
The training and coffee mornings are back on Saturday mornings at the Main Pitch at the normal times for each group. FE13,12 and 11's from 09.45 to 11, FE9,8 and 7's from 11 to 12 and FE10 and 6's from 12 to 1.
Please check website our Club website www.midletongaa.com for each TEAM COACH and contact number. New players are always welcome.