Sean Keohane Memorial Poc Fada
27 December, 2013
Sean Keohane Memorial Poc Fada
On St Stephens morning last a huge crowd tuned out for our annual Long Puck competition which is now in memory of the late great Sean Keohane.
The buses both full to the brim left the GAA Club at 9.30am and travelled to Lisgoold, the Juveniles along with their coaches and parents began at the usaul location and the Adults started from the village. The conditions were tough with a number of icy patches on the road and the temperatures were close to zero but these didnt deter the hardy souls who had waited all year long to challenge themselves in this fun event.
This year due to Health and Safety guidelines the club had requested that as many participants as possible wear Visibility vests and thanks to all those who done so and particularly to John Fenton who over saw this. After almost two hours of ball striking and covering the 6km route two teams were deadlocked on 69 shots each when they reached the finish line close to the East Cork Oil depot. Everyone travelled back to the club for the much anticipated "puck off" between the team of Padraig O' Shea, Christopher Dunlea and Aidan Ryan against the team of Oisin Cotter (newly engaged congrats from us all), Pat Fox and Cormac Beausang. After six wonderful strikes (its Xmas and I'm going to be kind to Oisin & Foxy!) it was the huge strike from Aidan Ryan across the main pitch which saw his team take the honours.
Everyone enjoyed the soup and roll afterwards before the presentation of prizes took place. Juvenile Chairman Cormac Quirke thanked all the participants, helpers and the Keohane family for attending this event in honour of the late Sean. Liam Ryan Chairman and Padraig O ' Shea of the winning team also done so. Christopher Dunlea captain of the winning team accepted the Memorial Plaque on behalf of his teamates.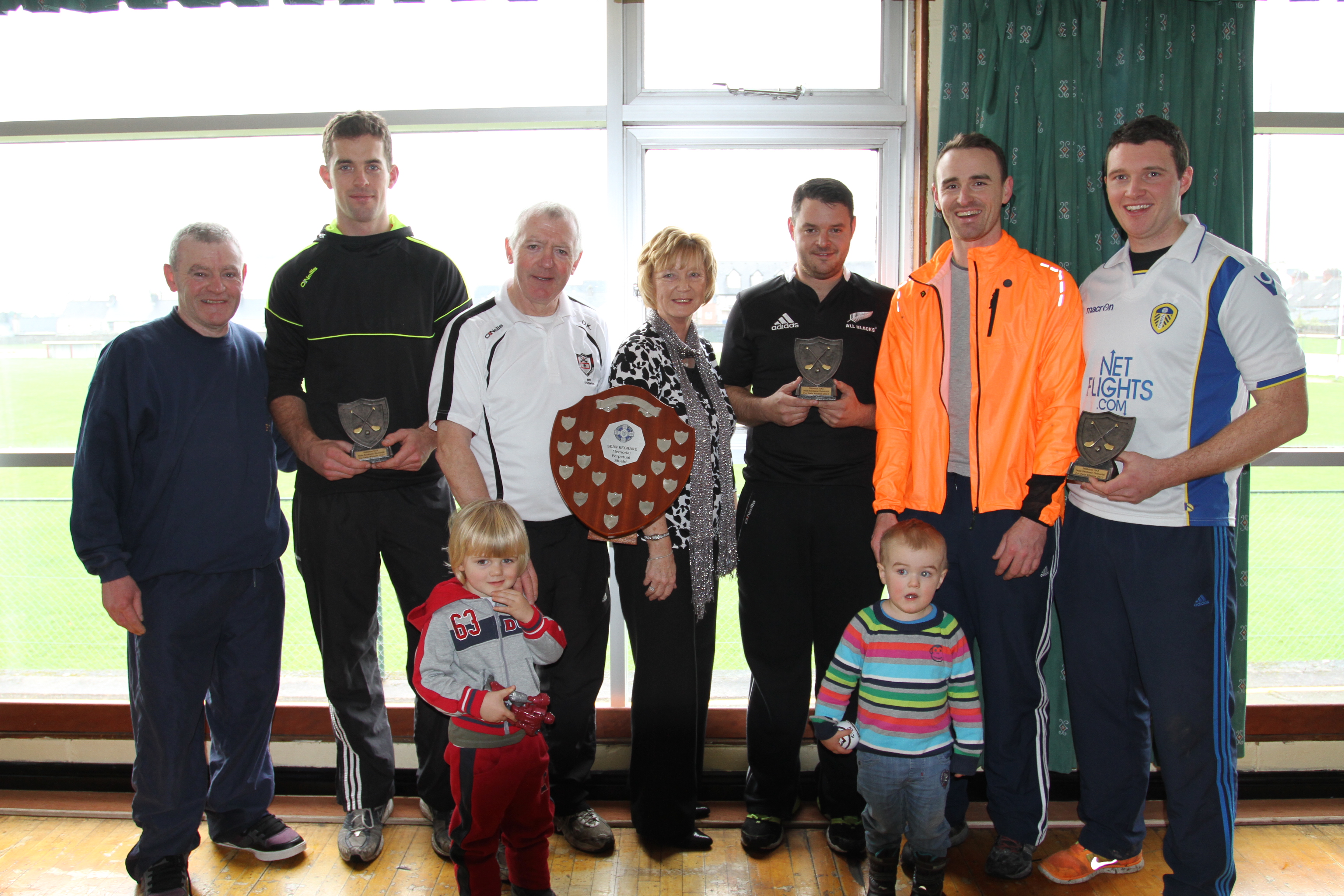 At the Presentation were L to R, Ciaren Keohane, Aidan Ryan, Donal Keohane, Mary Keohane, Christopher Dunlea, Micheal Keohane, Padraig O ' Shea and younger members of the Keohane family.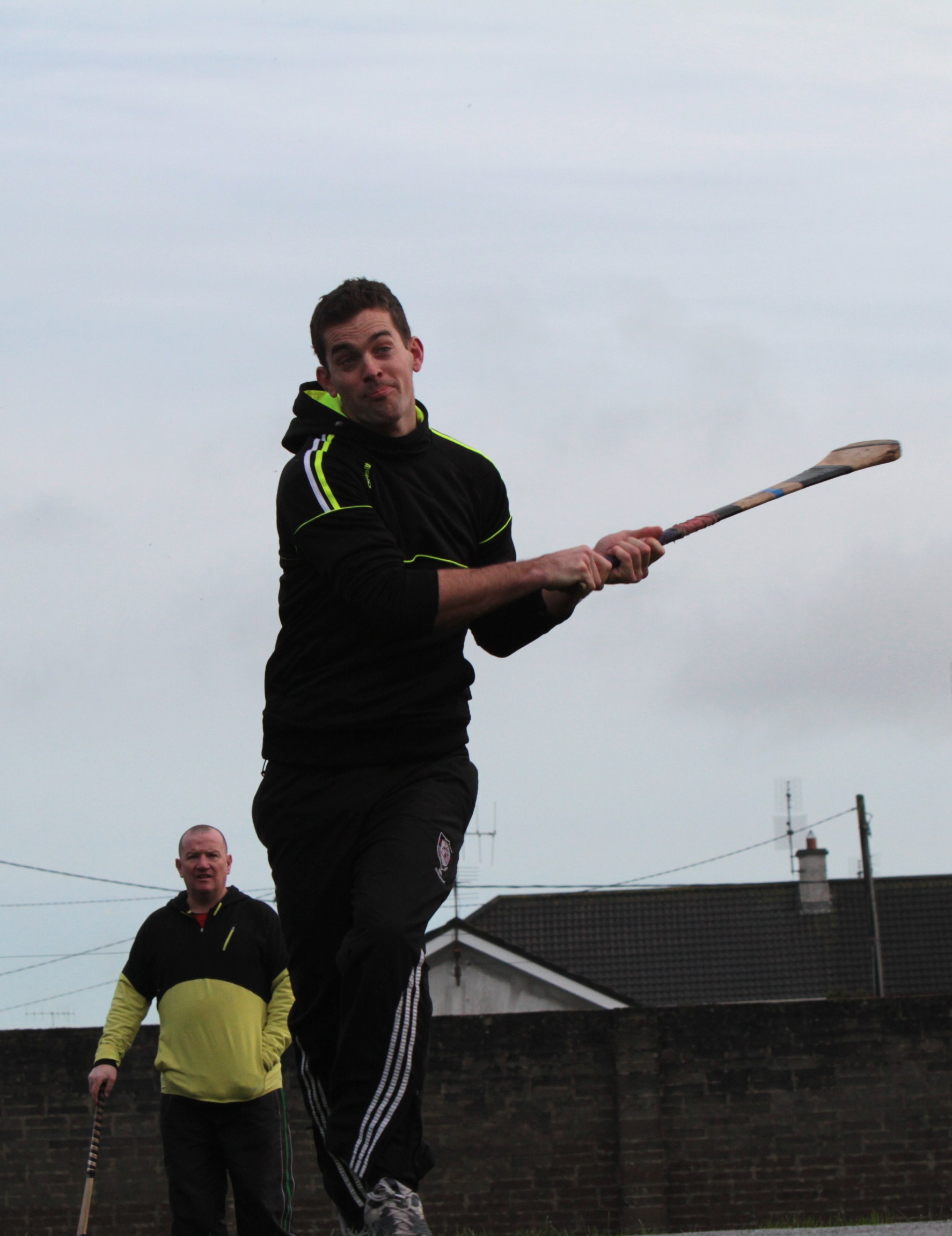 Aidan Ryan strikes the magnificent winning shot across the main pitch watched in envy by Michael "Bok" Walsh as his hopes for a 3 in a row dissappear !!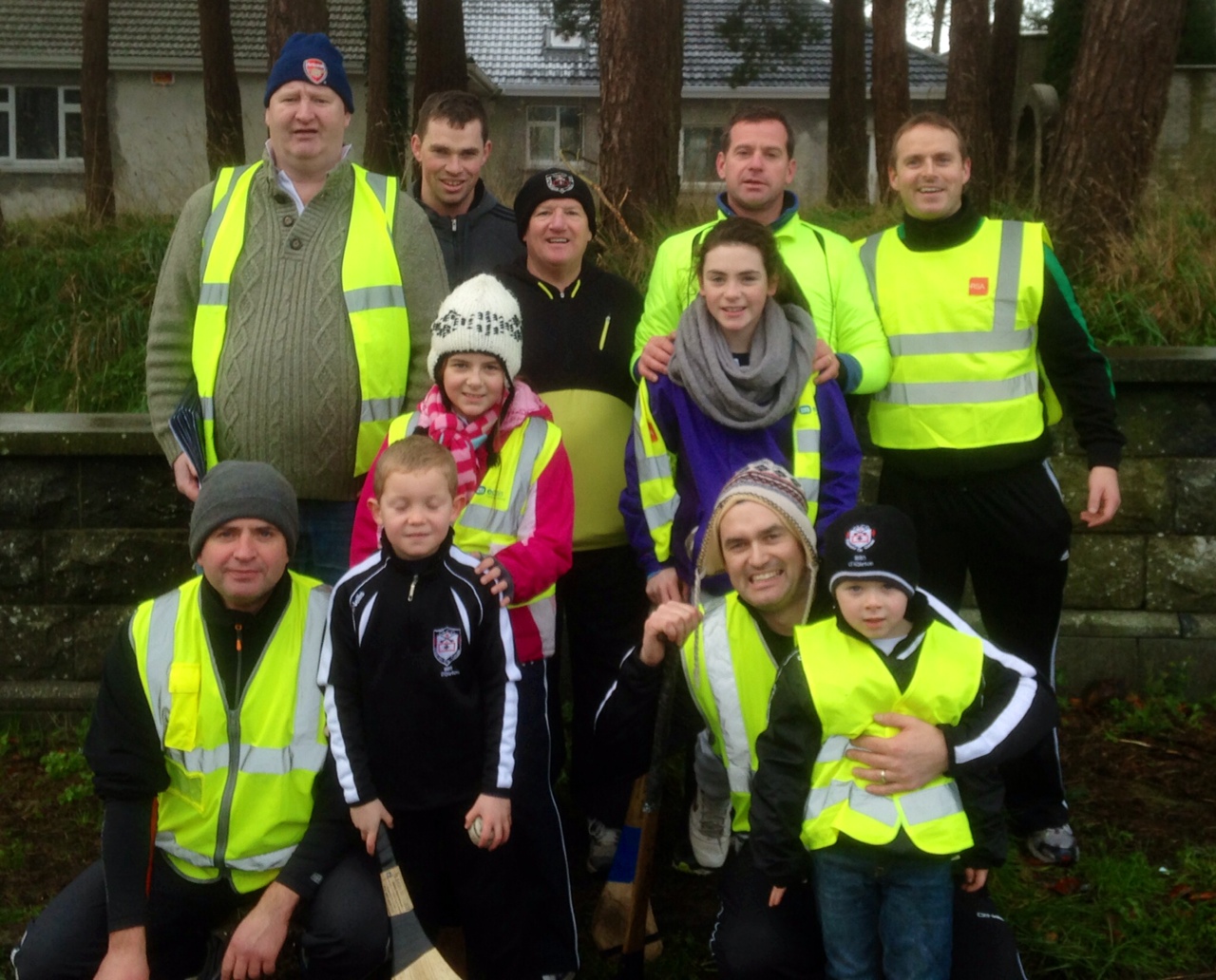 Steward Kevin Hennessey pictured with team members and young supporters at the finish line of the Long Puck.