Midleton GAA Club News
14 December, 2013
Midleton Hurling & Football Club News
Hurling & Football AGM
The Annual General Meeting of the Adult Hurling & Football Club will take place tomorrow Sunday 15th December @ 2.30pm in the GAA Club, all members are welcome to attend.
Club Calendar
To honour the fantastic year the Club have had a Limited edition of a Club Calendar has been produced with a cross section of pictures taken throughout the year. These are ideal Xmas presents and are now on sale at 10e each and can be purchased from the Club Shop/Bar, Pat Walsh Paints, O' Farrell Butchers, Mary Quinn and Coleman Quirke.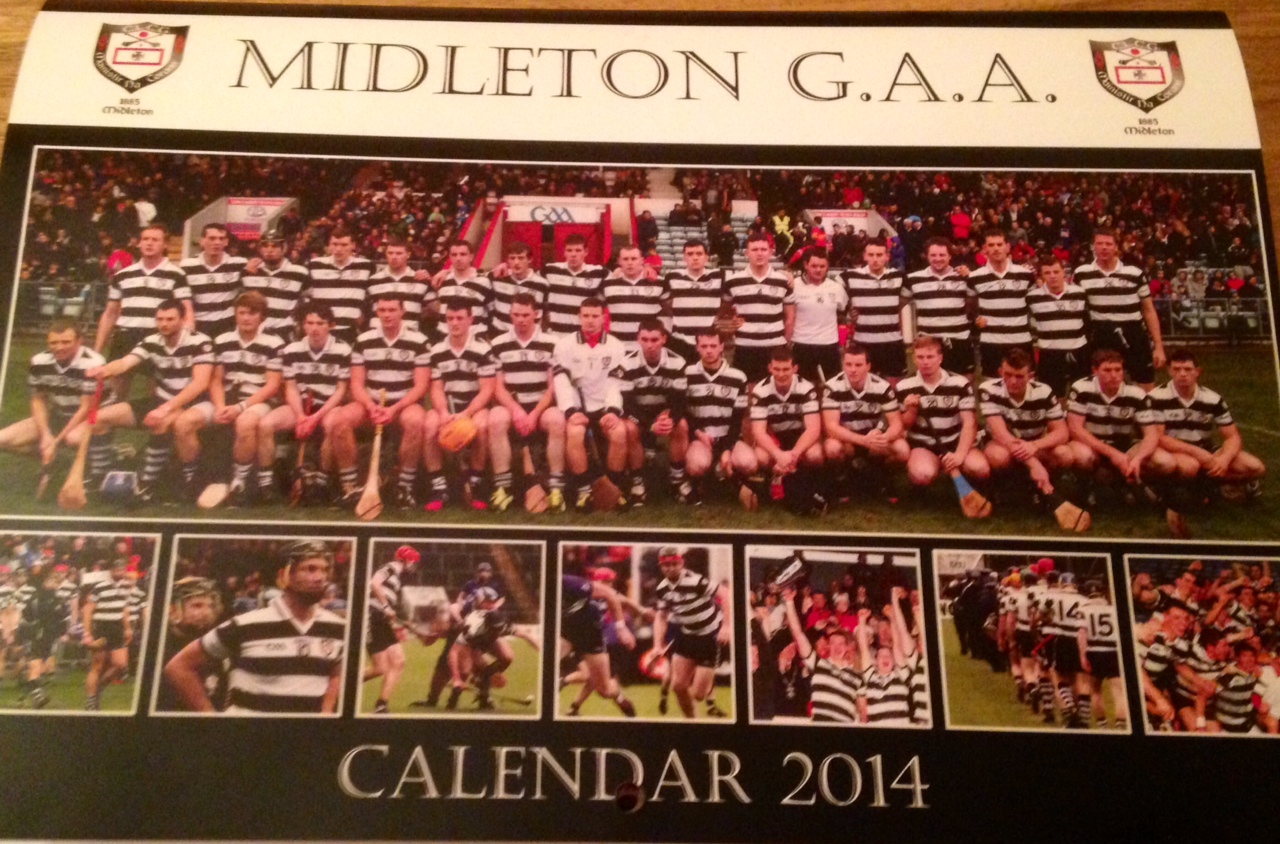 New Rules for Football and Black Card Offences
There are Five black card offences based on each of the new Cynical Behaviour Fouls see below for illustrations.