3 in a row Fe21 East Cork Hurling Champions
23 October, 2013
Club Merchandise
After a wait of 19 years our Seniors Hurlers are back in the County Hurling Final which will take place on Sunday 3rd November v Sarsfields in Pairc Ui Chaoimh.
In support of the players and management we are hoping that all members, supporters and local business will get behind the lads by decorating themselves, homes and work place in Black & White.
To purchase Buntings, Flags, Hats etc. contact Mary Quinn @ 086/3827737 and to purchase Leisure wear such as Jerseys, Hoody's, Polo tops, etc contact either Mary or Michael Crotty @ 086/2532468. These will have be ordered by Thursday 24th at the latest to ensure you will have them before the final. Below are a selection of the items which are available.
The Club Shop will open this weekend on Saturday morning from 11am to 12 and on Sunday afternoon from 2 - 5pm.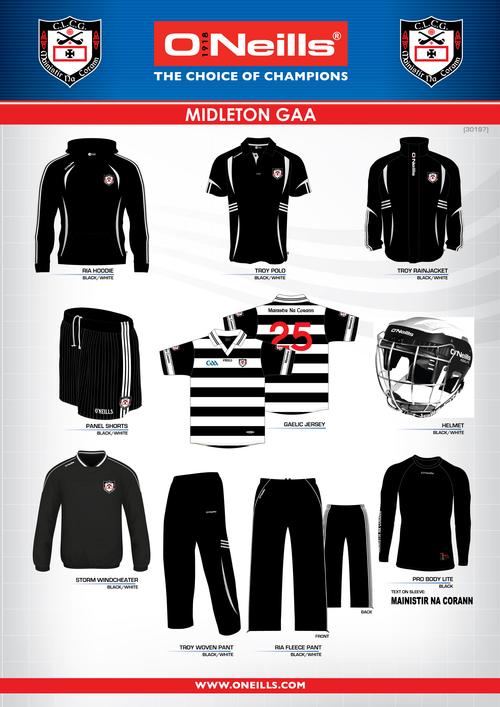 Support your Club with Chill Insurance - Club Code Chill 131
As part of Chills continued support of GAA in Cork, Chill Insurance have launched a Club Affinity Scheme to help the people of Cork raise funds for their local GAA clubs. When a club member takes out car or home insurance with Chill and quotes our Club Code Chill 131, we will give their club €10.
So, what are you waiting for? Grab yourself a great deal on your home or motor insurance today and support your local club at the same time!
Affinity Scheme FAQs
How does the Club Affinity Scheme work?
The Club Affinity Scheme was established as a way to help you support your local GAA Club. Simply take out a home or motor policy online at Chill.ie, enter our Club Code Chill 131 and your local club will receive €10 from us.
Is there a cap on the amount of money we can raise?
Nope. We'll give your club €10 each time a club member takes out a home or motor policy with Chill Insurance and quotes your Club Code.
How do I raise money for my club?
It's really straightforward. Simply head over to the Chill Insurance website, do a full home or motor quote and enter the Club Code in the promotional code box. You can then buy the policy online or we will give you a call to discuss the quote. If you then choose to buy a policy, we'll make sure your club gets the money.
How do I get a quote?
There are three simple ways for you to get a quote:
1) Visit the Chill Insurance website Chill.ie and do a full quote online.
2) On some GAA club websites you'll find the Chill quote engine where you can also do a full quote.
3) Alternatively, you can choose to fill out a quote form which can be found at your local club.
What if the insurance policy is cancelled?
In order for your club to receive their money, the insurance policy must remain in place and not be cancelled. Polices that are cancelled with not earn their club any money.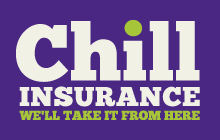 Club Maintenance
The Club executive would like to apologise to our members and supporters for any inconvenience caused by the current necessary works which are being carried out over a number of weeks. Please take caution in all area's of the Club particularly at the side access to the Gym where some groundwork is taking place and the Ball Alley which is temporarily without power. The Lounge area has had new Air Conditioning units fitted, new lighting and the installation of a wide screen TV. Further updates later.
Tops of the Town Gathering
On Sunday night next 27th October the "Biggest" Gathering of the year will take place at the Midleton GAA Pavilion when all the past winners and contestants of the famous and very successful Tops of the Town singing contest will gather for one special night.
Each singer will be representing a charity of their choice and will sing one song each, music will be by Pat Clohessy, doors will open @ 8.30pm. Tickets costing only €7 are available from the Club bar and on the door on the night.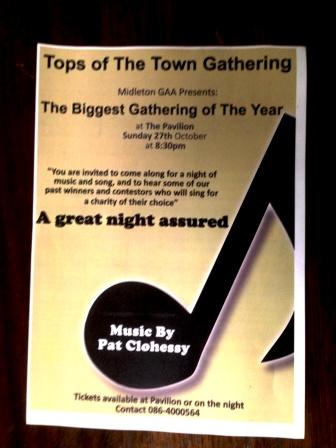 COACHING AND GAMES ACTIVITIES THIS WEEK 20th OCTOBER 2013
A summary of the main activities being worked on this week are as follows :
The main focus again this week is on Coach Education and Regional Squads.
Fresh from the excellent workshop with Jason Ryan in Mallow on Friday night last, attention now turns to hurling this week with Damien Coleman in Sars GAA Complex on Friday night the 25th October.
Damien is the Hurling Development Officer for Connacht. Having worked as a full time coach for the last 8 years, Damien brings a huge wealth of experience and knowledge on skill and player development to his work. Damien has represented Galway at various levels and is also a qualified GAA Tutor. At this workshop Damien will work on bringing all the various elements of training together in the areas of physical fitness, team play, technical development and tactics to help club coaches achieve greater output from their coaching sessions.
Kieran McKeever has had to withdraw from planned workshops in Mallow and Clonakilty on the 1st and 2nd November but on the 4th November, Paudie Butler will be in Castlemartyr for a wall ball session and Liam Sheedy will be in Mallow on the 9th November. Getting back to football, on the 15th November John Morrission will be in Nemo Rangers. To register for these workshops, it is vital to text Sean Crowley in advance to ensure your place on the night. Sean can be text on 0860548533.
For further details on coach education please see www.gaa.cork.ie or www.rebelog.ie.
Sean Crowley GDA will be taking bookings for all foundation courses from clubs and if your club wishes to book in a course, then please contact sean.crowley.gda.cork@gaa.ie to arrange dates and times etc.
This Monday sees the start of the after schools coaching programme for 5th class boys in Cork City. The initiative is being run by GDA Paudie O Brien and will be the first of 3 sessions in football for boys on the North side of the city. The South side will run on alternative Mondays so that all schools will get a chance to send players to a local venue. A hurling equivalent is planned for after Christmas.
Martin Coleman will visit Blarney primary schools on Thursday, Sean Crowley will be in Youghal on Tuesday to help get a new club school link programme in place.
Paudie O Brien is bringing his club-school link coaches together on Thursday. This meeting will be used to plan activities for the 2014 season.
Tuesday will see Fermoy as the base for the North Region u14 Post Primary Schools hurling blitz coordinated by Noel Crowley.
This will be followed up on Wednesday with a blitz in St Vincents for schools around the city area.
Sean Crowley will continue his coaching programme in Youghal with the U14 school hurling team.
Martin Coleman continues to push on with his coaching activities in Kinsale (Tuesday) and Coachford (Wednesday).
Paudie O Brien will be in Christians on Tuesday in addition to being involved in the blitz on Wednesday in St Vincents.
James MacCarthy will be in Hamilton High School on Friday.There will be an under 9 blitz on Saturday morning in Blackrock also coordinated by Paudie O Brien.
REMINDER :
Clubs wishing to meet Silver targets in the LEE Flag scheme have to organise an Easter or Halloween Camp. If your club did not run an Easter Camp, then you will have to run a Halloween Camp at the mid term break.
For further details please contact your local GDA.