Save some Money & Support your Club
12 September, 2013
Save some money and Support your Club with the Club Affinity Scheme's from Chill and Liberty Insurance
CHILL INSURANCE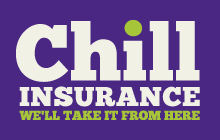 Every Cork GAA club is aware of the affinity scheme Chill Insurance are running. Its simple, if people in the county of Cork are taking out policies with Chill Insurance they can donate €10 from each policy to any Cork GAA club they wish. All they have to do is quote their designated club code when going online atwww.chill.ie or on the phone at 021 601 8600.
Below is a brief explanation of the scheme.
Back in March 2013 we announced that we'd be teaming up with the mighty Cork GAA in a ground-breaking sponsorship deal! As part of our commitment to supporting GAA in Cork we've also launched a Club Affinity Scheme, which gives you the opportunity to raise money for your local club.
Here's how you can begin earning funds for your GAA club in three easy steps:
Visit www.chill.ie and complete a full quote from our website or use the quote engine that is embedded on your club's website.
Enter your club's specially designated code in the promotional code area on the quote engine. We've already sent each club its unique code in the Club Affinity Scheme pack, but our Affinity Executive Kevin Mullins will be able to confirm your number if required.
We'll give €10 to your club every time someone buys a car or home insurance policy from us and enters the club code. It couldn't be easier.
We want your GAA club to earn as much as possible, so the Club Affinity Scheme is open to everyone in your community including club members, family, friends and anyone in the local area. Just think what your club could do with all the extra money?
Every six months we'll send a cheque to each club that has earned money through the scheme and each quarter we'll also send a statement so you can keep an eye on your fundraising efforts. It really couldn't be easier to start earning money for your club.
The Club Affinity Scheme only operates in county Cork at the moment, but keep an eye on our website for news and updates on the scheme rolling out to other counties in the future. If you have any questions about the scheme or if you'd like it to be extended to your county, please drop Kevin Mullins an email on kmullins@chill.ie or give him a call on 086 467 4444 to register your interest.
We know you may have a few questions about the Club Affinity Scheme, so we've put together some FAQ's. If you can't find the answer to your question, get in touch with Kevin Mullins and he'll be delighted to help.
Can you tell me more about the Club Affinity Scheme?
We set-up the Club Affinity Scheme as a way to help you raise money for your GAA Club. All you need to do is take out a home or motor policy with us for 12 months and your local club will receive €10. It's as simple as that.
Is there a limit on how much we can raise?
No. For each policy you buy we'll give €10 to your club. The sky's the limit.
How do I start earning money for my club?
It's really easy. Just grab a full home or motor quote from our website and enter your club's code in the promotional code box. If you don't buy the policy online, we'll then give you a call to discuss the quote. Then if you buy a policy we'll ensure that your club earns the money.
Where do I get my club code from?
Kevin Mullins has sent a Club Affinity Scheme pack to each GAA club committee and board containing its unique club code. To start earning money for your club, you must enter the special code when completing a full quote online.
What happens if the insurance policy is cancelled?
For your club to earn money, the insurance policy must remain in place and not be cancelled. Any polices that are cancelled will not earn any money.
Don't hesitate to contact me on 086 4674444 or at kmullins@chill.ie if you have any questions or if someone would like a quote.
LIBERTY INSURANCE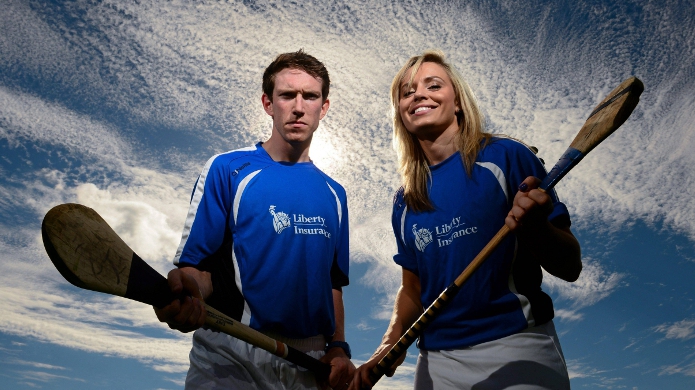 Liberty Insurance, proud partner of GAA Hurling and Camogie,unveiled a new GAA Club Offer, which has the potential to net huge returns for GAA and Camogie clubs.
To be able to give a real financial benefit to your club, just by doing something you have to do anyway if you have a car or a house is fantastic.
There are two simple ways fans can help their local club onwww.libertygaa.ie
Anyone who takes out a new motor or home insurance policy with Liberty Insurance before October 13, 2013 can nominate their local GAA or Camogie club to receive €50 from Liberty Insurance. The more people that take out a policy, the greater the financial return for the club.
In addition, everyone who gets a quote from Liberty Insurance during the same period via www.libertygaa.ie will be in with a chance of winning €10,000 for their local club.
"Liberty Insurance is a committed partner of the GAA and Camogie Associations" said Annette Ní Dhathlaoí, Liberty Insurance, "As we said at the announcement of our partnership back in May, our commitment extends far beyond our sponsorship of the GAA Hurling All Ireland Senior Championship and the Liberty Insurance Camogie Championships."
"We know that clubs are the real heart of the GAA and this offer gives people the opportunity to really get behind their club and generate additional income in a very simple and achievable way."
Details of the scheme were by Milford Camogie Club's Anna Geary and Murroe-Boher man Seamus Hickey, "To be able to give a real financial benefit to your club, just by doing something you have to do anyway if you have a car or a house, is fantastic." said Hickey "Liberty Insurance have made it very easy for people to financially support their club."
To participate, anyone wishing to get a quote just needs to visit www.libertygaa.ie where they will be guided through the quote and club nomination process in very simple steps.
Uachtarán Chumann Lúthchleas Gael Liam Ó Néill and Uachtarán An Cumann Camógaíochta, Aileen Lawlor have both welcomed the initiative by Liberty Insurance and called on GAA and Camogie clubs across the country to maximise its potential to the full in order to make a tangible contribution to their clubs.
The Liberty Insurance GAA Club Offer is up and running until October 13, and to participate, visit www.libertygaa.ie