Midleton Hurling and Football, Ladies Football and Camogie Club News - April 27
27 April, 2023
NEALEY HORGAN STREET LEAGUES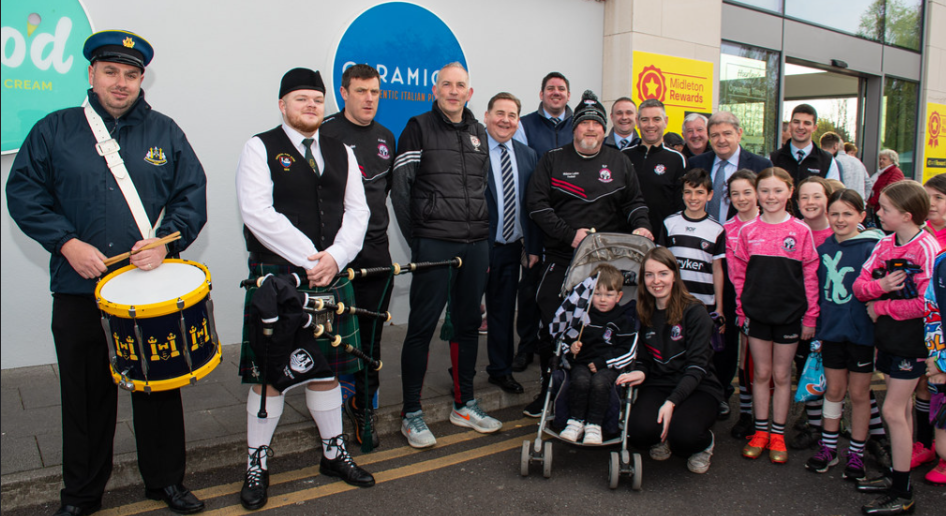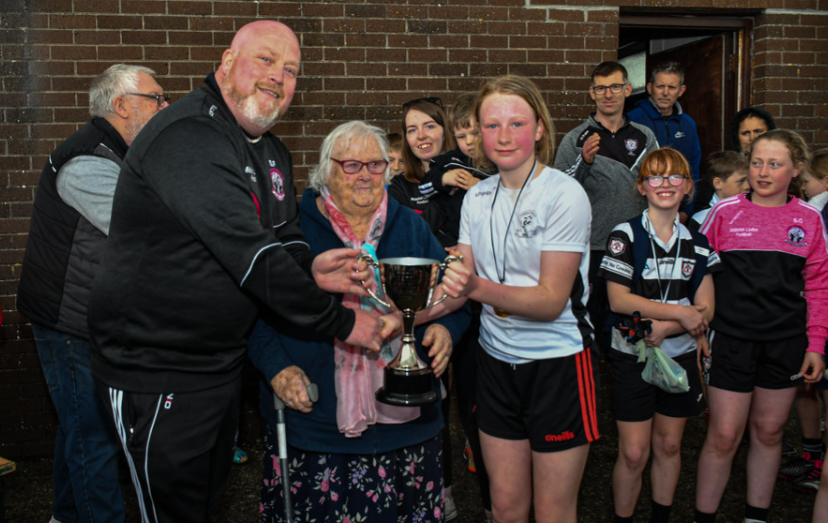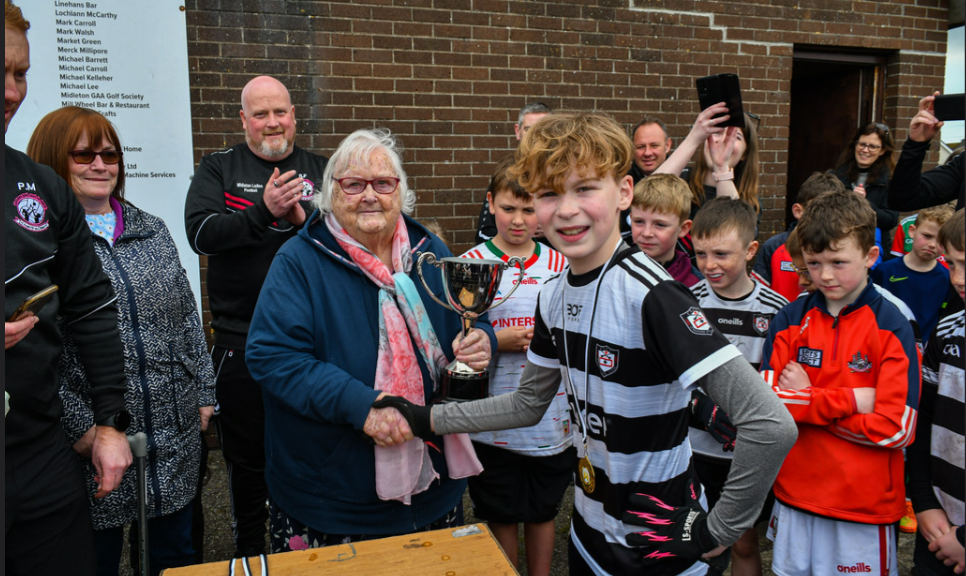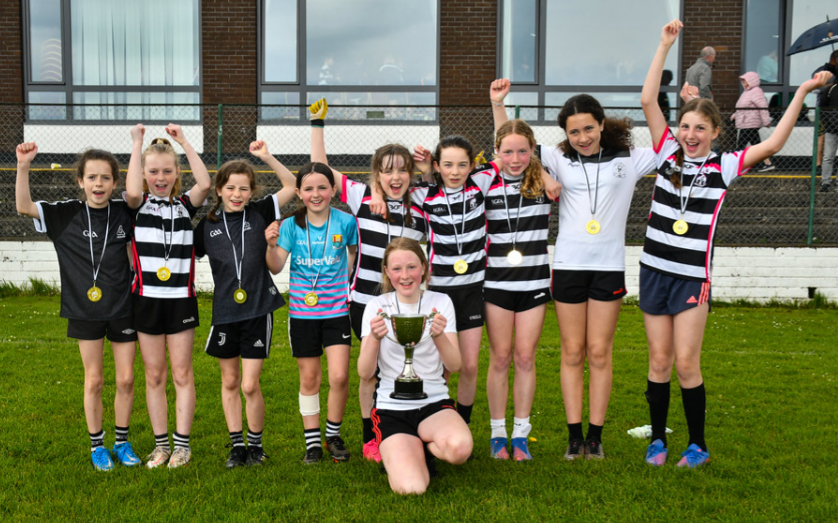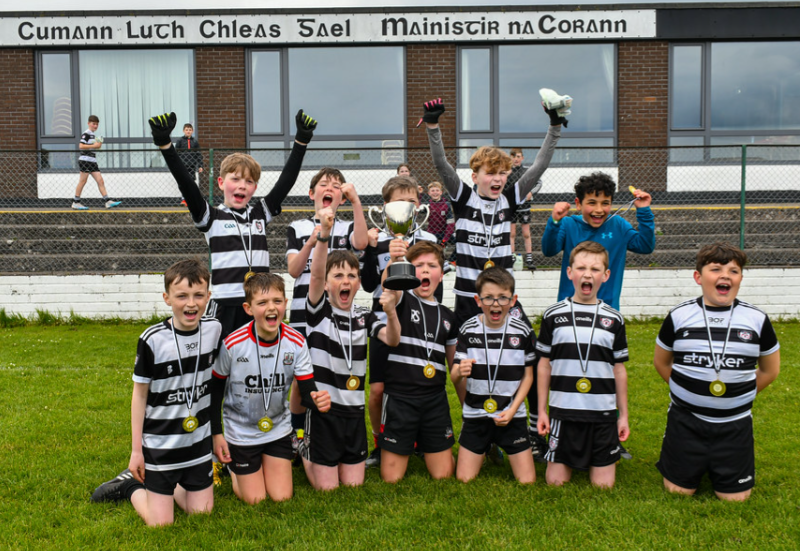 One of our all-time great club people, Nealey Horgan of the Cork Road was remembered in style over the past week or so with in first ever staging of the Nealey Horgan Football Street Leagues with the Fé11 boys and girls taking part over two nights in Park South before the final group games and the final were held, in front of a huge crowd, at Clonmult Memorial Park on Saturday morning.
Nealey was a brilliant GAA man and a fanatical Midleton man and I know he would have been absolutely thrilled with this gesture as were his wife and family members who were there in big numbers on the day of the finals and loved the experience and that Nealey was remembered so fondly.
A huge well done to all who took part and treated us all to some brilliant football....the future for Midleton football is definitely bright.
Of course a massive well done too to the many many organsiers, far too many to mention, but fair play to you all and thanks for your hard work and dedication to making this such a successful event.
A big thank you to Andrew Foley who always goes above and beyond the call of duty in terms of his photography. Above is a few but the full collection can be viewed at the link below.
http://www.flickr.com/photos/140256824@N08/albums/72177720307712554
RED FM COUNTY SENIOR HURLING LEAGUE
Our next game is on Tuesday next, May 2, at home to Bride Rovers in Clonmult Memorial Park at 7.30pm.
INTERMEDIATE HURLING LEAGUE
Our next game is on this Friday, April 28, at home to Mayfield in Clonmult Memorial Park at 7.15pm.
JUNIOR A FOOTBALL
MIDLETON 1-7 ERINS OWN 0-11
Our Junior A footballers were back in league action on Saturday night in Park South against the unbeaten Erins Own.
We got off to a flyer with points from Johnny Comer, Cathal Gunning and Aaron Mulcahy from play to give us a 0-3 to 0-0 lead on ten minutes. Two Erins Own frees brought them back into the game before points from Luke Dineen and Johnny Comer gave us a 0-5 to 0-3 half-time lead.
The visitors started very brightly at the start of the second-half and five points in a row but them 0-8 to 0-5 with 15 minutes to play. The Magpies struck back when Johnny Comer finished a lovely team move to the net to tie the game.
Erins Own added two points to retake the lead before Cathal Gunning responded. Erins Own made it a two-point game with time nearly out and then deep into stoppage time Aaron Mulcahy burst through the Erins Own cover but his blistering shot for goal just went over the bar and Erins Own breathed a sigh of relief as they held on for a one point win, but another good performance from our team against a strong Erins Own side.
MIDLETON: Adrian O'Donovan, Adam Faye, Darragh McCarthy, Cian Crowley, Luke Dineen, Sean O'Sullivan, Evan McCarthy, Eoin Moloney, Ross O'Regan, Cathal Gunning, Aaron Mulcahy, Alan Power, Padraig O'Brien, Johnny Comer, Adam Daly.
We are back in action on May 9 away to St. Catherines.
JUNIOR C FOOTBALL
Our Junior C footballers took on Russell Rovers on Friday night at home with the visitors winning on a score of 1-8 to 0-3.
IN THE RED OF CORK
Congratulations to Carthaigh Cronin and the Cork minor players and management on their Munster MHC win over Limerick in Limerick on Tuesday night. This results means that Cork have qualified for the Munster Final on Tuesday, May 9. They will meet the winners of the semi-final clash between Limerick and Clare.
Best of luck to Brion, David, Ciarmhac, Mikey, Ter and all the Cork U-20 players and management as they take on Limerick in Limerick on Friday night. Cork have already qualified for the Munster Final on May 15.
Best of luck to Conor, Tommy, Cormac, Sam and all the Cork senior hurling players and management ahead of their Munster SHC opener against Waterford in Pairc Uí Chaoimh on this coming Sunday at 4pm.
Please note that the club will not be getting any tickets for any of Cork's Munster Senior Hurling Championship games. All tickets must be bought in advance at: http://am.ticketmaster.com/gaa/munstershc. After Sunday's game, they are out again the following Saturday night, May 6 at home to Tipperary.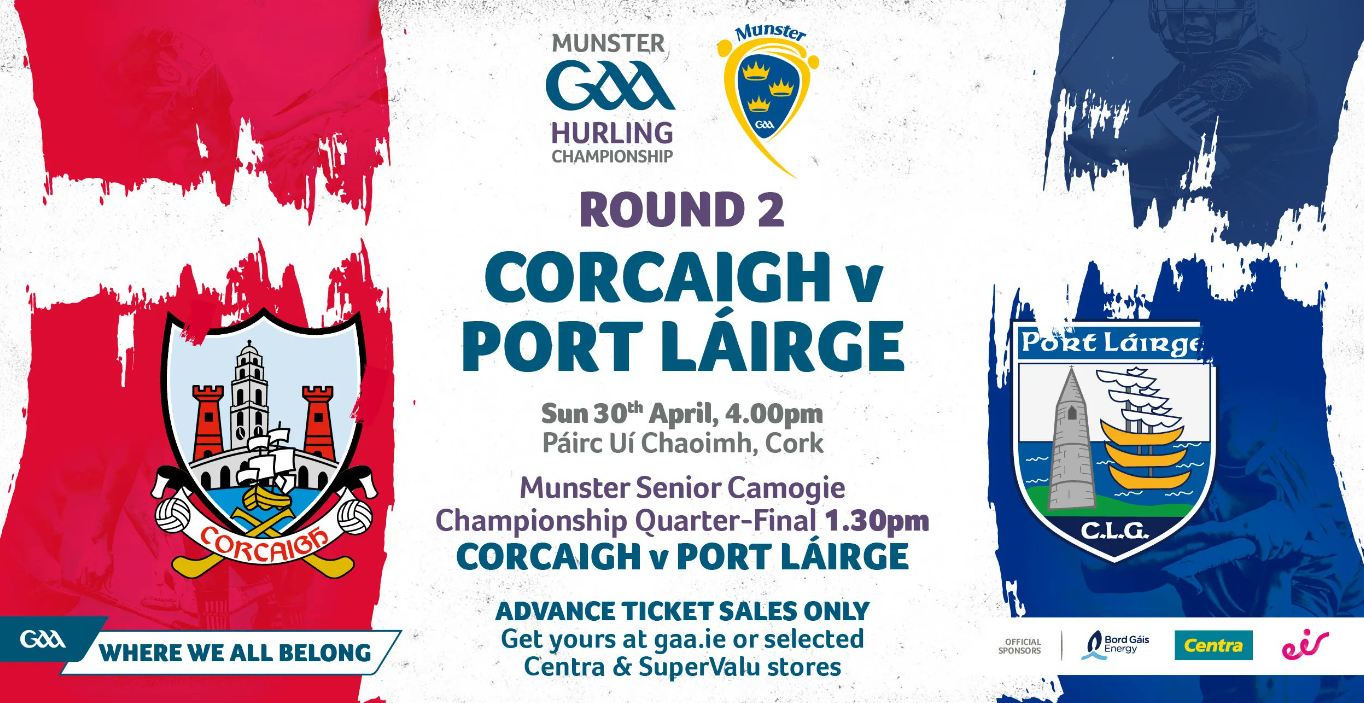 CAMOGIE
UNDER 6S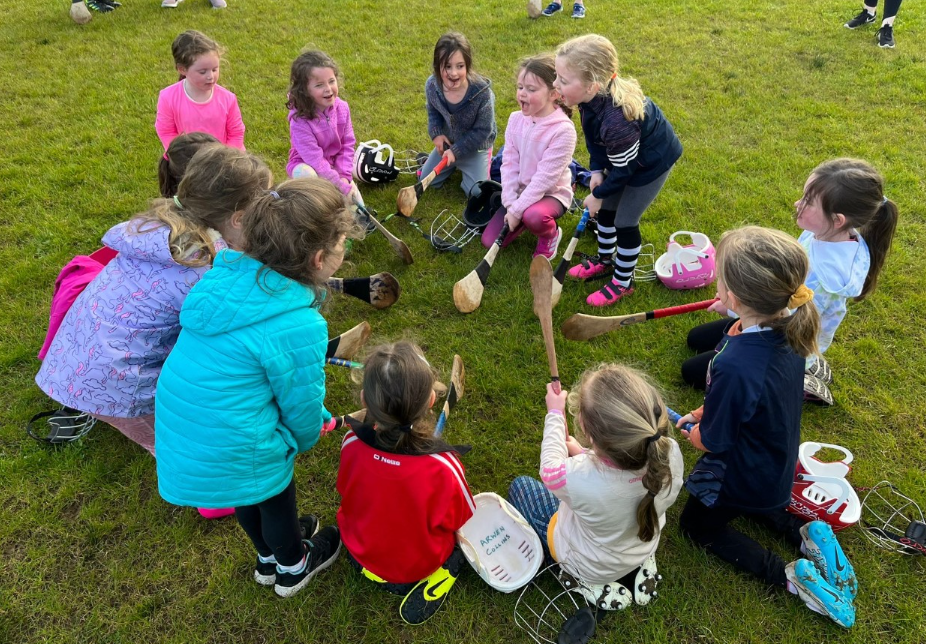 Our Under 6s are really enjoying their camogie training, having great fun and growing a great team spirit. Here they are singing "Up the Magpies" on Friday night in Park South.
UNDER 11S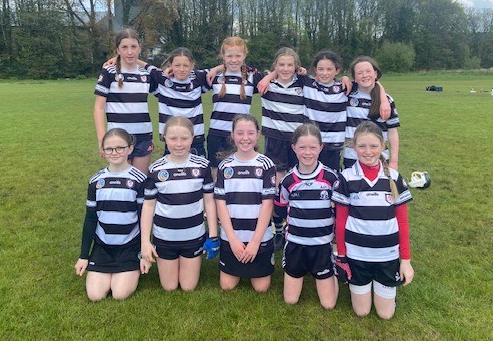 On Sunday morning, April 23, one of our Midleton U-11 teams played Sarsfields In Park South in their first game of Group 1 Round 1 Imokilly Go Games 2023. The girls put on a very impressive performance during both halves and showed great displays of strength, determination and skill. Well done girls!
FÉILE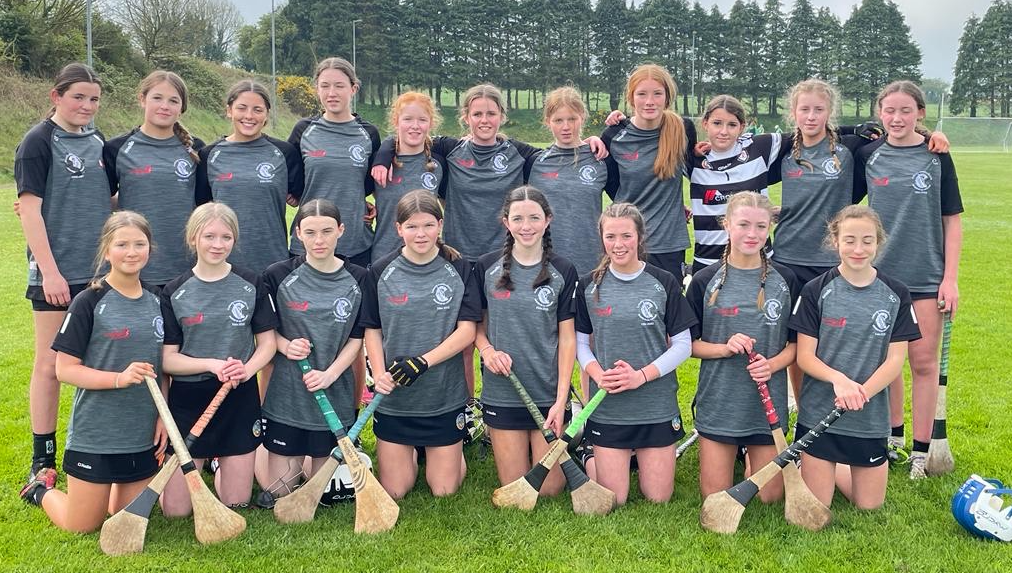 Our Under 15s had an early start on Saturday morning heading to Newtownshandrum for Grade A Féile. We were drawn with Ballinhassig, Sars and our hosts Newtownshandrum. We ended the day with two losses and a draw. Thanks so much to all who travelled to support the players. As always, the coaches couldn't fault the players' attitude and determination, but unfortunately as a group, we weren't quite good enough. A special thanks to Castle Rock Homes for sponsoring nearly 50 sets of gear and bags for both teams and coaches.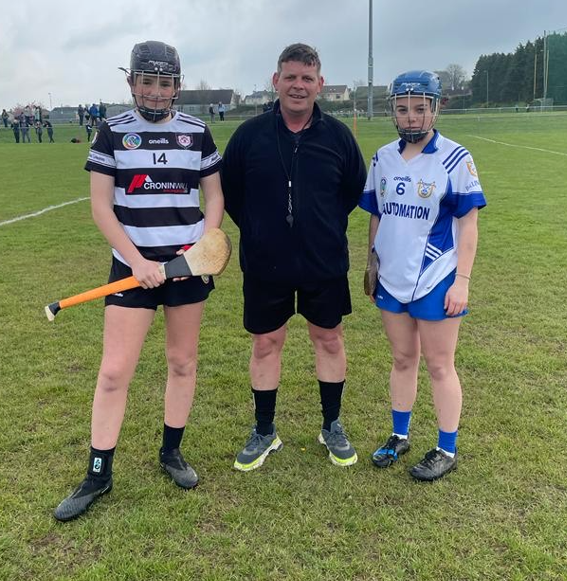 The U-14s travelled to Kilworth on Saturday for Féile. The girls gave a great account of themselves in games against Kilworth and St. Fanahans but just lost out in both games, before finishing with a victory over Douglas. Well done Gabby who captained the girls for the day. The experience will stand to the girls who are all eligible to play in Féile again next year. Thanks to Kilworth for hosting a great day.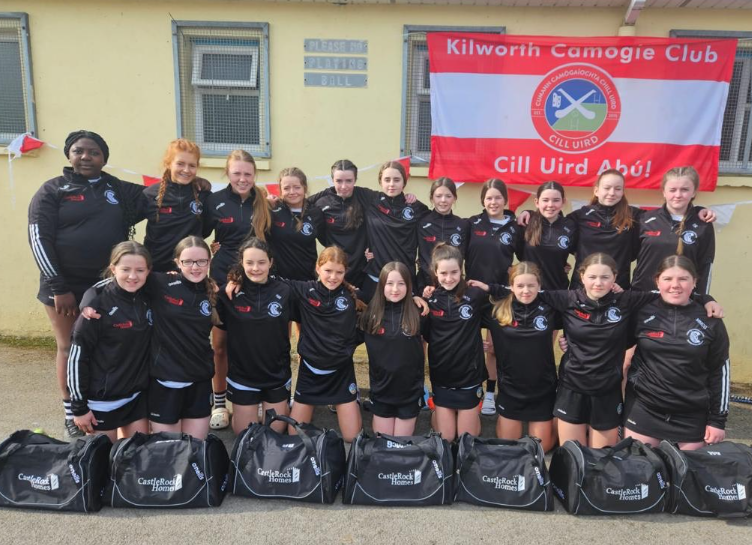 JUNIOR B LEAGUE V BANTEER
MIDLETON 2-14
BANTEER 1-8

We got our second win from two games in the Junior B league versus Banteer. After a very strong first-half performance we led 2-10 to 1-5 at the break. The goals coming from Saoirse Ni Theangana and Rebecca Cassidy. Sadhbh Beausang hit four points from play over the hour and Vivienne Gleeson scored seven points (4f's). All in all, a very good team performance and we are in good shape now to qualify for the knockout stages of the league.

MIDLETON: Jill Connaughton, Ruthi Hennessy, Megan Kelly, Caoimhe Cronin, Aoife Fitzgerald, Laura Goulding, Leah Hogan, Hannah Power, Jodie Keegan O'Connell, Rachel Ryan, Rayanna Power, Jade Fitzgerald, Molly Beausang, Sadhbh Beausang, Lucy Wallis, Vivienne Gleeson Isabelle Nestor, Saoirse Ni Theangana, Muireann Ni Conchubhair, Roisin O'Callaghan, Rebecca Cassidy.

JUNIOR C LEAGUE V DUNGOURNEY
MIDLETON 7-11
DUNGOURNEY 1-0

In a wet and dreary Clonmult Memorial Park our Junior C team ran out very comfortable winners against Dungourney on Saturday night. Midleton dominated from the start and once the scores started to flow it was very much one-way traffic. Overall, another great team performance and with two wins from three games we still have a chance of making the knockout stages. Jade Fitzgerald and Rachel Ryan had two goals each.
Laura Goulding, Rayanna Power and Jodie Keegan O'Connell had a goal each. Aoife Fitzgerald hit three points from 45s. Other points came from Rachel Ryan, Leah Hogan, Sorcha Cronin and Jodie Keegan O'Connell.
MIDLETON: Kate Griffin, Kate Saunderson, Sorcha Cronin Megan Kelly, Caoimhe Cronin, Aoife Fitzgerald, Laura Goulding, Leah Hogan, Jodie Keegan O'Connell, Rachel Ryan, Rayanna Power, Jade Fitzgerald, Muireann Ni Conchubhair, Roisin O'Callaghan, Lilly Kelly,
AOIBHINN MURPHY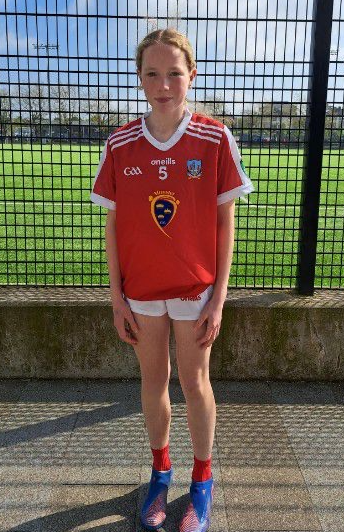 Congratulations to Aoibhinn Murphy who has been selected to play for Cork in the Camogie Primary Game on Sunday in Pairc Uí Chaoimh, during the Cork versus Waterford Munster Hurling Championship. Best of luck Aoibhinn.
Aoibhinn is pupil at Gaelscoil Mhainistir na Corann and they sent this best of luck message ahead of Sunday....
Ba mhaith linn gach rath a ghabháil le Aoibhinn Ní Mhurchú ó Gaelscoil Mhainistir na Corann a bheidh ag imirt le foireann Corcaigh sa Primary Game ag leath am sa cluiche idir Corcaigh agus Port Láirge ar an nDomhnach.Bain taitneamh as an lá Aoibhinn. We would like to wish Aoibhinn Murphy from Gaelscoil Mhainistir na Corann the best of luck representing her school in the primary game which will be played at half time in the game between Cork and Waterford next Sunday.
LADIES FOOTBALL
MINOR LEAGUE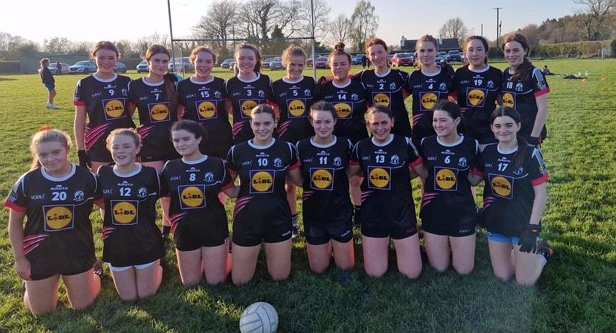 Well done to our Minor Ladies who dug deep to score 1:1 in the last 2 minutes to come away with a great win over Bride Rovers. Final score Midleton 4-.7 Bride Rovers 2-09.
U-16 LEAGUE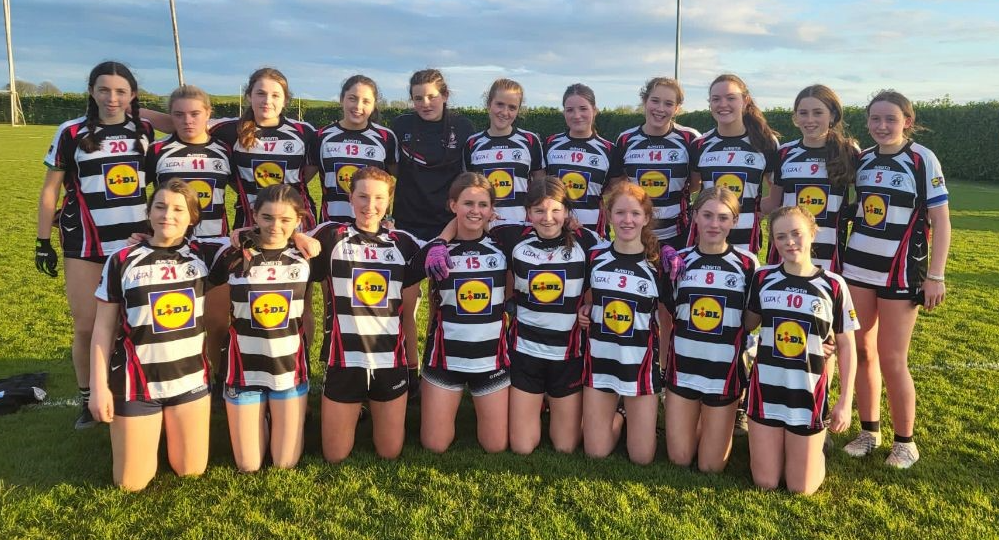 Hard luck to our girls who were defeated in a very tight game on Monday last v Inch Rovers. They could not be faulted as everyone played their part, held their ground and played with determination. This is the first season playing in the 'A' league for a lot of our girls and this experience will stand to them in the coming months and years. They are a really great team and we as coaches are extremely proud of them.
NEALEY HORGAN STREET LEAGUES
Congratulations to all our players, mentors, coordinators and referees on the fantastic occasion which saw the first very street league tournament take place. The last group games and the final took place on Saturday last in Clonmult which was attended by members of Nealey Horgan's family.
Many Thanks to Andrew Foley who attended and took some fantastic photos which can be viewed on the following link:
https://www.flickr.com/gp/140256824@N08/930094tsb3
BANK HOLIDAY TRAINING
A message will be sent to all parents confirming. Training details are as follows:
U8: Off
U10: 6.30-7.30pm in Ballinacurra
U12: Off
U14: Off
U16: Off
Minor: Match
Junior: Off
G4M&O
Once again, we had massive numbers turn up to our Gaelic for Mothers and Others training session. Training takes place at our Park South pitches on Sunday evenings from 6-7pm.
FIXTURES
Sunday 30th U14 league v St Catherines in Park South at 12.30
Sunday 30th Junior 2 league v Donoghmore in Park South at 12.30
Monday, May 1st Minor league v Youghal in Park South at 7pm

JUVENILES
FÉ9S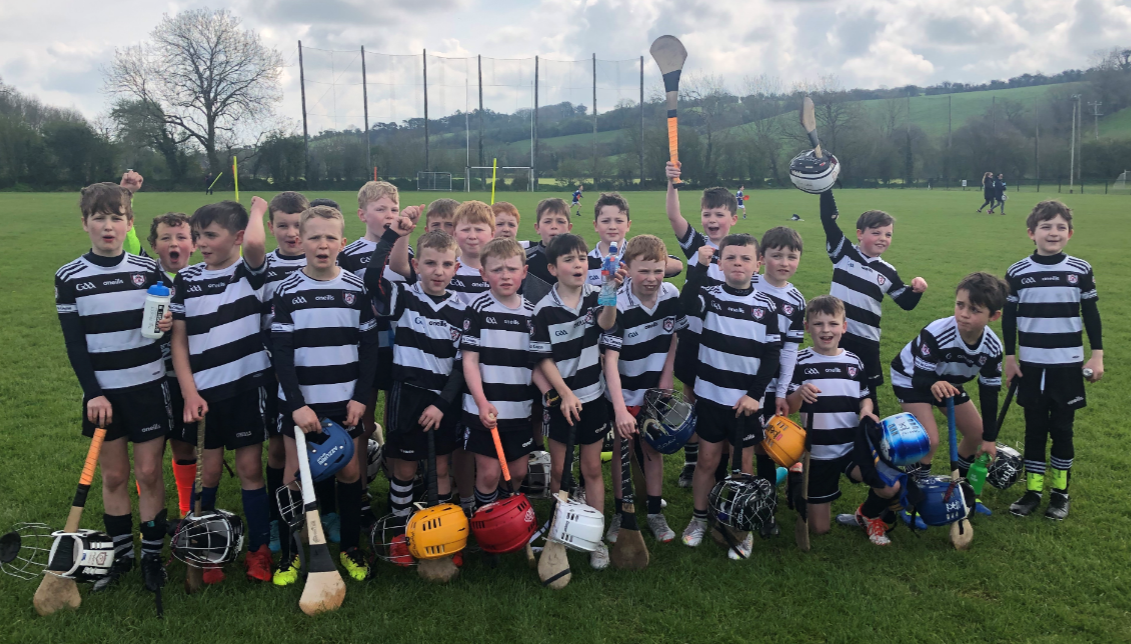 On Saturday morning our young Magpies took to the field in Ballinhassig as we faced the home club and Glen Rovers in hurling. It was an action packed morning, where we fielded three teams. Our Magpies played some very tough and competitive matches.
FÉ13S
GROUP 2 FOOTBALL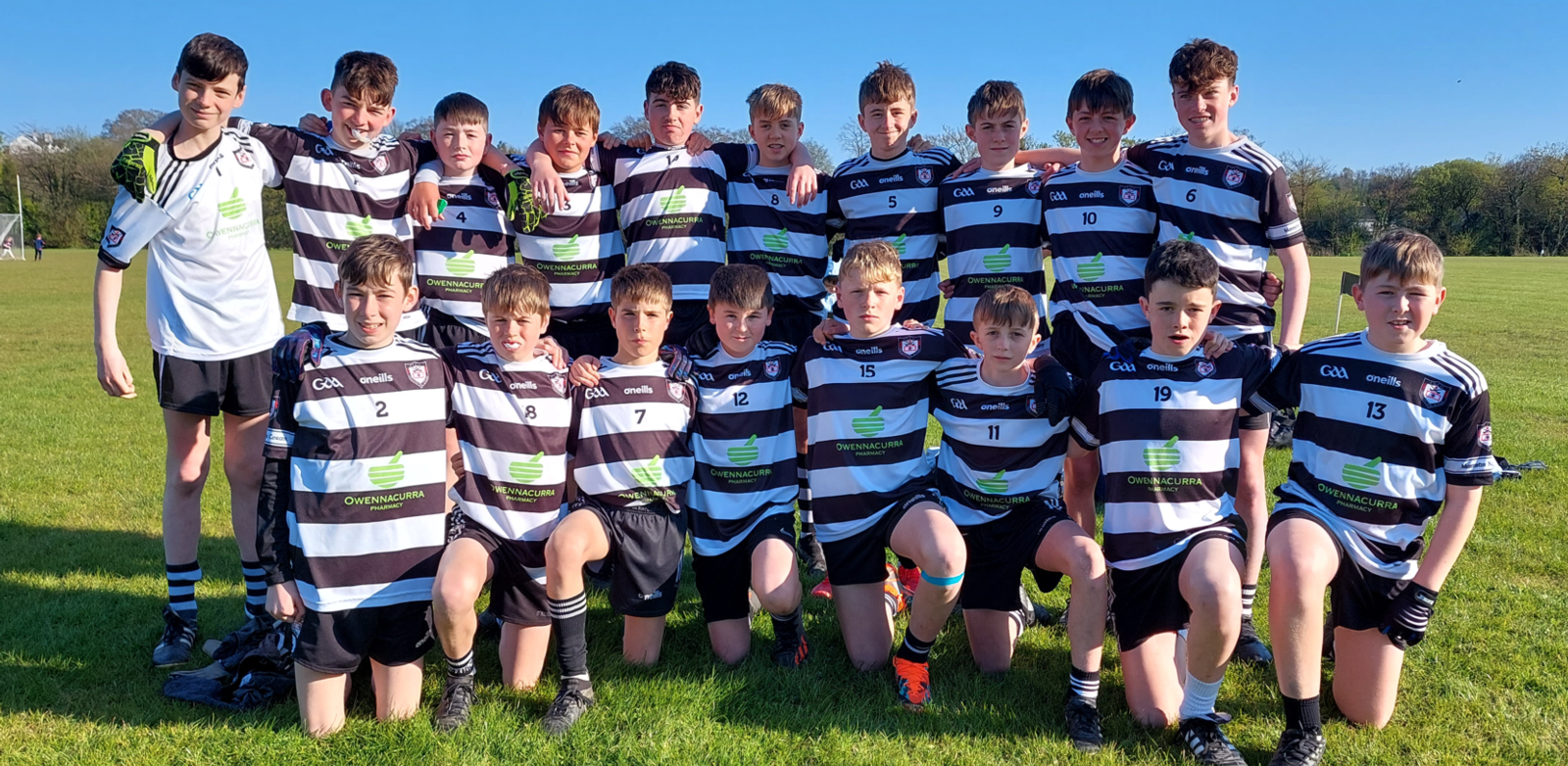 Midleton 2-6 Cobh 3-9
GROUP 4 FOOTBALL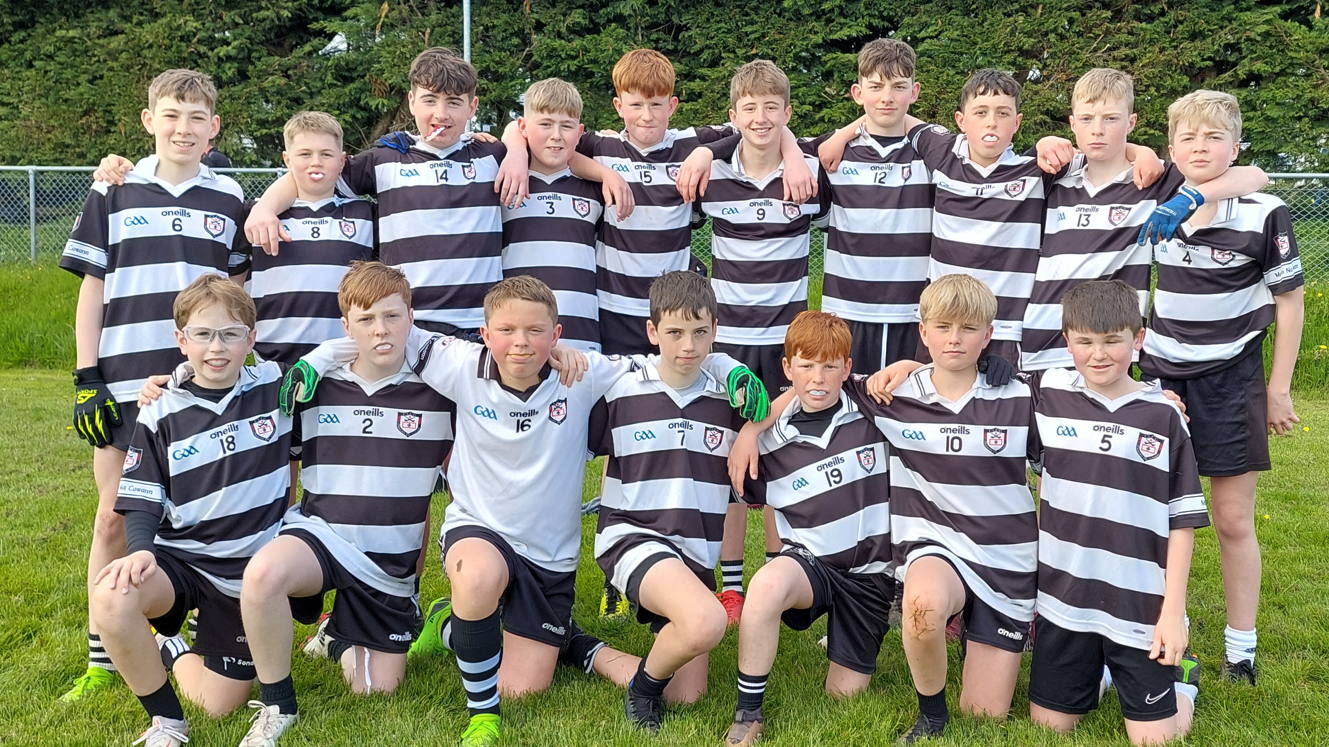 Midleton 0-8 Inniscarra 4-6
FÉ15S
FÉ15 GROUP 4 HURLING LEAGUE V SARSFIELDS
The second match of the Group 4 hurling league was a home match v Sarsfields on Tuesday last in Park South. Unfortunately, this match did not go our way and the visiting team came out on top on a scoreline of Midleton 0-14 Sarsfields 3-20.
MIDLETON: Michael Allegrini, Bradley O'Brien, Fionn Bohan, Adam Spillane, Ruairi O'Riordan, Jason Morley, Patrick Collins, Scott Dunlea, Patrick O'Dowd, Jack Walsh, Sean Gregory (Captain), Darragh Mullins, Alex Horgan, James Carey, Ewan Murphy, Riain McCormack, Josh Quill, Dara Birdthistle.
FÉ15 PREMIER GROUP 3 FOOTBALL LEAGUE V AGHADA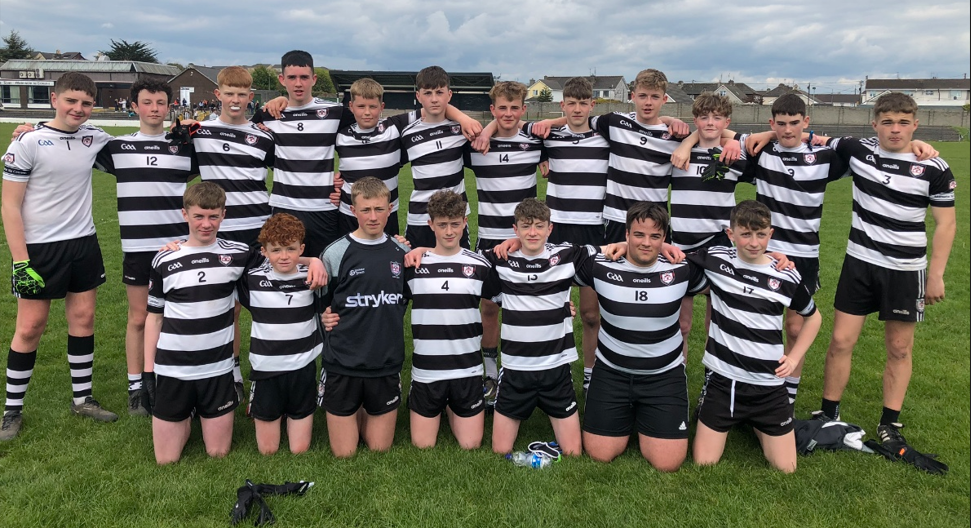 The latest round of the Fé15 Premier Group 3 football league saw the visit of Aghada to Clonmult Memorial Park on Sunday. The first-half was a close contest with scores hard to come by for the lads, despite playing with a slight breeze. However, an impressive finish to the back of the net by Alex Horgan midway through the first-half meant that there were only a couple of scores between the teams at half-time, Midleton 1-2 Aghada 0-7.
Turning to play against the breeze and without a number of players due to injury, the lads really showed what they are about with hard work all over the pitch delivering an impressive second-half display. Goals from Senan Carroll, Michael Allegrini (2) and Darragh Mullins capped off an impressive team performance with the final score Midleton 5-7 Aghada 2-9.
Scorers: Michael Allegrini (2-0), Alex Horgan (1-1), Darragh Mullins (1-1), Senan Carroll (1-1), Ewan Murphy (0-2), Cian Lawton (0-1), Dara Birdthistle (0-1). MIDLETON: Sean Gregory, Dara Cahill, Bradley O'Brien, Jason Morley, Patrick O'Dowd, Shane O'Mahony, Jack Walsh, Senan Carroll, Dara Birdthistle (captain), Darragh Mullins, Max Murphy, Ruairi O'Riordan, Alex Horgan, Cian Lawton, Ewan Murphy, Fionn Bohan, Michael Allegrini, Patrick Collins.
The next match is Fé15 hurling away to Nemo Rangers on Thursday, April 27.
FÉ15 PREMIER 1 HURLING FEILE
Best of luck to the Fé15 lads who are participating in the Fé15 P1 Hurling Féile this Saturday, April 29 in Killeagh. The first match throws in at 10.30am v Killeagh, followed by 11.30am v Sarsfields and finally 12.30pm v Carrigtwohill. All support welcome.
FIXTURES
THURSDAY, APRIL 27
Rebel Og Premier Fe15 Hurling League Group4
Nemo Rangers v Midleton 2 at 6.30pm in Trabeg
Rebel Og Premier Fe13 Hurling League Group1
Midleton v Sarsfields at 7pm in Midleton
WEDNESDAY, MAY 3
Rebel Og Premier Fe16 Hurling League Premier1
Inniscarra v Midleton at 6.30pm in Ballyanly
Rebel Og Premier Fe14 Hurling League C3 Group1
Midleton 2 v Blackrock 2 at 6.30pm in Midleton
MIDLETON GAA MONDAY CLUB
Last Monday we held our fourth Coffee and Chat morning, great numbers in attendance and we are delighted to see some new faces. It was a special day for Ger Fitzgerald as he celebrated his birthday, thanks to Gillian for the cakes which were enjoyed by all! Thanks to Lynda Lawton who dropped in some sports books kindly donated by her dad Gus Murphy (Aghabullogue). Sincere thanks to everyone who helped out on Monday. See you all again on May 29.
LOTTO DRAW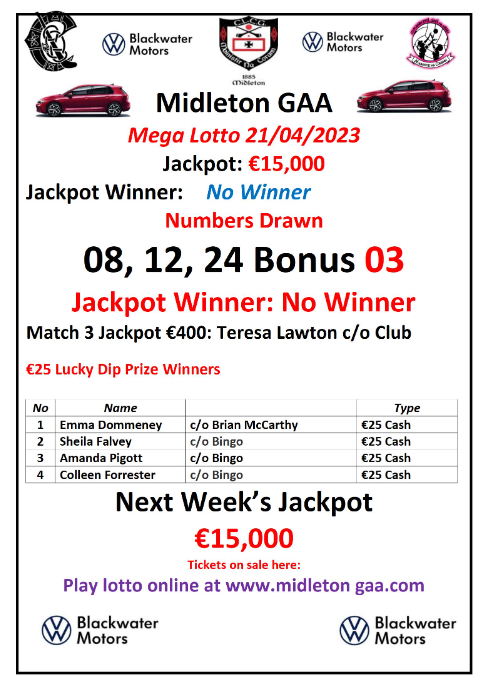 The Jackpot was €15,000 for last Friday night's jackpot and the numbers drawn this week were 8, 12, 24 and the bonus was 3.
The €25 Lucky Dip Prize winners were: Emma Dommeney, Sheila Falvey, Amanda Pigott and Colleen Forrester.
There was no jackpot winner but we did have Match 3 winner in Teresa Lawton who scooped €400. The Jackpot this coming Friday night is €15,000.
Play 24/7 at: http://www.klubfunder.com/Clubs/Midleton%20GAA/lotto
In total Midleton GAA will give out local business vouchers to the value of €3,800 every year as part of our "Shop Local, Buy Local" campaign.
How to play: tickets are on sale at Pat Walsh Paints, Chadwicks, Frank Murphy Butchers, Murphy's Pharmacy, Crowley Butchers, or buy online (see above).
BINGO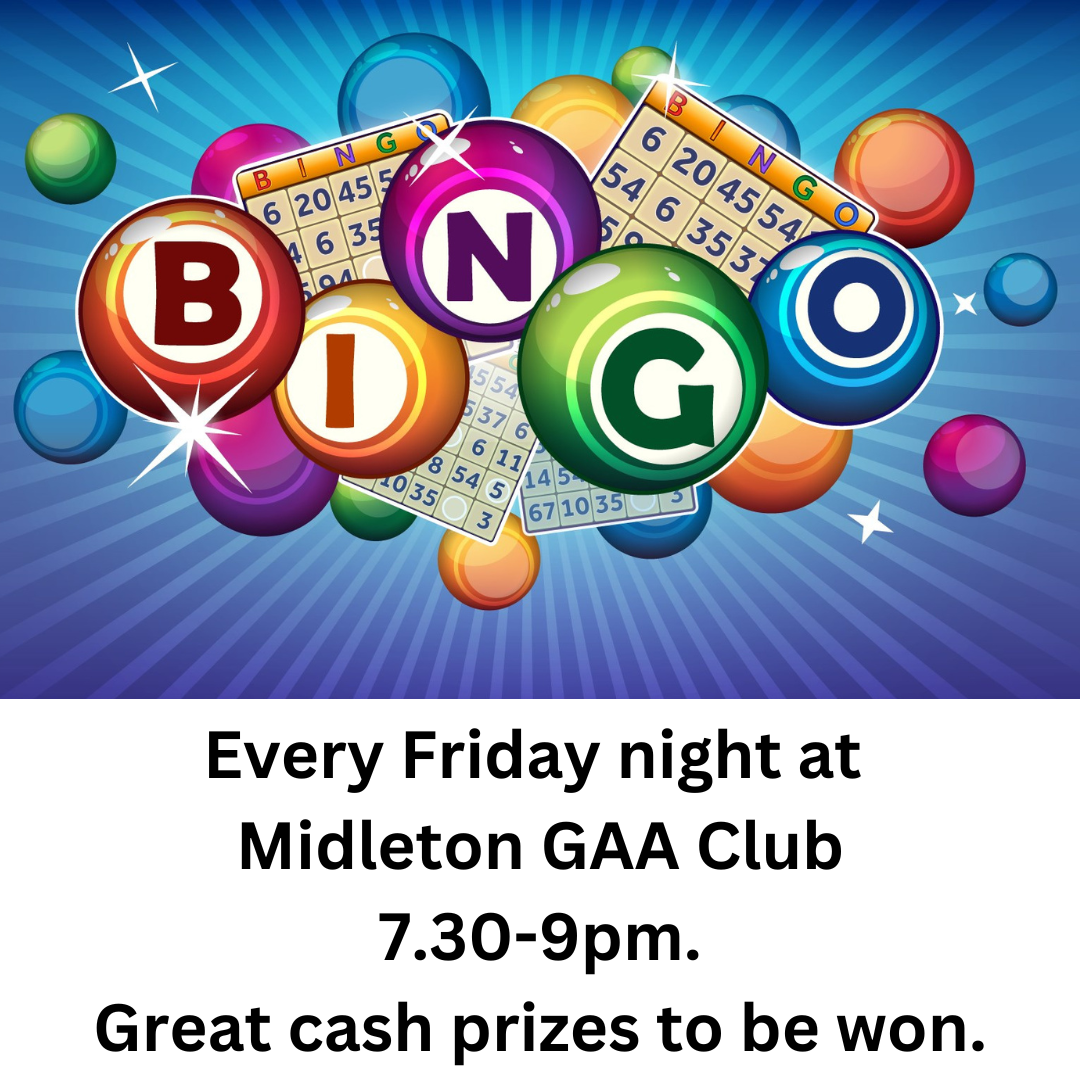 Fancy a good night which also benefits Midleton GAA club...what about bingo on Friday nights?
It kicks off at 7.30pn every Friday night and is over by 9pm. A single book is €6. A double book is €12. We had our biggest crowd since before Covid on Friday night last so thanks to everyone for coming in such big numbers, it is much appreciated. New players are always welcome....
CLUB SHOP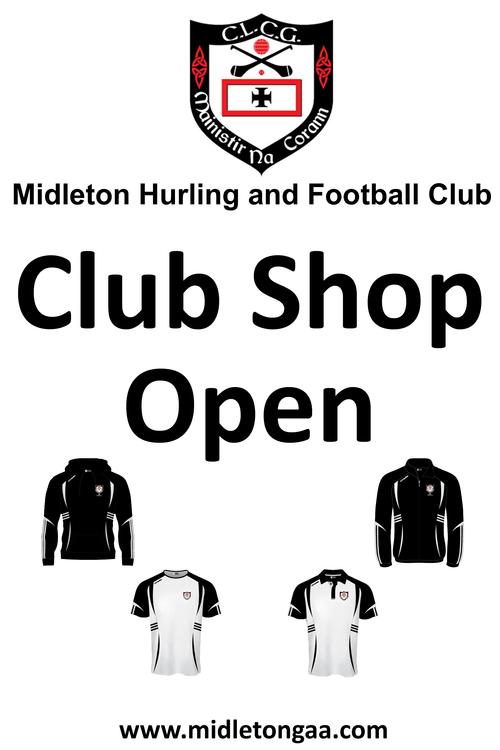 With almost all our hurling, camogie and ladies football teams now back up and running now is the time to stock up on all your gear needs from the coming season.
All you have to do is go to the Klubfunder website (www.klubfunder.com/Clubs/Midleton%20GAA/ShopItems) and you will see the full range of what's available to buy. You can shop away to your heart's content, pay for it online and then collect your purchases at the club shop on Saturday morning between 9.30am and 10.15am. Thank you.
SOCIAL DANCING
Social dancing this Saturday night from 9.15pm to Muriel and Fran. Don't miss out on a great night.
MIDLETON HEALTHY CLUB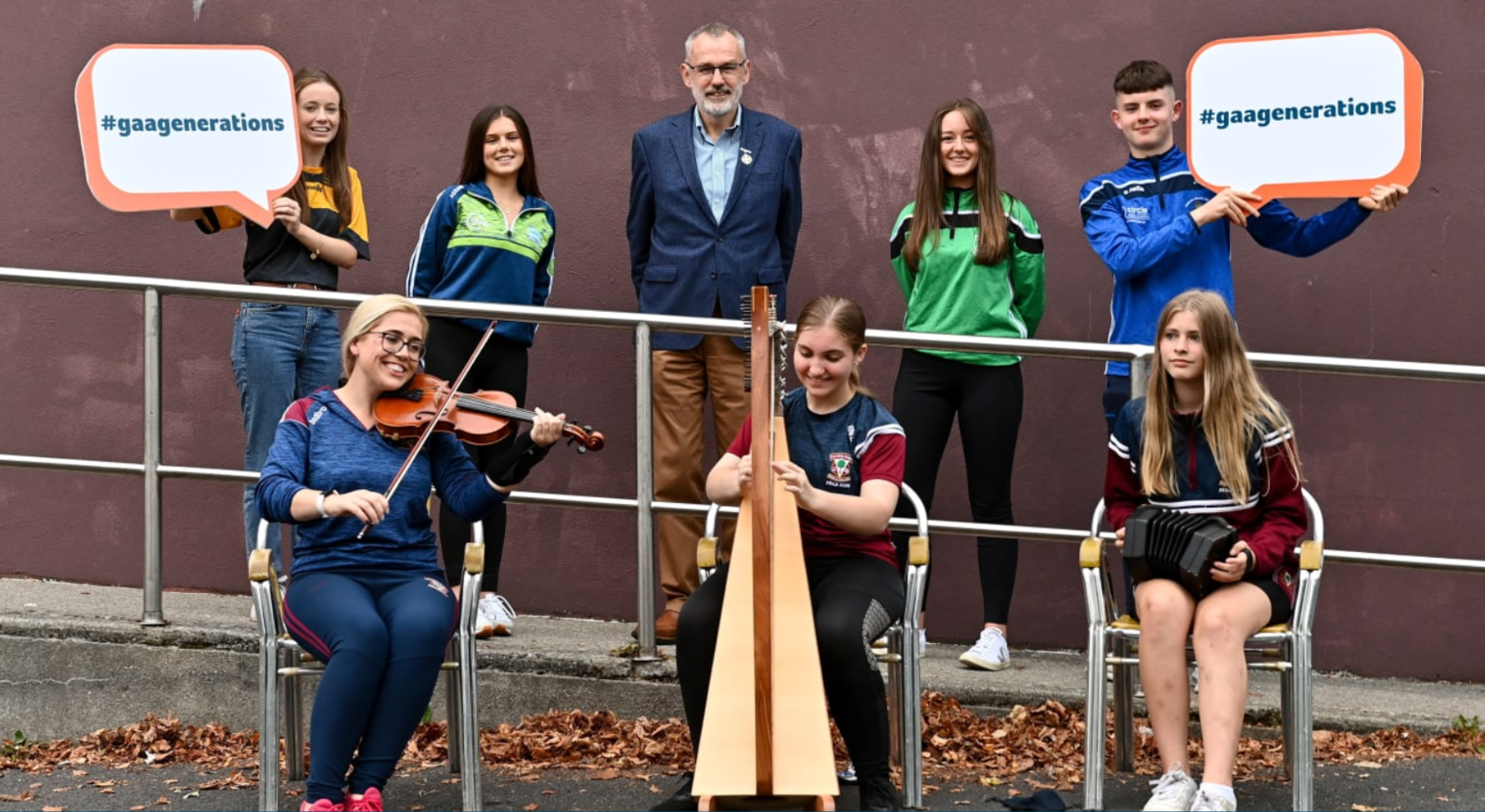 Midleton GAA, LGFA & Camogie clubs are calling on our membership between the ages of 12 to 21 to take part in this new oral history project called GAA Generations.
Rudyard Kipling said "If history were taught in the form of stories, it would never be forgotten".
All information needed is below but if you have any questions please contact Mairéad Beausang 087-2412010.
GAA Generations is a major new oral history project that will be built on conversations between young and old sections of our membership.
We are our stories, and we tell them while standing on the shoulders of those who came before us. Ireland boasts a rich tradition of passing our stories from one generation to the next. To honour that, and to capture a better understanding of what the GAA means to its members, the Association has launched a 'GAA Generations' oral research project.
The idea is simple – we are inviting young GAA, LGFA and Camogie Association members aged 12-21 to record on their mobile phone a conversation with 'One Good Adult' in the 55+ age bracket that they look up to and admire. It could be, for example, a parent/grandparent, a coach, or a teacher, past or present, that saw and nurtured your potential. The older participants will also be given the opportunity to quiz their young interviewees on their GAA experiences and how it may have impacted their understanding of who they are.
The project aims to recruit between 500-1,000 young members (aged 12-21 years-old) who will receive online training in conducting a semi-structured interview with a person of influence in their life aged 55+. It aims to include the Irish diaspora's perspective particularly through the club networks of north America and the UK. The conversations with their selected 'One Good Adult' (aged 55+), recorded on a smart phone along with a photo of the participants, will be stored for prosperity and future research purposes on the GAA's eLearning platform.
How to get involved?
GAA members aged 12-21 years (inclusive) who would like to participate in this research project, are requested to provide an expression of interest which can be found at: www.gaa.ie/generations
Depending on the volume of applications received, it may not be possible to facilitate everyone due to the analysis of the data required. Parental consent is required for those under 18 to participate in the project and to complete the expression of interest form.
Participants under 18 will require parental consent to complete the expression of interest.
DARKNESS INTO LIGHT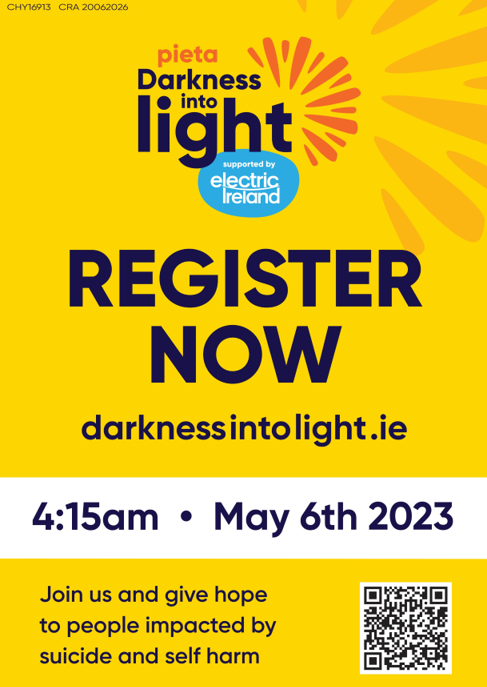 Darkness Into Light is back in Midleton for 2023 and will take place on May 6 (Saturday week)...
When: Saturday 6th of May
Time: 4:15am
Where: Market Green
Please if you can support this vital fundraiser in aid of Pieta House and sign up at http://www.darknessintolight.ie/sign-up
GAA LEARNING PORTAL

We have been asked to remind members and especially our club coaches that the GAA Learning Portal is a great resource which is free to use. Please check it out at http://learning.gaa.ie/about
CARDIAC SCREENING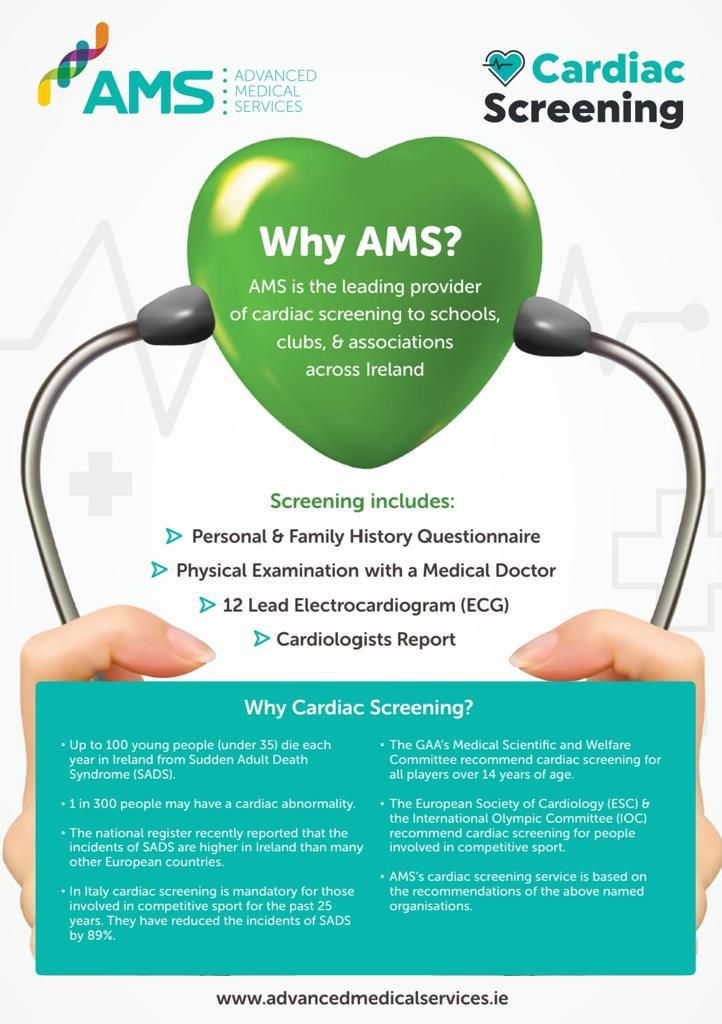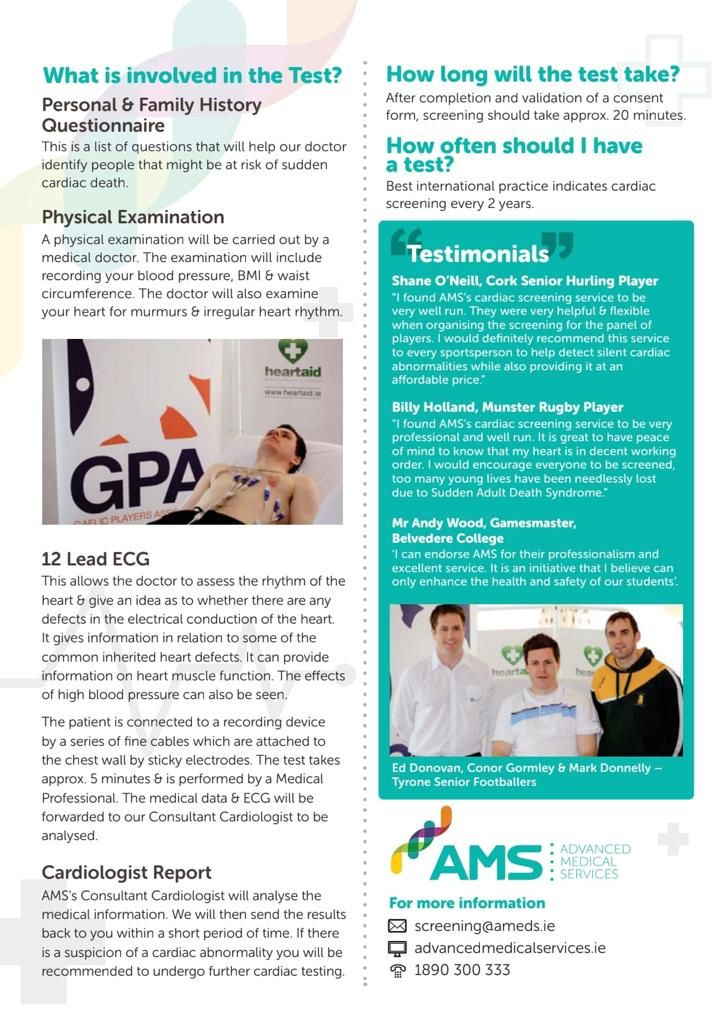 AMS (Advanced Medical Services) will hold a day of Cardiac Screening at Midleton GAA Club on Friday, May 19 from 2.30pm to 9pm.
It is open to anyone 12 years or over
It takes about 20 minutes
It's free to Laya Healthcare Members otherwise it's €79
Must be rested for at least an hour beforehand
Booking online: details on the poster below......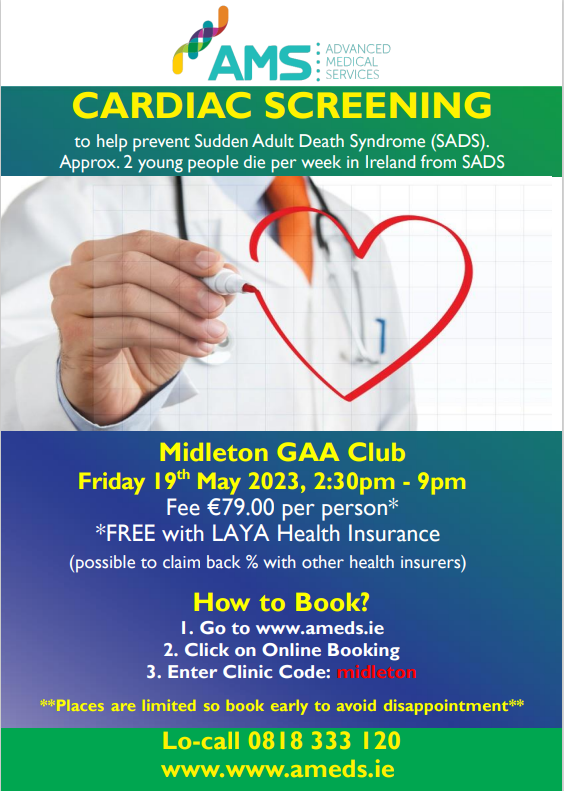 CORK CITY MARATHON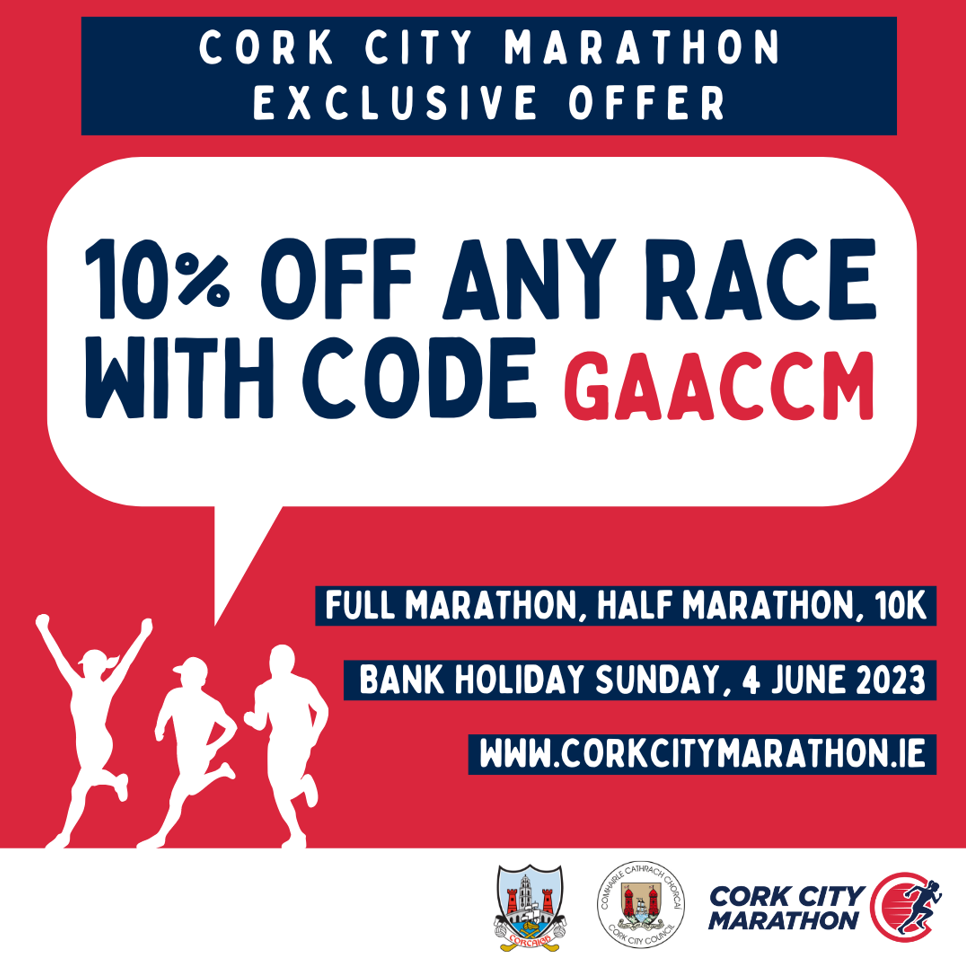 There's a 10% discount on this year's Cork City Marathon, Half-Marathon or new 10k for all our members.
Enter code GAACCM at checkout to save on your sign up!
Races include: Full Marathon, Half Marathon and BRAND NEW for 2023 - 10k option.
JAMES POWER
Thanks to the research conducted by Vincent O'Neill over the last 12 months the grave of James Power, the Captain of the Midleton/Cork team that won Cork's first football All-Ireland title was located in St. Finbarr's cemetery Cork (very close to the Republican Plot just inside the main gate of the cemetery).
James Power. originally from Shanballymore in North Cork came to Midleton (along with his younger brother Bob) to train in the drapery business, almost certainly at Cogan's Woollen Mills (based in Ballincurrig) and their drapery shop on Midleton Main Street. James Power and his brother Denis were pillars of Cork GAA and Cork athletics throughout their lives and were instrumental in the purchase and opening of the original Cork Athletic grounds in the early 1900s.
James and Bob later opened their own drapery shop in Winthrop Street Cork, (approximately where McDonalds is now located). This shop was badly damaged in the burning of Cork City by the Black and Tans (not the All Blacks) in December 1920. Over recent months, with the assistance of John Arnold Bride Rovers, discussions were had with the family of James Power and following the renovation of the Power grave by the family, it is great to see the achievements of James Power immortalised on the headstone.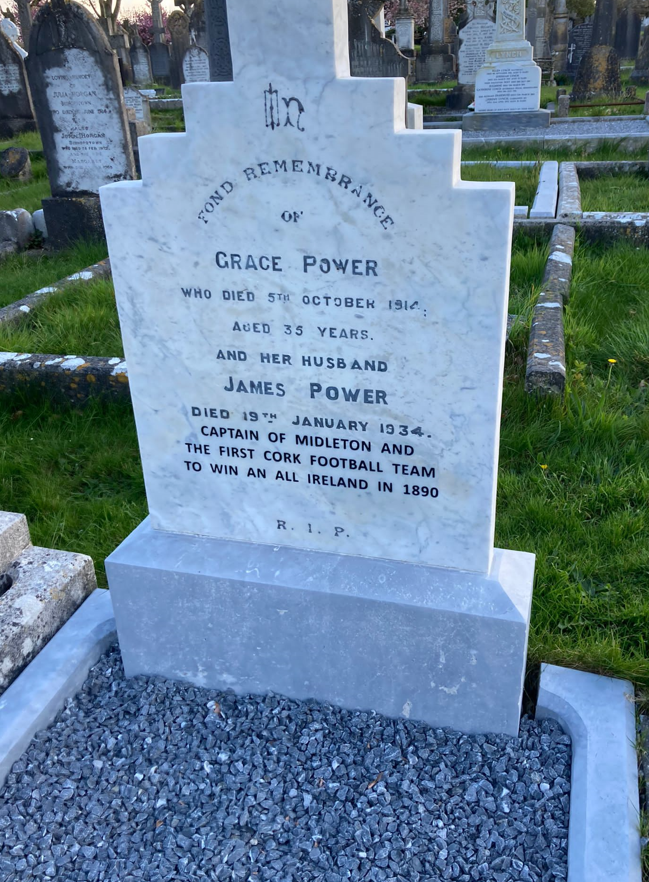 PLEASE PLAY YOUR PART
​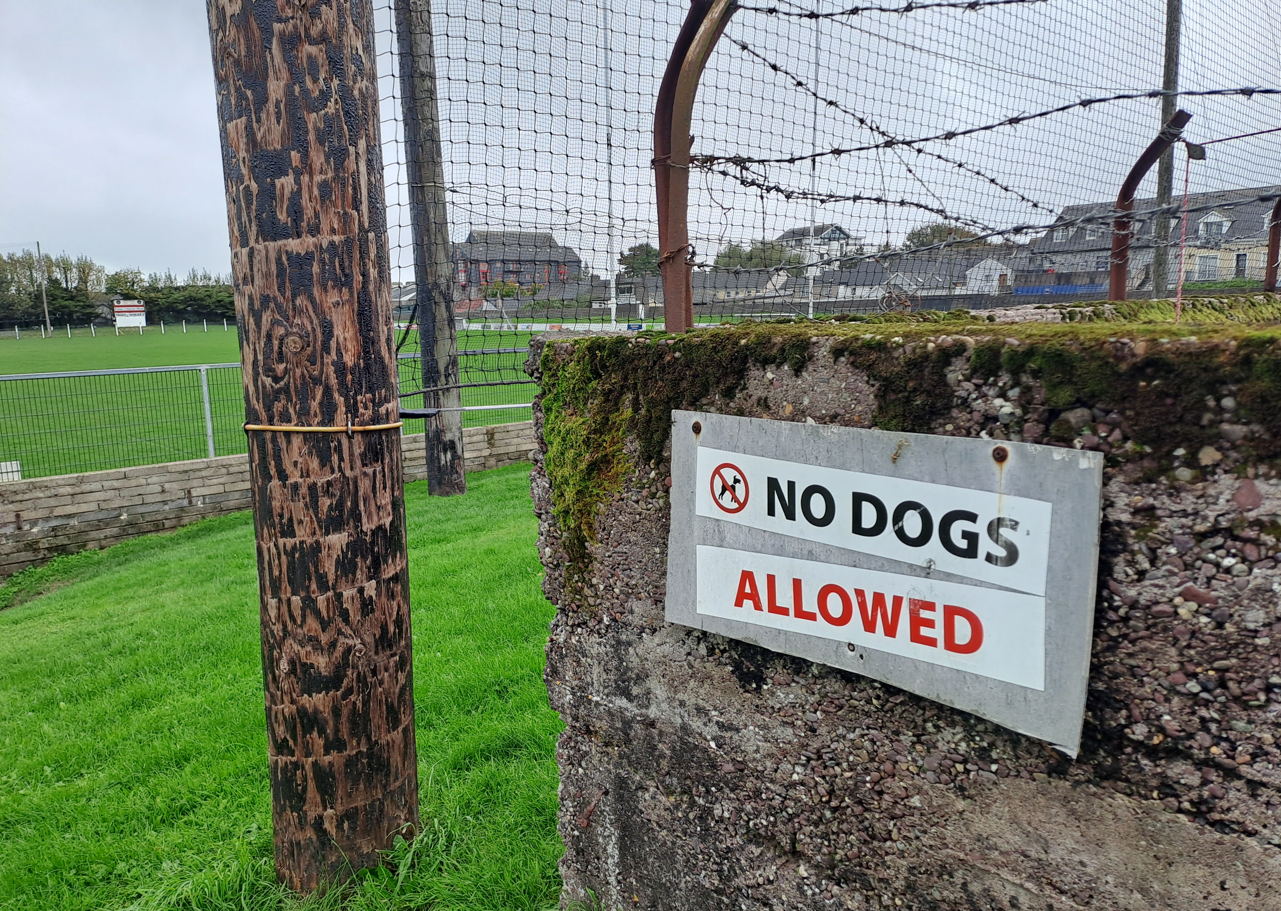 With unprecedented rainfall this spring our pitches are under pressure so please check if our pitches are open before you train or play a match.
We are asking all players, mentors, parents, supporters and neighbours to please play their part by playing ball on the following.....
Please slow down entering and leaving Park South.
No dogs, except assistance dogs, are allowed at Park South or Clonmult Memorial Park.
Please do not bring single-use plastic bottles to either Park South or Clonmult Memorial Park.
Please put your rubbish in a bin or bag and please bring your gear home with you.
And always be aware of the open water surrounding the pitches in Park South.
If you are a coach, please pass on these simple messages to players and parents.
All members are asked to respect referees and their officials at all times.
Also if you are a coach, last person out locks the gate, toilet and container.
CONDOLENCES
All at Midleton GAA would like to extend our sympathies to Pat, Cillian, Mairead and Ciara and all the Hurley family on the death of Nora Hurley, Castlelyons who died at the weekend. Ar dheis Dé go raibh a hanam.
We would like to send our deepest condolences to our county winning coach Ben O'Connor at the death of his grandmother, Mary O'Mahony of Newtownshandrum. Ar dheis Dé go raibh a hanam.