Midleton Hurling and Football, Ladies Football and Camogie Club News - February 23
23 February, 2023
IN THE RED OF CORK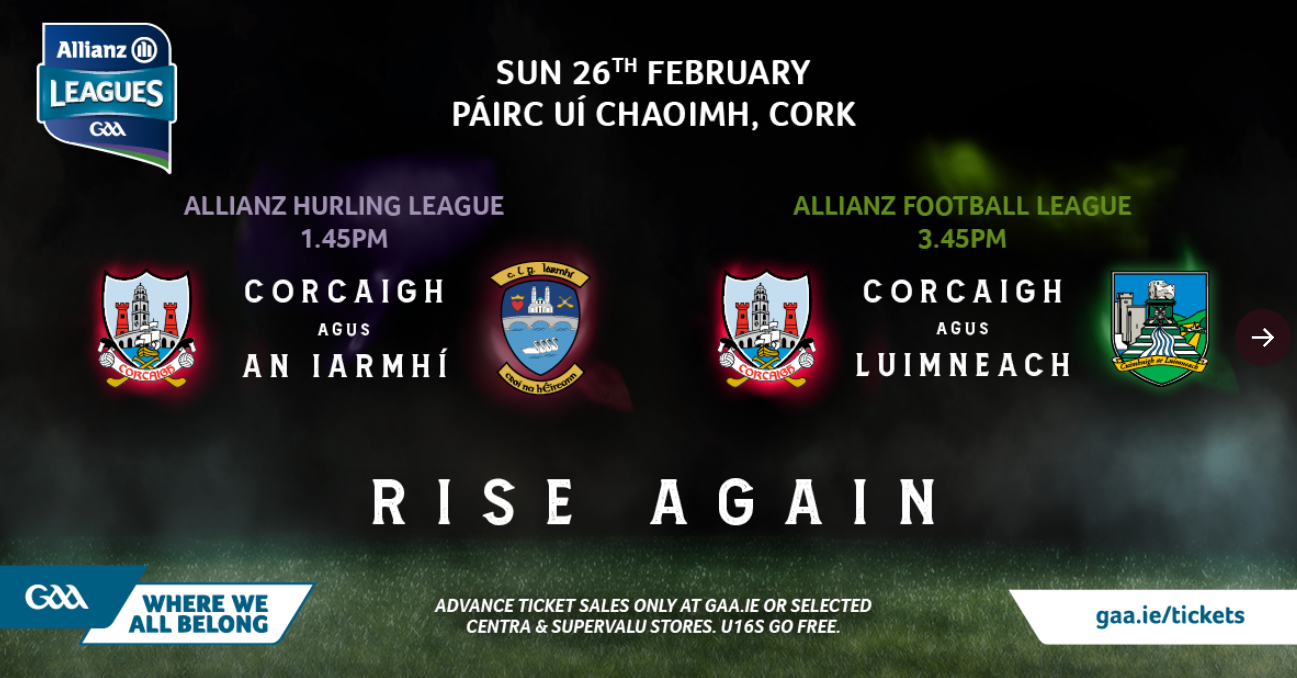 The Cork hurlers are back in action on Sunday at home to Westmeath in Pairc Uí Chaoimh at 1.45pm. It is a part of doubleheader with the Cork footballers taking on Limerick at 3.45pm. Best of luck to both Cork teams and especially our lads, Conor, Tommy, Sean, Sam and Cormac on the hurling panel.
You can buy your tickets at: http://am.ticketmaster.com/gaa/23PU2602
With the support of Sports Direct, the Cork players will be wearing a special one-off jersey that hosts the Cork ARC Cancer Support House logo in pride of place, in the hopes of spreading the charity's core message to GAA fans: "No matter what stage of the cancer journey you are on, our message is simple … you are not alone."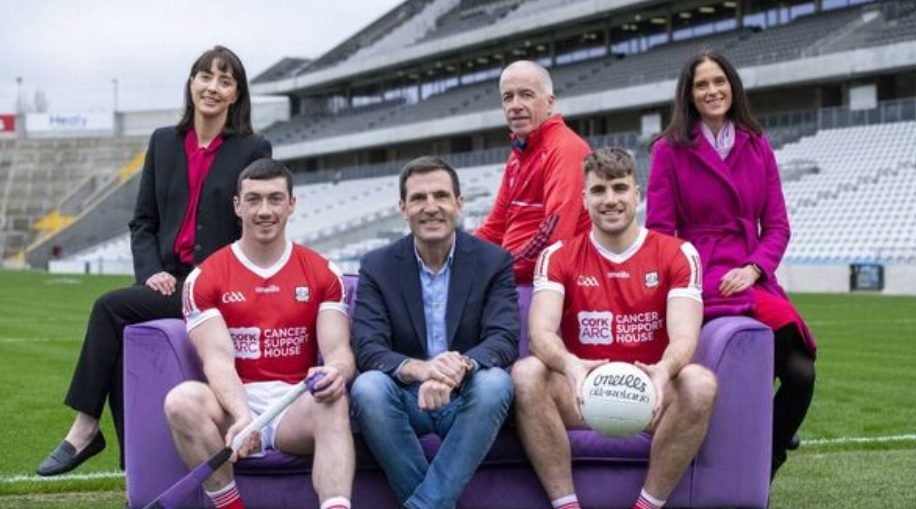 Cork GAA and Cork ARC Cancer Support House have announced a fundraising event at this Sunday's Allianz National Football and Hurling League Games in Páirc Uí Chaoimh, in association with Sports Direct. Front from left: Sean O'Donoghue (Cork Senior Hurling Captain); Paul Montgomery (Cork ARC Cancer Support Board Member) and Ian Maguire (Cork Senior Footballer). Back row, from left: Karen O'Sullivan (Development & Marketing Manager, Cork ARC Cancer Support House); Brian Herlihy, (former Cork Minor Manager and Cork Senior Football Liaison Officer), and Sinead O'Keeffe (Commercial Director of Cork GAA and Páirc Uí Chaoimh). Photo: Brian Lougheed.
FITZGIBBON CUP
Hard luck to Brion Saunderson and UCC who lost in their Fitzgibbon Cup semi-final against University of Galway on Thursday night.
LADIES FOOTBALL
GAELIC4MOTHERS
Exciting news from Midleton LGFA Gaelic4Mothers & Others is starting in Midleton soon! This team is open to anyone 23+ and not playing competitive ladies football.
As with all teams we have secured a coach but we need more coaches as we have 43 interested players. If you can spare an hour a week, we would appreciate your help or if you can only do an hour a month we would love to hear from you. Please contact club secretary Mairéad Beausang 087-2412010….let the games begin!!
RETURN TO TRAINING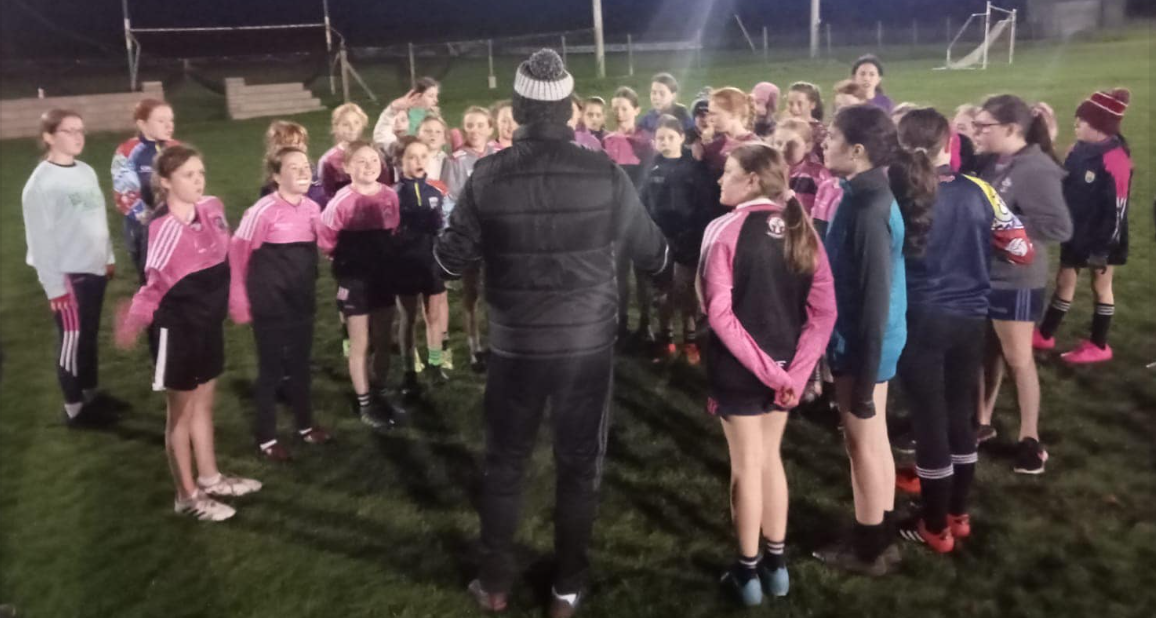 It was fantastic to see our U-12 girls (above) back with huge numbers training in Ballinacurra on Monday night. Looking forward to a great year ahead
TRAINING TIMES
Monday - U-12 team in Ballinacurra GAA pitch from 6.30-7.30pm.
U-14 6.30-7.30pm Monday evenings at the GAA Club
U-16, Minor and Junior Monday evenings from 7.30-8.30pm at the GAA Club and Thursday evenings from 7-8pm in Ballinacurra.
Any changes will be communicated to you via text .
ST. PATRICK'S DAY PARADE LAUNCH
There was a great turnout from Midleton GAA at last Sunday's launch of the 2023 St. Patrick's Day parade....
St. Patrick's Day is Fast approaching and the team Co-ordinating the event in Midleton are urgently seeking stewards for the day
Stewards are now being urgently sought without them the event Will Not Go Ahead
Contact Paddy's Day in Midleton or text/call Eileen on 086-1702455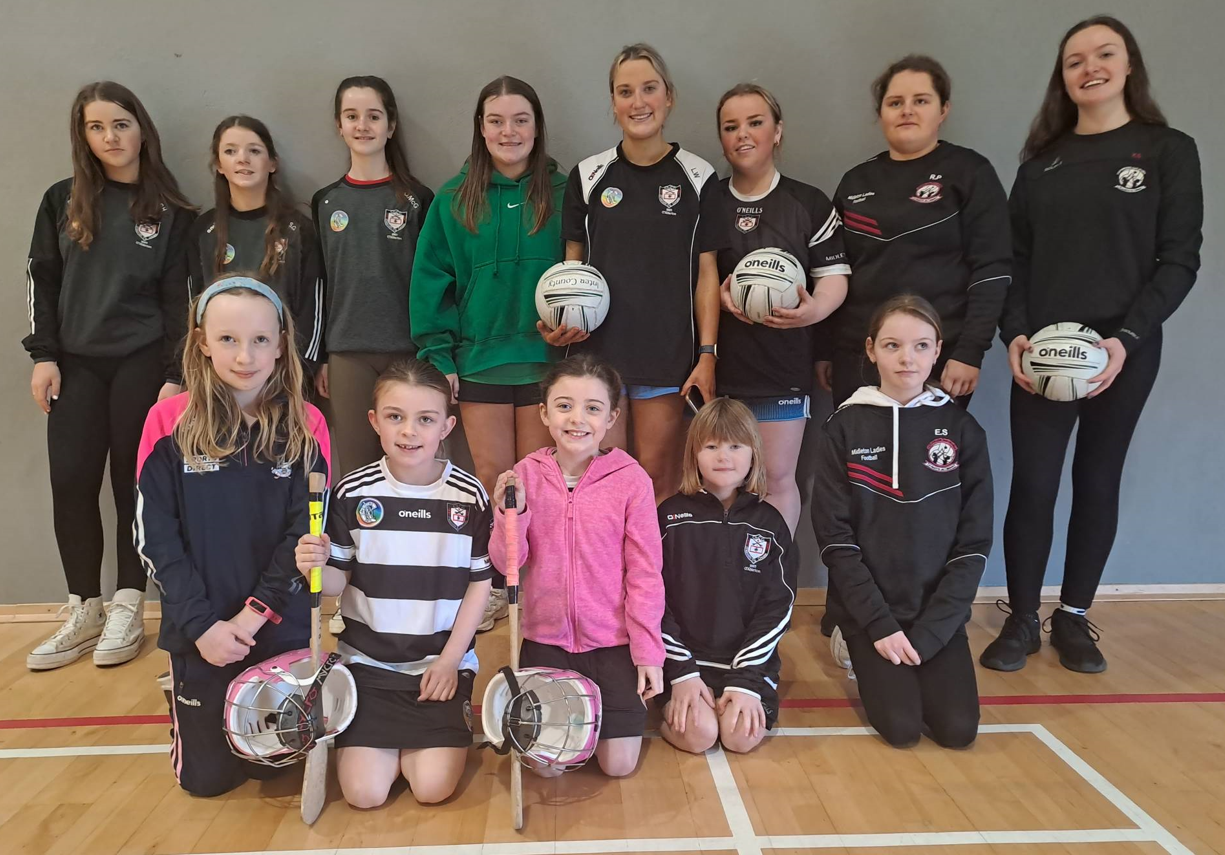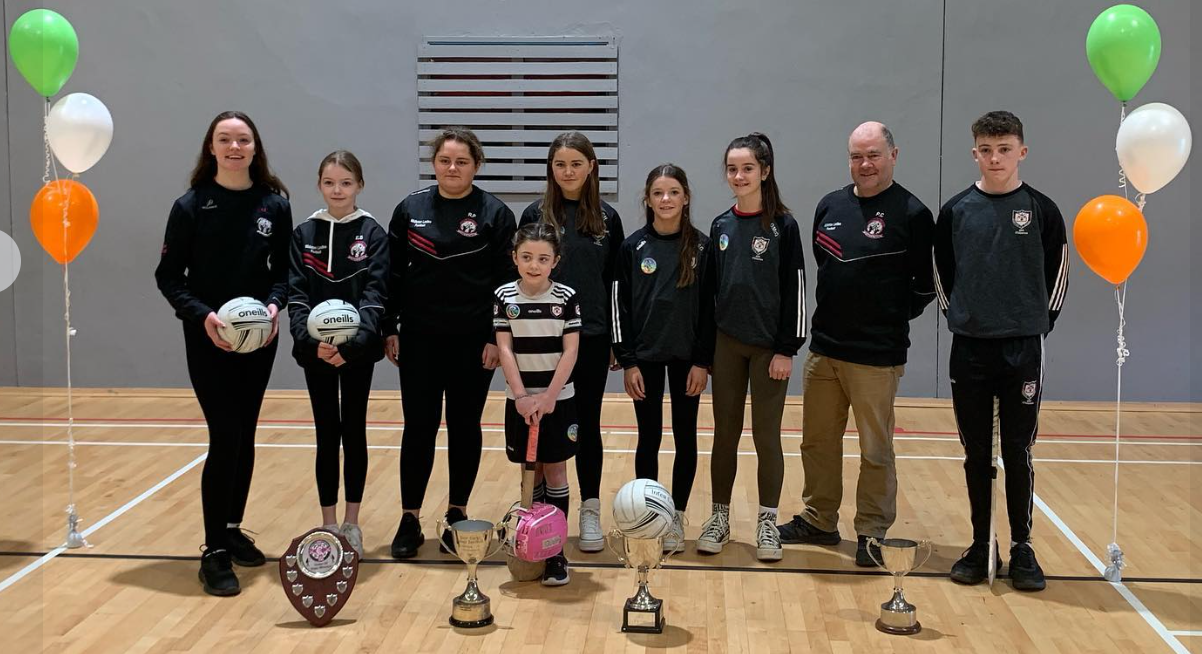 REBELS' BOUNTY DRAW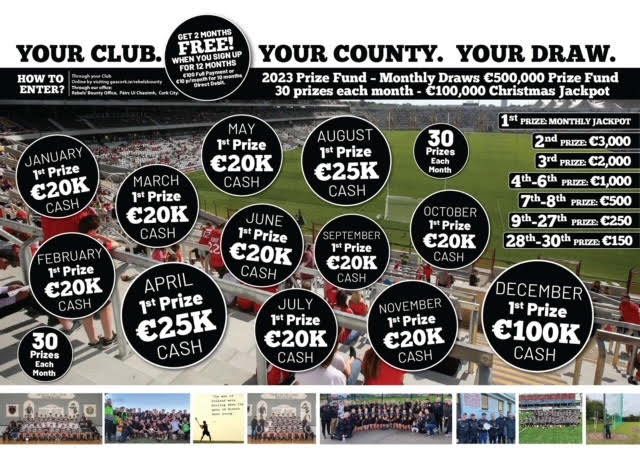 Tickets are now also on sale for the 2023 Rebel's Bounty draw. We are aiming to sell 500 tickets this year which would net us a wonderful €40,000 which would do so much for our club. We think this figure is very attainable but we need everyone's help. The prizes are fantastic so we would appeal to everybody to reach out to family members, neighbours, work-mates to support this vital fundraiser for our club.
You can buy tickets a the link below but make sure that you enter Midleton in the section that asks for your club.You can also sign up online for a direcct debit of €10 a month for ten months.
MIDLETON GAA MONDAY CLUB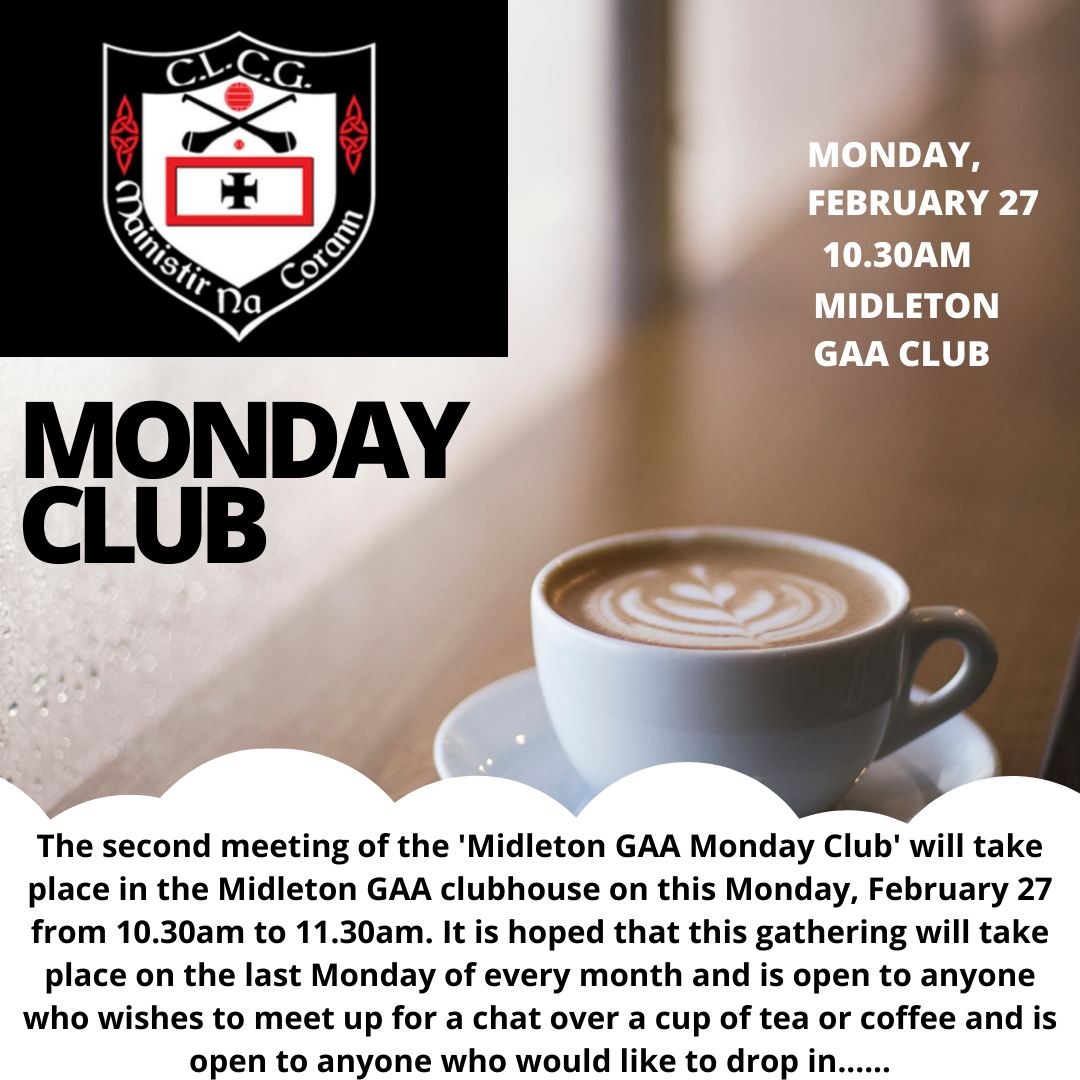 The Monday Club (Coffee & Chat group) will meet on the last Monday of every month at 10.30am.
The next one is on this coming Monday, February 27.
LOTTO DRAW
The Jackpot was €15,000 for last Friday night's jackpot and the numbers drawn this week were 1, 16, 30. The bonus was 8.
The €25 Lucky Dip Prize Winners were: Michael O'Brien, Margaret Cashman, Anne Mullaney and Catherine Noonan.
Play 24/7 at: http://www.klubfunder.com/Clubs/Midleton%20GAA/lotto
In total Midleton GAA will give out local business vouchers to the value of €3,800 every year as part of our "Shop Local, Buy Local" campaign.
How to play: tickets are on sale at Pat Walsh Paints, Chadwicks, Frank Murphy Butchers, Murphy's Pharmacy, Crowley Butchers, or buy online (see above).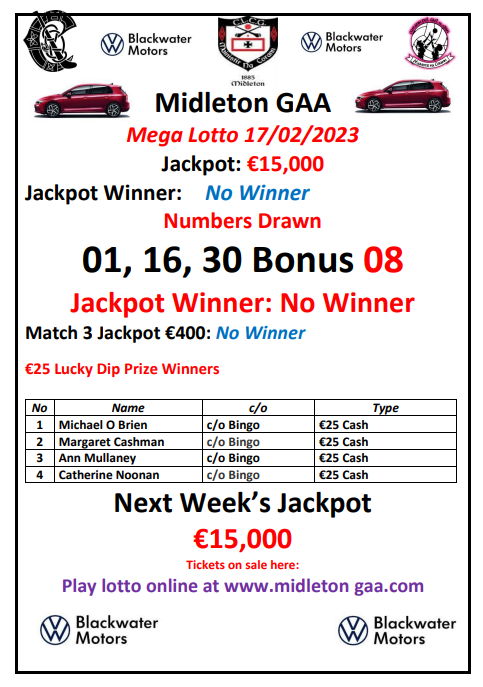 BINGO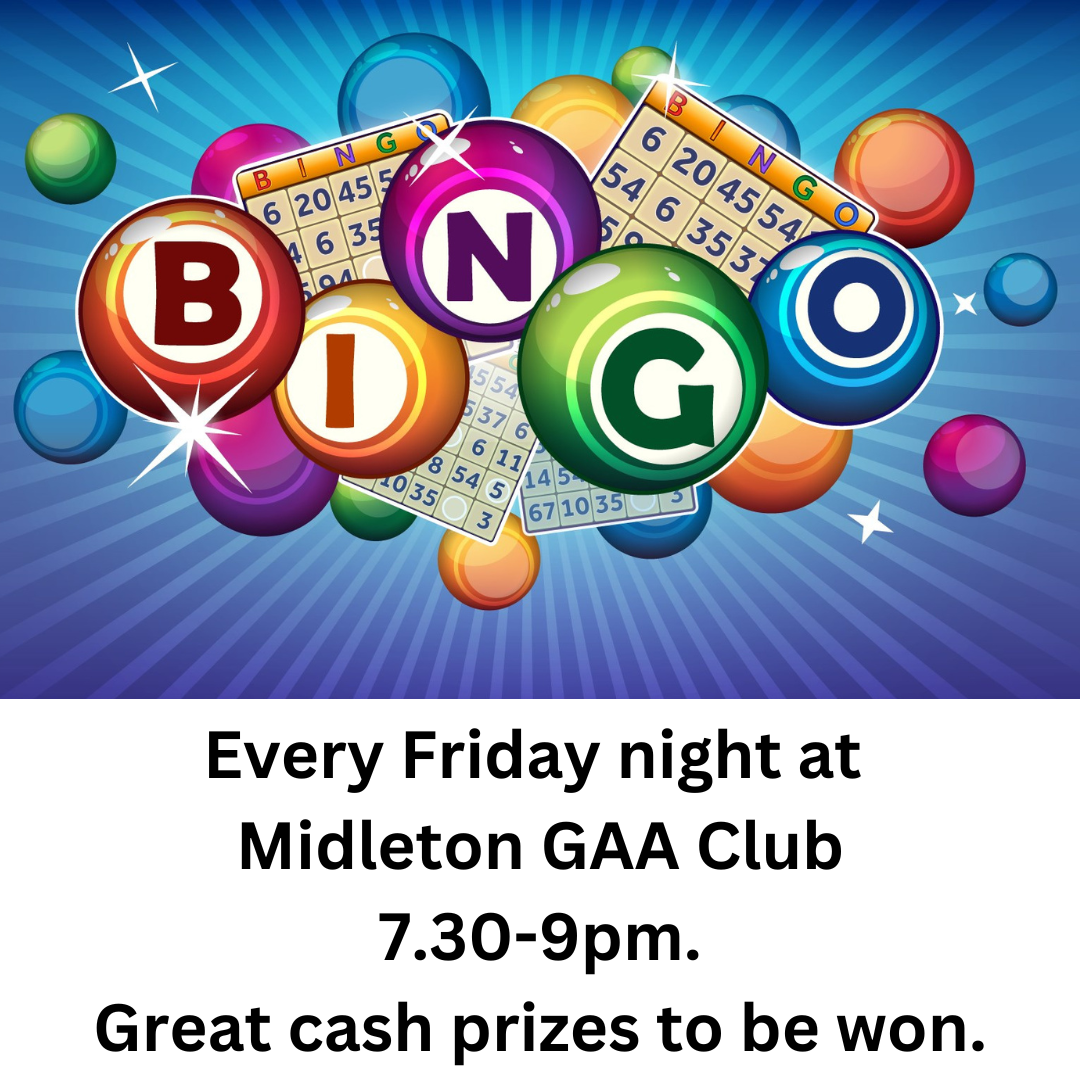 Fancy a good night which also benefits Midleton GAA club...what about bingo on Friday nights?
It kicks off at 7.30pn every Friday night and is over by 9pm. A single book is €6. A double book is €12.
Last Friday night was the biggest attendance since before Covid hit so it would be brilliant to keep it going as it really benefits the club.
SOCIAL DANCING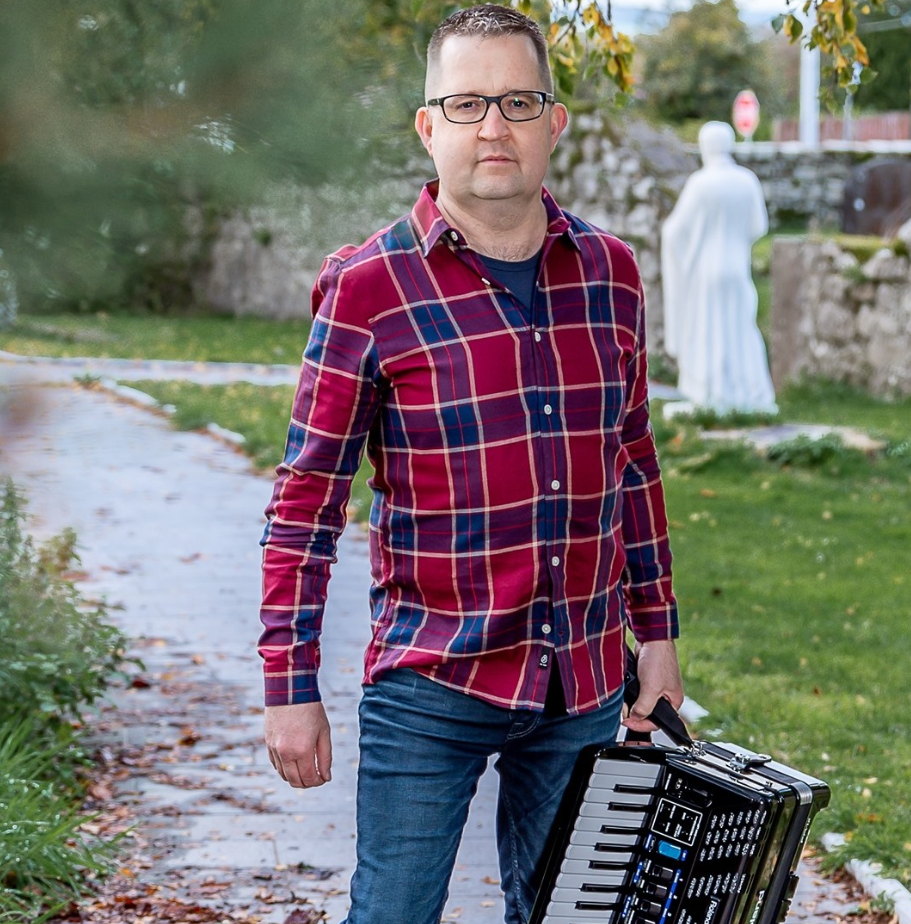 The excellent Adrian Ryan from Carlow is the man providing the music for our social dancing on this Saturday night from 9.15pm. A great night is assured.
MIDLETON GAA GOLF SOCIETY
The Midleton GAA Golf Society rearranged Christmas Hamper will take place at East Cork GC on this coming Saturday, February 25 kindly sponsored by Hans Bauman. Tee time is: 12 noon to 1.10pm. Prizegiving and AGM after.
MIDLETON HEALTHY CLUB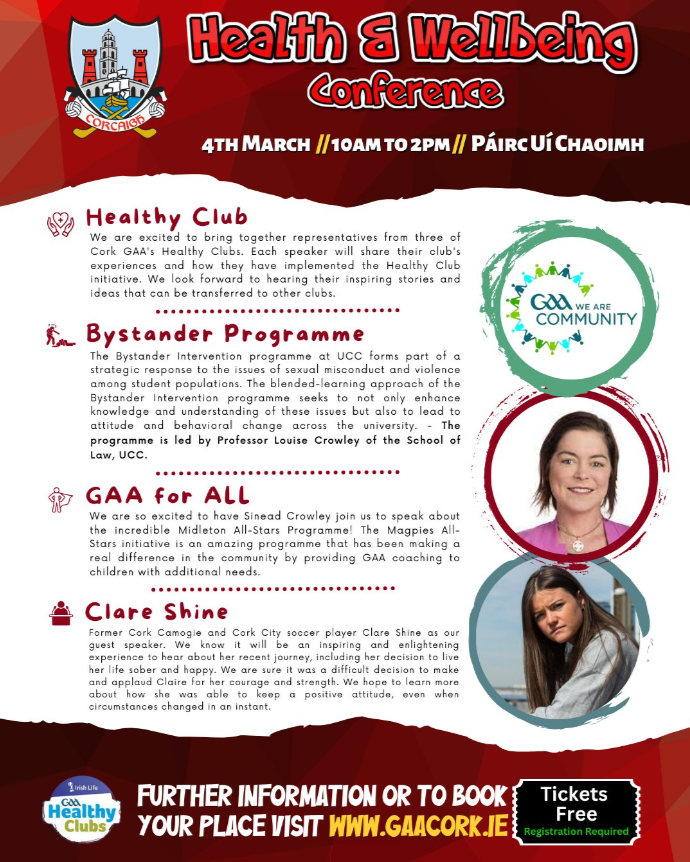 Cork GAA are hosting a Health & Wellbeing Conference on Saturday 4th March from 10am to 2pm in Pairc Uí Chaoimh. Tickets are free but you must book in advance at: https://gaacork.ie/2023/02/20/health-and-wellbeing-conference-2023/
COACHING CONFERENCES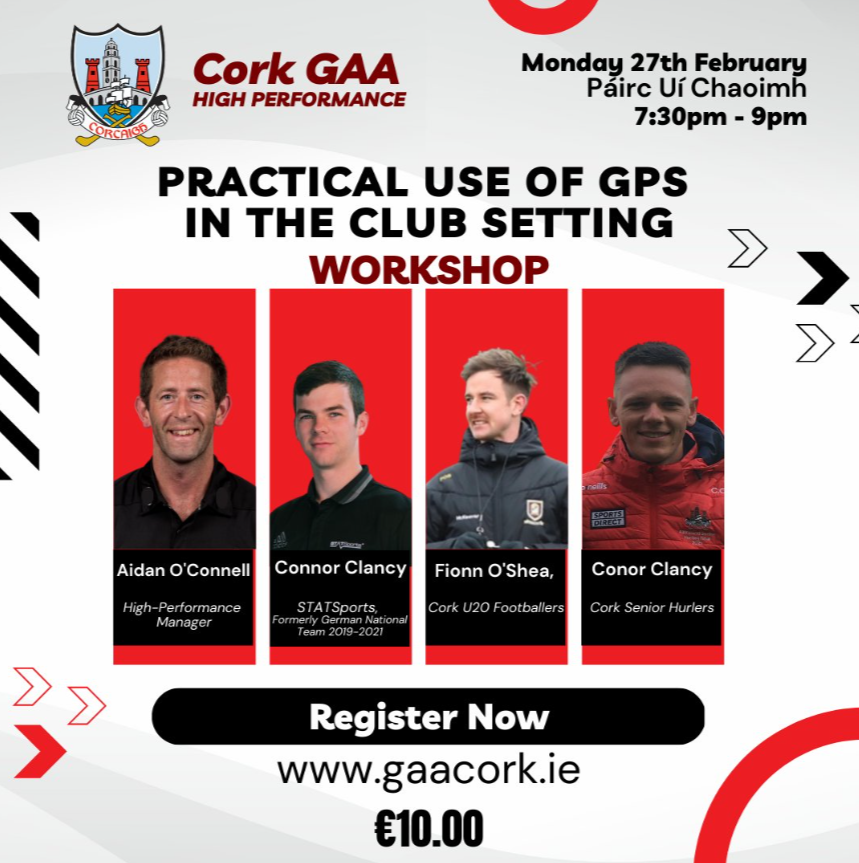 The Cork GAA High-Performance team are running a workshop on 'Practical Use of GPS in the Club Setting' on Monday night next at Pairc Uí Chaoimh from 7.30pm to 9pm. Tickets at: http://gaacork.ie/2023/02/13/practical-use-of-gps-in-the-club-setting-workshop/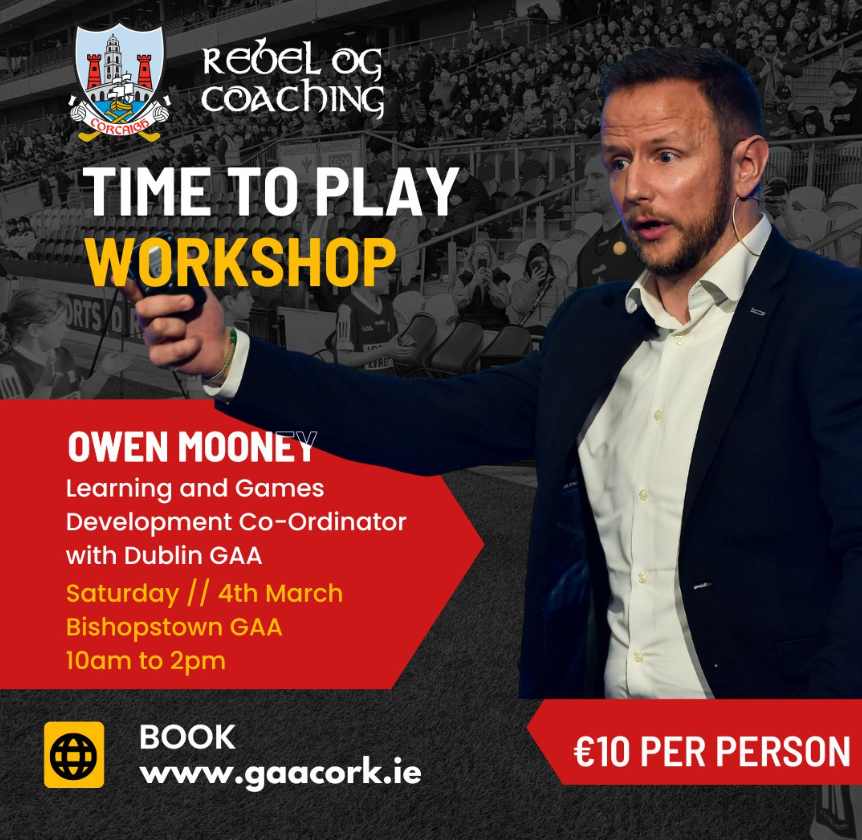 Meanwhile, Rebel Og Coaching has organised a 'Time to play' workshop with Owen Mooney. It will take place on March 4th in the Bishopstown GAA complex. Tickets available at: http://gaacork.ie/2023/02/20/time-to-play-workshop/
Both are €10 but as always the club will refund this for any of our coaches attending.
SCÓR NA NA NÓG
Ages 12-18. Music, singing, recitations, dance and quiz. Imokilly area final Sunday 12 March Lisgoold at 7pm.
Comórtaisí Ceannais Uí Mac Choille, Dé Domhnaigh, 12ú Márta, Lios gCúl, 7:00 i.n.
GAA PRESIDENT ELECT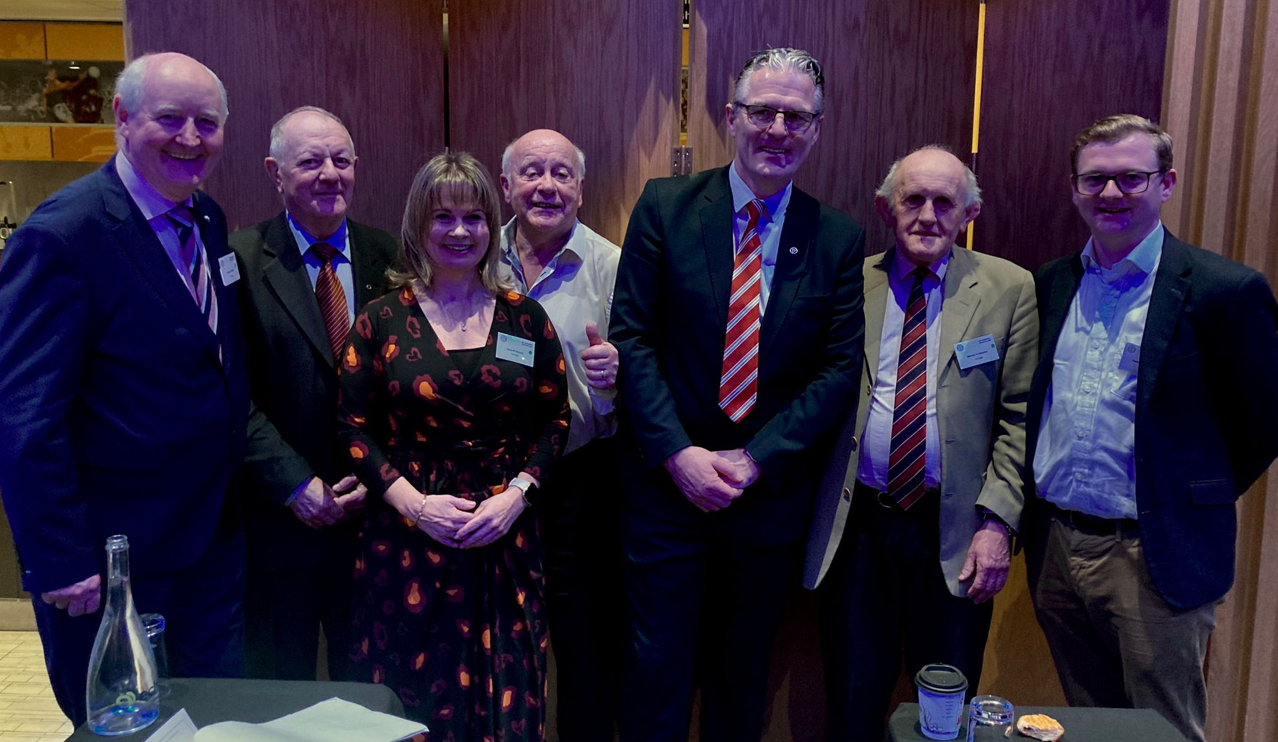 Midleton's Pat Horgan, Vice-Chairman of the Cork County Board with Jarlath Burns after he was elected as the 41st President of the GAA on Friday night in Croke Park. Also included are fellow East Cork representatives. Congratulations Jarlath and best of luck.
CLUB SHOP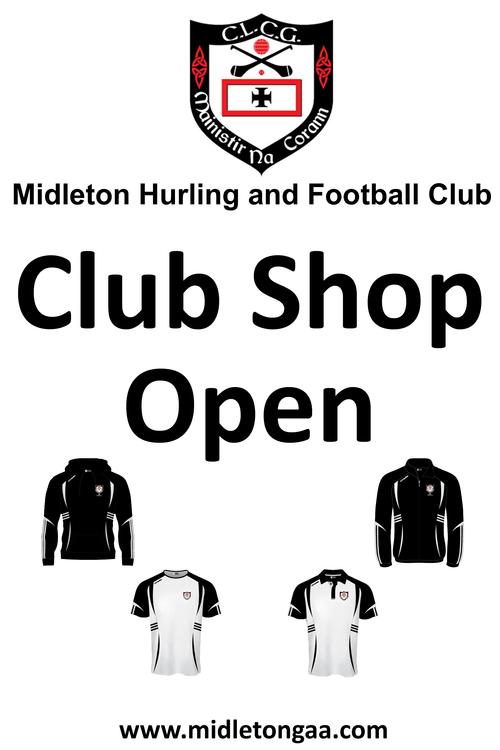 The club shop has now reopened after Christmas and the annual St. Patrick's Day parade is the next big event on the horizon. We have gear for all ages to be decked out for the day, order early to avoid disappointment. ☘️☘️Magpies Abú.
Please note that our shop is still online with collection only at the club on a Saturday morning.
All you have to do is go to the Klubfunder website (www.klubfunder.com/Clubs/Midleton%20GAA/ShopItems) and you will see the full range of what's available to buy. You can shop away to your heart's content, pay for it online and then collect your purchases at the club shop on Saturday morning between 9.30am and 10am. Thank you.
OLDER ADULTS COMMUNITY HEALTH CONFERENCE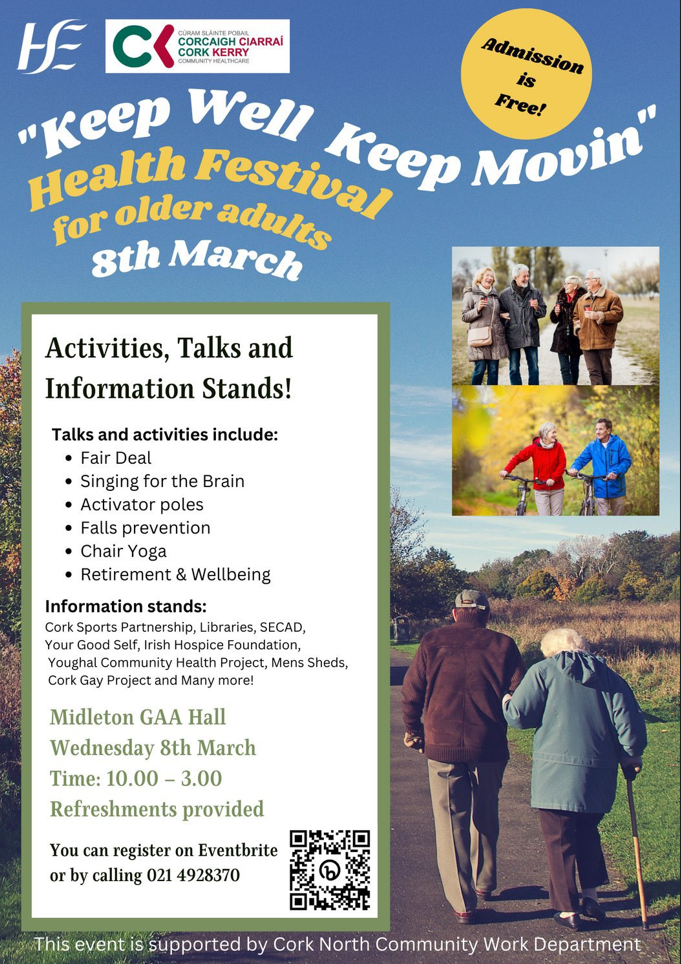 Keep Well, Keep Movin" Older Adults Community Health Conference taking place at Midelton GAA on Wednesday the 8th of March from 10am to 3pm. The event will be a mixture of guest speakers, taster sessions and information stands with a focus on older adults physical, social, emotional and mental health.
Find information attached detailing the plan for the day and a group booking form.
Information stands 10am-11am
11am to 1pm Opening of Conference followed by input on Fair Deal, Falls and Frailty, Singing for the Brain Demonstration
1pm-1:45pm Light Lunch
1:45pm -2:45pm Taster sessions in Activator Poles, Mindfulness, Retirement and Minding our mental health plus more
2:45pm Conference close
MAGPIES ALL STARS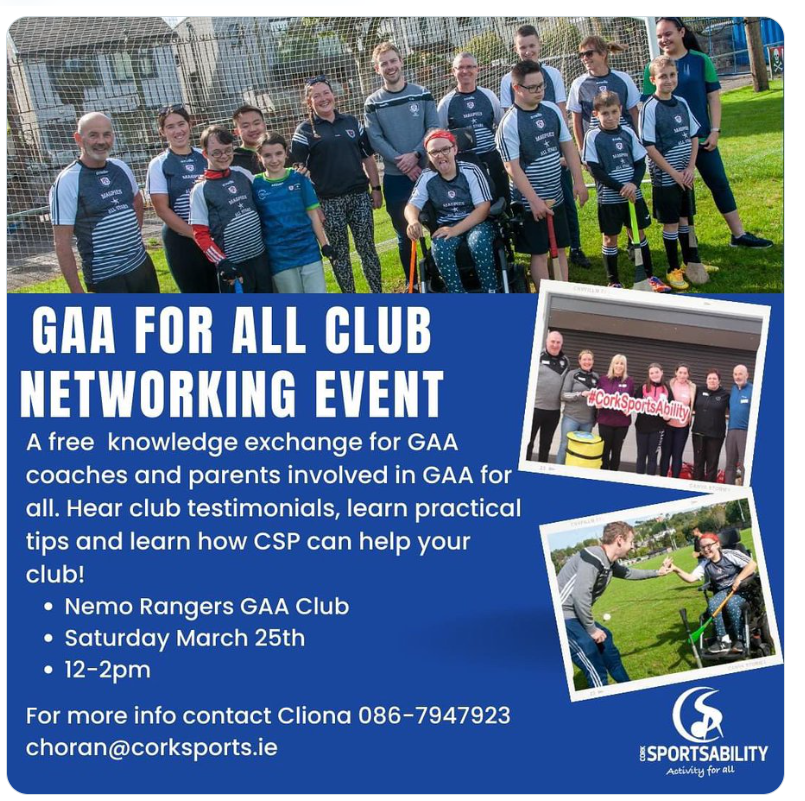 It's fantastic to see our Magpies All Stars as the poster boys/girls for Cork Sports Partnership's GAA For All Networking Event on Saturday, March 25 from 12-2pm at Nemo Rangers. Well done guys.
PLEASE PLAY YOUR PART
​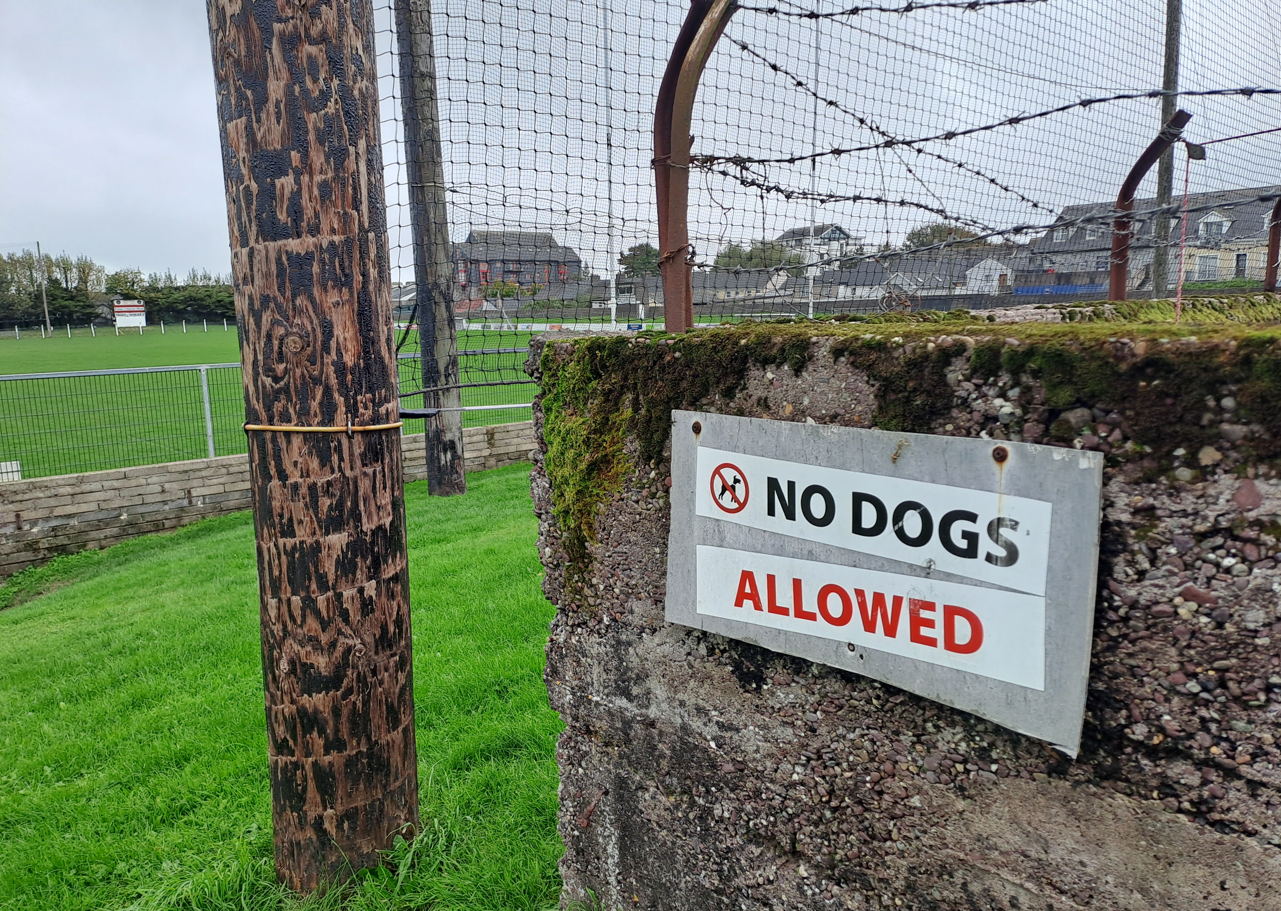 We are asking all players, mentors, parents, supporters and neighbours to please play their part by playing ball on the following.....
Please slow down entering and leaving Park South.
No dogs, except assistance dogs, are allowed at Park South or Clonmult Memorial Park.
Please do not bring single-use plastic bottles to either Park South or Clonmult Memorial Park.
Please put your rubbish in a bin or bag and please bring your gear home with you.
And always be aware of the open water surrounding the pitches in Park South.
If you are a coach, please pass on these simple messages to players and parents.
All members are asked to respect referees and their officials at all times.
Also if you are a coach, last person out locks the gate, toilet and container.
CONDOLENCES
We would like to extend our deepest sympathies to the family and friends of Tom Cronin, Killarney, who died this week. Ar dheis Dé go raibh a anam.