Midleton Hurling and Football, Ladies Football and Camogie Club News - November 24
24 November, 2022
ANNUAL GENERAL MEETING
We held our one club AGM on Wednesday night and it was brilliant to see such a big crowd in attendance.
Every officer, team manager, facilities chairman and the chairpeople of the Juvenile, Camogie and Ladies Football clubs all addressed the meeting before Coleman Quirke (Facilities Chairman), John Hogan and Liam Wade gave an excellent presentation on the ongoing developments at Park South.
The Midleton GAA club committee and executive for 2023 is:
Chairperson: John Fenton
Secretary: Liam Wade
Assistant Secretary & Health & Wellbeing Officer: Mairead Beausang
Treasurer: John Hogan
PRO: Ger Lawton
Registrar: Kieran Denihan.
Facilities Chairman: Coleman Quirke
Players Officer: Aidan Ryan
Irish & Cultural Officer: Diarmuid Ó Dálaigh
Coaching Officer: Martin McSweeney
Children's Officer: Jerome Curtin
Other members of the Executive: Tracey Ryan, Brian Sheedy, Michael Carroll, John Ferriter, Eoin Ferriter, Tracy Saunderson, Alan Donegan and Ger Fitzgerald.
Other Officer (non-executive) positions:
Assistant Treasurer: Pat O'Brien
County Board Rep: Diarmuid Ó Dálaigh
East Cork Board Reps: Jim O'Sullivan and John Curtin.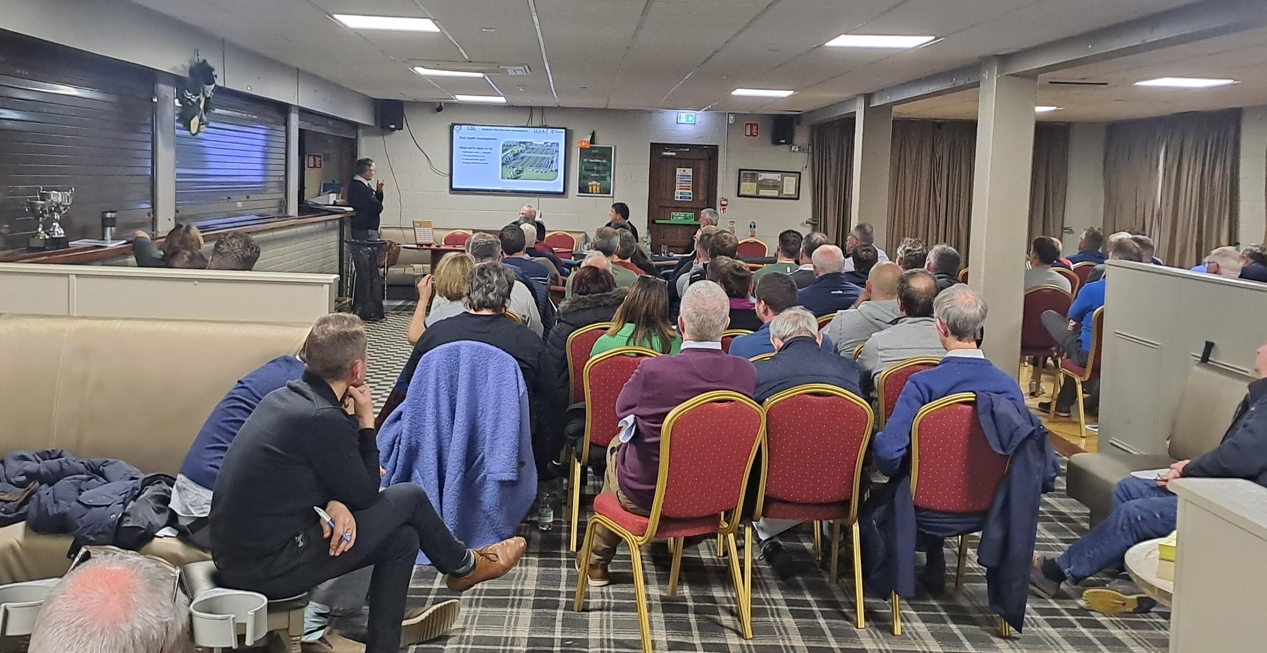 CAMOGIE
IMOKILLY U-20 PLATE FINAL
COBH 1-4 MIDLETON 2-11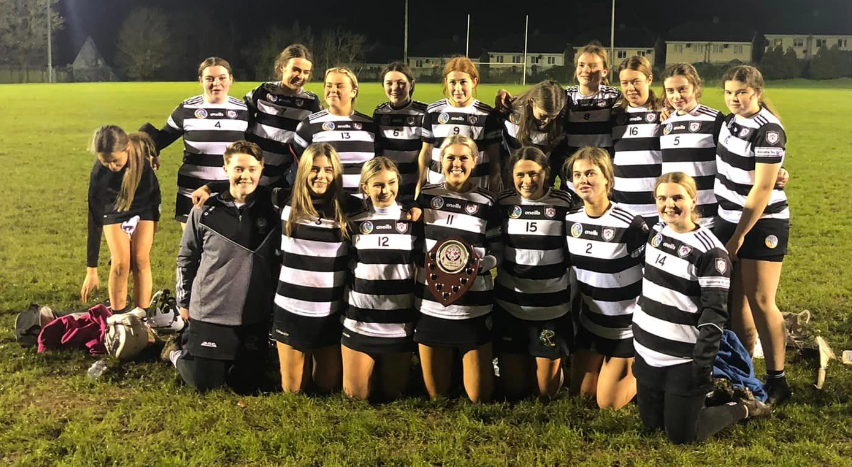 On Friday last we travelled to a cold but dry Cobh to play in the Final of the Inaugural U-20 Imokilly competition. It was great to see so many girls in attendance and their performance certainly warmed everyone who was there on the night. Midleton dominated the game pretty much from the start and after some early misqueues started to find the target and we led 1-7 to 1-1 at the break.
We continued to dominate in the third quarter and ran out comfortable and deserving winners in the end. All the six backs were in control, with top performances from the superb Ruthie Hennessy, Aoife Fitzgerald and Leah Hogan. Yvonne Abernethy gave a masterclass in midfield ably assisted by Isabelle Nestor. The forwards worked hard all night with Sadhbh Beausang (captain, pictured below) leading the way and Jodie Keegan O'Connell and Rachel Ryan also getting through a ton of work. A great end to the year and well done to all who travelled to play and support the girls on the night.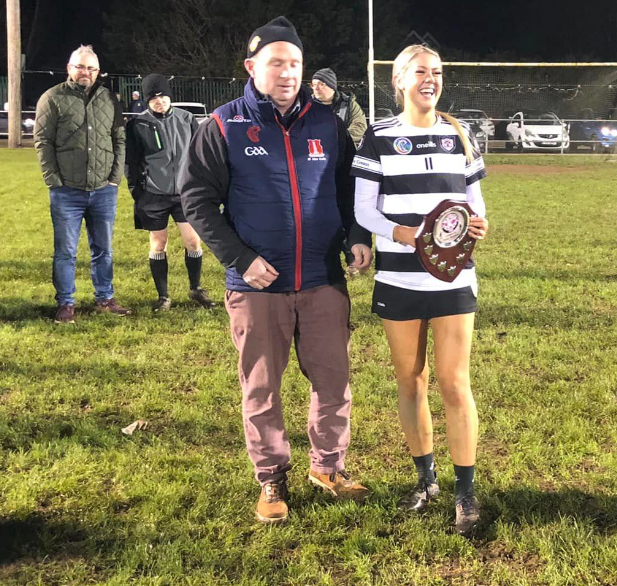 MIDLETON: Jill Connaughton, Megan Kelly, Elle McManus, Aoife Fitzgerald, Ruthie Hennessey, Caoimhe Cronin, Leah Hogan, Yvonne Abernethy, Vivienne Gleeson (1-2), Sadhbh Beausang(0-3), Abbie Foley (0-2 2f), Emma O'Sullivan (0-1), Jodie Keegan O'Connell (0-2), Rachel Ryan(1-1), Isabelle Nestor, Mischa Daly Harkin, Muireann Ni Chonchubhair, Jade Fitzgerald.

AGM
Thank you to all who came and supported our AGM last Wednesday night. it was great to see lots of familiar faces and some new ones as well!
We said farewell to some of our officers on the night, namely Ingrid Connaughton, Rachel Walsh, Shirley Garde, Mark O'Sullivan and Sinead Garde. Thank you to you all for your expertise over the years, it was greatly appreciated and you will all be missed from the club.
On the night we also welcomed our new officers on board and wish them all the very best in their new roles for the coming year.
Tracey Ryan was voted our new Chairperson and we are sure she will steer the ship with great determination and passion. Best of luck Tracey in your new role.
PRO REPORT
As you are aware I am stepping down as PRO after four years. I would like to thank all the coaches and mentors for all the reports and photos they have sent me over the years. Every week reports came in giving the girls the credit they deserve and highlighting each teams highs and lows.
I would also ike to thank the current committee for all their support over my time as PRO. They were always behind me with encouraging words when I sometimes doubted myself. I only knew them to see when I joined the committee and was warmly welcomed in by them all and I now consider them as great friends.
Finally, I would like to thank Ger Lawton , PRO for the main club and Ladies Football PRO Tracey Saunderson for the help and support over the years also.
I wish the Incoming committee for 2023 the very best going forward and look forward to following the progress of our club in the near future.
Thank You
Sinead Garde
CHAIRPERSON REPORT
Having been involved with the club since 2014, as Children's Officer initially and subsequently chair of the camogie committee, I want to say a huge thanks to all who have supported me along the way. There are too many to mention although I have made an attempt in the AGM report for 2022. It has been an absolute privilege to be involved with the vast numbers of volunteers, the large parent body, the community in general but most especially the players. Fantastic girls who are such ambassadors for our club and who have created the strong, fun, vibrant club that it is. Thank you all. I wish the very best to the new camogie committee going forward and wish them every success in bringing the club to the next level. Magpies Abú.
Best Regards
Ingrid Connaughton
LADIES FOOTBALL
SCHOOL TOURS
Last Friday we had a fantastic morning when we visited our local primary schools with our winning Junior, Minor and U14 cups. Many thanks to all the schools for the amazing reception we received: Gaelscoil, St John the Baptist, St Bridget's, Educate Together and Ballintotis.
UNDER 16 SEMI-FINAL
Hard luck to our U-16 girls who lost out by the narrowest of margins to Youghal last Sunday in the East Cork Championship semi final. A great battle by both teams.
MINOR COUNTY FINAL
Best of luck to all our Minor players and their management who have reached the Cork County final where they will play Castlehaven on Saturday week, December 3rd in Bishopstown.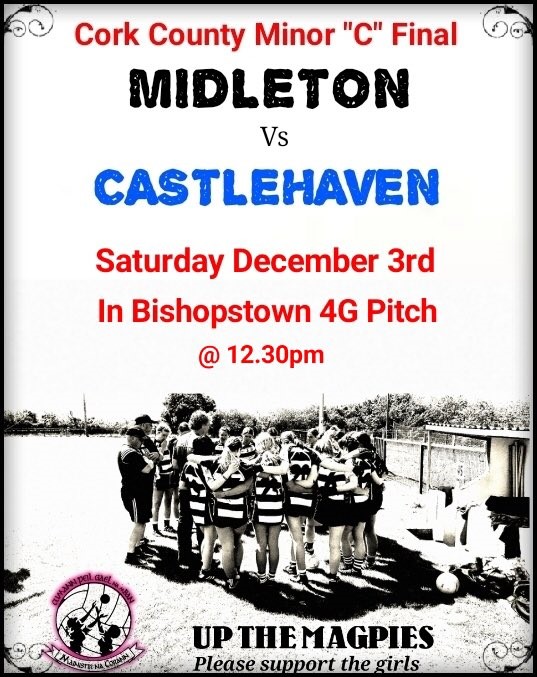 JUVENILES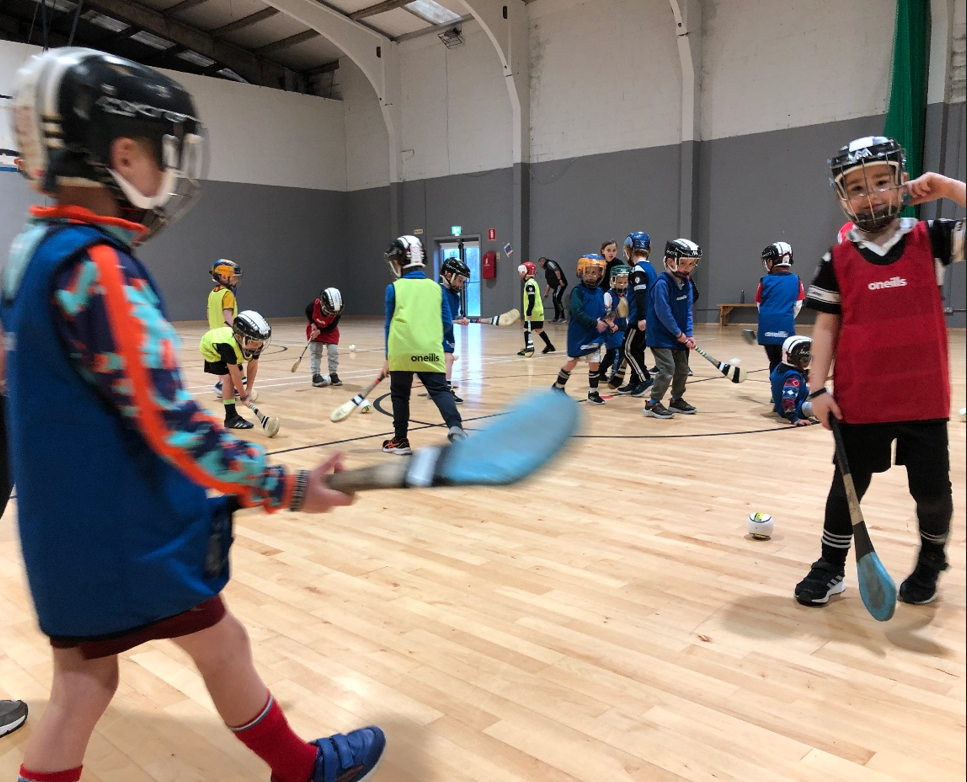 Great fun and big numbers again on Saturday morning with the newest group of junior infant #magpies at the Community Centre. Remember new members always welcome - Saturday mornings 9.30am #magpiesabú #upthemagpies #gaa #fun.
CHRISTMAS PARTIES
Check out these upcoming Christmas parties for boys and girls in the club this December....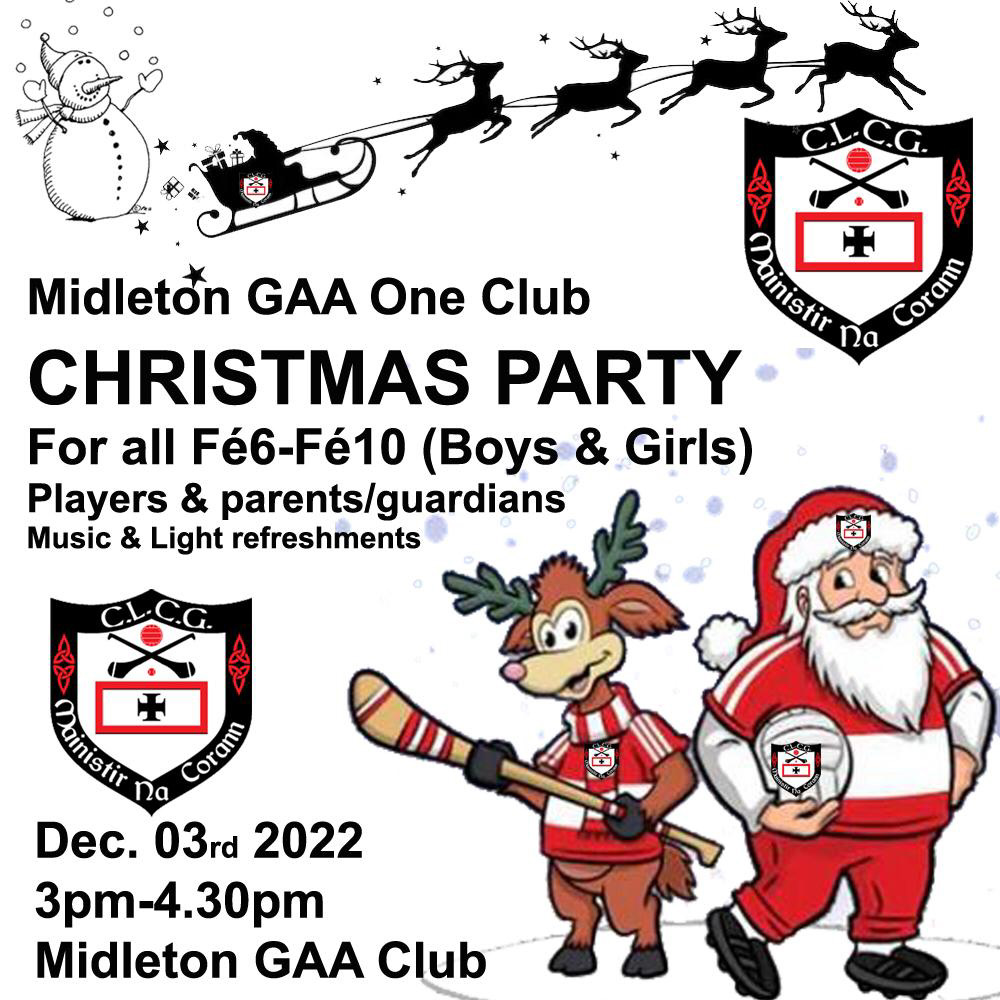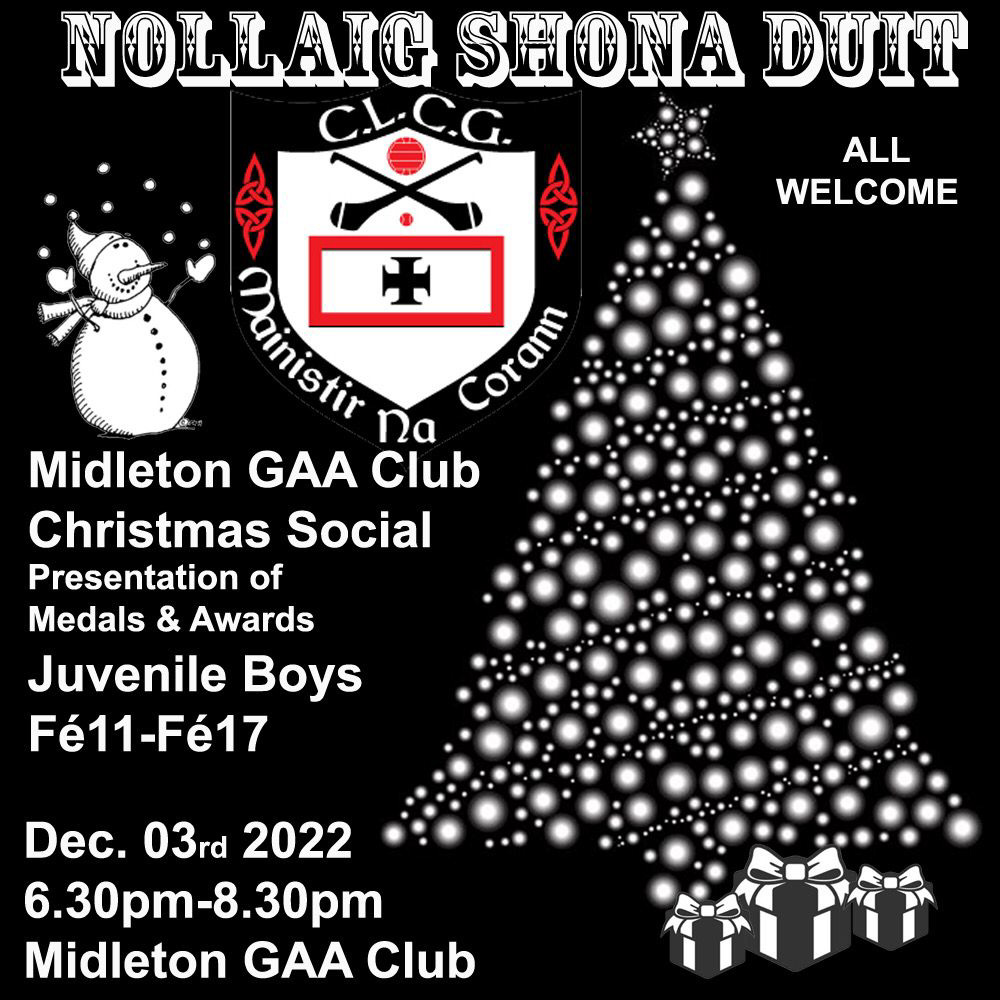 COACHING CONFERENCES AND WORKSHOPS
We constantly encourage all our coaches to partake in as many coaching conferences and workshops that they can. Rebel Óg run relly very courses and workshops and this Saturday, November 26, in Mallow there's a workshop from 10am to 12 noon titled, 'Using A Games Based Approach to maximise fun, particiapation and retention.' See details below. Midleton GAA will remiburse the cost of the course for club coaches. You can register at the following link....http://admin.sportsmanager.ie/sportlomo/registration/event-registration/index/13567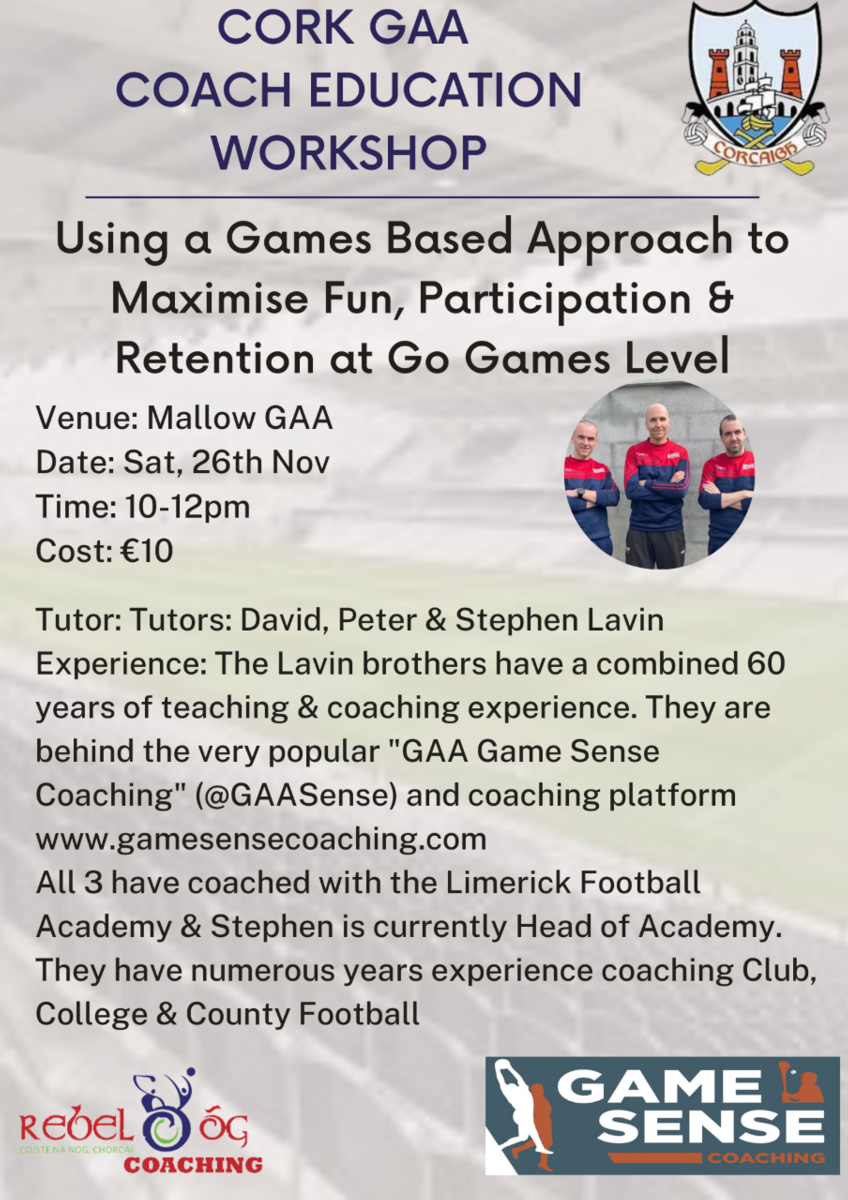 CHRISTMAS RAFFLE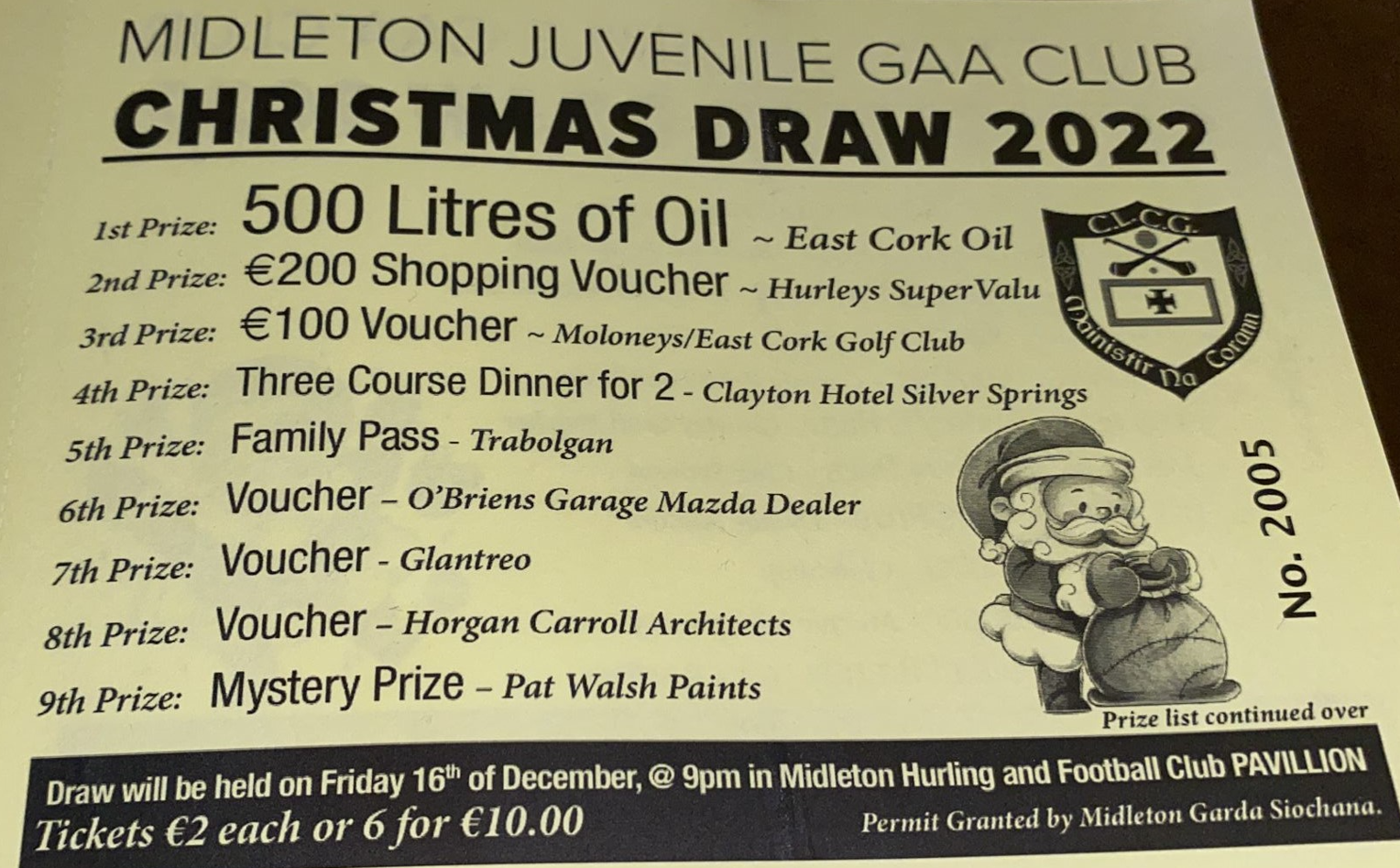 It's Christmas Raffle time again. Tickets are now on sale. €2 per ticket or €10 for six. Brilliant prizes as always and it's an important annual fundraiser for our club. Please support. You can purchase tickets at the link below.
DATE FOR YOUR DIARY
The 40th anniversary Midleton GAA Sen Keohane Memorial Long Puck will take place on St. Stephen's Day. Full details in the coming weeks. All proceedes from the day will be donated to the Mercy Hospital Foundation.
For the record the very first one, in 1982, was a two man team event and was won by Ger 'King' Power and Kevin Hennessy (not a bad team!!). Get practicising.
CLUB SHOP
TIME TO GET YOUR ORDERS IN FOR CHRISTMAS......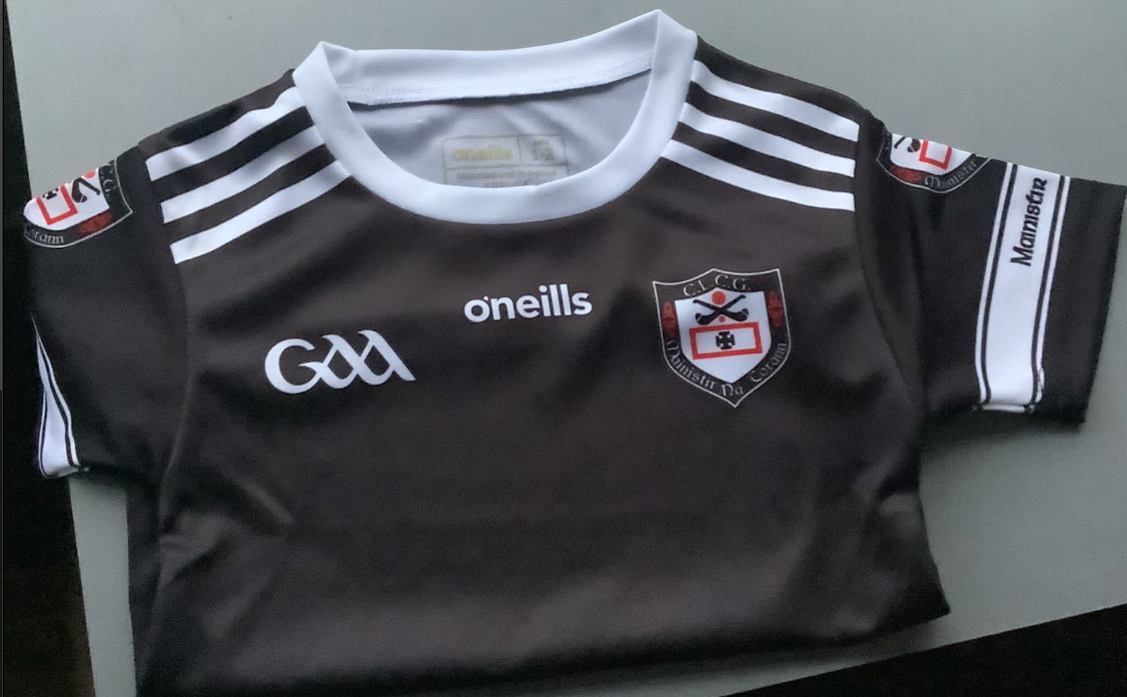 Please note that our shop is still online with collection only at the club on a Saturday morning.
All you have to do is go to the Klubfunder website (www.klubfunder.com/Clubs/Midleton%20GAA/ShopItems) and you will see the full range of what's available to buy. You can shop away to your heart's content, pay for it online and then collect your purchases at the club shop on Saturday morning between 9.30am and 10am. Thank you.
Above is the new black jersey which is now in stock for kids and adults.
CHRISTMAS DISCO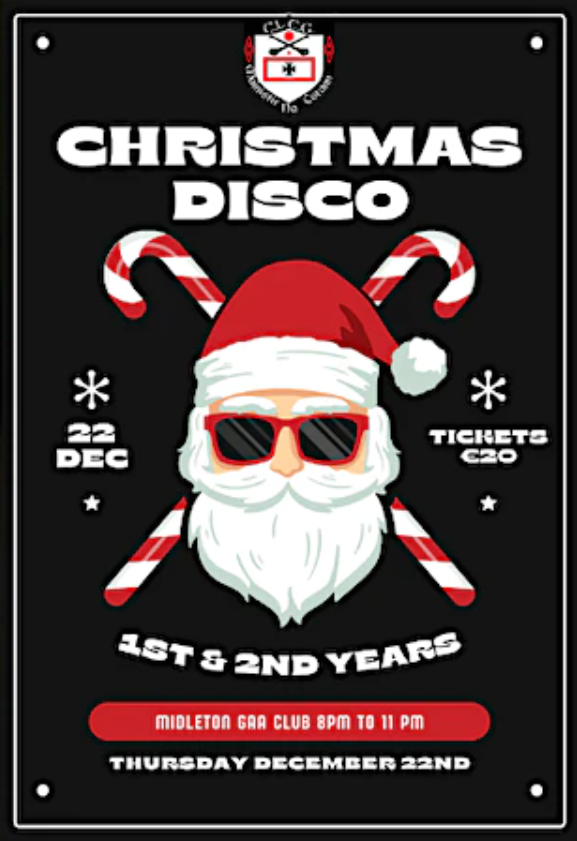 Tickets are SELLING FAST for our teen disco on Thursday, December 22. They can be bought at the link below....
Midleton GAA Christmas Disco December 22nd Tickets, Thu, Dec 22, 2022 at 8:00 PM | Eventbrite
LOTTO DRAW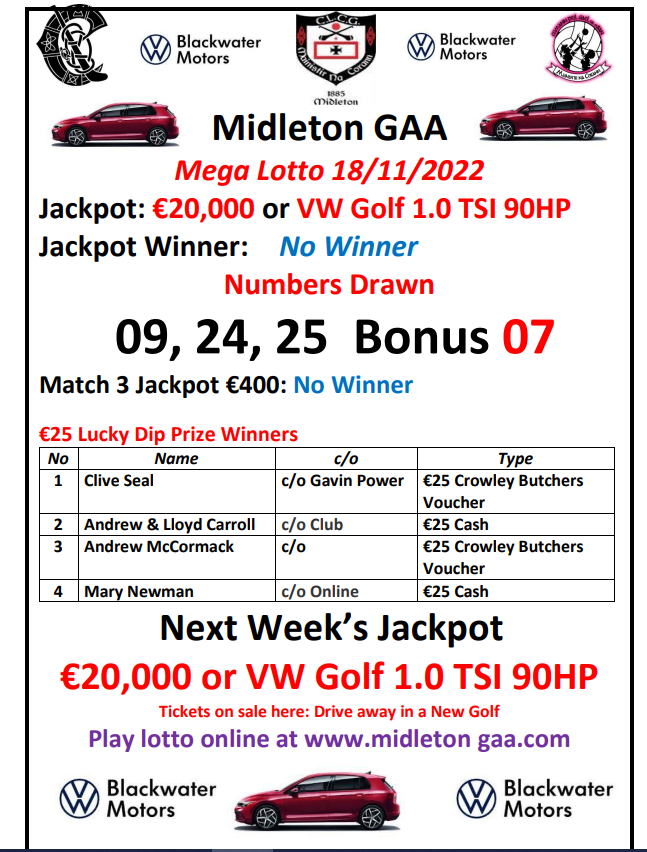 The numbers drawn this week were 9, 24, 25. The bonus was 7.
There was no Jackpot or Match 3 jackpot winner this week.
The €25 Lucky Dip Prize Winners were: Clive Seale, Andrew & Lloyd Carroll, Andrew McCormack and Mary Newman.
Play 24/7 at: http://www.klubfunder.com/Clubs/Midleton%20GAA/lotto
In total Midleton GAA will give out local business vouchers to the value of €3,800 every year as part of our "Shop Local, Buy Local" campaign.
How to play: tickets are on sale at Pat Walsh Paints, Chadwicks, Frank Murphy Butchers, Murphy's Pharmacy, Crowley Butchers, or buy online (see above).

LOTTO RENEWAL
The Lotto yearly renewal has come around again. You could win our Jackpot of €20k or drive away in a Blackwater Motors VW Golf. Last year we've had over 200 Lucky Dip Winners and 6 x €400 Match 3 Winners.
Support the Club by playing online at http://www.klubfunder.com/Clubs/Midleton%20GAA/lotto
Place the number of draws at 50 and pay €100 and be signed up for every draw for the next year
Play, Win & Support this important fundraiser for your Club. Thanks to those who already paid their annual Lotto renewal for the year ahead.
REBELS' BOUNTY DRAW
The November Rebel's Draw took place on Thursday night in Aghabullouge and we had one winner. Vincent O'Neill scooped €250. Well done Vincent and thanks to everyone who supports this important fundraiser for our club.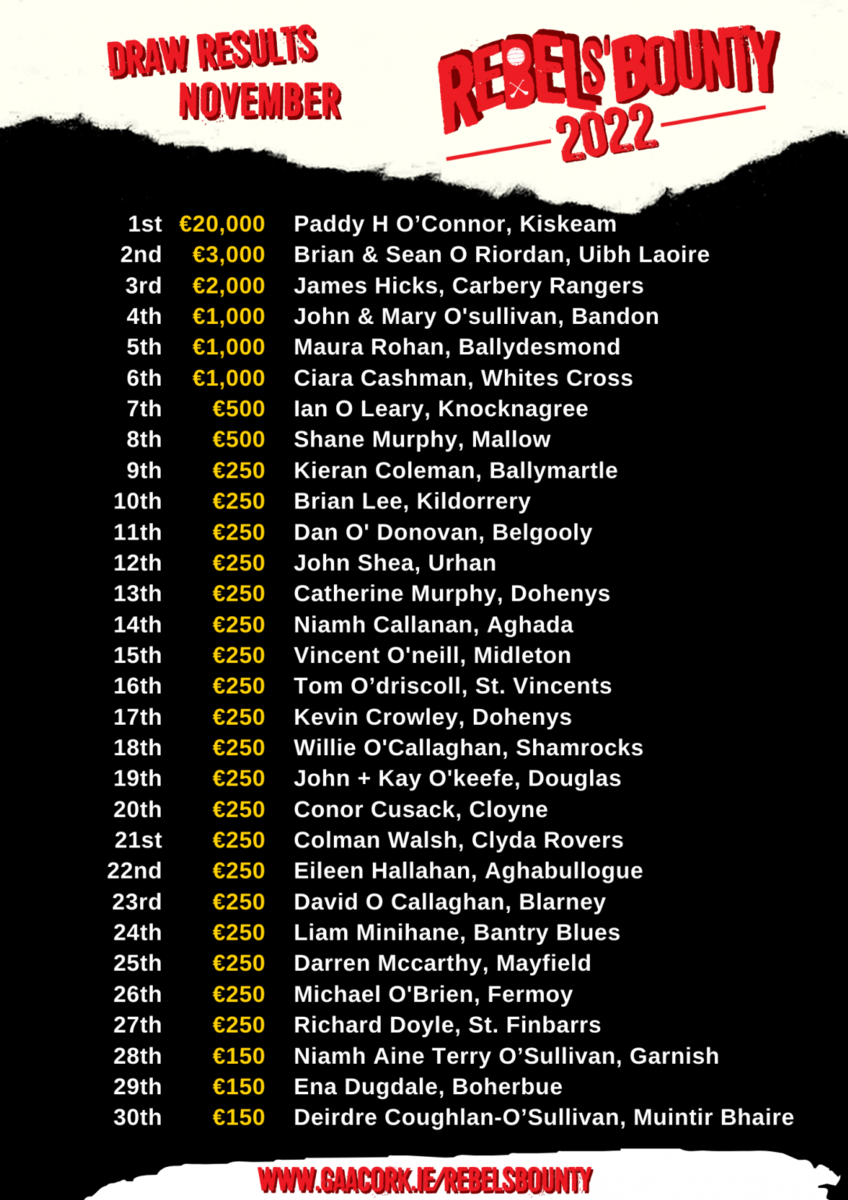 BINGO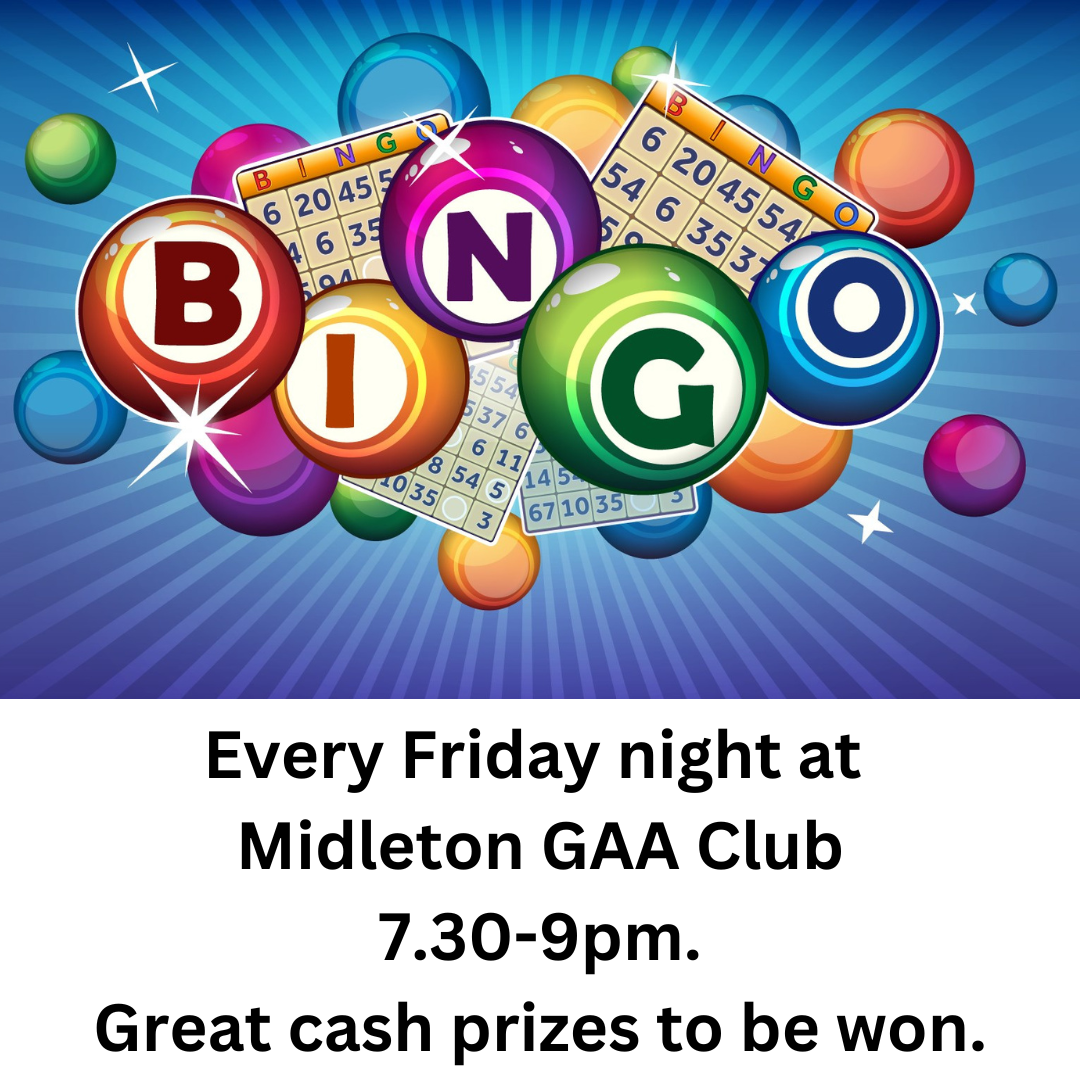 Fancy a good night which also benefits Midleton GAA club...what about bingo on Friday nights?
It kicks off at 7.30pn every Friday night and is over by 9pm. A single book is €6. A double book is €12. The numbers have been really good of late it would be brilliant to keep it going as it really benefits the club.
SOCIAL DANCING
Social dancing returns this Saturday night with music by from Muriel & Fran from 9.15pm.
BIODIVERSITY/NATURE AWARENESS WALK AT PARK SOUTH
Club member Geoff Eastaway will conduct a biodiversity/nature awareness walk in Park South on this coming Saturday, November 26 at 10.30am. The walk will take approximately one hour and appropriate clothing/footwear should be worn. This is open to all club members adult and underage and will be highly educational.
PLEASE PLAY YOUR PART
​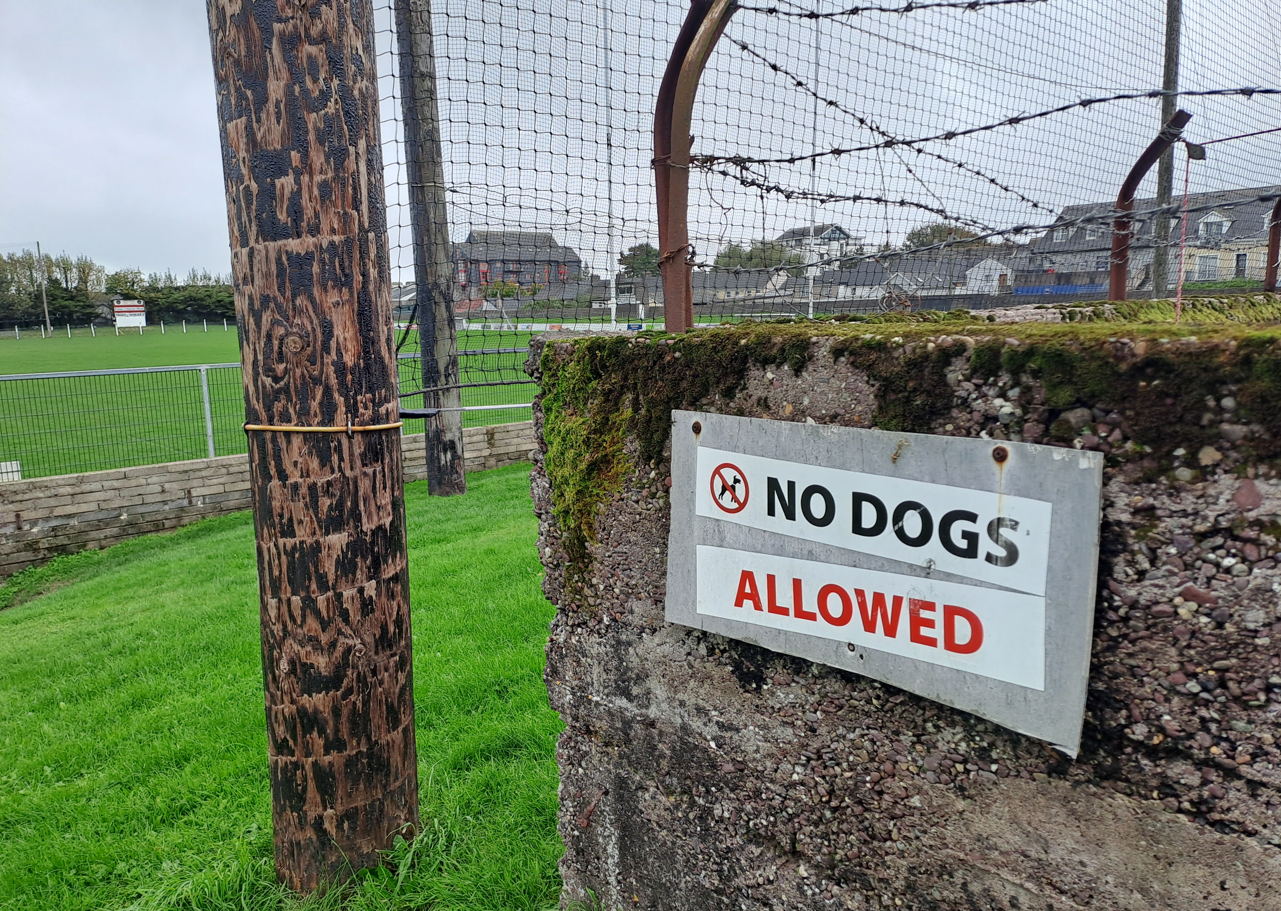 We are asking all players, mentors, parents, supporters and neighbours to please play their part by playing ball on the following.....
Please slow down entering and leaving Park South.
No dogs, except assistance dogs, are allowed at Park South or Clonmult Memorial Park.
Please do not bring single-use plastic bottles to either Park South or Clonmult Memorial Park.
Please put your rubbish in a bin or bag and please bring your gear home with you.
And always be aware of the open water surrounding the pitches in Park South.
If you are a coach, please pass on these simple messages to players and parents.
All members are asked to respect referees and their officials at all times.
Also if you are a coach, last person out locks the gate, toilet and container.