Midleton Hurling and Football, Ladies Football and Camogie Club News - September 8
08 September, 2022
FÉ13 COUNTY CHAMPIONS
P1 HURLING CHAMPIONSHIP FINAL
MIDLETON 2-11 BALLINCOLLIG 1-12

All roads for Midleton hurling supporters led to the astro pitch in Páirc Uí Chaoimh on Saturday for the playing of the County Fé13 final against Ballincollig. These teams know each other well as they met in last year's Fé12 County decider (with Ballincollig coming out on top) and again in this year's league. A great game was hoped for and these two cracking young teams didn't disappoint as they treated the large attendance to an excellent game of hurling.
The young wearers of the famous Black and White got off to an excellent start and led by 0-5 to 0-2 after 13 minutes. But back came the men from the Muskerry division and with 20 minutes on the clock it was Ballincolling who enjoyed a slender advantage on a score of 0-6 to 0-5. This was end to end stuff from start to finish and with both sets of boys giving it absolutely everything they had, there was no surprise then that just a single point separated the teams at midway point, 0-7 to 0-6 in favour of Ballincollig.
The Ballincollig boys got the best possible start to the second-half when they had the ball in the net just two minutes after the restart but this Midleton team showed a coolness way beyond their years and never panicked. Three Magpie points in a row say the gap back to one (1-8 to 0-10) after 11 second-half minutes.
The tension levels in this game were reaching fever pitch when Liam Walsh burst through the Ballincollig cover for a lovely goal to put Midleton a point up with eight minutes to go but there was still an awful long way to go in this cracking encounter.
Back came Ballincollig with a string of points to leave them a point up and looking good for victory well into injury-time.
The referee announced three minutes of injury-time and with the game in added time of added time these tenacious young Magpies snatched victory from the jaws of defeat. After a sterling effort by an excellent backline and midfield, it was down to the forwards to win this game at the death and they didn't disappoint. Corner-forward Ciarán O'Brien won a great ball, looked up and saw the brilliant run of already Man of the Match John O'Sullivan. When the young number 12 got the ball in his hand 99 players out of 100 would have tapped the ball over the bar to seal a certain draw but not the young man from the Cotswolds. He had only one thing on his mind and after beating two defenders he lashed the ball to the corner of the Ballincollig net to send the Magpie supporters wild.
The referee played on from the puck out but once again the men in Black and White stuck to their task superbly and soon it was over, Midleton had won it. Tears were shed on both sides but above all both teams should take great credit for producing a brilliant contest worthy of any county final.
After the excitement died down, Rory Noonan of Rebel Óg presented the cup to outstanding Midleton captain, Peader Egan (pictured below).
After hundreds of pictures were taken with delighted families and supporters and a cavalcade through the town, this great bunch of players were feted at the Midleton GAA club for a wonderful effort. Well done to all involved.
MIDLETON: Breaninn O Dalaigh, Robin O'Brien, Peader Egan, Cian Hogan, Josh Quill, Ciarán Kelly, Rian McCormack, Alfie Hennessy, Finn Cahill, Liam Walsh, Alex Molumby, John O'Sullivan, Ciarán O'Brien, Jack Cahill, Charlie McCarthy. Sub: Rory Nolan for McCarthy.
Also on the panel: Will Stokes, Manus Stewart, Patrick O'Brien, Daniel Moloney, Ethan Foley, Braden Dunlea, Patrick Spellman, Rohan Fitzsimmons, Darragh Crowley, Sean McLoughlin, Donnacha Butler, Charlie Cahill, Jack Sweeney, Daniel O'Connell, Aaron Murphy, Seb Mowinski, AIdan O'Regan and Jack Connolly.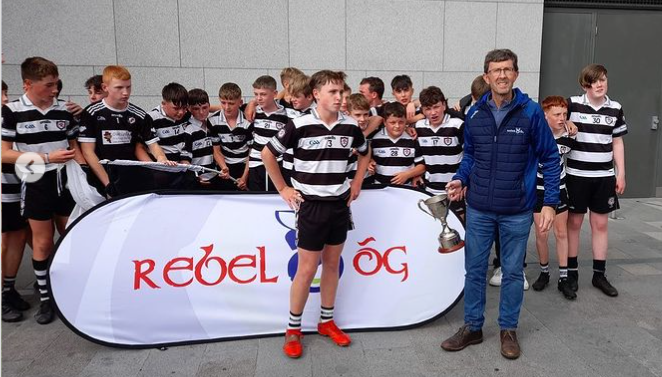 FÉ17S
P1 HURLING CHAMPIONSHIP SEMI-FINAL
MIDLETON 2-11 BALLINCOLLIG 1-9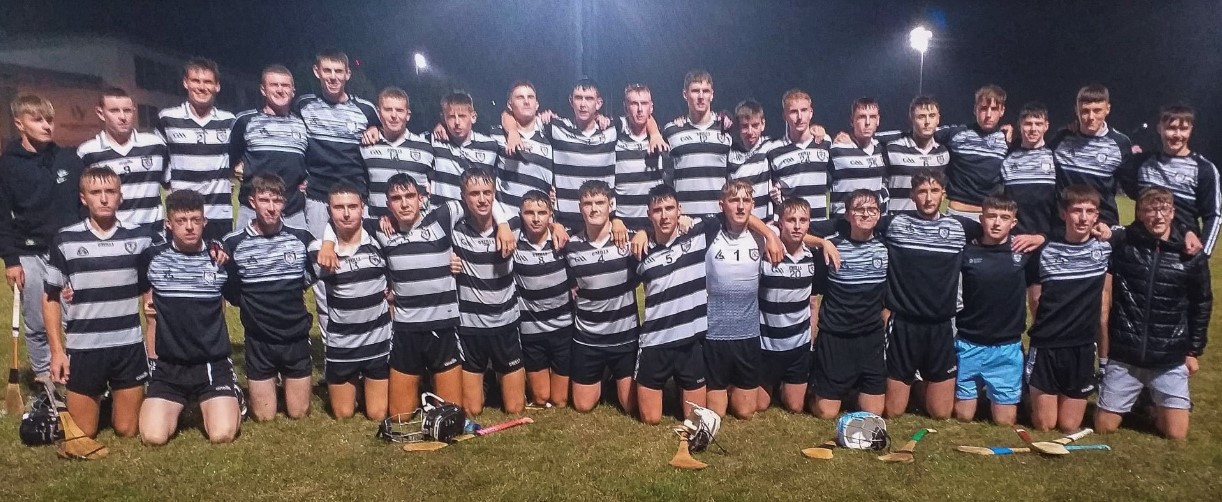 The Fé17 Magpies are into a minor County Final after an excellent semi-final win in very testing condiditons over Ballincollig at the Mardyke on Friday night.
Midleton got off to the perfect start with a goal from full-forward Dara Scanlon to put the men in Black and White 1-1 to 0-0 up inside five minutes.
But back came Ballincollig and by the 16th minute mark the Midleton advantage was down to a single point (1-2 to 0-4).
Ballincollig hit the front soon after but it was the East Cork men who finished the half the stronger with two points from James McSweeney and one from Eoin Frazer to give us a 1-4 to 0-6 half-time advantage.
Midleton came out of the traps firing at the start of the second period and points from Dara Scanlon, Darragh Egan and James McSweeney stretched our lead before Daniel Garde struck for the crucial goal of the game on 42 minutes to leave it 2-8 to 0-7 in favour of the Magpies.
A Ballincollig goal pulled them back into it but Midleton finished strong to see out a fine 2-11 to 1-9 win. Well done lads and mentors on a great win.
They will now play Douglas in the county final on Monday week, September 19 in Páirc Uí Rinn at 8pm. Please support the lads if you can at all.
Scorers for Midleton: D Scanlon 1-1, D Garde 1-0, J McSweeney 0-4 (0-3 f), D Egan 0-2, F Kelly, E Fraser, C Cronin, T O'Leary Hayes 0-1 each.
MIDLETON: Zach Smith, Darragh Higgins, Niall Lang, Tomás Dunlea, Carthaigh Cronin, Tadhg O'Leary Hayes, Alex Moloney, Cian Lambe, Fionn Kelly, Daniel Garde, Eoin Frazer, Evan McGrath, Darragh Egan, Dara Scanlon, James McSweeney. Subs: Luca Brodkorb for Kelly, Eoin Higgins for Garde.

DAVY HOGAN STREET LEAGUE FINALS
The much awaited final day of the Davy Hogan Street Leagues takes place this Saturday (September 10) and what a day it promises to be.
All participating boys and girls will gather on the grass area beside Midleton Farmers market/SuperValu at 9.15am on Saturday morning.
We will depart approx. 9.30am behind the piper and parade up to the main pitch in Clonmult, entering via the rear gate beside SuperValu overflow car park.
Last round games for the Camogie throws in at 10.15am, last round games for the boys competition throws in at 11am – both of these will be refereed by our Juvenile young whistler members. As always parents and coaches are asked to show respect towards the referees and lead by example with encouragement.
The Street League Final for camogie will throw in at 11.45am – the presentation will take place directly after the match around 12.30pm.
The Street League Final for the boys will throw in at 12.15 – the presentation will take place directly after the match around 1.30pm
There will be tea coffee and refreshments available at the club – we encourage everyone to come and show your support for the next generation of Magpies.
FÉ6S
We are recruiting for the next generation of Midleton hurlers and footballers with the registration for our incoming Fé6s now open. All details on the poster below.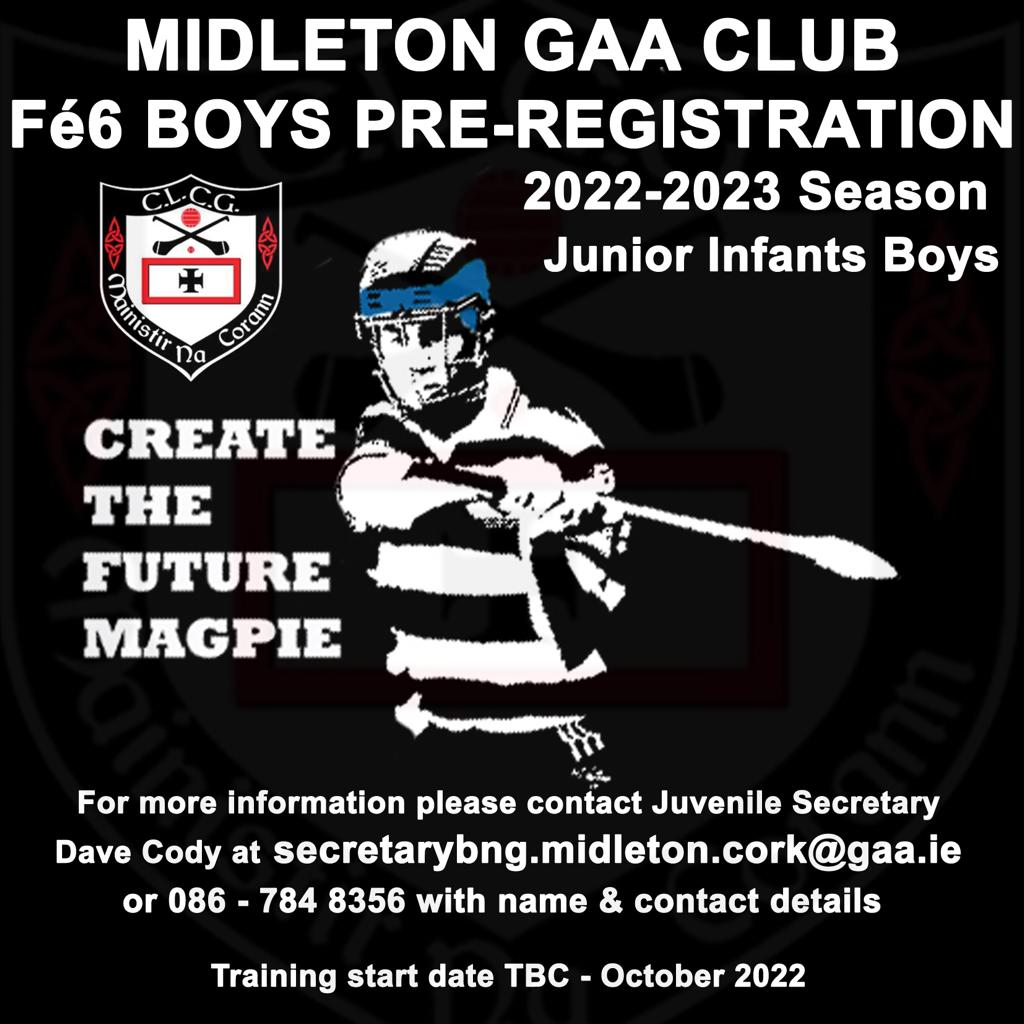 FÉ10 V DOUGLAS


Our lads played Douglas on Saturday last at home in the hurling challenge Go Games.
The lads played three games each and got some great scores throughout each of their games. We would like to thank Douglas for making the trip down to us.
Next up for this group now is the Street Leagues Finals on Saturday. See above.

FÉ12 FOOTBALL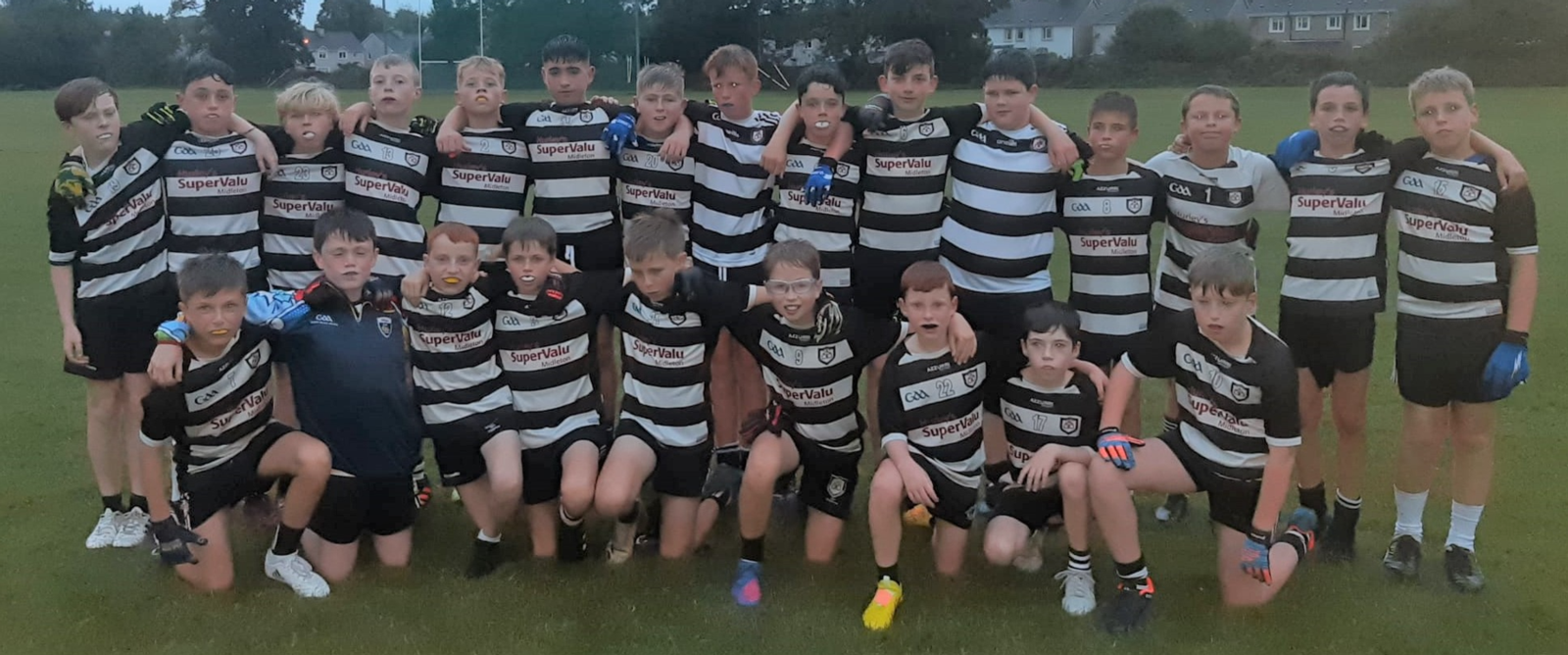 Our Fé12 footballers were at home this week for both group 1 and group 5 boys.
Group 1 versus Carrigaline was played in cruel conditions in Park South on Monday evening and saw the teams inseparable at half-time 1-2 to 0-5. Unfortunately a stronger second-half from the visitors saw them take the win. . Full-time score: Midleton 1-3 Carrigaline 1-12
In much better condiditons on Tuesday, our Group 5 team led from the start and throughout. Well done boys ye are flying. Final score: Midleton 8-12 Kiltha og 2-0.

FÉ15S
COUNTY FINAL
The date has been set for our P1 Hurling Championship Final. We will take on Sarsfields in the Mardyke on Saturday week (September 17) at 3.45pm. Please put this date in your diary and come out and support this great bunch of lads.
D4 SEMI-FINAL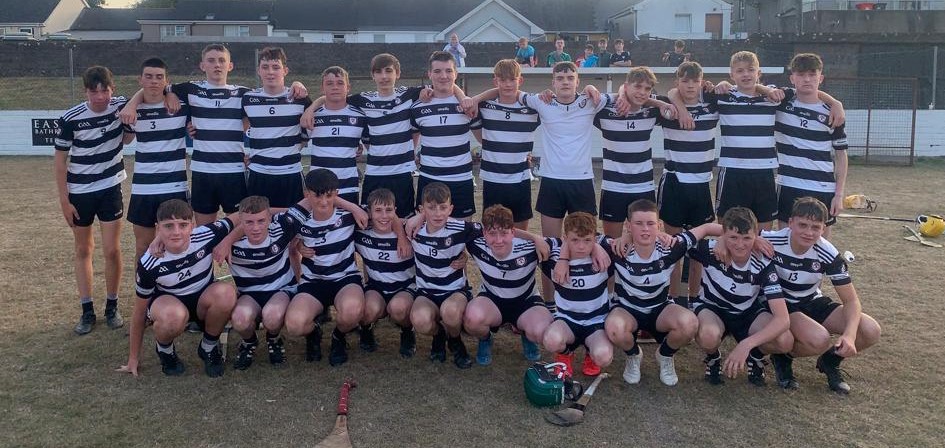 Our Fé15 Division 4 team had an excellent win in their County semi-final on Thursday night last when they defeated Douglas on a final score of 2-12 to 1-6 in Clonmult Memorial Park. This was a great team performance from start to finish. Well done lads. We are waiting on the winners of the other semi-final betwee Ballincollig and Sarsfields.

SAFEGUARDING COURSE
A GAA child safeguarding course will be run in the club on Wednesday 28th September.
To register for the course please email the children's officer on childrensofficer.midleton.cork@gaa.ie
If you are unsure whether you need to attend this course, please don't hesitate to contact the children's officer. Please note that the GAA safeguarding course is a stand-alone course and needs to be completed by all GAA coaches. The safeguarding course for other associations does not qualify you for GAA and you must complete the GAA course.

ADULT SECTION
INTERMEDIATE HURLERS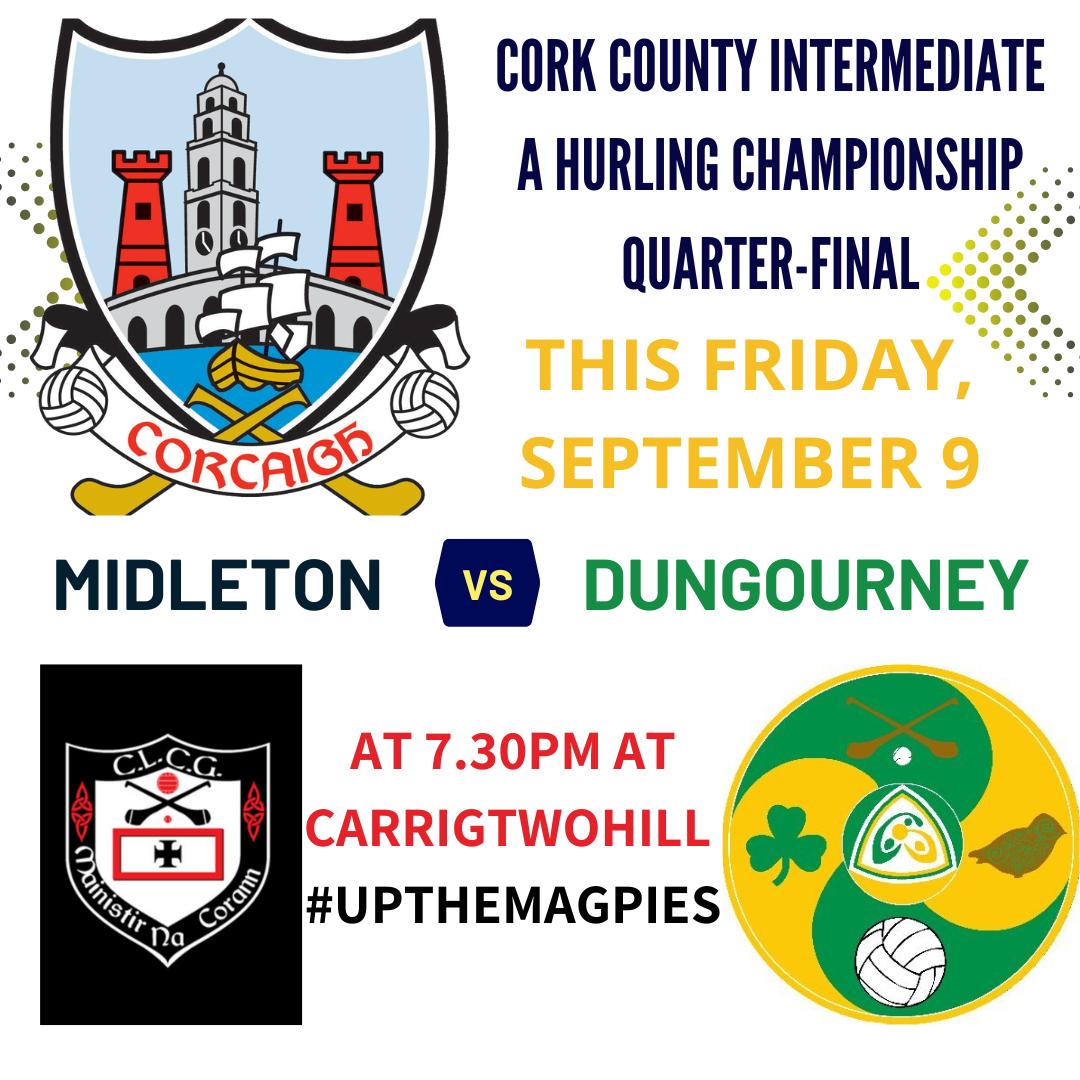 Our intermediate hurlers are back in action tomorrow (Friday, Sepetember 9) when they take on neighbours Dungourney in the quarter-finals of the County Intermediate A Hurling Championship in Carrigtwohill at 7pm. Remember tickets must be bought in advance, see link below. No cash will be taken at the gate. Also please note that only players and mentors will be allowed park in the Carrigtwohill GAA grounds on the night. The very best of luck to all involved.
https://tinyurl.com/yc84v73b

JUNIOR A HURLING CHAMPIONSHIP
After a win (over Carrigtwohill) and a draw with Cobh in their opening two games, the Junior A hurlers are back in championship action on Saturday (September 10) when they travel to Rostellan to take on Sarsfields at 4pm. Cash taken at the gate, no ticket needed. Best of luck to all involved.

JUNIOR B HURLING CHAMPIONSHIP
Our Junior B hurlers are also back in action this weekend. On Sunday they travel to Dungourney to take on Bride Rovers at 12 noon. Cash taken at the gate, no ticket needed. Best of luck lads.

MAGPIES IN CANADA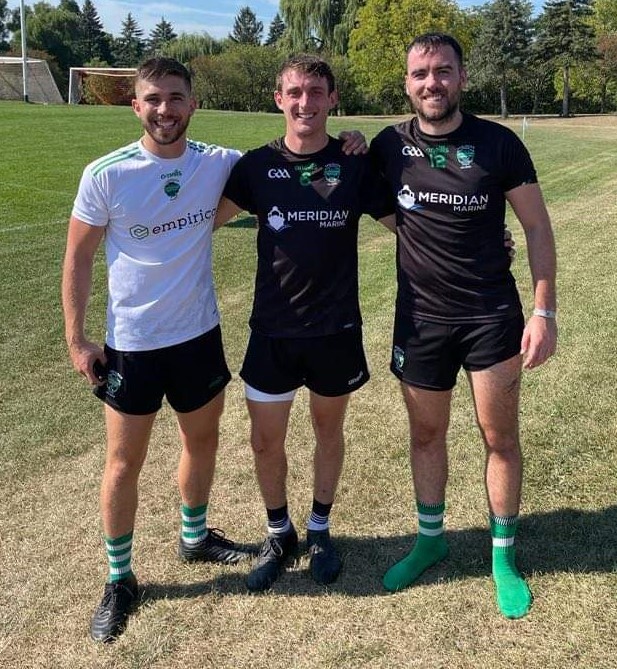 A big well done to three former (and hopefully again some day) Magpies who lined out in the Canadian National Championships last weekend with Cú Chulainn, Vancouver. The three Magpies in question were Cormac Walsh, Padraigh 'Foggie' Nagle and Alan Stanton. After a brilliant effort the lads lost out to JP Ryans by a single point but lost nothing in defeat. The Magpies contingent looks set to be increased in coming months with Padraig O'Farrell and Eoin Mitchell both in transfer talks. Well done lads. #PiesAbroad.

CORK UNDER 20S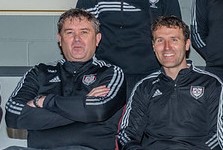 A big well done to our own Terence McCarthy who was this week confirmed as a Cork U-20 hurling selector for 2023. Our county winning coach and Cork hurling great, Ben O'Connor, will be the manager on a two-year term. The two lads, who worked together helping the Magpies to county glory in 2021, will be joined by Ger O'Regan (St. Finbarr's), Ronan Curran (St. Finbarr's) and Anthony Nash (Kanturk).
We wish them all the very best of luck.


CAMOGIE
FÉ7 V DOUGLAS


Great numbers togged out on Sunday morning as we hosted Douglas at home in Park South. Both teams with 30+ girls turning out. A great morning of Camogie was had and great fun by all. Thank you to Douglas for traveling down to us and to all the parents and siblings for their support.

FÉ9 V KILLEAGH/CARRIGTWOHILLL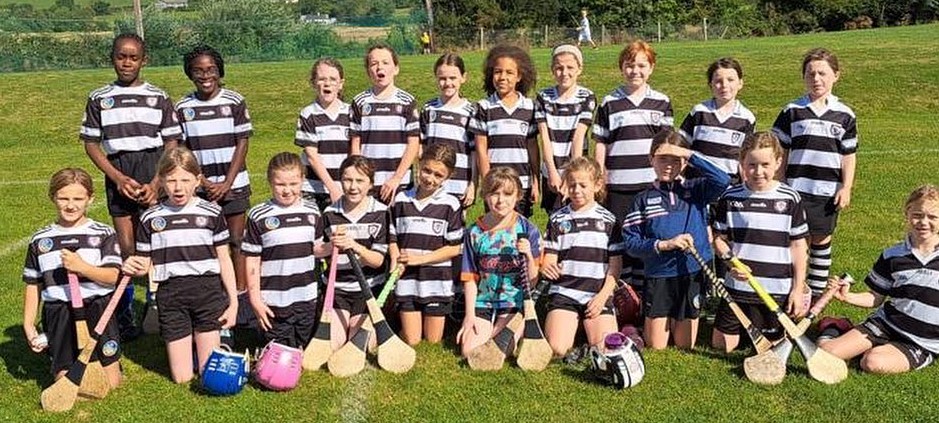 Killeagh hosted our Fé9 girls and Carrigtwohill on Sunday morning. We played two games in the glorious sunshine, against each club. The girls played their hearts out and we saw all their skills on display. Some great camogie this morning. Well done to all involved.

FÉ10 V BRIDE ROVERS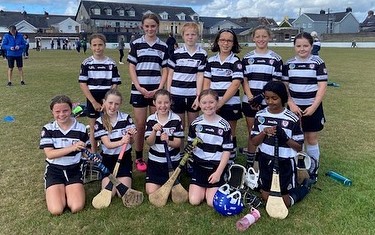 Midleton'S U-10s played Bride Rovers in their first game of round TWO Go Games on Sunday in Clonmult Memorial Park.
The girls played two matches against a strong Bride Rovers group but they showed great determination by continually challenging for possession. They also displayed great team-work and we are very proud of how this group is progressing and working together. Well done to all the players and also thanks to Jill Connaughton who refereed for us.

FÉ12 V WATERGRASSHILL/GRENAGH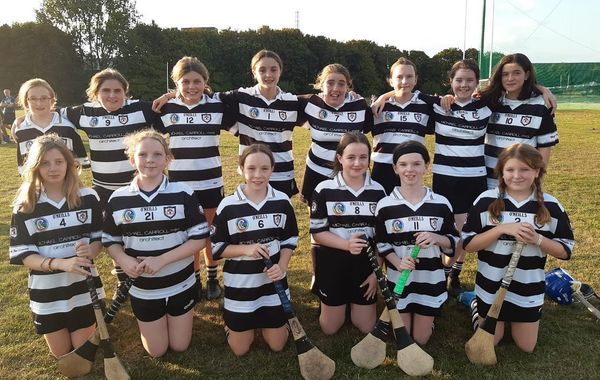 Our Fé12 girls were in action twice this week against Watergrasshill in Glenville and Grenagh in Park South. The Midleton team didn't get the wins on these occasions and are putting in great effort and determination in all their games. Well done to all the players and thanks to the referees and to all the supporters. The team and club would like to wish Millie a speedy recovery from the serious injury picked up in the Grenagh match.

FÉ14 V ST FINBARRS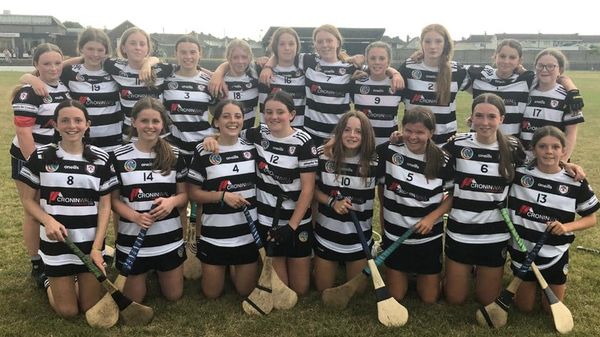 Our Fé14 Camogie team played their second Championship group game against St Finbarrs on Wednesday evening in Clonmult Memorial Park. Opting to play with the breeze in the first-half the girls took to the field with high expectations. They received a bit of a shock though when an extremely motivated Barrs team scored two quick goals and put the girls on the back foot. Game plans went out the window and the girls simply rallied to hold the Barrs attack.
The half finished with the girls trailing and slightly emotional to boot! Some encouraging words and a few changes resulted in an extremely focused and determined group of girls taking to the field for the second-half. What a transformation. A serious case of the proverbial 'game of two halves' as the girls seemed to step up to a different level. An outstanding defence held the Barrs scoreless while the forwards finally clicked to reel in the deficit and ultimately win by an eight point margin. Well done girls and welcome to Championship. A big lesson learned…hard work beats talent when talent doesn't work hard! Final group game against Glen Rovers scheduled for September 11th away.

IMOKILLY FÉ14 FINAL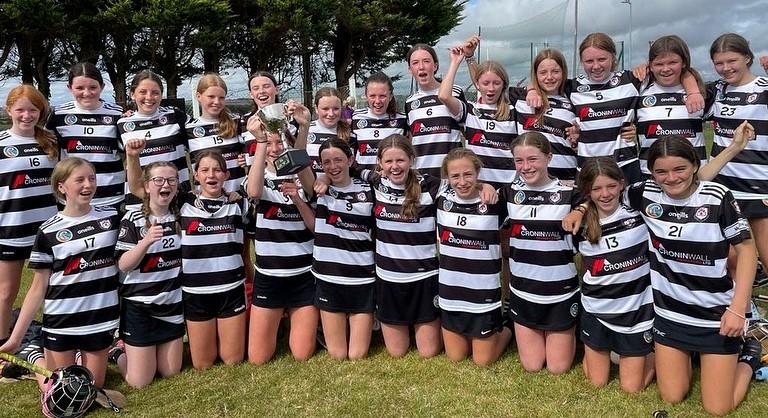 Our Fé14 Camogie team reached the Imokilly League final to play Castlelyons at the Fr O'Neills pitch on Saturday. The girls had been well beaten by the same opposition in their opening game of this league a few months ago and they were looking forward to a serious challenge. They are an extremely hard working bunch that have really learned a lot from their recent championship games and for this game they were all focused on a strong start. The warm up was tweaked to suit this and it was very evident from the girls pre-match huddle that they were ready to hit the ground running. The work-rate throughout the field was fantastic with every girl giving their all, they had the best start of any game played year to date. All forwards again got on the score sheet, which is fantastic, but a skill the girls are excelling at now is the ability to find the player in a better position. The first-half ended with the girls deservedly in front but in no doubt of the challenge they would receive in the second-half.
Castlelyons came out very strong in the second-half and worked really hard to keep the ball in the Midleton half of the pitch. The girls defended brilliantly though and were under serious pressure when trying to feed the forwards. Reinforcements were required from the bench. The girls that came in were absolutely fantastic with two top drawer goals being scored to seal the victory.
Castlelyons deserve great credit for the high work-rate and skill level they brought, they never stopped until the final whistle, a fantastic game for all the spectators.
A special congratulations for our joint captains, Robyn Keating and Emma Fitzgerald (pictured below), who teamed up to give a great speech after receiving the cup. I particularly enjoyed Emma's addition.
Next up the girls will play Glen Rovers in their last Championship group game in The Glen on Sunday 11th September at 7pm. Keep up the hard work girls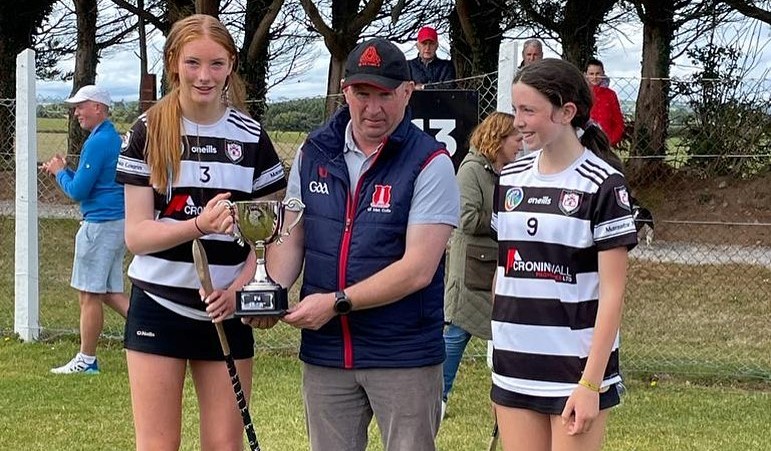 FÉ16 V NEWCESTOWN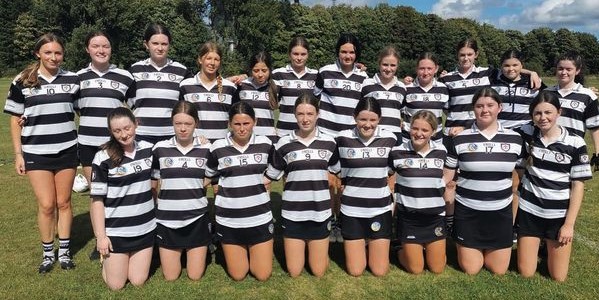 On Sunday morning our U-16s played the second round of championship against Newcestown. All these girls performed from the start, putting drills from training into practice. The work-rate from these girls is always top notch and they never fail to impress. Newcestown put up a brave and tough battle but fortunately for us the scoring went in our favour. Thanks to all that supported. Thanks to Laura our captain. To Newcestown for travelling and wishing them all the best going forward. Our third Championship game is on the main pitch on Tuesday next, the 13th versus Sars. Time to be confirmed.

STREET LEAGUES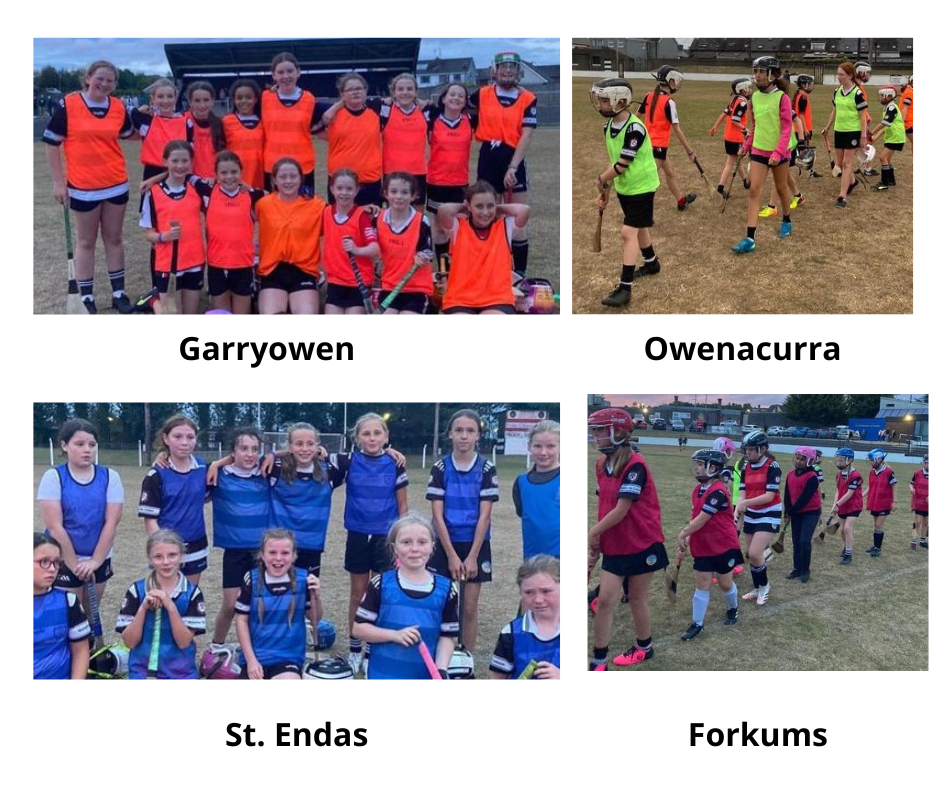 Our innaugral Camogie Street Leagues took place at Clonmult Memorial Park last Friday night. There were great displays of camogie on show from all four teams. Rounds one and two ensued with Forkums (Red Team) and Garryowen (Orange Team) both earning four points each on the results table. Owenacurra (yellow team) and St Enda's (Blue Team) unfortunately, despite the teams playing their hearts out it wasn't their day but heads up girls as it's all to play for next Saturday 10th September for Round three and the Final. All support welcome.
LADIES FOOTBALL
MINORS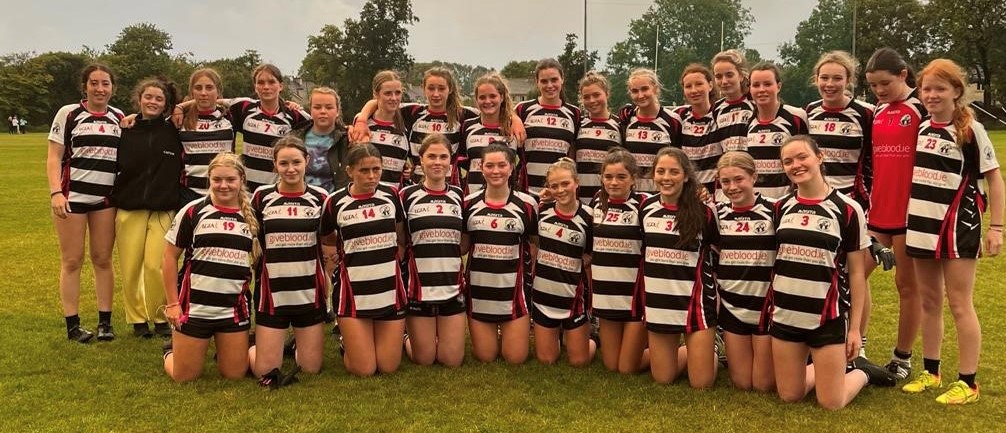 In what can only be described as atrocious conditions our minor ladies played Lisgoold in their last league game on Monday evening. Lisgoold got the better start and scored four fast points but once Midleton settled their scores started to come their way. A great battle between the two teams saw a very entertaining game played. Great credit is due to both teams who fought for every ball in unbelievable rainfall. We have completed the group stages of the league and have now qualified for and East Cork semi-final. They will also go forward to play in the Cork County Championship. Fixtures tbc.

UNDER 12S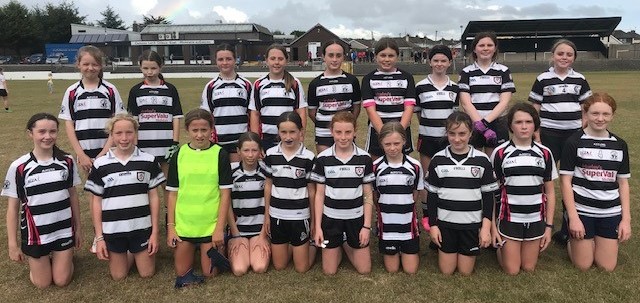 Our U-12 girls played another league game in the Cork County leagues when they hosted Clonakility last Saturday. A tough game for our young team as they were up against a team who had all girls on the age. As always, the girls tried their hardest and put in a tremendous effort.

JUNIOR A CHAMPIONSHIP
Best of luck to our Junior Ladies who take on Funcheon Gaels this Sunday in Kildorrey in their second match of their Championship campaign.

LOTTO RESULTS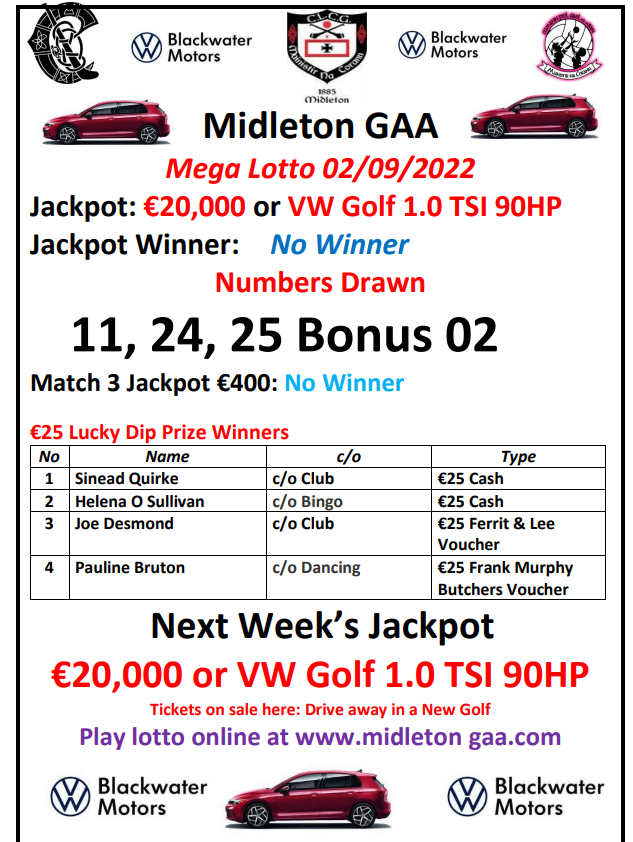 This week's lotto results:
Jackpot Winner: No Winner
Numbers Drawn - 11, 24, 25 Bonus: 2
Match 3 Jackpot €400: No winner
Lucky Dip Prize Winners
Sinead Quirke - €25 Cash
Helena O Sullivan - €25 Cash
Joe Desmond - €25 Ferrit & Lee Voucher
Pauline Bruton - €25 Frank Murphy Butchers Voucher
Next Week's Jackpot - €20,000 or VW Golf 1.0 TSI 90HPPlay 24/7 at: http://www.klubfunder.com/Clubs/Midleton%20GAA/lotto
In total Midleton GAA will give out local business vouchers to the value of €3,800 every year as part of our "Shop Local, Buy Local" campaign.
How to play: tickets are on sale at Pat Walsh Paints, Chadwicks, Frank Murphy Butchers, Murphy's Pharmacy, Crowley Butchers, or buy online (see above).

LOTTO RENEWAL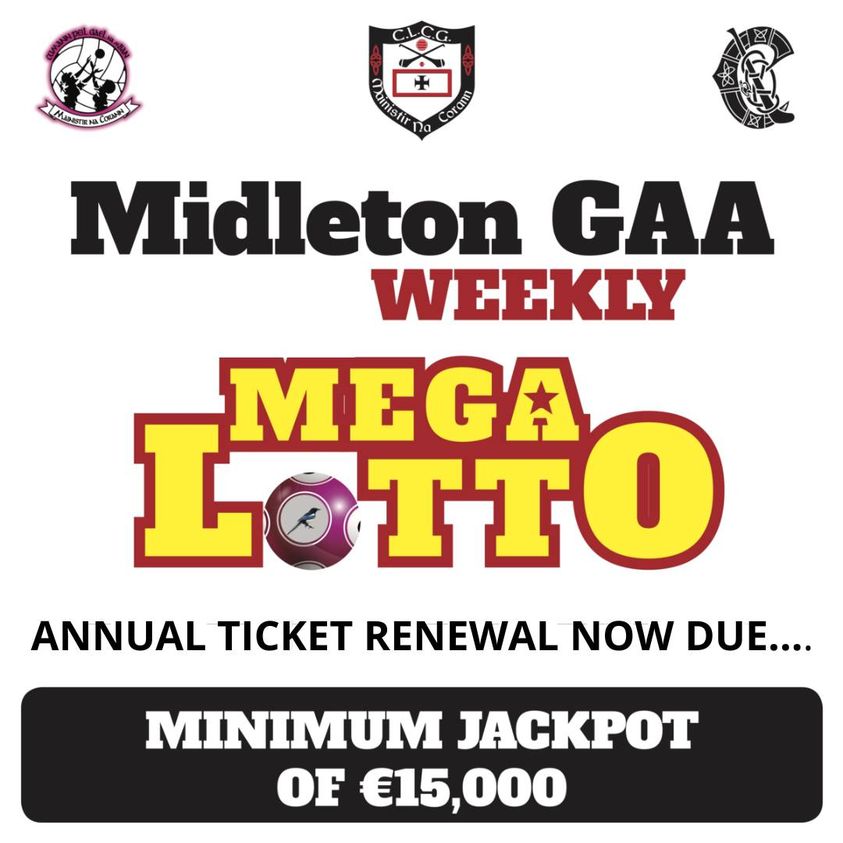 The Lotto yearly renewal has come around again. You could win our Jackpot of €20k or drive away in a Blackwater Motors VW Golf. Last year we've had over 200 Lucky Dip Winners and 6 x €400 Match 3 Winners.
Support the Club by playing online at http://www.klubfunder.com/Clubs/Midleton%20GAA/lotto
Place the number of draws at 50 and pay €100 and be signed up for every draw for the next year
Play, Win & Support this important fundraiser for your Club. Thanks to those who already paid their annual Lotto renewal for the year ahead.

BINGO
Our Bingo continues on Friday nights with an early game at 7.25pm. Everyone is welcome.

CLUB SHOP
The Midleton GAA club shop is back up and running for the 2022 season but please note that it's still online with collection only at the club on a Saturday morning.
All you have to do is go to the Klubfunder website (www.klubfunder.com/Clubs/Midleton%20GAA/ShopItems) and you will see the full range of what's available to buy. You can shop away to your heart's content, pay for it online and then collect your purchases at the club shop on Saturday morning between 9.30am and 10am. Thank you.

PLEASE PLAY YOUR PART
We are asking all players, mentors, parents, supporters and neighbours to please play their part by playing ball on the following.....
Please slow down entering and leaving Park South.
No dogs, except assistance dogs, are allowed at Park South or Clonmult Memorial Park.
Please do not bring single use plastic bottles to either Park South or Clonmult Memorial Park.
Please put your rubbish in a bin or bag and please bring your gear home with you.
And always be aware of the open water surrounding the pitches in Park South.
If you are a coach, please pass on these simple messages to players and parents.
Also if you are a coach, last person out locks the gate, toilet and container.
In light of what happened last week in Roscommon, we want to appeal to everyone involved with Midleton GAA to respect referees at all times. Remember if we don't have referees then we will have no games. Simple as that.

GOALMOUTH PROTECTION UNITS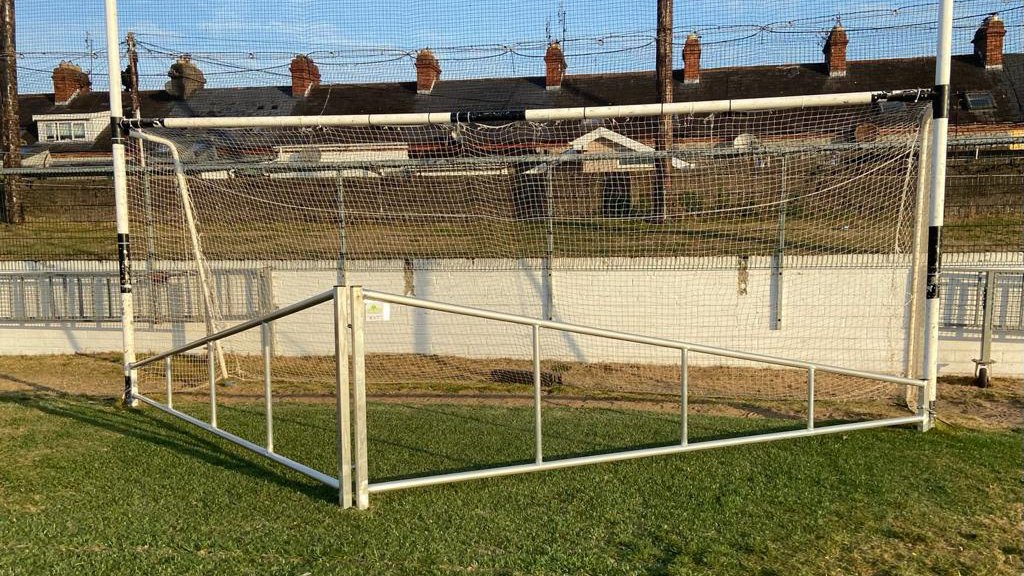 This week our new goalmouth protection units were installed in Clonmult Memorial Park by Net Fix Ireland. Please ensure that they are put back after every match. Thanks.

CONDOLENCES
We would like to offer our deepest sympathies to the families and friends of Geraldine Clancy (Cherrywood Ridge), Tom Roche (Rocky Road), Noel Hogan (Youghal) and Moss Egan (Rosary Place).