Midleton Hurling and Football, Ladies Football and Camogie Club News - July 14
14 July, 2022
GOLF CLASSIC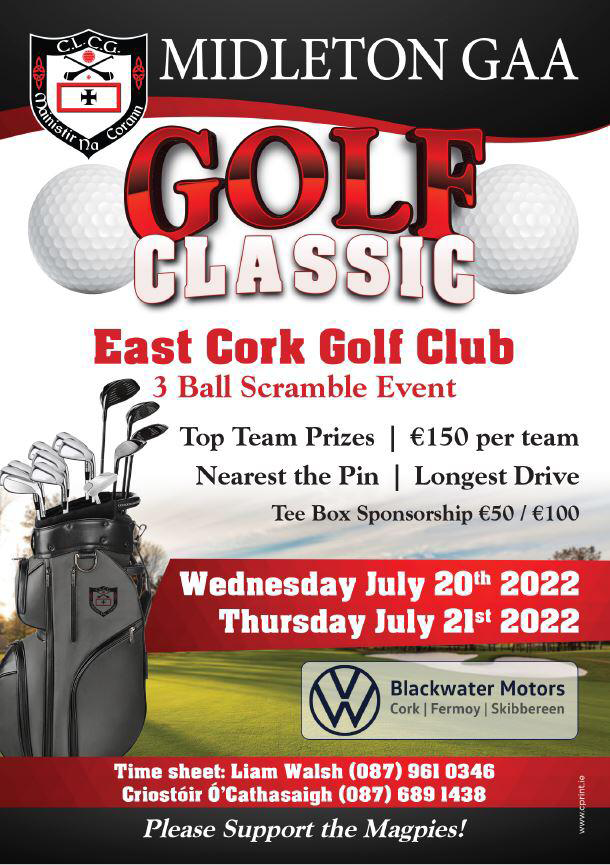 If your inspired by the Open Championship at St. Andrews, now is the perfect opportunity to book in your team for the 2022 Midleton GAA Golf Classic. It will take place at East Cork Golf Club on July 20/21 (next Wednesday and Thursday) in association with our sponsors, Blackwater Motors.
Tee times are booking up fast - thanks to those who have already booked up for this very important annual fundraiser - so don't miss out - when they're gone, they're gone.
Please contact Liam Walsh (087-9610346) to book your tee time or if you're not a golfer maybe you'd like to sponsor a tee box for just €50.
You can register your team, tee box or both at the following link:
https://www.klubfunder.com/Clubs/Midleton%20GAA/EventRegistration#EventRegistrationOptions
JUVENILES
CÚL CAMP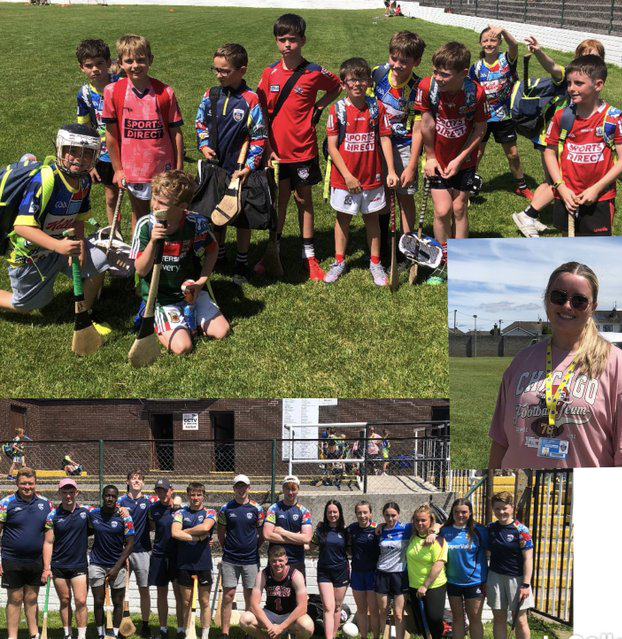 Thanks to everyone who helped out at the first Cúl Camp last week. Great fun was had by all and hopefully happy memories were made.
FÉ12S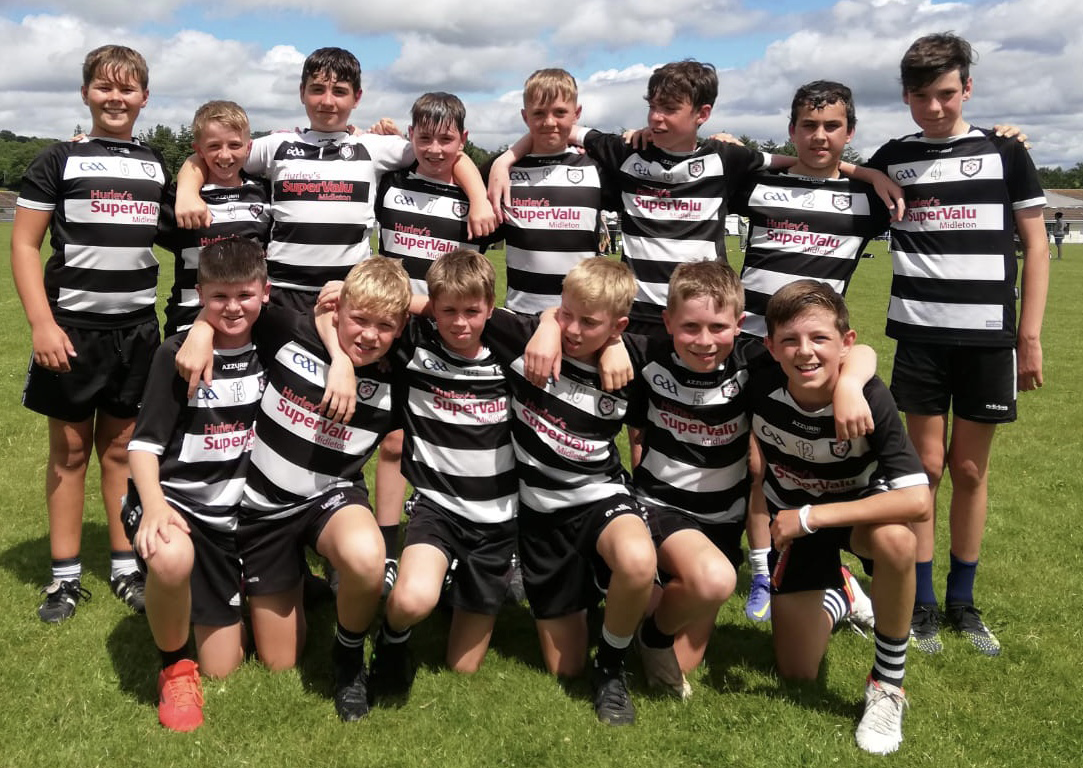 A busy weekend for the Fé12 boys last weekend. On Saturday we travelled to Clonea (above) in Waterford for the annual Tommy Finn hurling tournament group stages. Two wins against Dungarvan and Mooncoin and a draw against Carrick Swans meant we qualified for the finals weekend in two weeks time.
Then on Sunday we faced the touring Kilmacud Crokes in Park South (below). The boys all played some great hurling under cruel conditions but the game on the day went to the visitors from Dublin. Thanks to all the parents and coaches for snacks and goodies back in Clonmult Memorial Park and a special thanks to Pat for his help. Well done all.

FÉ13 V DOUGLAS
Our Fé13s entertained Douglas on Sunday in the Rebel Og Coiste P1 section 1 Hurling League Phase 2 and came out convincing winners on a scoreline of 5-22 to 1-8. Well done lads.
FÉ15 P1 LEAGUE FINAL
On Saturday evening we travelled to Douglas for the final of the U-15 County Hurling League.
In what can only be described as a pulsating hour's hurling we came out on top in a fiercely contested final. Down some key players due to holidays etc, we started the better 1-2 in the opening three mins, with points from Peter Barrett and Cian Stack and he goal coming from a great catch out of the air and a finish to match by the lively Stack.
Once both teams settled the standard of hurling was sublime at times. We got the better of the exchanges and halfway through the first-half we led by 1-8 to 0-3, with Barrett deadly from place balls. We were steady throughout with fullback Lochlann Stewart, Matthew McSweeney, Darragh Cronin and the impressive Cian Lawton clearing what was coming our way and Tomas Geary working hard at full forward. With halftime approaching Douglas rattled off three unanswered points to keep themselves in contention. But on the stroke of halftime Barrett was in the right place to latch onto a breaking ball which he blasted into the back of the net. This gave us a halftime lead of 2-9 to 0-6.

At the start of the second-half, Douglas came out with serious intent by rattling off the first six points of the half. This was despite the huge efforts of Eoin Ahern, Sean Crowley, Nicky Coughlan and Josh Hogan. The heat was now taking its toll on both teams and some brilliant points from Barrett, Coughlan and Hogan kept our noses in front. At the other end goalkeeper Diarmud Lester was keeping Douglas at bay with two fine saves. Eventually he was beaten with minutes remaining as Douglas cut the gap to one point with a goal of their own leaving it 2-15 to 1-17 entering the final minutes.
With Rian O Driscoll and Eoin Hurley giving there all in defence, Mikey Pedley was dangerous throughout and substitutes Max Murphy and Shane O'Mahony doing there bit. Points from Barrett and Pedley and some frantic defending at the end allowed us take the honours on the night. At the final whistle there were great scenes as we held out for a 2-17 to 1-18 victory. Once everything settled, Captain Lochlann Stewart accepted the Cup on behalf of this extremely hard working bunch of players. Well done to everyone on the night and to the parents, Grandparents, brothers, sisters who gave us great support all through the league campaign.
Our Fe 15s continued their rich vein of form this week with a hard earned 4-11 to 3-6 win over local rivals Aghada, to ensured we qualified for the Fe 15 Div 1 Football League Final. Well done to everyone on the night. Its been a great league, with some hard earned wins. The Final TBC this week.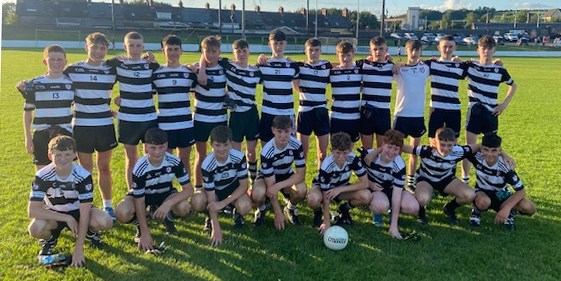 FÉ17S V AGHADA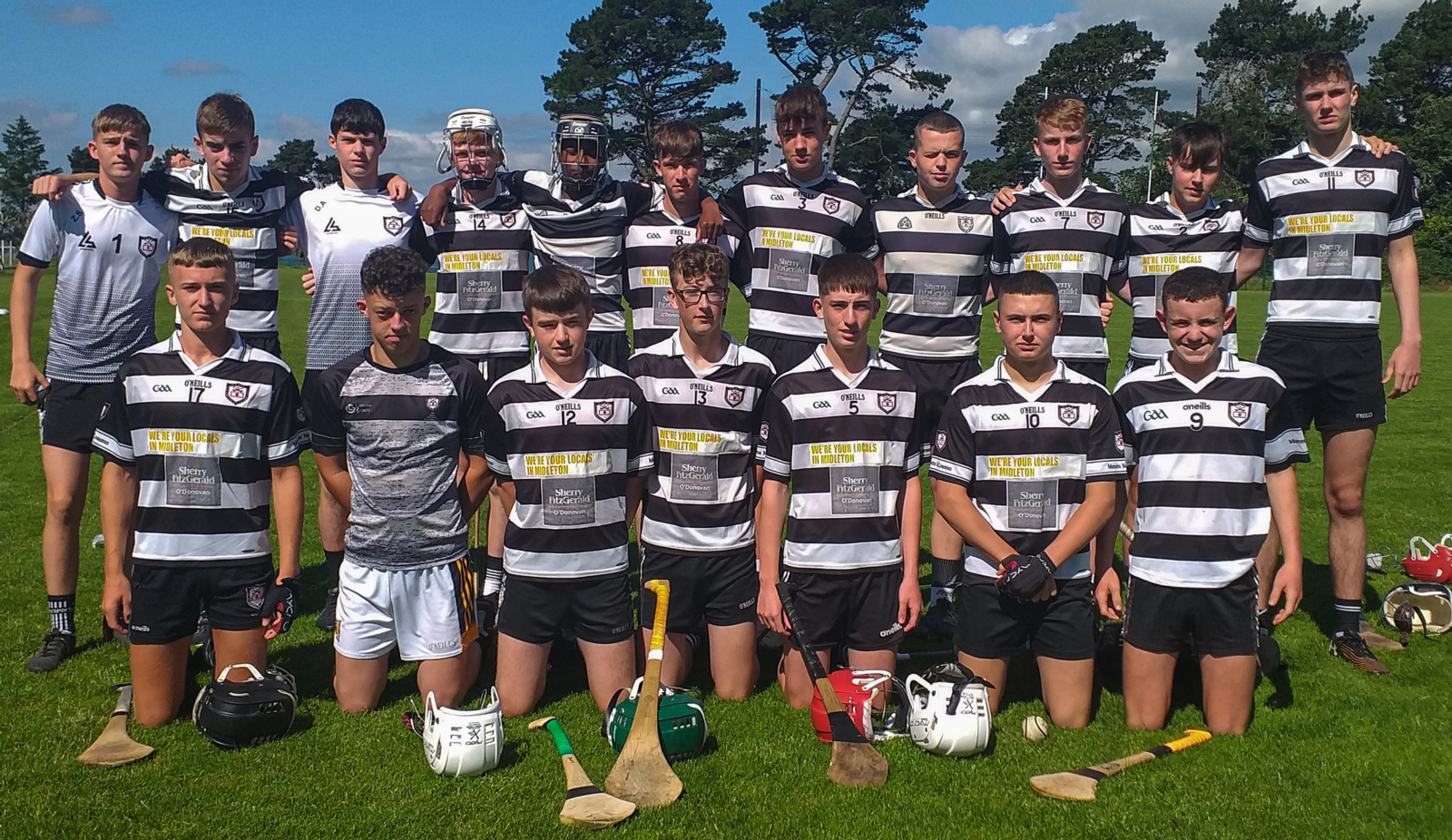 Our Fè17s C3s team had a great win in Rostellan in the league over the weekend, coming out on top of a competitive fixture by a score of 5-16 to 0-17 against our hosts Aghada.
JUVENILE FIXTURES
Friday 15th July
Rebel Og Coiste Fe13 C3 Division 5 Football League Phase 2 Section 2
Kiltha Og v Midleton at 7pm in Castlemartyr
Rebel Og Coiste Fe13 Prem 1 Football League Phase 2
Midleton v Douglas in Midleton at 11am
Wednesday 20th July
Rebel Og Coiste Fe15 Premier 1 Hurling Championship section 1
Eire Og v Midleton at 7pm in Ovens
Thursday 21st July
Rebel Og Coiste Fe15 Division 4 Hurling Championship
Midleton v Ballincollig at 8pm in Ballincollig
Rebel Og Coiste Fe13 C3 Hurling League Phase 2 Group 1 Section 2
Ballincollig v Midleton at 7pm in Ballincollig
CAMOGIE
FÉ12S V KILLEAGH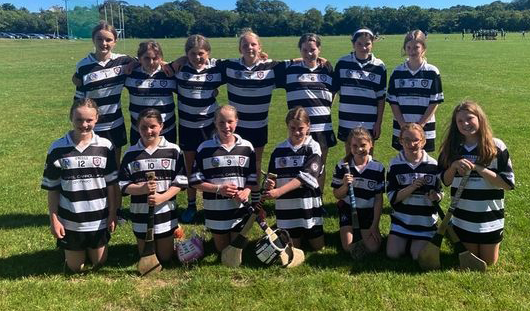 Our Fé12s hosted Killeagh in their final league match in the glorious sunshine in Park South on Saturday afternoon. Congratulations to Eva Pyne who was team captain for the day. The girls battled hard but came up short in the end. Well done to all the girls, we now take a well-deserved break until Tuesday, August 2.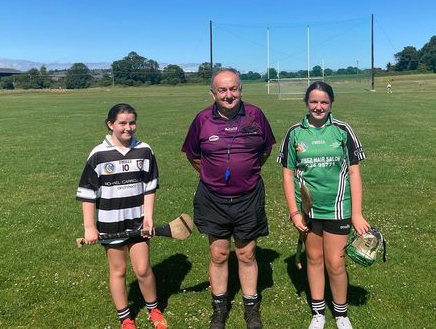 FÉ13 V INNISCARRA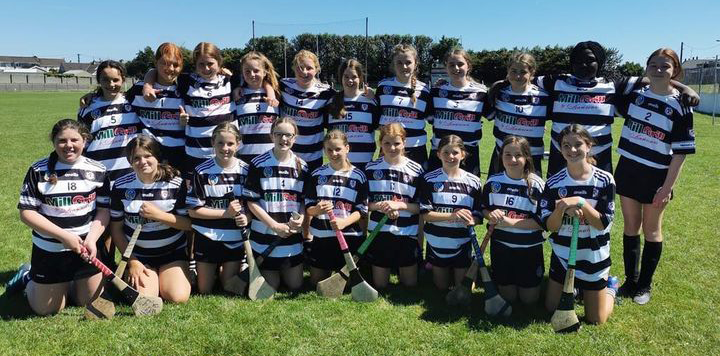 Our Fe13's played Inniscarra in the semi-final of the U-14B2 league in Clonmult Park on Sunday afternoon. In glorious sunshine, the girls put on a great display against a spirited Inniscarra team with our girls coming out on top in the end. Well done to all involved. Well done to Sarah Goulding who had a great game as captain.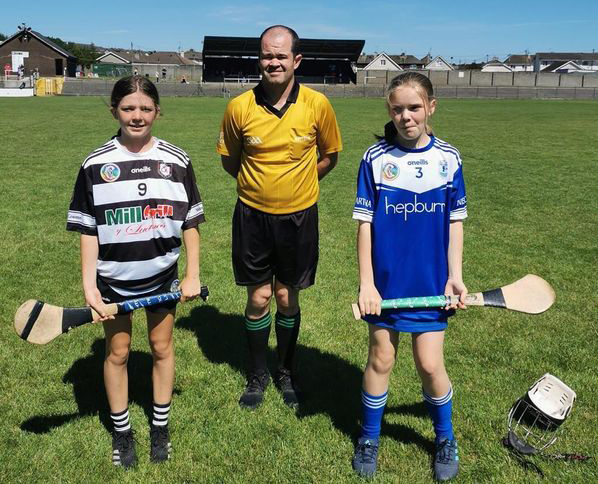 FÉ14 V SLIABH RUA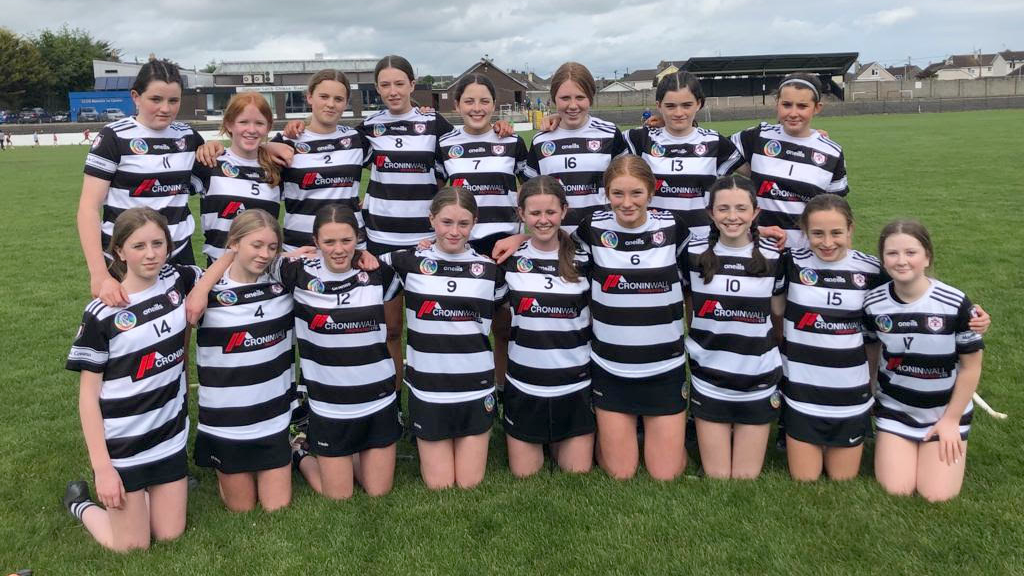 Our Fé14 Camogie team welcomed Sliabh Rua to Clonmult Memorial Park on Thursday to play their semi-final of the League Cup in beautiful sunshine. It was a huge achievement for the girls to have qualified for this stage of the competition and they were expecting a tough game from a strong Sliabh Rua team. Midleton started the game with the assistance of the breeze and a hard working defence kept the forward line supplied with enough quality ball to end the first-half in front.
The girls found it difficult to maintain the high work rate in the second half against the breeze but still held on to their lead until 10 minutes from the end, when two quick goals from the visitors allowed them to finally get in front. Another fantastic performance from a team of girls that are an absolute pleasure to work with. Keep up the hard work!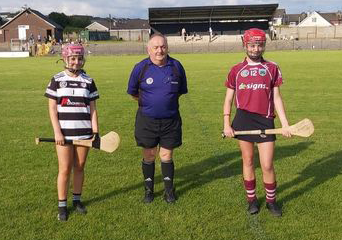 JUNIOR LEAGUE FINAL REPLAY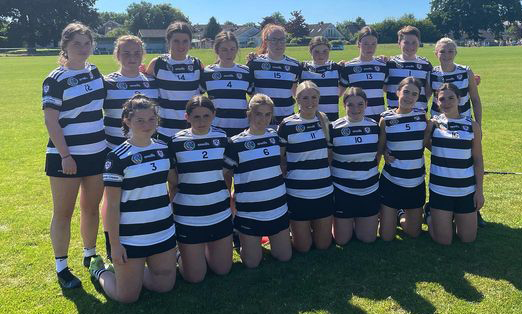 On Sunday our Junior Team competed in the League Final replay against Bride Rovers at Castle Road Cork, in sweltering conditions. Despite our girls best efforts it was not to be our day due to several factors our panel were down numbers and players. Nonetheless the girls put in tremendous effort and work rate throughout the game. Well done to all! Congratulations to Bride rovers on the win!
IMOKILLY FÉILE SKILLS

Congratulations to our Player Tia Wall Wallace who competed in the Imokilly Feile Skills at Castlemartyr GAA last week.
LADIES FOOTBALL
JUNIOR 2 CHAMPIONSHIP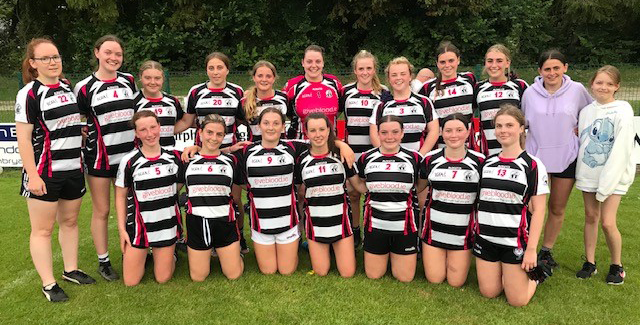 Our second Junior team got their championship season off to a winning start when they secured an away victory against Bandon on Monday evening. It certainly was a game of two halves with Midleton going into the half time break 0-4 to 0-2 down. With a lot of possession, we just couldn't produce the scores we needed. To be fair this was the first time this team took to the field as a team and could not be faulted for their effort. After a good talk from management and our Captain Leah Hogan the girls were a different team in the second-half. Great passages of play from the kick outs and a savage work rate we saw the scores come our way and we were on our way to playing the way we wanted. Full time score was Midleton 3-6 Bandon 1-7. Well done girls on a fantastic team effort from start to finish. Our next fixture is a home game next Monday evening in Clonmult Memorial Park at 7.30pm v Douglas.
TRAINING
Training for some groups are on a break due to holidays. All training details will be sent by text so please watch out for messages.
BEST WISHES JADE
We say goodbye to our Junior player Jade Bradley who is moving to Sligo to take up a new work post. Jade joined up this year and we would like to wish her all the best in her new role. No doubt Jade will bring her boots with her and our loss will be another Club's gain. Good Luck Jade.
INTERMEDIATE HURLERS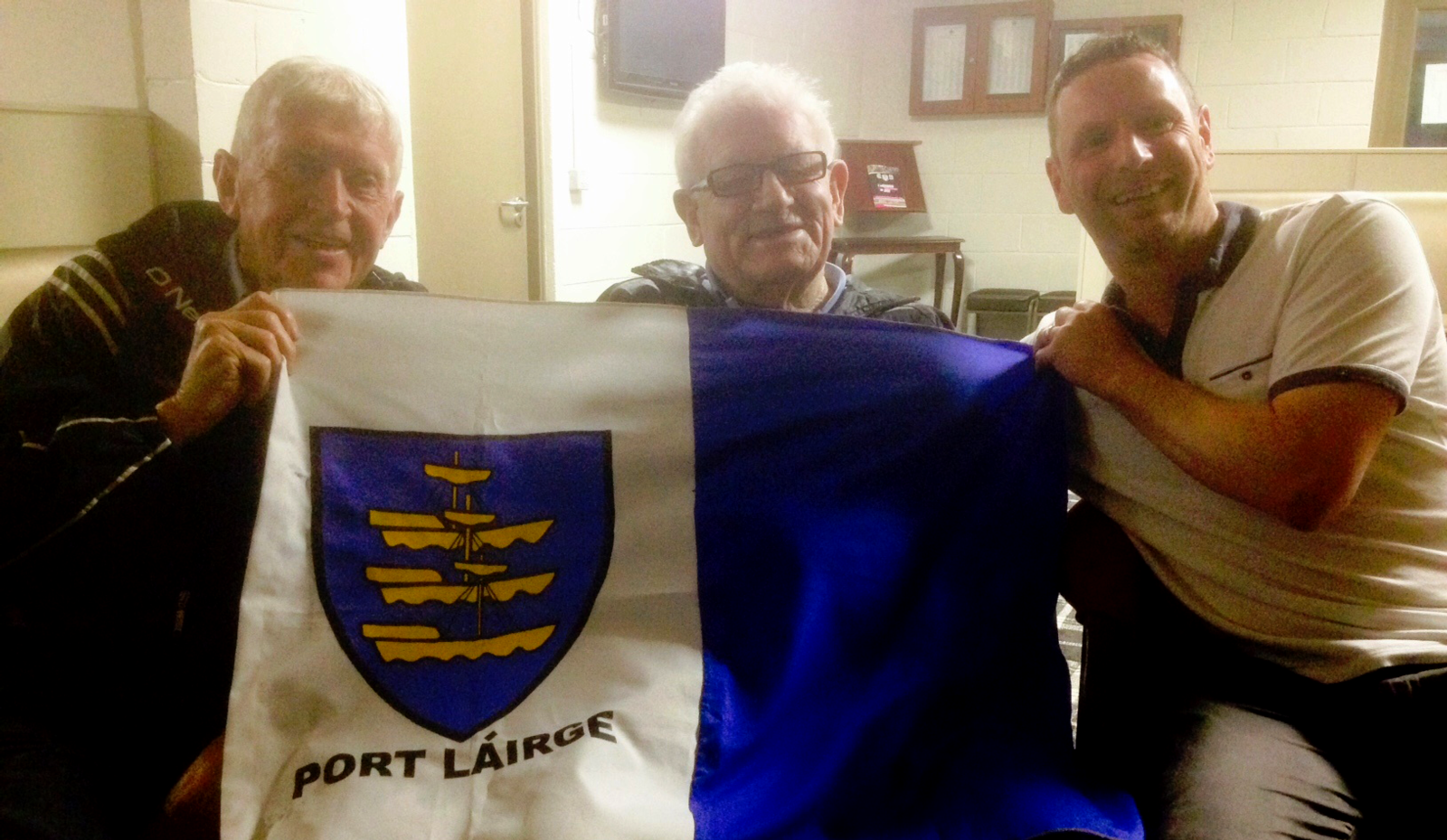 Our Intermediate hurlers continue their buildup for their upcoming championship games with a challenge game against Shamrocks of Waterford on Sunday in Clonmult Memorial Park at 10am. The teams will be playing for the Mick Tobin Cup which is played between these two clubs in memory of our great friend and Knockanore native, Mick (Bonzo) Tobin (pictured above with his great friends Michael Allen and Eoin Murphy) each year. Refreshements will be served after the game and all are welcome.
JUNIOR A FOOTBALL
Our junior A footballers conclude their 2022 championship campaign on Saturday in Dungourney at 6pm against Castlemartyr. Best of luck lads.
UNDER 19S
Our U-19 footballers are in Football Championship action on Monday next (July 18) when they travel to take on neighbours Carrigtwohill at 7.30pm.
VOLUNTEER RECRUITMENT OFFICER
Midleton GAA "One Club" which now has 1400 members and incorporates GAA (Adult & Juvenile), Ladies Football and Camogie and Magpie All Stars (section for players with additional needs) is looking for a Volunteer Recruitment Officer.
You may or may not be currently involved or connected with Midleton GAA ………. it doesn't matter. What matters is that you have a passion for working with your local community and in making a real difference. You will work with our Volunteer Support Committee to identify Club Volunteer requirements, and prepare and execute strategies to recruit, retain and fulfil the club volunteer requirements for Midleton GAA.
Check out all the details and how you can apply by clicking on the link below.
LOTTO DRAW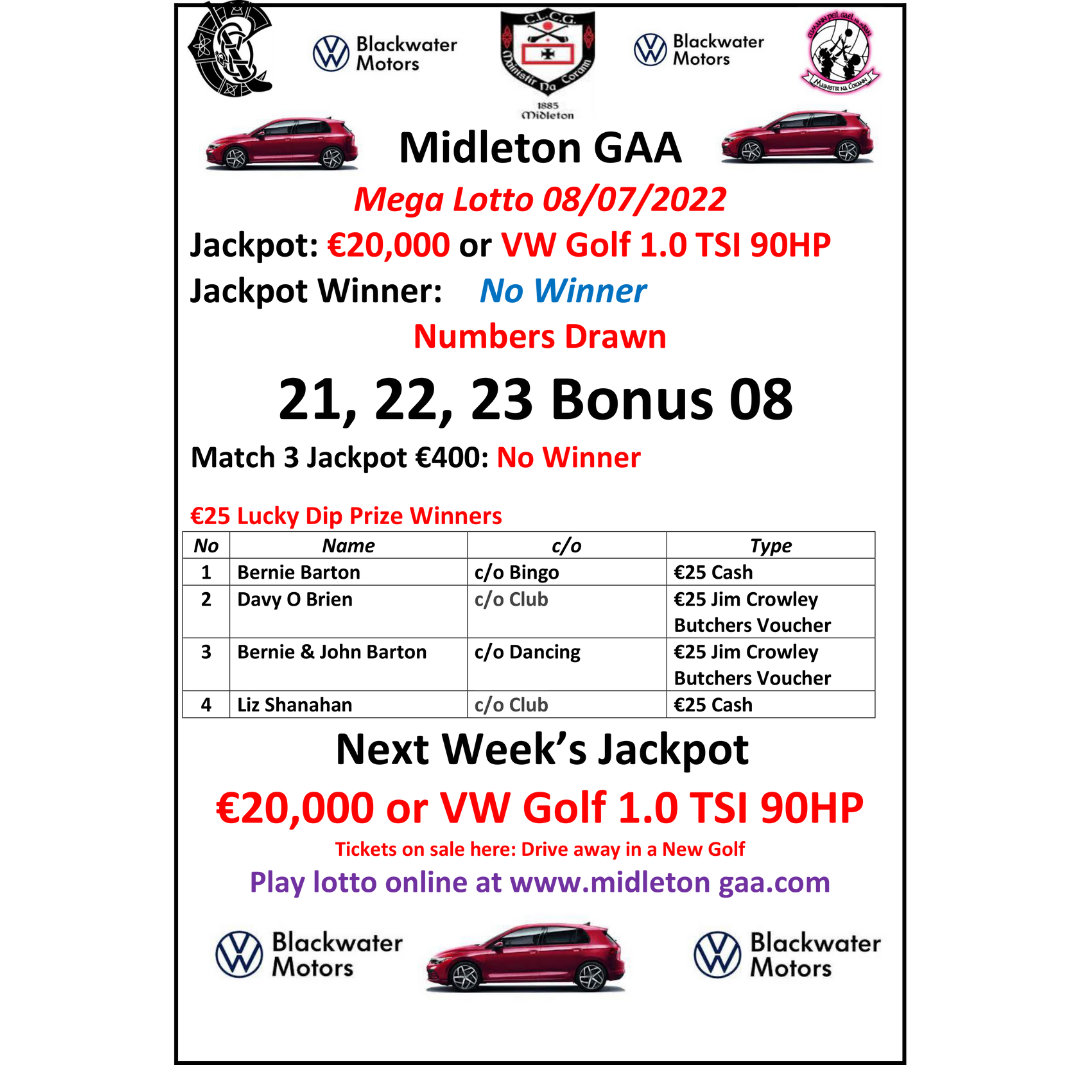 There were no jackpot or match three jackpot winners this week.
The winning numbers were: 21, 22, 23 Bonus 8
€25 Lucky Dip Prize Winners
Bernie Barton €25 Cash
Davy O'Brien €25 Jim Crowley Butcher Voucher
Bernie & John Barton €25 Jim Crowley Butcher Voucher
Liz Shanahan €25 Cash
Don't forget you can play online at any time at the link below
https://www.klubfunder.com/Clubs/Midleton%20GAA/lotto
Thanks to everyone who supports our lotto.
In total Midleton GAA will give out local business vouchers to the value of €3,800 every year as part of our "Shop Local, Buy Local" campaign.
How to play: tickets are on sale at Pat Walsh Paints, Chadwicks, Frank Murphy Butchers, Murphy's Pharmacy, Crowley Butchers, or buy online (see above).
BINGO
Our Bingo continues on Friday nights with an early game at 7.25pm. Everyone is welcome.
CLUB SHOP
The Midleton GAA club shop is back up and running for the 2022 season but please note that it's still online with collection only at the club on a Saturday morning.
All you have to do is go to the Klubfunder website (https://www.klubfunder.com/Clubs/Midleton%20GAA/ShopItems) and you will see the full range of what's available to buy. You can shop away to your heart's content, pay for it online and then collect your purchases at the club shop on Saturday morning between 9.30am and 10am. Thank you.
PLEASE PLAY YOUR PART
We are asking all players, mentors, parents, supporters and neighbours to please play their part by playing ball on the following.....
Please slow down entering and leaving Park South.
No dogs, except assistance dogs, are allowed at Park South or Clonmult Memorial Park.
Please do not bring single use plastic bottles to either Park South or Clonmult Memorial Park.
Please put your rubbish in a bin or bag and please bring your gear home with you.
And always be aware of the open water surrounding the pitches in Park South.
If you are a coach, please pass on these simple messages to players and parents.
Also if you are a coach, last person out locks the gate, toilet and container.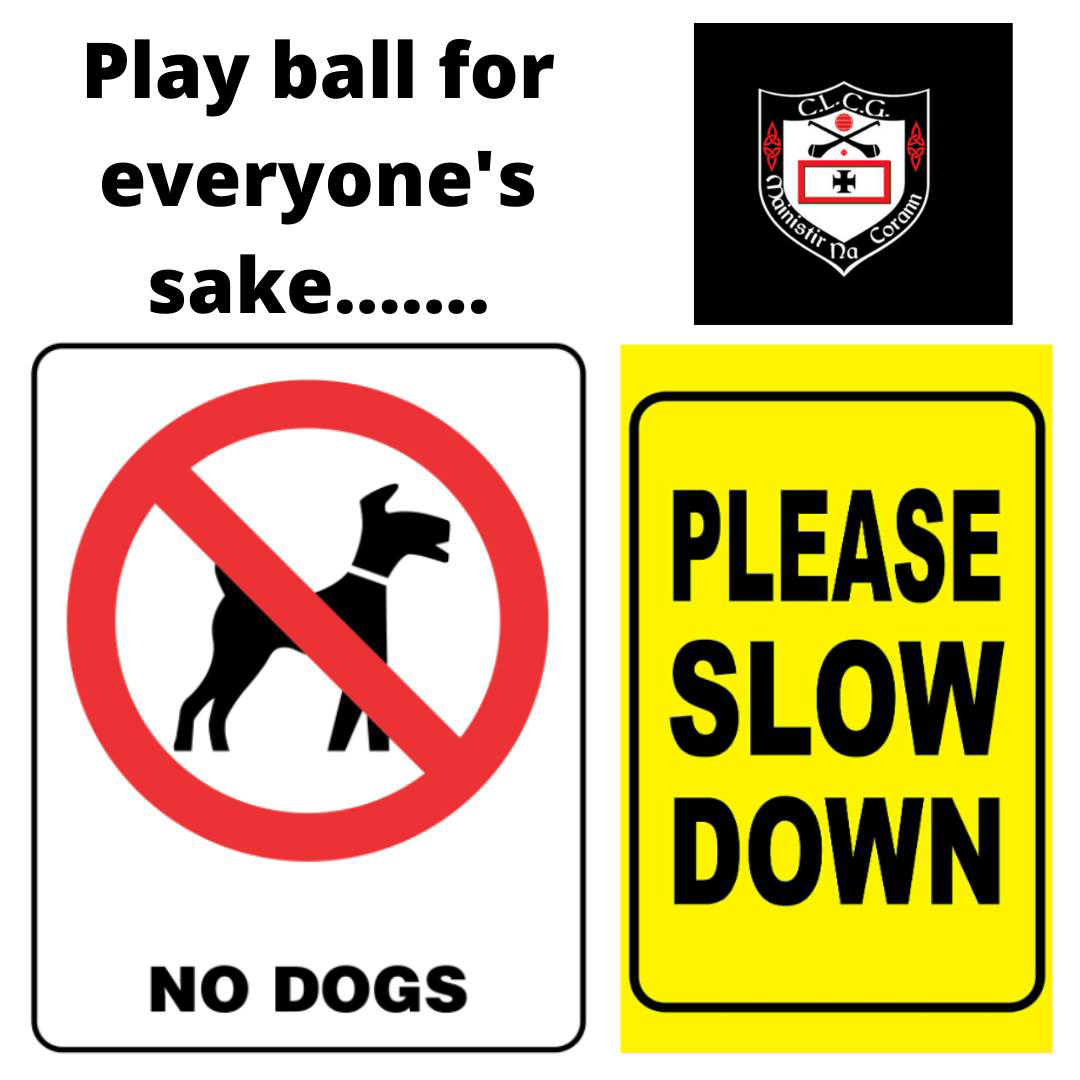 HALL AVAILABLE FOR HIRE
Midleton GAA Hall is available for next few months to hire every Tuesday and Thursday night for July and August. Contact: Pat O'Brien – 086-8118815.
CONDOLENECES
We would like to extend our condolences to Tom Morrisson of Shanagarry on the recent death of his wife Ita (nee Coffey from Midleton.) Ar dheis Dé go raibh a hanam.