Midleton Hurling and Football, Ladies Football and Camogie Club News - June 23
23 June, 2022
GOLF CLASSIC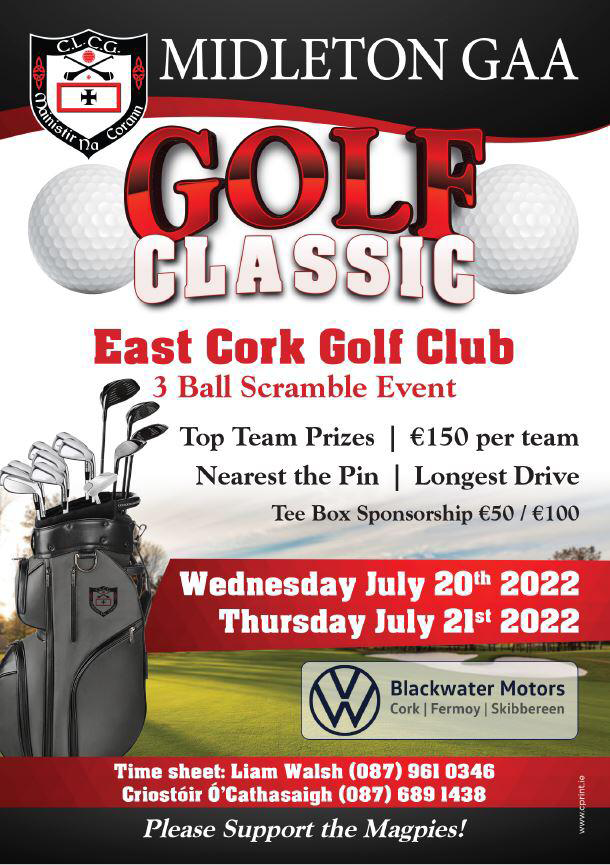 It's that time of year again, time to book in your team for the 2022 Midleton GAA Golf Classic. It will take place at East Cork Golf Club on July 20/21 in association with our sponsors, Blackwater Motors.
The Golf Classic was launched recently by Midleton senior hurlers, Ross O'Regan, Paul Haughney and Luke O'Farrell.
Tee times are booking up fast - thanks to those who have already booked up for this very important annual fundraiser.
Please contact Liam Walsh (087-9610346) to book your tee time or if you're not a golfer maybe you'd like to sponsor a tee box for just €50.
You can register your team, tee box or both at the following link:
https://www.klubfunder.com/Clubs/Midleton%20GAA/EventRegistration#EventRegistrationOptions
GOLF SOCIETY
The Midleton GAA golf society will hold an outing to Mahon Golf Club on this coming Saturday, June 25. The tee times are from 1.20pm to 2.50pm. €30 green fee and competition fee.
US OPEN
Sticking with golf it was great to see two former Midleton and Cork senior hurlers, Eamonn Murphy and David Quirke show up in the coverage of the US Golf Open over the weekened. This No Laying Up Twitter page has nearly 375k followers so it's safe to say that the boys are now (more) famous than they ever were. There's a rumour going around that one of those US Open head covers will be a prize at the upcoming Midleton GAA Golf Classic but we are awaiting confirmation.....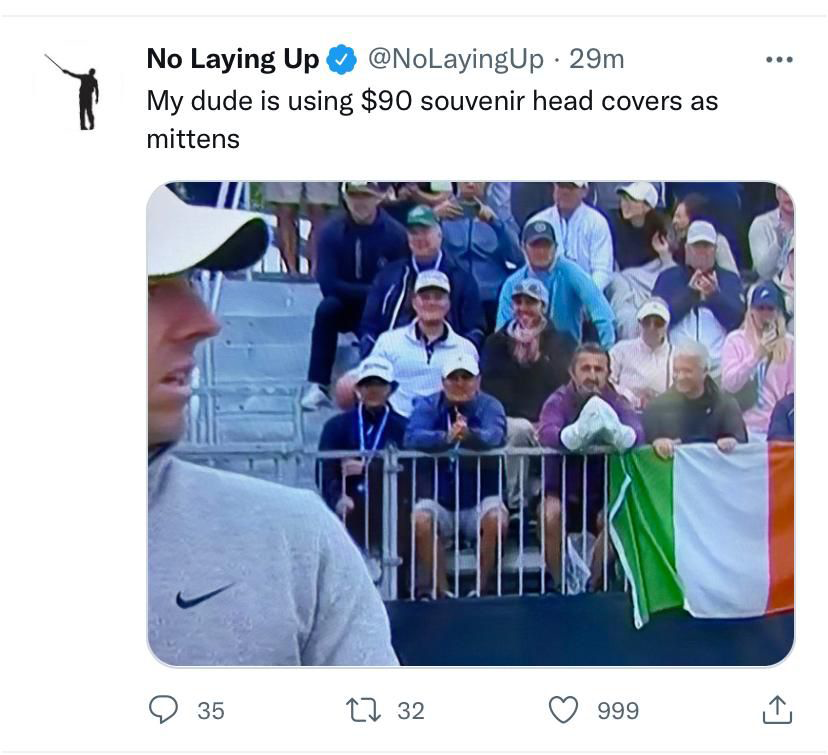 CAMOGIE
FÉ9 V AGHADA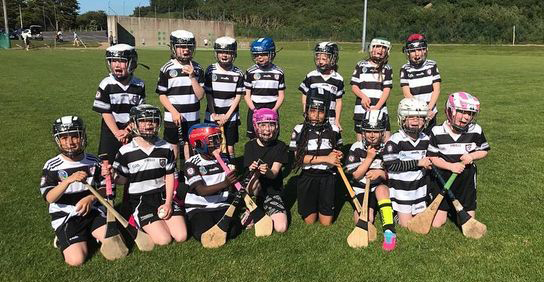 Aghada hosted our Fé9 girls on Wednesday evening in glorious sunshine. Our girls battled through the matches with great skill on display. Well done to each and every one. Thanks to Aghada Camogie Club for hosting us and all the parents for supporting our girls.
FÉ10 V COBH & ERINS OWN

Our Fé10 girls travelled to Cobh on Saturday to play Cobh and Erin's Own in the final series of games in this round of the Go Games competition. The girls displayed great camogie skills in all of their games with each girl battled very hard. Thanks to all the girls for their super performances despite lots of knocks and bruises.
Many thanks to Cobh Camogie Club for hosting and Erins Own for travelling. A huge thank you to the parents who travelled with their girls and to all the coaches involved. One final mention of thanks to the Midleton girls who volunteered to play on Cobh's side as they were down numbers. We still love you despite scoring against us. Magpies Abú. Well done to all.
FÉ12 V FR. O'NEILLS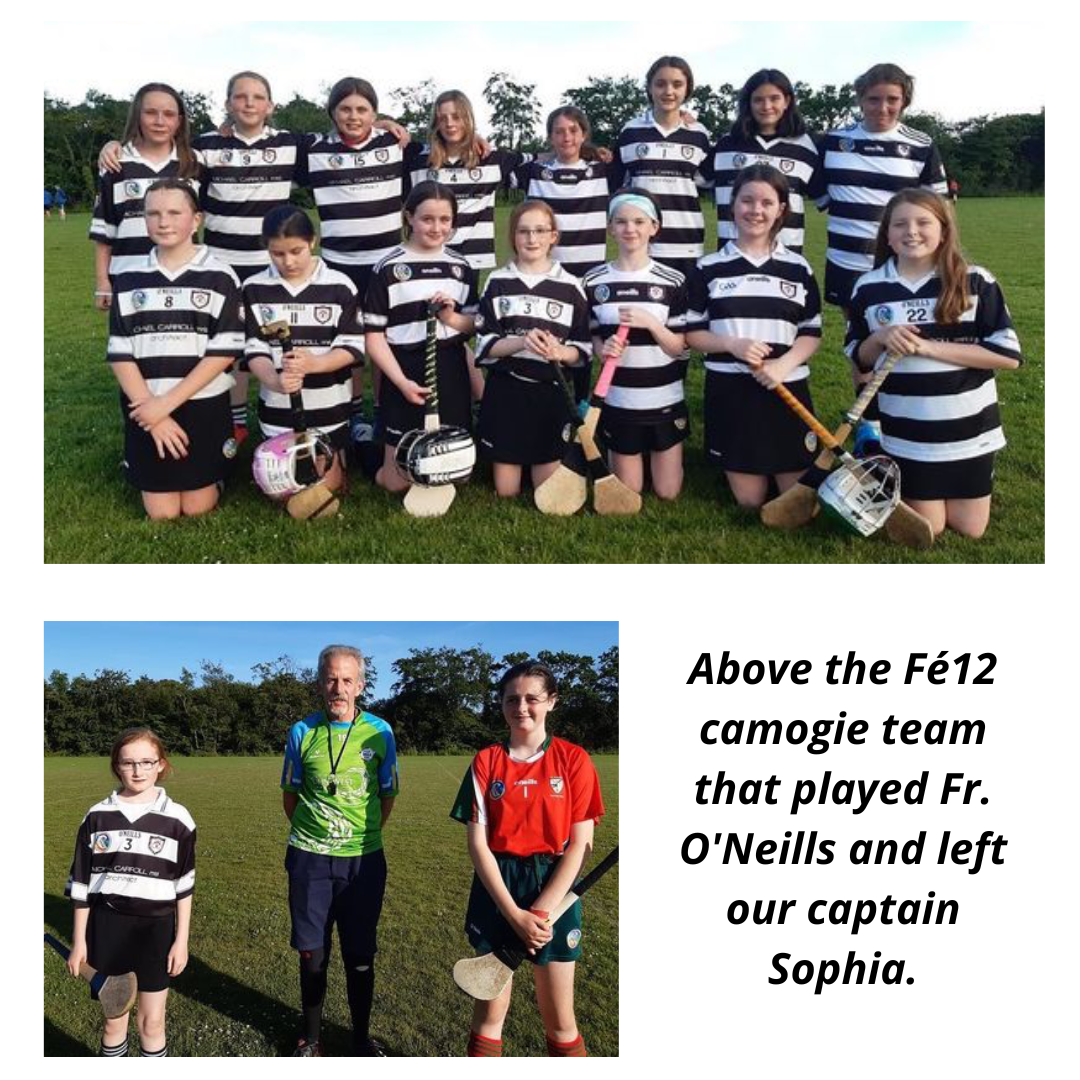 Well done to all our Fé12 girls who were in action against Fr. O'Neill at home in Park South on Tuesday evening under a beautiful sunny sky. Great to see plenty of skills being demonstrated by both teams, with end to end, defending and attacking, this game was evenly contested. Special mention to Sophia who captained the team with great spirit. Thank you to Fr. O'Neills, the coaches, referees and all those involved in the match.
Training as normal during the week
FÉ13 V SLIABH RUA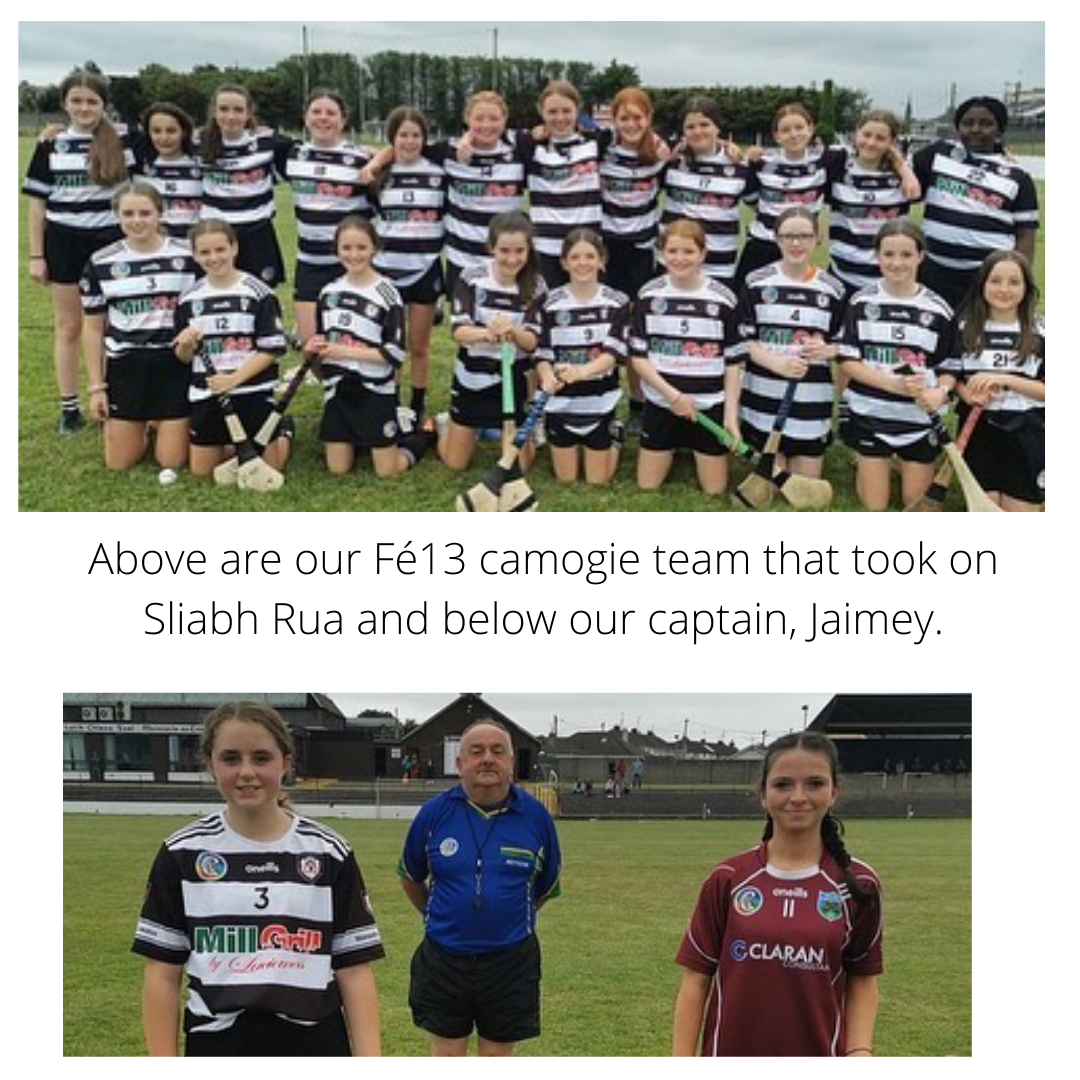 Our Fé13s were in U-14B2 league action in Clonmult Memorial Park on Friday evening. It was a tough competitive game against a strong Sliabh Rua side with our girls coming out on top in the end. Thanks to the parents for the fantastic support as always. Well done to Jaimey who was outstanding as captain of girls on the night.
FÉ14 V FR. O'NEILLS
Our Fé14 Camogie team hosted Fr O'Neills at Park South on Thursday evening in the Imokilly League. It was a perfect evening for a game and from the warm up it was very evident that the girls themselves were really looking forward to it. They have been putting in a lot of work in training to understand the importance of finding the player in a better position and the passing was excellent. One move in particular when a ball was intercepted at centre back, passed perfectly to a free midfielder, who then passed to a free half forward and finally dropped to a full forward that struck for a fantastic goal was amazing to watch.
Special mention to our captain Emma. Another great win for a fantastic group of girls that are a pleasure to work with. Keep it up girls.
FÉ16 V CLONAKILTY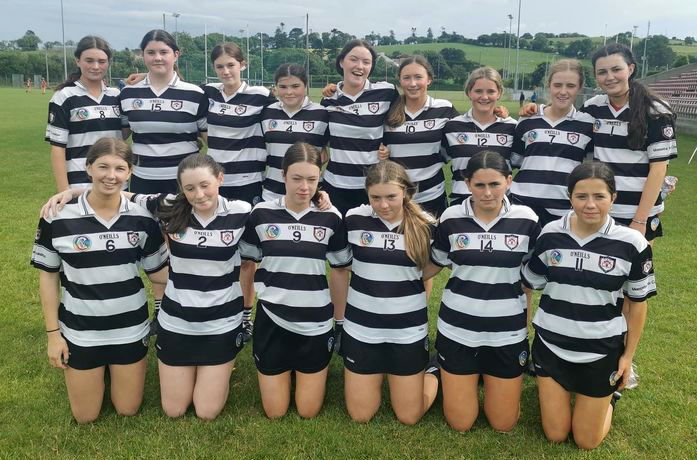 On Saturday evening the U-16 team one team travelled to Clonakilty with just 15 players. We knew this match was going to be a tough one. At half time the score was 1-2 to 0-5. We missed a couple of opportunities in the first half but we came out fighting in the second-half. Unfortunately Clonakilty just pipped us at the post by a mere three points.
These girls worked their socks off and we are so proud of them. A massive thank you to all the players that travelled and to the parents for your continued support. Thanks to Clonakilty for hosting us and wishing you all the best in the campaign going forward. Well done to Kelly Quirke for captaining our league team. Final score 2-7 to 2-4.
CORK U-14S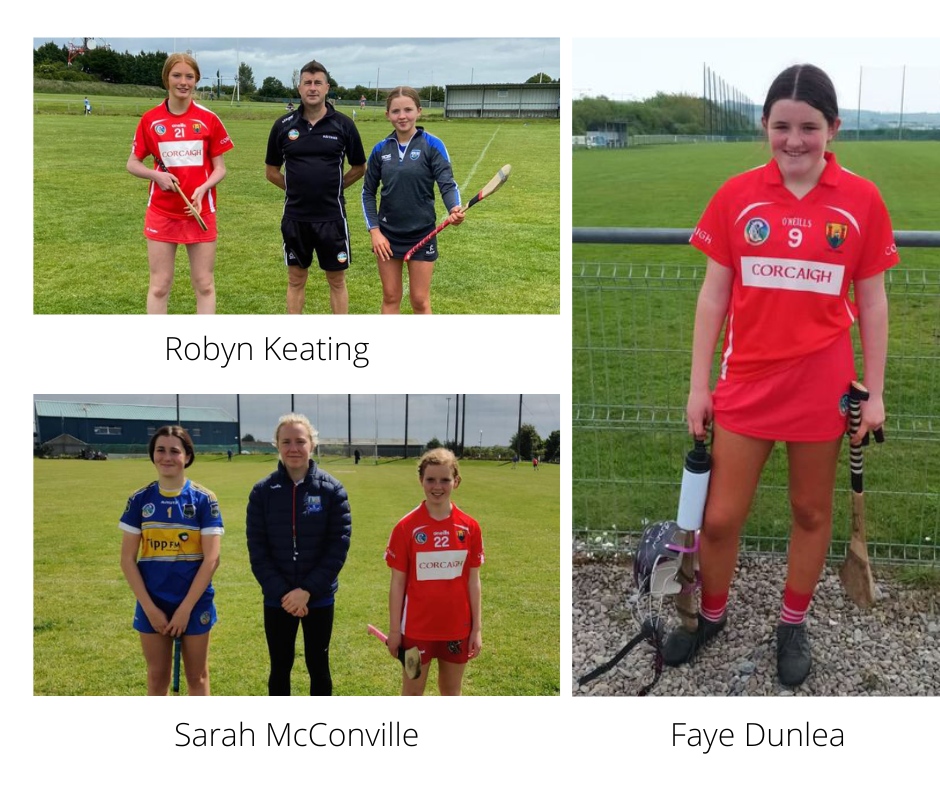 Congratulations to Midleton players Sarah and Robyn who both Captained their Cork U-14 Teams on Sunday in Waterford.
Also representing her club and county was Faye Dunlea who lined out with Cork U14s on Sunday morning in WIT. They came up against Tipperary, Limerick and Waterford. Speedy recovery to Roisín on her recent injury. Hope to see you back on the pitches shortly.
CAMOGIE CLUB CONDOLENCES
We would like to extend our deepest sympathies to the Curtin, Flynn and O'Brien families on the sad passing of Betty Curtin. Our thoughts and prayers are with you all during this difficult time. May Betty rest in peace.
Also our sincere condolences to Barry Day and the extended Day family on the passing of his wife Philomena recently. May she rest in peace.
ADULT SECTION
JUNIOR A FOOTBALL
Our Junior footballers warmed up for their weekend championship opener with a lively league encounter with Glenbower Rovers on Tuesday night at Park South. The final score was Midleton 3-8 Glenbower Rovers 2-11.
Next up is the opening round of the Michael O'Connor Motor Factors East Cork Juniro A Football Championship on Sunday next (June 26) when we take on Cobh in Carrigtwohill at 3pm. A big Magpies support on the day would be much appreciated. The East Cork board have confirmed that the entry fee to these games will be €6 and cash will be taken on the gate. No tickets will be needed.
SENIOR TEAM
Our senior hurlers made it back-to-back Senior Hurling League wins on Thursday night last when they came home from Na Piarsaigh with 1-18 to 0-19 victory.
We are down to play Newcestown in our final league game on Saturday week, July 2 at in Clonmult Memorial Park at 4pm.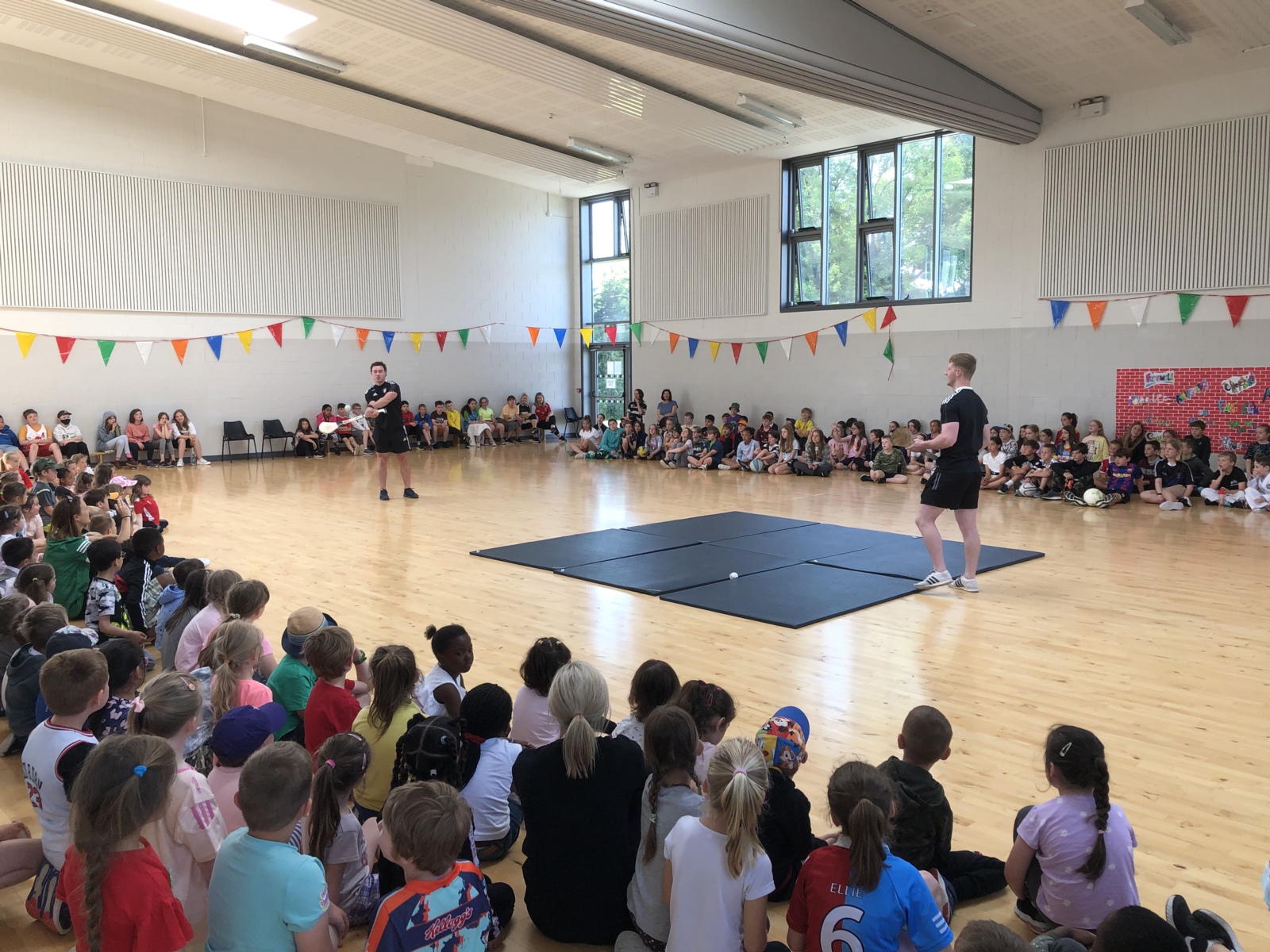 A big thank you to Principal Rhodri Mears and all at Midleton Educate Together National School for inviting us in to show off some hurling skills as part of active week at the school before they finished up for the summer holdidays this week. The Sean Og Murphy and Denis Conroy Cups also went down a treat. Thanks to Sean and Cian for the demonstration.
INTERMEDIATES
Our intermediate hurlers also continued on their winning ways when they travelled for an East Cork derby in Ballynoe against St. Catherines. The final score read: Midleton 3-10 St. Catherines 0-16.
MIDLETON: Bryan Rossiter, Alan Power, Seadnaidh Smyth, Cathal Gunning, Evan McCarthy, Sean O'Sullivan, Paudie O'Keeffe, Lochlann McCarthy, Kevin Finn, Gary Carroll 0-2, Sean O'Meara 0-1, Christian Daly 1-0, Paul Connaughton 2-0, Cian Crowley 0-6 3f, David Cremin 0-1. Subs used: Colin Sunderland, Aaron Coughlan and Stuart O'Connor.
JUNIOR A HURLERS
Our Junior A hurlers continued their league campaign in Killeagh last Wednesday night where they left empty handed on a final scoreline of 2-24 to 2-15.
JUNIOR B HURLERS
Our Junior B Hurlers are back in league action on Monday night next (June 27) when they travel to Cloyne.
HARD LUCK LADS
Hard luck to Conor, Sean, Tommy and Sam and all involved with the Cork senior hurlers as their 2022 season came to an end on Saturday when they suffered defeat to Galway in the All-Ireland Quarter-finals in Thurles.
JUVENILES
FÉ8S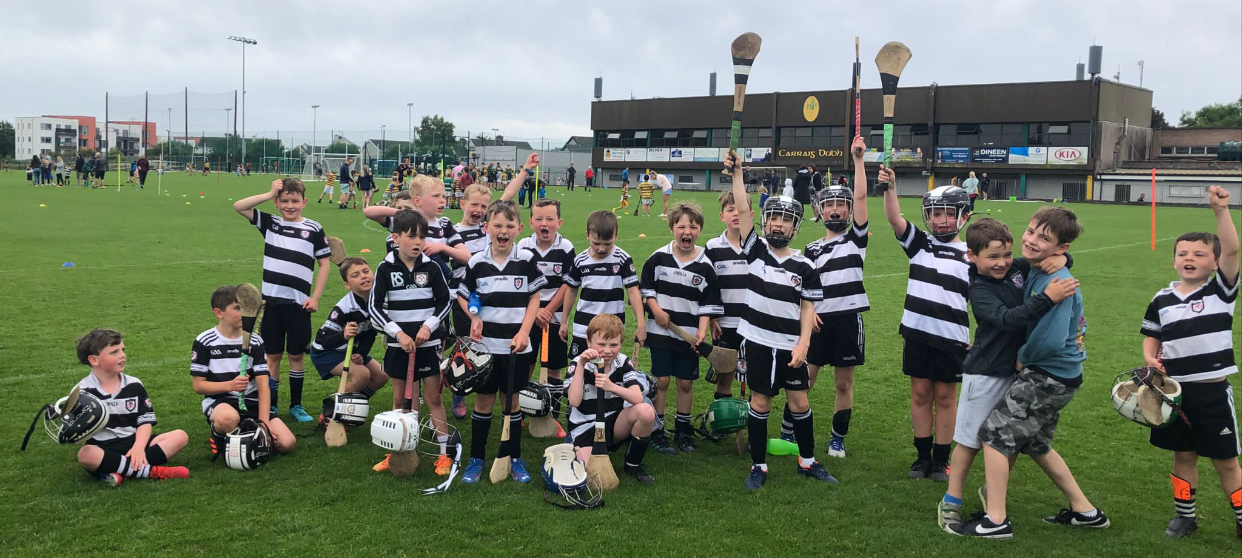 It has been a busy few weeks for the Fé8s. First we travelled to Togher to take on the Barrs for a morning's hurling.
This was followed by another hurling game this week against the Rockies in Blackrock (pictured above). All the games were keenly contested and we were very pleased with the performance of all our players.
FÉ12S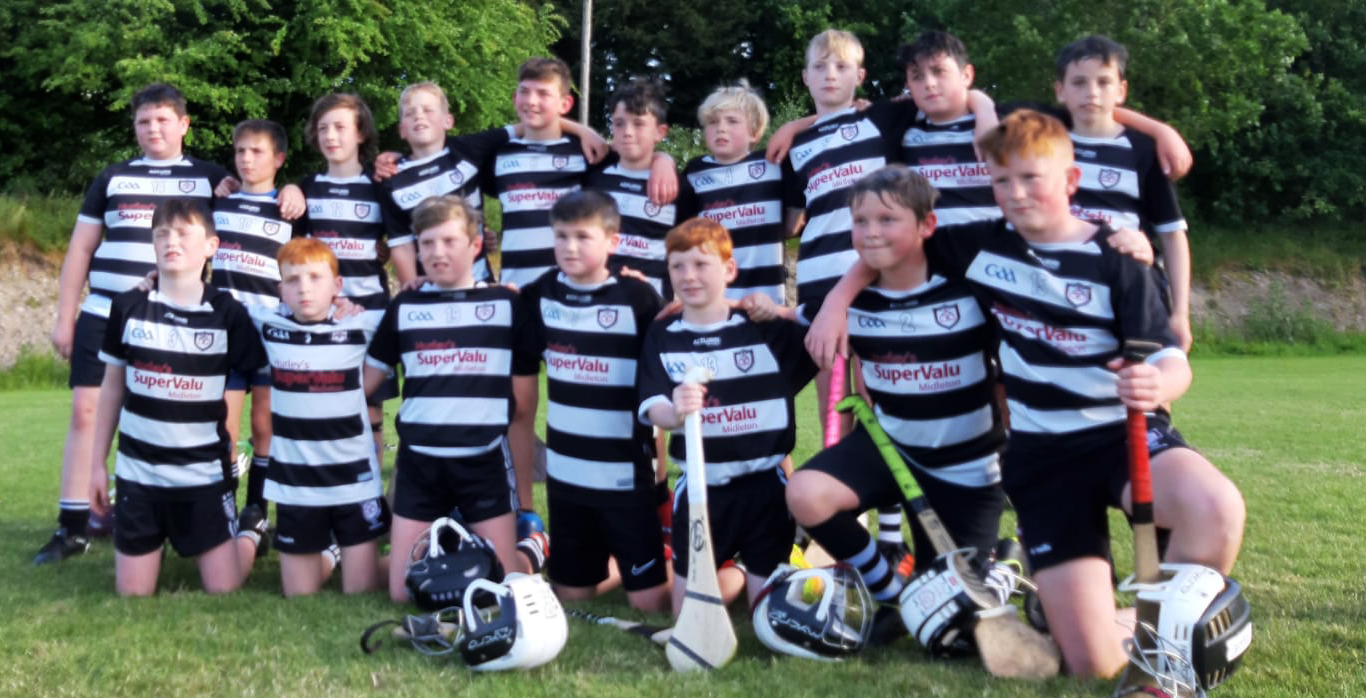 Both Fé12 teams were in hurling action this week. The Group One team enjoyed an away win in Carrigtwohill, while our Group Six team suffered defeat on the road in Ballincollig (pictured above).
FÉ13 FOOTBALL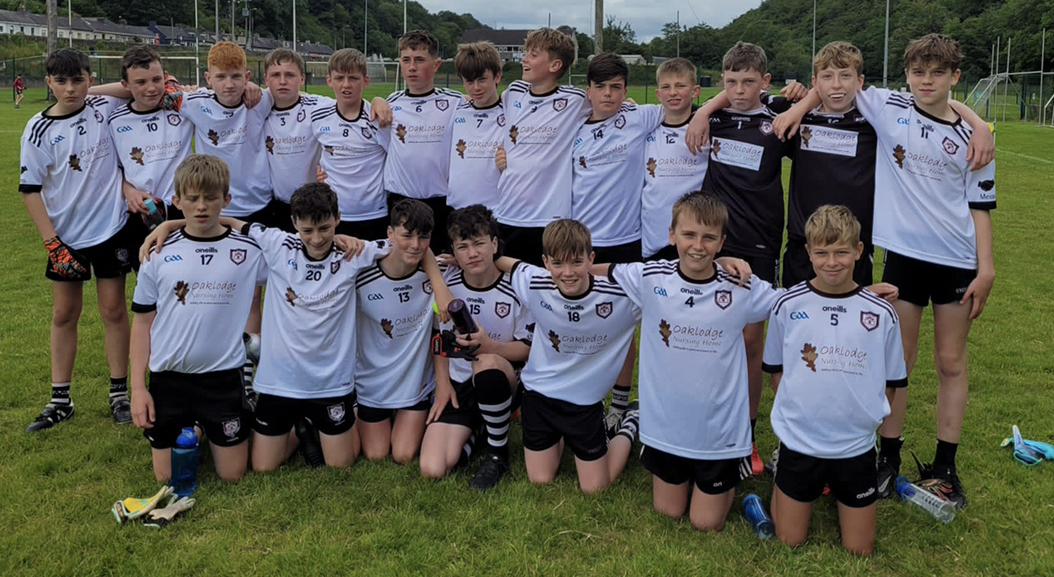 Our Fé13 team had a great win away to Glanmire in the P1 Football League over the week. Well done lads and keep it up.
FÉ14 P1 HURLING SHIELD FINAL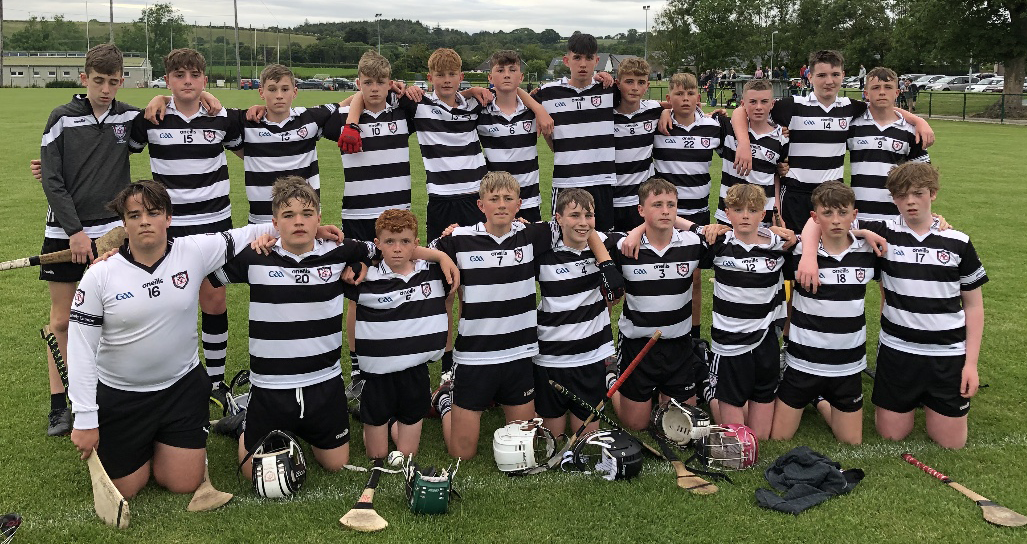 The final of the Fé14 P1 hurling shield saw the Midleton lads come up against near neighbours Carrigtwohill in Killeagh on Friday night. This eagerly awaited contest saw Carrigtwohill make the quickest start, with two early goals putting them in a commanding position early on. However, the lads showed great determination to hurl their way back into the game. Two goals from captain Senan Carroll and a spread of fine point taking from six different Midleton players left the half-time score Midleton 2-10 Carrigtwohill 3-5.
However, playing with the aid of a strong wind in the second-half, Carrigtwohill began to get on top with two further goals making the task very difficult for the Midleton lads. However, they continued to show great determination right to the final whistle and were unlucky on a number of occasions not to get the scores their hurling deserved. In the end Carrigtwohill ran out deserving winners on the day on a final scoreline of Midleton 2-10 Carrigtwohill 5-15.
MIDLETON: Michael Allegrini, Jason Morley, Peader Egan, Rian Casey, Jack Walsh, Max Murphy, Scott Dunlea, Cian Lawton, Harry Waterman, Dara Birdthistle, Senan Carroll (Captain), Darragh Mullins, Shane O'Mahony, James Carey, Sean Gregory, Adam Spillane, Patrick Collins, James O'Meara, Bradley O'Brien, Jamie O'Donovan, Ewan Murphy.
JUVENILE FIXTURES
FRIDAY, JUNE 24
Rebel Og Coiste Fe17 Premier 1 Hurling League
Midleton v Valley Rovers at 7.30pm in Midleton
SATURDAY, JUNE 25
Rebel Og Coiste Fe16 Hurling League 13 aside Group 1
Midleton v Nemo Rangers at 12 noon in Midleton
Rebel Og Coiste Fe13 Prem 1 section 1 Hurling League Phase 2
Midleton v Ballincollig at 1pm in Midleton
TUESDAY, JUNE 28
Rebel Og East Fe12 Group 5 Football League Phase 2
Midleton 2 v Kilworth Araglen Og at 7.30pm in Midleton
WEDNESDAY, JUNE 29
Rebel Og East Fe15 Div 1 Football League
Cobh v Midleton at 7.45pm in Cobh
LADIES FOOTBALL
UNDER 14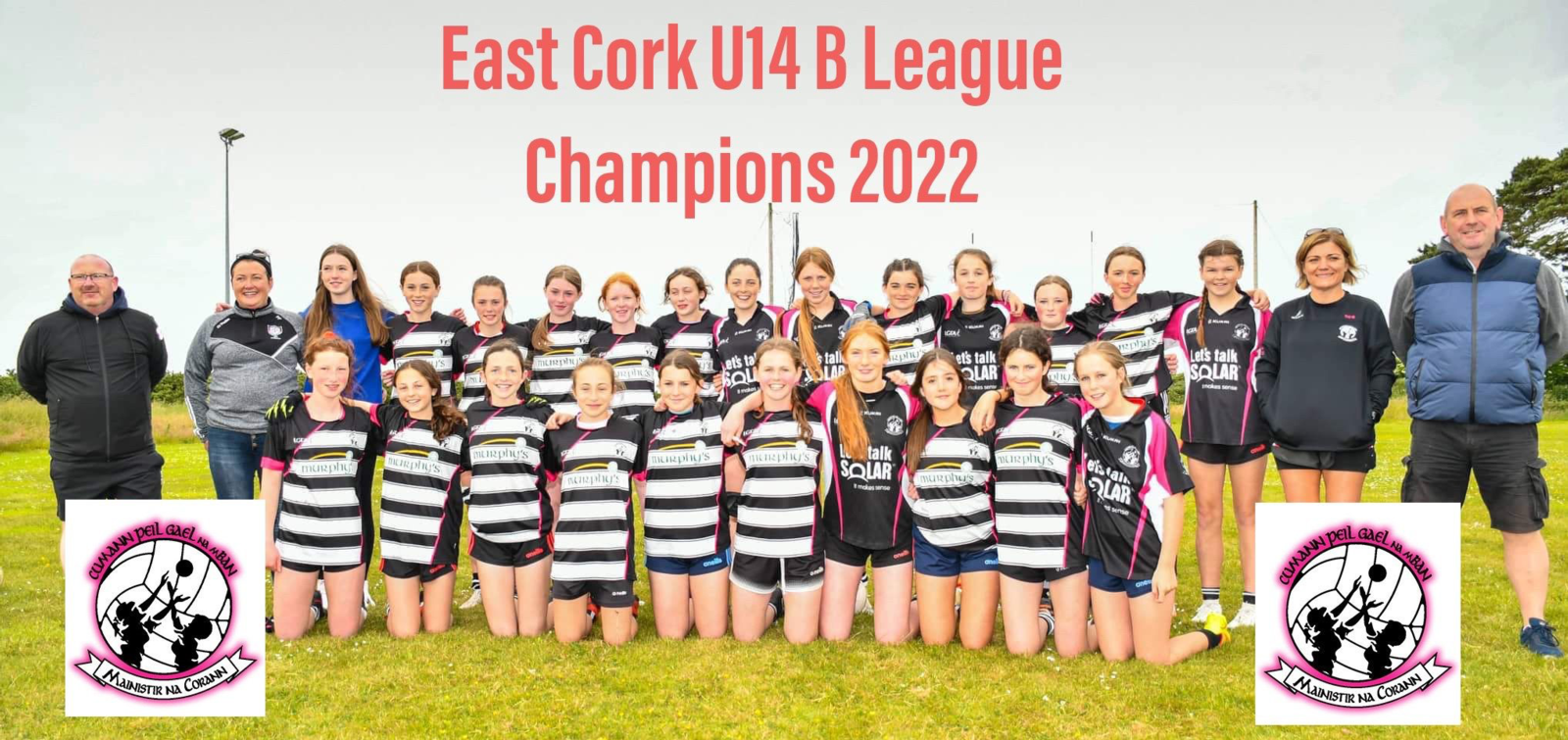 The Midleton U-14s had a rematch with Delaneys/St Vincents for the East Cork B League Cup. Midleton got off to a great start. Despite a late surge by Delaneys/St Vincents, Midleton never lost their composure and kept up the pressure until the final whistle. The final scoreline was Midleton 3-12 Delaneys/St Vincents 2-2. Massive credit is due to each and every player on our panel. They all contributed to getting to an East Cork Final. Well done to our Captain Emma (below) who accepted the cup on behalf of her teammates. We are very very proud of you all. We celebrated the victory with gusto by driving through the Main Street after the game. Congratulations all. Magpies Abú.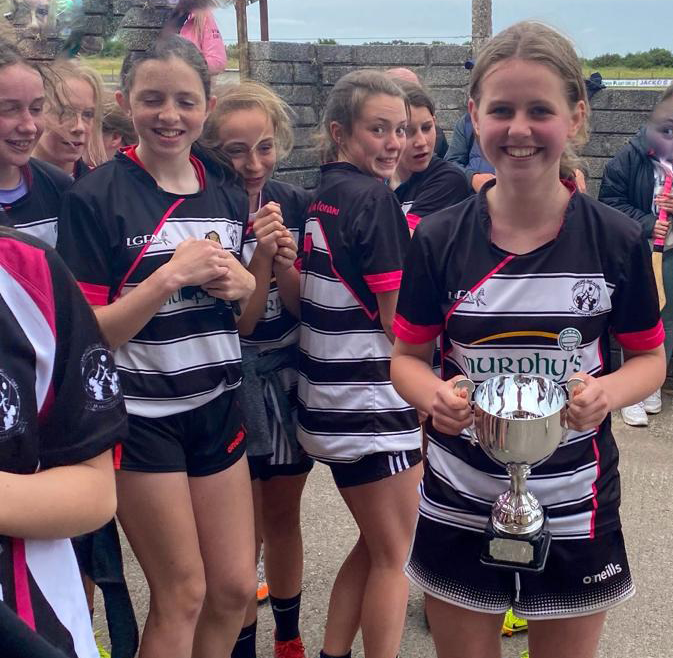 UNDER 16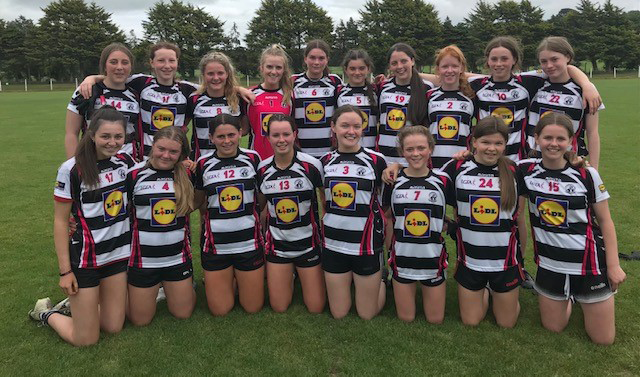 Our U-16 ladies finished in a three-way tie in their league campaign. It was decided to play a round robin play off with Rockbán and Aghada. First up for Midleton was an away fixture with Aghada. Midleton started out with great determination and were on the score board quickly. It was a very fast pace game but great credit is due to the girls for keeping up. Well done ladies on securing the win. Final score was Midleton 2-8 Aghada 1-9.
Special mention must go to our U14 girls who stepped up massively to help out their fellow club players and to Sorcha who pulled off some crucial and impressive saves in goals. We will go on to face Rockbán next Monday in Clonmult Park at 7.30pm.
TRAINING
Training for all age groups continues. With matches continuing a text with details will be sent to groups with times and venues.
CORK LADIES FOOTBALL CAMP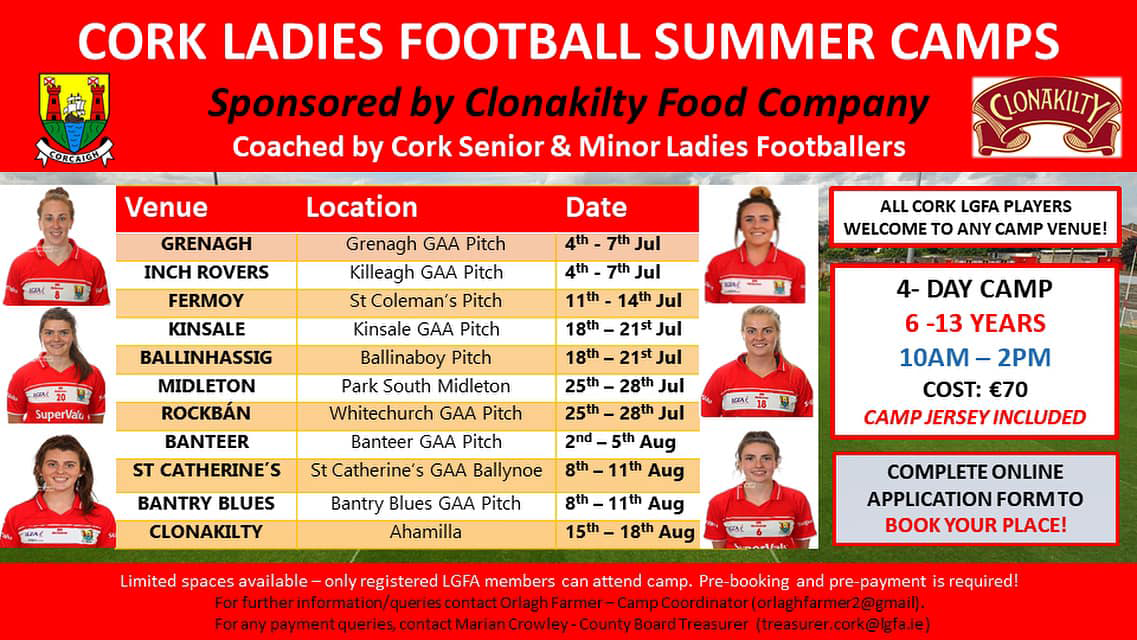 Our own Orlagh Farmer is running a Ladies Football camp at Park South from July 25-28.
All camps will be coached by the Cork Senior & Minor Ladies Footballers with all money going to the Senior Team coaching fund. It's a four day camp for girls aged 6 to 13. It runs from 10am to 2pm each day. Cost is €70 including a camp jersey. Pre-booking is required at the following link.
https://forms.office.com/r/Rnwsqvx4L2
VOLUNTEER RECRUITMENT OFFICER
Midleton GAA "One Club" which now has 1400 members and incorporates GAA (Adult & Juvenile), Ladies Football and Camogie and Magpie All Stars (section for players with additional needs) is looking for a Volunteer Recruitment Officer.
You may or may not be currently involved or connected with Midleton GAA ………. it doesn't matter. What matters is that you have a passion for working with your local community and in making a real difference. You will work with our Volunteer Support Committee to identify Club Volunteer requirements, and prepare and execute strategies to recruit, retain and fulfil the club volunteer requirements for Midleton GAA.
Check out all the details and how you can apply by clicking on the link below.
LOTTO DRAW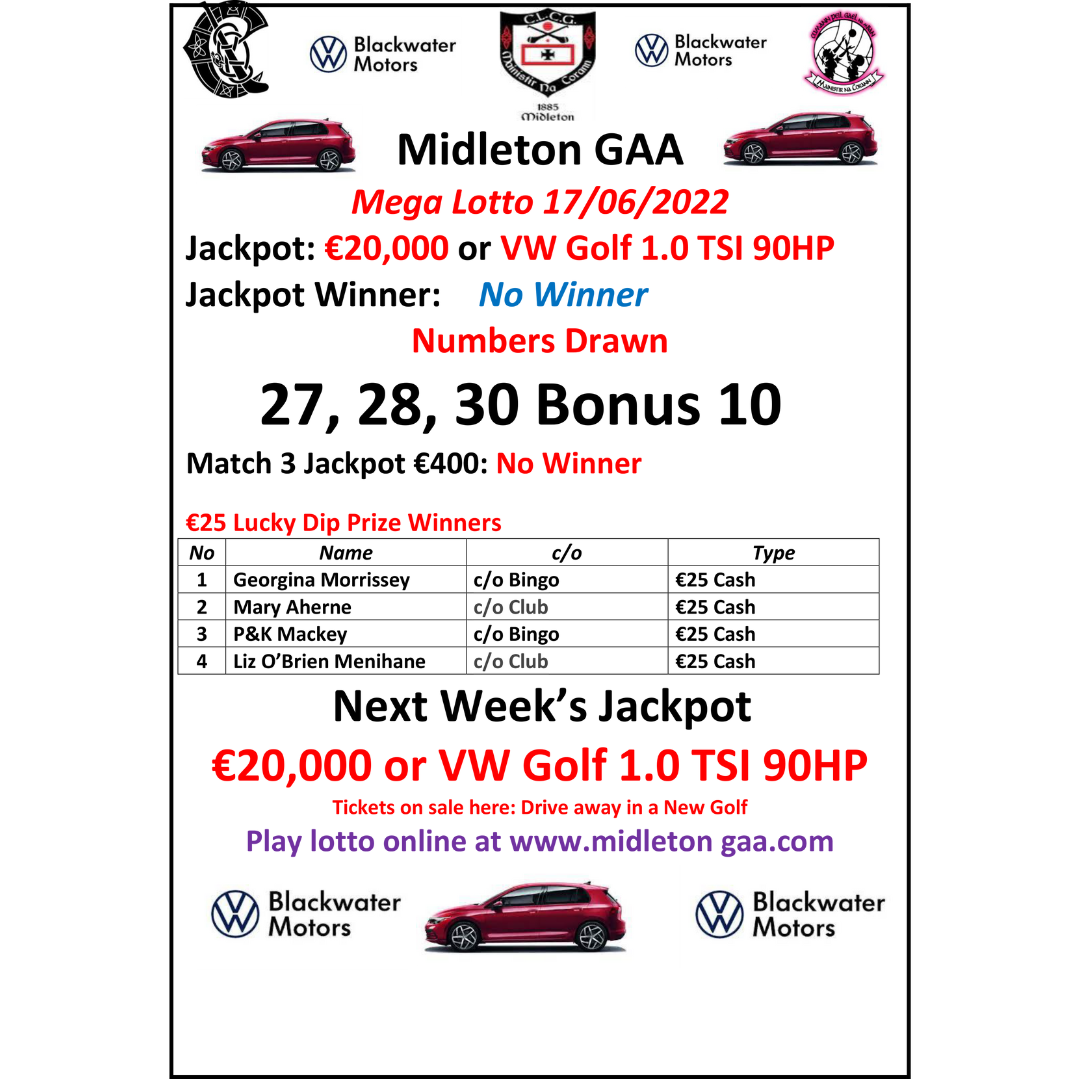 There was no jackpot or Match 3 winner this week.
The winning numbers this week were: Numbers: 27, 28, 30 Bonus 10
€25 cash Lucky Dip Prize Winners: Georgina Morrissey, Mary Aherne, P&K Mackey and Liz O'Brien Menihane
Don't forget you can play online at any time at the link below
https://www.klubfunder.com/Clubs/Midleton%20GAA/lotto
Thanks to everyone who supports our lotto.
In total Midleton GAA will give out local business vouchers to the value of €3,800 every year as part of our "Shop Local, Buy Local" campaign.
How to play: tickets are on sale at Pat Walsh Paints, Chadwicks, Frank Murphy Butchers, Murphy's Pharmacy, Crowley Butchers, or buy online (see above).
BINGO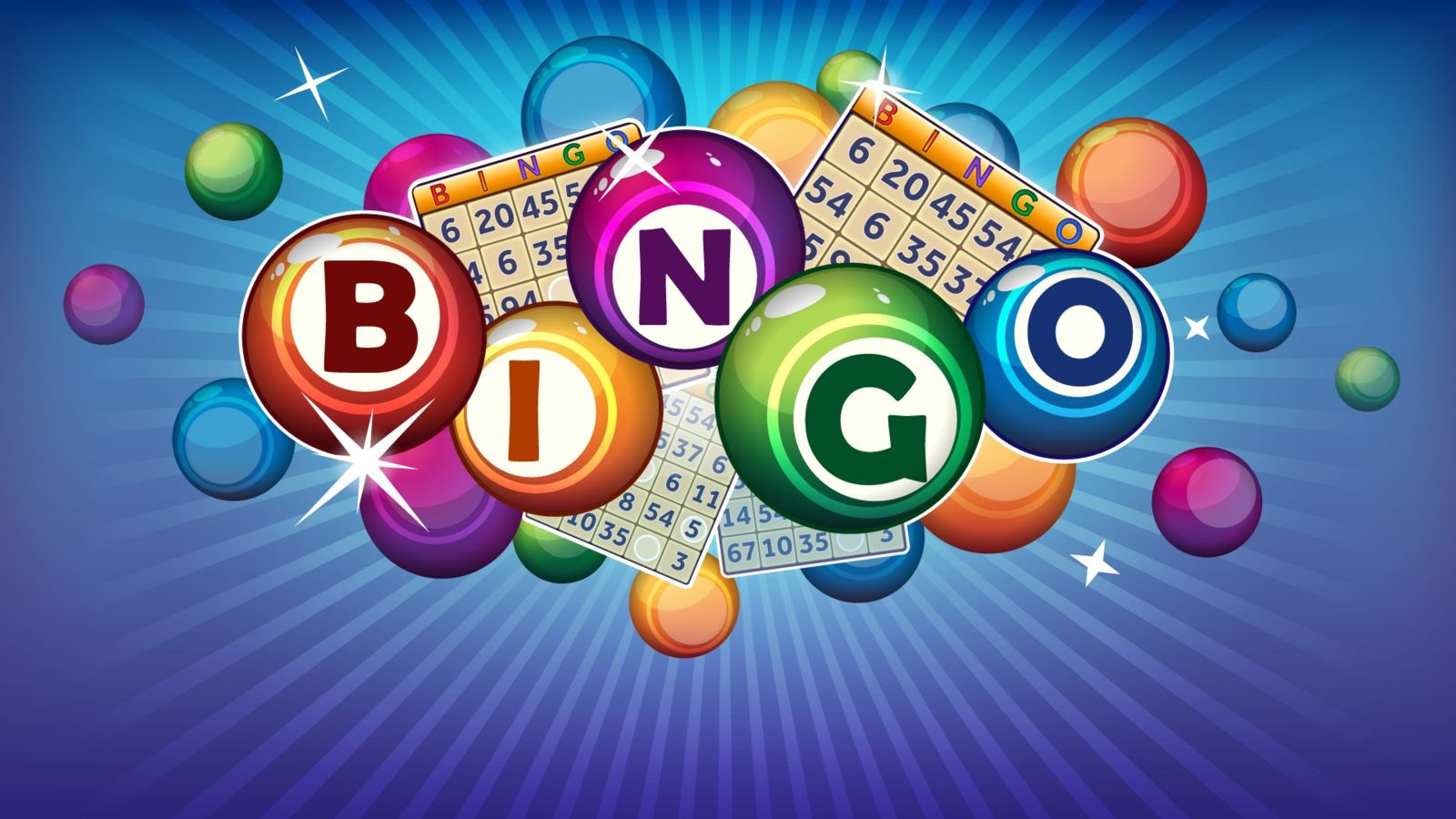 Our Bingo continues on Friday nights with an early game at 7.25pm. Everyone is welcome.
SOCIAL DANCING
Social dancing this Saturday night, June 25 to Michael Sexton from 9.15pm. A great night is assured.
IRISH NIGHT
The next Irish music night in the club pavilion will take place on this Friday night, June 24.
CLUB SHOP
The Midleton GAA club shop is back up and running for the 2022 season but please note that it's still online with collection only at the club on a Saturday morning.
All you have to do is go to the Klubfunder website (https://www.klubfunder.com/Clubs/Midleton%20GAA/ShopItems) and you will see the full range of what's available to buy. You can shop away to your heart's content, pay for it online and then collect your purchases at the club shop on Saturday morning between 9.30am and 10am. Thank you.
PLEASE PLAY YOUR PART
We are asking all players, mentors, parents, supporters and neighbours to please play their part by playing ball on the following.....
Please slow down entering and leaving Park South.
No dogs, except assistance dogs, are allowed at Park South or Clonmult Memorial Park.
Please do not bring single use plastic bottles to either Park South or Clonmult Memorial Park.
Please put your rubbish in a bin or bag and please bring your gear home with you.
And always be aware of the open water surrounding the pitches in Park South.
If you are a coach, please pass on these simple messages to players and parents.
Also if you are a coach, last person out locks the gate, toilet and container.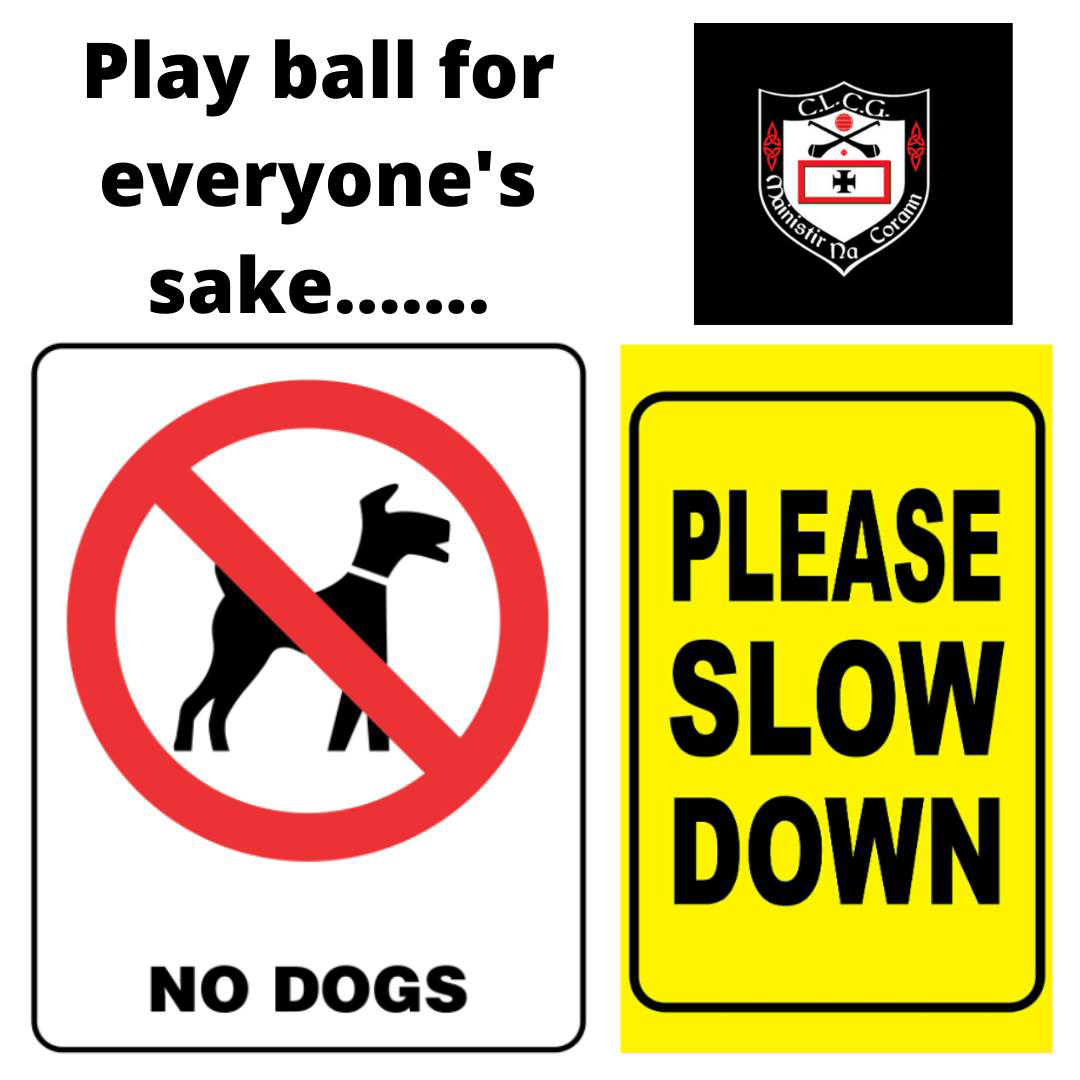 HALL AVAILABLE FOR HIRE
Midleton GAA Hall is available for next few months to hire every Tuesday and Thursday night for June, July and August. Contact: Pat O'Brien – 086-8118815.
CONDOLENCES
All involved with Midleton GAA would like to extend our deepest sympathies to the families and friends of Betty Curtin (Ballydavid), Philomena Day (Whitegate) and Mick Geary (Carrigshane), who all died this week. Ar dheis Dé go raibh a n-anamacha.