Midleton Hurling and Football, Ladies Football and Camogie Club News
03 March, 2022
DINNER DANCE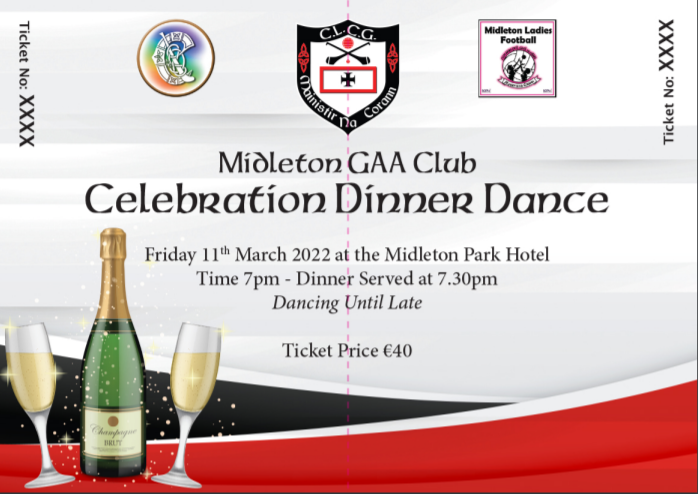 Midleton GAA Club is holding a celebration dinner dance in the Midleton Park Hotel on Friday, March 11. On the night medals will be presented to senior, junior B and minor (2019) county winning hurling teams and in football to the Junior A, Junior C, Junior A Ladies (2019) panels. Music will be provided by Bermuda County Council.Tickets are €40 and are limited.
Tickets can only be purchased using the link below. Get them before they're sold out.
https://www.klubfunder.com/Clubs/Midleton_GAA/TicketSales?fbclid=IwAR1h-mlQNMPQL08zgpXF0E6xH_jkJtU7jDbtaU-4hJ4tUqTO26DL2wJU4tM
REBELS BOUNTY
The Rebel's Bounty draws for January and February took place on Tuesday night and we had one winner. Aidan Crowley won €150.
A big thank you to everyone who supported Midleton in this year's Rebel' Bounty Draw and to Pat O'Brien and all those who helped to make it a big success for the club.
SENIOR HURLING MANAGEMENT TEAM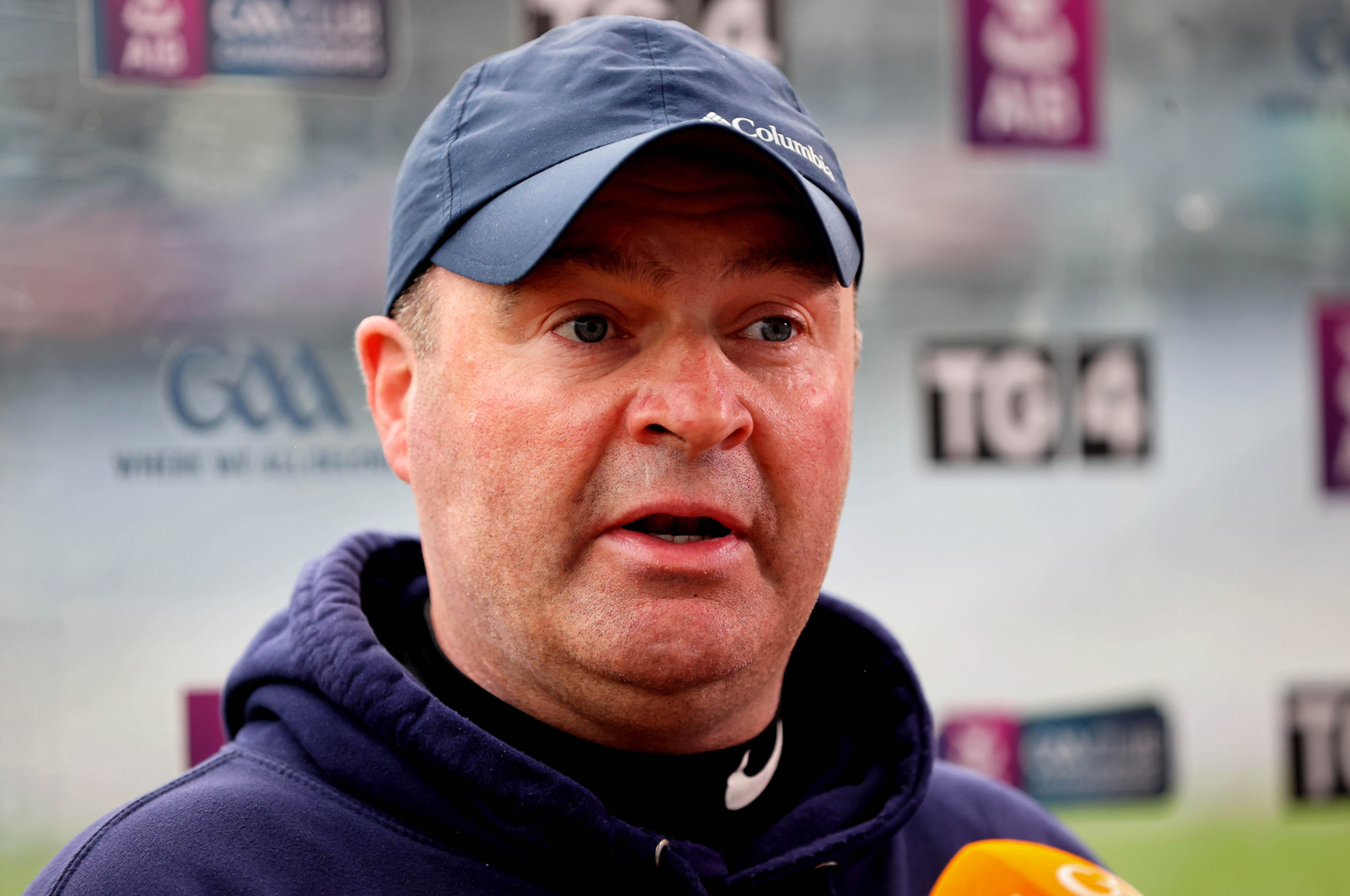 This week the senior hurling management team for 2022 was ratified. The team is: Steve Kane (manager), James O'Connor (coach and selector), Ger Fitzgerald (selector), Terence McCarthy (selector) and Criostóir O Cathasaigh (selector).
Lismore man, James O'Connor (pictured above), takes over from Ben O'Connor who left the role before Christmas after helping to guide the Magpies to a first Cork SHC title since 2013.
A former Waterford senior hurler, O'Connor, is no stranger to the Cork championship scene having guided Carrigtwohill to Cork SHC glory in 2011 and then Fr. O'Neills to Cork Premier IHC success in 2019. He also guided O'Neills to Munster glory and to an All-Ireland final, where they were beaten by a point by Tullaroan in a Croke Park Classic in January of 2020.
Later that year he took over the role as manager of Kilkenny club Ballyhale Shamrocks. He led them to back-to-back Kilkenny county titles in 2020 and 2021 and to Leinster Club success in 2021. He also guided them to last month's All-Ireland club final where they were beaten by a last second goal by Ballygunner of Waterford.
Speaking on his appointment James said, "I had a brilliant two years with Ballyhale Shamrocks and now I'm really looking forward to my next big challenge with Midleton."
The senior hurlers are due to begin their RedFM senior hurling league campaign against Douglas on the weekend after next. In their championship defence they have been drawn in a group with Douglas, Newtownshandrum and Kanturk.
The officers and members of Midleton GAA wish Steve, James, Ger, Terence, Cristóir and the players all the very best for the 2022 season.
INTERMEDIATE HURLING SELECTORS
The intermediate hurling selection team was also ratified this week. It is: Steve Kane (manager), Criostóir O Cathasaigh (selector), Brian McCarthy (selector), Anthony Cody (selector) and Kieran Crowley (selector). They have been drawn in a group with Aghada, Lisgoold and Blackrock for the championship.
JUNIOR A FOOTBALL SELECTORS
The Junior A football management team was also ratified this week. It is: Criostóir O Cathasaigh (manager), Aidan Ryan (selector), Kieran Denihan (selector), John Ferriter (selector), Liam Ryan (selector).
They begin their league campaign on Sunday in Lisgood at 3pm.
IN THE RED OF CORK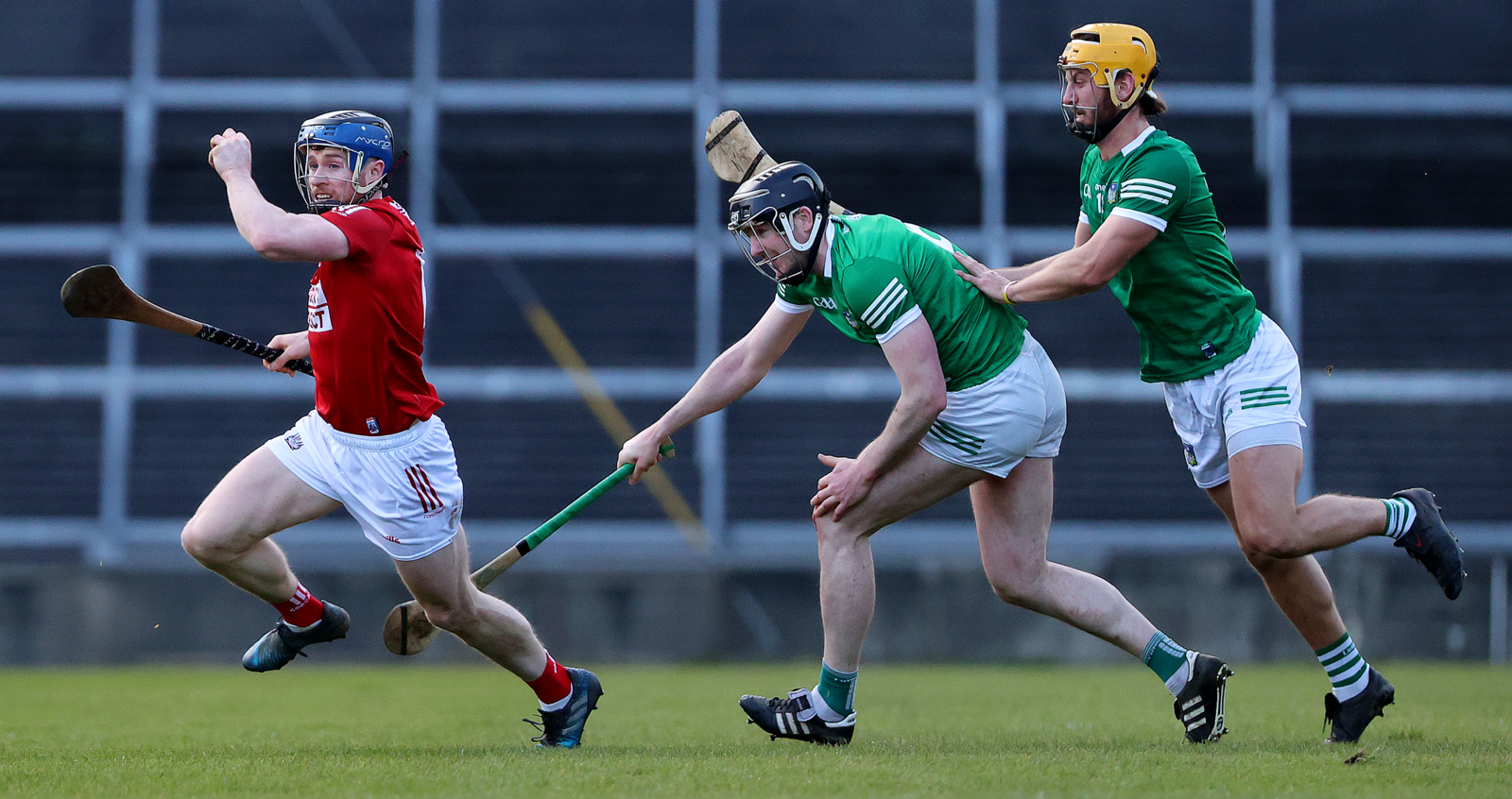 Congratulations to Conor Lehane (pictured above in action on Sunday), Sean O'Leary Hayes and Sam Quirke who were all part of the Cork panel that got the better of All-Ireland champions Limerick on a score of 2-19 to 1-13 in the Gaelic Grounds.
EAST CORK CHAMPIONSHIP DRAWS
JUNIOR A HURLING
The East Cork championship draws were made on Wednesday night and in the East Cork Oil Junior A Hurling Championship we were drawn in Group 1 with holders St Itas, Cobh, Carrrigtwohill and Sarsfields.
JUNIOR A FOOTBALL
In the Michael O'Connor Motor Factors Junior A Football championship we were drawn in Group 2 with Cobh, Carrigtwohill and Castlemartyr.
JUNIOR B HURLING
In the Junior B Hurling Championship we were drown in Group 2 along with Bride Rovers, Cloyne and Sarsfields.
CAMOGIE NEWS
SWAP SHOP/OPEN DAY
We are holding a Camogie Swap Shop/Open Day on Saturday 12th March at Midleton GAA Club from 12-2pm. On the day we will have hurleys/helmets and jerseys should you need any of these for your daughter, also on the day our Coaching Office, Mark O'Sullivan will be present to answer any questions you may have. If you are in a position to swap/donate gear please drop it off to the club on this coming Sunday 6th March between 12-2pm.
Gear accepted - Midleton jerseys/skorts ( in good condition), hurleys (any size), helmets (size xs -small only) and shin guards. All welcome, please come along for a fun day out on the 12th March. All donations to a local charity. Thank you all for your continued support.
IMOKILLY U-14 DIVISIONAL BLITIZ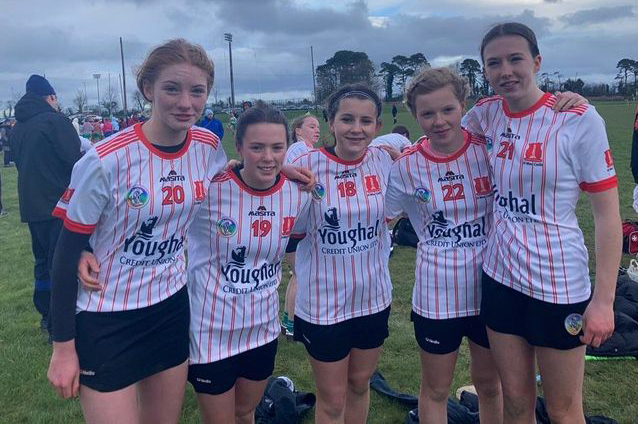 Congratulations to our five Midleton girls (pictured above), Roisin, Sarah,Cara, Robyn and Rebecca who played for Imokilly in the Inter divisional blitz in Mallow on Sunday. Unfortunately it wasn't their day as they were beaten in the Semi Final by Muskerry. A great performance and work rate throughout all the games. Well done girls!
JUVENILES
DIVISIONAL WINNERS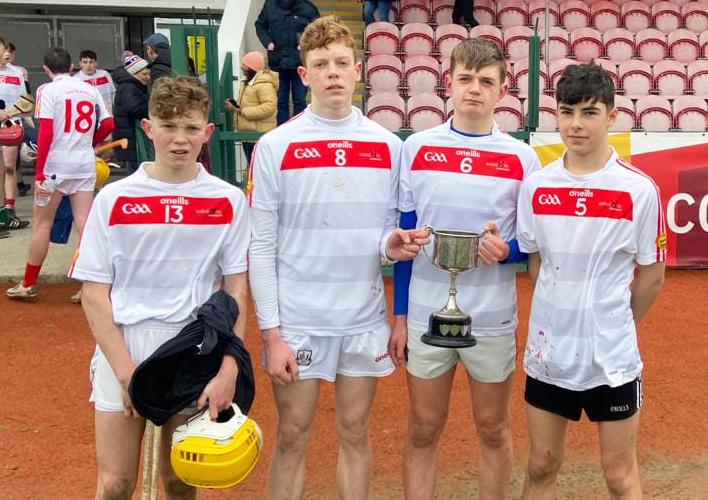 Congratulations to East Cork Rebel Óg who were divisional winners on Saturday at MTU. A special word of congratulations to the Midleton representatives (pictured above), Peter Barrett, Josh Foley, Matthew McSweeney and Josh Hogan. Well done boys.
FE 12

The Fé12 team played a challenge game by taking on the older and more experienced Fé13s in an educational afternoon's hurling at the weekend. Thanks to all the boys, Aidan and all coaches involved.
LADIES FOOTBALL
TRAINING
Please note there will be No training tonight Thursday for our U16,Minor and Junior Ladies. Training will resume next Monday.
U8/10 and12s will train at Midleton Rugby Club from 6-7pm next Monday evening. Please note access to the pitch is only from the Rugby Club entrance.
U14s will train at the side pitch off the Gaa Club from 6.30-7.30pm next Monday evening.
U16, Minor and Junior will train next Monday at 7.30-8.30pm at the Gaa club. Details for next Thursday tbc.
MUNSTER CHAMPIONS

Congratulations to St Mary's High school who won the Senior A Football Munster Final on Wednesday when they defeated Cashel Community School. The final score was 0-14 to 1-7. Midleton Ladies Football Club were well represented on the panel. Well done to: Rachel Quirke, Kate O'Sullivan, Ava McAuliffe, Rachel Ryan, Emma O Sullivan, Aoife Fitzgerald, Sophie McCarthy and Keane and Saoirse Twomey-Tagney.
ABBY QUIRKE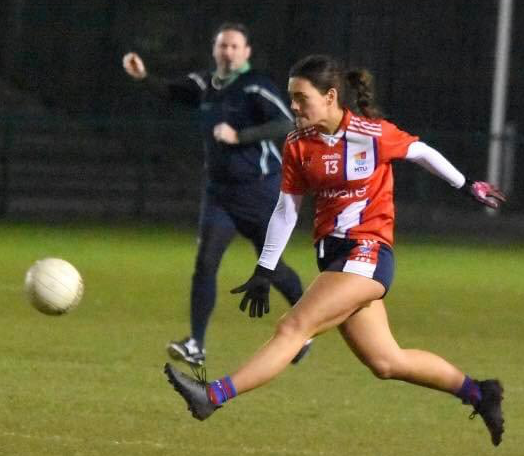 Congratulations also to MTU and our Club player Abby Quirke (pictured above) who are through to the All Ireland Final where they take on LYIT.
MEMBERSHIP
It's that time of year again. Membership for 2022 is now due. The membership rates are the same as last year. These are the different categories and fees.
ADULT NON PLAYER - €100
Non Player, Team Mentor, Officer, Committee Member: Must be paid by 31st March 2022 for Membership to 31st March 2023.
ADULT PLAYER (INCLUDING GYM) - €200
Employed Player 18 years+ including Gym. Must be paid by 31st March 2022 for membership to 31st March 2023.
ADULT PLAYER (INCLUDING GYM) – FULL-TIME STUDENT/APPRENTICE/UNEMPLOYED - €100
18yrs+ Adult Player Including Gym - You must be a Full Time Student or Apprentice or be Unemployed to avail of this option. Must be paid by 31st March 2022 for Membership to 31st March 2023.
ADULT NON PLAYE OAP OR UNEMPLOYED - €50
Non Player, OAP (65+), Unemployed: Must be paid by 31st May to have Voting Rights. Must be paid by 31st March 2022 for Membership to 31st March 2023
DIASPORA MEMBER - €50
A member who lives away from the club perhaps elsewhere in Ireland or abroad. This is a Social Membership only with no voting rights. Must be paid by 31st March 2022 for Membership to 31st March 2023
FAMILY REGISTRATION - €300
Employed Child/Children do not qualify for Family Membership. Child/Children born in 2003 or before do not qualify for Family Membership. Family Membership does not include the Gym. Additional Gym costs are €100pp per year. Must be over 18 years of age. Must be paid by 31st March 2022 for Membership to 31st March 2023.
YOUTH PLAYER – SENIOR INFANTS TO FE 18 - €135
Player must be under 18 Years of Age on 1st Jan 2022. Players in this category do not have Voting Rights until they reach their 18th Birthday. Must be paid by 31st March 2022 for Membership to 31st March 2023.
JUNIOR INFANTS PLAYERS OR MAGPIE ALL-STARS - €50
Player in Junior Infants Or Magpie All Stars. Must be paid by 31st March 2022 for membership to 31st March 2023.
The quickest way to pay is by the Klubfunder page: https://www.klubfunder.com/Clubs/Midleton_GAA.
Thank you to all those who have already paid their membership for 2022.
CHILD SAFEGUARDING WORKSHOP
Midleton GAA will run a child safeguarding 1 workshop on 27th April 2022 in the club. To book a place on the course please email childrensofficer.midleton.cork@gaa.ie.
LOTTO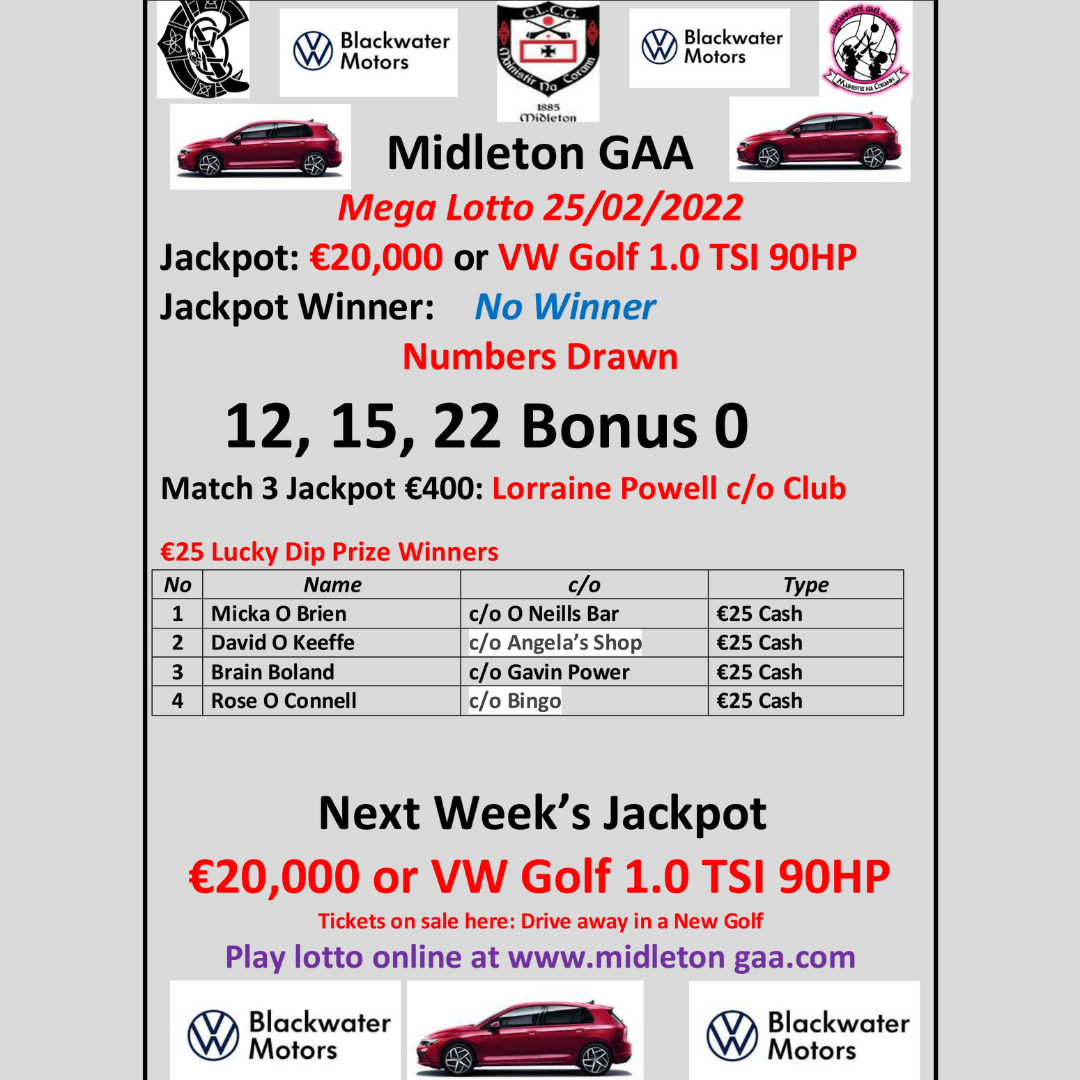 Our Lotto Jackpot was a choice of €20,000 or a VW Golf 1.0 TSI (in partnership with Blackwater Motors) the numbers were 12, 15, 22 & Bonus 0.
There was no winner of the jackpot so next Friday's jackpot will remain the same. There was however a winner of the Match 3 jackpot worth €400 and this was won by Lorraine Powell.
The Lucky Dip Prize winners his week were: Micka O'Brien, David O'Keeffe, Brian Boland and Rose O'Connell (€25 cash each).
In total Midleton GAA will give out local business vouchers to the value of €3,800 every year as part of our "Shop Local, Buy Local" campaign.
How to play: tickets are on sale at Pat Walsh Paints, Chadwicks, Frank Murphy Butchers, Murphy's Pharmacy, Crowley Butchers, or buy online, through Klubfunder,
https://www.klubfunder.com/Clubs/Midleton%20GAA/lotto
select your numbers and number of draws to play. You can buy an annual ticket by selecting "50" from the "Number of Draws" to Play dropdown.
BINGO
Our Bingo continues on Friday nights with an early game at 7.25pm. Everyone is welcome.
CLUB SHOP
The Midleton GAA club shop is back up and running for the 2022 season. All you have to do is go to the Klubfunder website (https://www.klubfunder.com/Clubs/Midleton%20GAA/ShopItems) and you will see the full range of what's available to buy. You can shop away to your heart's content, pay for it online and then collect your purchases at the club shop on Saturday morning between 9.30am and 10am. Please note that there will be no collection service this Saturday morning and the following Saturday (March 12) will be from 11am to 11.30am.
NATIONAL CENSUS
The next national census takes place on Sunday 3rd April. Over the coming weeks census enumerators will be calling to every house in the country with census forms. The enumerators will be wearing high vis vests with their identity card contained in the vest. Please pass on this information so that people are aware that this is happening and that the enumerator will be calling.
CONDOLENCES
We would like to offer our deepest sympathy to the Kelly and Wade families on the death this week of Peter Kelly of Ballinora.