Midleton Hurling and Football, Ladies Football and Camogie Club News
11 July, 2021
The key messages for this week:
COVID-19 Update… Safe Return to Play
Best of luck to our Junior B Hurlers in the County Final against Ballyhea today, Sunday 11th.
Golf Classic (21st & 22nd July) tee times are filling up
Midleton GAA…at the 'Heart of the Community'. Ní neart go cur le chéile. There is no strength without unity.
COVID Update & Return to Play

Team managers will advise of date, time and venue for training. Please remember that players/parents are required to complete a Health Questionnaire declaration BEFORE each training session or match.
Midleton GAA 'One Club' have put together a comprehensive guide to the Safe Return to Play for all teams. All parents, players and coaches are asked to familiarise themselves with these guidelines including, but not limited to, the Health Questionnaire requirements and access maps to the 4 facilities being used by Midelton GAA 'One Club'.
Key links:
Midleton GAA 'One Club' Guide and other Return to Play information: covid-19-news
FOIREANN (was Return to Play) where Health Questionnaire can be completed prior to each training session/match (FYI, use the same email and password from last year):
Mega Lotto Results & New Jackpot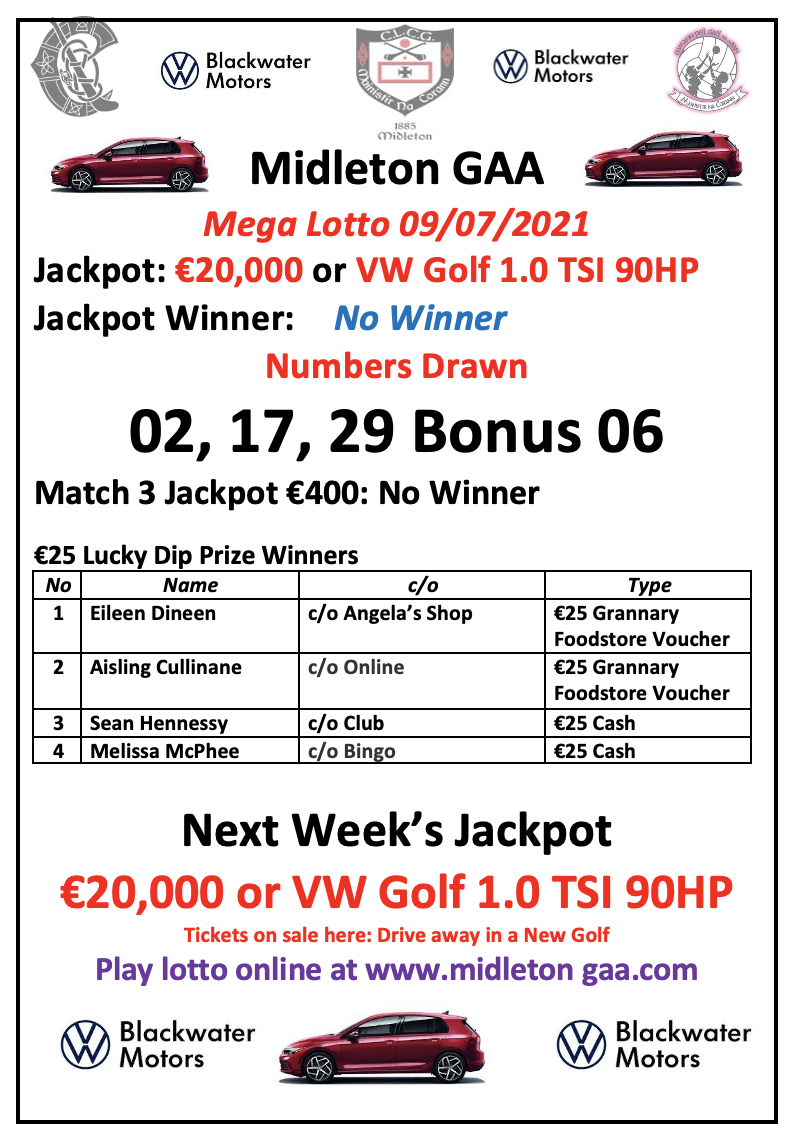 Our Lotto Jackpot was a choice of €20,000 or a VW Golf 1.0 TSI (in partnership with Blackwater Motors) the numbers 02, 17, 29 Bonus 06. There was no winner of the jackpot so next Friday's jackpot will remain the same.
4 Lucky Dip Prize Winners this week were Eileen Dineen, Aisling Cullinane, Sean Hennessy, & Melissa McPhee with the first 2 named winners receiving €25 Granary Foodstore Voucher and the later 2 receiving €25 in cash. In total Midleton GAA will give out local business vouchers to the value of €3,800 every year as part of our "Shop Local, Buy Local" campaign.
How to play: Tickets are on sale at Pat Walsh Paints, Chadwicks, Frank Murphy Butchers, Murphy's Pharmacy, Crowley Butchers, or buy online, through Klubfunder, at https://www.klubfunder.com/Clubs/Midleton%20GAA/lotto select your numbers and number of draws to play. You can buy an annual ticket by selecting "50" from the "Number of Draws" to Play dropdown.
Midleton GAA Golf Classic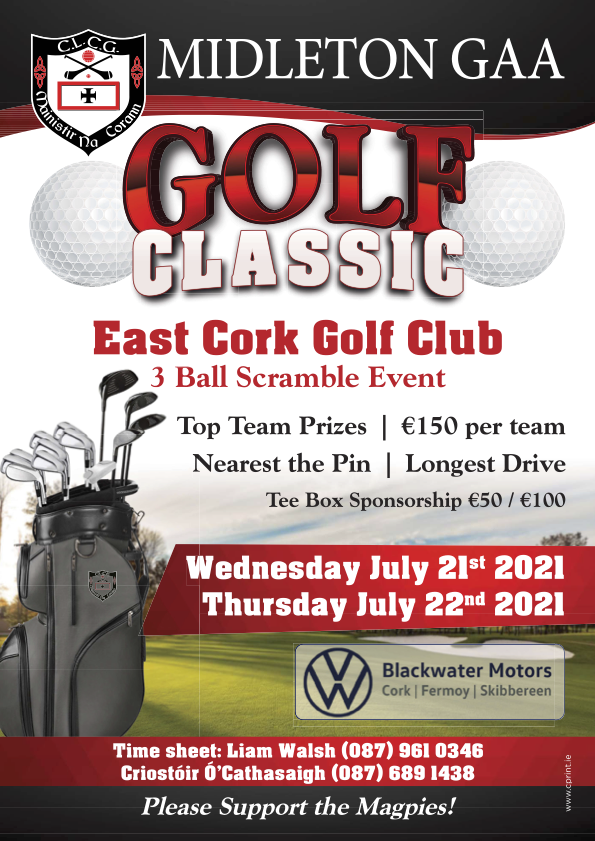 Main Sponsor - Blackwater Motors
When: Wed & Thurs, 21st & 22nd July 2021
Where: East Cork Golf Club
This is a popular event in the Midleton GAA social and fundraising calendar. Combining a social 3-man scramble format with great prizes, food, and fun, this is a must for your mid-Summer diary.
Contact Liam Walsh (087 9610346) or Criostoir Ó Cathasaigh (087 6891438) to reserve your tee time
Or
Book your team online at: https://www.klubfunder.com/Clubs/Midleton%20GAA/EventRegistration#EventRegistrationOptions (give your preferred tee time)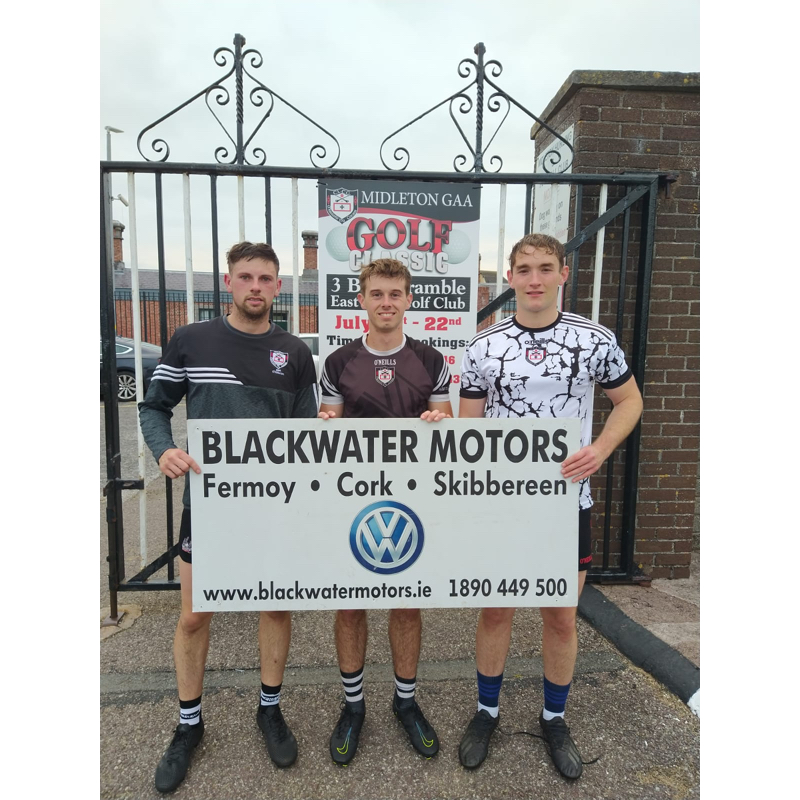 GAA Fixtures & Results
Fixtures are coming 'hot and heavy' across all sections of the club, at both adult and juvenile sections. We will endeavor to keep the club website up to date with fixtures and results as well as posting results, as much as possible, on twitter and facebook. Team managers are asked to submit results and any fixture changes to pro.midleton.cork@gaa.ie or text 0868643079.
Website Links:
Fixtures club_fixtures
Results club_results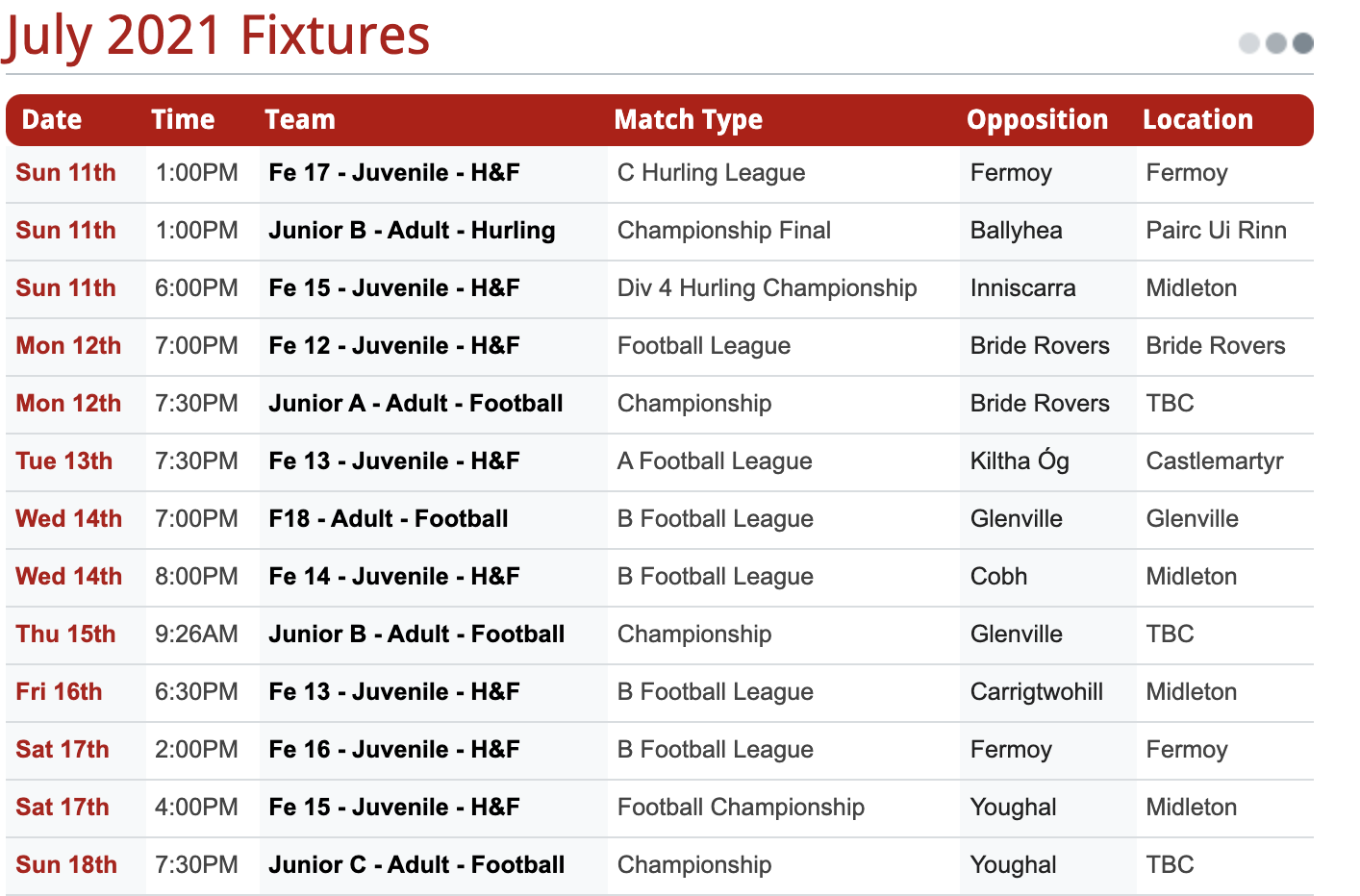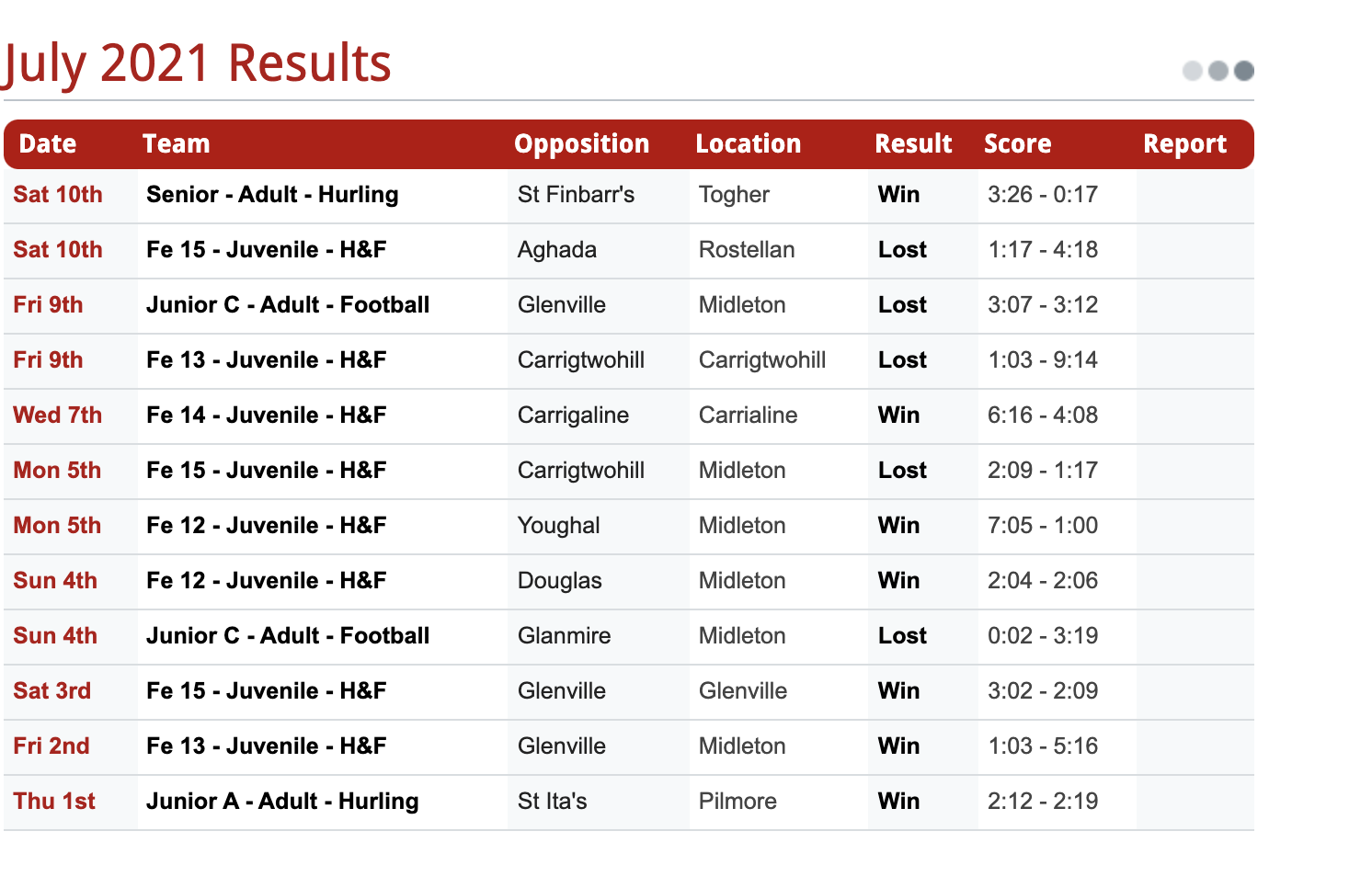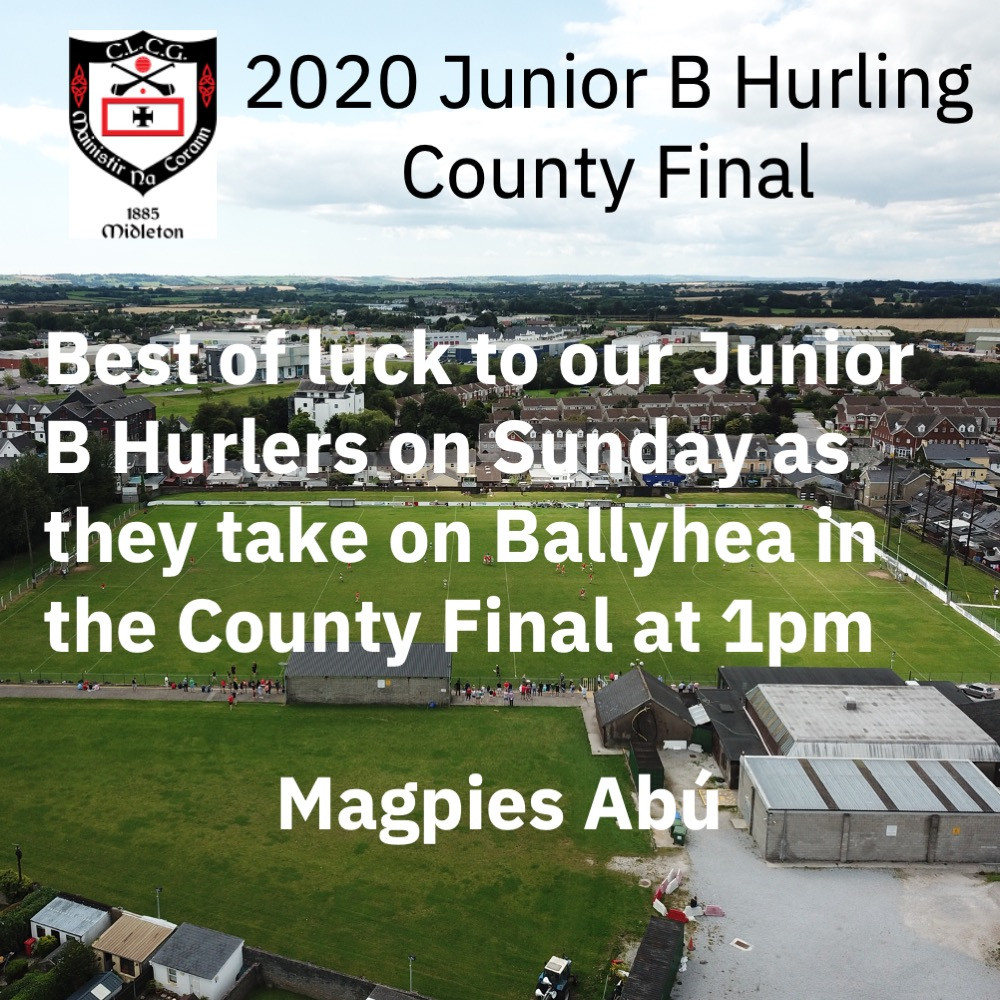 Junior C Championship Round 1
Sunday 04th July 2021 vs Glanmire in Cobh
Glanmire 3-19 Midleton 0-02
On Sunday night we played Glanmire in the first round of the 2021 East Cork junior C football championship. On the night we had a much-changed side from the 2020 final owing to holidays and injury. The one thing that was present as always in this group was an honesty and endeavour right to the end. On the night we came up against an extremely strong and well drilled Glanmire outfit. They certainly will take some beating on the evidence of their display here. Well done to Liam McGrath and Ben O'Neill who made their championship debuts for the adult club and showed really well for the ball. Also, we must acknowledge a great display from Brian in goals who was in top form, making some outstanding saves. We will regroup after this heavy defeat and look to get back to winning ways in the next round in a couple of week's time.
Team: Brian O'Sullivan, Jerome Curtin, Eoin Ferriter, Ryan Cahill (Captain), Brendan Ferriiter, Chris Power, Daniel Wathen, Alan Power, Adam Meade, Luke Deane, Ciarán Evans, Ben O'Neill, Liam McGrath, Davy O'Brien, Coleman Quinn.
Substitutes: Tosh Cahill and Diarmuid Ó Dálaigh
Junior C League Round 2
Friday 09th July 2021 vs Glenville in Midleton
Final score: Midleton 3-07 Glenville 3-12
This game was played on Friday night in damp conditions. Despite the gloomy weather and against the backdrop of the Midleton GAA bingo, both teams served up a very entertaining game of football. Well done to Daire Mooney, Colin Sunderland, Dan Cagney, Darragh McCarthy and Bríon Saunderson who all made their football debut for the adult side of the club. Also well done to William Casey, a new and very welcome member of the club. This game was played at a very high tempo and the ability of a youthful Midleton fifteen ensured that we were well up to the pace of the game. We picked off some great scores throughout the game but unfortunately Glenville were able to use their greater experience to finish the game strongly. Well done to all involved. We wish the junior A team the best of luck in their upcoming championship game. We now turn our attentions to the junior B championship game on Thursday 15th July vs Glenville at 7.45pm, venue tbc.
Team: Brian O'Sullivan, Jerome Curtin, Jan Haandrikman, Daire Mooney, Brendan Ferriter, Colin Sunderland, Ryan Cahill, Dan Cagney, Adam Meade, Luke Deane, Jack Fitzgerald, William Casey, Liam McGrath, Bríon Saunderson, Darragh McCarthy.
Substitutes: Ben O'Neill, Charlie Walsh and Niall McCarthy.
Camogie
Well done to Clara Rolston who excelled as captain for the U12's against Rockban on Monday night 5th July where we travelled to Whitechurch for their fourth league game of the year. The girls put on a great display and came away with the win on a scoreline of 5:07 to 1:03. Thanks to Rockban for hosting us and to the parents for travelling in numbers and giving the girls great encouragement from the sidelines.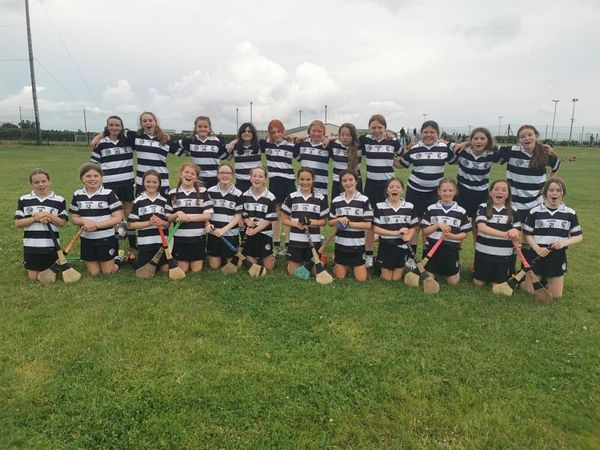 U12 v Rockbán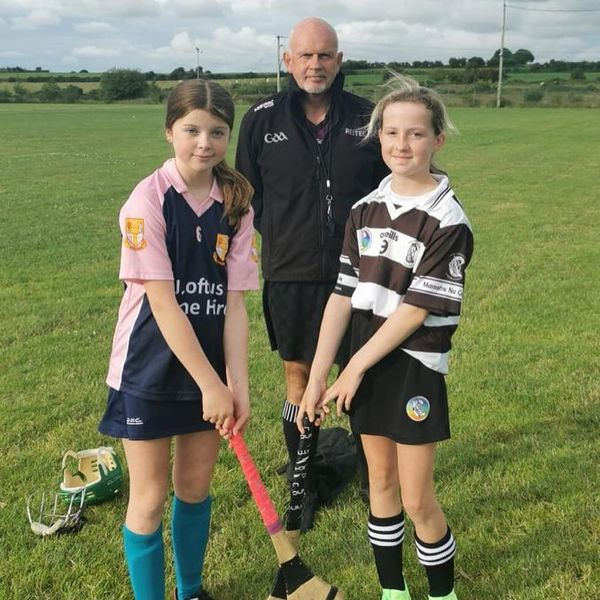 U12 Captain Clara Rolston v Rockbán
For the second time in a week our U12's were out , this time we hosted St Vincent's for a league match in Clonmult park on Friday 9th July . The girls played very well and ran out winners in the end on a scoreline of 2-03 to no score. ,well done to every girl on the pitch last night. Thanks to St Vincent's for a tough game and to the parents who were out in big numbers again supporting the girls.A big well done to Caoimhe Hanrahan who led her team from the front, well done Caoimhe. We will enjoy a well-deserved week off now before our final phase 1 game away to Ballygarvan on July 24th.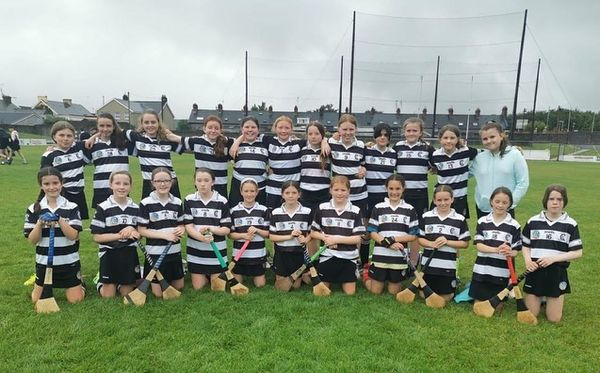 U12 v St Vincents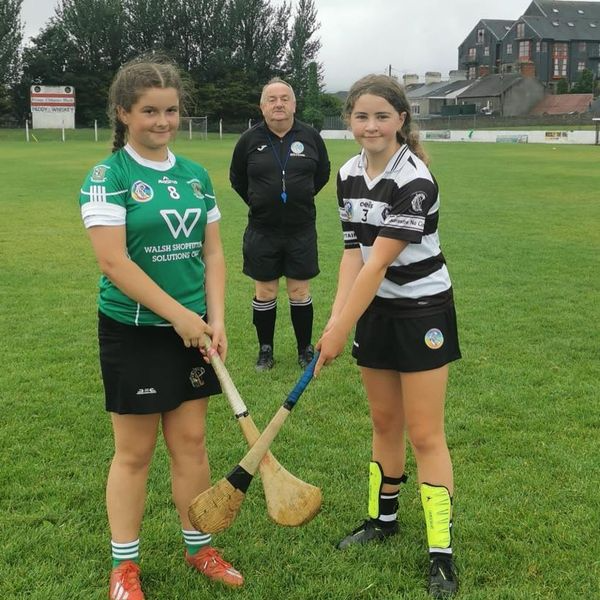 U12 Captain Caoimhe Hanrahan v St Vincents
Well done to our U16's on Wednesday 6th July who performed very well against Eire Og on home soil unfortunately it didn't go our way! Well done to Eire Og on the win.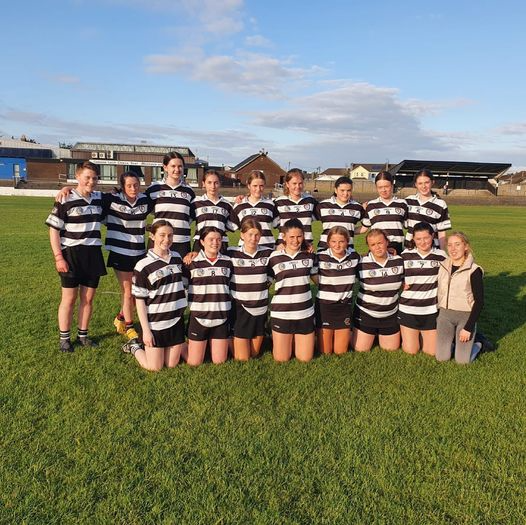 U16 team v Eire Óg
Congratulations to the Cork U16A Panel especially our own Jill Connaughton on Sunday last on their win against Dublin in the All Ireland Quarter Final with a scoreline of Cork 4-17 to Dublin 1-05 putting them through to the Semi Final on Sunday 11th July against Galway Camogie at Drom and Inch GAA, The Ragg at 2pm. Wishing them all the very best of luck!
Junior League V's Aghabullogue Monday July 5th
Midleton 1-10 Aghabullogue (Match abandoned after 40 Mins)
Unfortunately our trip to Aghabullogue had to be abandoned after 40 mins when one of the Aghabullogue players felt unwell and had to be treated on the pitch. Thankfully she will make a full recovery and we wish her and her team mates well for the rest of the year.
After a slow start we took a firm grip on the game and were beginning to take full control when the game was stopped. Rebecca Cassidy scored our goal and points from Sadhbh Beausang , Jodie Keegan O'Connell, Clara McCarthy and Lucy Wallis saw us into a commanding lead. A 3rd League win sets us up nicely for a tough trip to Kilbree on Wednesday next . Well done to all.
U14 Challenge Game V Killeagh
On Tuesday evening we invited Killeagh camogie to play us in a challenge match. From the first whistle it was definitely a challenge with Killeagh putting in some early scores and displaying some fantastic skills moving the sliotar to every corner of the pitch. Our goalkeeper Kate Griffin who also captained the team made some great saves and with a few quick puck outs set up a few scoring opportunities for our forwards who levelled the game, we brought on all our subs at half time with Mia Collins, Tia Wall Wallace and Sarah McConville keeping the skill levels up for the second half. In the second half the the two teams traded scores but Rebecca Cronin got a couple of great points towards the end and Midleton just edged it over a Killeagh team who we can see are making great progress under Manager Kieran and mentors, a big thank you to all who came and supported both teams, Barry Day for refereeing and we look forward to meeting Cloughduv at home on Saturday 17th July for our third outing in the league.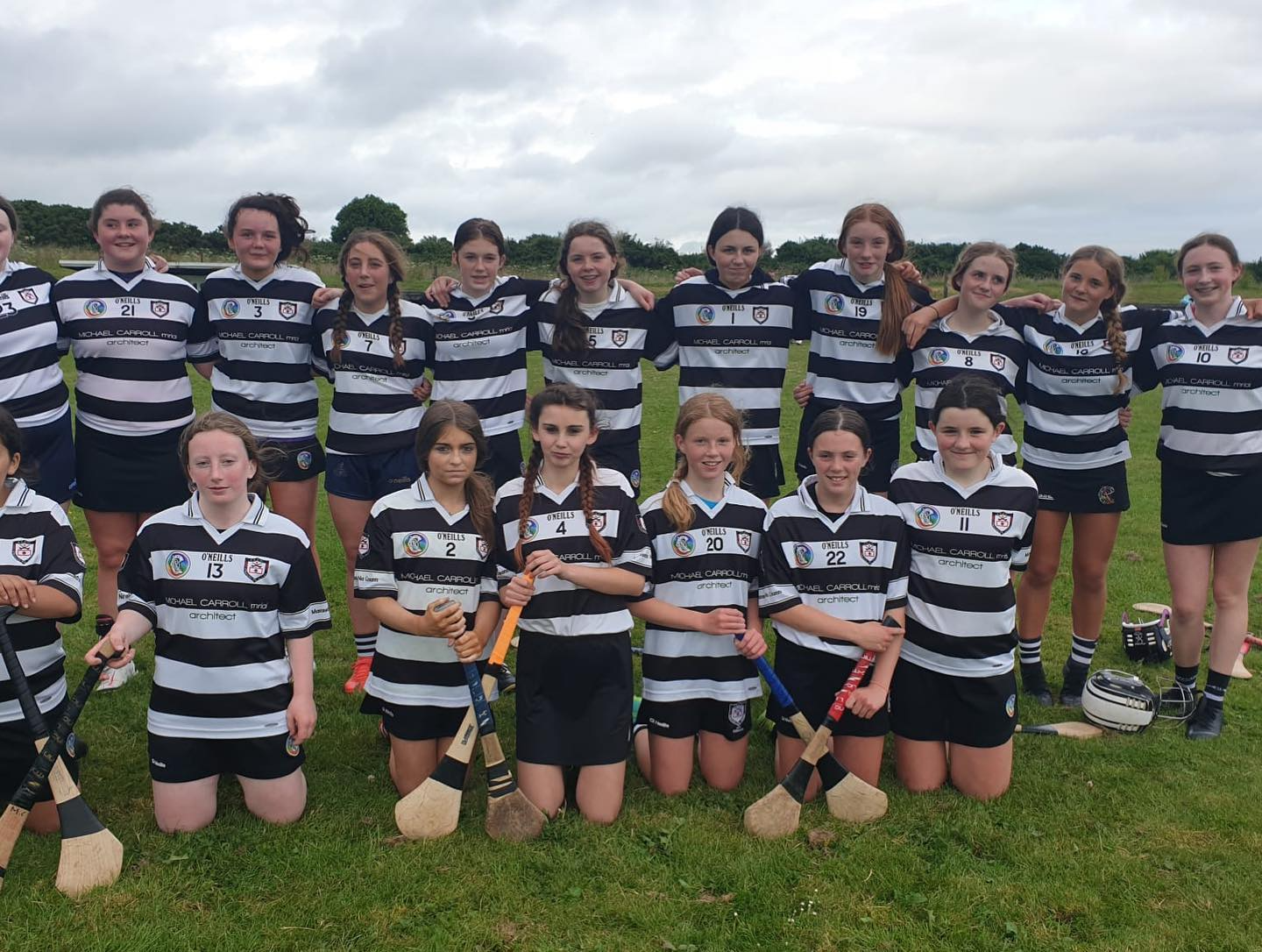 U14 v Killeagh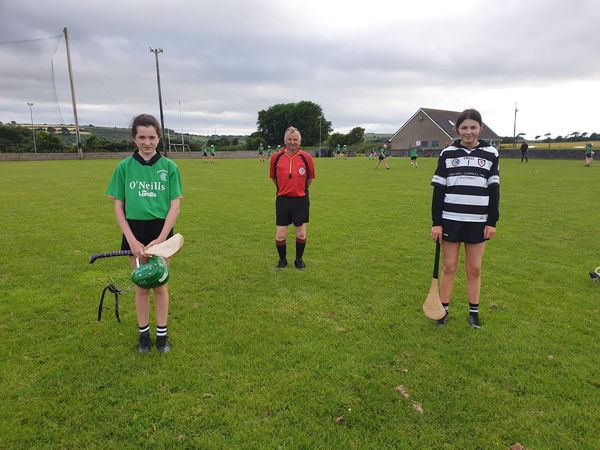 U14 Captains v Killeagh
Not to left out of the action Our U7 and 8 girls invited Sarsfield Camogie down for a friendly at Ballinacurra GAA Pitch on Saturday morning . Great fun was had by all, well done girls . Great skills on display.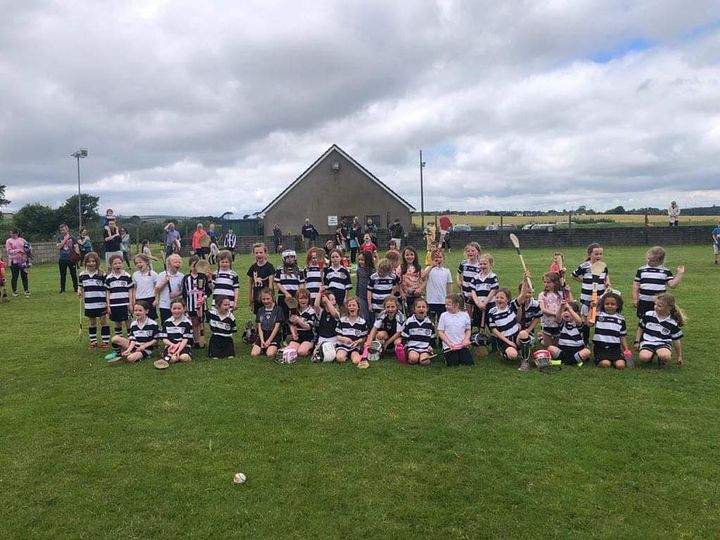 U7 & U8 v Sarsfields
Juvenile
Fé11 Notes
No Rebel Óg games this weekend gave us the opportunity to accept an invitation to travel to Blackrock. Numbers were lower than usual due to holiday season, but the two teams of young Magpies played very well, in what turned out to be a close and hard-hitting game. Well done to all. Training and matches details will be communicated through text.
FÉ11 v BLACKROCK
Fé13 Notes
Fé13 C3 HURLING V ST. FINBARRS
The third hurling match for the Fé13 C3 lads was another home appearance, this time against St. Finbarr's on Tuesday July 6th last. This was a very tight match throughout, with only a single score between the teams on the night. Unfortunately, a couple of late scores from the visitors saw them take victory on the night with a final score of 2-07 to 2-08. The panel for the match was: David Kelly, Harry Waterman, Luke Bamber, James Carey, Patrick O'Dowd, Peader Egan, Fionn Bohan, Cuan Twomey (Captain), Jamie O'Donovan, Adam Spillane, Patrick Collins, Rian Casey, Ciaran Kelly, Ruairi O'Riordan, Rossa O'Connor, Michael Allegrini.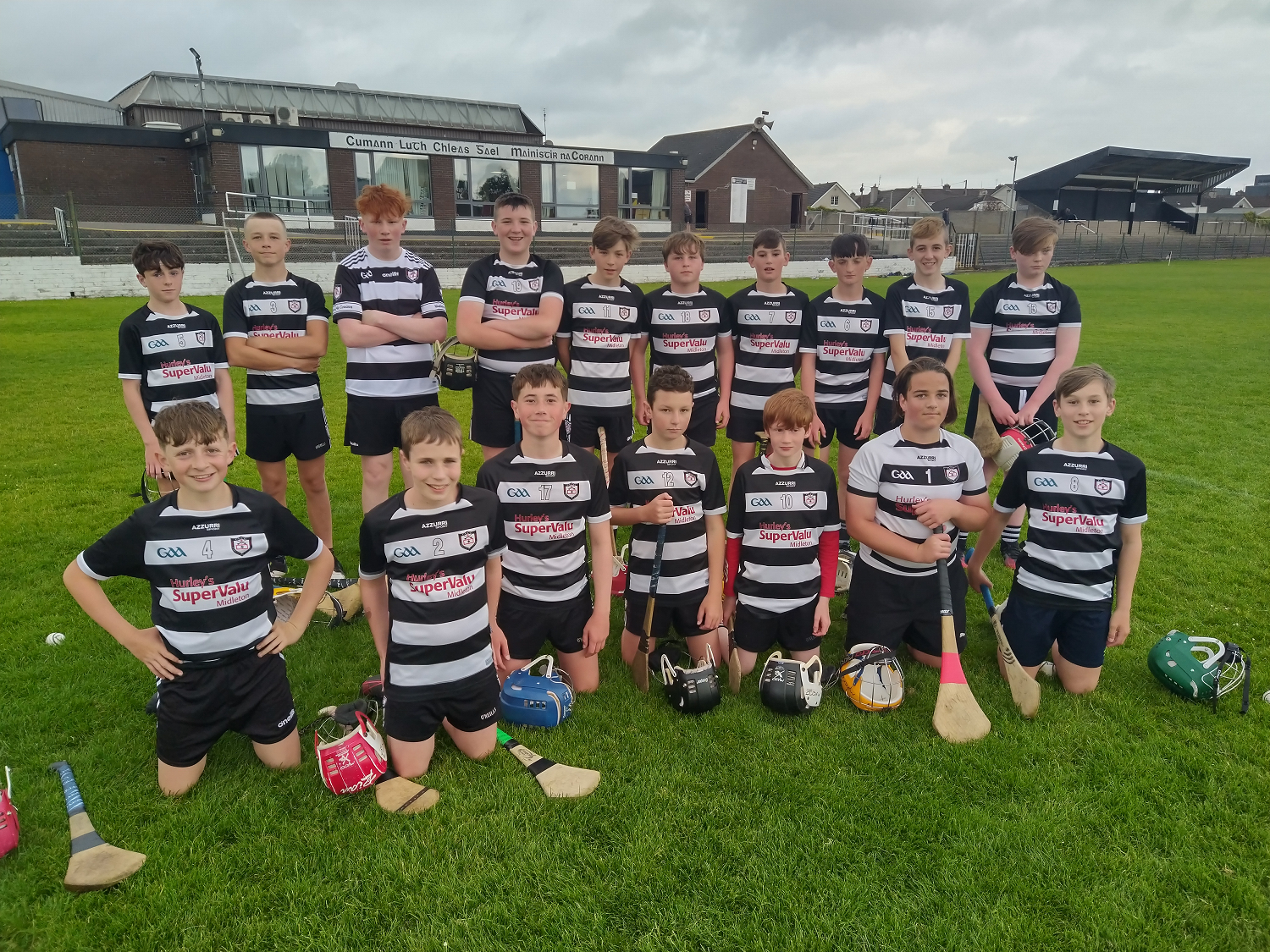 FÉ13 C3 v St. FINBARRS
FÉ13 P1 HURLING V CARRIGTWOHILL
The final game in the initial Fé13 series of games was a short trip to Carrigtwohill on Friday evening July 09th. Despite the wet conditions the lads started well and went in at the water break just losing by a point on a score line of 0-03 to 0-02. However, the home team began to get on top and despite the lads refusing to give up, we were beaten by a better team on the night. The final score line of 9-14 to 1-03 does not do justice to the effort the lads put in with some gutsy performances in difficult circumstances on the night. The panel for the match was: Jack Walsh, Rian Casey, Harry Waterman, Jason Morley, David Kelly, Cian Lawton, Fionn Bohan, Senan Carroll, Cuan Twomey, Scott Dunlea, Max Murphy (Captain), Darragh Mullins, Patrick O'Dowd, Shane O'Mahony, Ruairi O'Riordan, Michael Allegrini, James O'Meara, Luke Bamber, James Carey and Patrick Collins.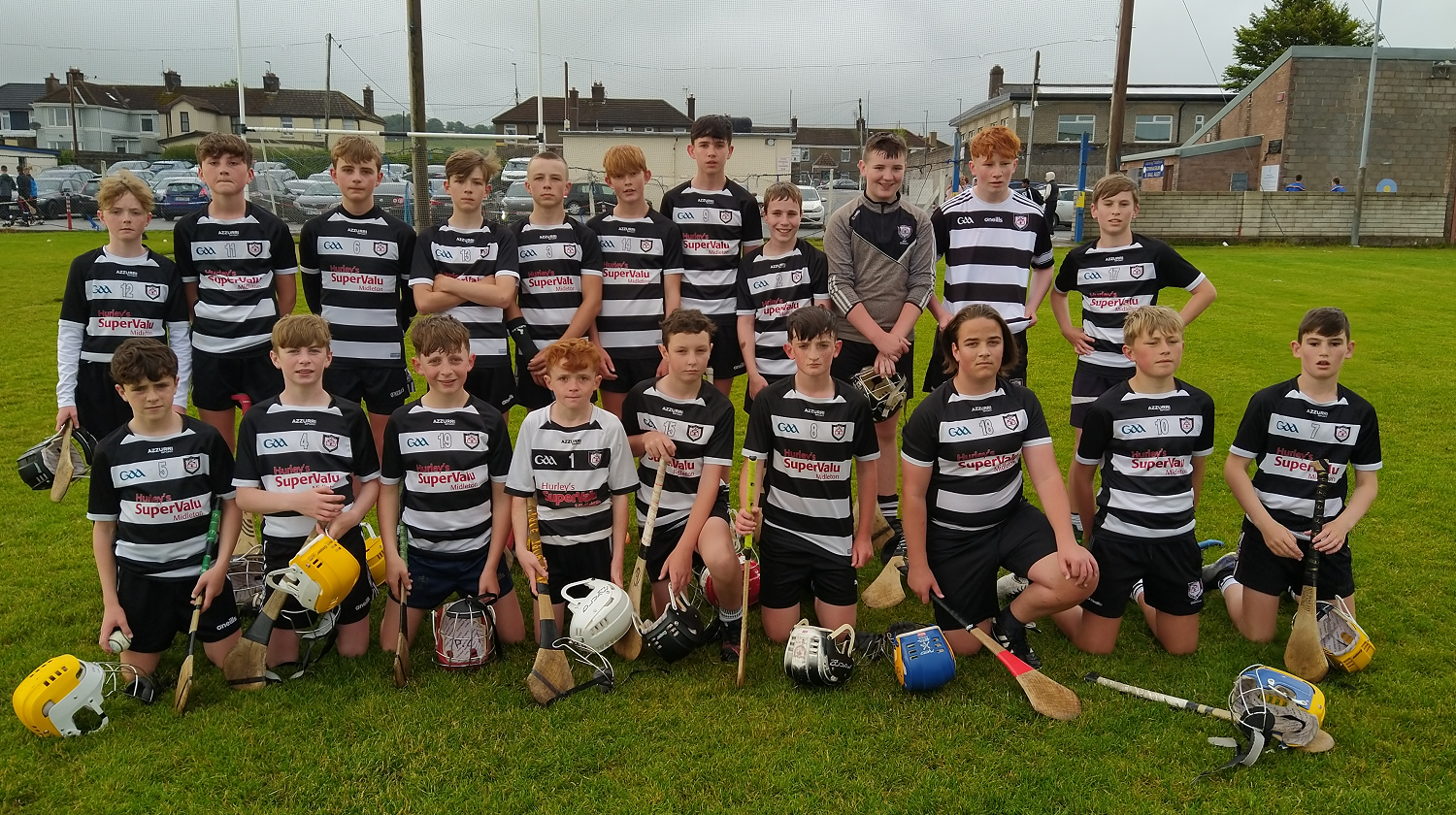 FÉ13 P1 v CARRIGTWOHILL
Fé14 Notes
Rebel óg Fe14 Group 1 League
Carrigaline 4:06 Midleton 6:16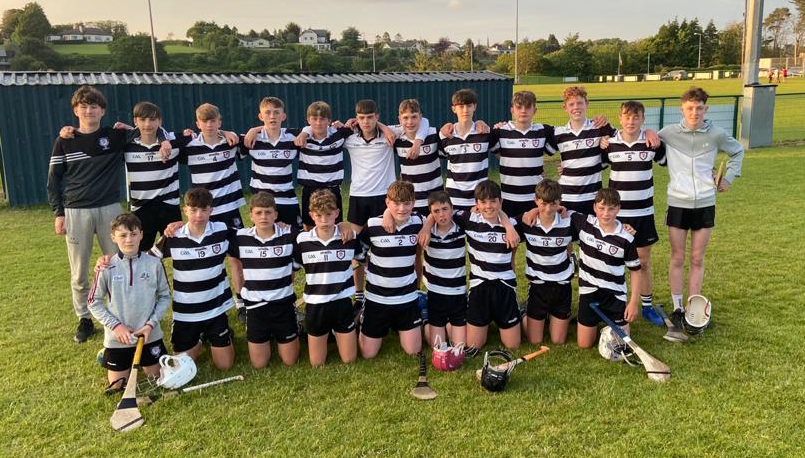 FÉ14 v Carrigaline
Camogie Notes
Ladies Football Notes
Training schedule this week:
U8/10/12 - 6.30-7.30pm in Ballinacurra
U16/Minor and Junior 7.30-8.30pm in Ballinacurra
Monday: U14's v Fermoy at 8pm in Ballinacurra
Wednesday 14th: U16's v Youghal at 7.30pm (top of the hill pitch)
Club Shop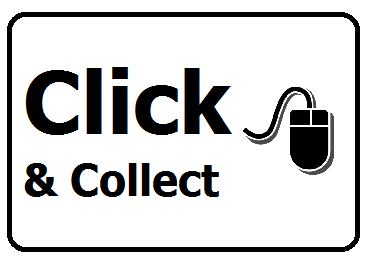 The club shop is back open online. You can order and pay for club gear online through Klubfunder.
Go to https://tinyurl.com/y3os6hus
Once ordered you will be contacted to arrange for collection. For any queries email: midletongaaclubshop@gmail.com