Midleton Hurling and Football, Ladies Football and Camogie Club News
20 June, 2021
The key messages for this week:
COVID-19 Update… Safe Return to Play
Happy Fathers Days
Great win for Junior C Footballers
Magpie All-Stars & Active Community Awards Ceremony
Best of luck to Junior B Hurlers & U16 Camogie in their significant matches today
Updated Lotto Jackpot Option €20,000 or VW Golf 1.0 TSI (RORP €25,100)
Golf Classic – tee times filling up
Midleton GAA…at the 'Heart of the Community'. Ní neart go cur le chéile. There is no strength without unity.
COVID Update & Return to Play

Team managers will advise of date, time and venue for training. Please remember that players/parents are required to complete a Health Questionnaire declaration BEFORE each training session or match.
Midleton GAA 'One Club' have put together a comprehensive guide to the Safe Return to Play for all teams. All parents, players and coaches are asked to familiarise themselves with these guidelines including, but not limited to, the Health Questionnaire requirements and access maps to the 4 facilities being used by Midelton GAA 'One Club'.
Key links:
Midleton GAA 'One Club' Guide and other Return to Play information: covid-19-news
FOIREANN (was Return to Play) where Health Questionnaire can be completed prior to each training session/match (FYI, use the same email and password from last year):
Mega Lotto Results & New Jackpot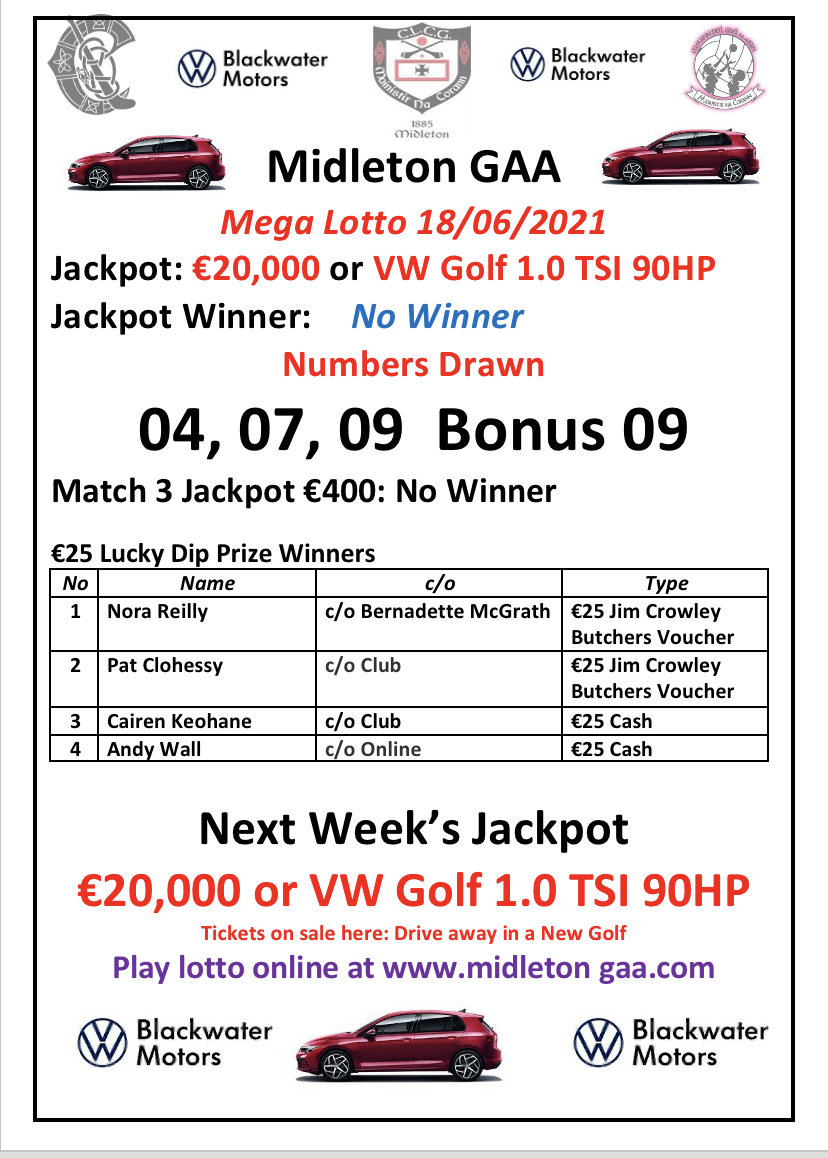 Our Lotto Jackpot was €20,000 the numbers 04, 07, 09, Bonus 09. There was no winner of the jackpot so next Friday's jackpot will remain €20,000.
4 Lucky Dip Prize Winners this week were Nora Reilly, Pat Clohessy, Cairen Keohane, & Andy Wall with the first 2 named winners receiving €25 Jim Crowley Butchers Vouchers and the later 2 receiving €25 in cash. In total Midleton GAA will give out local business vouchers to the value of €3,800 every year as part of our "Shop Local, Buy Local" campaign.
How to play: Tickets are on sale at Pat Walsh Paints, Chadwicks, Frank Murphy Butchers, Murphy's Pharmacy, Crowley Butchers, or buy online, through Klubfunder, at https://www.klubfunder.com/Clubs/Midleton%20GAA/lotto select your numbers and number of draws to play. You can buy an annual ticket by selecting "50" from the "Number of Draws" to Play dropdown.
Our lotto jackpot is being 'spiced up'. €20,000 or a VW Golf 1.0 TSI. A bit of a no-brainer but the choice is yours. Many thanks to Blackwater Motors who are partnering with us in offering this jackpot.
Midleton GAA, Midleton Camogie & Midleton Ladies Football One Club Membership 2021
Click here to see the letter signed by all 'One Club' Chairpersons re Membership 2021
Key Points
Míle buíochas to those who have already paid their membership.
For those who have not yet paid, please note that it is due by 31 May. If unpaid at this date then players, coaches and officers will be unable to partake in club activities such as training and matches. This policy has been re-stated by the 'One-Club' Executive and will be strictly implemented this year.
Per Croke Park rules, players not paid and registered before 31st May will not be eligible for Injury Fund benefits.
Easiest way to pay membership is online through Klubfunder. Click here at:
Cheque, Cash and Instalment Options available. Please contact Tracy Saunderson, GAA Registrar 087 662 5544, Amy Quirke, Ladies Football Registrar 086 266 4659 or Shirley Garde Camogie Registrar 086 198 5207
Membership Rates 2021
Adult , Full Member, Voting Rights (GAAOnly):
Non Player, Team Mentor, Officer, Committee Member €100
Player 18 years and older €200
Player 18 years and older, Full Time Student (3rd Level), Apprentice or Unemployed €100
Non Player, OAP (65+), Unemployed €50
Youth Membership
Player in Junior Infants €50.00 €50
Player Senior Infants – Fe18 €90.00 (U18 on Jan 1st 2021) €135
Family Membership €300
Diaspora Membership ( Social member - No Voting Rights) €50
Notes:
Employed Child/Children do not qualify for Family Membership.
A Child/Children born in 2002 or before do not qualify for Family Membership.
Gym Membership for Adults is not included in Family Membership, Annual Gym membership is an additional charge of €100.00 per Adult per year.
Diaspora Membership is for those supporters living away from Midleton. It is a non-voting social membership.
There will be a cap of a maximum of €500 per household. Children in full time employment cannot be included in this calculation.
GAA Fixtures & Results
Fixtures are coming 'hot and heavy' across all sections of the club, in both adult and juvenile sections. We will endeavor to keep the club website up to date with fixtures and results as well as posting results, as much as possible, on twitter and facebook. Team managers are asked to submit results and any fixture changes to pro.midleton.cork@gaa.ie or text 0868643079.
Website Links:
Fixtures club_fixtures
Results club_results
Junior A Football Notes
Saturday 19th June 2021 in Inniscarra vs Uibh Laoire
Final Score: Midleton 2:06 Uibh Laoire 2:12
MIDLETON: E Collins; C Crowley, A Ryan, S Smyth; L Dineen, S O'Farrell, E Mitchell; A Daly, S O'Meara; C Gunning, L O'Farrell, P White; I Kennifick, E O'Moloney, C Beausang.
Sub: N Walsh for E Mitchell (inj 10).
Junior C Football Notes
Wednesday 09th June 2021 in Glenville at 7.30pm vs Glenville.
Final Score: Midleton 3-08 Glenville 0-04
Team: Brian O'Sullivan, Robbie Barry, Sean Corcoran, Ryan Cahill, Eoin Ferriter, Barry Fitzgerald, Cormac O'Brien (Capt), Niall Walsh, Chris Power, Conor Evans, Micheal Keohane, Jan Haandrikman, Davy O'Brien, Alan Power and Adam Meade. Substitutes: Leonard Saunderson, Coleman Quinn and Jerome Curtin.
Wednesday 16th June 2021 in Dungourney at 730pm East Cork Final
Final Score: Midleton 1-08 Aghada 0-07
Team: Brian O'Sullivan, Robbie Barry, Sean Corcoran, Daniel Wathen, Fergus Wade, Barry Fitzgerald, Cormac O'Brien (Capt), Niall Walsh, Conor Evans, Ciarán Evans, Micheál Keohane, Alan Power, Davy O'Brien, Jonny Comer and Adam Meade. Substitutes: Andrew Rea, Eoin Ferriter, Ryan Cahill, Chris Power, Jan Haandrikman, Leonard Saunderson, Coleman Quinn, Luke Deane, Coran Swayne, Gavin Reddy, Charlie Walsh, Liam Kelly and Jerome Curtin.
On a beautiful evening in Dungourney our junior C footballers took on Aghada in the 2020 East Cork final. Midleton started well and with the breeze at their backs showed great build up play but took some time to get the accuracy correct in front of goals. Throughout the team there was great determination and teamwork and the ball was quickly transitioned from defence into attack, this lead to some great scores being taken. Adam Meade expertly finished a pass to the Aghada net to really set the Midleton side on their way. The halftime score read Midleton 1-03 Aghada 0-01. Aghada being as good a team as they are were never going to be easily beaten and resolutely fought their way back into the game. It took some great and disciplined defence from the Magpies to keep Aghada at bay. As the game reached its conclusion Midleton were able to kick for home and take some great scores to leave the final score at Midleton 1-08 Aghada 0-07. Midleton are now the East Cork junior C football champions for the first time. Captain Cormac O'Brien became the first Midleton man to raise the Micheal O Suilleabháin cup aloft amid great celebrations. Well done boys!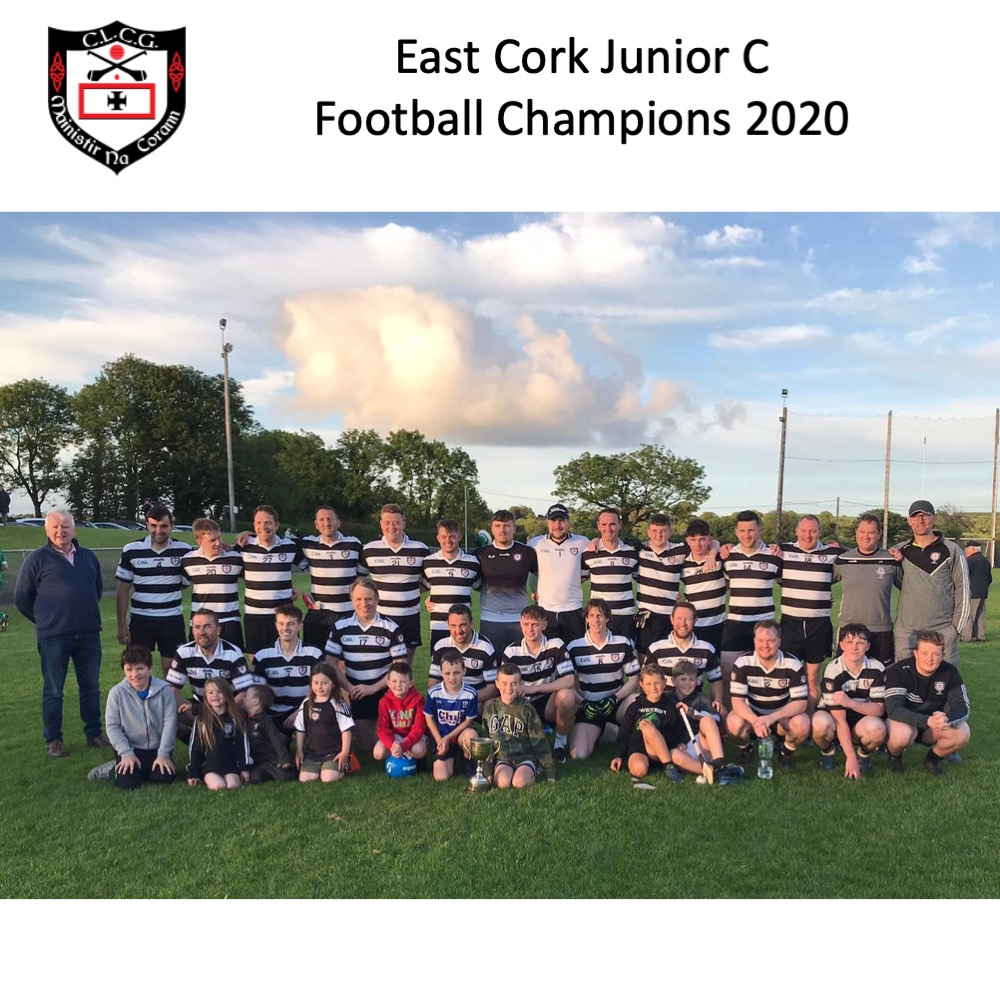 Junior C Hurling Notes
Sunday 13th June 2021 in Midleton vs Castlelyons
Final Score: Midleton 0-09 Castlelyons 1-18
Team: Jerome Curtin, Ryan Cahill, Eoin Ferriter, Daniel Wathen, Brendan Ferriter, Robbie Barry, Evan McCarthy, Adam Faye, Paul Aherne, Colin Sunderland, Brian O'Sullivan, Ciarán Evans, Coleman Quinn, Phelim McGann, Eoghan Collins, Ben O'Neill.
On Sunday last Midleton GAA club fielded a fifth adult hurling team for the first time. While the final score line was reflective of Castlelyons dominance the Midleton team showed great character and continued to try right to the end. Several players made their debuts for the adult club and we would like to congratulate Evan, Adam, Colin, Phelim and Ben on what will be the first of many games for the club.
Midleton GAA Golf Classic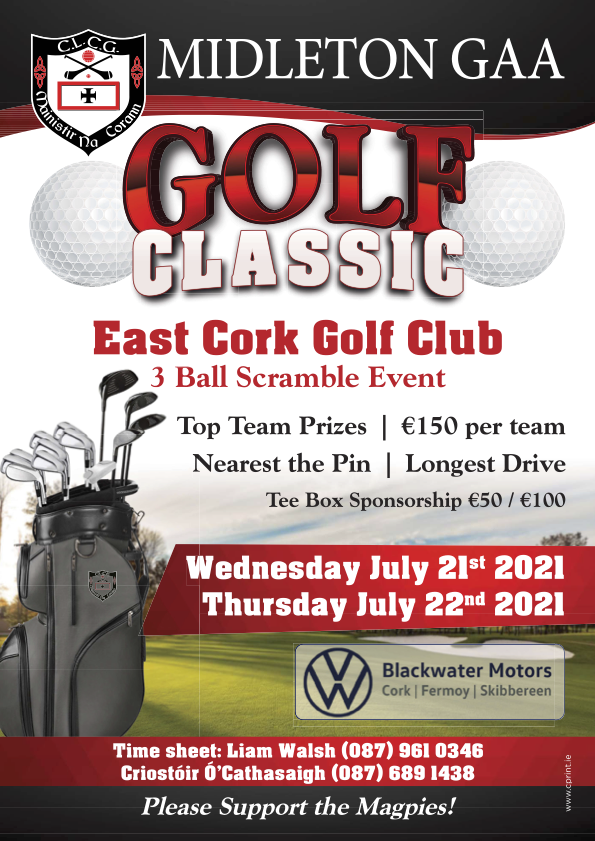 Main Sponsor - Blackwater Motors
When: Wed & Thurs, 21st & 22nd July 2021
Where: East Cork Golf Club
This is a popular event in the Midleton GAA social and fundraising calendar. Combining a social 3-man scramble format with great prizes, food, and fun, this is a must for your mid-Summer diary.
Contact Liam Walsh (087 9610346) or Criostoir Ó Cathasaigh (087 6891438) to reserve your tee time
Or
Book your team online at: https://www.klubfunder.com/Clubs/Midleton%20GAA/EventRegistration#EventRegistrationOptions (give your preferred tee time)
Juvenile
Fé8 Notes
This weekend involved a trip to Ballincollig for the first football match of the year, with over 35 boys and their parents making the trip west. All matches were evenly contested, and the lads showed some fantastic football skills throughout. Thanks to everyone who came to support for the lads. Thanks to Ballincollig for very sporting games. There will be hurling training on Tuesday night at Park South. Next Saturday will be an away trip to Sarsfields for the second hurling match of the year.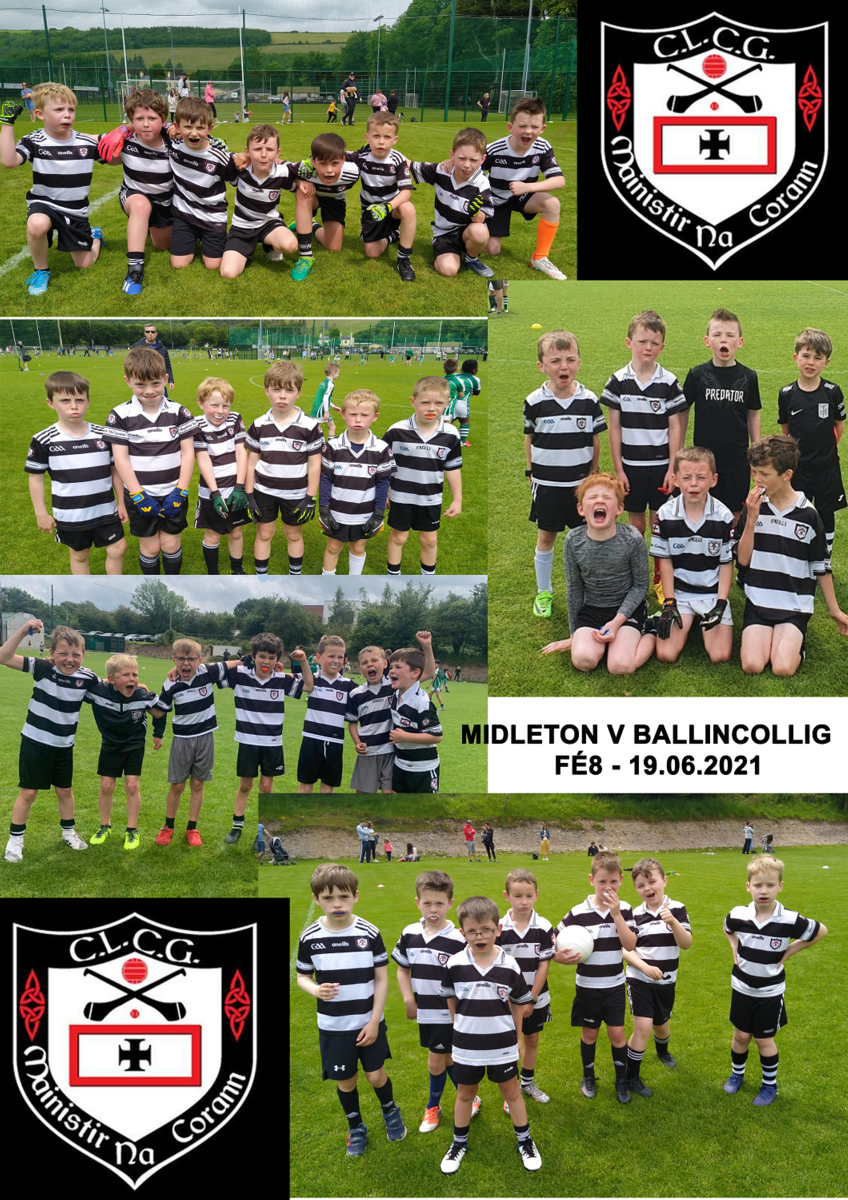 Fé9 Notes
We brought 30 of our Fe9s to Bishopstown last Saturday morning. We played 3 matches each and the lads did themselves proud by putting in great performances in each of the games. We scored some lovely points and great goals in all the games. The lads are improving each week at Training and we encourage them to keep practicing at home. Thanks to all the parents for making the journey to Bishopstown.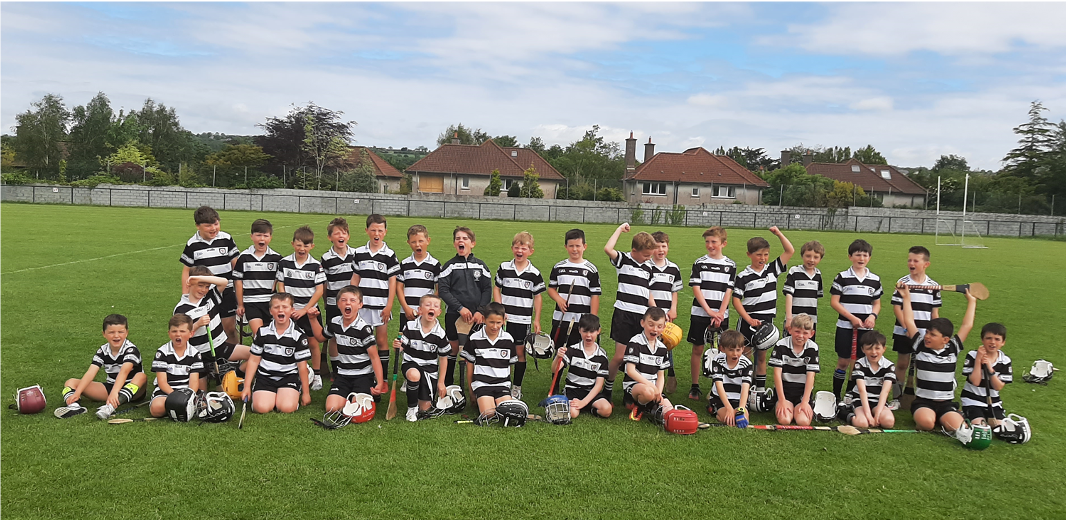 Fe9s v Bishopstown
We were at Home this Weekend to Ballincollig in Gaelic Football.We had 36 young magpies in attendance and we had 4 Teams each all playing 20min games.Our lads did very well against a good opposition and got good Goals and Points throughout all the games.Overall we were quite pleased with the lads performance and we encourage them to keep practicing. Next week we Host Sarsfields GAA at 10:15am in Hurling and we will continue with Training on Wednesday evening.
Fé11 Notes
First Rebel og football rounds saw the Fé11's travel to Ballincollig. After some very good football training sessions with múinteoir Criostoir, we were looking forward to a hard fought contest. While results may not have gone our way, we are very happy with the effort and commitment shown by the team. Well done boys. Magpies Ábu.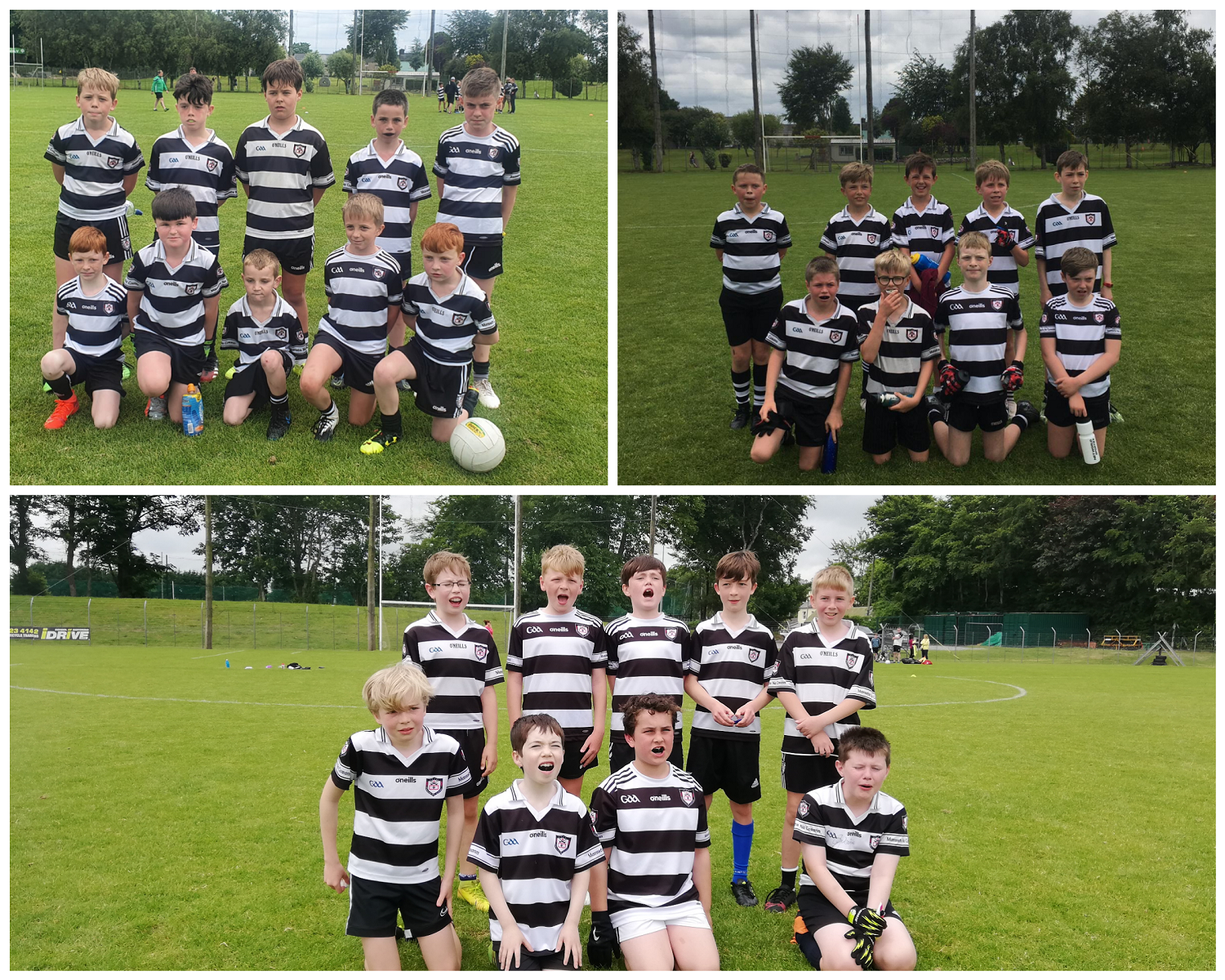 Fe11 v Ballincollig
Midleton Magpie All-Stars
The awards ceremony for the Cork Sports Partnership, Active Community Awards took place online last Friday night. As you will be aware our Magpie All-Stars were finalists in the Inclusion Category. Well done to Beech Hill Table Tennis Club who were the eventual category winners. Whilst we did not win the award, the nomination as finalists is a massive recognition of the tremendous work being done by this integral part of our Club. Keep up the great work. Magpies Abú. Click on below image to go to video recording of the Midelton All-Stars segment of the awards ceremony.
Ladies Football
Training for week
Monday 21st Ballinacurra Gaa Club:
U8, U10, U12 & U14- 6.30 to 7.30pm
U16/Minors/Juniors 7.30 to 8.30pm
Thursday 24th: U14 League v Lisgoold in Ballinacurra GAA Club Throw In 7.15pm
Saturday 26th: Junior League v Watergrasshill in Midleton GAA Club Throw In 8pm
***Important News regarding the Ladies Football Summer Camp***
From Orlagh Farmer:
I have to cancel the 2-Day Rebelette training sessions. I was unaware that an email from the Secretary was sent until it was brought to my attention. I did seek approval from the LGFA (Croke Park), however there was a misinterpretation regarding the approval and structure of these 2-Day sessions. Apologies with such short notice, this has only come to my attention yesterday. The congregation of the different age groups together in the club is not permitted this summer due to Covid/Government directives and insurance purposes. Only invited coaches to club training sessions (by age group) organised by the club are permitted and are covered by the LGFA injury fund.
I am very disappointed with this outcome and I wish to apologise to the club, the parents and to all the young girls who signed up. It was always our intention as Cork senior players to benefit the young girls as they have missed out on so much. I'd appreciate it if parents were informed of cancellation and full refunds will start on Monday, please be advised that the refunding process may take some time. I will follow up with parents via email as soon as possible.
Sorry again for this inconvenience at short notice.
Kind regards,
Orlagh
***
Camogie Notes
U14 Notes
We got off to a super start for a new week of camogie with our U14 girls putting in a great performance against Courcey Rovers in the U14A league last Sunday evening 13th June in sweltering heat. The team captained today by Kate Saunderson were quickly into their stride with a couple of early goals and points from forwards Tia Wall Wallace and Mia Collins.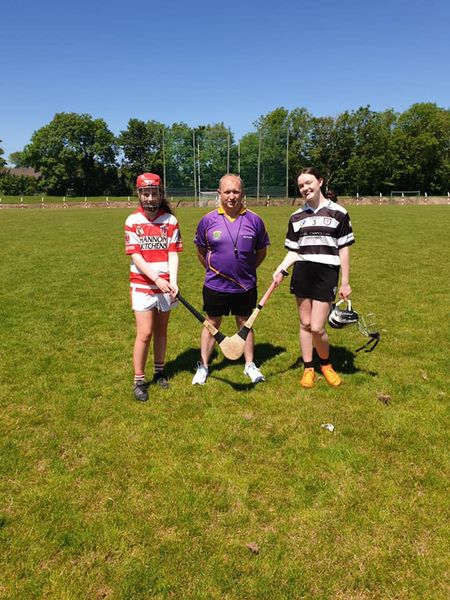 U14 Captain Kate Saunderson v Courcey Rovers
When halftime arrived all our forwards who received great service from our two very impressive midfielders Sorcha Cronin and Roisin McManus had contributed to the scoreline. As it was so warm we brought on all our allowed subs and those girls really kept the high standards of the first half going into the second. We conceded a superbly taken goal by Courcey which was there only success against our defence which stood up strong with Alannah Magan, Pippa Hennessey and Miriam Finn holding the line, we ran out comfortable winners in the end and we would like to thank Courcey Rovers and their management team for hosting us and wish them all the best for the remainder of the season. Thanks to those parents that made the long journey to support us, I know the girls really appreciate it. Finally I would like to mention that every girl in a Midleton jersey today contributed to what was a fantastic team effort and they did themselves proud. Well done girls, a great team effort was put in by all.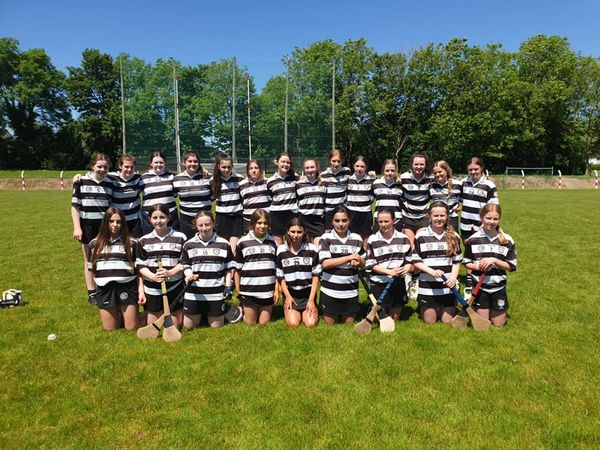 U14 Panel v Courcey Rovers
Junior Team
Our Second match last Sunday was our Juniors who Played Inniscarra in a Challenge with a Final Score of 2-11 Inniscarra 1-14.We travelled up to Inniscarra on a sunny Sunday night for a tough encounter with the home team. Despite being 6 points down at one stage our girls fought back for a well-deserved draw. Goals from Sadhbh Beausang and Jodie Keegan O'Connell and excellent points from Clara McCarthy's free taking ensured we came away with a draw and it could have been more if not for some excellent saves by the oppositions goalkeeper. Despite picking up a few injuries the girls battled to the end against good Inniscarra team.
A few injuries did not stop these girls as we were on the road again o epna misercable wet Tuesday night in a home game in Ballinacurra GAA in which we started our league campaign with hard fought win over a game St Fanahan's side. This was actually our first ever Adult League game, due to there being no league fixtures last year.
Playing against the elements in the first half our back did brilliantly to see us leading at the break 5 points to 4 . Despite an goal early in the 2nd half for Fanahan's we kept our composure and an excellent goal form Sadhh Beausang and points from Clara McCarthy, Rebecca Cassidy , Abbie Foley and Lucy Wallis, who was outstanding throughout, ensured we pulled away to win by 4 points and a winning start to our League campaign. Final Score Midleton 1-11 to St Fanahan's 1-07. Off to a great start ladies , well done to all.
Midleton v Aghabullogue U16 on Wed 16th June in Coachford
It had been many months since Midleton U16 girls had played a competitive fixture due to the restrictions and we were delighted to get back on the pitch for this away fixture v Aghabollogue.
Aghabullogue won the toss and elected to play with the wind in the opening half and opened up the encounter by applying severe pressure on the Midleton goal and got some early rewards by scoring 1-1, however due to some heroic defending and goalkeeping, Midleton managed to reduce the deficit to 1-2 to 0-3 at the end of the first quarter.
The second quarter was end to end stuff with both teams taking scoring chances and the 2 point gap was maintained with the half finishing at 1-4 to 0-5 to the home team.
Upon the restart of the 3rd quarter, Midleton started to apply some pressure and kept the score point ticking, however the 2 point gap remained constant throughout the quarter as it finished at 1-7 to 0-8.
Midleton dominated proceedings early in the 4th quarter and managed to draw level at 1-7 to 10 points and were looking likely to come away with a victory, however we got caught by some well taken individual scores taken in injury time resulting in an Aghabullogue win by 2-8 to 10 points.
This was the club's first game at Premier level and provided the girls with some much needed match practice leading into a very busy period including the 2020 Co final scheduled for Sun 20th June next. Next league game is away to Cobh on Sunday June 27th

Midleton Panel: Jill Connaughton, Elle McManus, Ruthi Hennessy, Laura Goulding, Muireann Ni Chonchubhair, Emily Lamb, Aoife Fitzgerald, Emma O'Sullivan, Isabelle Nestor, Kelly Quirke, Saoirse Ni Theangana , Beth Ryan, Amy McCarthy, Emma O'Neill, Rachel Ryan, Lora Dineen, Seana O'Brien, Rachel Greene, Rionnach Finn, Jade Fitzgerald, Kate O'Sullivan, Pippa Hennessy, Sorcha Cronin, Kate Sanderson
U11 Training Session
Well done to our u11s who had a great training session with Cork Development Officer Sean Crowley on Friday evening last in sunshine in Clonmult Memorial Park in Midleton.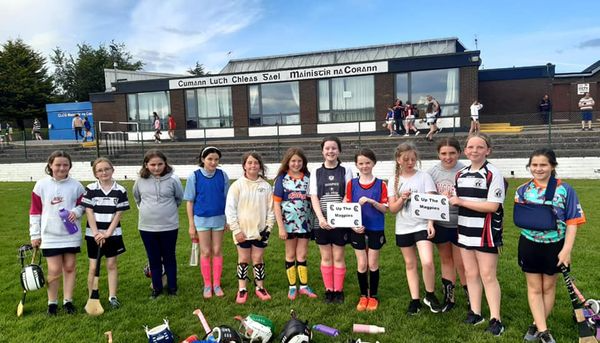 Thank you Sean for your giving us your time and for all the encouragement towards all the girls !
Roll on the start our Camogie campaign with our first match of the season against Killeagh @6.45pm next Wednesday night. Details to follow shortly.
Cork Junior Panel 2021
Huge Congratulations to our player Lucy Wallace who has been selected for The Cork Junior Panel for 2021 . Well done Lucy fantastic achievement and well deserved. Wishing you all the luck ahead over the coming months.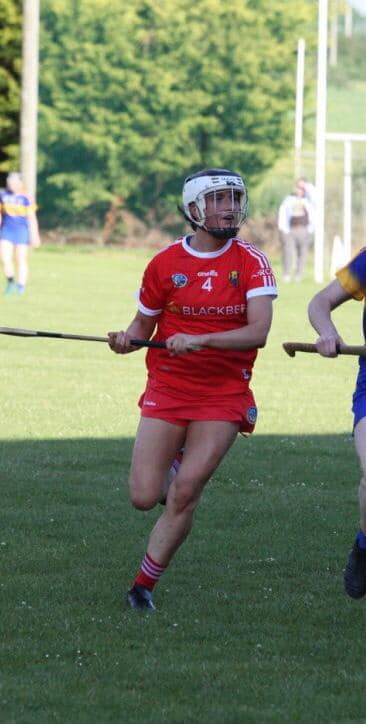 Lucy Wallace
U16A County Final (2020)
The very best of luck to our U16 Panel and their management as they play the deferred County Final V Glen Rovers on Sunday 20th June at 6.30pm at Cork Camogie ground,Castle Roads,Cork. Please note this is a ticket only event. The girls have been training hard so we have our fingers crossed we will be bringing home some silverware on Sunday night.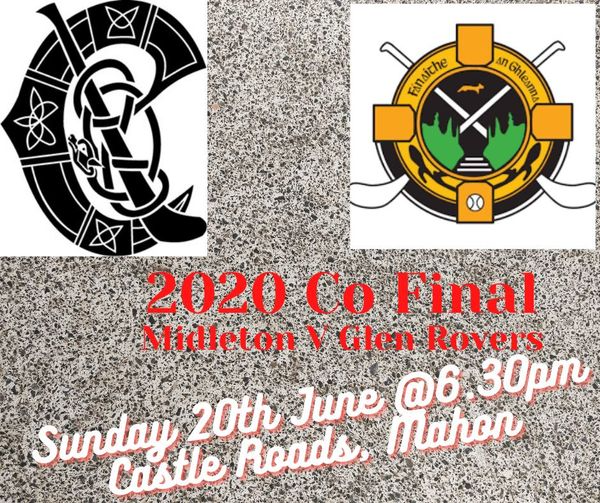 Finally we would like to wish all our Mentors, Coaches Committee members and all the great Dad's we know a very Happy Father's Day , we hope you all get spoilt .
Child Protection
Midleton GAA club will be running a child safeguarding course on Monday 28th June at 7pm. This course will be run online and facilitated by Des Cullinane.
If you are unsure whether you need to do this course or if you want to register, please email childrensofficer.midleton.cork@gaa.ie
Club Shop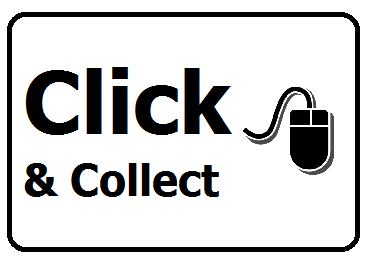 The club shop is back open online. You can order and pay for club gear online through Klubfunder.
Go to https://tinyurl.com/y3os6hus
Once ordered you will be contacted to arrange for collection. For any queries email: midletongaaclubshop@gmail.com
Drive In Bingo