Midleton Hurling and Football, Ladies Football and Camogie Club News
07 March, 2021
The key messages for this week:
Seachtain na Gaeilge 2021 1 - 17 Márta
Lotto Jackpot will be €20,000 next Friday night
Membership Rates for 2021 & 3G Pitch Development
Games Development Webinar next Tuesday on Player Retention
Midleton GAA…at the 'Heart of the Community'. Ní neart go cur le chéile. There is no strength without unity.
COVID Update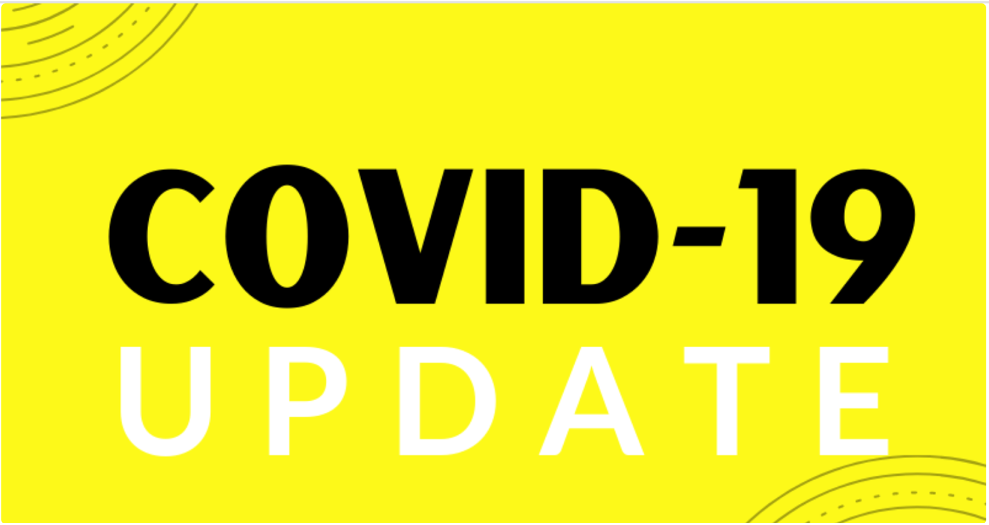 Recently the Government published their COVID-19: Resilience and Recovery 2021 Plan. We have reason to be optimistic that as the vaccination programme gets rolled out, we will see further reductions in case numbers and this will have a knock-on effect in terms of the lifting of current restrictions. It is clear from the plan that no on-field activity will commence until after Easter at the earliest. More to follow in early April.
Useful Numbers
As Level 5 restrictions continue it is important to remember that you are not alone.
Here are some useful numbers to keep in mind
Mental Health Information Line 1800 111 888
Samaritans 116 123
Pieta House 1800 247 247
Aware 1800 80 48 48
Women's Aid 1800 341 900
Men's Aid Ireland 01 5543811
Elder Abuse Helpline 1850 241 850
Free 24/7 Text Line Text TALK to 50808
Childline 1800 66 66 66 or Text 50101
Alcoholics Anonymous 01 842 0700
Gamblers Anonymous Cork 087 285 9552
Gardaí 999 or 112
Midleton Garda Station 021 4621550
Seachtain na Gaeilge 2021 1 - 17 Márta

An fhéile Ghaeilge is mó in Éirinn agus ar fud an domhain!
Is féile idirnáisiúnta Ghaeilge í Seachtain na Gaeilge le Energia, atá ar an gceiliúradh is mó dár dteanga agus dár gcultúr dúchais a bhíonn ar siúl in Éirinn agus in go leor tíortha eile gach bliain.
The largest Irish language festival in Ireland and around the world
Energia Seachtain na Gaeilge is an international Irish language festival, which is the biggest celebration of our native language and culture that takes place in Ireland and many other countries every year.
Bain triail aisti - Surprise Yourself!
*****
Craobh Eochaille, Coiste Contae Chorcaí agus Dáil na Mumhan
de
Chonradh na Gaeilge
www.dailnamumhan.ie
Tionól Oirthear Chorcaí 2021
3 Léacht
ar
Raidio Pobal Eochaill/Community Radio Youghal/CRY 104fm
Craoladh an Spóirt ------ Liam Mac a' Mhaoir, Craoltóir Aitheanta Spóirt Céadaoin 10ú Márta (10/3/21) ag a 6 a chlog
Gaelscolaíocht sa Dara Leibhéal ------ Caoimhín Ó hEaghra, Ard-Rúnaí An Foras Patrúnachta Céadaoin 17ú Márta (17/3/21 --- Lá 'le Pádraig) ag a 6 a chlog
Saothar Choimisiún Béaloideas Éireann in Oirthear Chorcaí ------ Dr. Críostóir Mac Cárthaigh, Stiúrthóir, Cnuasach Béaloideas Éireann Céadaoin 24ú Márta (24/3/21) ag a 6 a chlog
*****
3 Lectures ---- as Gaeilge/in Irish
on
Community Radio Youghal/CRY 104fm
Sports Broadcasting ------ Liam Mac a' Mhaoir, Sports Broadcaster Wednesday 10th March at 6 pm
Education through Irish at Second Level ------ Caoimhín Ó hEaghra, Ard-Rúnaí An Foras Patrúnachta Wednesday 17th March (Lá 'le Pádraig) at 6pm
Work of Irish Folklore Commission in East Cork ------ Dr. Críostóir Mac Cárthaigh, Stiúrthóir, Cnuasach Béaloideas Éireann Wednesday 24th March at 6pm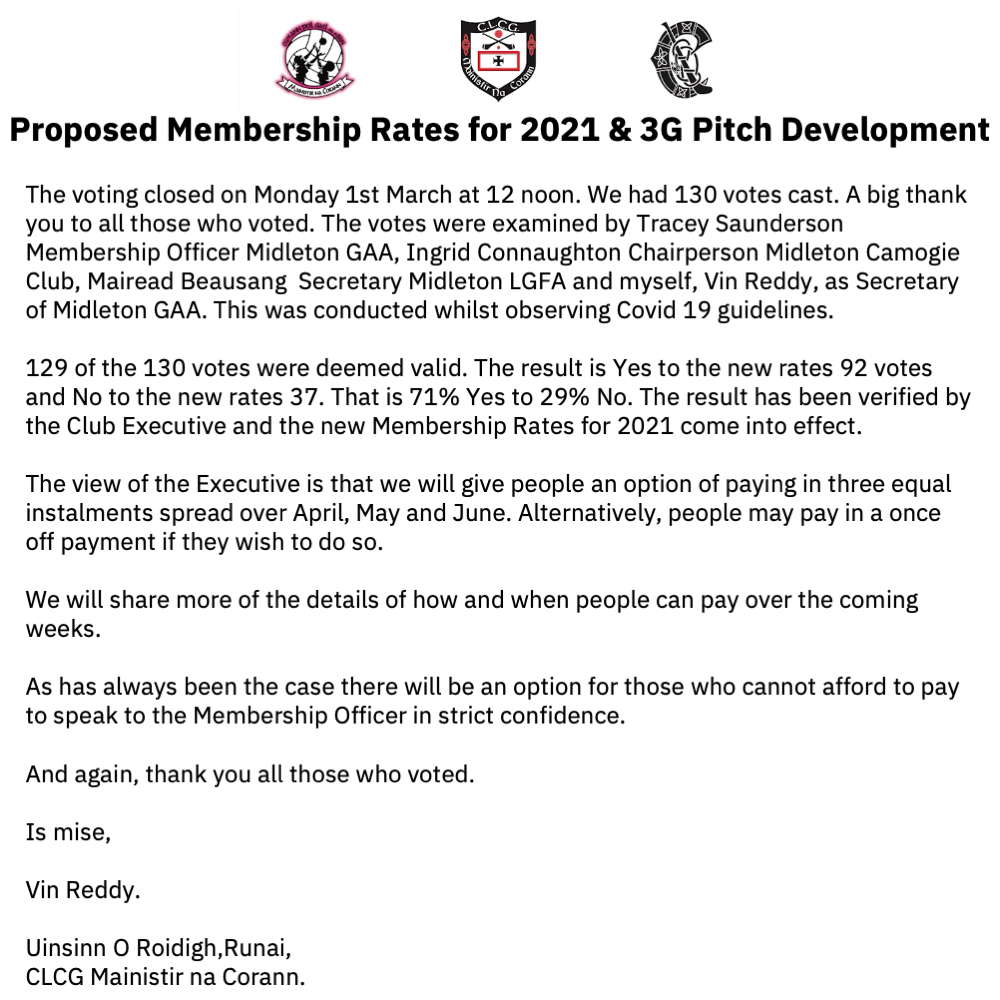 Mega Lotto Results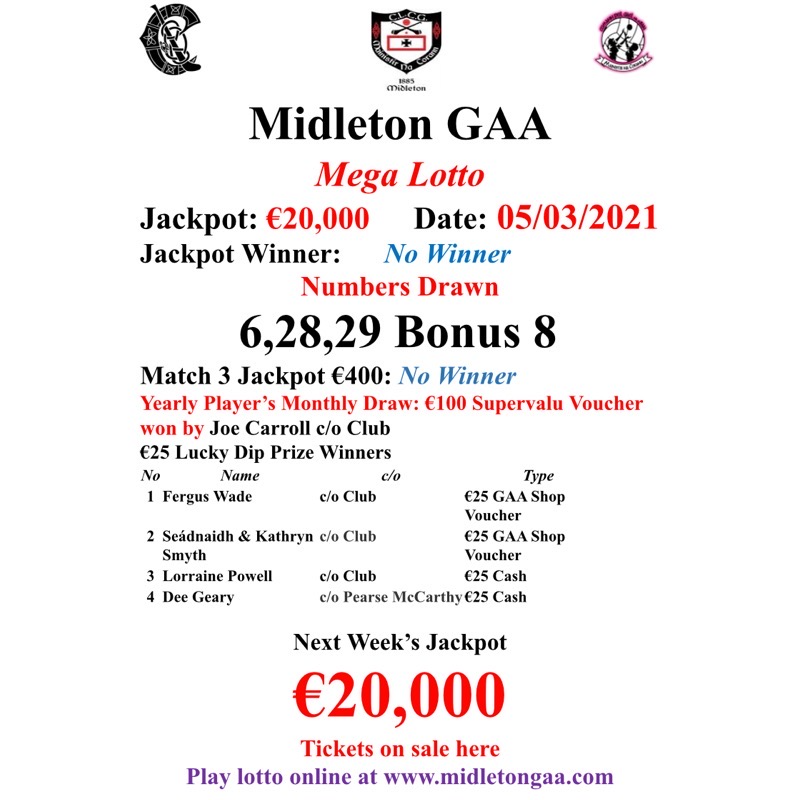 4 Lucky Dip Prize Winners this week
The re-launched Lotto is a critical component of our fundraising for Park South. The support to date has been good, especially with the number of annual subscriptions that have been submitted.
In total Midleton GAA will give out local business vouchers to the value of €3,800 every year as part of our "Shop Local, Buy Local" campaign.
How to play: Go to https://www.klubfunder.com/Clubs/Midleton%20GAA/lotto select your numbers and number of draws to play. You can buy an annual ticket by selecting "50" from the "Number of Draws" to Play dropdown.
Rebels' Bounty Draw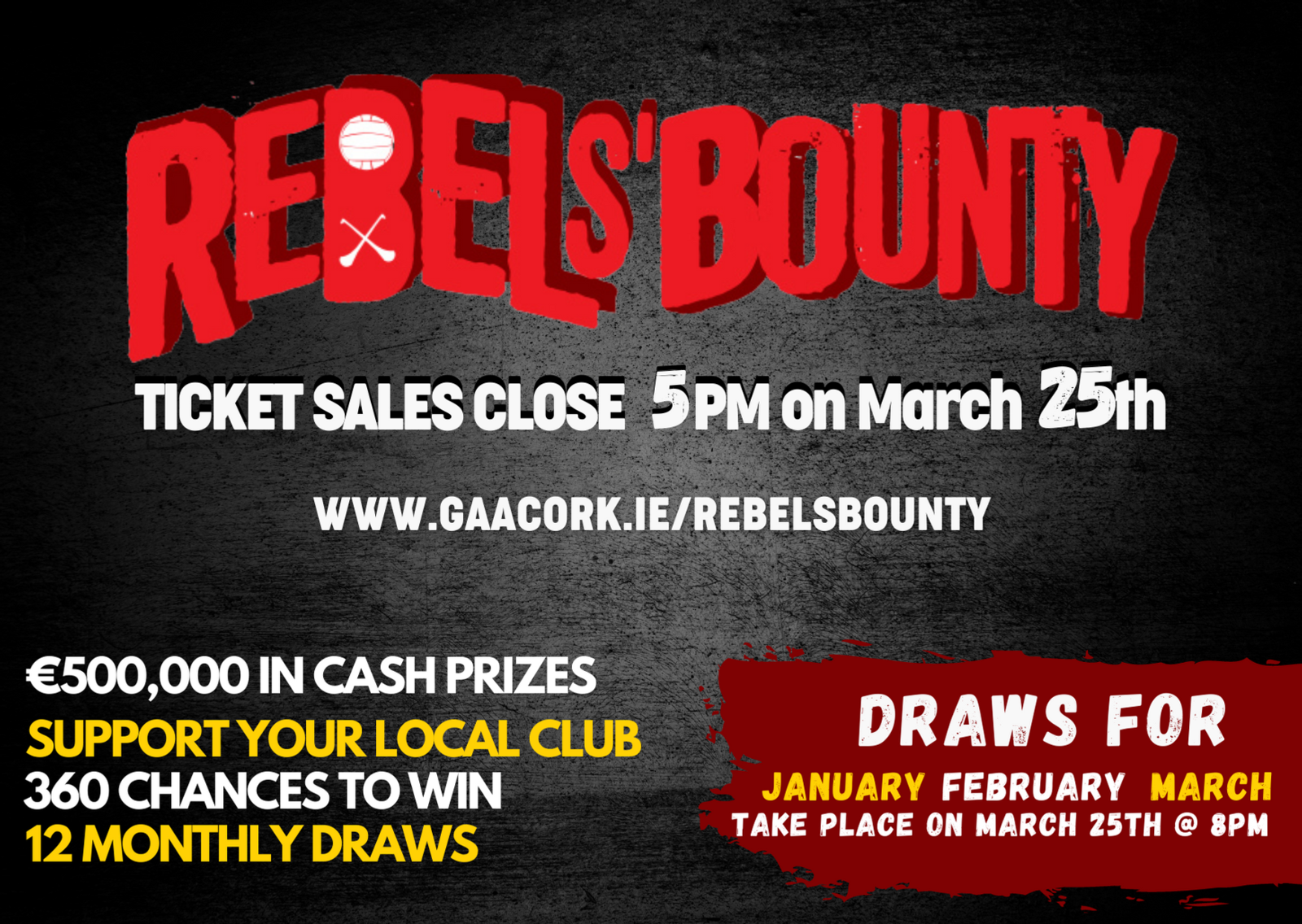 The Cork County Board Draw has been re-name Rebels' Bounty 2021. This is a fund-raiser not just for the Cork County Board but also for GAA clubs within the county. Midleton GAA are promoting Rebels' Bounty Draw as a vehicle to raise funds for our new facilities at Park South.
All monies collected, YES, that's 100% of it goes directly to the Midleton GAA club without any admin costs, any risks or any prize costs. Many long term members are renewing now and many new members joining due to the new attractive prizes.
As you can see from the above image, there is now a total prize fund of €500k with a Whopping €100k for December 21 Draw. There are 360 cash prizes in total per year.
Purchase a ticket to support the GAA and especially Midleton GAA – Magpies Abú
To sign up for the draw simply click on the joining link:
https://rebelsbounty.ergogroup.ie/prod/rebelsbounty/join-draw
If you have any queries/questions or need help purchasing a ticket, you can contact the following people who will be delighted to assist you. Many thanks for all your support over the years which has enabled Midleton GAA to thrive and remain a forward-thinking and proactive club and strive to always be better for all our members and our community.
Pat O Brien - Coordinator Club Draw Coordinator 086 8118815
Liam Ryan, Steve Sheehan, Pearse Mc Carthy, John Fenton, Diarmuid Ó Dálaigh
Go raibh maith agaibh. Thank you.
Games Development Webinar
Games Development Webinar being given by Dr Orlagh Farmer, Tue Mar 9th at 8.30pm. Topic: "Player Retention"
Open to all Midleton GAA Coaches, Members and Parents. Email: secretarybng.midleton.cork@gaa.ie to receive Microsoft Teams Link for event.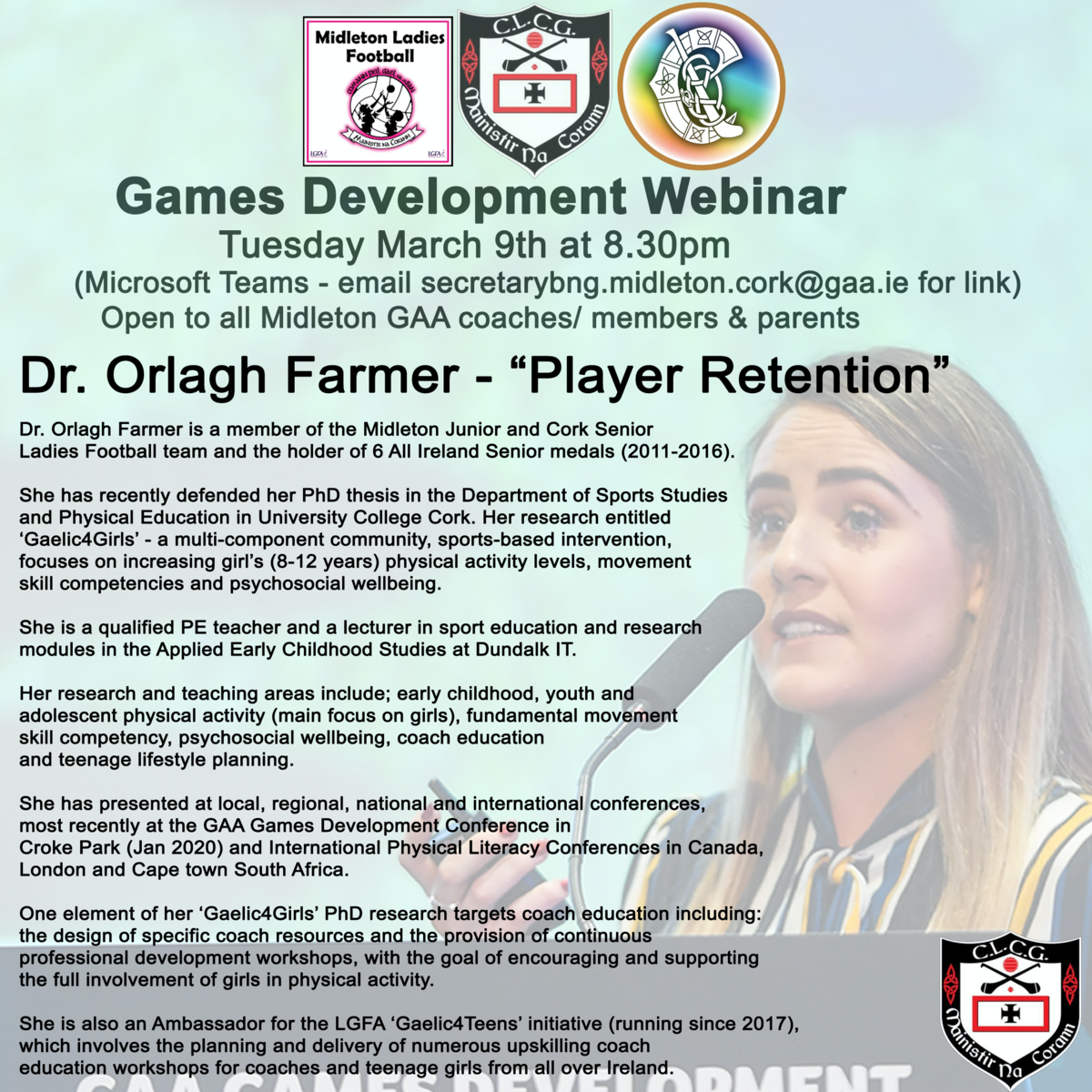 Camogie
While we have no return date as yet we are working quietly behind the scenes so as we can be as ready as possible when the time comes. On behalf of the camogie committee, we would like to welcome all our new coaches and while we haven't been out on the field yet there has been a fantastic response to ensuring mandatory requirements are fulfilled. The recent foundation course and safeguarding course were oversubscribed and will definitely be repeated again to make sure everyone has a chance to comply. Sincere thanks to you all for your participation and your willingness to ensure a safe environment for all our players. Also, many thanks to everyone for applying for vetting and renewing vetting where appropriate.
The committee and coaches are meeting regularly to make sure plans are in place for our return.
We recently administered a survey to our older players. This is an attempt to listen to the voice of the player and ensure that the club is meeting the needs of the players and moving forward together as a unit. There has been a fantastic response rate to this survey, with some very interesting and well thought out responses. It is very much appreciated by the committee. Many thanks to all who have responded
Well done to all our girls and coaches who have been completing online weekly challenges, keep up the practicing girls and more importantly the ball work. Hopefully it won't be too long before we can all physically train together again.
Finally, a huge thank you to our players, especially our U16 girls and Minor & Junior Team players who partook in a virtual 5k on a sunny spring Sunday last, the 28th March 2021 in aid of Cork Camogie and Jigsaw Cork which is a free and confidential mental health service and is especially crucial during these times. Well done to all (Even a few committee members took part) it was great to see the huge support and all the photos that were sent into the page.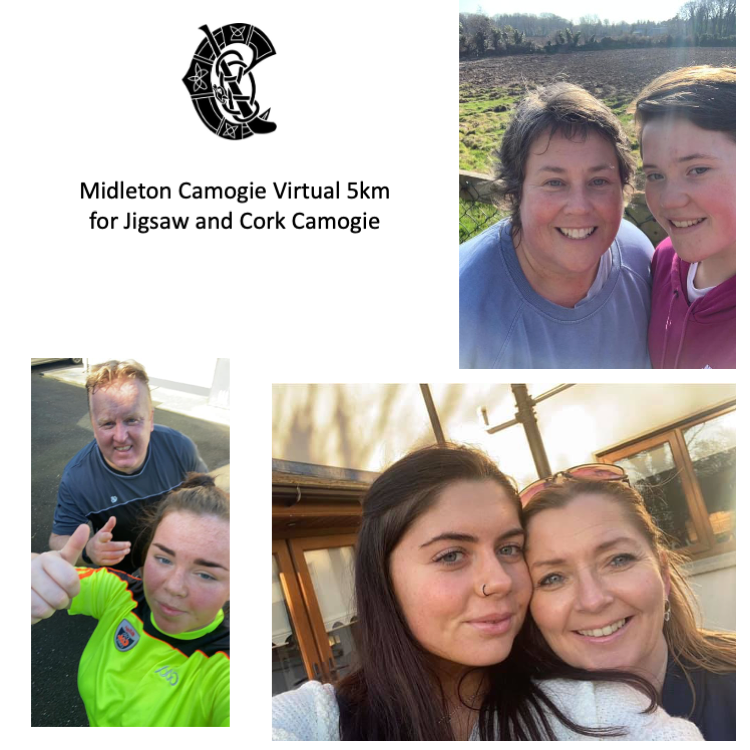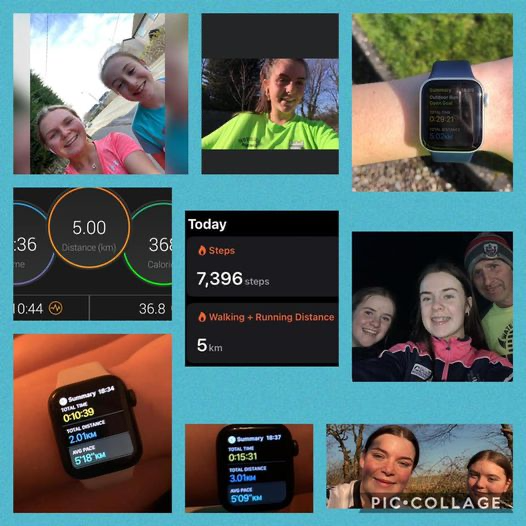 Midleton Camogie Minor & Junior Players on Virtual 5km
Healthy Club Project
GAA 'Be Ready to Play'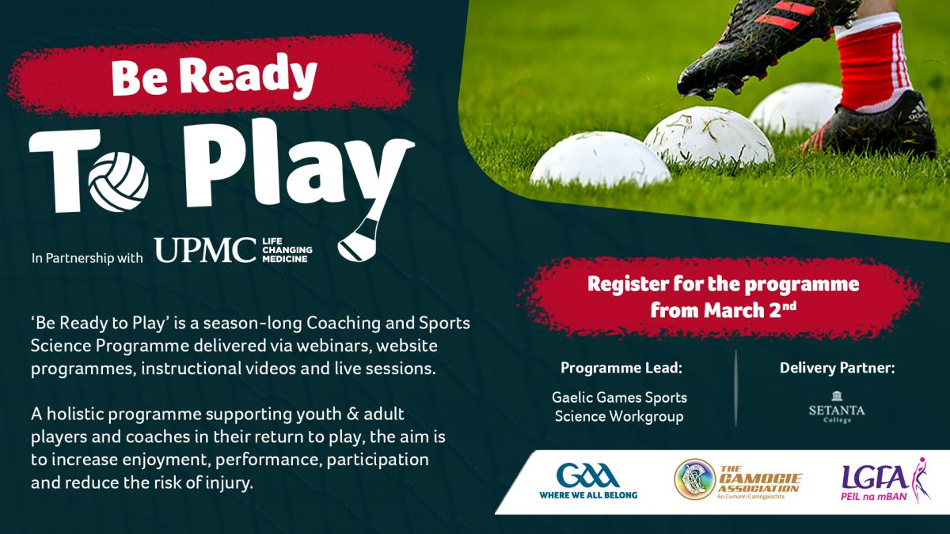 The Gaelic Games family launched 'Be Ready to Play', a Coaching and Sport Science programme in association with UPMC, official healthcare partner of the GAA and GPA, that will be delivered via webinars, website programmes, instructional videos and live online sessions. The programme is a holistic coaching and performance plan that will be of great benefit to all club coaches and players, male, female, adult, and youth alike. It will help them return to training post Covid in a way that will hopefully increase enjoyment, performance, and participation, while simultaneously reducing the risk of injury. Further details can be found here: https://learning.gaa.ie/bereadytoplay
Minimum Fitness Test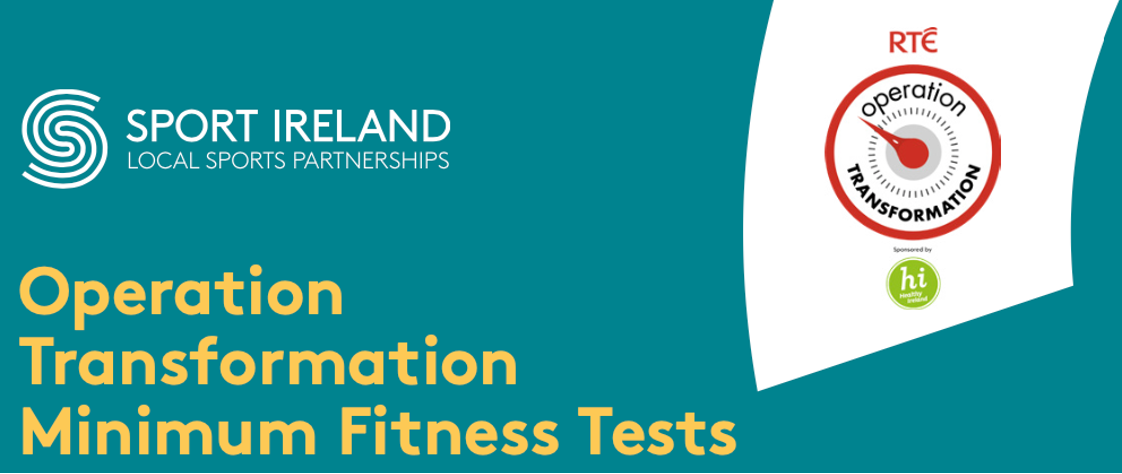 Operation Transformation, in collaboration with DCU School of Health and Human Performance, have developed the Minimum Fitness Tests to demonstrate the minimum fitness standard for your age group. These tests are designed to show you where you sit within the minimum standards of physical fitness and give you a target to aim for within your age bracket and gender. You can find details of this attached to this email and also via the following link: https://ot.rte.ie/fitness-test/
HSE Stress Control Online
This is an evidence-based programme that teaches practical skills to deal with stress. It will help you to recognise the signs of stress such as how stress affects our bodies and our thoughts and help to develop skills to overcome panicky feelings and how to get a good night's sleep. The course runs for three weeks starting on the 8th of March (timetable attached) and you can find further details at the following link: www.stresscontrol.ie
Irish Life Health – Wellbeing
Irish Life Health have developed a hand wellbeing calendar for the month of March which focuses primarily on preventative health and financial wellbeing. The calendar includes lot of links to different resources and webinars that may be of interest to your Healthy Clubs and communities, click here to access the calendar: https://tinyurl.com/4darn2me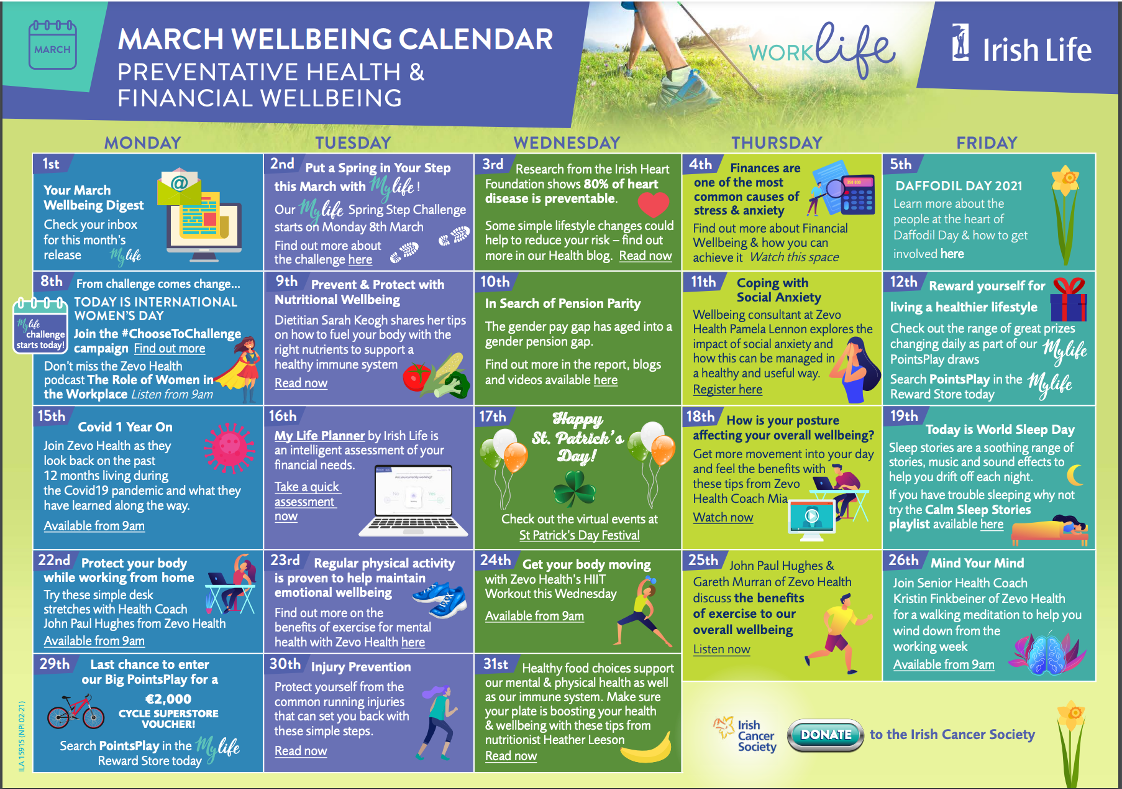 GAA Museum Book Club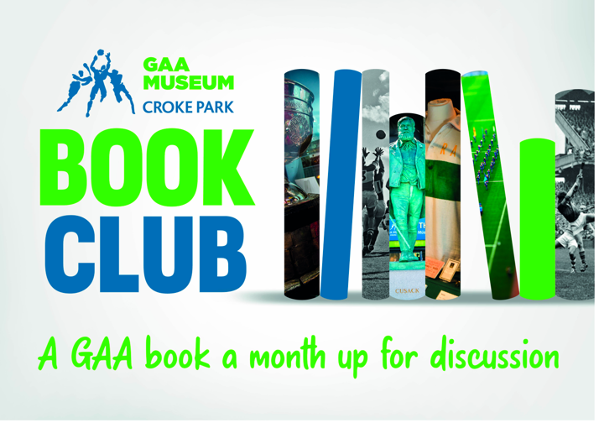 There has been a brilliant response to the launch of the GAA Museum Book Club and this week they are hosting their first live event. Michael Foley, author of 'The Bloodied Field' will be joining us for our virtual Q&A this Thursday at 8.30pm. The event will last approx. 45 minutes. Further details can be found at the following link: https://tinyurl.com/cyy4ynjw
HSE/Healthy Ireland Health & Wellbeing Information
Support Websites/Podcast Links
Juvenile
Junior Infants Boys Pre-Registration
The ongoing Govid-19 government restrictions has meant that the most important boy's team in the club, the new Fé6 Junior Infants Boys, haven't been able to commence their GAA training yet. We hope that once the restrictions are lifted, this group will join all their teammates in Midleton GAA Club on the training fields. We also hope that official Club registration will take place when restrictions allow. In the meantime, if any parents of Junior Infant Boys wish to submit their details including name/ number/ email, they can do so to our Juvenile Secretary Michael Carroll at secretarybng.midleton.cork@gaa.ie or to 086-8362218.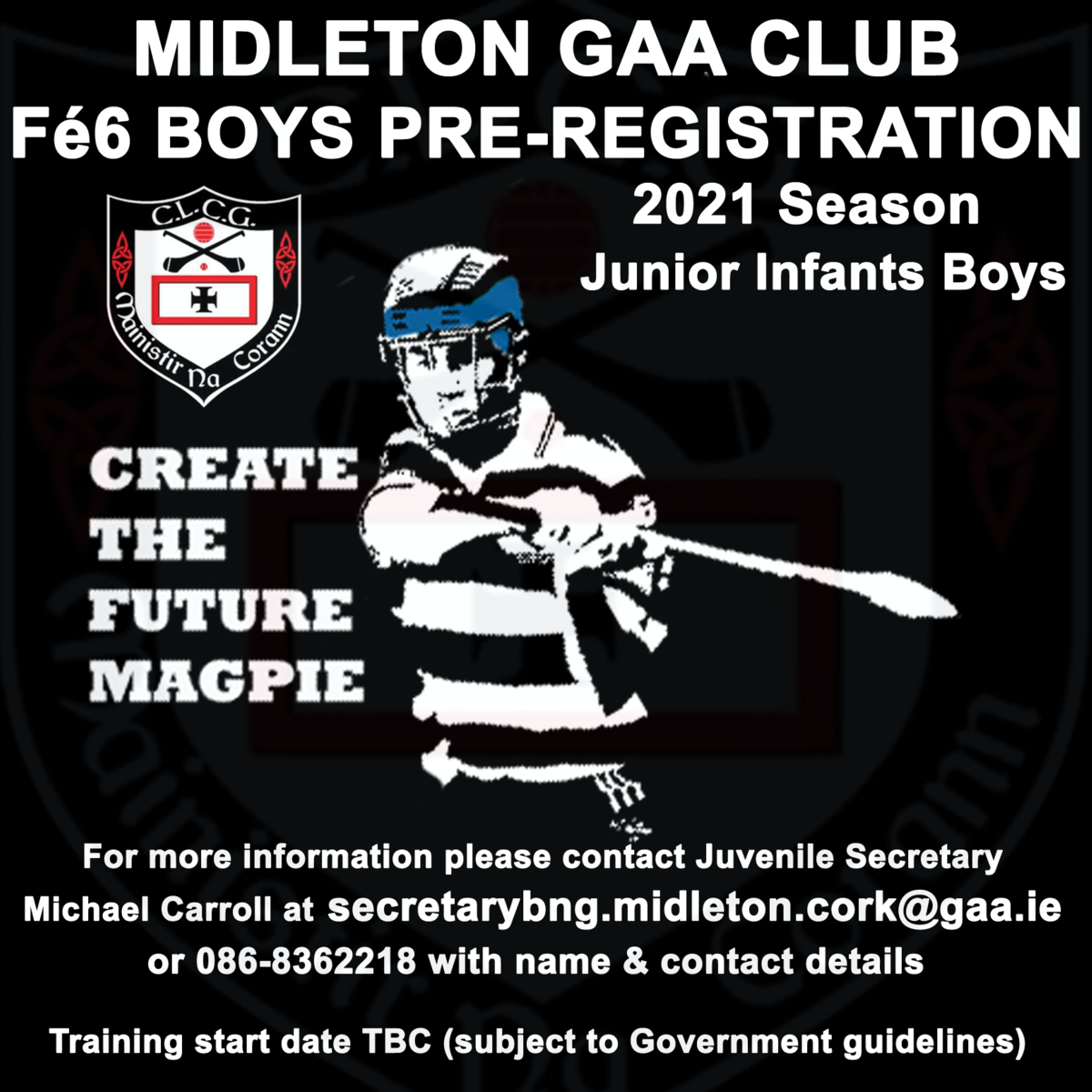 Safeguarding, Vetting & Coaching

Safeguarding, vetting and coaching training are all mandatory requirements of any GAA club. To help us create a safe and enjoyable environment for the children who play Gaelic games in Midleton we are very active at the moment in updating our requirements.
A number of coaches have applied for Garda vetting due to the changes to the legislation which now mean that vetting is valid for three years only, as opposed to the previous rule which allowed for five years.
We recently hosted a Foundation coaching training with GDA Sean Crowley and those who participated on the night are currently completing the online piece following the introduction by Sean. This qualification will be completed with a practical session later in the year once we are back on the pitch.
Our virtual Safeguarding workshop which is booked for 2nd of March is now full. If you need to complete this workshop, please contact the Children's Officer at ChildrensOfficer.midleton.cork@gaa.ie. We will book another session to facilitate all those who need it at the first available opportunity.
A huge correspondence drive from the club to all coaches who require updating has been ongoing for the last number of weeks. As a club there has been a phenomenal response to this with the majority active in updating requirements. This is highly appreciated by the club and will ensure our prompt and safe return to play once the restrictions are eased. Many thanks to all who are involved.
Blast from the Past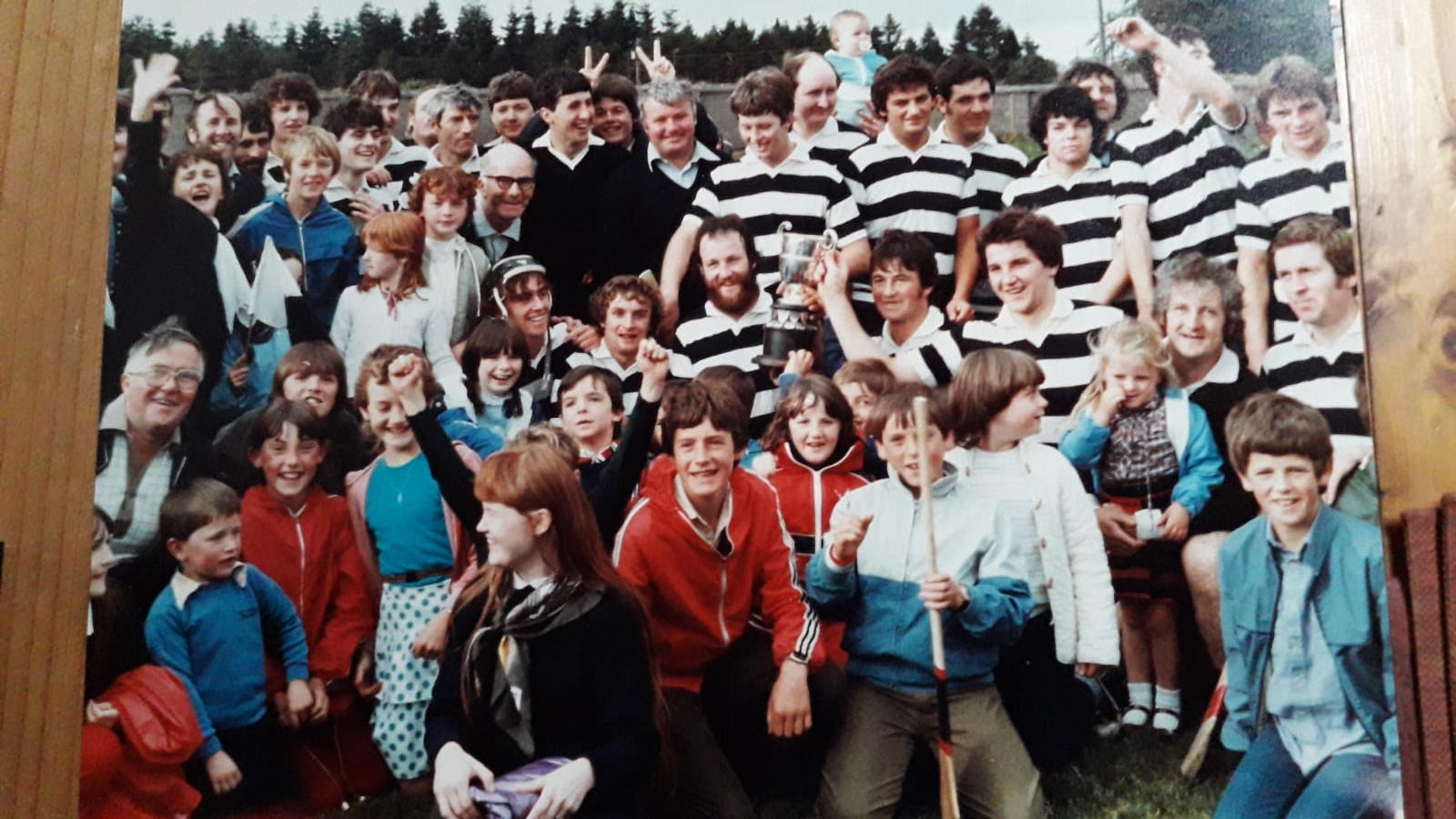 1982 East Cork Junior A Hurling Champions
Keep Midleton Tidy & Litter Removal Efforts
We would also like to congratulate Dan Keohane and his fellow volunteers for the great work they are doing in keeping the areas around the town litter free. Litter is a scourge, and we encourage all clubs members, young and old, to assist in eradicating this problem in whatever way we can. A big clean-up was organised in the beautiful new pontoon area and around the Gaelscoil over the last two weekends and both areas look fantastic as a result. if you can assist in this effort why not volunteer and join the group and help keep Midleton a beautiful place in which to live.
Birthday Wishes
Although not something normally done in the Club Notes and without wishing to create a precedent, we would like to send birthday wishes to a Midleton legend.
Kevin Hennessy one of the greatest players ever produced by the club is celebrating a 'roundy' birthday this week. Among his many achievements he inspired and captained the Magpies to our fourth senior county title in 1986. In the same year he scored 2-1 in the All-Ireland final victory over Galway and earned an All Star for his performances throughout the year. A great 'reader' of the game, he loved scoring goals and regularly rattled in great goals for club and county. Who could forget his 3 goals against Borrisoleigh in the Munster club final in Kilmallock in 1983 when, along with great saves from Ger Power, they kept us in the game. He is also one of the great 'characters' around the club and we wish him all the best for this week and the future.