Midleton Hurling and Football, Ladies Football and Camogie Club News
13 September, 2020
The key messages for this week:
COVID-19 Guidelines Update…Do The Right Thing For You & Your Club
Great win for Fé16 in County Final v Bride Rovers
First week of Davy Hogan Street Leagues
Midleton U16 Ladies Football continue on their unbeaten run
Midleton GAA…at the 'Heart of the Community'. Ní neart go cur le chéile. There is no strength without unity.
Safe Return to Gaelic Games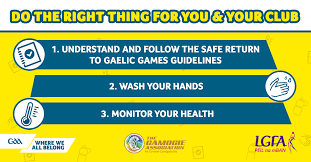 We have put together a comprehensive Plan for the safe return to Gaelic Games in Midleton.
This can be accessed at
downloadforms?rdDF=MIDLETON%20GUIDELINES%20FOR%20RETURN%20TO%20TRAINING.pdf
Prior to return to training, ALL adult players, team personnel and parents/guardians of Juvenile players are required to:
Complete the certified eLearning Module covering the main aspects of the Guidelines. This is available to complete at https://courses.gaa.ie/Covid19ClubEd/#/
Complete the GAA Health Questionnaire once online, which will be available through https://returntoplay.gaa.ie\. Please note that this questionnaire must be completed prior to return to training for the first time.
Using the same online system, all Adult players, parents/guardians of underage players and team personnel will be required to declare, before each training session/game, that their health status has not changed. This must be completed a minimum of 1 hour before the time of the session.
For Insurance purposes membership needs to be paid before training. Go to membership to see how much you need to pay
Midleton GAA H&F Account,Bank of Ireland, Main Street, Midleton
Account Number; 29207259
Sort Code; 90-29-01
IBAN; IE16 BOFI 9029 0129 2072 59
BIC; BOFIIE2D
Please write players name in the reference section.
Please also note that the club grounds are closed to activities other than those planned and supervised under the Safe Return to Gaelic Games protocols.
YouTube Channel
A new YouTube Channel has been set up as a permanent repository for club videos. At the moment it contains the recent Fé16 semi-final and yesterday's final but this will obviously grow over time.
Link to YouTube Channel: https://www.youtube.com/channel/UC3sjGa263GtrOhK54g-zQ5Q?view_as=subscriber
Mega Lotto Results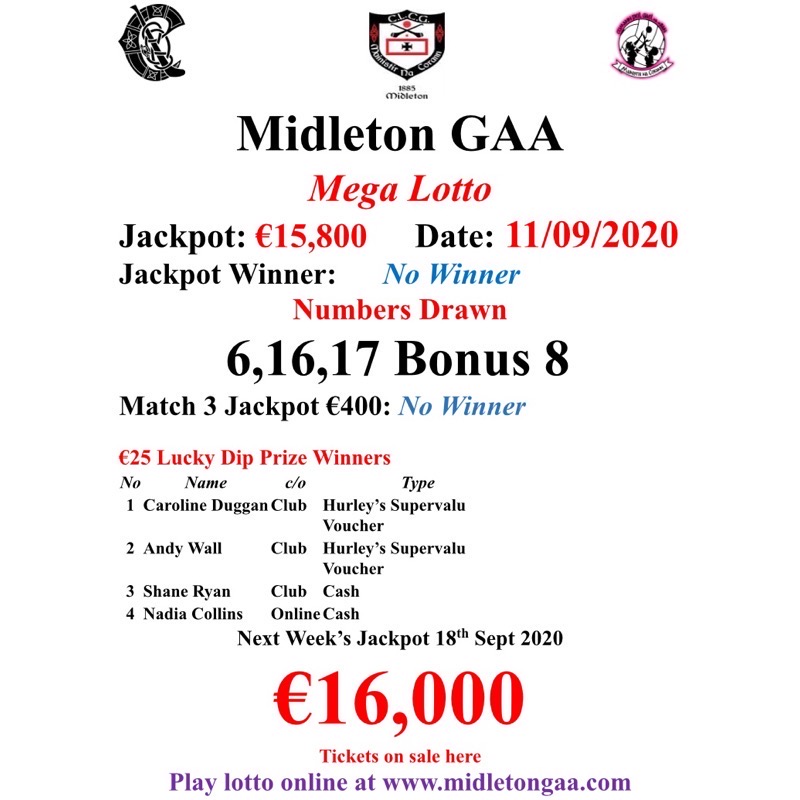 4 Lucky Dip Prize Winners this week
The re-launched Lotto is a critical component of our fundraising for Park South. The support to date has been good, especially with the number of annual subscriptions that have been submitted.
In total Midleton GAA will give out local business vouchers to the value of €3,800 every year as part of our "Shop Local, Buy Local" campaign.
How to play: Go to http://www.midletongaa.com click on Play Now in Mega Lotto section. You can buy an annual ticket by selecting "50" from the "Number of Draws" to Play dropdown.
Fixtures & Results
Please keep an eye on the Fixtures Section of the website for updates on matches over the coming weeks.
See below snapshot of current confirmed fixtures for the next week. There are some other fixtures that are currently being finalized so keep an eye on website, social media and usual comms channels for updates.

How to stay 'up-to-date':
Some games are streamed. Keep an eye on Social Media Channels for announcements.
'Live' scores will be posted to our Social Media Channels.
The Fixtures & Results sections of the website will be updated with Fixtures for the coming week(s) and Results for the past week.
Fixtures: club_fixtures
Results: club_results
Games behind closed doors. As games must now be played "behind closed doors", this means only essential personnel should be in attendance.
Junior C Hurling Notes
Junior C Hurling Championship Midleton 2:07 Fr O'Neill's 0:22
Last Tuesday week we played Fr O'Neills in our second and final group game. Having lost our first group game the previous week, this fixture was a must win. We started brightly and had a cracking goal in the opening minutes from the evergreen Sean Corcoran. We continued to play well and stay in contention throughout the first half. On the changeover Fr O'Neills started to impose their game on us and were able to come by scores with a greater efficiency. Again the spirit of this Midleton team could not be questioned as was evidenced by the efforts of all the players who got on the field. Unfortunately we could only use five substitutes on the night, having such a large squad is a great sign that as a club we are retaining players. This is something we will continue to work on so as to ensure all playing members are getting game time. Final score Midleton 2:07 Fr O'Neills 0:22
A huge thanks to Eoin Ferriter, Declan McInerney and Liam Wade and to all the players involved this year for their great effort during the two games. Unfortunately it wasn't to be this year. However we will strive to improve next year and are grateful to have played championship hurling in 2020, something that seemed unlikely last April.
Team: Keith Ryan, Ryan Cahill, Charlie Walsh, Patrick Kane, Brendan Ferriter, Robbie Barry (Captain), James O'Mahony, Liam Kelly, Gavin Reddy, Chris Power, Jack Fitzgerald, Colin Dowling, Andrew Rea, Sean Corcoran and Paul Ahern. Substitutes: Luke Deane, Aaron Coughlan, Conor Fitzgerald, David O'Brien, Coleman Quinn, Joe Coppinger, Daniel Wathen, Eoin Ferriter, Rory Donegan, Eoghan Collins and Jerome Curtin.
Juvenile
Fé16 Notes
Fé16 Premier 1 County Final, Midleton 1:15 Bride Rovers 0:15
Who are we? Midleton. What are we? Winners.
This win was founded on hard work, determination, a great attitude and a sense of self-belief. Champions all. What a way some of these players are signing off on their last game at Juvenile Level with a second victory over Bride Rovers in the final yesterday in Lisgoold.
The game was a tight affair throughout, Midleton just edging it a halftime 0-09 to 0-08 by the narrowest margin after playing against a stiff breeze. Both teams are talented and knew each other in great detail, no player got time on the ball, and every score was hard earned. The second half saw Bride Rovers draw level at 10 points apiece, but an opportunist goal pushed Midleton ahead and gave us some breathing room. So, it ended with Midleton winning by a goal, the final score 1-15 to 0-15. Five wins from five games, a fantastic campaign, champions of a competition that contains players of an exceedingly high standard in Cork. A lot of these players move onto minor next year with a belief and confidence that augurs well for the club. Those guys that are underage again next year have seen much success at their own age group and will be ready for the challenge of two-in-a-row, but before all that the important task of winning the C3 competition over the next few weeks.
Great panel, great attendance, great training, great to listen. Thanks to the parents, and all those club supporters that wished us well. Well done players, success down to every man. Winners all.
Midleton Scorers: M Finn 0-11 (0-06f); D Cremin 0-03 (0-02s/l); D Fitzgerald 1-0, E Higgins 0-01.
Squad: Z Smith, D Scanlon, M Roe, C Beausang, T O'Leary Hayes, B O'Connell, A Moloney, T Roche, C Lambe, S O'Connor, M Finn, D Cremin, D Fitzgerald, K Monak, D Monak, D Greene, A Howard, TJ Murphy, R Lestor, F Dalton, D Coffey, E Higgins, E McGrath, B Kenneally, L Ronayne, T Bohan, D Garde, R de Barra (inj), N Lang (inj).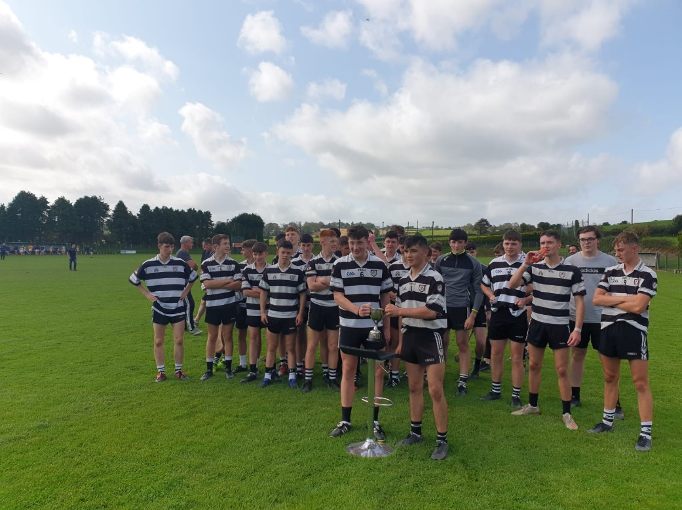 Fé16 Squad with Joint Captains Brian O'Connell & Mikey Finn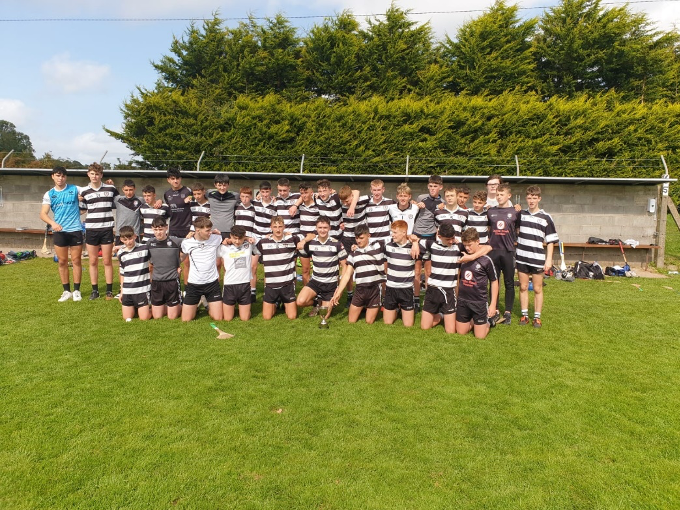 Fé16 Panel v Bride Rovers
For those who missed the live stream of the match you can double click on below image to access a recording of the match on our YouTube channel.
Fé14 Notes
Fé14 P1 Hurling Semi Final Midleton 2:10 Glen Rovers 3:10
Last Sunday we headed to the Glen field to take on the locals in an eagerly awaited P1 Semi final. We had reached this stage by defeating the Barrs and Douglas with a narrow loss to Sars in between.
We began well, the lads were well up for the challenge and showed their class early on, Peter Barrett had a goal and a point on the board within minutes quickly followed by two well taken points from Daniel Garde. Our full forward line were causing panic in the Glen defence with Fionn Kelly also threatening every time he gained possession. James McSweeney then added another point with a free before the Glen responded with a pointed free. James struck over another free, just before the water break the Glen had a point from play. The second quarter was very keenly contested our defence was definitely being put under pressure but Josh Carey, Callum and Matthew McSweeney were standing firm in the face of a determined Glen attack. They were on target with a free, at the other end a bullet like shot from Fionn struck the crossbar, after an intense exchange Thomas Dunlea managed to evade two tackles and strike a fine point. Carthaigh Cronin then had a fantastic blockdown on a goal bound shot, Josh Hogan in goal dealt calmly with a few dodgy moments. Another free gave the Glen a point. Daniel then rounded his marker and his effort screamed over the bar to leave the halftime score Midleton 1-07 Glen Rovers 0-04. Having spurned a number of chances it was worrying in reality we should have been further ahead.
The Glen began the second half in determined fashion, another free conceded another point for the Northsiders, they then added a point from play followed by a goal after a goalmouth scramble. It was definitely game on, James got us back on track with a point from distance from play, Fionn then struck a point this was soon followed by an excellent goal from Darragh Egan after he did all the work himself, James added a free while the Glen responded with a 65. It was set for a nail biting last quarter we conceded two frees and were punished for both with points, our lead was now down to 3points, Yohannis Mehigen cleared a number of attacks Carthaigh and Eoghan Fraser were putting in a huge shift. Another goalmouth scramble resulted in a goal being awarded to the Glen to draw them level for the first time, with seconds left we conceded another goal and we just couldn't respond in time to leave the lads heartbroken as the final whistle sounded. This was our second successive semi final defeat but this one really hurt. The lads had put in a huge effort in what has been a difficult year for everyone. Lessons hopefully learned and we move on to the next challenge. Heartfelt thanks to the players for their efforts and to the parents who provided great support as always.
Panel; Josh Hogan, Conor Williams, Josh Carey, Yohannis Mehigen, Matthew McSweeney, Carthaigh Cronin, Callum McSweeney, Eoghan Fraser, James McSweeney (0-4), Conor Morley, Darragh Egan (1-0), Thomas Dunlea (0-1), Fionn Kelly (0-1), Daniel Garde (0-3), Peter Barrett (1-01) Adam O Connor, Luca Brodkorb, Sean McSharry, John Paul McManus, Odhran Dennigen , Nicky Coughlan, Paddy Walsh (injured).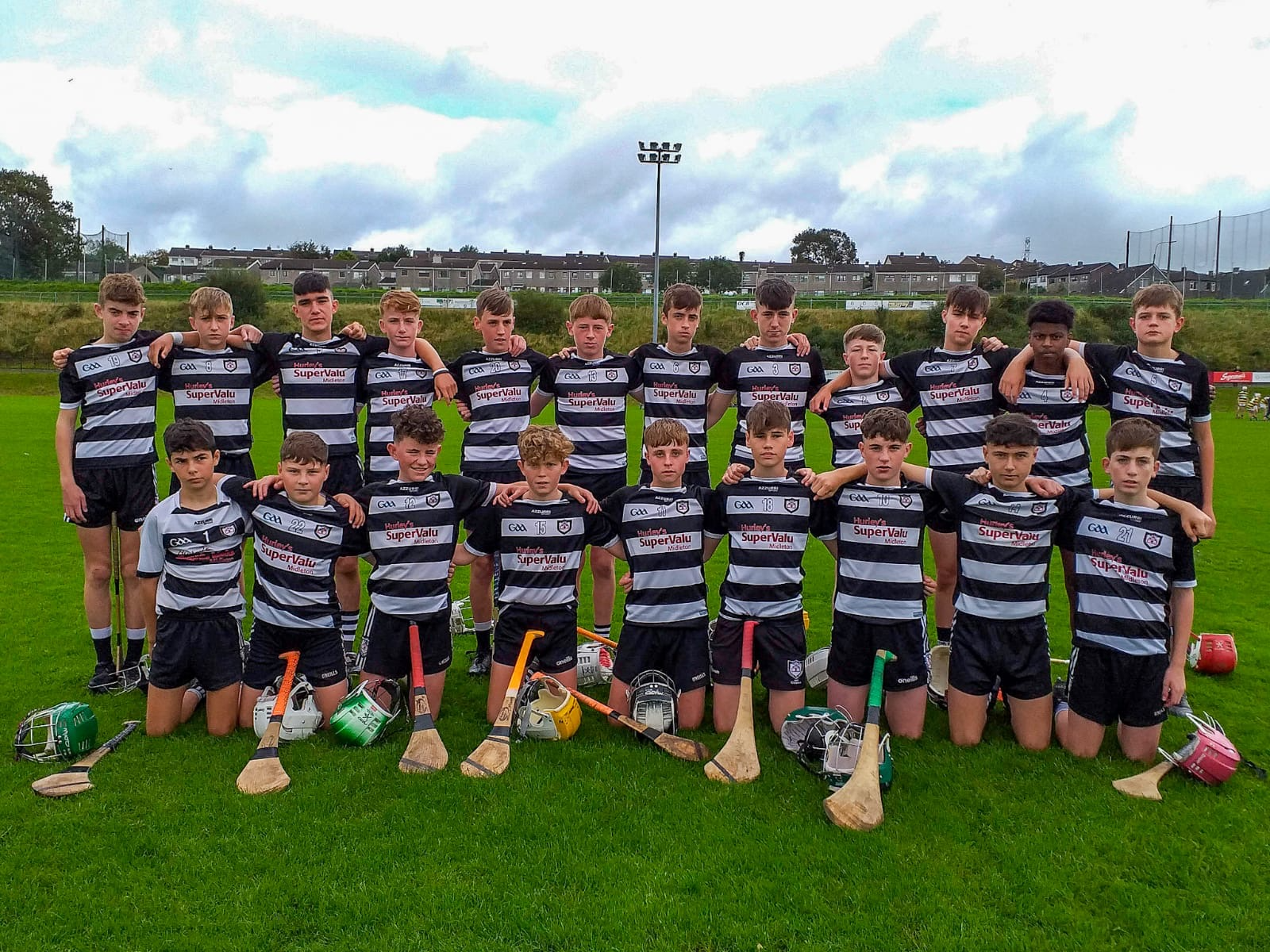 Fé14 Panel v Glen Rovers
It's amazing how a few years can make a difference. See below photo of the current Fé14 team before a blitz in Roanmore in 2014. The coaches have aged well too!!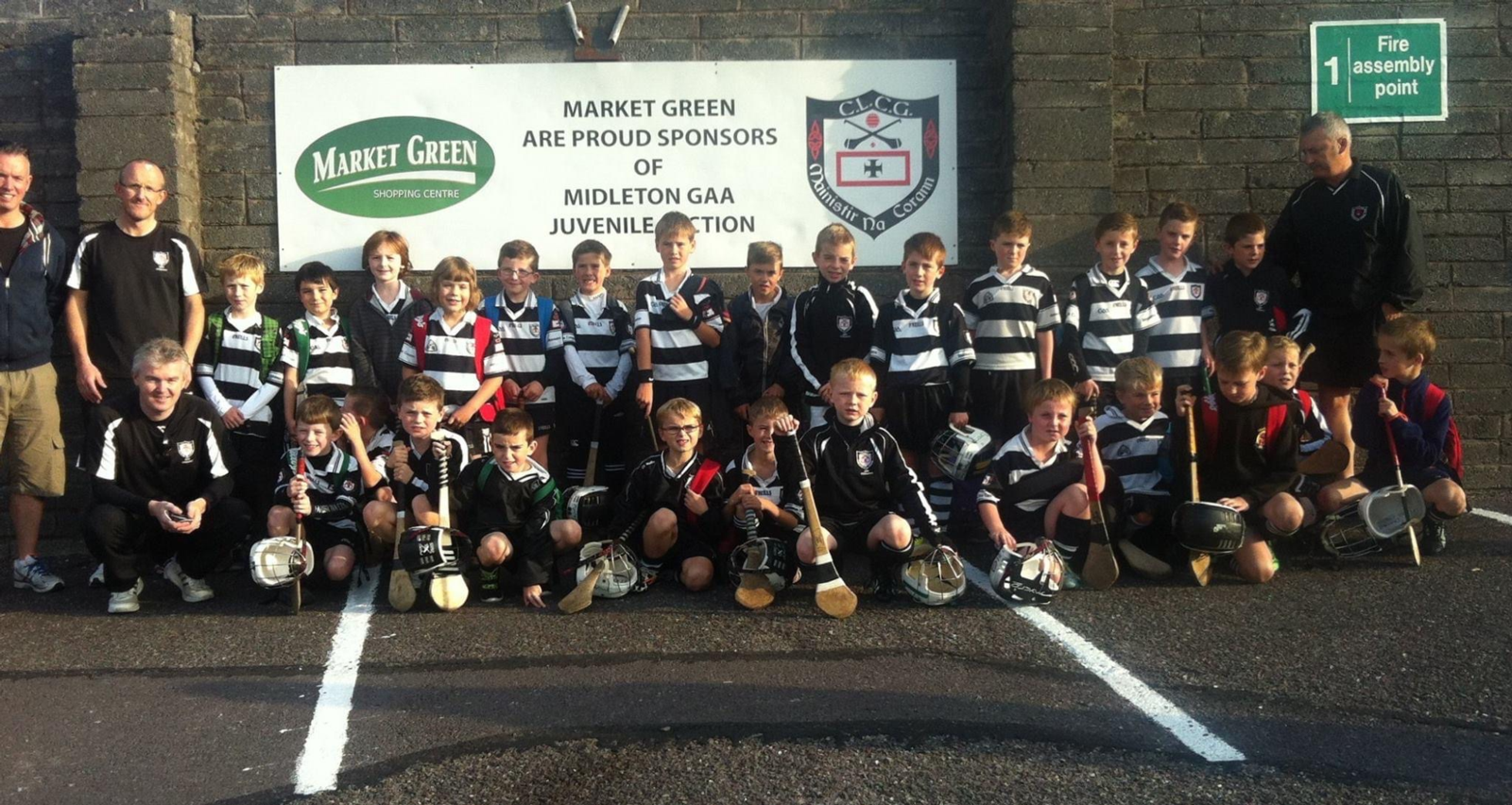 Roanmore in 2014
Fé12 Notes
Midleton GAA kindly donated a club jersey to Kacper, who asked everyone who participated in the recent Spinathon to sign. The framed jersey is now in pride of place in Kacpers bedroom. Everyone at Midleton GAA Club wishes Kacper & his family well over the next few months. Thanks to all that have donated to Kacpers fundraising over the last few weeks. For more information check out: https://www.gofundme.com/f/for-brave-12year-old-boy-with-cancer/donations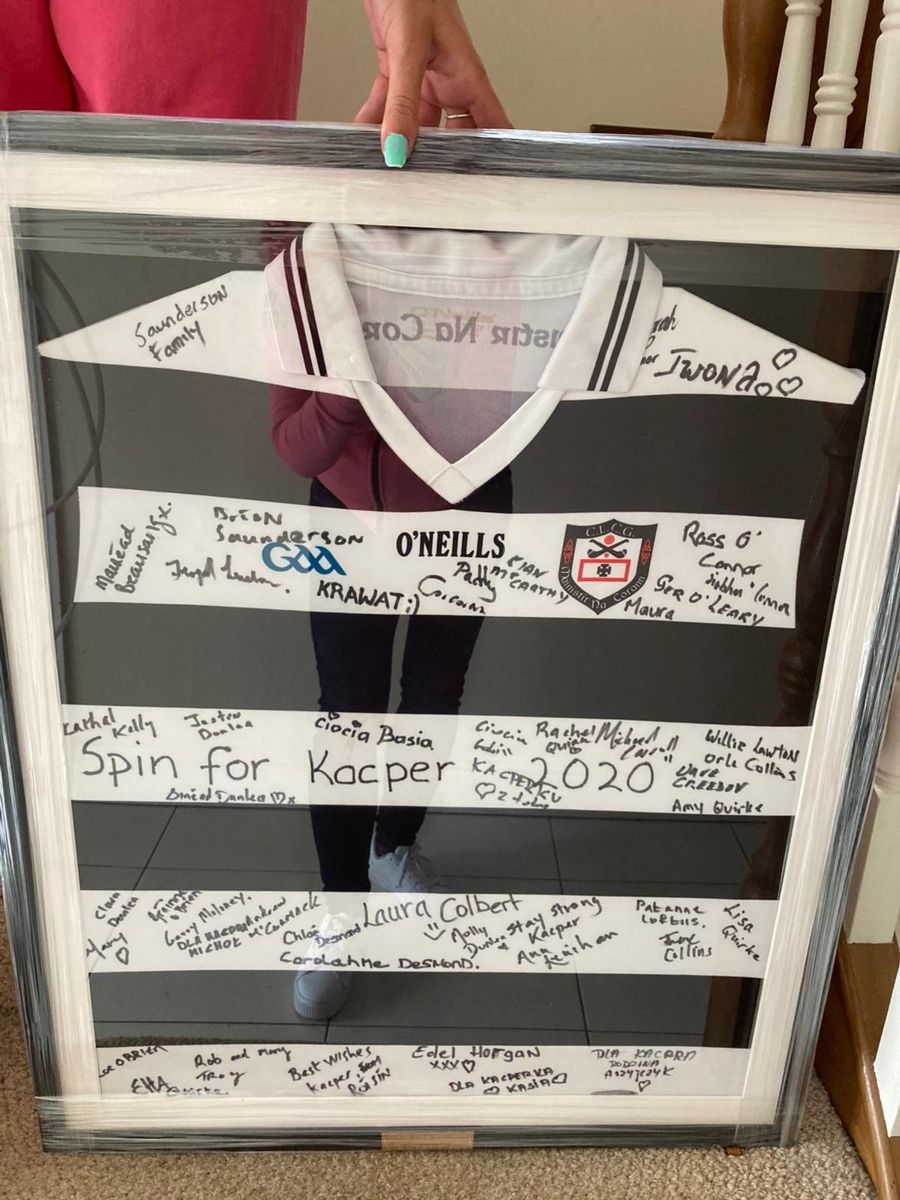 Division 3B Hurling League Midleton 3-03 Lisgoold 1-03
The final game in this year's Division 3B hurling league was the short trip to Lisgoold last Saturday evening. It is great to see such big numbers for each game with 22 players togging out this week, with some of the lads after competing in the Davy Hogan Street leagues that morning. It was one of those dedicated players that got us off to the dream start, when Liam Walsh showed great stickwork to strike the ball to the back of the Lisgoold net after a well worked team move. The lads played some great hurling in the first half and were it not for some heroic goalkeeping from the oppositions number 1, they would have been farther ahead. With Patrick Collins, Fionn Bohan and Adam Spillane holding firm in the full back line ahead of a the ever-reliable Michael Allegrini in goal, Lisgoold were unable to get the scores they required. The half time score was 1-00 to 0-01. Despite a good number of changes at half time, the lads took up where they left off with some fantastic hurling, with a fine point from Luke Bamber and then an unstoppable bullet of a goal form Deniss Brusevics. At this stage the lads were working tirelessly all over the pitch, with Jamie O'Donovan and Jack Connolly having an impact on the wings. Another goal from the speedy Riain McCormack and a great point from a free from Josh Quill left us in a good position with time almost up. The scoring was completed when Michael Barrett struck over a fantastic point from out on the wing to leave the final score Lisgoold 1-03 Midleton 3—03. This was a great team performance from all 22 magpies and a well-deserved victory for the lads who continue to improve each week. The panel for this game was: Michael Allegrini, Patrick Collins, Fionn Bohan, Adam Spillane, Rian Casey, Cuan Twomey, James Lambe, Josh Quill, Luke Bamber, James O'Meara, Liam Walsh, Jack Connolly, Rian McCormack, Ruairi O'Riordan, Dara Cahill, Christian Ramsell, Rossa O'Connor, Deniss Brusevics, Cian Hogan, Jamie O'Donovan, James Carey, Michael Barrett.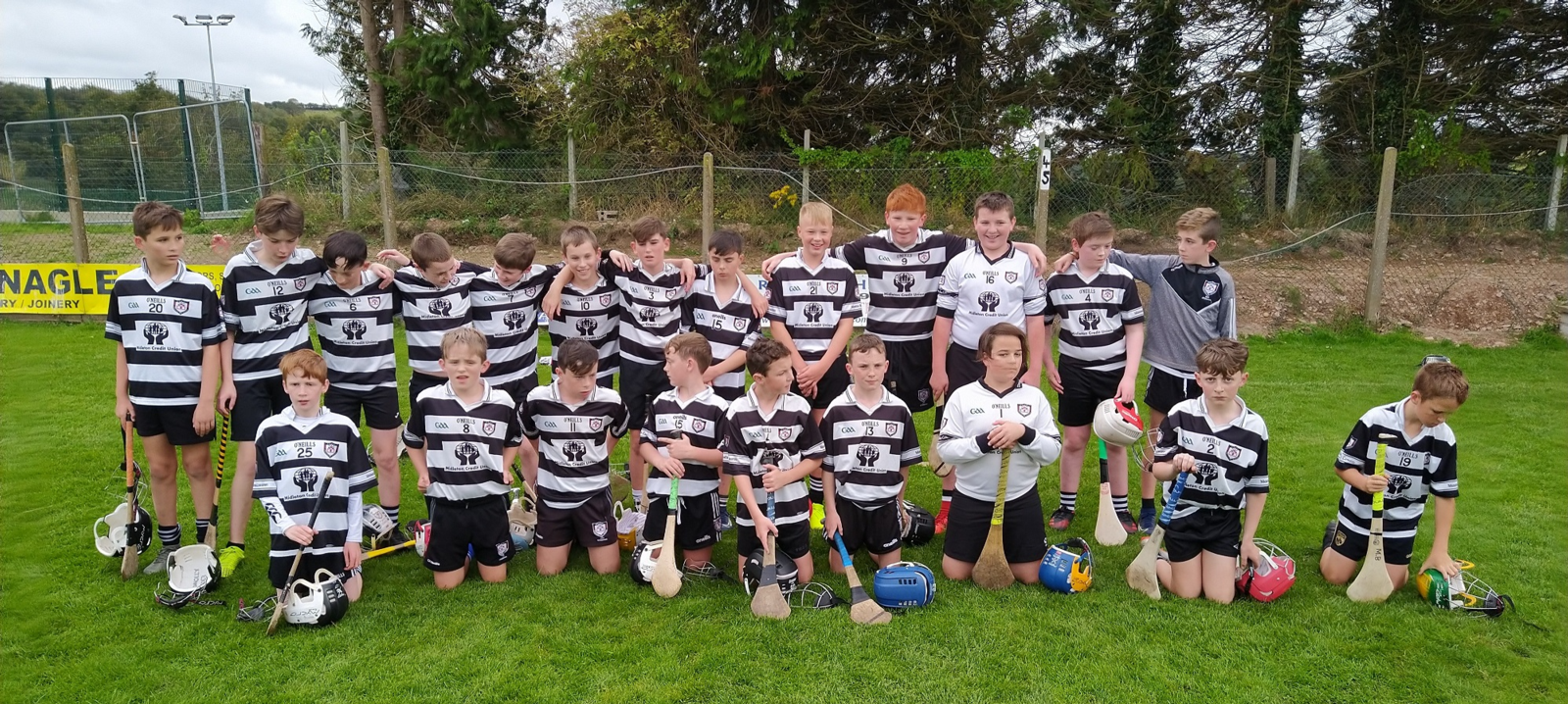 Fé12 v Lisgoold
Next up is a Division 2 football playoff against Aghada on Wednesday 16th September, throw in 5.45pm at home.
Davy Hogan Street Leagues 2020 – Match Day 1
There was great excitement in Clonmult Park last Saturday with the eagerly awaited first series of matches taking place in this year's Davy Hogan Street League. Due to the current Covid restrictions the format of the competition was modified this year with 5 matches taking place each Saturday over three weeks. The top two teams will then play in the final on Saturday October 3rd. There was some fantastic hurling on display across all the teams from our young magpies. Well done to the coaches of all the groups involved for their ongoing dedication. Thanks to all those who helped in the preparation and organisation of the competition over the last few weeks. Thanks also to Jack Fitzgerald and Brion Saunderson who were our referees on the day.
The scores on the day were:
| | | | |
| --- | --- | --- | --- |
| Garryowen | 2-04 | Sons of Rest | 1-03 |
| Forkums | 3-03 | Owenacurra | 2-03 |
| Garryownen | 2-03 | Owenacurra | 4-03 |
| Sons of Rest | 3-03 | Forkums | 7-00 |
| Saints | 2-02 | St. Enda's | 3-06 |
Once again, the wonderful and very talented Andrew Foley was on hand and produced some fantastic photos on the day. The link for this is as follows: https://flic.kr/p/2jFRDGw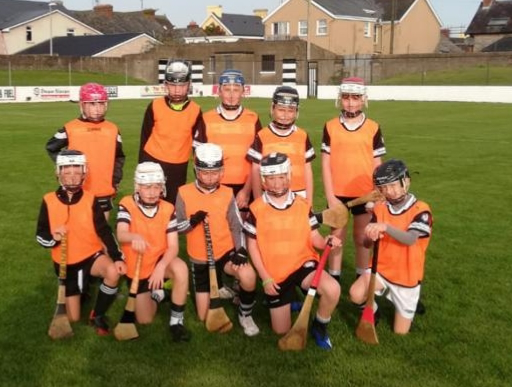 Forkums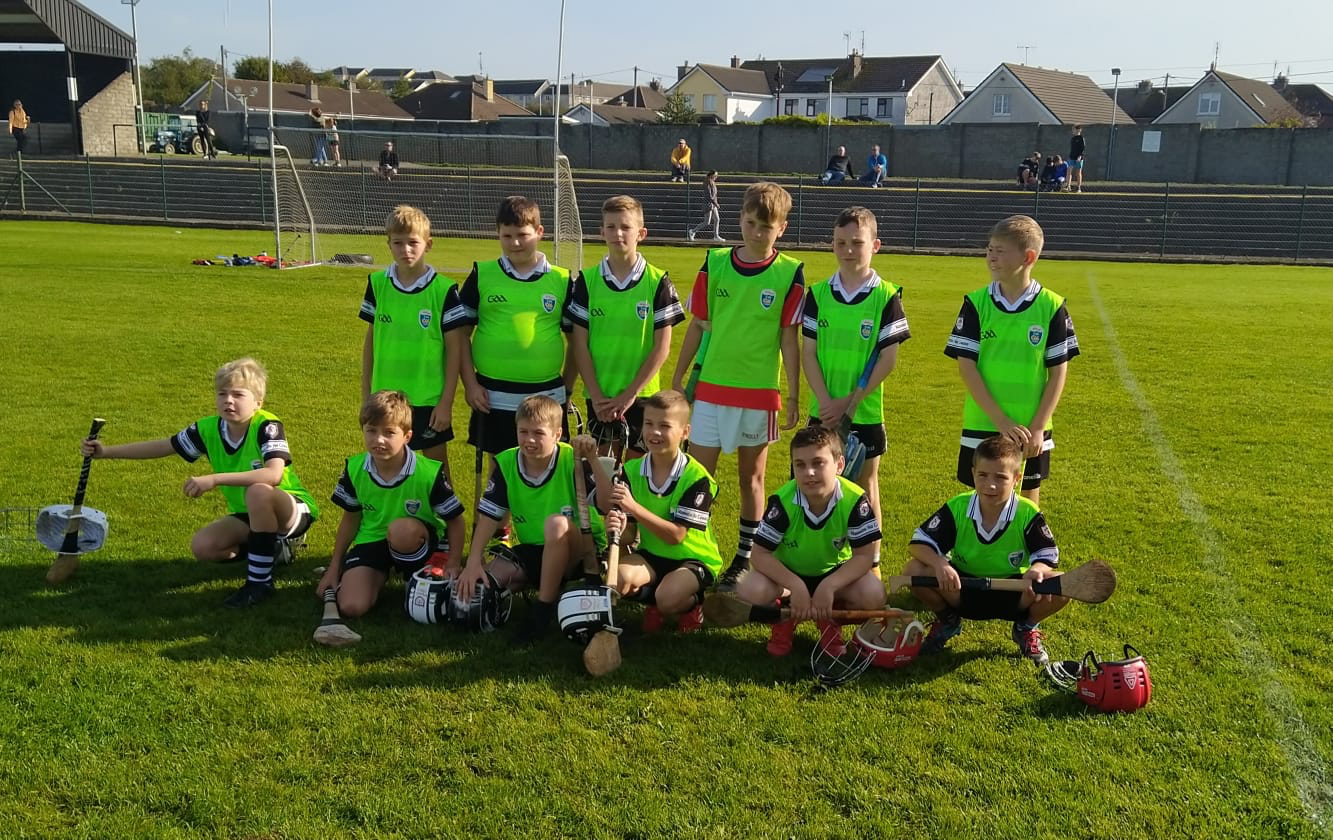 Saints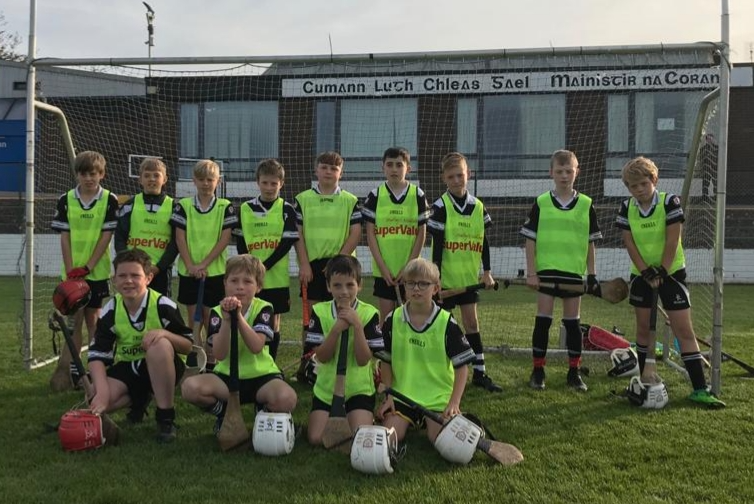 Owenacurra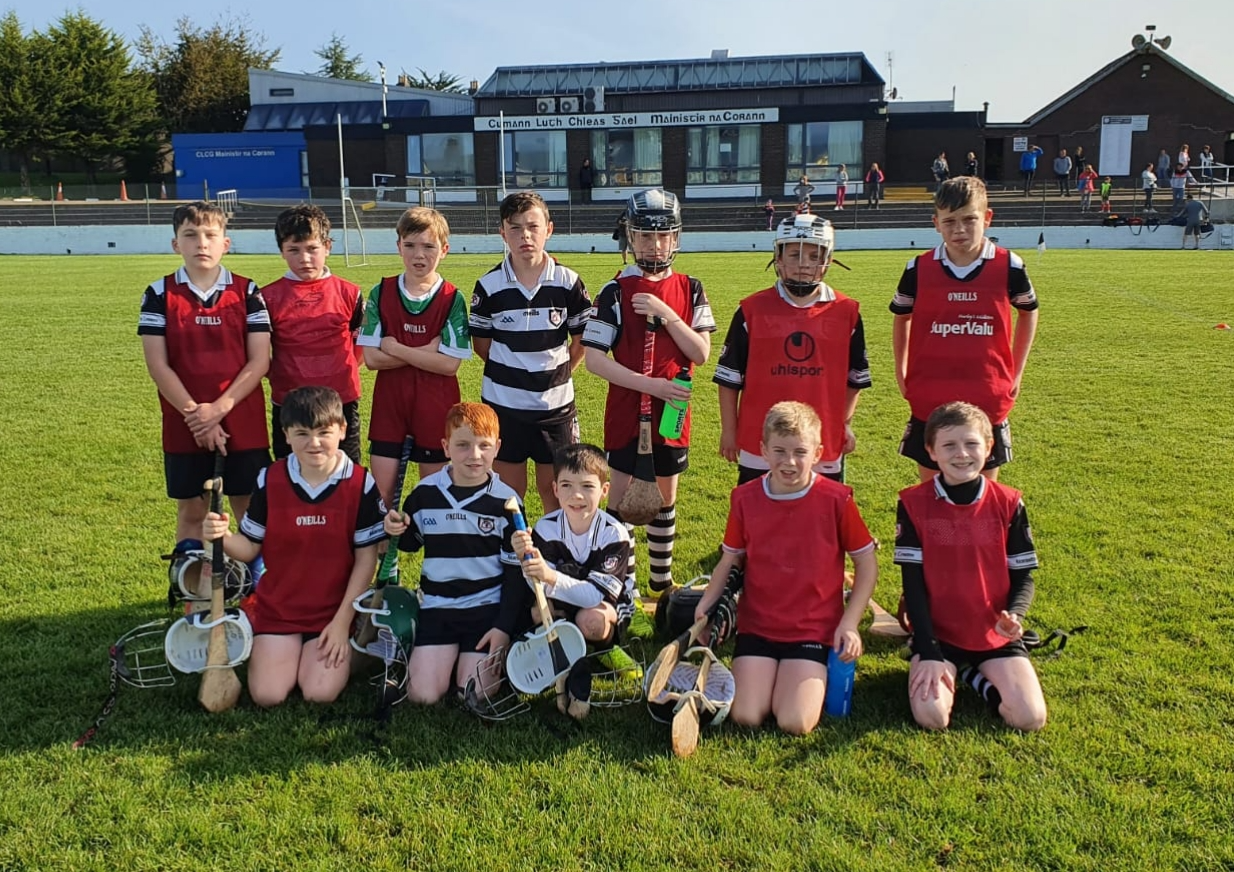 Sons of Rest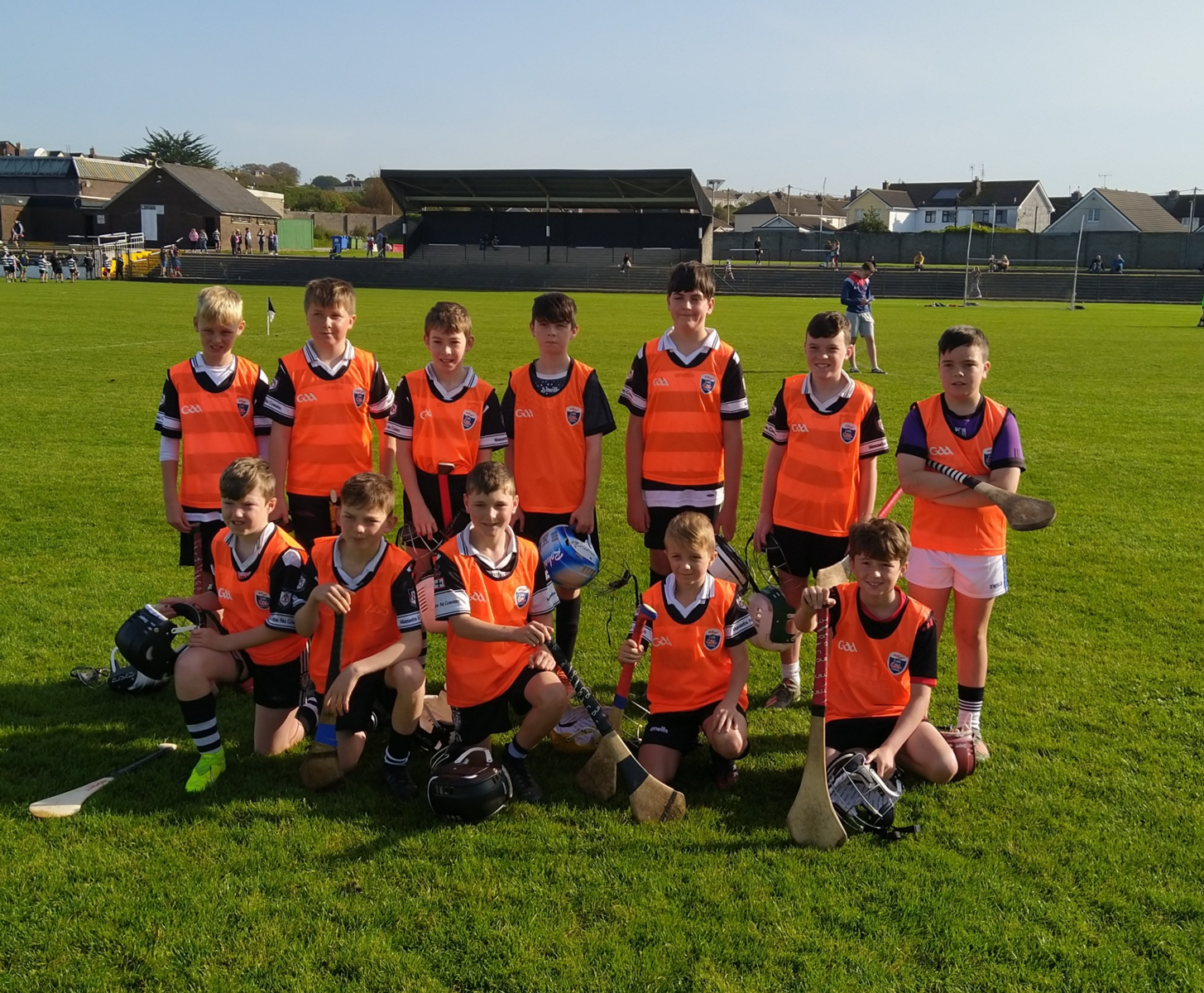 St Enda's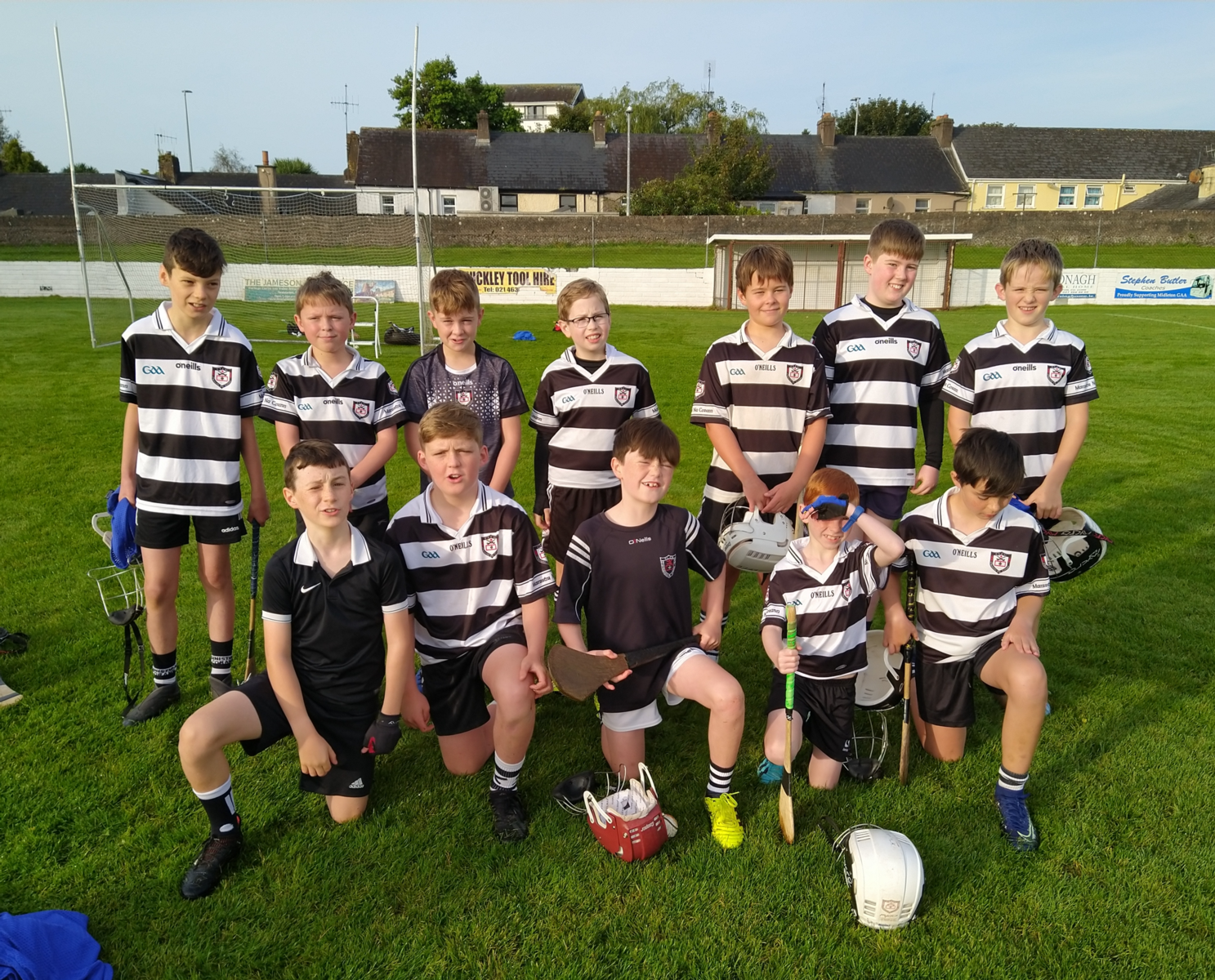 Garyowen
Fé9 Notes
On Saturday morning we made the short trip to Kiely Park to take on Sars. It was our first match following our return to training and we had 36 young and enthusiastic Magpies togged out in what was a great morning for hurling. We played three 12 a side games against a strong Sars team and the skills and effort on display was great to watch. Since we returned to training a number of weeks back we have been training twice a week on Thursdays and Saturdays where our lads have been putting in a huge effort and working extremely hard on their skills. We would like to thank Sars for hosting us and we look forward to seeing them again for the return fixture in a few weeks.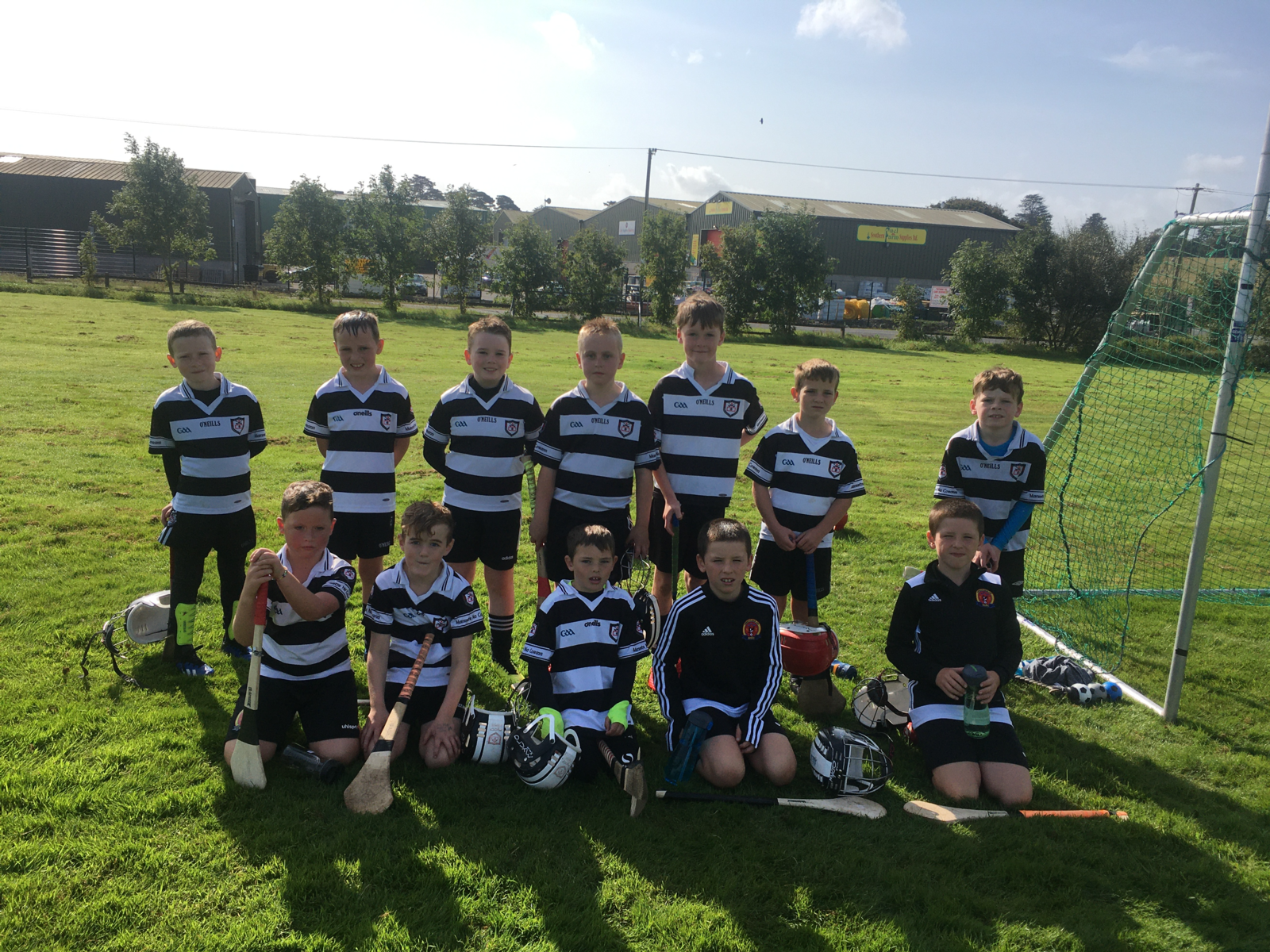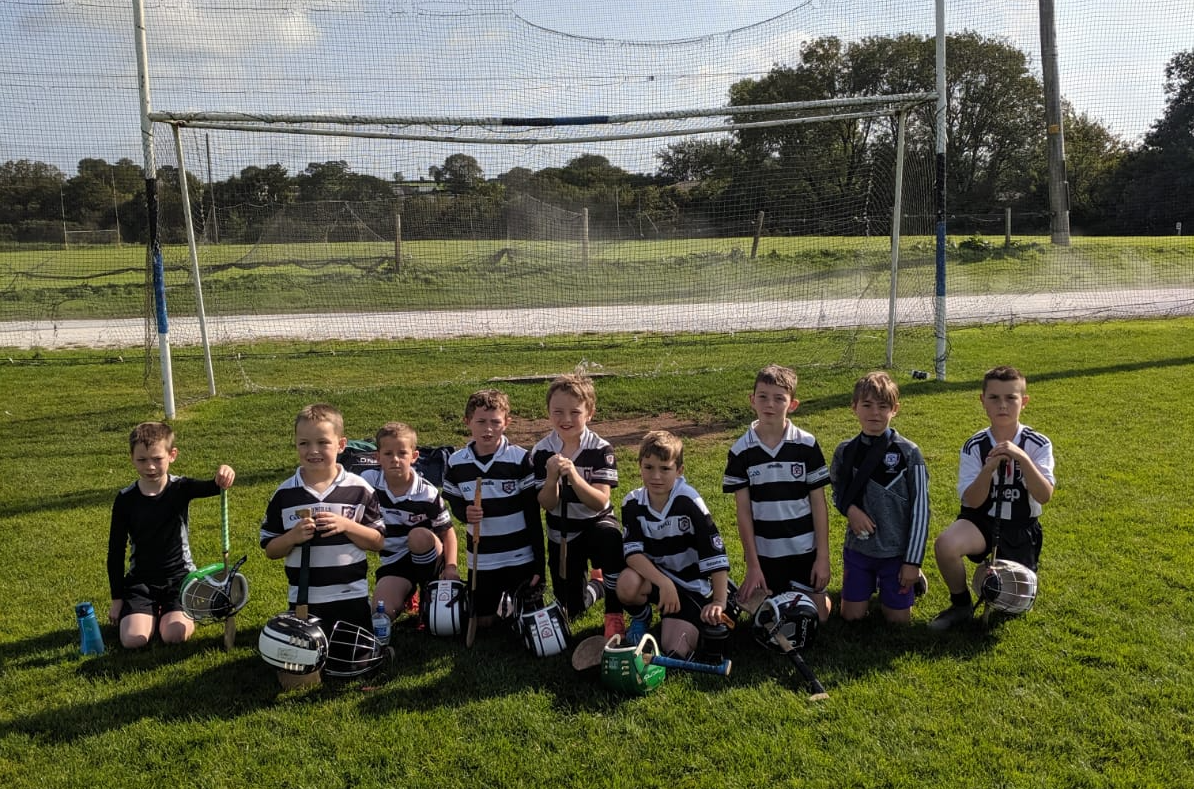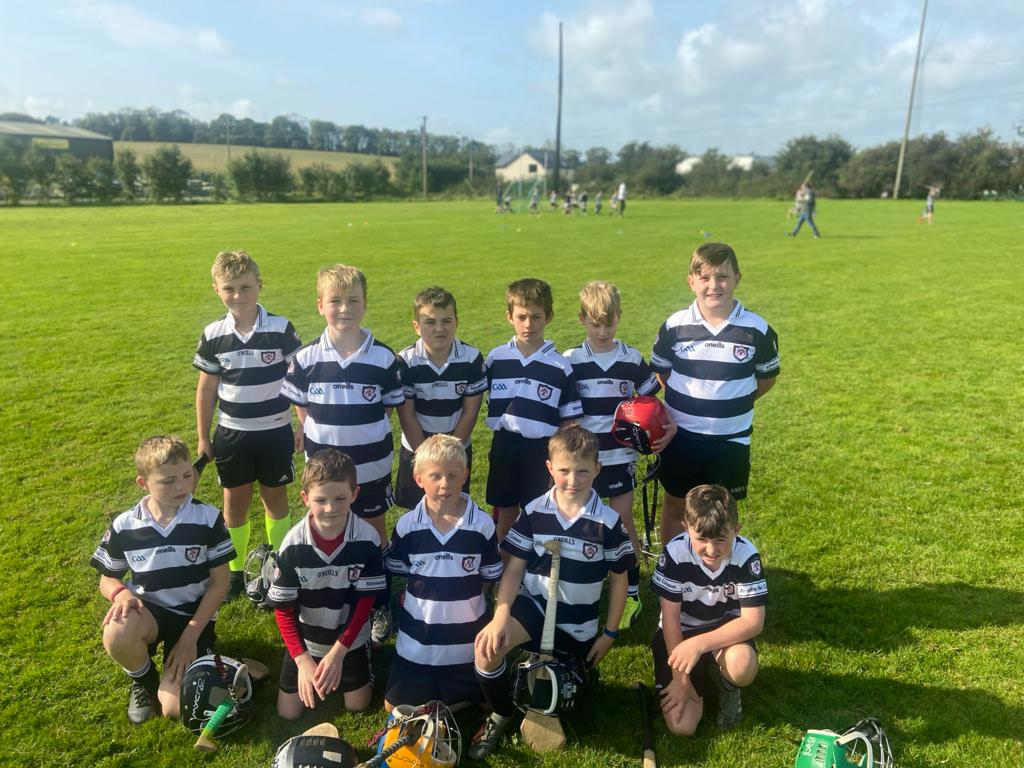 Fé9 Teams V Sars
Finally from everyone involved in the under 9s group we would like to congratulate the U16 management and players on their fantastic county final win on Saturday. Magpies Abú.
Fé8 Notes
Our lads travelled to Youghal on Saturday Morning to play 4 Challenge games against Youghal. We brought 33 Young Magpies to a sunny Youghal and they got 'stuck-in' from start to finish. There was some lovely points and goals scored by our lads and also some great defending. The lads are showing great signs of improvement and these games will only help them more. Thanks again to all the parents for their commitment.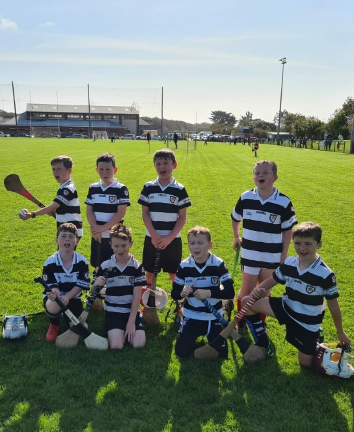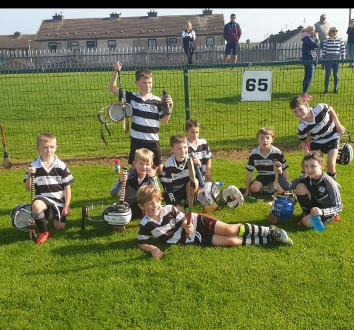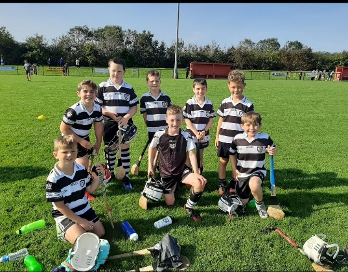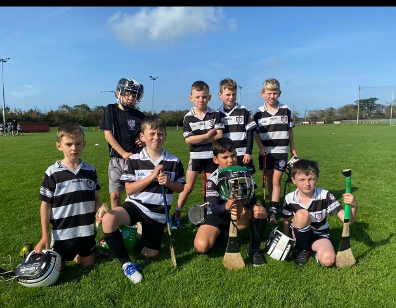 Fé8 Teams in Youghal
Next week we will Travel to Riverstown to play Sarsfields GAA at 9:15am.
We encourage the lads also to keep practicing the Hurling at home in their spare time.
Fé6 Notes
A sunny Riverstown greeted our Fé6 hurlers as they finally made their debuts for the Magpies. All our players got to play four games and everyone of them played very well, showed plenty of grit and worked very hard. However, the most important thing is they enjoyed the experience and left with great memories.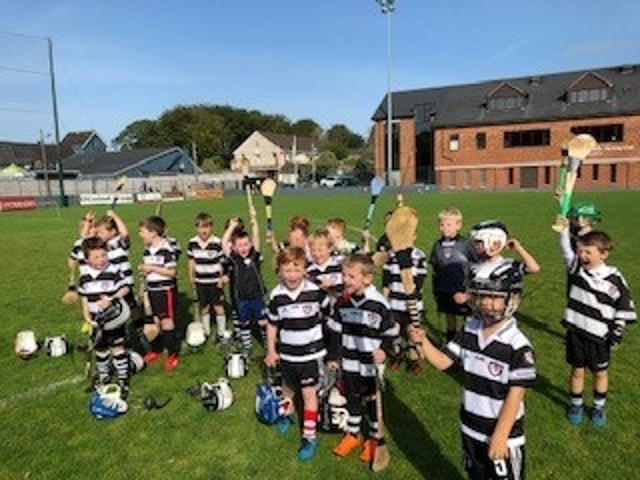 Fé6 at Sars
Ladies Football
U16 Notes
East Cork League Midleton 4:12 St. Colemans 3:06
Midleton ladies u16 continue on their unbeaten run in the East Cork League against a very strong St Colemans team played in Ballinacurra last Wednesday evening 09th sept. At the first water break St Colemans were well in control with our girls finding it difficult to get on the ball and no real rhythm in our general play. St Colemans leading 1:3 to 2 points. Straight after the resumption of play we got back a goal that brought us right into the game and the girls started to play great football again. The backs tightened up and didn't allow St Colemans as much time on the ball and the forwards began to find their range and by half-time, we had a commanding lead of 3-7 to 2-4 that we never relinquished.
The full time scoreline did not do justice to the St Colemans efforts and was a much closer game than the final score of 4-12 to 3-6 suggests. Overall a great game with both teams giving it their all but we were that little bit stronger on the night. We had 21 girls togged out and all played. Well done girls. Our final game is Monday week away to WGH.
Team: Kate Saunderson, Sophie McCarthy, Emma O'Sullivan, Jade Fitzgerald, Isabelle Nestor, Aisling McCarthy, Saoirse Ní Theangana, Gráinne Finn, Aoife Fitzgerald, Selena O'Riordan (0-2), Rachel Ryan (0-2), Rachel Quirke (3-6), Mia Tarrant (1-2), Aoife Mulcahy, Elle McManus, Lily Kelly, Seana O'Brien, Elsa Ryan, Amy Murray, Kelly Quirke, Aoibhe Corby
U14 Notes
Our U14 girls travelled to a blustery Whitechurch to take on Rockbán on Saturday evening. It was a tough encounter for us. Rockbán were a formidable side but our Ladies to their credit never stopped and fought for every high and low ball that came their way. Unfortunately, the result did not go our way but one thing for sure there is a great Team Spirit with the team. Well done Ladies.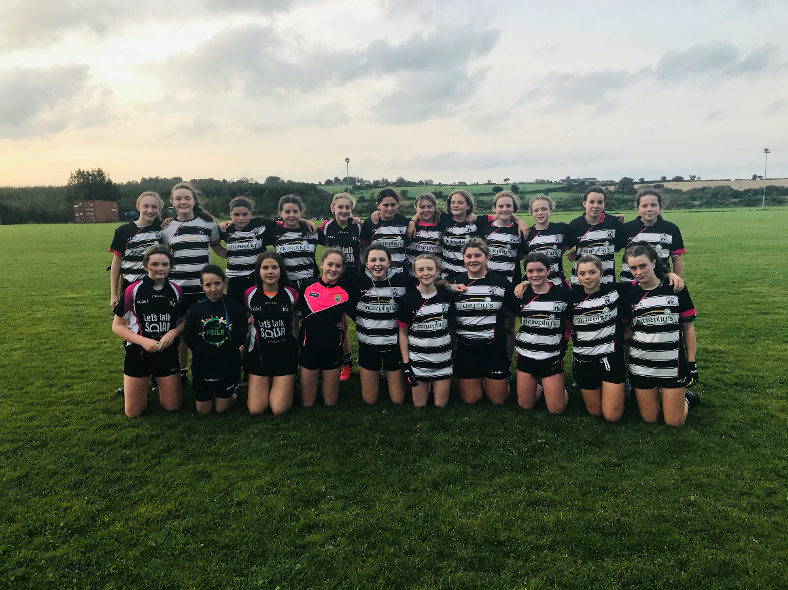 U14 Team V Rockbán
U12 Notes
East Cork League Midleton 3:11 Aghada 0:06
Midleton LGFA U12s met Aghada in the 2nd round of the league on Saturday the 5th of September at home in Clonmult Memorial Park. Midleton was off to a good start. Within the first minute of the game Midleton had registered their first point compliments of Faye Dunlea. Aghada displayed some admirable defensive football during the half. In addition, their goalkeeper made some crucial saves. Midleton went on to score 5 more points from play from Ciara Murphy (0-1), Rebecca Ryan (0-1) and Faye Dunlea (0-3). Score at half time was Midleton 0-6 to 0-0. In the second half Aghada started strong and made their first score of the game. They continued to score 4 more points from play and a point saved from a penalty by our goalkeeper Lucy Murphy. Midleton however continued their scoring and with scores from Cáit O' Leary-Hayes (0-2), Faye Dunlea (0-2), Hannah O' Brien (2-1) and Olivia McGrath (1-0). Final score was 3-11 to 0-6. Well done girls you have done yourselves and your club proud.
Panel: Emma Fitzgerald, Rebecca Cronin, Emma Keeshan, Caoilinn Fraser, Rebecca Ryan, Oonagh Lang, Ciara Hynes, Lucy Murphy, Ciara Murphy, Robyn Keating, Cáit O' Leary-Hayes, Faye Dunlea, Cara Pyne, Roisín McManus, Olivia McGrath, Hannah O' Brien, Sadhbh Cronin, Laura Murray, Leah Griffin, Sarah Goulding, Julie Murphy, Ciara McGrath, Molly Barrett, Chloe Corby, Faye Bailey-Lordan.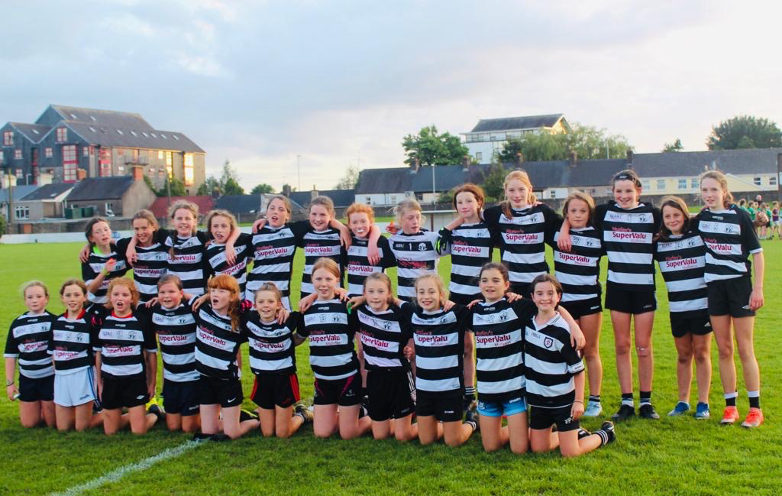 U12 Panel V Aghada
Camogie
We had two very busy Saturdays both this weekend and last as our U10,11,12 and 14 players picked up their hurleys and took to the pitch in what proved a great weekend of Camogie. It is safe to say that all our girls were excited to play the game they all love and especially so after our extended break during lockdown, and they didn't disappoint. Great reports came in from all age groups involved and lots of proud coaches leading their teams onto the playing fields!
U14 Notes
Next up our U14 girls played their third match of the championship and just edged out a very strong Erins Own in a thrilling game played also last Saturday evening in Midleton. Both teams swapped the lead throughout the match with Midleton scoring a last minute goal to win the match by just a point. Commiserations to Erins Own and now our girls now progress to the Plate championship. Well done to all involved a great win for our girls!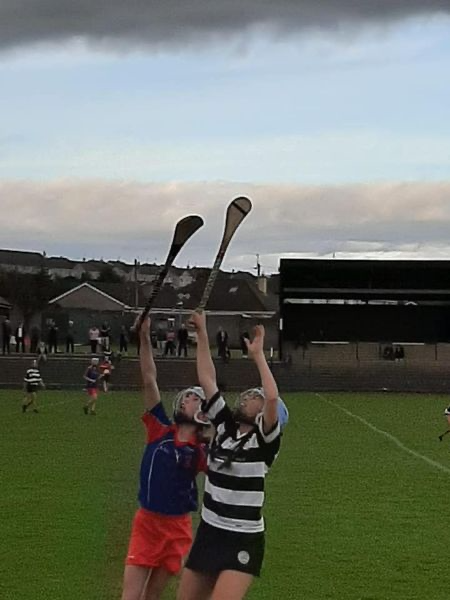 U12 Notes
Go Games League v Killeagh
A great team performance by our Midleton U-12 Camogie Team as we played away to Killeagh in the Go Games League. Our defence was rock solid throughout. We were against a strong breeze in the 1st half but our forwards hit the back of the net several times by half time whistle. The water breaks and half time allowed us the opportunity to bring on fresh legs and these players made a great impact to the game. Every ball was hotly contested by both teams and the girls continued to work hard all around the pitch and in particular the midfield area. We secured another goal early into the 2nd half and it was followed up by a well taken free going straight over the posts. We completed the scoring with another goal mid-way through the second half which allowed us to finish out with an incredible win at Full time. Big Thank you to Killeagh for hosting us, best of luck in upcoming matches.
U12 Panel : Sadhbh Cronin, Emma Fitzgerald, Thea Howard, Abby Hennessy, Sophie McCarthy, Sarah McConville, Julie Murphy, Lucy Murphy, Ciara Ryan Dardis, Emma Ivers, Niamh Murphy, Emma Keeshan, Recbecca Cronin, Niamh McNamara, Cait O'Leary Hayes, Ciara McGrath, Cara Pyne, Faye Dunlea, Fay Lordan Bailey, Hannah O'Brien, Mia Walsh, Nicole Quike Lee, Robyn Keating, Rebecca Ryan, Roisin McManus.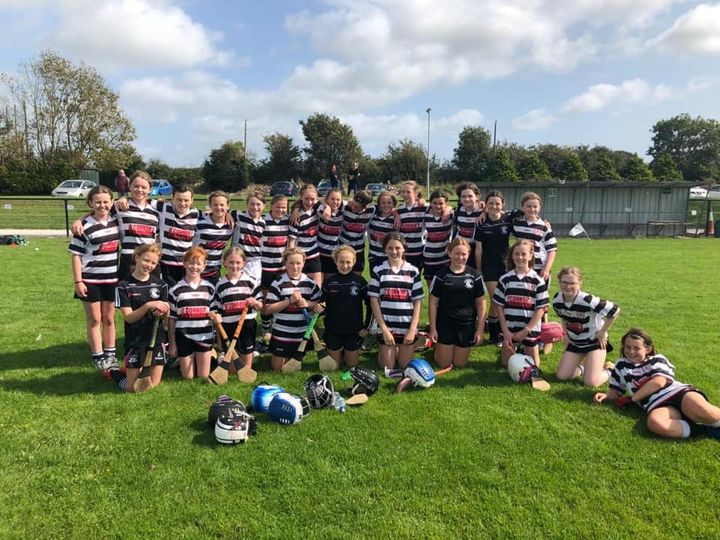 U12 Panel v Killeagh
U11 Notes
Imokilly League v Youghal
Our U11's put on a very impressive performance last Saturday afternoon, 6th September at home to Youghal in the first round of the Imokilly league. It was great to be back in action and all 18 girls did their part throughout the game. Well done to each and every girl who put in their all and thanks to Youghal Camogie Club for travelling up to us.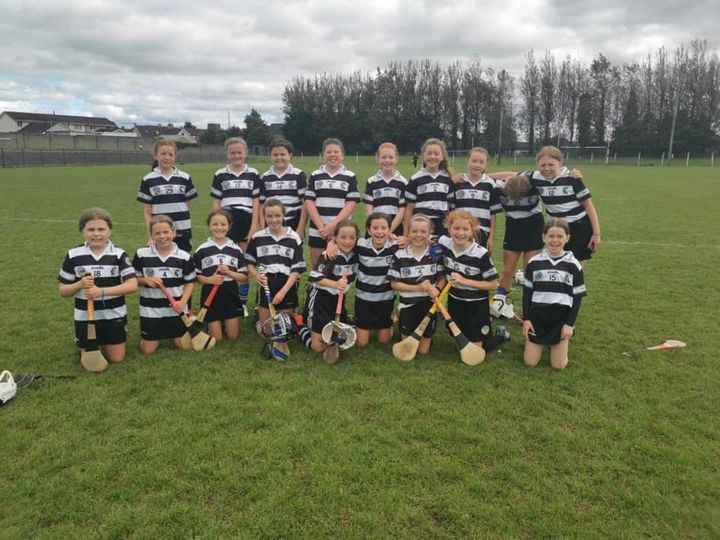 U11 Panel v Youghal
Challenge Match v St Finbarrs
Our U11's were in great form on Saturday morning against a strong Barrs team. A fantastic performance from all of our girls and a good test ahead of our Imokilly league clash with St Catherine's next weekend. Thanks to the Barrs for hosting us and for a great match.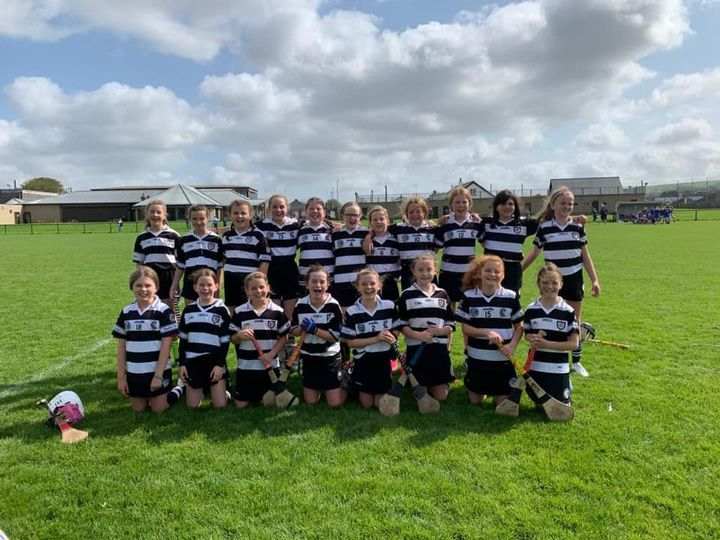 U11 Panel v St Finbarrs
U10 Notes
We played Killeagh at their grounds yesterday Saturday 12th September in beautiful conditions.
There was huge excitement for our U10's girls for their first game of the season. We played with great spirit and got great experience of rising and striking the sliotar, blocking and competing again. We really enjoyed the full experience of wearing the Midleton colours today. There was some lovely passages of play and it was great to see all the girls support each other in all sections of the pitch. A big well done to all the players, parents and thanks to the coaches, the referee and our good neighbours Killeagh Camogie Club for hosting us for the game. We can't wait for our next match – that's where we see all the hours of practice at training paying off. Here's to many more camogie days like this !!!!
Leaving Cert & U16's
This week saw our Junior Players - Sadhbh, Lucy, Rayanna, Ellen and Jodie receive their Leaving Cert Results after a few uncertain months. Well done ladies we are so proud of you all and wish you the very best in the next chapter of your lives.
Also wishing our U16 Team and the management good luck as they meet Killeagh in the 3rd round of championship. Throw in at 6pm in Killeagh GAA on Sunday 13th September.