Midleton Hurling and Football, Ladies Football and Camogie Club News
22 March, 2020
Firstly, we would like to wish all our mothers a very Happy Mother's Day today.
This is a difficult time for the Country and for our Community. GAA, Ladies Football and Camogie matches seem trivial when compared with the health and economic issues that face us. We will see better days. We will see training and matches again. We will 'puck' with our friends in the GAA again.
In the meantime, we do what we need to do. We follow the advice of the authorities in terms of social distancing (equally applicable for younger people) and other practical advice given. We also pull together as a Community to help one another. No greater time for us to demonstrate the critical role that Midleton GAA plays at the 'Heart of the Community'. Ní neart go cur le chéile. There is no strength without unity.
Midleton GAA Community Assistance Programme – Covid-19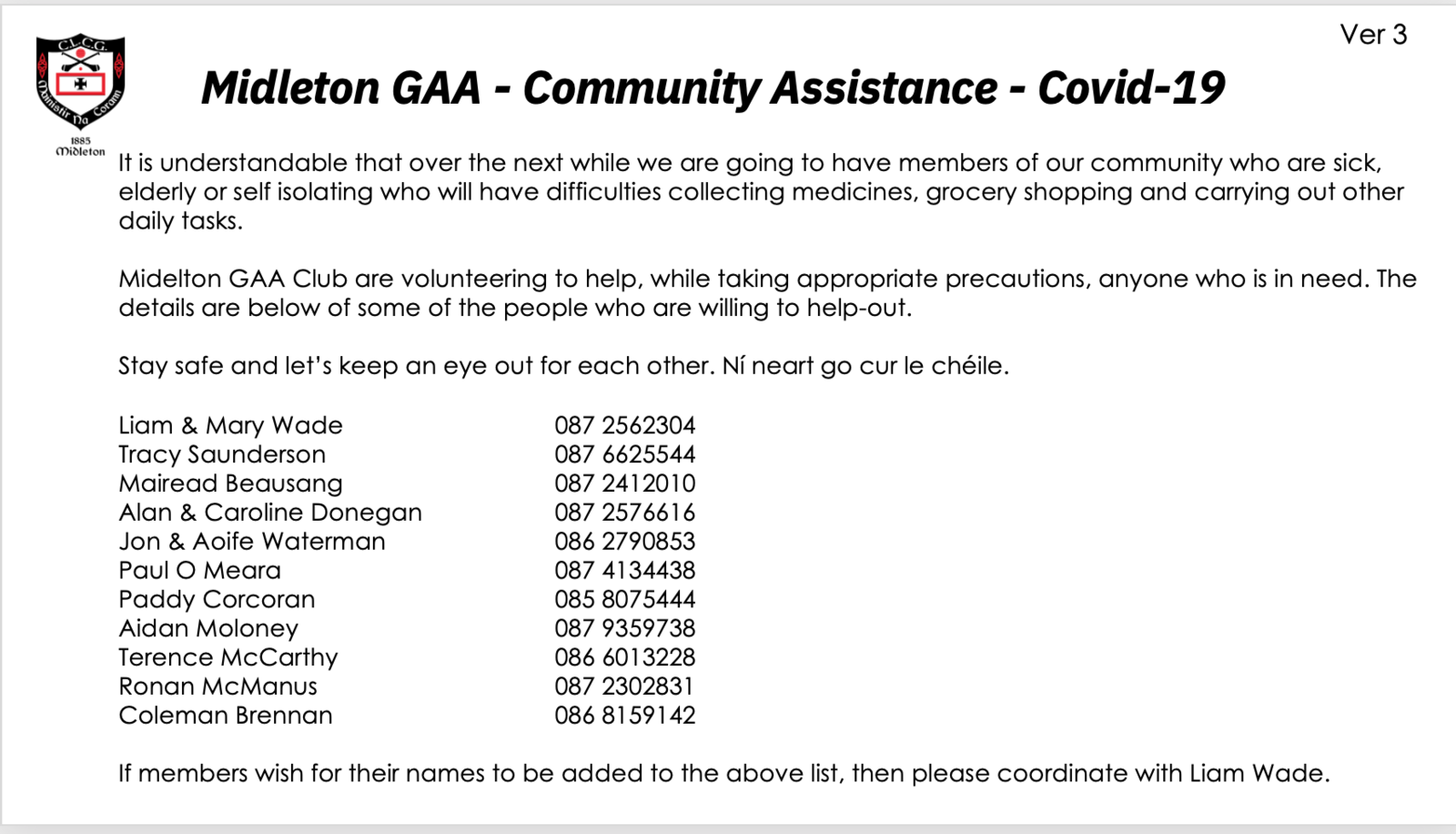 Midleton GAA Healthy Club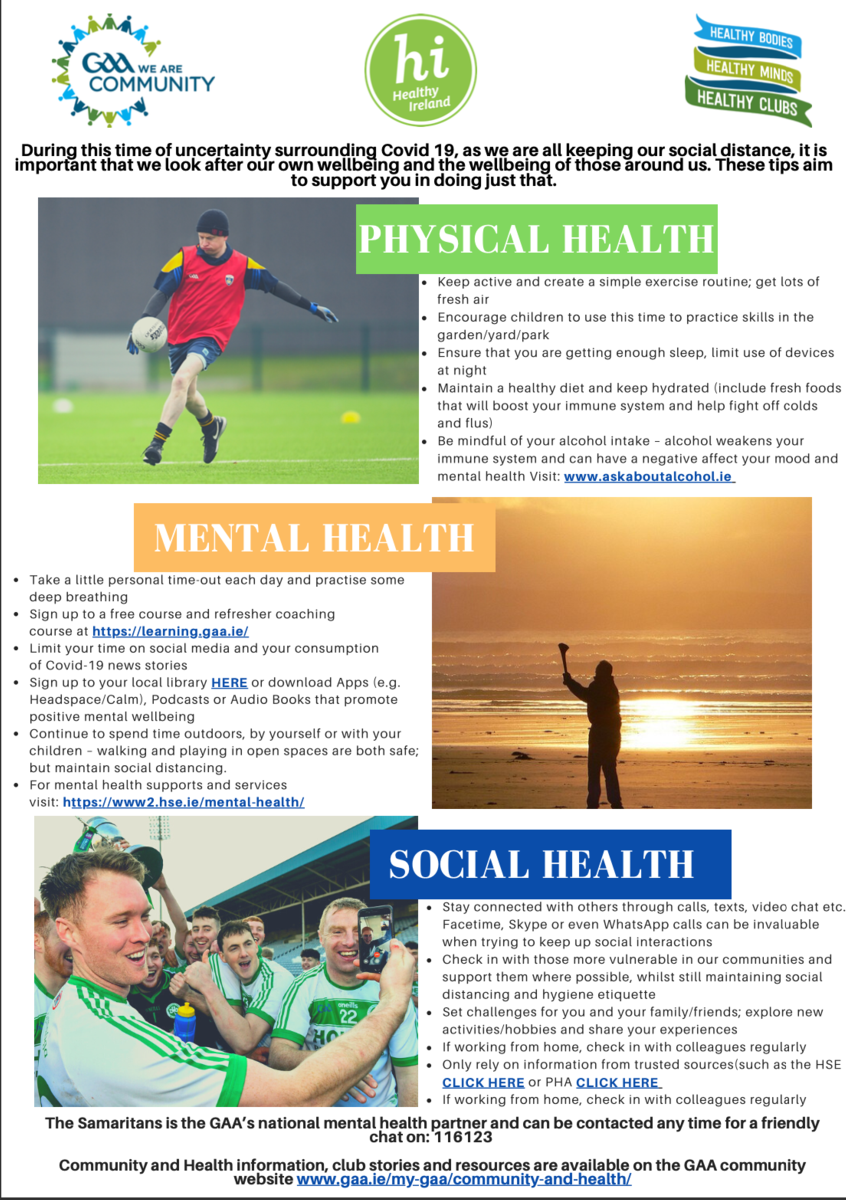 Magpie Daily Challenge
We will have some more time to fill in the next while so why not keep your skills sharp and also manage any boredom. Use social media to reply and post the video of how you are getting on with the skills and Challenge. Have some fun. Weekly prize for the best video. Email your videos to midletongaaweb@gmail.com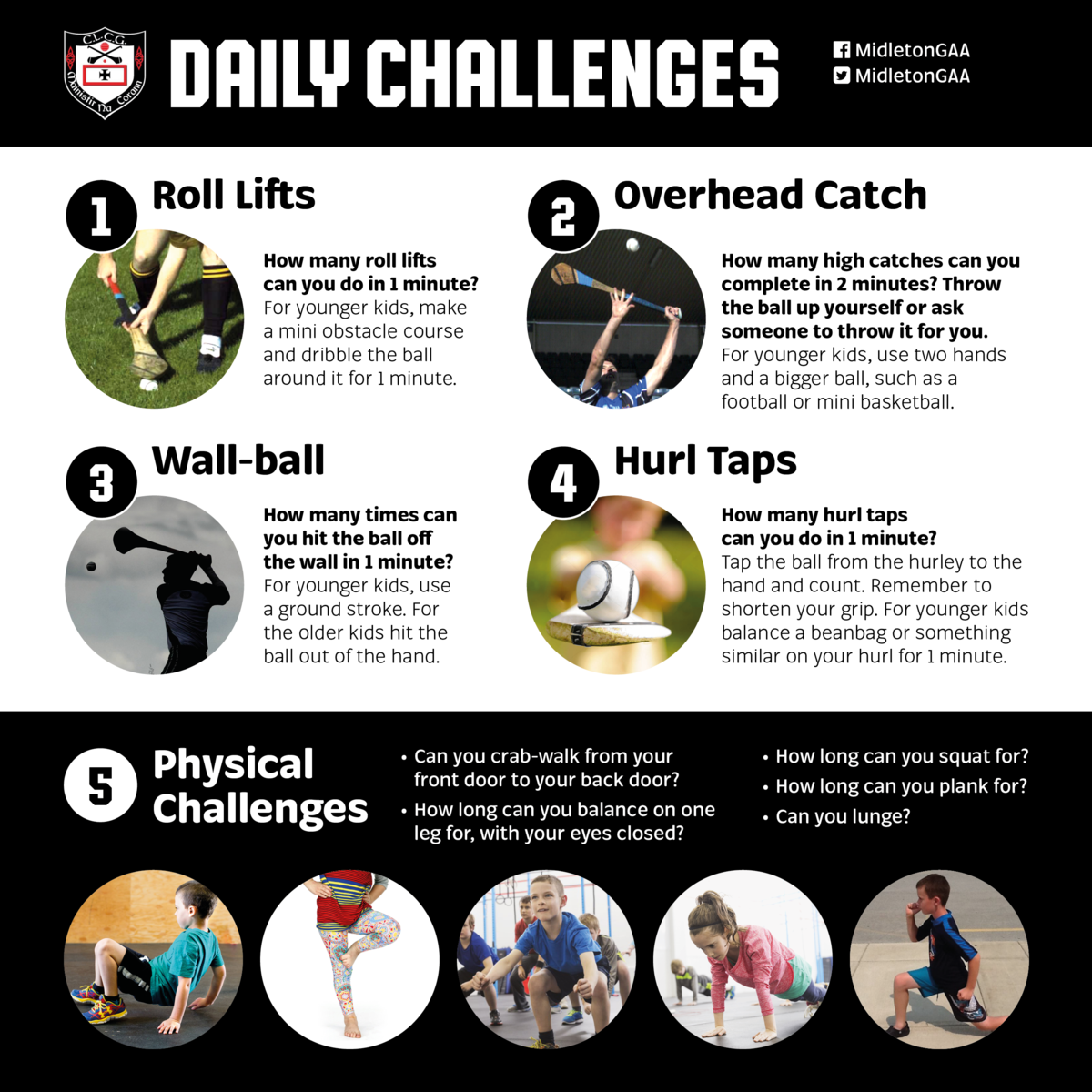 Links to online content
Video created by Paudie and Cormac O'Brien on key skills. Well done lads, next stop the Oscars. https://www.youtube.com/watch?v=rQf25oP70TU#action=share
Hurling Skills: https://learning.gaa.ie/planner/
Football skills: https://ladiesgaelic.ie/learn/skill-drills/
http://coaching.connacht.gaa.ie/coaching-resources/video-library/wallballkickingdrills
Ladies Football
Wishing all our wonderful Mothers a very happy Mother's Day today.
We hope you are all keeping well while we are on our break from Football. From Monday until Friday our Club and Cork player Orlagh Farmer be posting 5 x 10 minute videos that you can do from your garden. These videos will show you how to practice your Football skills while keeping a healthy body and mind.. All you will need is a Football and some water. The videos will be posted on our Facebook page - Midleton Ladies Football, our Twitter page- @midleton_LGFA and on our Instagram page - midletonlgfa.
Feel free only if you wish to take a short video of yourself and challenge your fellow teammate or another Club. These videos can be sent to Tracy on Whats App / Viber or SMS on 087-6625544.
Stay safe everyone.
St Patrick's Day - 7 Part Photograph Series
We have been running a 7 part series of photos (random selection) on social media in the days running up to St Patrick's Day. In this series, we celebrate Midleton teams from 'down the years'.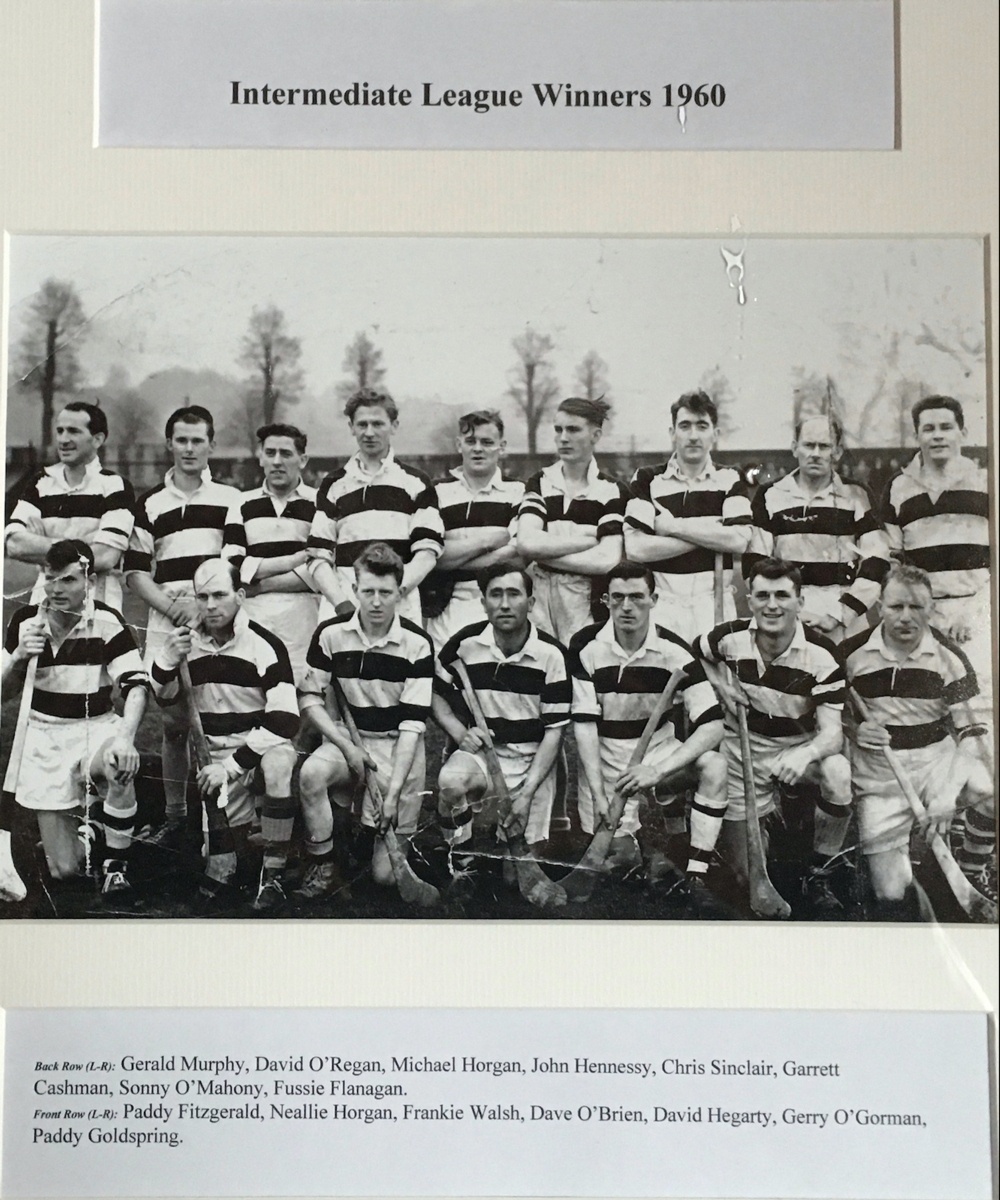 1st up, 60 years on, the 1960 Intermediate League winning side. The hawks amongst you spotted some name typos. Apparently, David O'Regan should be David O'Brien (nickname DOTS), Sonny O'Mahony should be Sonny McCarthy and Fussie Flanagan should be Gussie Flanagan.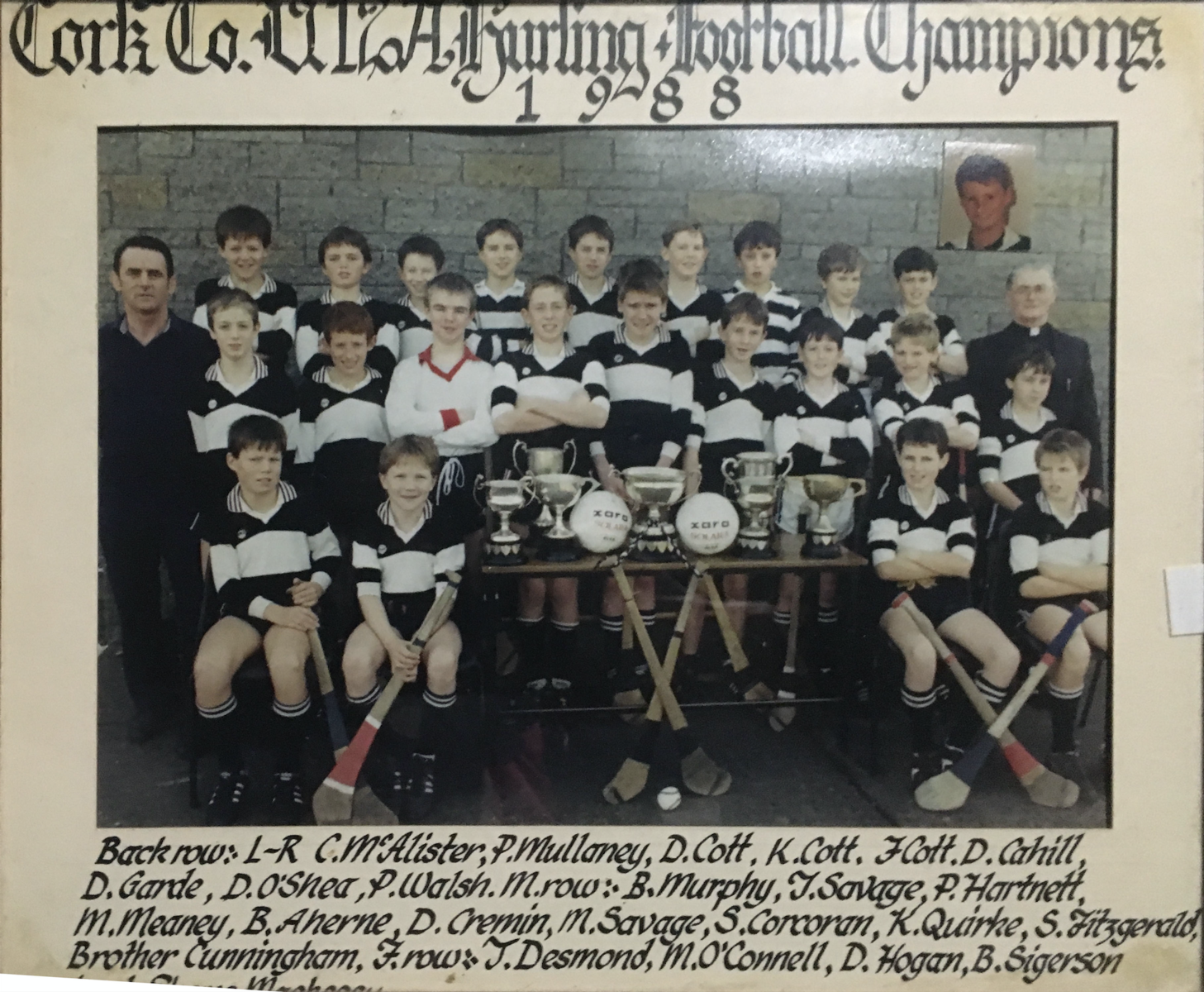 2nd up in the series...1988 U12A H & F. Lot of guys still involved.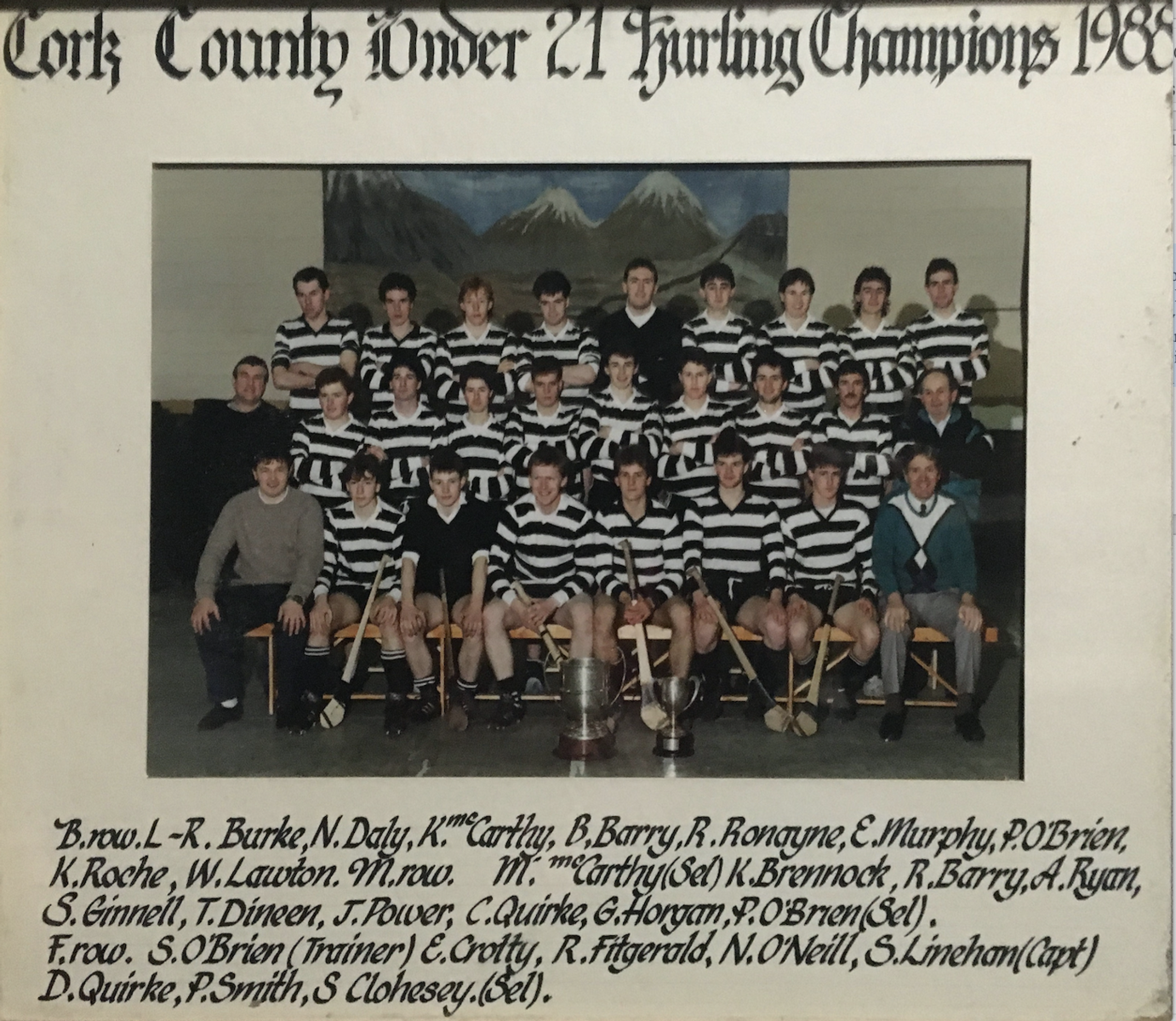 3rd up in the St Patrick's Day Series...1988 U21 Hurling Champions. Some of these guys have hardly aged.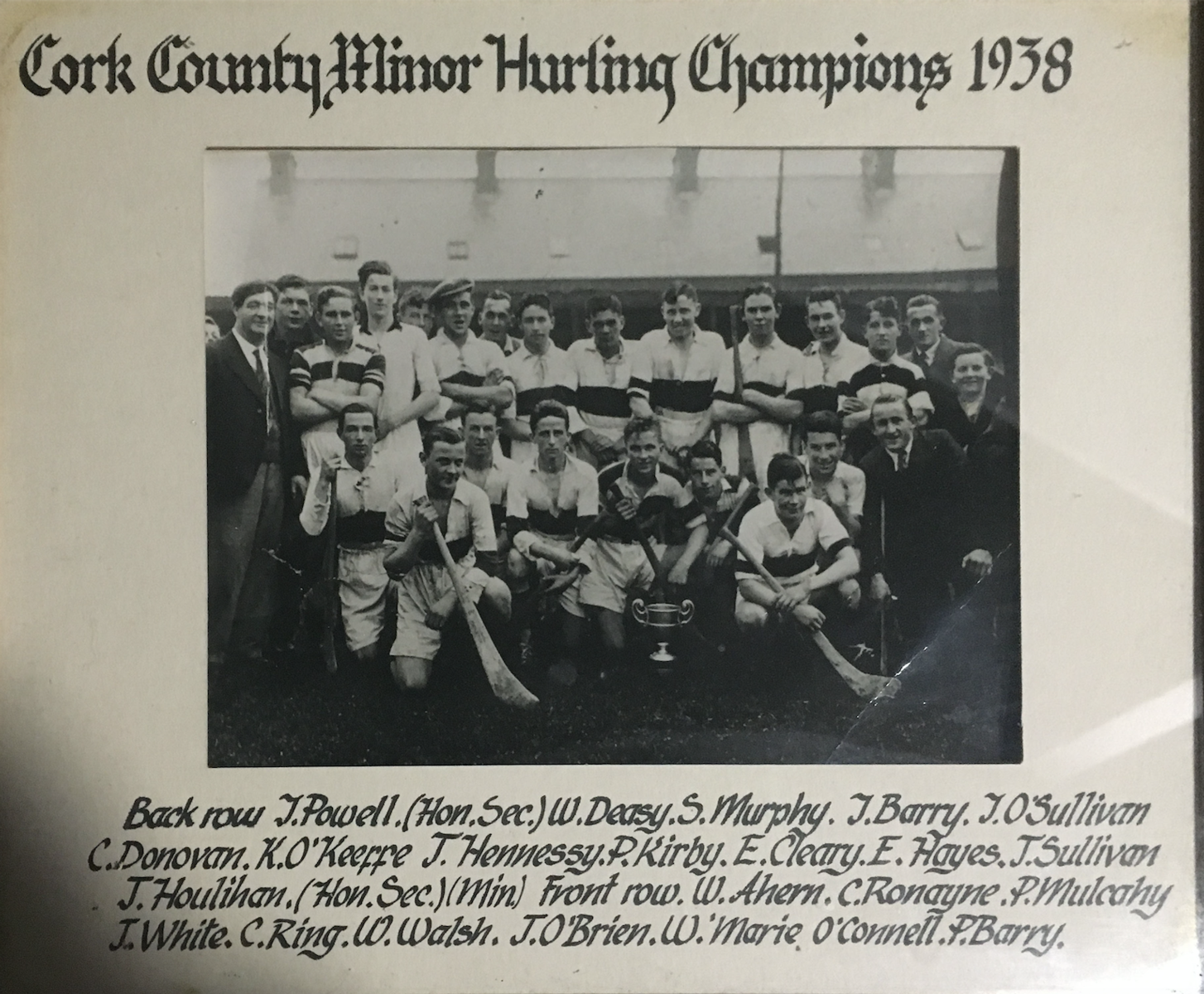 For the 4th in our series of 7 we go back to 1938 and the Midleton team who were Cork County Champions of that year. Some fine hurlers on this team.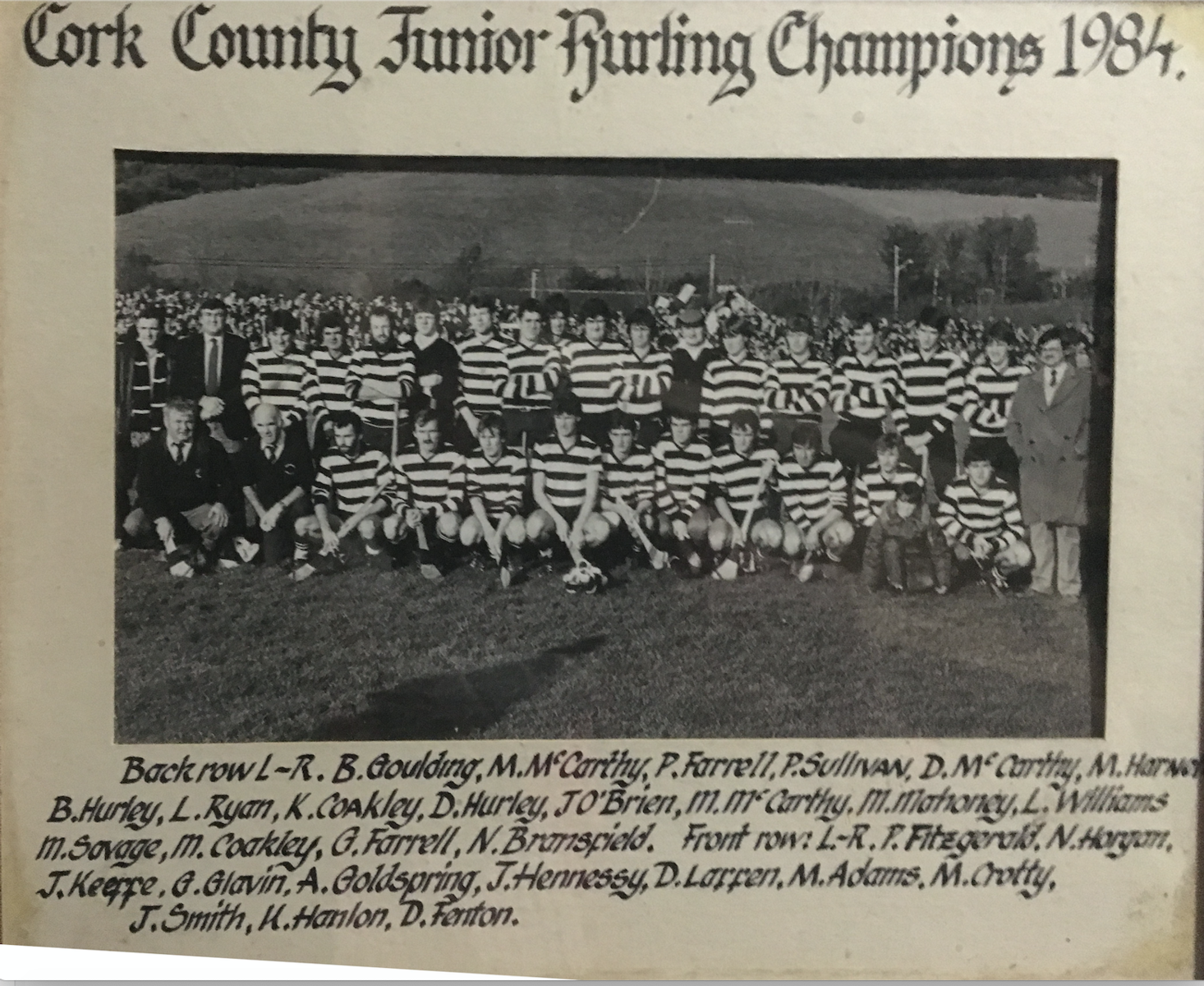 5th up, the 1984 Cork County Junior Hurling Champions (reputed to be the toughest competition to win). This team has some familiar faces that are still active in the club. Search out an old team mate and share.....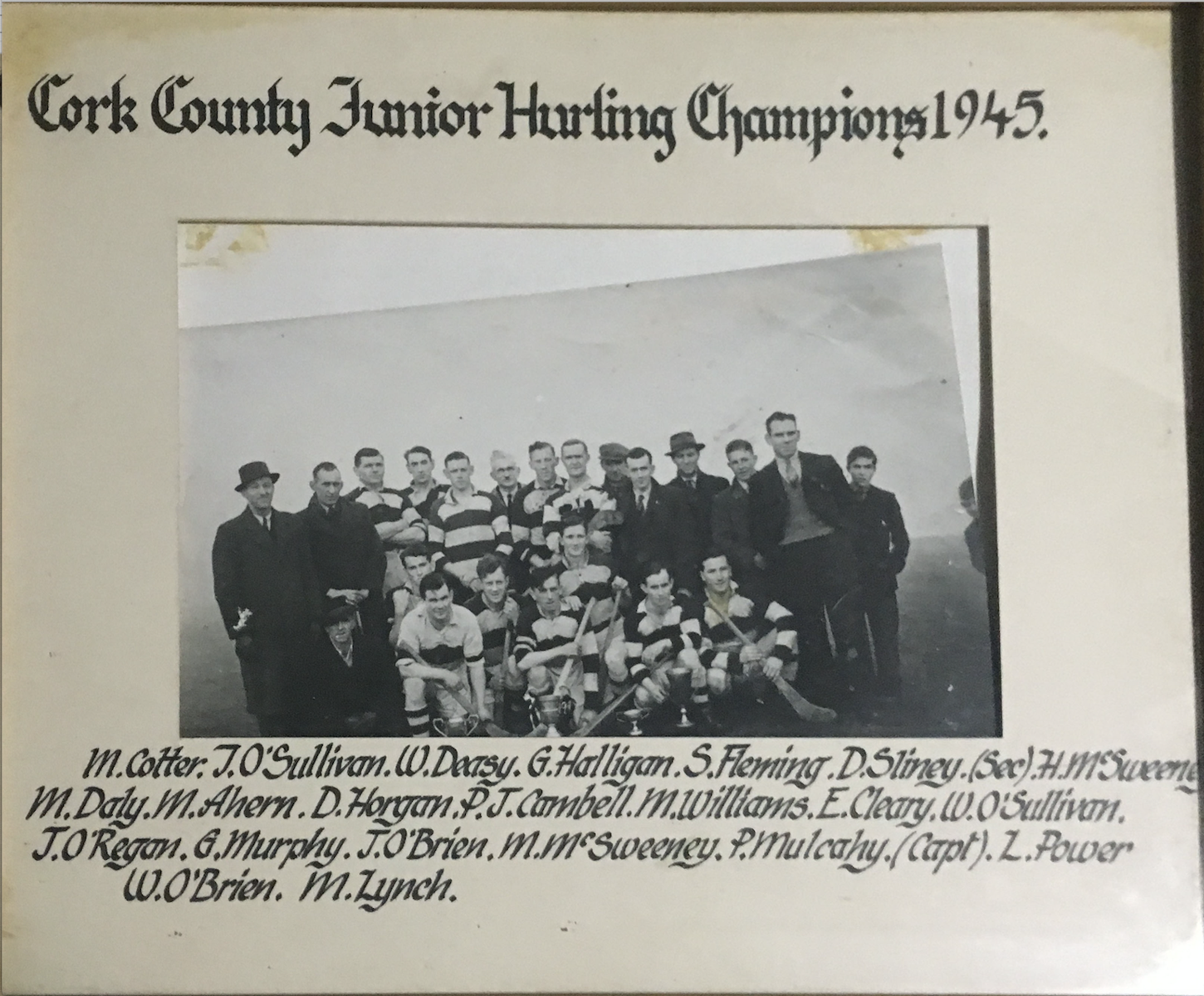 6th in series. Hurling during WW2 was just like war...the winners of the 1945 Junior County Championship are our true 'Warriors'. Homer wrote the Iliad about battles between Midleton, Cloyne, Carraig, Ballinacurra and not about the Trojan Wars!!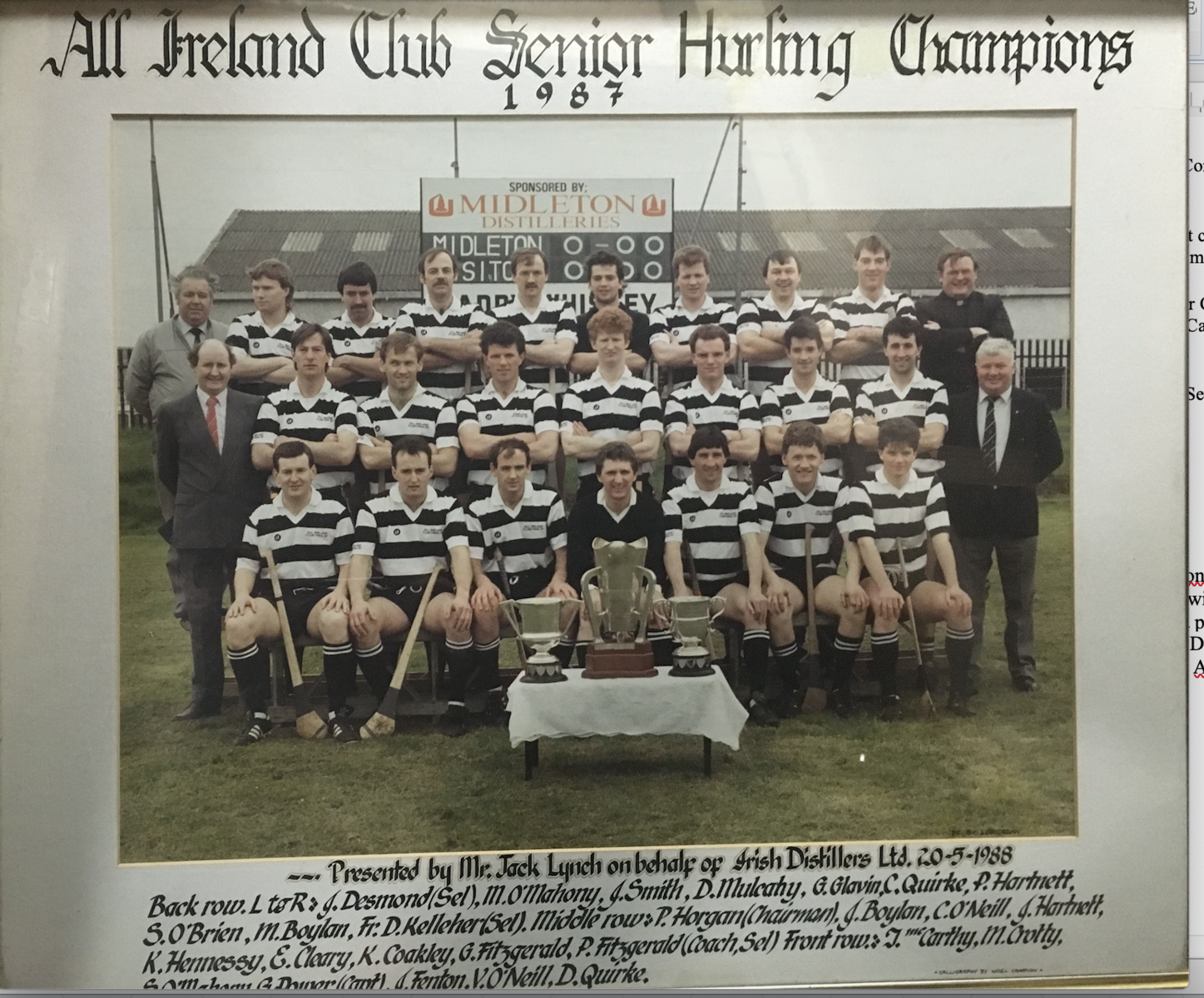 Part 7 of our series celebrates a win 32 years ago today. The 1987 All Ireland Club Senior Hurling Champions. This is the standard we aim for. 2 other links to:
Presentation & Highlights https://www.youtube.com/watch?v=xA5kp_dszA0
Full Match youtube.com/watch?v=g85Cml…
Condolences
Midleton GAA club would like to offer our condolences to Regina, Thomas, Riona and Mikey on the passing of their loving husband and father, Tom Abernethy. We would also like to extend our sympathies to the wider Abernethy & O'Brien families. Tom was a great servant of Midleton GAA over the years as a player and supporter. Additonally we extend our condolences to the O'Brien family on the passing of Derry O'Brien, brother of Paddy O'Brien. The thoughts and prayers of the Club members are with you at this time. Ar dheis Dé go raibh a n-anamacha.