Midleton Hurling and Football, Ladies Football and Camogie Club News
08 March, 2020
You can keep up to date with fixtures and results on the club website as well as our social media channels.
Lotto
Our Club Lotto was €3,600 and there ws no winner. Numbers Drawn were 1, 4, 11, 24
The 5 Lucky Dip winners were Nora O Reilly c/o Bingo, Mary Quinn c/o Club, Caroline Wallace c/o Bingo, Haley & Tia Wallace c/o Bingo, Helen Brierly c/o Pat Walsh Paints
Next Week's Jackpot is €3,800.
Tickets are available at the Club Bar, O'Neill's Bar, Linehan's Bar, Maple Leaf Bar, Niall Mac's Bar, Wallis Bar, An Teach Beag, Frank Murphy Butchers, Pat Walsh Paints, Chadwick's and O'Farrell's Butchers.
Why not play from the convenience of your home or workplace. Play your Lotto on –line for just €2. Log onto the Club Homepage - www.midletongaa.com to purchase your ticket. Receive a weekly reminder to your phone to play.
St Patrick's Day Festival - Lá le Pádraig Féile
As part of the ongoing Fundraising effort for the New Facilities at Park South, Midleton GAA are organising a St. Patrick's Day Family Festival at the GAA Club. The festivities will start at noon and Carousel, Face Painting, Tug o' War, live music, 'Great Crane Ball Drop' plus loads more. This promises to be a great day.
The Crane Ball Drop is an important fundraiser for the new development. With the imminent seeding of 2 pitches and ground works due to commence on the 'top pitch' we need to maintain momentum to put the facilities in place for the current and future generations. With attractive prizes of 1st-€3,000, 2nd-€2,000, 3rd-€1,000 and a modest ticket price of €10 we would expect the fundraiser to be well supported.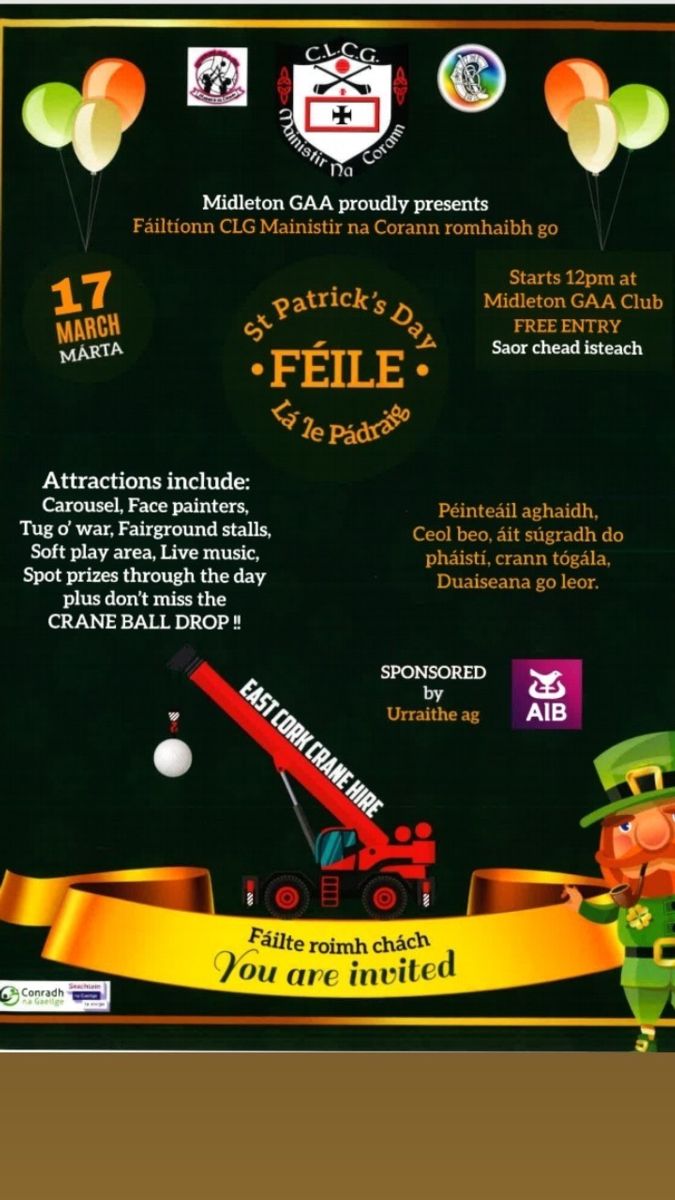 Club members will be contacted to help and support the efforts but tickets are also available from members of the fundraising committee that include Michael Carroll 086 8362218 (Juvenile), Mairead Beausang 087 2412010 (Ladies Football), Ingrid O'Riordan 087 6374748 (Camogie), Tracy Saunderson 087 6625544 (GAA), Michael O'Connell 087 260 6093 (Chairperson Fundraising Committee).
Many thanks for your ongoing help in our fundraising efforts.
The St Patrick's Day Festival will be jam-packed with family fun (see above) but the the Tug of War and Great Crane Ball Drop have caught the imagination.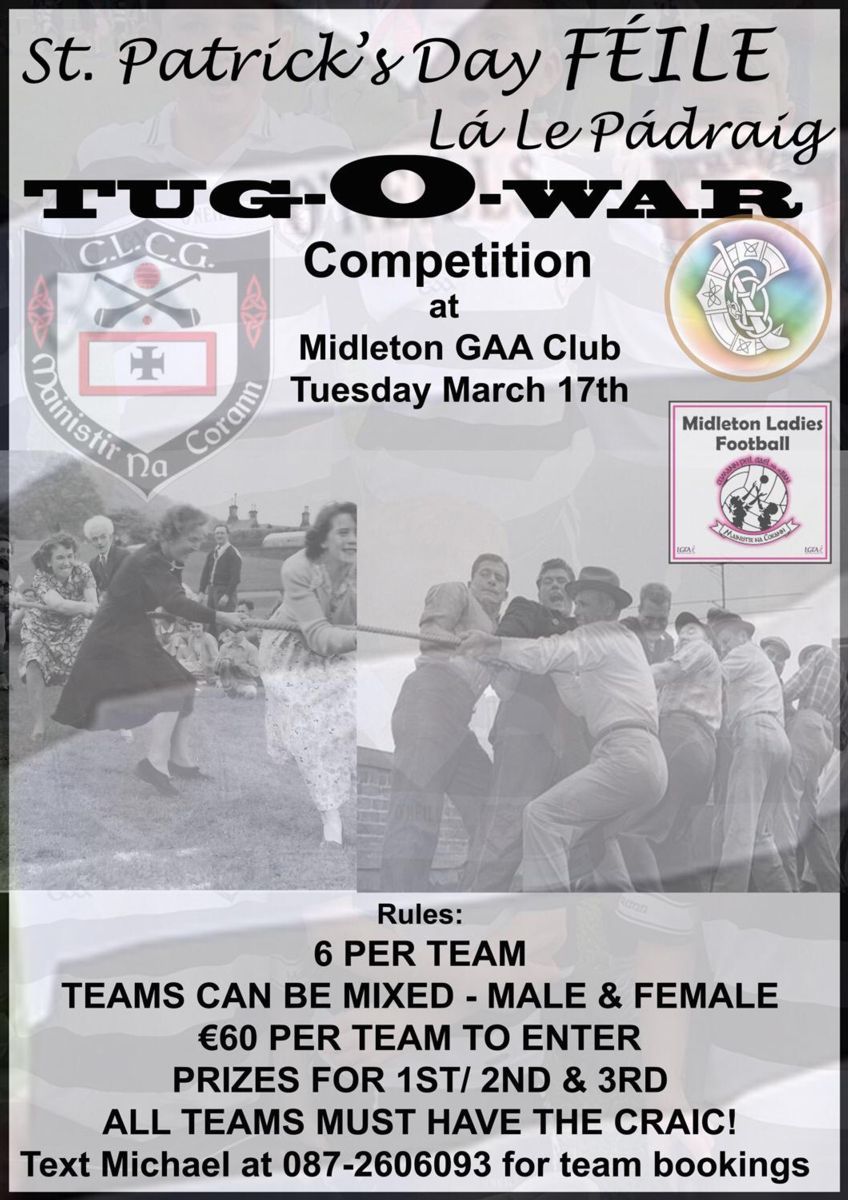 Club Membership & Registration
Your Membership for this year is now due. To continue playing and training with your team your membership must be paid by March 31st.
Please download a membership form from the website (membership) and give it to your Team Manager with the correct fee (details on membership page). Alternatively, you can contact our membership officer Tracy Saunderson (087-6625544). You may also pay through the Bank.
These details are as follows:
IBAN: IE16 BOFI 90290129207259 BIC: BOFIIE2D. Put your name in the Payee Reference Section.
Midleton GAA LinkedIn Group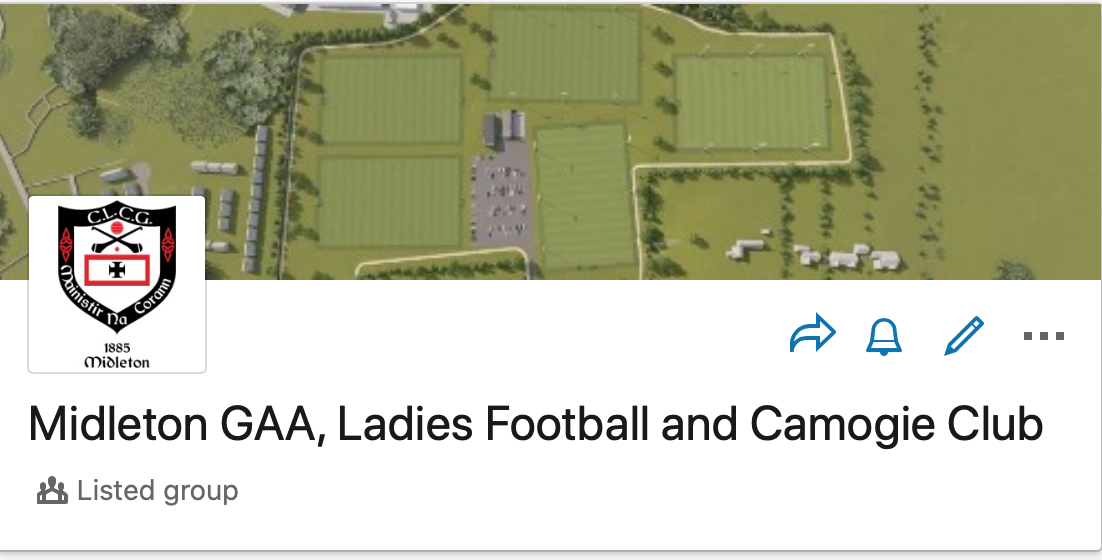 We have recently started a LinkedIn Group. The purpose of this group is to connect fellow Midleton supporters and to help and support each other in our business and career endeavours. It also serves as a communication channel between the club and supporters who would not otherwise hear some of the key events and developments within the club.
If you are a member on LinkedIn then please go to the group page https://www.linkedin.com/groups/13797800/ and join up. Additionally, this is another way for 'Magpies in Exile' to stay connected so please invite your Magpie connections.
Senior Hurling League
Midleton 1:17 vs Erins Own 1:15
In tough conditions yesterday afternoon Midleton's Senior Hurling team had a 2 point win over Erins Own. Great credit is due to both teams who served up a very competitive fixture in severe wind and rain.
Intermediate Hurling League
Midleton 1-15 vs Aghabullogue 1-14
Great win today for our Intermediate Hurlers in our 1st home league game of the year.
Scorers: P O Brien 1-1 A Mulcahy 0-7 Jake Hegarty 0-2 Ross O Regan 0-1 Paul Connaughton 0–2 K Mulcahy 0-1 Sean O Farrell 0-1
Team: A Power, C O Brien , A Daly, C Crowley, D Scanlon, C Walsh, E Mitchell, S O Farrell, C Gunning, A Mulcahy, N Walsh, J Hegarty, P O Brien, R O Regan, P Connaughton Subs Jack Fitzgerald, Kieran Mulcahy, Leo Hennessy, H Wall, C Walsh, T O Sullivan
East Cork Division 4 Football League
Midleton 1:00 vs Glenville 1:12
On Sunday morning we travelled to Glenville to play the locals in the firsts round of the league. From the start it was evident that Glenville have been playing football over the last few weeks at Fé21 level and this would stand to them as the game progressed. We played into what could only be described as a gale force wind in the first half. Despite this we played with great discipline and showed a brilliant attitude throughout the team. On the change-over we tried our hardest but unfortunately the elements were not as severe as in the first half and we found scores hard to come by. A special mention to Luke Deane and Ryan Cahill who played their first games of adult football for the club. Also welcome to Jan, we are delighted to have you as part of the team. Our next game is fixed for Monday 16th of March vs Carrigtwohill in Carrigtwohill at 7.45pm. Today's game will stand to us where we will look to improve our scoring rate. Also thanks to PJ Dennehy who refereed the game fairly in what were tough weather conditions.
Team: Padraig Dunlea, Brendan Ferriter, Eoin Ferriter, Rory Donegan, Coran Swayne, Barry Fitzgerald, Mark O'Keeffe, Fergus Wade, Andy Rea, Ryan Cahill, Micheal Keohane, Luke Deane, Leonard Saunderson, Sean Corcoran and Coleman Quinn. Substitutes Jan Haandrikman, Declan McInerney and Jerome Curtin.
Camogie
Great news for Midleton Camogie Club this week on both a County and a divisional Level. We would like to congratulate two of our U14 players, Laura Goulding and Saoirse Ní Teanga, having being selected for the Cork U14 development squad for 2020. Well done girls this is a fantastic opportunity for you both! We would also like to wish our three players Ruthi Hennessy, Jill Connaghton and Aoife Fitzgerald all the best, after weeks of trials, we got news this week that the girls have made the Imokilly U15 Camogie Panel for 2020. We are so proud of all our girls but especially these five girls who give 100% commitment in each training session all your hard work has paid off ladies.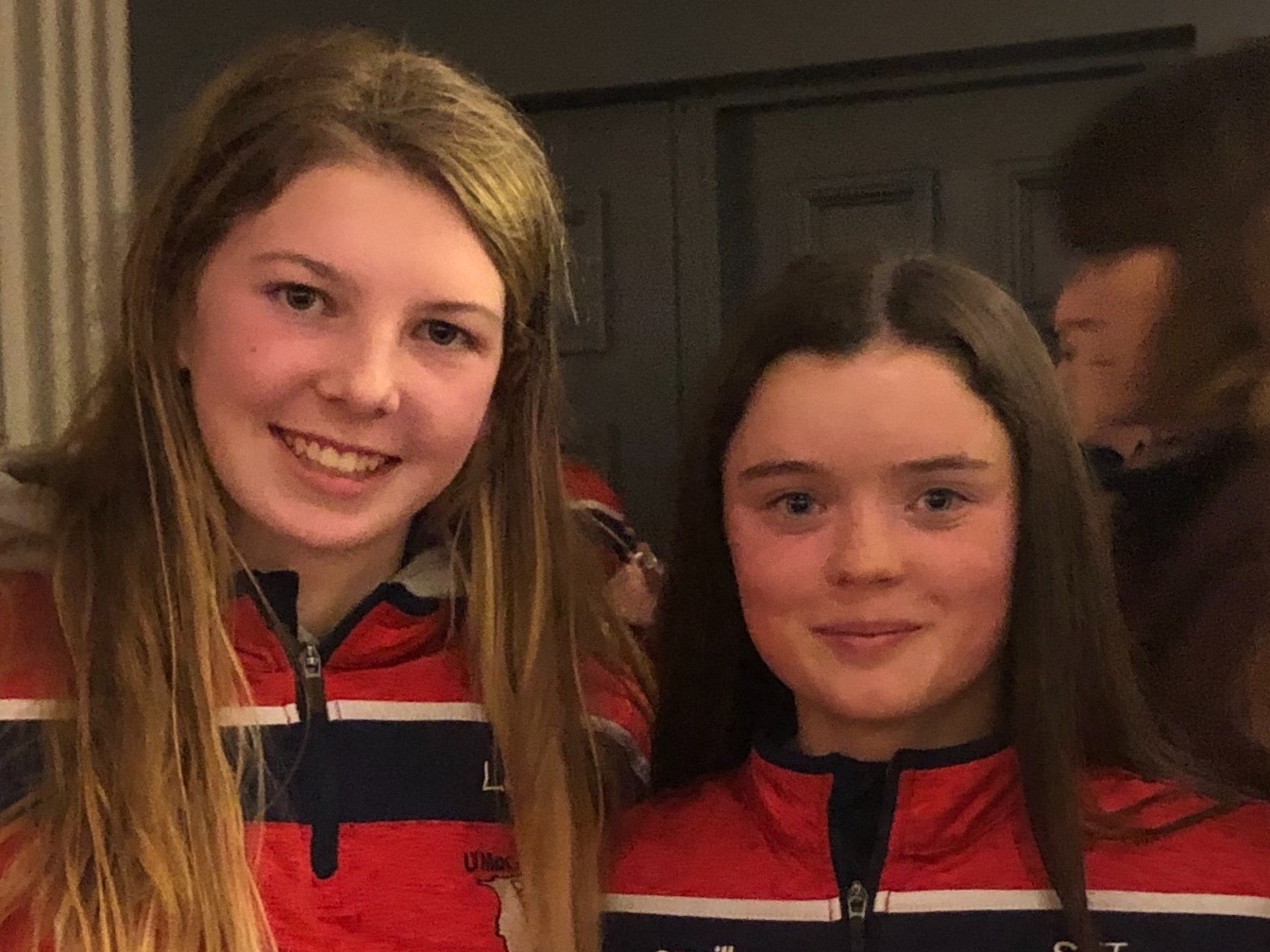 We have All Ireland Champions in our club this week as St Marys high school Midleton defeated Loretta Dublin during the week in Co. Laois. Well done to our Midleton players Megan Kelly, Rayanna Power, Lucy Wallace, Jodie Keegan O Connell and Caoimhe Cronin. Fantastic achievement, well done to you all!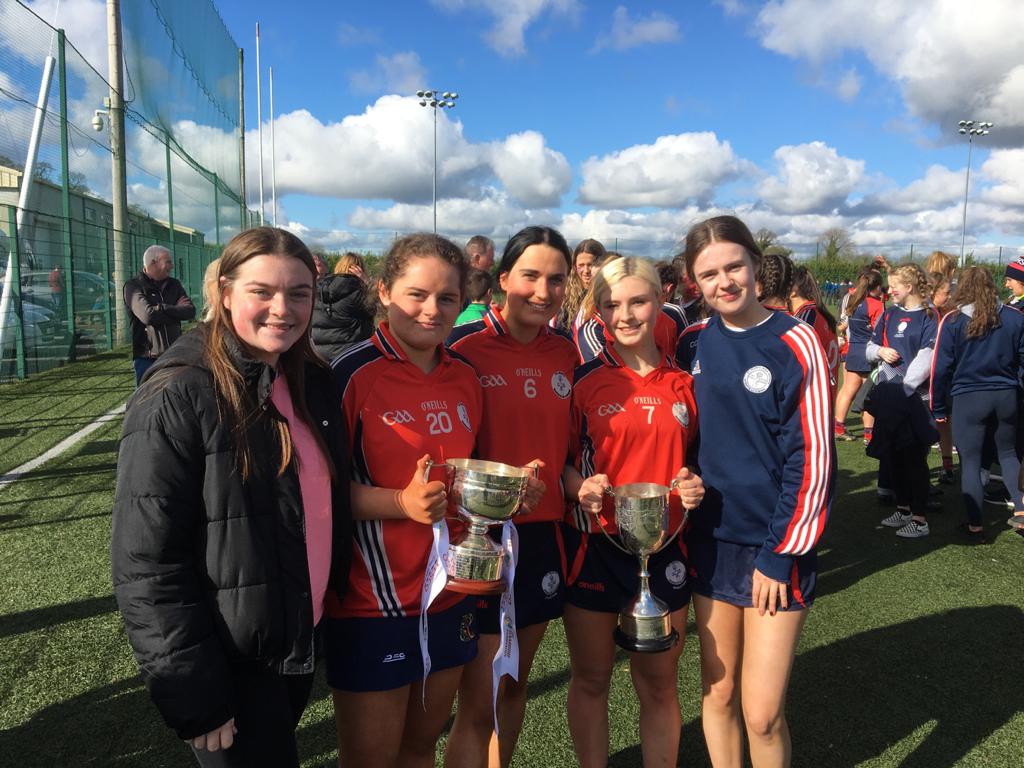 As always follow us on Twitter and Instagram for updates and fixtures or like our Facebook page for more camogie news.
Please note that for the immediate future girls must bring THEIR OWN water bottles.
Ladies Football
We would like to wish all the wonderful women in our Club "Happy International Woman's day" – today March 8th. It goes without saying we would be lost without ye.
Training Schedule for the coming week (weather permitting)
U8 – 6-7pm at the Community Centre
U10 – 6.30-7.30pm at the side pitch of the GAA Club. We are moving to the outdoor pitch. Can the girls please wear their football boots and suitable warm clothing.
U12 and U14 - 7-8pm in Ballinacurra
U16-Junior - 7.30-8.30pm at the side pitch of the GAA Club.
Please note going forward as a precaution for all training sessions and matches girls must bring THEIR OWN water bottles. We will NOT be using refillable water bottles.
U14 League Midleton v Watergrasshill
Our U14 girls travelled to Watergrasshill for their third League game. In trying conditions of wind, rain, sunshine and hailstone the girls got stuck in early and controlled the game from the start. Some beautiful passes of play saw us dominate the first half. We recommenced the second half with the same determination but Watergrasshill fought back. Our girls never gave up and held out for the win. Well done to all the girls and to the Parents for travelling. Thank you to Watergrasshill for a very competitive game.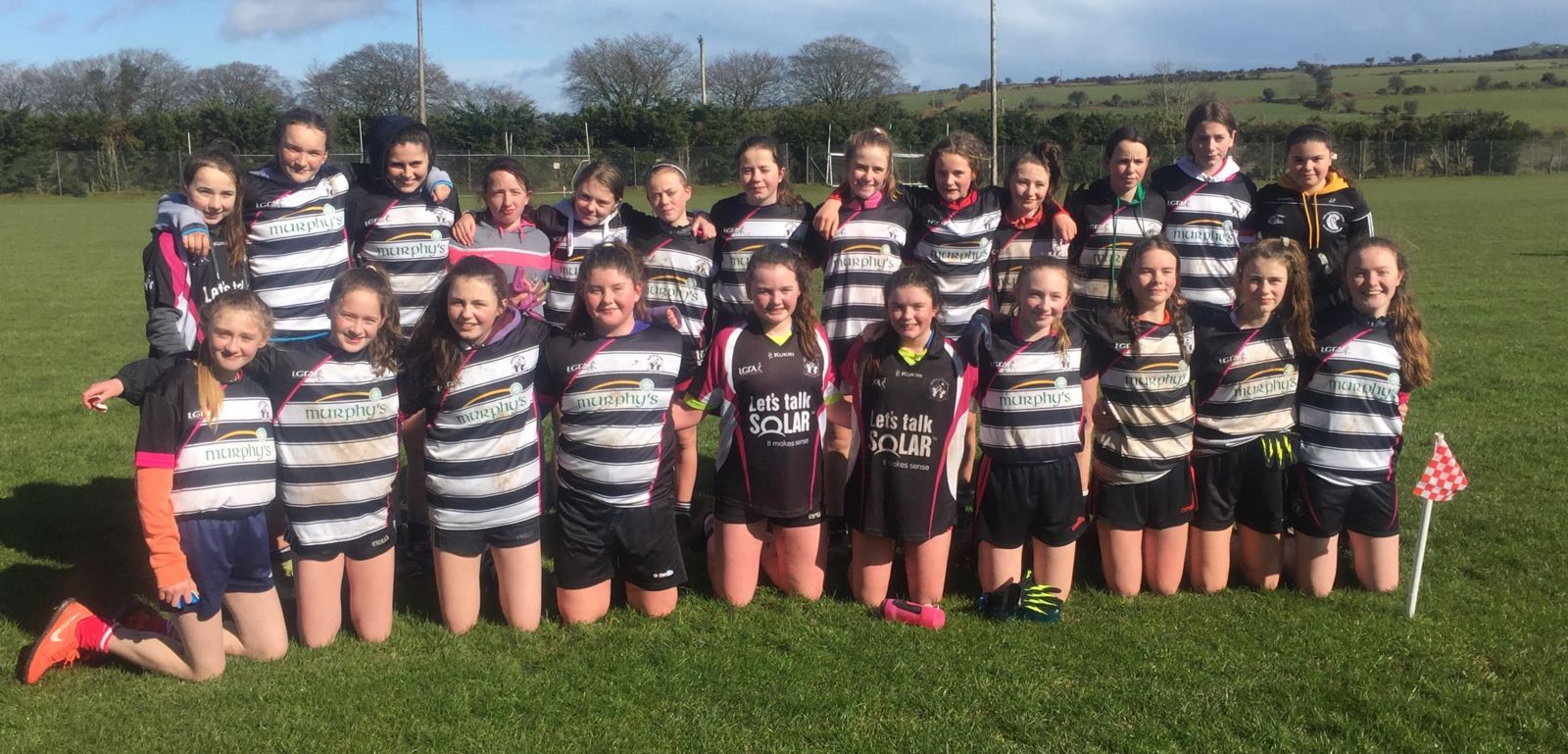 Panel: Kate O Sullivan, Elsa Ryan, Ellen O Neill, Lily Kelly, Kate Griffin, Kate Saunderson, Kelly Quirke, Cara Foley, Isabelle Nestor, Saoirse Ní Teanganna, Eve Meaney, Sorcha Cronin, Ava McAuliffe, Alannah Magan, Rachel Ryan, Tia Wall Wallace, Aoibhe Corby, Seana O Brien, Alyx Cahill, Jade Fitzgerald, Vanessa Gebska, Lucy Flynn, Saorlaith Ní Bhriain.
Final Score Midleton 5-07 WGH 2-04
Keep up to date with all our Club News on Facebook, Twitter and Instagram.
Juvenile
Fé14
Our football campaign began Friday night in Killeagh/ Itas last year's premier two champions. This was always going to be a tough opener and that proved to be the case. Killeagh/Itas had us on the back foot rattling off 3 early points from play before Sean McSharry had an excellent point for us, we then conceded a goal but after some great link up play Callum O Brien rattled the net. Killeagh added 1.02 to leave the half time score Killeagh/Ita's 2.05 Midleton 1.01. The second half saw us spurn some early scoring chances we paid a heavy price as our opponents score 3.02 without reply. Credit to our lads they never stopped trying against a very strong Killeagh/ Ita's outfit. Cathraigh Cronin, Fionn Kelly, Darragh Egan were the pick of the defenders while Thomas Dunlea, Eoghan Frazer and Conor Morley tried their hearts out around the middle third. Sean McSharry certainly played a captains part and had a fine game in the Midleton forward line. He carried the fight to our opponents throughout. Odhran Denigan pointed a free for us as we continued to battle we were awarded a penalty which Sean dispatched with aplomb, another fine point from Callum O Brien who was also a threat throughout this game was followed by a free from Sean to leave the final score line Killeagh Ita's 5.07 Midleton 2.04.
Fé13
On Sunday morning last our Fé13's travelled to Youghal for the first round of the Football league. This year we only have one team as there is no Eastern league to play in. In order to try and get everyone game time we are trying to pick different players for each game. This weakens our team unfortunately as the other teams in the league have strong first teams. Nevertheless the lads put in a great effort this morning but came out on the wrong side of a 1-07 to 1-05 defeat. There was good performances from 2019 most improved footballer Eoin Hurley ably assisted by Nicky Coughlan, Lochlann Stewart, Jake Kirby and Noah Cahill to name but a few. Playing against a strong breeze and hill we were 06pts - 3pts down at halftime. Despite dominating the second half we conceded a goal totally against the run of play. This score proved to be the winning score. Despite us have chance after chance we could not get the final breakthrough. Well done lads on a great first outing effort.
Worthy of special mention is Ryan Fitzsimmons who played his first game for Midleton having recently transferred to the club. Ryan captained the team today.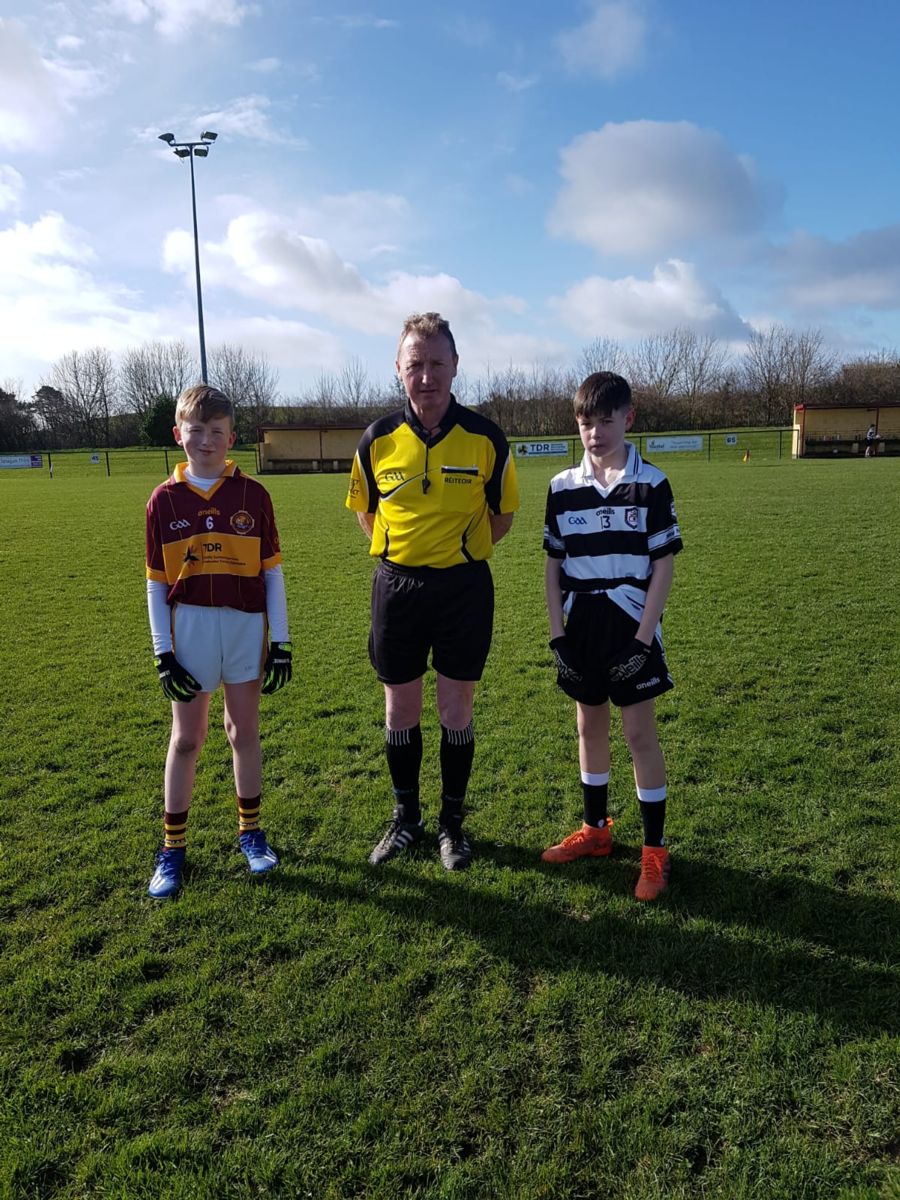 Fé8
The Fé8 lads travelled to Church Road on Saturday to play Blackrock in a friendly game of Hurling. We took 22 young Magpies with us to the City to play four 7-a-side Matches. Our lads were excellent on the day and there were some great scores from our lads throughout each of the games.
Overall we are very pleased with the effort and determination this group of lads are showing and we encourage the lads to keep practicing at home. We would like to thank Blackrock Juvenile Club for their Hospitality and Organisation on Saturday and we would also like to thank the Parents for making the trip up to the City.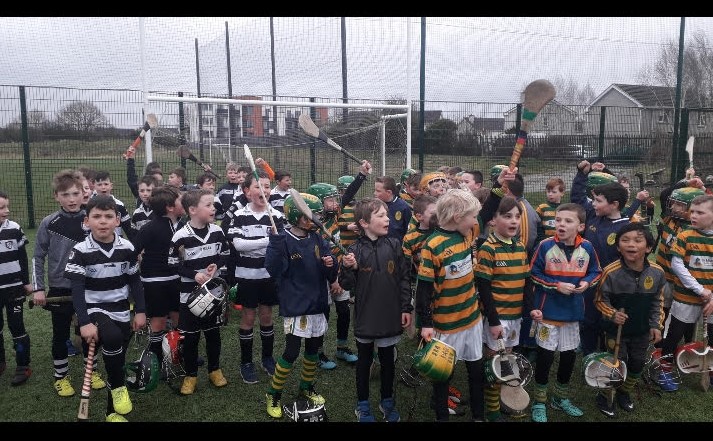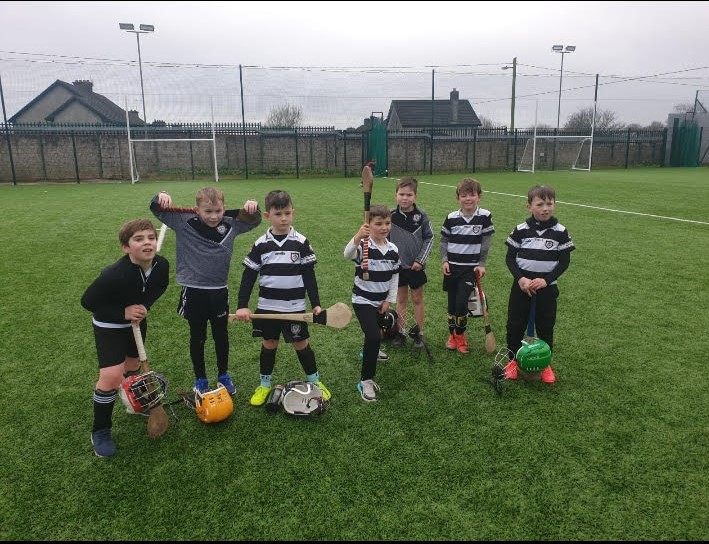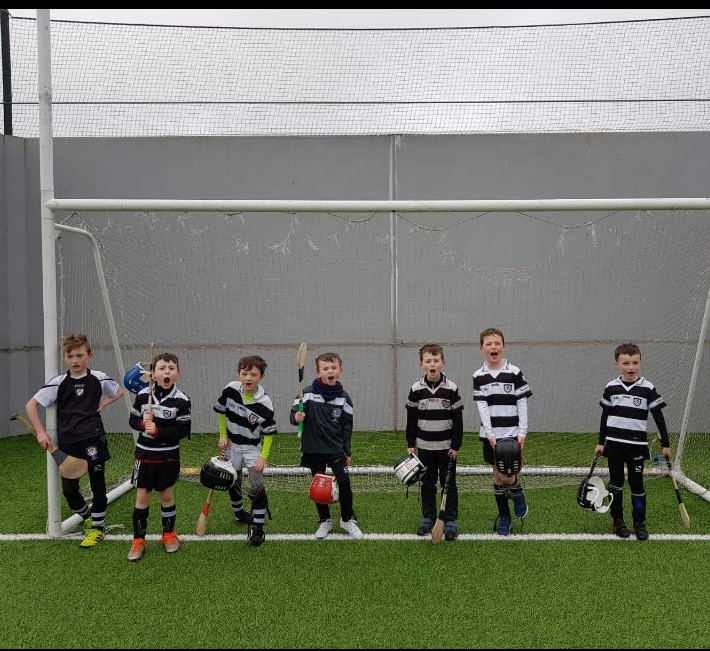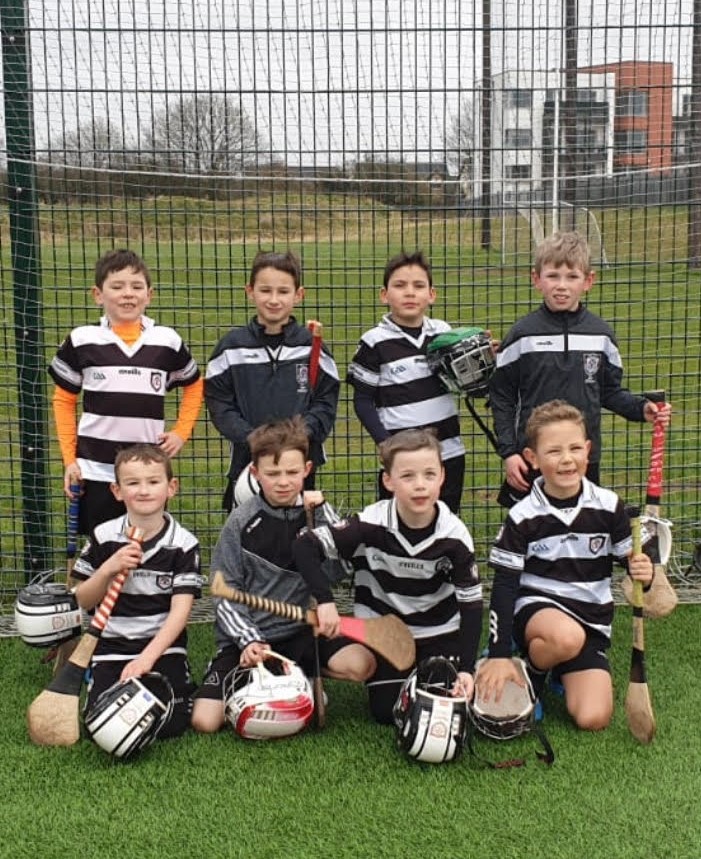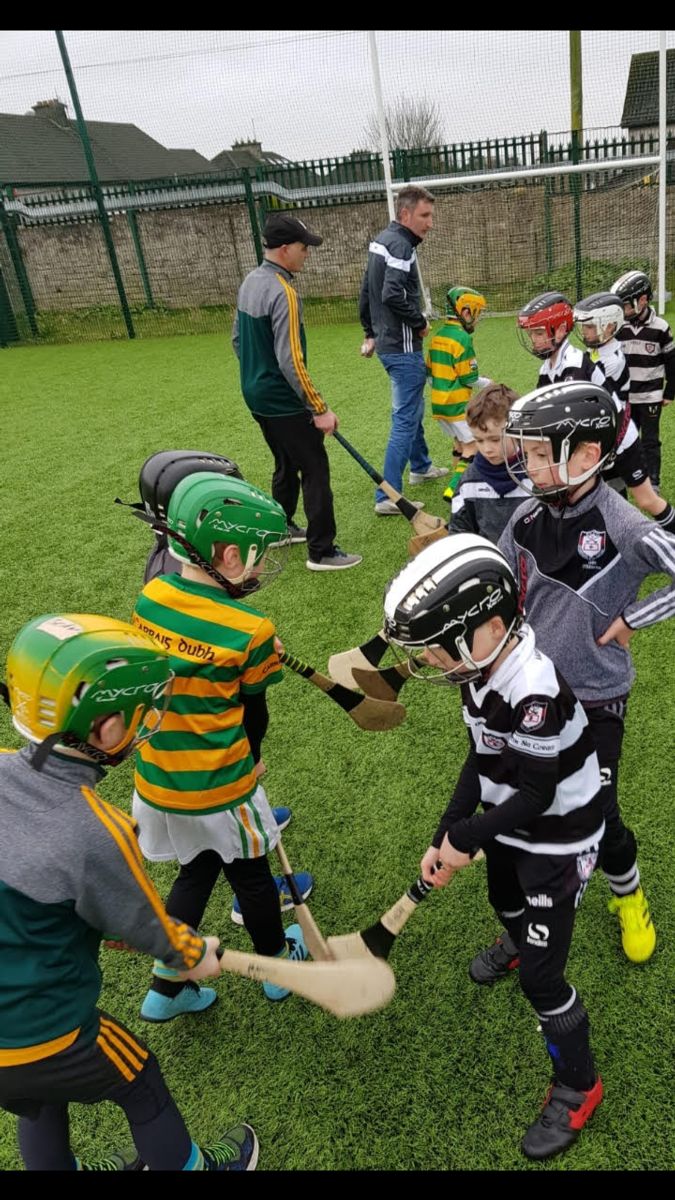 *Going forward please ensure all boys bring their own water bottles to training and matches*
Golf Matters
Midleton GAA Golf Society
Midleton GAA Golf Society Easter Hamper, Saturday April 11th in East Cork Golf club. Tee time 12 to 1.00pm. This event is very kindly sponsored by Philip O'Brien, O'Brien's Garage, main Mazda dealer, Cork Road. If you'd fancy a few social games of golf you'd be very welcome to join the society, just come along and register on April 11th.
Midleton GAA – Juvenile Golf Classic
Put the dates in your diary. 8th & 9th July in East Cork Golf Club. More to follow over the coming weeks and months on this very popular event.
Bingo
A much better bet than Cheltenham - 34 winners for a single investment. Blue sheet is now €500 if checked on 1 of 9 numbers - incredible. Friday at 8pm. everybody welcome.
45 Drive
Crowley, Barton and Fitzgerald dominate in a record six final night.
Denis Crowley John Barton and Denis Fitzgerald were the form players each winning two finals on a night where no fewer than six finals were played off.
Denis Crowley won his first with Ballinacurra Lady Mary Fitzgerald and in the second by veteran John Barton. Denis Fitzgerald made his gallop with Eileen Costine in the first and newcomer Rose O'Sullivan in the second. Other winners on the night were stalwart Jim O'Sullivan who was helping John Barton to his second win. Local legend Mick Morrissey was also in top form winning the last final with regular Kitty Griffin.

Results: 1) Denis Crowley/ Mary Fitzgerald, 2) Denis Crowley/John Barton, 3) Denis Fitzgerald/ Eileen Costine, 4) Denis Fitzgerald/Rose O'Sullivan, 5) John Barton /Jim O'Sullivan, 6) Mick Morrissey/ Kitty Griffin

Cards continue this Friday March 13th at 9pm. All welcome
GAA Healthy Club Step Challenge
CALLING ALL WALKERS....With the longer March evenings and Summer holidays around the corner, it's time to put on your walking shoes. You could also help Midleton GAA Club to be in with a chance of winning a €2,500 O'Neills Voucher by taking part in the GAA Healthy Club Step Challenge. One voucher per province to the club with the highest total of average steps. We need minimum 15 walkers aged 18 and over to take part...family and friends can also take part!
The challenge starts on March 16th and ends on 12th April 2020. You can join the club challenge by
Downloading the MyLife app from the App Store or Google Play Store
Tap on social tab on the MyLife app
Select challenges
Select the challenge for Munster
Tap on join and select Midleton GAA Club
See attached poster for further information. If you have any queries please contact Mairéad Beausang 087-2412010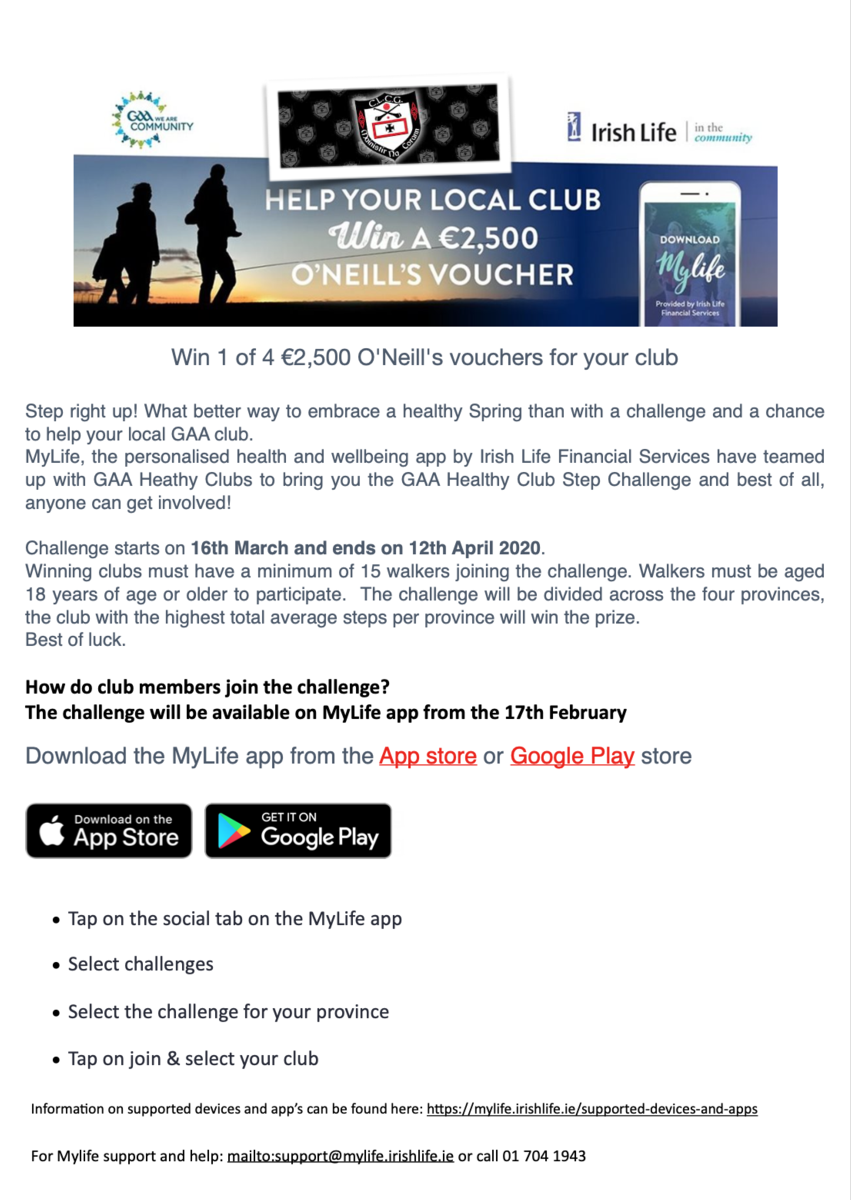 Condolences
Midleton GAA club would like to offer our condolences to the following families.
To our Club Vice President Sean Hennessy on the death of his sister Noreen O'Brien, to the Dunlea family in the Cork Road on the death of Bridie O'Donnell (nee Dunlea) and to Diarmuid O'Dalaigh on the death of his mother who passed away over the weekend. Ar dheis Dé go raibh a n-anamacha