Midleton Hurling & Football, Ladies Football & Camogie Club NEWS
13 May, 2018
Intermediate Hurling
We had a good win over Blackrock in the first round of the Championship (also doubled for League points) at a wet and slippery Pairc Ui Rinn last Saturday evening. The game was part of a double header with Mayfield defeating the Barrs in the earlier game. We got off to a good start when a goal from Michael Abernethy put us ahead but the concession of quite a number of frees saw the Rockies take the initiative and lead at the break by 1-08 to 1-05.
The second was to prove a very different affair with our backs closing up shop and with our forwards winning more possession we very quickly got back into this game.
The crucial score came with ten minutes left when a strike from Ross O' Regan looked to be going over the bar only for it to come back off the upright where the experienced Peter Dowling was waiting and he crashed the ball to the back of the net. We saw out the game comfortably with our backs only conceding four points in the second and our forwards who were supplied good ball from midfield adding the vital scores.
Well done to the players and the management on this fine win.Final score Midleton 2-15 v Blackrock 1-12
Team: Byran Rossiter, Ryan Mc Conville, Adam Daly, Billy O'Shea, Eoin Moloney (0-01), Shane Ryan, Eoghan Walsh (0-01), Padraig O'Keeffe (0-03, 3 free's), Kieran Mulcahy (0-01), Ian Kennefick (0-01), Peter Dowling (1-00), Garan Manley (0-05, 3 free's), Ross O'Regan (0-01), Jake Hegarty (0-02) & Michale Abernethy (1-00).
Subs used Cathal Gunning for Mc Conville & Padraig O'Brien for Abernethy. Not used Alan Power, Conor Evans, Cormac O'Brien, Damien Daly, Kevin Finn, Jake Shanahan, Evan Rowlands, Luke Finnerty, Conor O'Neill & Niall Walsh.
In preparation for our Championship game we had a good win over our hosts Barryroe in the League last Friday week. Final score Barryroe 2-14 v Midleton 4-13.
Team: Byran Rossiter, Cathal Gunning, Adam Daly, Billy O'Shea, Kieran Mulcahy, Shane Ryan, Ryan Mc Conville, Mark O'Keeffe, Padraig O'Brien, Garan Manley, Ian Kennefick, Jake Hegarty, Michael Abernethy, Peter Dowling & Ross O'Regan. Subs used Eoghan Walsh & Niall Walsh.
Junior A Football Championship
Best of luck to our footballers & management who take on Aghada on Thursday next in the first round of the Championship in Castlemartyr @ 7.30pm.
Fe21 Football Championship
After our success in the East Cork final our footballers take on the winners of Ballygarvan and Ballymartle in the quarter final of the County Championship next Saturday afternoon in Brian Dillions Park @ 5.30pm. This game is part of a double header Aghada play St Michaels. Best of luck to our players and management in this fixture.
Field Fixture
On Friday last we hosted the East Cork Fe21 A Football final for the Clonmult Memorial Cup between Glenville and Aghada with Pa Beausang as referee.
Aghada retained their title on a scoreline of 2-15 to 2-06. Many thanks to everyone who assisted on the night with all the field duties, it's much appreciated.
Munster Senior & Minor Hurling Championship
Next Sunday afternoon Cork take on Clare in the Minor and Senior Hurling Championship games in Pairc Ui Chaoimh at 2 and 4pm respectively. Best of luck to Conor Lehane with the seniors and to the lads with the minors (the panel was not announced at the time of writing).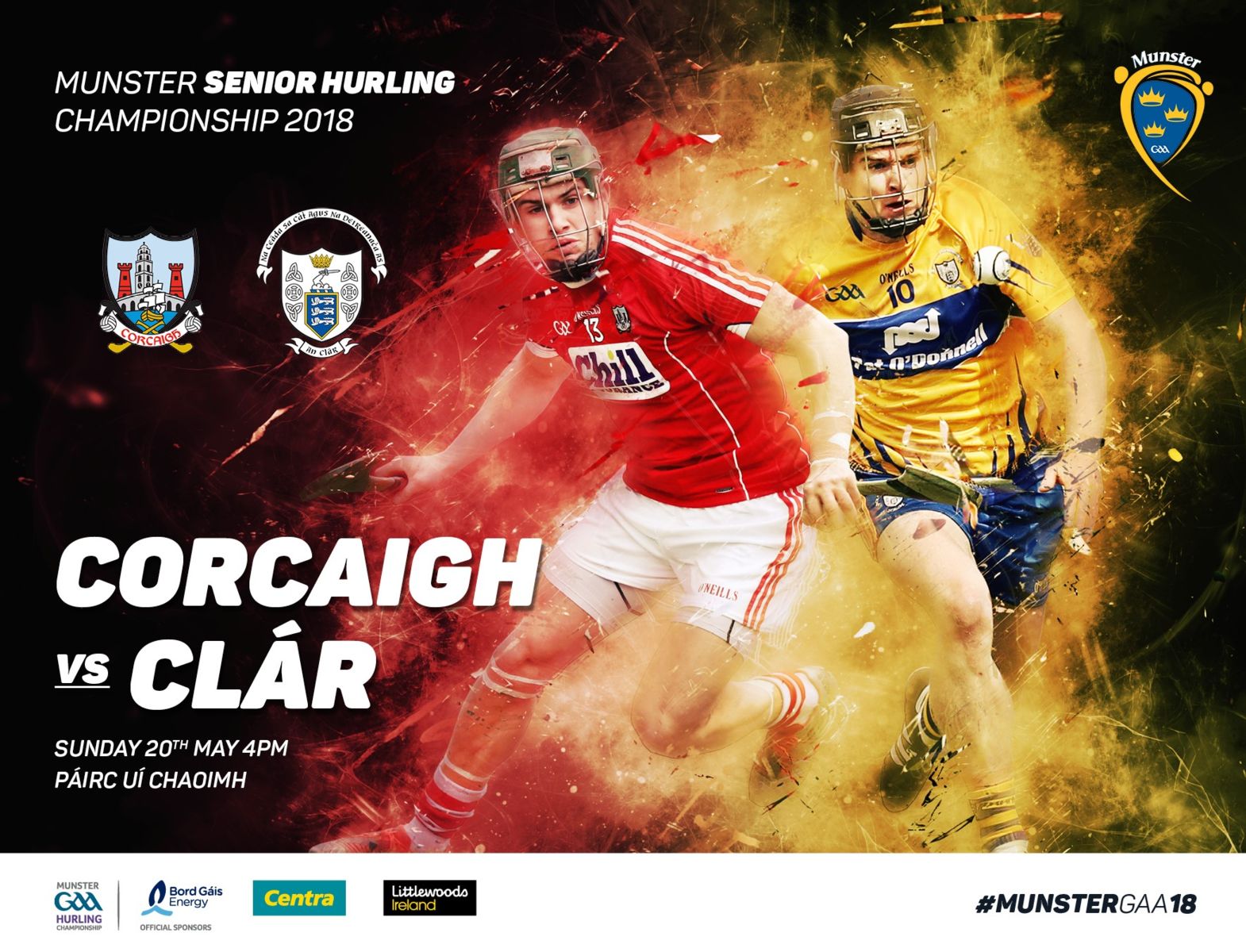 Fixtures
Thursday 17th Junior A Football Championship v Aghada in Castlemartyr @ 7.30pm
Saturday 19th Fe21 Football Championship v Ballygarvan or Ballymartle in Brian Dillions Park @ 5.30pm
Monday 21st Junior 2 Hurling League v St Catherines away @ 7.30pm
Ladies Football (Peil na mBan)
Training resumes this Monday evening at the Tech Pitch from 6-8pm. Our U8's are from 6-7pm while all other age groups will train from 7-8pm, they are in need of help with training. If you can help out for the hour please come along. Keep up to date with all Club details on Facebook and Twitter.
New Players are always welcome to come and join our Football Club.
Why not come along to our training times and see for yourself. Feel free to chat with any of our mentors regarding training etc
Camogie (Camógaíochta)
U10: We took part in blitz on Saturday last we played Erins Own and Cobh. The girls were excellent throughout; both games were played at a fast pace and with some great scoring. There has been a noticeable improvement girls skills levels and all girls are progressing well.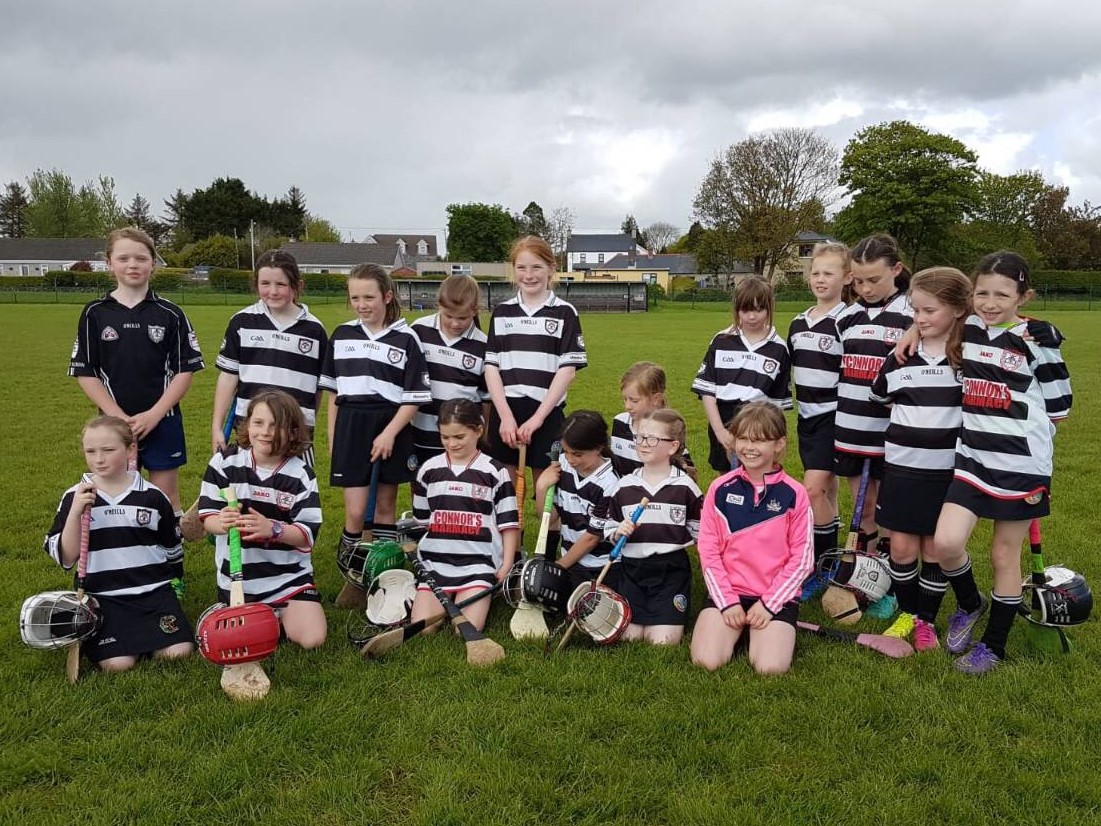 U14: In preparation for the upcoming U14 Championship we travelled to Lismore on Saturday 12th for a challenge match against Lismore. Conditions were perfect for a game of Camogie and both sides showed great skill throughout. It was a great game of Camogie, enjoyed by both teams. Thanks to Lismore for having us and to the parents for travelling and showing great support as always.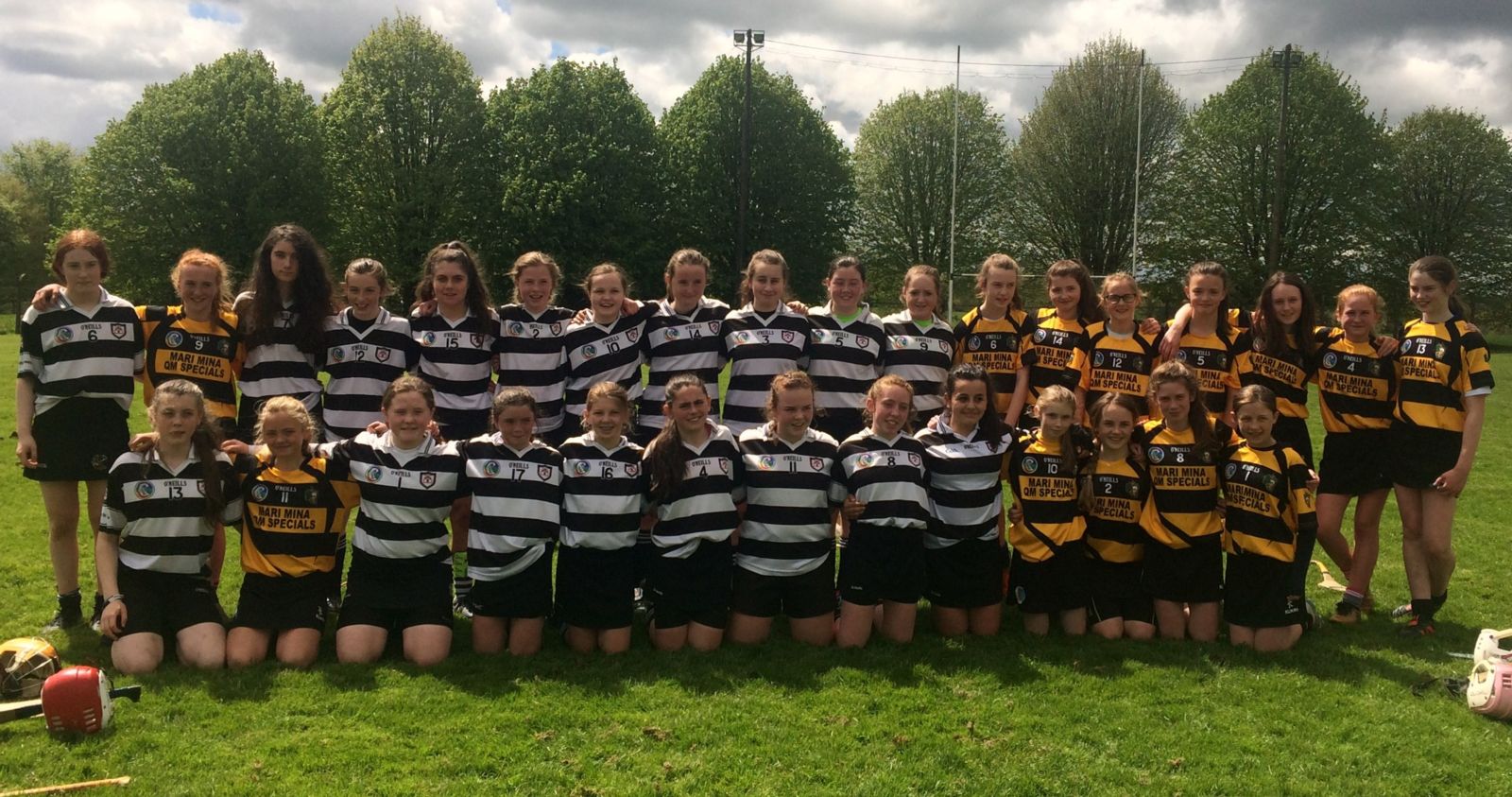 U16: We travelled up to Na Piarsiagh last Wednesday evening for our last league game in our group, hoping to remain unbeaten, which we did, just about! The girls did not reach the standards of the previous game versus Cloughduv where they met a very strong physical side. We started well with a goal early on from Chloe Garde. There after scores were few and far between for both sides. Half time we led 1-01 to 0-01. The girls struggled to get into the game against a dogged home side where the backs on both sides dominated. Through second half points from Leah Hogan, Abbie Foley and Clara McCarthy we ran out winners on a final score of 1-04 to 0-02. All the backs but in particular Orla Evans, Ellen Ryan and Jodie Keegan O Connell were immense throughout. Special mention also goes to our young goalkeeper Jill Connaughton who was outstanding throughout. Overall it is a fantastic achievement for this young team to have topped our group having won our three games. We now look forward to the next stage of this competition which recommences after the Junior Cert. On that note we wish Megan Kelly, Orla Evans, Eabha Collins, Jodie Keegan-O Connell and Leah Hogan the very best in their upcoming Junior Cert exams.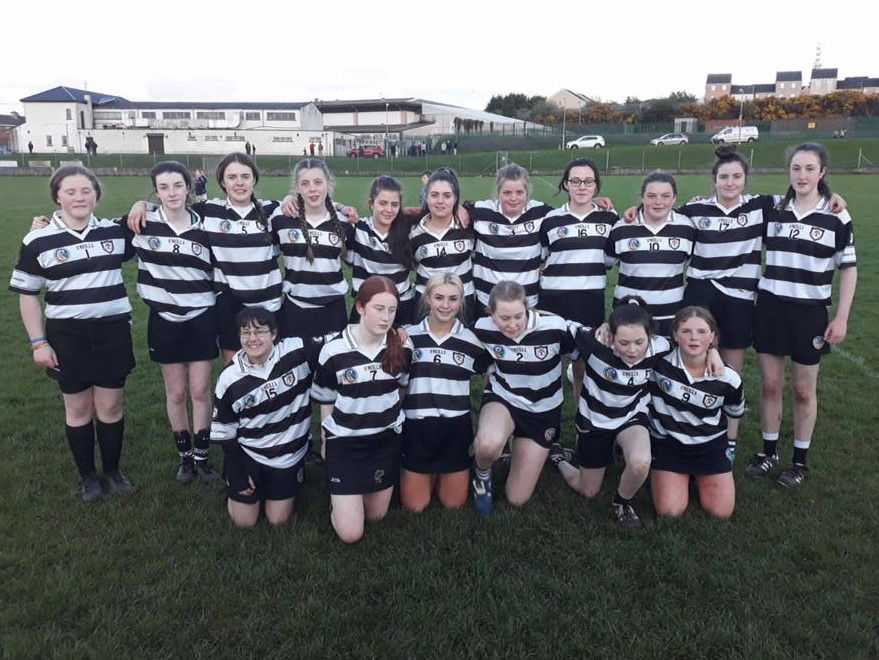 Training: U6/ U7/U8 Friday 6.30pm back pitch Midleton GAA club. U9/U10/U11/U12 Tuesday Ballinacurra Pitch 7pm, Friday St Coleman's 6.30pm. U13/U14/U15/U16/U17 Tuesday St Coleman's 7.15pm -8pm, Friday St Coleman's 7.30pm. Any changes to training schedule will be communicated to parents. New players welcome for enquiries contact 087 6822716.

Healthy Club Project
Sincere thanks to all those who took part in last Saturday mornings Darkness Into Light Walk special word of thanks to our young club members who turned up so early in the morning full of beans! As always Pieta House appreciates your support with this event. Should you or anyone you know need the services of Pieta House please log onto www.pieta.ie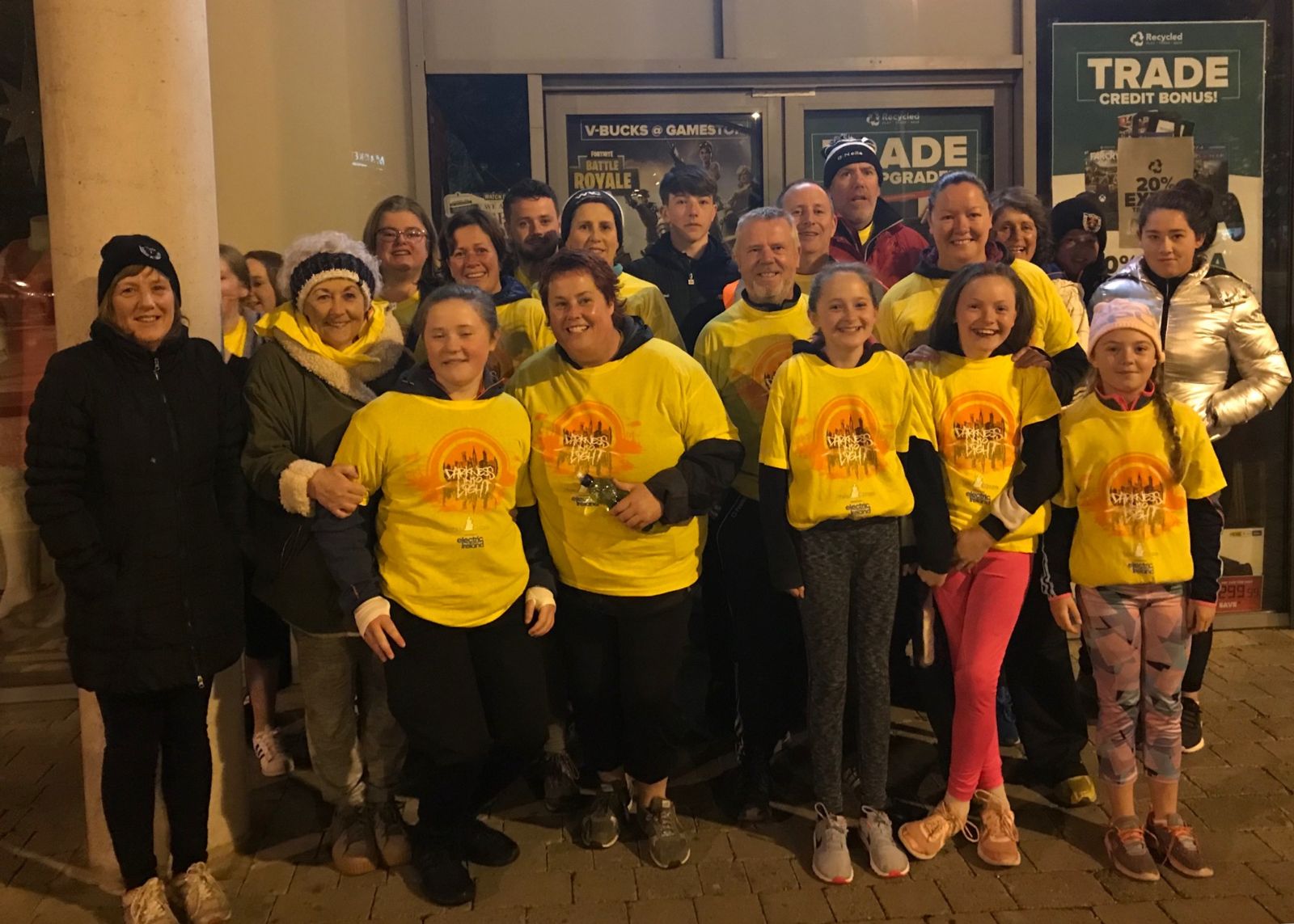 Gaa Golf Society
Liam Williams Captain's prize takes place on Tuesday May 22nd at East Cork Golf Club. Shotgun start at 5pm. New members and visitors are welcome.
Gaa Golf Classic
Our annual Juvenile Gaa Golf Classic is only 8 weeks away on Wednesday & Thursday 11th & 12th of July at East Cork Club, the Time sheet is now open, please contact Coleman Quirke 087/2523759 or Anthony Wall 086/3154016 to reserve your time. The format is a 3 Ball scramble costing €130 which includes a Goody bag, a Burger at the 9th and a meal afterwards not forgetting the chance to win one of our 25 prizes on offer.
If you are unable to play Tee Box sponsorship is available for only €50 which insures a quality sign on a Tee Box, further advertising in the local media and outside our Clubhouse for twelve months. This is a vital fundraiser for the Club especially with the purchase of the land at the Youghal Road and the future development of same.
Lotto (An Lató)
Our Lotto Jackpot was €8,200, there was no winner, the Lucky Dip winners were Aaron Spillane, Dora O'Connor, Hannah Beausang, Brenda Walsh & Brenda Barry, next week's Jackpot will be €8,400
Tickets are on sale at the Club Bar, O'Neills Bar, Linehan's Bar, Maple Leaf Bar, O' Farrell's Butchers, Frank Murphy Butchers, Pat Walsh Paints, Chadwicks, Teach Beag, Niall Mac's Bar & Wallis's Bar.
Our Online Lotto is now available, logon to the Club homepage www.midletongaa.com to purchase your ticket.
BINGO - Congrats to the lucky winner of €1,000 at our last session. The same again is up for grabs this Friday at 8pm, plus Green sheet € 590 and Pink sheet €210.
Juvenile
Fe 8
It was back to the small ball this week. On Thursday night we had our first mid-week session of the year in St Colman's and it was a welcome return to hurling after a long run of football. This was followed by a trip to sunny Aghada on Saturday morning to take part in a regional seven a side Go Games Hurling Blitz. We fielded three teams on the day and each team faced three fixtures, which were made up of teams from Kiltha Og, Castlelyons, Cobh, Youghal and Lisgoold. All the games were very competitive, and it is great to see local rivalries start to build. We competed well in all our fixtures but also took away plenty of areas for improvement as we move forward.
Our three teams on the days consisted of:
Matthew Baker, Tadhg O Dowd, Conor Foley, Tom O Mahony, Michael O Connor, Liam Cronin, Alex Lynch, Billy Collins, Daniel Kent, Ewan Quirke-Lee, Tomas O Se, Cillian O Conchubhair, Callan Twomey, Eoin McCarthy, Kelvin Howard, Conor McSharry, Darragh Glavey, Sean Barry, Szymon Zajko, Dylan Barry, Jamie Ryan-O Mahony, Jack Long, Naoise O Dalaigh, Tiarnan Galvin, Harry Cronin, Ross Mahony &Caoilfhionn O Connell.
Fe 10
There was no Rebel Og match this weekend so we had a hurling training session on the main pitch. A good turnout meant the boys could practice some essential skills - great work and keep up the practice at home. Next weekend is a busy one for the Fe10's- on Saturday May 19th we welcome Kinsale at home for Fe10 hurling league match at 12.15. Then on Sunday morning May 20th, Sixmilebridge from Clare will be visiting for a game on the main pitch at 10.30am. We will then be travelling to Páirc Ui Chaoimh on a bus from the club to cheer on Conor Lehane and all the Cork players in their Munster Championship hurling match against Clare.
Fe 11
Clonmult Memorial Park was the venue on Wednesday evening, for the next round of the Rebel Og leagues. Douglas were the visitors in what turned out to be cracking evenings
hurling. With 33 magpies primed for action, we had teams of 11 a side ready to take to the field. From the off the lads hurled with great purpose and commitment doing our famous Black and White jersey very proud. Throughout the hours play there was some brilliant individual skill on show, as well as outstanding teamwork. This was a vast improvement from the Ballincollig game the previous week. The lads have a great appetite towards training and matches, which gives us as coaches great satisfaction. Thanks to our 3 refs who did a great job on the night , which allowed the games to flow. Training continues this week. Well done again lads. Magpies ABÚ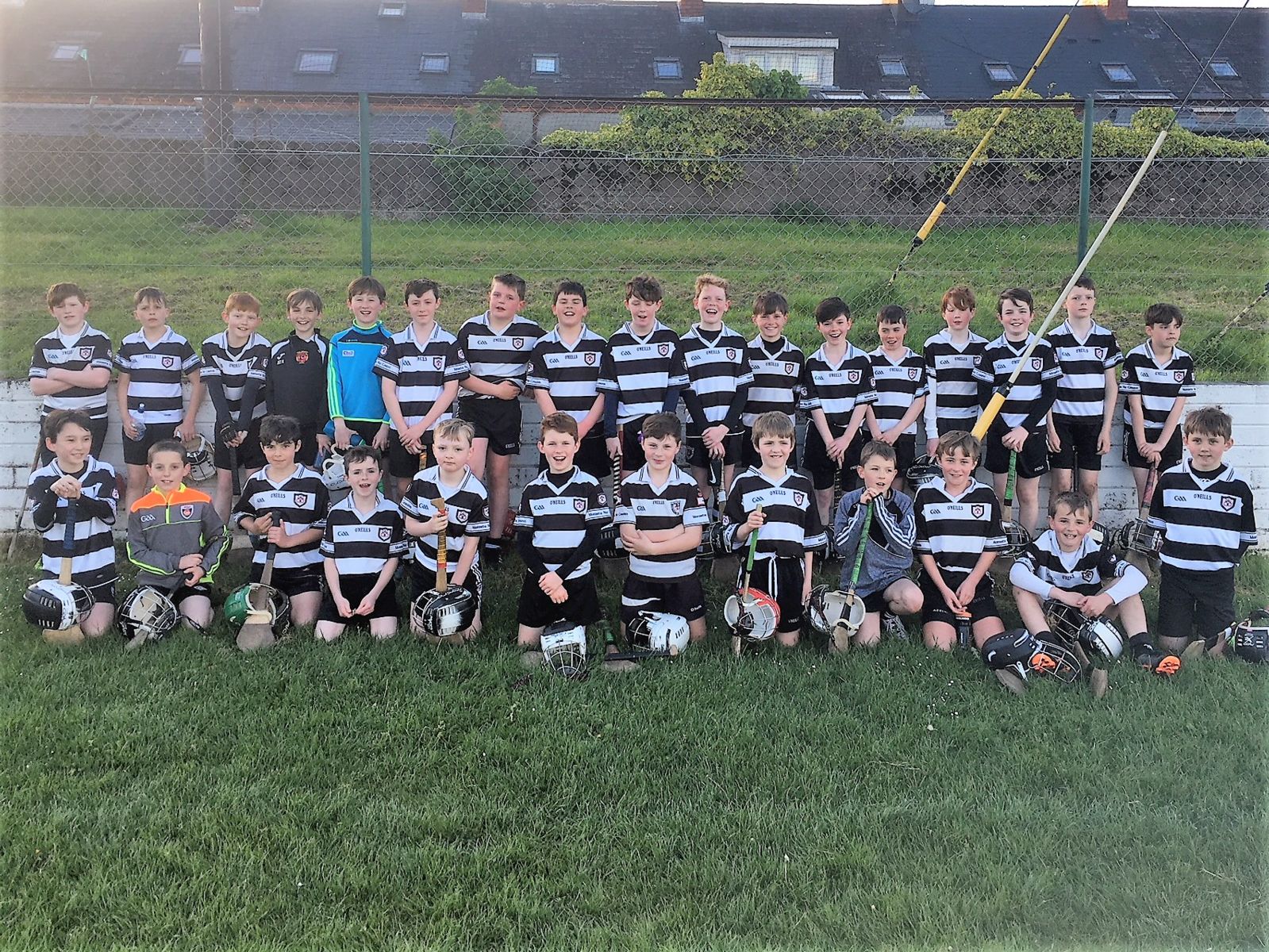 Fe 13
On a balmy Tuesday evening perfect weather conditions for hurling the Magpies had a home game against Ballincollig who travelled with large numbers to this game. We started
sprightly with a point from on form Darragh Aherne and another by full forward Tiernan O Connell who quickly followed with an unstoppable goal. The forwards were on fire goals from Evan Mc Grath, Darragh Aherne and Darragh Fitzgerald saw the halftime score at 4-04 to 2-01.
Ballincollig came out fighting in the second half and got two quick scores but the back line of Oisin Berdassa, Adam Collins and Sean Cronin tightened things up and made it difficult from there on in for Ballincollig. Darragh Higgins, Thomas O Connor and the ever dependent Conor Williams were also in top form. Another goal for Darragh Aherne and two points a piece from Tadgh Bohane and Darragh Fitzgerald put the game in no doubt. An Eoin Higgins point and another goal from Darragh Aherne saw us on finish on a high. Great work was done by Zach Smith, Andrew Burke, Samuel Morrissey, Liam O'Neill, and Oscar Brennan.
Final score was 6-10 to 4-05. The mentors would like to thank all parents for their support on the night. Panel: Alex Howard, Sean Cronin, Adam Collins, Thomas O Connor, Conor Williams, Oisin Berdassa, Darragh Higgins, Zach Smith, Evan Mc Grath, Oscar Brennan,
Darragh Fitzgerald, Rory Lester, Darragh Aherne, Tiernan O Connell , Samuel Morrissey, Eoin Higgins, Tadhg Bohane, Liam O'Neill, Cormac Ryan, Andrew Burke and Larry Ward.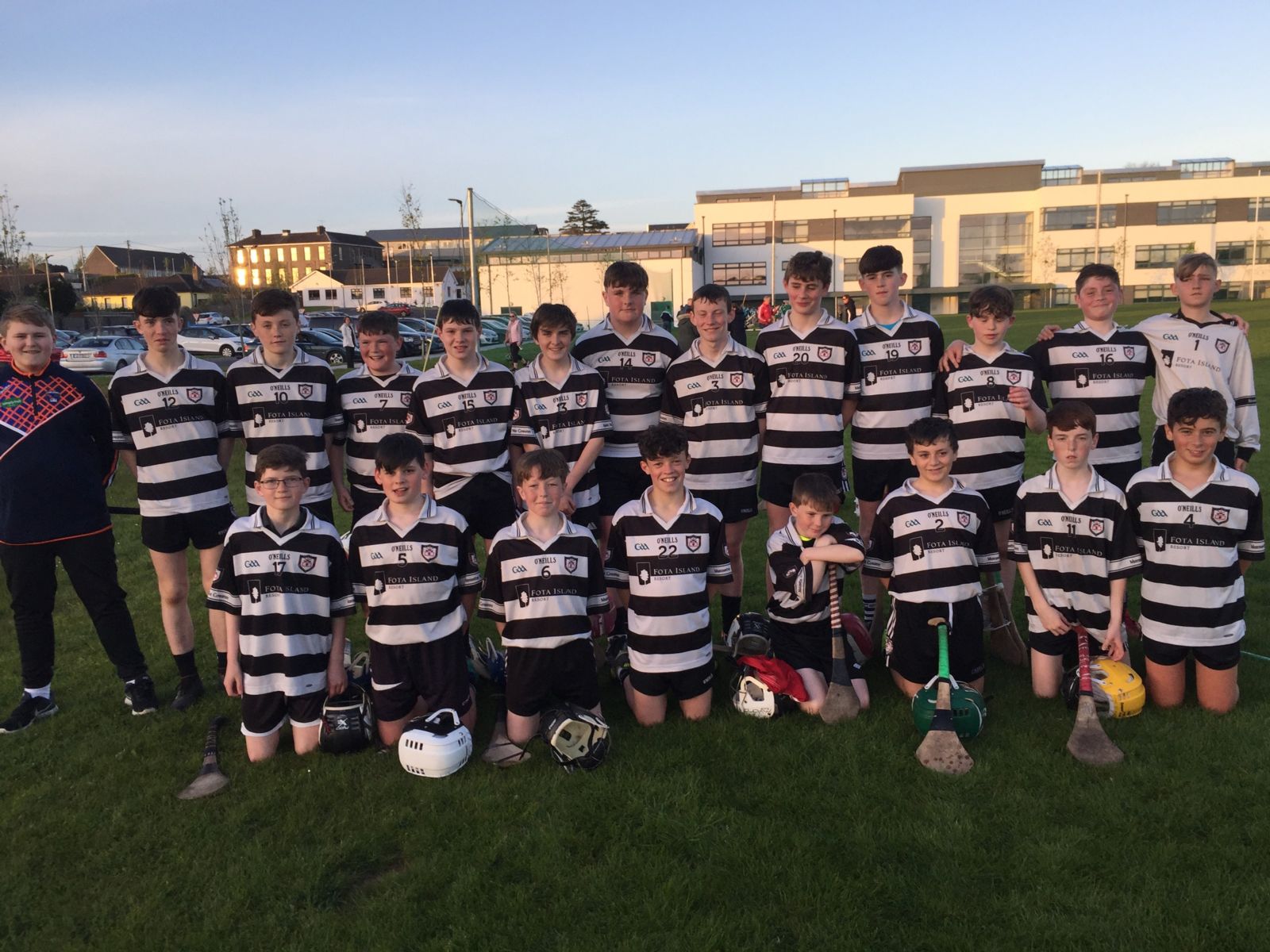 Fe 14
On Wednesday evening 9th May we travelled away to Togher for a hurling league game against St. Finbarr's. The conditions were dry with a strong breeze going down the pitch. St Finbarr's have always been a strong team over the years at this level, so we knew that this was going to be a tough match. We had the breeze in the first half, but we got off to a slow start and we were down by a goal and two points within the early stages of the game. But we then started to win a lot more ball from puck outs and in the tackles. With this we began to get back into the game and we drew level. Our defence battled for every ball and this inspired the whole team. Our midfield and forwards were now getting onto the ball a lot more and this created chances. At halftime we only trailed by one point.
In the second half we were now playing against the breeze and this meant that we were going to have to defend from the full forward line all the way through the entire team and stop our opponents from capitalizing from the breeze. Every player put in a fantastic display in the second half as they battled for every ball and supported each other, always looking to have a man to pass the ball to and help move the ball up the field and into scoring positions. Both teams exchanged scores throughout the half and going into the final few minutes we were level. St Finbarr's managed to score a point from a free with only a minute remaining and although the lads tired their best we couldn't get the score that would have levelled the match. Final Score Midleton 1.09 v St. Finbarr's 1.10.
A few weeks ago, this team put in a performance against Bride Rovers that was full of
commitment and passion. This game proved that performance was not a once off. The entire panel for this game gave their all and although the result didn't go our way this time the
players can be very proud of the commitment and performance that they put into this game.Our next game is a football game at home to Glanmire on Wednesday 16th May.
Panel: Mikey Finn, Ben Kenneally, Tiarnan Roche, Rian De Barra, Michael Roe, Odhran Prenter, Brian O'Connell, Fionn Dalton, Cathal Beausang, Dara Scanlon, Alex Moloney, Niall Lang, Tadgh O'Leary Hayes, Darragh Fitzgerald and Zach Smith, Evan McGrath, Kamil & David Noack.
Gaeltacht Scholarships
There is a small number of 2018 Gaeltacht Scholarship places still available on a first come, first served basis. For further information on the Gaeltacht Scholarships visit www.colaistenamumhan.ie
Foundation Courses
To facilitate clubs Rebel Óg are running an Open Foundation Course for anyone over 18 years of age to attend.
East Cork/ City Date: Sat June 9th Venue: Erins Own GAA Club @ at 9.30am.
Cost: €20 per person (payable on the day at registration).
North Cork Date: Sat June 2nd Venue: Ballyhea GAA Club @ at 9.30am.
Cost: €20 per person (payable on the day at registration).
Places are limited so please follow the link below to use our online booking form.
http://rebelogcoaching.com/library/cul-camps/foundation-course-for-cul-camps/
Summer Cul Camps
Our first Cul Camp of the Summer is set to commence on Monday the 2nd of July and run until Friday the 6th of July (5 days). Our Cul Camps are open to both boys and girls. Our second Cul Camp of the Summer is scheduled to take place from Tuesday the 7th of August and run until Friday the 10th of August (4 days). Online bookings can now be made on line for our 2018 Summer Camps. https://www.kelloggsculcamps.gaa.ie/booking/?county=Cork
Club Shop
Our Club Shop is open each Saturday from 10 to 11.30am