Midleton Hurling & Football, Camogie & Ladies Football Club News
09 July, 2017
Munster Hurling Championship Finals
What an afternoon Cork had in Thurles last Sunday when the Cork minor and senior hurling teams defeated Clare in both finals.
Before a crowd of 45,558 the seniors won by 1-25 to 1-20 after being ahead at the break by 1-10 to 0-08. This was a very tactical affair with Clare proving difficult to break down but Cork finished the game well and can now look forward to an All Ireland semi final on the 13th of August in Croke Park. Well done to all our representatives, selector Pat Hartnett, centre forward Conor Lehane (0-01), Luke O'Farrell a second half substitute and unused substitutes Killan Burke and Paul Haughney.
Having not won a Munster title since 2008 when Seamus O'Farrell scored the winning point defeating Tipperary in Limerick the Cork minor hurlers emphatically defeated Clare in the final by 4-21 to 0-16 having led at the break by 2-11 to 0-07. The Cork team was magnificently captained by our own Sean O'Leary Hayes (0-01) who was a colossus at full back following in the footsteps of past minor captains Peter Smith (1990), Padraig O'Brien (1988) & Michael O'Mahony (1985).
Cork now advance to the All Ireland semi final on the 13th of August.
Senior Hurling
In Phase 2 of the Hurling League we take on Sars on Sunday next the 16th at home @ 12
Junior Hurling Championship
Best of luck to our Junior B hurlers when they take on Sars in the first round of the East Cork Championship on Friday next 14th, venue to be confirmed.
Minor Hurling
Our hurlers take on Glen Rovers in the Premier 1 Championship first round next Tuesday evening in the Markdyke at 8pm as part of a double header, we wish the players and management the best of luck in this game.
Gaa Golf Classic
Once again we were blessed with fantastic weather and great crowds for our annual Juvenile Golf Classic last Wednesday and Thursday at East Cork Golf Club. Almost 100 teams competed over the two days with the overall winners of Eoghan Collins, John Keane and Liam Mc Carthy representing Minogue Furniture.
Many thanks to our main sponsor Blackwater Motors of Cork , Fermoy & Skibbereen, to all our prize, team and tee box sponsors, to all the players, to the Classic committee, all the helpers over the two days, Clare Maloney and the staff and the green keepers all who contributed to make the event such a great success.
1st Minogue Furniture - Liam McCarthy(5) Eoghan Collins (6) John Keane(12) - 50.7
2nd Pat Kelly Car Servicing - Eoghan Collins(6) Michael Collins(6) Damien Collins(10) 54.8
3rd Garry O'Sullivan - Paudie O'Sullivan (5) Gary O'Sullivan (9) Scott Garde (15) - 55.1
4th Brelon Builder's - John O'Neill (7) Brian O'Neill(7) Pat Sexton(9) - 55.7
5th Mark Carroll - Kevin Butler(7) Mark Carroll (8) Coleman Quinn(16) - 55.9
6th Callos Construction - Jonathan Coker (7) Paul White (15) Jonathan O'Callaghan (18) 56
7th Colourtrend - Garan Manley (6) Michael Daly (7) Kevin Moynihan (16) - 56.1
8th East Cork Golf Club - Kevin Butler(7) Francis Maher (8) John Hogan (12) - 56.3
9th Ger Manley - Garan Manley (6) Ger Manley (7) Paddy O'Brien (21) - 56.6
10th American Golf - Ronan Twomey (+1) Graham Nagle (5) Derek Coll (9) - 56.7
11th Justin Dunlea - Cormac Cahill (7) Justin Dunlea (9) Henry O'Brien (11) - 57.3 Last 9
12th Ferrit and Lee - Ger O'Brien (9) Mickey Walsh (12) Pat Ferriter (16) - 57.3
13th Don MacFarlane - Don McFarlane(0) Michael Dorgan(14) Michael McGrath (22) 57.4 - Last 6
14th Teach Beag - Derek Coll(9) Ross Keohane (12) Stephen Mulcahy (15) - 57.4
15th Killeagh GAA - Ray Rochford (13) Cal Aherne (16) Ed Aherne (16) - 57.5-Last 9
16th McCarthy Investment Services - Matt Collins (12) Tadhg McCarthy(18) Pat Beecher (25) - 57.5
17th Midleton Minors - Paudie O'Brien(14) Criostoir Casey (18) Martin Downey (22) 57.6
18th Henley Construction - Paul Britton (18) Criostoir Casey (18) Aidan Flanagan (18) 58.6
19th Mul's Gym - Adam Wilson (6) Ross Keohane (12) Stephen Mulcahy (15) - 58.7
20th Stryker - Dave Sexton (6) James Coole (17) Alan Kavanagh (18) 58.9 Last 9
Non GUI - Cian McCarthy - Cian McCarthy (9) Lorcan McCarthy (12) James McCarthy (18) 58.1
Seniors - AIB John Moloney (10) Mick Hayes (14) Brian Barnes (16) - 59
Mixed O'Farrell's Butcher's - Sean O'Farrell (11) Carmel O'Farrell(28) Ger Coghlan (31) 60
Gents Longest Drive - Mark Carroll & Ladies - Anne Marie Aherne
Gents Nearest Pin - Kevin Moynihan & Ladies - Geraldine Coughlan
Ladies Football
Our U10 girls had a fantastic win over near neighbours Aghada. Great football was played by both teams, we just done enough to come out on top. These girls are a great lively bunch who are improving with every game – very, very well done!!
Minor - two wins on one night is a rare occasion for Midleton Ladies Football Club but on top of the U10 win our minor girls had a fantastic win over St Colman's in Shanagarry. This was a good game of football with both teams full of running. Our girls work rate and link up play was the difference between the teams. As a team we are improving with every game and this was a great result for us. Well done to both teams for a good sporting game!! The most encouraging aspect of the game from our point of view was the spread of scorer's with nine players raising a flag of some sort. Also we had three different goalies – this was very much a team effort. Very well done girls keep it up!!
Final Score: Midleton 4-15 v St Colman's 3-06.
Team: Rayanna Power, Lizzie Phiri, Claudia Kearney (0-02), Deirdre Corcoran, Ali Smith (0-05), Kari McEvoy (1-0), Lucy Wallace (0-01), Clodagh Finn (1-02), Sadhbh Beausang (0-01), Molly Beausang (1-03), Aoife Franklin, Alice Reddy (0-01) & Laura O'Leary (1-0).
Many thanks to Niall Cotter, Oisín Cotter and Cormac Beausang who represented Midleton Ladies Football in the recent Midleton GAA Juvenile Golf Classic and to Coleman and his team for another great day out again this year.
Training continues Monday evening in the Tech Field each group will get a text if there is any change to training times. U8's 6-7pm, U10/U12/U14 7-8pm - Check out our Facebook Page too!
New members welcome please come along on Monday nights to Tech Field to see what is going on – football and fun a fantastic combination!!
Adult members are also welcome as we have a very vibrant Junior A team – Junior training Monday Tech Field 7-8pm and Thursday evenings Midleton GAA Club 7-8pm.
Camogie
U10 - We attended a blitz in Sars on Saturday last, our girls played very well putting in a classy display against strong opponents in Sars, Cobh and Erin's Own. The girls demonstrated their ever increasing skills and rattled the back of the net in each of their games. Thanks to Sars for the invitation and putting on a great event.
Panel; Alannah Magan, Sophie Wall, Sorcha Cronin, Tia Wall, Eimear Hickey, Lily Kelly, Chloe Griffin, Cara Wallace, Kate Griffin, Lily Pye, Sinead O Rourke, Kate Griffin, Mia Collins and Kate O Sullivan. Coaches: Keith Griffin and Paul Griffin.
U13 - we travelled the short distance to Carrigtwohill on Monday evening last playing the hosts to fulfil the next of our Imokilly league matches. The girls put in a great effort but came up short on the night.
U14- We look forward to the league semi-final this coming week, date and venue yet to be confirmed.
U16- We bowed out of the u16 league on Wednesday last but hold our head high, a very young U16 team travelling the long journey to West Cork to meet Barryoe in the quarterfinal. Our girls put in a huge performance, full of heart and with no shortage of skill they fought for every ball, but it wasn't to be our night. Well done to Barryroe, thanks for the very welcomed cup of tea before we made long journey back to East Cork. Best wishes to Barryroe in the rest of their league campaign.
Training continues throughout the summer, any changes to training times will be text to parents.
New players are always welcome. Any enquiries to: midletoncamogiepro@gmail.com, Ph: 0876822916. Follow us on facebook Midleton Camogie Club and twitter @MidletonCamogie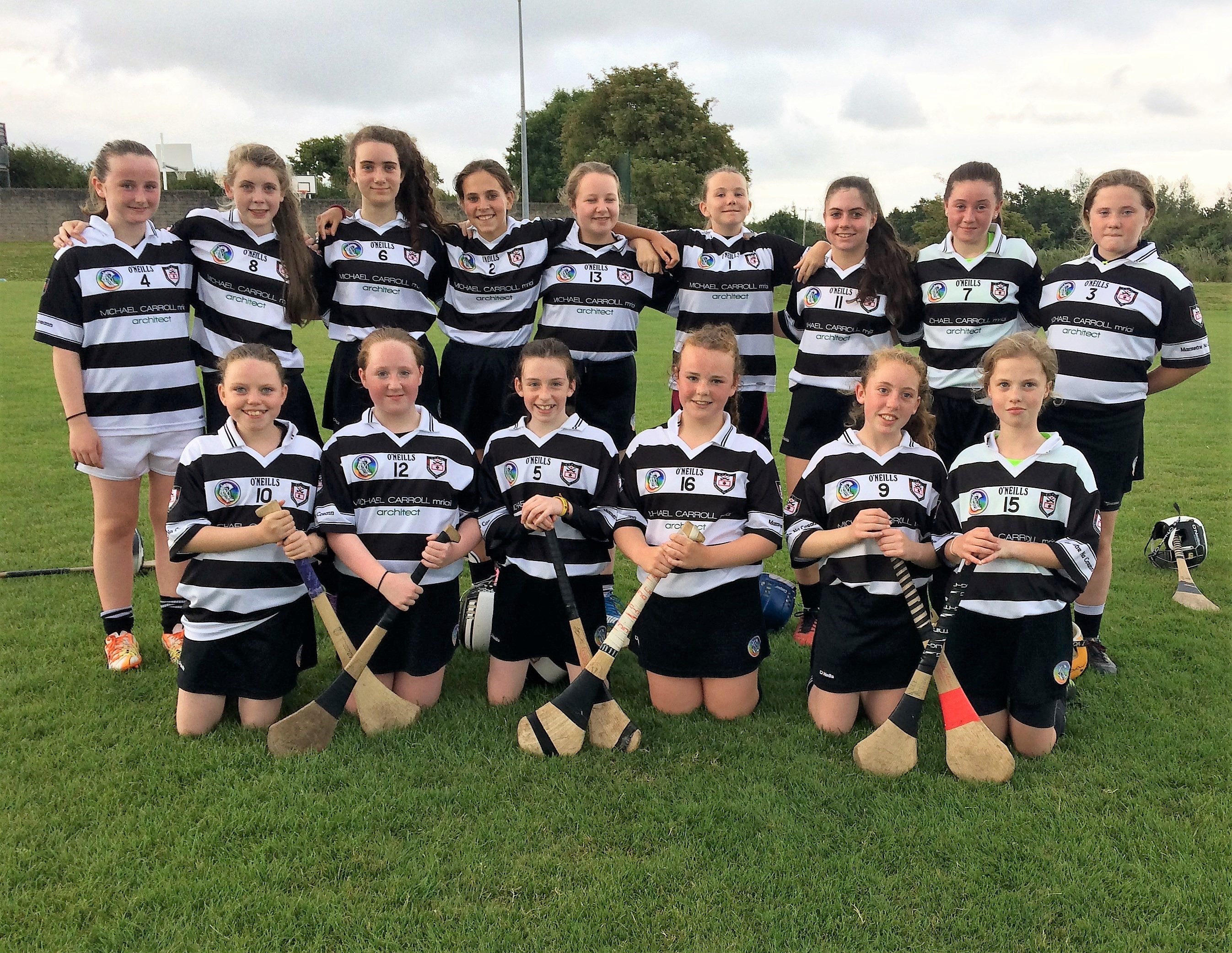 Lotto
Our Lotto Jackpot was €13,400, the numbers were 2,9,11 & 24 and there was no winner, the Lucky Dip winners were Margaret Murphy, Vince O Brien, Anne Ring, Ger Sweeney & John Ryan, next week's Jackpot will be €13,600
Tickets are on sale at the Club Bar, O'Neills Bar, Linehan's Bar, Maple Leaf Bar, O' Farrell's Butchers, Frank Murphy Butchers, Pat Walsh Paints, Chadwicks, Teach Beag & Niall Mac's Bars.
Our Online Lotto is now available, logon to the Club homepage www.midletongaa.com to purchase your ticket.
BINGO takes place next Friday evening @ 8pm in the GAA Pavilion with a weekly guaranteed Jackpot of €1,000.
Juvenile
Fe 11
Rostellan on a beautiful sunny morning in July was the venue for our latest hurling league match against the hosts Aghada. It was certainly a hot performance from this group of magpies. We fielded two teams on a perfect pitch, both games were played with great sportsmanship, it was great to see two sides going 'at it' without a dirty stroke, with some excellent passages of play and skills on display an excellent hours hurling resulted in a victory for the magpies. This was our last league match before the summer break and we certainly saved our best for last. To date we have played 13 league matches, a mix of hurling and football and these matches have been a great benefit in the progression and experience of our team. We will continue to train over the summer months to prepare for what will be a very busy schedule come late summer and autumn. Our best wishes goes to one of our team mates Billy Keating who is recovering from surgery after a recent unfortunate accident.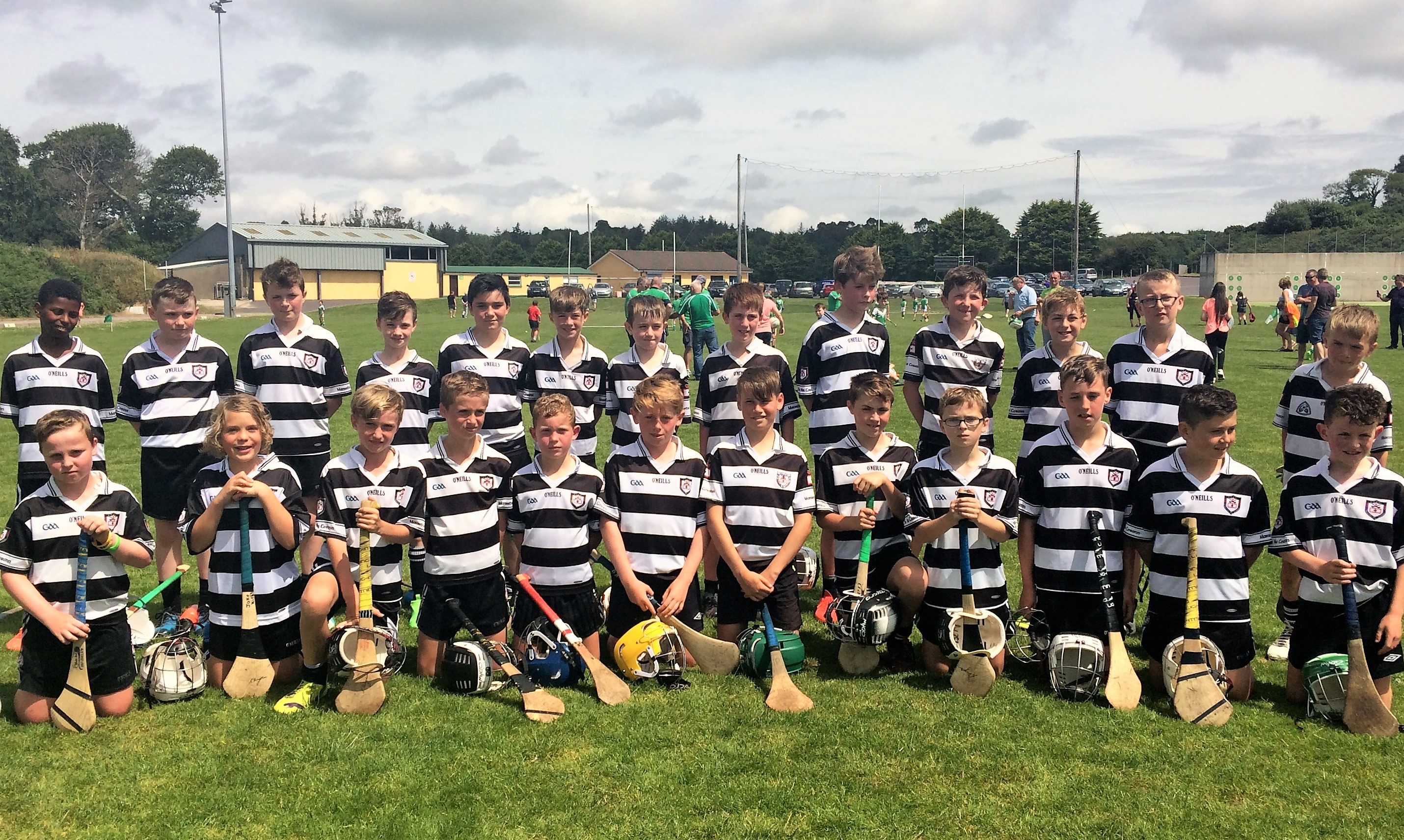 Fe 13
Midleton 1-08 v Bride Rovers 1-07
Last Wednesday week, following a great away victory vs Ballygarvan, we hosted league leaders Bride Rovers in the P1 Hurling League. This was our last game before the summer break and it turned out to be a thriller with little between the sides right up to the final whistle. The first half saw us play against the wind and Bride Rovers took full advantage leading by four points at halftime. The main talking point of the first half was the superb point blank save by Dara Scanlon, which must have broken the spirit of the opposing forwards. After the interval, TJ Murphy, Dave Cremin, Michael Roe, and Odhran Prenter continued to hurl well, and with Fionn Dalton having his best game, we began to impose ourselves on the game. Two points from play from Tiarnán Roche and Brian O'Connell started to reduce the Bride Rovers lead, and Mikey Finn, impressive throughout, was clinical with his free taking. The young guns, Tadhg O'Leary Hayes, Niall Lang, Tadhg Bohan, and Evan McGrath and Alex Moloney when introduced, made a huge contribution, in addition to Alex Howard and Dara Fitzgerald. Sean Fraser and Cathal Beausang battled hard up front, and their efforts led to a close in free with less than two minutes remaining. Up stepped Mikey Finn and his shot rattled the net to put us a point up with very little time remaining. Bride Rovers launched a long puck down the field to rescue the game, but Ben Kenneally caught a great ball from the air to gain possession and clear the danger.
Great win, great result, great bunch of lads.
Panel: Dara Scanlon, Fionn Dalton, TJ Murphy, Ben Kenneally, Michael Roe, Dave Cremin, Tadhg O'Leary Hayes, Niall Lang, Mikey Finn, Tiarnán Roche, Brian O'Connell, Cathal Beausang, Sean Fraser, Odhran Prenter, Tadhg Bohan, Alex Moloney, Alex Howard, Dara Fitzgerald & Evan McGrath.
Monster Blitz - Last Sunday we travelled to Killeagh to take part in the Rebel Og Monster Blitz. In what was a very competitive morning of hurling we took the field against Castlelyons, Youghal, Kiltha Og and Lisgoold. The Magpies showed great skill levels and heart in all their games. It has been great to see the improvement in all our hurlers and we look forward to our upcoming games. Many thanks to all the parents who attended on the morning and for their continued support.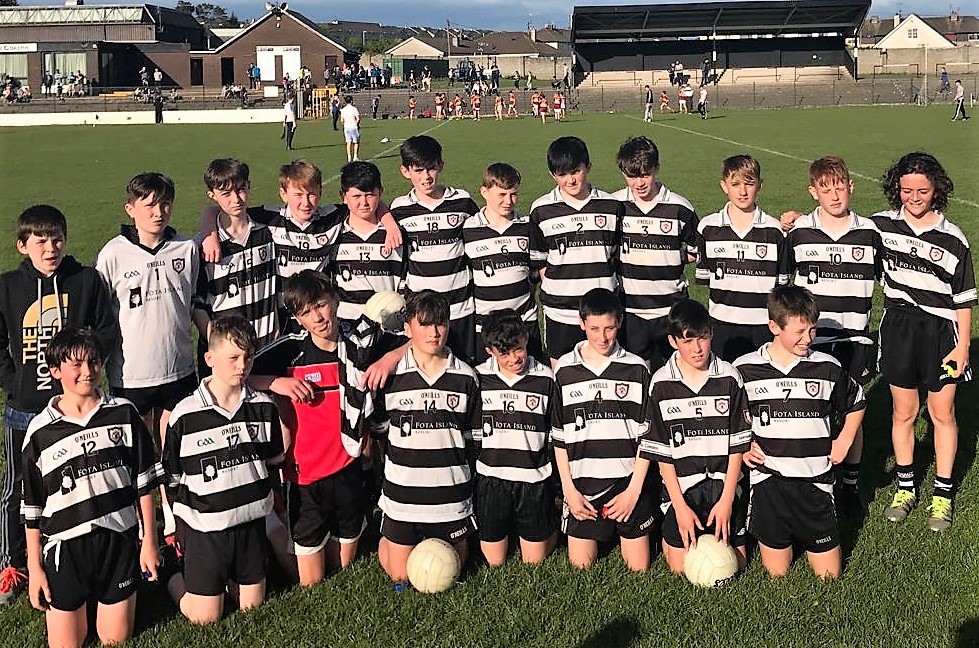 Fe 14
Premier 1 Hurling League: Midleton v St Finbarr's
The penultimate round of Premier 1 league fixtures were played last Wednesday 5th July. Our Fe 14s fixture was an away game to St Finbarr's, this is a very competitive league and the these young Magpies have been putting in some great performances to remain unbeaten going into this fixture have played five rounds. The game started at a frantic pace and with great skills on display. Midleton and 'the Barrs' were score for score over the first fifteen minutes. But then we notched some big scores. Alex Quirke's two goals and a further goal from Kane Rowlands just before half time gave us a commanding lead. Other players who contributed to a fine first half performance included Mickey Finn, Evan McCarthy, James O'Sullivan, Darragh Codd and Adam Fay. Our forward unit continued to take some good scores in the second half, goals from Evan Kelly and Ronan Gies plus three points from David Cremin all contributed to a fine win on the night.
Final Score St Finbarr's 0-9 v Midleton 6-16
Panel: M. Finn, J O'Sullivan, F Greenwood, E McCarthy, R Hartnett,, D McCarthy, D. Codd, C Smyth (0-01), A Fay, K Rowlands (1-00), D Cremin (0-03), K Barry, E Kelly (1-01), A Quirke (3-08), J Condon (0-02), N Corcoran, S Bohan, R Gies (1-00), B. O'Neill & C Murray, J Spellman.
Fe 16
We welcomed Castlehaven to Clonmult Memorial Park on Wednesday last for a Premier 2 Football League Match. It has been one win a piece in the last two games against Castlehaven and with both teams missing a few no one was calling this result in advance.
We got off to a good start and looked comfortable enough. At half time the lads were in the lead but were expecting a backlash from Castlehaven. Maybe it was because in their last match our players faded in final stages of the second half, but for whatever reason they battled to the final whistle and came out on top.
A well deserved result considering the amount of work they put in.
Final score Midleton 4-10 Castlehaven 2-07
Team: Alex Pranger, Tim O'Sullivan, Cian Crowley, Dan O'Sullivan, Patrick Kane, Samuel Quirke, Gavin Reddy, Christian Murphy, Leo Hennessy, Adam Meade, Dave Scanlon, Aaron Mulcahy, Conor Fitzgerald, Jack Fitzpatrick, Will O'Sullivan & Daragh Crowley.
Kellogg's Cúl Camp
Our eagerly anticipated first Cul Camp of the summer took place last week. We were blessed with beautiful weather with 190 boys from the ages of 5 up to 13 with 10 coaches, 25 helpers and 2 co-ordinators. All the players enjoyed a fantastic week of coaching. Shane Kingston visited the camp on Tuesday and spent time meeting all the players. It was a great week and we would like to sincerely thank Alywin Kearney and Peter Dowling for co-ordinating the camp, we would also like to thank Paudie, the coaches, our club helpers and parents who helped out and contributed to an extremely sucessful camp.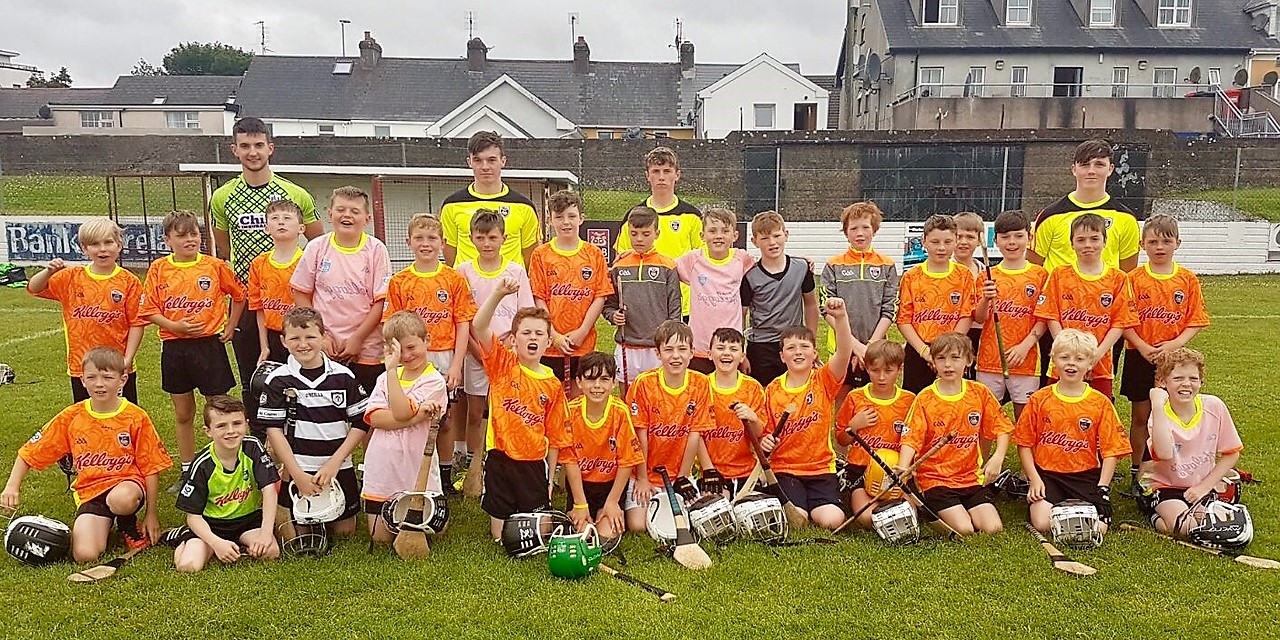 Midleton GAA will host it's second Cul Camp open to both boys and girls from Tuesday the 8th of August to Friday the 11th of August from 10am to 2.30pm. The camp co-ordinator for our second camp is Ingrid Connaughton. The cost for a child attending a second camp, without receiving the kit and bag is €35.00. Bookings can be made via the Kelloggs Cul Camps website and we would encourage parents to book early to avoid disappointment.
Club Shop
The Club Shop is open each Saturday from 10-11.30am.