Midleton GAA , Camogie & Ladies Football Club News
30 August, 2015
Senior Hurling
We had a very good victory away to Bishopstown recently in the Red FM League by 3-20 to 0-18 which maintains our second place in the League.
Team: Tommy Wallace, Alywin Kearney, Patrick O'Mahony, Peter Dowling, Padraig O'Farrell, Aidan Ryan, Killian Burke, Paul Haughney, Seamus O'Farrell, Cormac Walsh, James Nagle, Luke O'Farrell, Brian Hartnett, Patrick White and Michael Abernethy. Subs used Declan Ryan, Padraig O'Shea, Billy O'Shea, Cillian Hurley & Christopher Dunlea.
Best of Luck to all the players & management against Douglas in the quarter final of the Championship on Saturday next in Pairc Ui Rinn at 6pm.

Junior B Hurling
Our Junior B hurlers had a very good workout with a challenge game last Monday evening at home to Tallow. This was a very open and high scoring game in which we came out on top by 5-21 to 1-21. Thanks to Colin Cunningham of Tallow for travelling up to us and to Jim Hennessy for refereeing.
Team: Byran Rossiter, Pat Stack , Sean Corcoran, Jerome Curtin, Brendan Ferriter, Dave Hogan, Sean O'Meara, Mark O'Keeffe, Liam Clohessy, Brian O'Sullivan, Niall Walsh, Kieran Maloney, David O'Brien, Oisin Cotter & Willie O'Brien.
Subs used Liam Franklin, Adam Daly, Conor O Neill, Kevin Mulcahy, Andrew Rea, James O'Leary, James Lane, Padraig O'Brien, James O'Brien, Eoin Collins & Paul O'Brien.

We had another Junior B Hurling challenge game on Sunday morning last away to Blackrock which we won impressively by 1-22 v 2-09. Thanks to Olan Murray of Blackrock for arranging the venue and the referee.
Team: Liam Franklin, Pat Stack, Sean Corcoran, Adam Daly, Brendan Ferriter, Liam Clohessy, Joe Collins, Conor O'Neill, Kevin Mulcahy, Mark O'Keeffe, Niall Walsh, Padraig O'Brien, Willie O'Brien, Oisin Cotter & David O'Brien.
Subs used Eoin Collins & Jerome Curtin.
Our B Hurling Championship quarter final against Fr O'Neills has been fixed for Sunday 6th of September in Castlemartyr @ 6pm.
Junior C Hurling
Our Junior C Hurling Championship first round game against Russell Rovers took place last Thursday evening in Ballinacurra.Two well taken goals in the first half by Brian Fitzgerald and Kieran Maloney kept us in this game for a long time as we battled against a strong wind. In the second half we took control of the game with some well taken points and two goals from Keith Ryan and James O'Leary. We held on for a great win by 4-11 to 1-11.
Team: Liam Franklin, Adam Daly, Alan Cahill, Neil O'Regan, Kevin Mulcahy, Barry Fitzgerald, Conor O'Neill, Mark O'Keeffe (0-05 3 frees), Sean O'Meara (0-03), Padraig O'Brien (0-01), Kieran Maloney (1-01), James O'Leary (1-00), James Lane (0-01), Keith Ryan (1-00) & Brian Fitzgerald (1-00).
Subs used Micheal Keohane, James O'Brien, Eoin Collins & Paul O'Brien, not used David Mulcahy & Christian Daly.
Our semi final game is against Cobh, date and venue to be confirmed.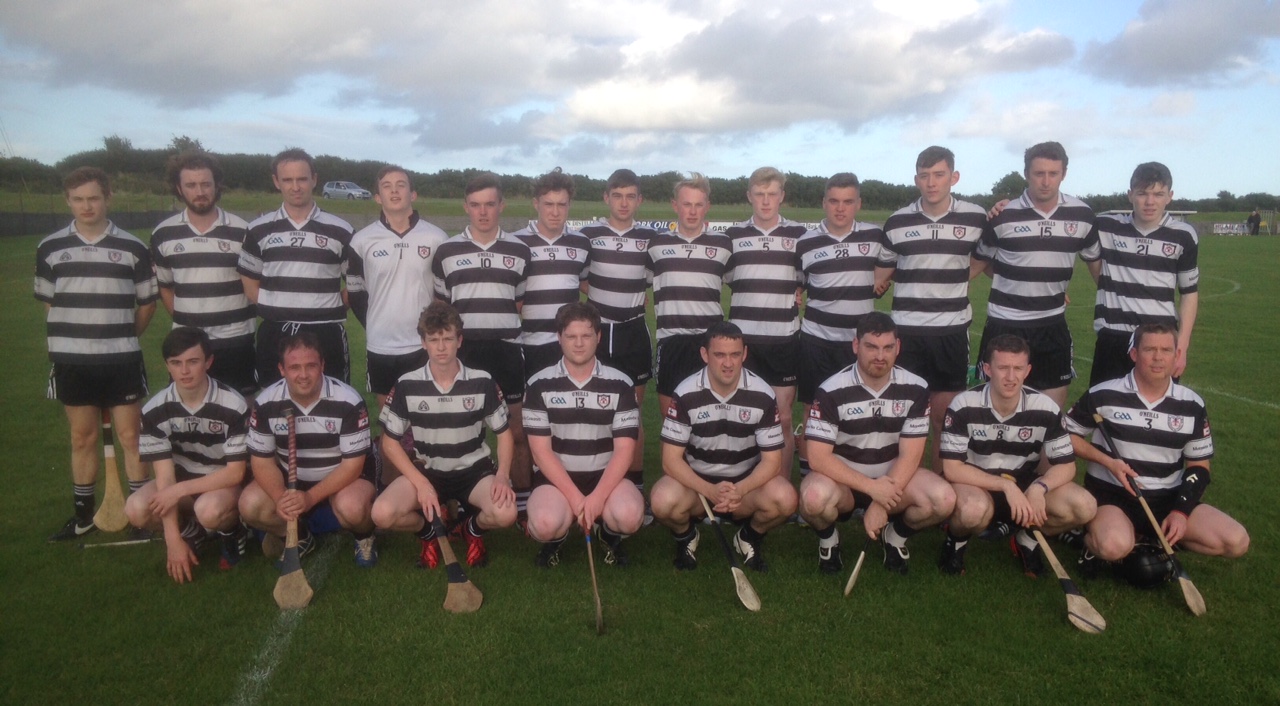 Fixtures
Monday 31st Fe12 Premier 1 Hurling League v Sars at home @ 6.45pm
Saturday 5th Fe15 Premier 1 Hurling Championship v Sars @ 12 venue TBC
Saturday 5th Senior Hurling Championship v Douglas in Paric Ui Rinn @ 6pm
Sunday 6th Junior B Hurling Championship v Fr O'Neills in Castlemaryr @ 6pm
Tuesday 8th or Saturday 12th East Cork Junior A Football Championship semi final v Erins Own, time and venue TBC
Check the website www.midletongaa.com for the full list.
Camogie
The Cork Camogie Senior team held an open training session in Midleton on Sunday last ahead of the Camogie All Ireland Final on Sept 13th v Galway. In front of a large number of spectators the team trained for nearly two hours before giving generously of their time to the huge number of enthusiastic fans, signing photos, hurleys, jerseys, sliotars , posing for numerous photos and chatting to the future camogie stars.
Thanks to the Midleton GAA Club for the use of the facilities, to Hurley's Super Valu for sponsoring the fruit and drinks, to the parents who provided much appreciated refreshments for the team. To the Cork Senior Camogie team and management we wish you the best of luck on the 13th , we are looking forward to our trip to Croke Park. Photos from the day on Midleton Camogie face book.
Our Fe8s travelled to Ballincollig on Saturday last where forty teams took part in an end of year blitz. We fielded two under 8 teams playing against Valley Rovers and Innishannon. Despite the rain the girls played brilliantly, all the training and practice over the past few months is definitely paying off. Thank you to the parents who travelled, to the coaches who have done great work with the girls throughout the year to the organisers of what was a very well run event and to Ballincollig for hosting it.
The 'come hurl with me' programme continues again this Friday evening with coach Donie Daly, this is the final session of the 6 week programme where parents are shown the basic skills of the game so they can support their girls to practice at home . The programme concludes on Sept 5th with a fun blitz in Ballincollig between all participating clubs, with the girls playing half the match and their parents playing the other half of the match !
Training continues on Friday evenings for all age groups at Midleton GAA club 7.15pm – 8.15pm and also on Tuesday evenings for the older groups.
New players at all age groups welcome.
Enq; 087 6822916. Follow us on face book: Midleton Camogie.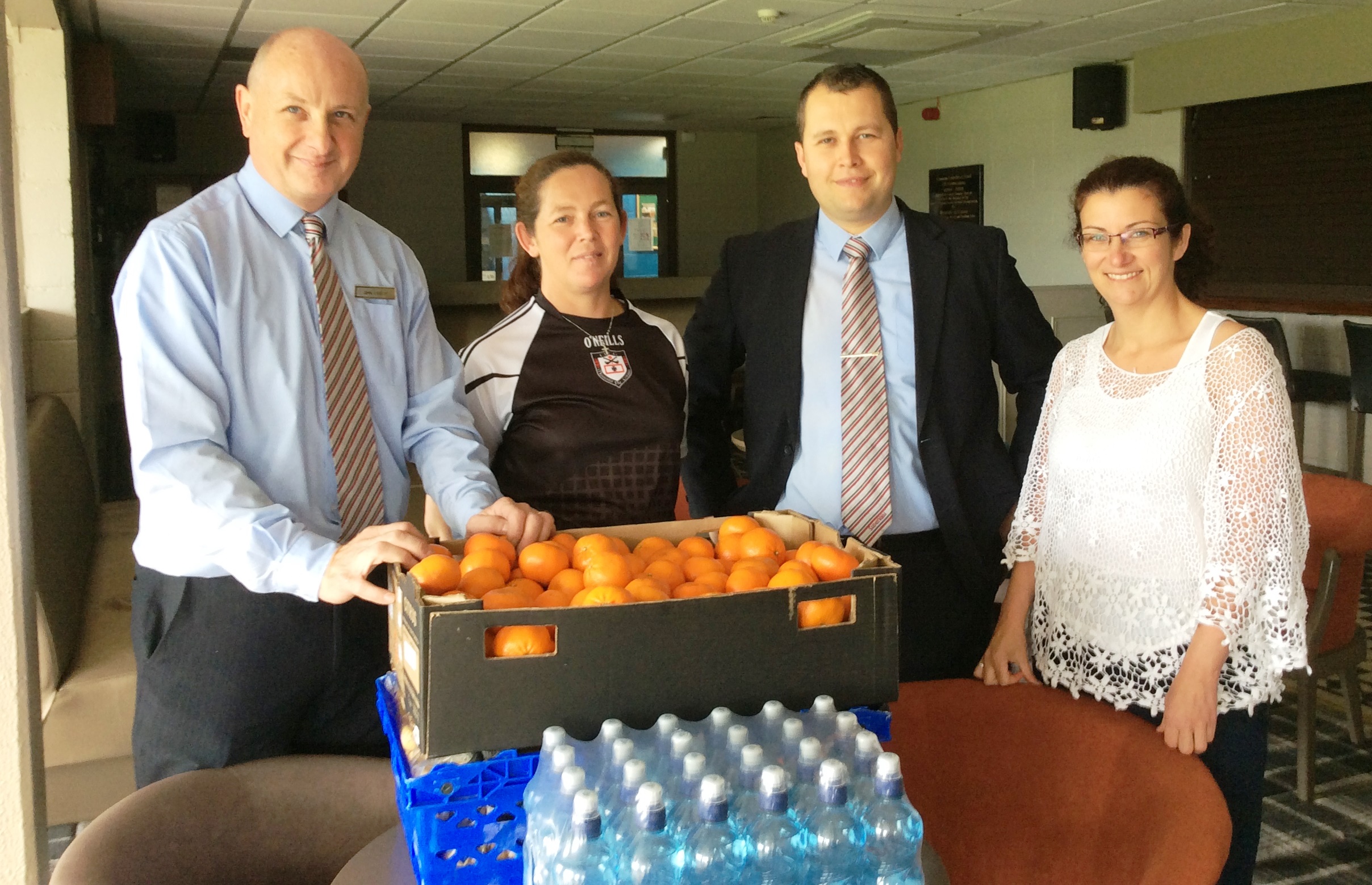 Ladies Football
Midleton v Rockbán U8 League
On Monday night our under 8s made the trip away to Whitechurch to play Rockban in the second game of round 2 in the league. The Home team had big numbers on the night and Midleton had 15 players so 13 a side match was played. The large home crowd and Midleton parents were treated to a great match in perfect conditions.
Rockban started quickly and raced to an early lead and had the better of the early exchanges in the match. However this only added to the resolve of the Midleton girls and what followed was a fine example of any team above this grade or age digging deep and working hard for each other which lead to a succession of unanswered scores.
The quality of skills on display in this match really caught the eye from our goalkeeper blocks and precise kicks out, tight tackling and numerous turnovers by our defenders, ball winning and carrying at super pace by midfielders, laying off for colleagues and scoring from difficult angles by forwards often under a lot of pressure.
Overall an excellent team performance and most encouraging to see all the key skills of the game being performed to such a high standard. Keep up the good work and practise.
Thanks to all the parents for bringing the girls along to the match.Your support is invaluable and greatly appreciated. Midleton team on the night:
Kate Saunderson, Sadhbh Cronnin, Alyx Cahill, Roisin Hayes, Ava Barry, Katie Tarrant, Kate o Sullivan, Chloe Carr, Lillie Kelly, Ciara Murphy, Lara Geary, Una Murphy, Johanna Carr, Julie Murphy, Lucy Murphy.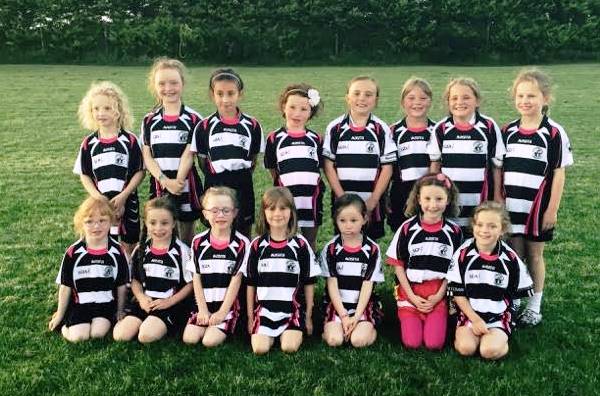 Midleton v Na Piarsaigh U10 League
Our U10 girls travelled to Fairhill last Wednesday night to play Na Piarsaigh in this, their second last match of our league campaign. A cracking game, closely contested and a great display of football on show from both teams. Midleton proved to be stronger side and came away with a well deserved win on the night. Up next is Glanmire, the last game in our 2015 league crusade, Magpies Abú.
Team: Jill Connaughton,Ashling McCarthy,Gráinne Finn,Amy Murray,Aoife Mulcahy,Isabelle Nestor,Anna Dupas and Saoirse Tagney.
Congratulations to the Cork Senior Ladies Football Team who defeated Kerry in the All Ireland Football Semi Final on a score line of 4-14 to 0-13 points. They will now face either Dublin or Armagh on September 27th.
Gala Launch to honour Cork 1990 heroes'
Cork's Double 1990 All Ireland Senior Hurling & Football Champions celebrated the 25th anniversary at Rochestown Park Hotel last Friday afternoon where a crowd of almost 600 turned up to support the Dessie Fitzgerald and the Friends of Jamie Wall campaigns. Kevin Hennessy, Ger Fitzgerald & David Quirke all members of the 1990 hurling team, family and club members were all in attendance for a great day.
Next Sunday on All Ireland Hurling final day the 1990 team will be honoured.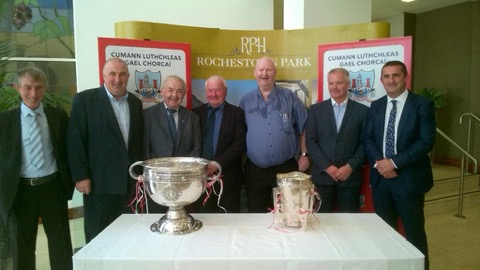 Cork Clubs Draw
Congrats to our two recent winners in the Cork Clubs draw for August, Eddie Thompson claimed second prize of a holiday in Thailand worth €4,500 and Gerard Murphy won €500 for tenth prize. In recent times we have had some great success in this draw, if you wish to participate or complete your renewal for the up and coming new draw in October please contact our draw Co ordinator Steve Sheehan at 085/1741460 or any other Club officer.
Health & Wellbeing
Following on from our success in the Healthy Club Project Midleton GAA, Ladies Football & Camogie Clubs will form a Health & Wellbeing sub-committee over the coming weeks. To avail of the exceptional knowledge that runs throughout our membership we are asking you to consider becoming involved. Topics that will be discussed are Health Promotion, Physical/Mental Health, Diet & Nutrition etc. see gaa.ie/community for further information.
If you are interested please text Vincent Reddy 087-2521285 ASAP.
Lotto
Our Lotto Jackpot was €4,600, we had no winner, the numbers were 3,5,14 & 21, the Lucky Dips winners were Clare Mc Grath, Gillian Horgan, Geraldine Goldspring, Patrick O'Donovan & Barbara O'Connor, next week's Jackpot will be €4,800.
The Lotto draw takes place each Friday in the Club. Tickets are on sale at the Club Bar, O 'Neills Bar, Linehans Bar, Maple Leaf Bar, O' Farrells Butchers, Frank Murphy Butchers, Pat Walsh Paints, Chadwicks, Teach Beag & Niall Mac's Bars.
BINGO takes place each Friday night in the GAA Pavilion from 8pm, guaranteed Jackpot of 1,000 euro!!

Juvenile
Fe8
For the third week in a row, our Fe 8's were in action. This time we were back in sunny Killeagh for another round of the Monster Hurling Blitz Series. With school only days away and holidays over we had a full complement of players to choose from. In total we had 39 young magpies all togged in the famous black and white, split into 4 teams. We played St Colmans, Aghada, Bride Rovers, Cobh and Killeagh. Competition throughout the morning was fierce, but the lads stood up well to anything that was thrown at them and hurled with great skill, commitment, teamwork and sportsmanship. The lads have had a very busy summer and we have one more big day out in Waterford coming up on September 12th, a charity blitz in Roanmore ( details to follow ). Well done to all the lads who are so committed each week to training and matches keep up the great work.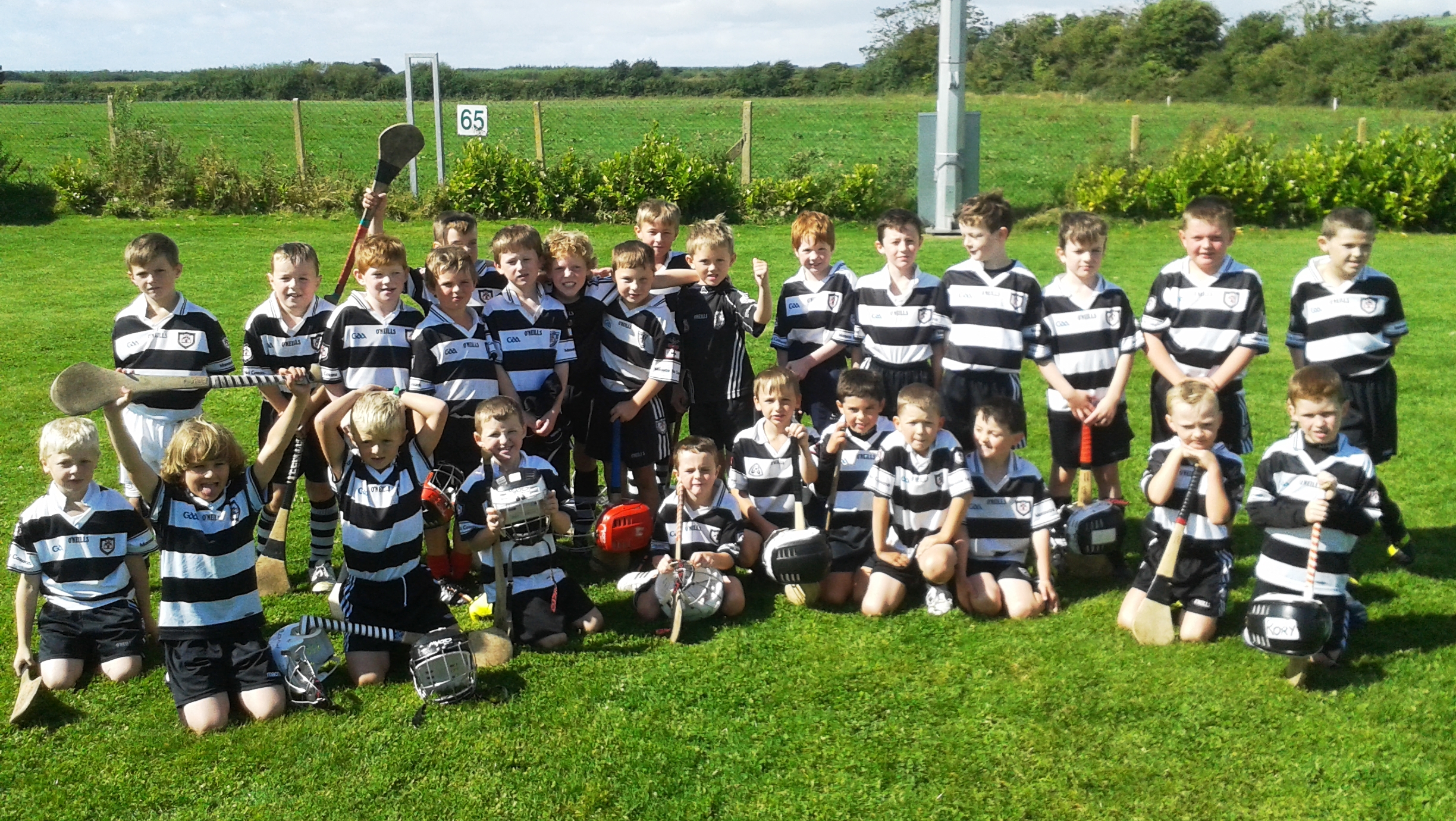 Fe11
We had two football league games away to Cobh and at home to Glanmire recently.
Midleton 10-10 v Cobh 11-04
As can be seen from the score-line the game against Cobh was a cracker with goals and points coming left, right and centre. The lads played great football and their hand passing would do well in Croke Park. The game was nip and tuck all the way through but in the end Midleton came out on top.
Midleton 14-04 v Glanmire 8-07
We played our best game of football all year with everyone contributing and playing some great football. The big ball training is paying off at last and the lads are enjoying it and it showed on the field for this game. As with the Cobh game we scored some mighty goals and as the saying goes goals win games!
Midleton Blacks: Alex Moloney, Fionn Dalton, Brian O'Connell, Mickey Finn, Ashley O'Meara, Daniel Coffey, Conor Newcombe, David Cremin, Leo Kelleher, Niall Lang, Odhran Prenter, Sean Frazer, Tadgh Bohan & Cathal Beausang.
Midleton Whites: Ashton Hannaway, Cian Lambe, Conor O'Shea, Dara Scanlon, Diarmuid Murphy, Eoin McGrath, Sean Coffey, Tiarnan Roche, Rian Barry, Ben Kenneally, Caolan Dennigan, David Green, Tyrell Sheehan & Odhran Mahony.
Fe13
On Saturday last our hurlers played Douglas in the final of the Premier 1 League in Kilbarry. This turned out to be a fantastic game of Hurling between two evenly matched teams. The game ended in a draw in normal time and went to extra time in which we won by two points. This was a huge performance by this spirited young Magpies team from start to finish. The final score was Midleton 3-15 Douglas 1-19.
Well done to all involved and thanks to all those who supported the team on the day.
Team: Brion Saunderson, Christopher Leahy, Jack Fitzgerald(Captain), Daithi Magan, Conor Hayes, Alex Quirke, Patrick Kane, Ryan Cahill, Leo Hennessy, Charlie Walsh, Patrick Kelly, Darragh McCarthy, Conor Fitzgerald, Paul Connaughton, Dan Cagney. Nicky Hayes, Luke Deane, Daragh Crowley, Bradley Savage, Ciarmhac Smith, Liam Kelly & Aaron Coughlan.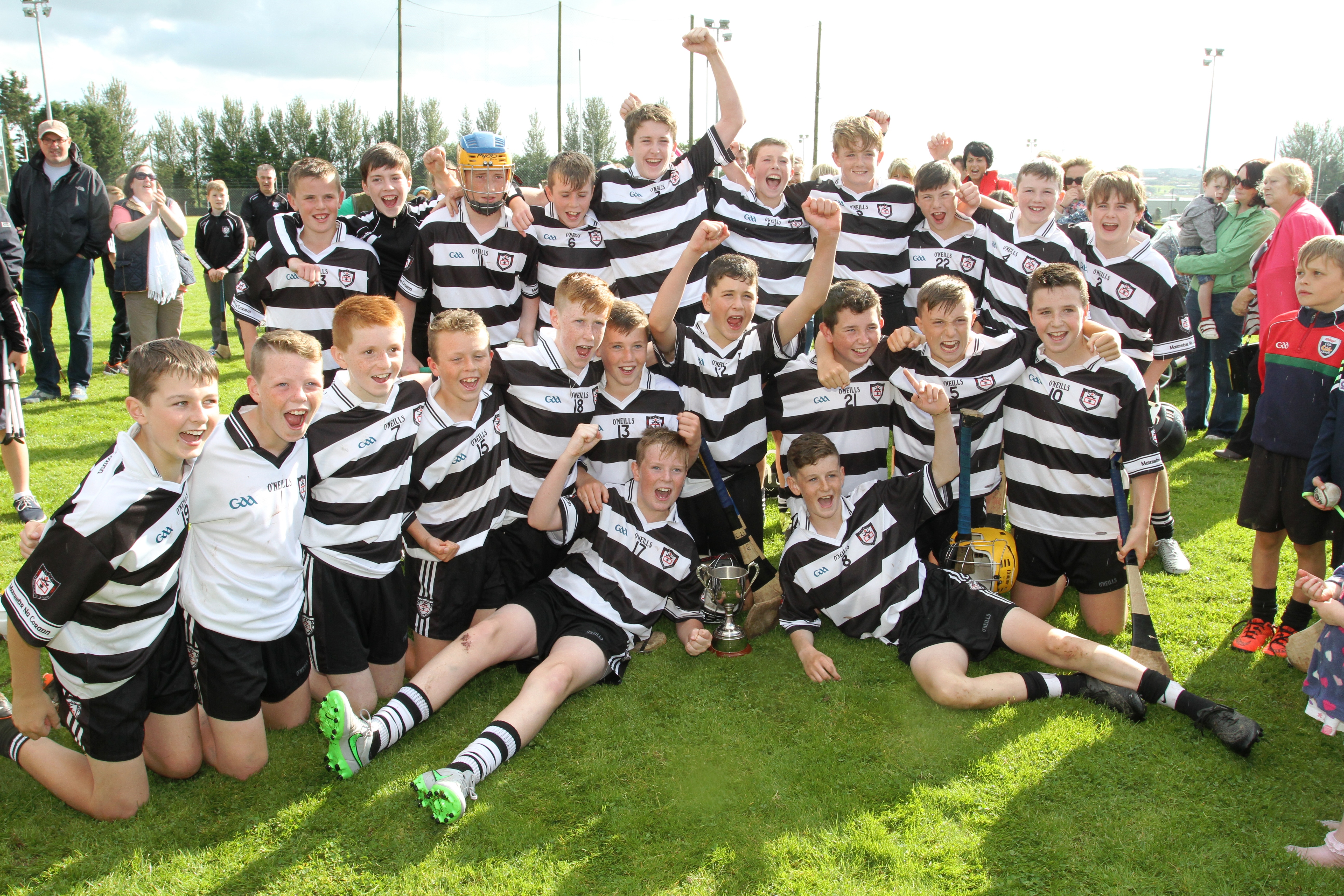 Fe15
Our hurlers continue preparation for their 1st Round Championship outing on next Saturday 5th Sept versus Sars. This is an eagerly awaiting game between great rivals. The venue has yet to be decided but what we do know is that the game will be on at 12.00 hrs. We continue training tonight Sunday at 19.00 hrs and on next Tuesday and Thursday at 17.15 hrs.
Congratulations to all players on the Fe 15 panel who represented the successful Cork teams this weekend. Included in the various Cork squads were Tommy O Connell, Ciaran Evans, Kevin Finn, Ross O Regan, Cian Murray, Dan Sheehan, Christian Murphy and David Scanlon. Also we're extremely proud of our Fe 16 and Fe 17 players who did so well for Cork this weekend including Eoin Maloney, Sean O Leary-Hayes, Shane Finn and Sean O Meara.
Fe16
We played in a 7 a side tournament in Killenaule Tipperary last Saturday. Teams from Cork, Kilkenny and Tipperary took part. The lads played very well and had a great day out. We reached the final but were defeated by 2 points by O'Lochlinn Gaels in a great game of hurling.
Panel; Cormac Higgins, Conor O' Farrell, Luke Smith, Andrew Nester, Tom Scanlon, John O' Dwyer, Harry Wall, Cathal Gunning, Christopher Power, Adam Wilson and Eoin Mitchell.
Rebel Og Hurling Inter County Tournaments
Congrats to all our club players who participated in the historic achievements of the Rebel Og Development Hurling squads over the past weekend when Cork teams won all of the competitions from Fe14 to 17 at various venues.
The U17 team set the pattern in winning their tournament at Mallow while the U16 teams completed the double at Thurles. The U15 teams did likewise at Ballygarvan and Clarecastle and the U14 teams completed a great day when they captured the Tony Forristal and Sonny Walsh tournaments in Waterford.
The final results were as follows;
U17 final; Cork 2-11, Tipperary 1-10
U16A final; Cork 3-9, Kilkenny 0-15
U16B final; Cork 1-11, Tipperary 1-9
U15 final at Ballygarvan; Cork 0-12,Tipperary 0-6
U15 final at Clarecastle; Cork 0-11,Limerick 0-5
U14 Tony Forristal final; Cork 3-7, Galway 3-4
U14 Sonny Walsh final; Cork 1-9, Dublin 0-6
At Fe14 Christian Murphy captained the Tony Forristal winning team and David Scanlon played on the successful Sonny Walsh team.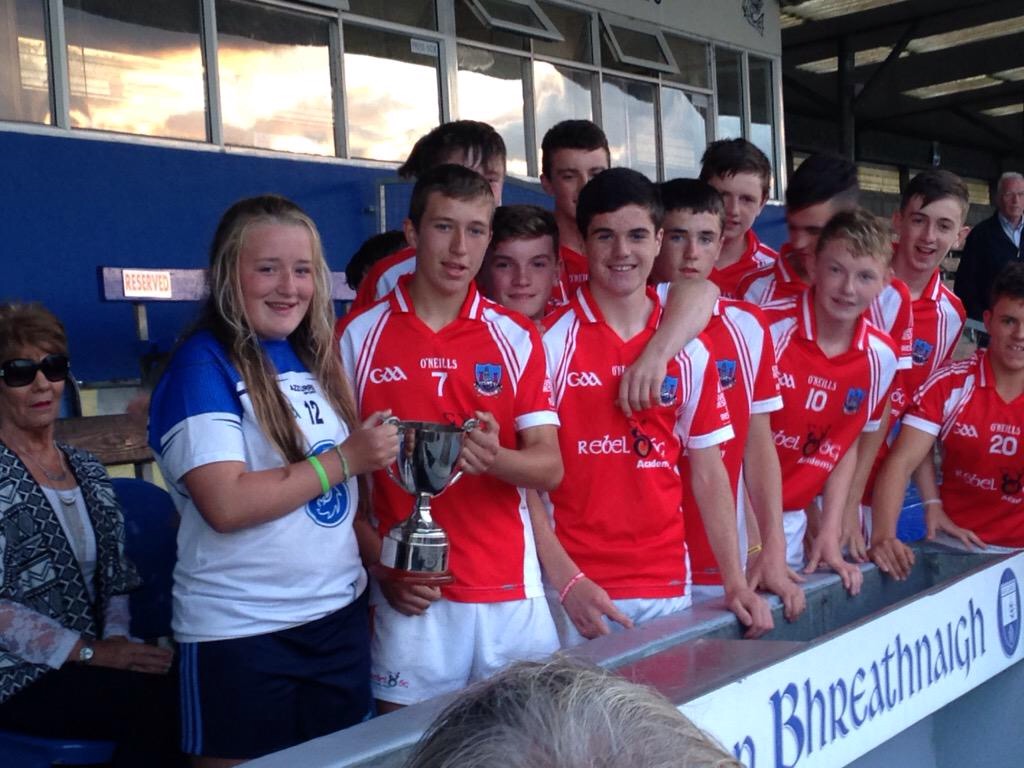 Ciaran Evans, Tommy O'Connell and Kevin Finn were all members of the Fe15 team which won in Ballygarvan and in the success at Clarecastle Cian Murray, Ross O Regan and Dan Sheehan played their part.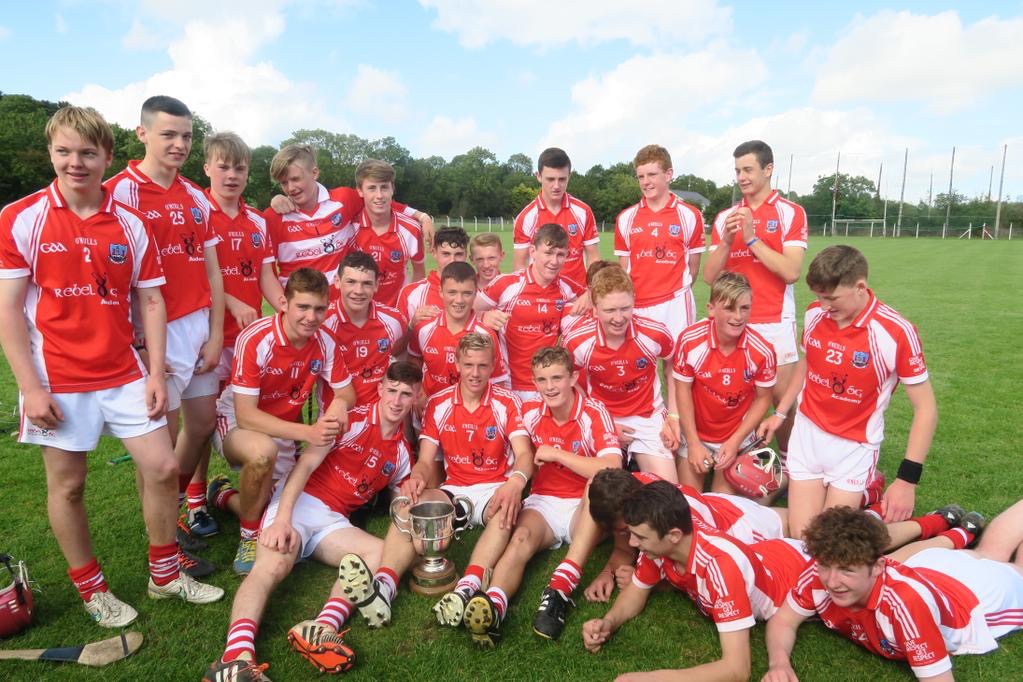 In the Fe16 at Thurles Eoin Maloney, Sean O'Leary Hayes and Shane Finn were all members of the winning team and in the Fe17 at Mallow Sean O'Meara was our sole representative on the winning team.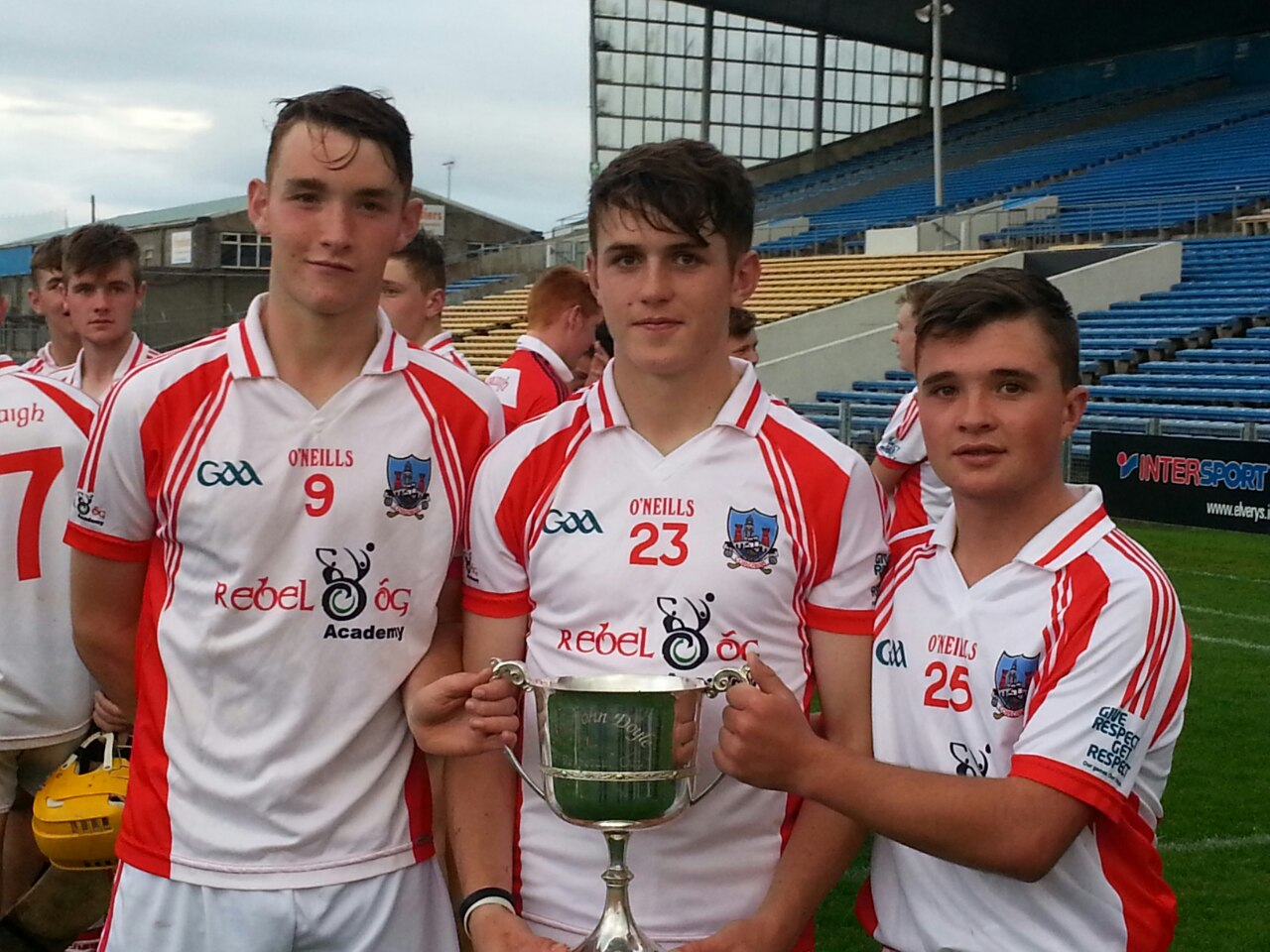 Club Shop
The Club shop is open each Saturday morning, we now have Car flags €5, small flags €3 and Headbands €3 for sale.
Outdoor Training
Training for all the Street League groups takes place each Saturday morning at the MAIN PITCH and will continue over the coming mo