Midleton GAA , Camogie & Ladies Football Club News
12 July, 2015
Senior Hurling
We participated in the Tom Semple 13 a side Hurling Tournament last Saturday in Thurles. The Thurles Sports Festival is a festival of sports, music and drama which runs from Friday, July 3rd to Saturday, July 11th in Tipperary. Hurling, Camogie, ladies football, road bowling, handball and rounders all feature in the festival.
The highlight is the hurling competition for the Tom Semple Cup which ran from 10.30am to 5pm in Dr Morris Park and in the Outside Field at Semple Stadium.
We defeated Ballybrown of Limerick by 3-07 to 0-02, defeated St Vincents of Dublin by 2-07 v 1-02, defeated Eire Og Nenagh in the semi final on penalties after the game finished in a draw 2-04 v 1-07. In the final we played Newtownshandrum and after a thrilling game we unfortunately lost out by the narrowest of margins 0-08 v 1-06.
Panel: Tom Wallace, Paul Haughney, Peter Dowling, Padraig O'Shea, Leslie Coughlan, Cillian Hurley, Patrick O'Mahony, Brian Hartnett, Michael Abernethy, Seamus O'Farrell, Finbar O'Mahony, James Nagle, Padraic Nagle, Cormac Walsh, Padraig O'Farrell, Shane Ryan, Alywin Kearney and Patrick White.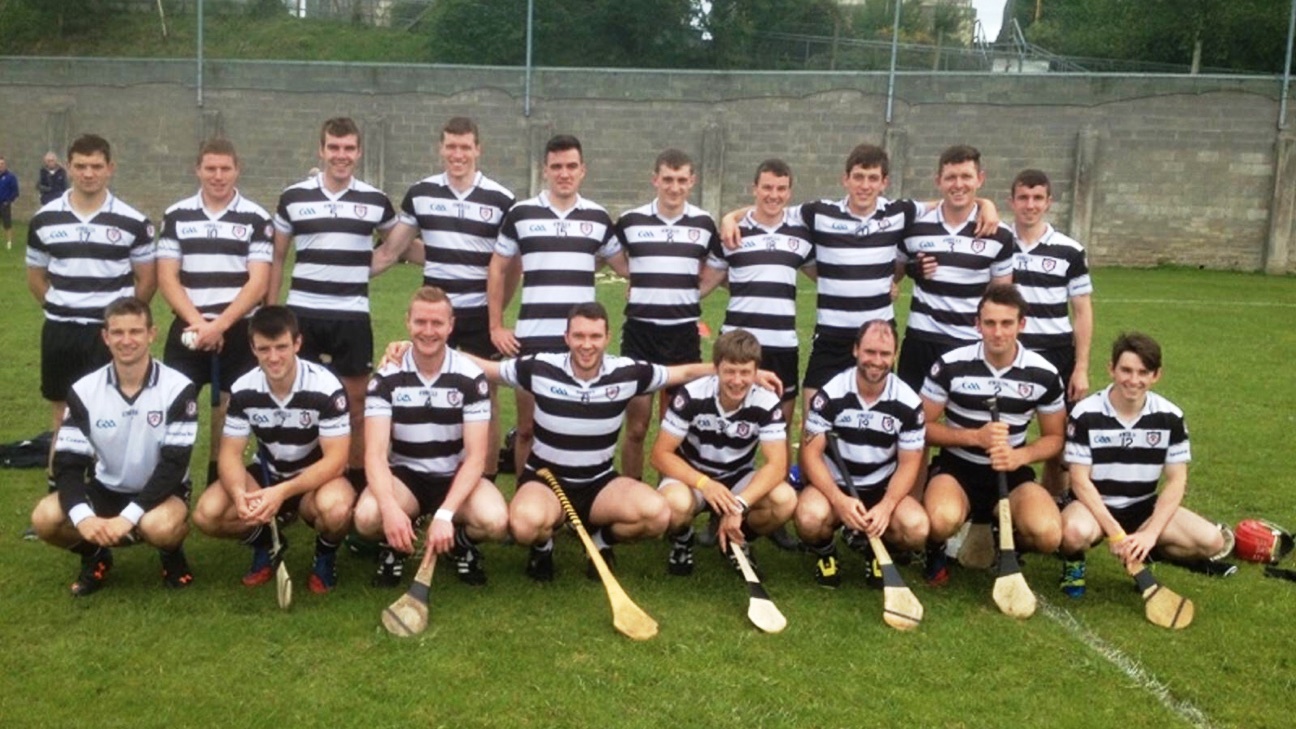 Junior Hurling
Our Junior A hurlers had a very good victory in a high scoring contest in the East Cork Junior Hurling League on Sunday evening at home to Lisgoold.
Team: Joe Loftus, Billy O'Shea, Eoin Ferriter, Seanaidh Smyth, Darren Quirke, Peter Finbar O'Mahony, Gavin Bagnell, Padraig O'Farrell, Peter Dowling, Shane Ryan, Padraig O'Keeffe, Leslie Coughlan, Sean O'Farrell & Cormac Beausang, & Michael Abernethy. Subs used Luke Dineen, Liam Clohessy, Josh Deady, Niall Walsh & Brendan Ferriter.
In the East Cork Championship we play Cobh in Rostellan on Sunday next @ 7.30pm
Last Friday evening our Junior 2 hurlers had a very good workout against Knockanore Shamrocks at home. It was a good game for both teams with the visitors winning at the death by 2-12 v 0-19. Thanks to Maurice Mulcahy for refereeing.
Team: Joe Loftus, Billy O'Shea, Sean Corcoran, Jerome Curtin, Brendan Ferriter, Finbar O'Mahony, Luke Dineen, Josh Deady, Mark O'Keeffe, Oisin Cotter, Niall Walsh, Brian O'Sullivan, Patrick Dunlea, Paul Barry & James O'Leary. Subs used Calem Deady, Brian Fitzgerald and Paul O'Brien.
Inter County
Congrats to Conor Lehane who scored 0-02 and to the Cork Senior hurlers who defeated Clare last Saturday evening in Thurles in the All Ireland Qualifier second round by 0-20 v 0-17. They now advance to the All-Ireland quarter final against Galway on Sunday 26th of July.
Championship Game
On Sunday afternoon next help will be required when we host Carrigtwohill v Killeagh in the County Senior Hurling Championship @ 3.30pm.
Fixtures
Tuesday 14th Senior Hurling League v St Finbarr's away @ 7.30pm
Sunday 19th Junior A Hurling Championship v Cobh in Rostellan @ 7.30pm
Wednesday 22nd Minor Premier 2 Hurling Championship v Valley Rovers in the Mardyke UCC @ 6.45pm
Check the website www.midletongaa.com for the full list.
Golf
Our Juvenile Golf Classic took place on Wednesday and Thursday last at East Cork Golf Club. We had a great turnout once again with almost 130 teams entered over the two days. Thanks to our sponsors Blackwater Motors and Benchmark Homes, to all those who supported us with Teams and Tee Boxes and to all the staff at East Cork Golf Club. The winners were presented with their prizes by Conor Lehane ambassador for Blackwater Motors.
1st Jerry O'Farrell, Aidan Crowley & Pat Hayes 54.1
2nd Liam O'Keeffe Car Accessories – Stephen O'Brien, Pat O'Brien & Rob White 55
3rd Maxol – Eoghan Collins, Damien Collins & Ciaran Gosnell 55.1
4th Crowley Bros. – Sean Crowley, Colm Crowley & Padraig O'Brien 54.8
5th EWL – Noel O'Mahony, Eoin Walsh & Pat Kerrigan 56.3
6th John Jackson – David Duggan, John Jackson & Gregg O'Sullivan
7th Dwane Sliotar's – Niall Ware, Paudie Wall & Ronan Dwane 56.6 L9
8TH Ger Manley, Garan Manley & Paddy O'Brien 56.6
9th East Cork Golf Club 1- Mick Collins, Paul Cashman & John Morrisson 56.9
10th Absolute Chiropractic – Ian O'Connor, Kieran Hallihan & Cillian Hurley 57
11th Liam Walsh – Liam Walsh, Muiris Quirke & James Mc Carthy 57.3
12th Janssen Pharma – Ian Stack, Colin Harkin & Adrian Cummins 57.4 L9
13th Muiris Quirke, Cormac Cahill & Henry O'Brien 57.4
14th Ken Murray Solicitors – Conor Murray, Eamonn Murphy & Tom Scanlo 58.1
15th Paul Coleman, Eamonn Collins & Mark O'Shea 58.3
16th Colortrend Paints – Garan Manley, Ger Manley & Brian Cotter 58.4 L9
17TH Teach Beag – Paul O'Donoghue, Derek Coll & Liam Mc Carthy 58.4 L9
18TH O'Farrells Butchers – Sean O'Farrell, Padraig O'Farrell & Carmel O'Farrell 58.4
19th Ferriter Accountants – Eoghan Collins, MICK Collins & Pat Collins 58.7
20th Blackwater Motors – David Quirke, Niall Cotter & Ronan Barry 58.9 L9
Mixed – Texaco Garage – Breda O'Donoghue, Jo Swayne & Tom O'Donoghue 59.8
Senior's – Midleton Gaa Golf Society – John Droog, Jim O'Sullivan & Liam Hickey 59.2
Juvenile – Coleman Quinn, Shane Connor & Eabhan De Barra 64
Nearest the Pin – Ladies Eleanor Murphy & Gents Zach Devlin
Longest Drive – Ladies Jo Swayne & Gents Liam Walsh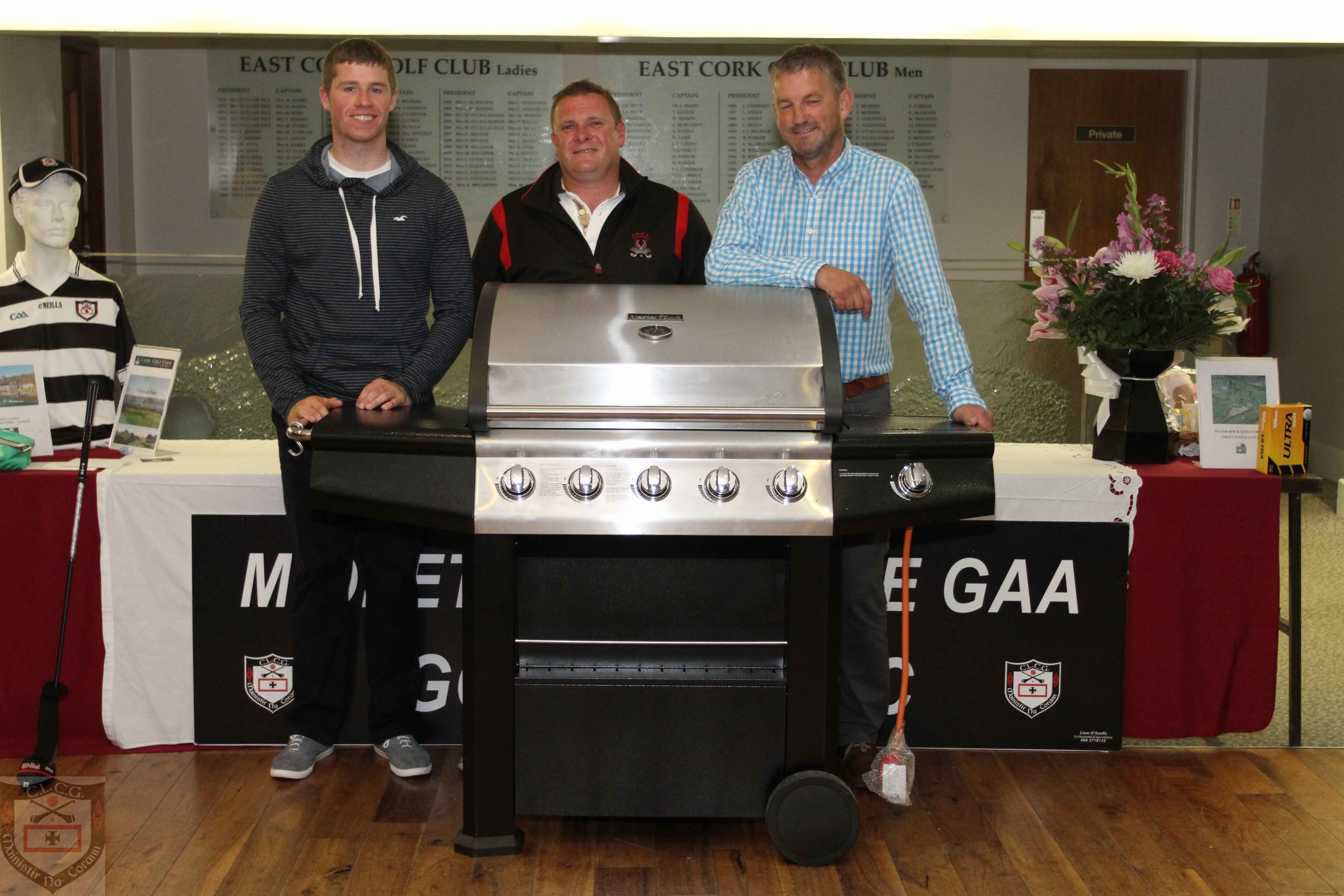 Camogie
16 of our under 6's and 7's girls travelled to Carrigtwohill on Saturday afternoon last to play in a fun mini blitz. The girls on both sides loved playing for their clubs, despite the not so favourable conditions everyone had a great time. Thanks to Carrigtwohill for hosting and for their hospitality, and to the parents for travelling and for their support.
Training continues on Friday evenings for all age groups in the GAA club 7.15pm, and on Tuesday evenings for the older groups. New players at all age groups welcome. Enq; 087 6822916. Follow us on face book: Midleton Camogie.
Midleton GAA Club will host a summer camogie camp on July 23rd, 24th & 25th (10am – 2pm). This camp is open to girl's age 6 to 12 from clubs and schools throughout Cork. The cost of the camp is €20; all payments will be taken on the first day of camp. Closing date for registration is Friday July 17th at 5pm. Application forms can be downloaded from http://munstercamogie.com/2013/content/downloads/development/Summer%20Camp%20Application%20Form%202015.pdf under Development and can be returned to ross@camogie.ie or Ross Corbett, Munster GAA Offices, Newcastle, Castletroy, Co.Limerick. Enquiries to Ross Corbett Munster Camogie Development Officer ross@camogie.ie or 0876415485.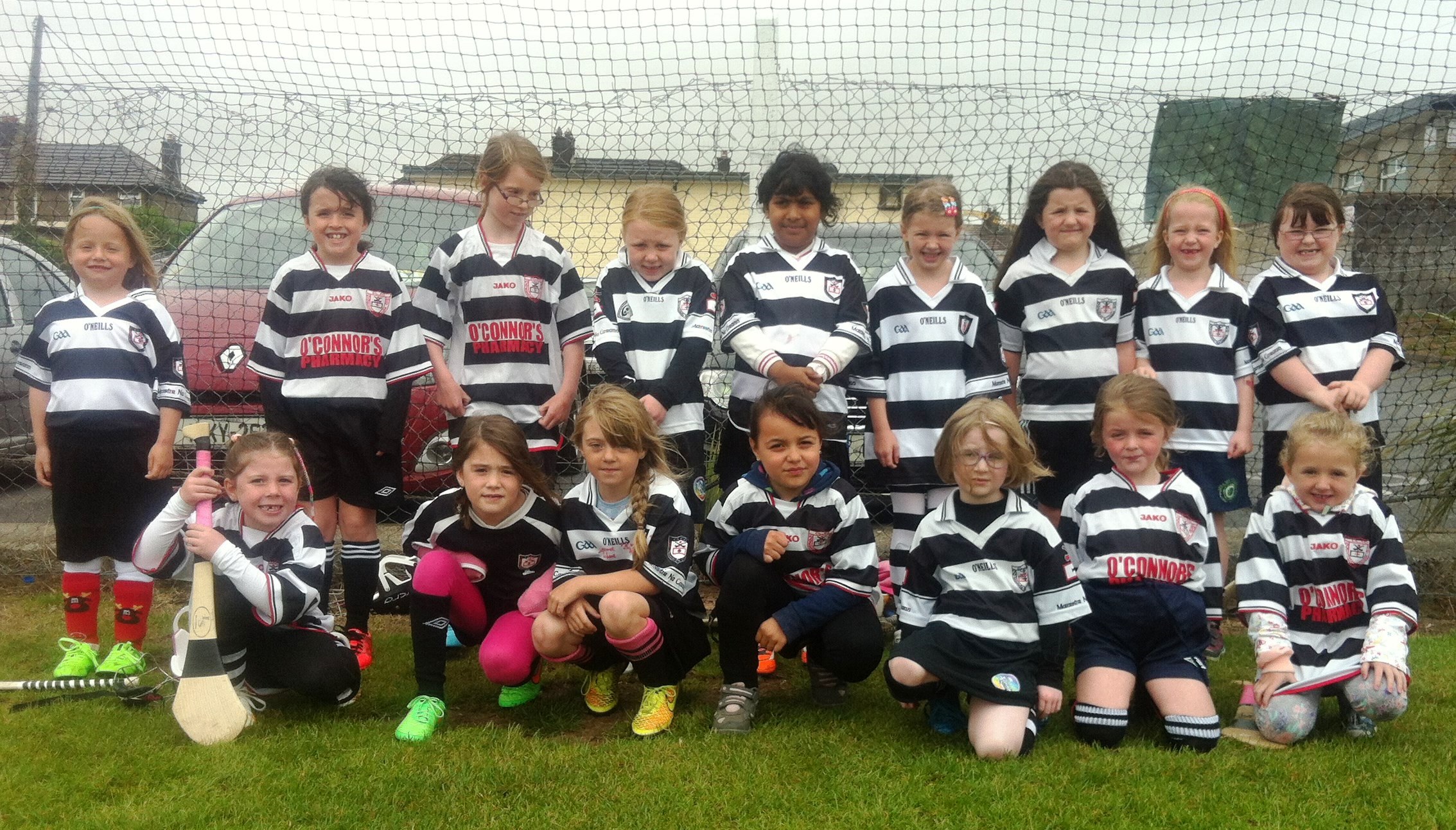 Ladies Football
Our Ladies Football Camp will take place in Midleton GAA Club on Monday July 20th and Tuesday July 21st. The camp is open to both boys and girls. It will run from 10am to 1pm. €10 per day. Children can take part in one or both days.
Please provide your child with a small packed lunch and plenty of drinks.
Contact 087-6625544 for details.
Unfortunately the weather was unkind to us the last fortnight so hopefully all training will be back to normal. Training for all age groups takes place in Midleton Rugby Club on Monday nights from 6.30pm onwards. See Midleton Gaa Website (Ladies Section) for further details.
Lotto
Our Lotto Jackpot was €3,200, we had no winner, the numbers were 1,18,22 & 25, the Lucky Dips winners were Michael Cahill, Aileen Bransfield, Carol Ann Hennessy, Matthew & Jack Mc Sweeney & John Howard, next week's Jackpot will be €3,400.
The Lotto draw takes place each Friday in the Club. Tickets are on sale at the Club Bar, O 'Neills Bar, Linehans Bar, Maple Leaf Bar, O' Farrells Butchers, Frank Murphy Butchers, Pat Walsh Paints, Chadwicks, Teach Beag & Niall Mac's Bars.
BINGO takes place each Friday night in the GAA Pavilion from 8pm, guaranteed Jackpot of 1,000 euro!!
Juvenile

Fe9
A special thank you to all the under 9 players s and parents who made the effort to travel to St Vincent's GAA grounds on Saturday last for a monster blitz that comprising of 40 teams. With reduced numbers Midleton fielded two teams, in what was our best display of the year producing some fantastic hurling and great performances. Well done to all, players should be very proud of themselves on what was out first visit to the city. Thank you to Colm Crowley GDA on a very well organised blitz, and to hosts St Vincent's on the use of their fantastic facilities.
Panel: Kieran Connolly, Daniel Garde, , Thomas Dunlea, Paddy Walsh, James McSweeney, Luca Brodkorb, Sean McSharry, Sennan Gleeson, Kyle Kandem, Carthaig Cronin, Peter Barrett, Ben Fitzpatrick, Fionn Kelly, Darragh Egan.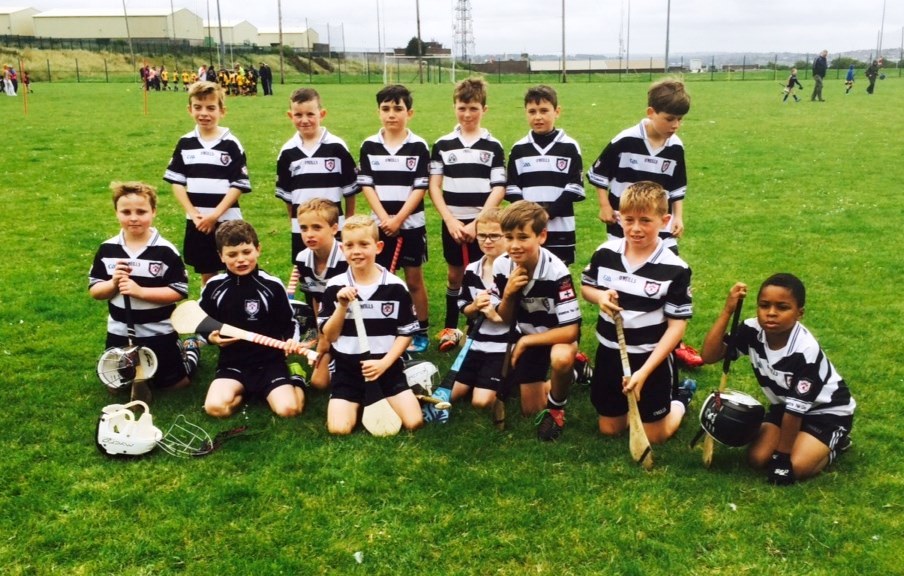 Fe12
The U12 panel travelled to Killarney for the Munster Football Final which was held on July 5th. We planned a full day's itinerary for the boys on the day. We left Midleton at 8 am and the weather was wet and misty the whole way to Killarney. Almost from the minute we stepped off the bus at the Fossa GAA club the sun started to break out from behind the clouds. First on the agenda for our panel of footballers were two matches against the two local Fossa U12 football teams.
The first game was a real good game of football. The standard of football, as to be expected from a Kerry team, was very high. But we were well able to compete against the Kingdom boys. Our boys got the upper hand half way through the first half and so we clawed our way back into the match. By half time there was only one score in it with the Kerry boys holding the advantage. Fossa started the second half well and went into a strong lead but, with a similar pattern to the first half, our fitness and willingness to compete gained us the upper hand for the remainder of the game. But try as we might Fossa were able to hold onto the lead for the remainder of the game.
The other game held at the same time started very well for the Magpies. We bagged a brace of goals before Fossa got their first score on the scoreboard. We had the majority of the play in the first half and this allowed the young Magpies to hold a commanding lead by half time. When the sides switched after the break the Midleton boys resumed their dominance. The Midleton team kicked some superb scores and held out for a well-deserved victory. After the games we were entertained in the Fossa Club House to copious amounts of tea, coffee, sandwiches and cakes. A real big thank you to the Fossa club for hosting us for the morning.
Once we were finished in Fossa we walked into Fitzgerald Stadium and viewed one of the best Munster Football Final's in years. We were back home in Midleton again by 8 pm.
Fe15
On Sunday morning last at home our Fe 15 Hurlers had a facile win against a gallant Valley Rovers side. This now means that we now have won five from five in our league games this season. There was no doubting the result from early on in the game and at half time the score was 1-14 to 0-2 with both of Valley Rovers scores coming from frees. Valleys came more into the game early in the second half and pulled back 1-2 shortly after the break. We powered on from there and responded immediately with a goal and tacked on some great points from play. With the result a foregone conclusion both sides emptied their benches.
Final Score Midleton 3-26 v Valley Rovers 1-08.
Midleton Panel: Ryan O Riordan, Mark Daly, Ciaran Evans, Alan Power, Cormac O Brien, Kian Farmer, David Scanlon, Kevin Finn, Tommy O Connell, Evan Rowlands, Christian Murphy, Jake Shanahan, Ross O Regan, Cian Murray, Adam O Connell, Fergus Wade, Griffin Hurley, Coleman Quinn, Gary Carroll, Kian Crowley, Aaron Mulcahy, Craig Barry and Niall Higgins.
Fe16
Our hurlers were very unlucky to lose out to Douglas in the Hurling Championship last Tuesday at Shanbally Passage by 0-11 to 1-13.
Outdoor Training
Training for all the Street League groups takes place each Saturday morning at the MAIN PITCH and will continue over the coming months.