Midleton GAA Club News
25 May, 2014
Midleton Hurling & Football Notes

Senior Hurling
Our senior hurlers maintained their unbeaten run in the League with a hard fought victory over Douglas in Douglas last Friday night.
Both sides found scores hard to come by and a goal from Padraig Nagle had us ahead at the break by 0-08 to 1-07. The second half was equally a tight affair with each side squandering some scoring opportunities, in the end we pulled away into a four point lead only to concede a very late goal. Final score Douglas 1-14 v Midleton 1-15
Team: Joe Loftus, Elliot Mulcahy, Alywin Kearney, Darren Quirke, Seamus O Farrell, Finbar O Mahony, James Nagle, Peter Dowling, Eoin Walsh, Padraig O Shea, Aidan Ryan, Padraig O'Keeffe, Padraig Nagle, Cormac Walsh & Patrick White.
Subs used Seanaidh Smyth and Leslie Coughlan.
As a result of the drawn Cork & Waterford game club fixtures will be all reviewed.
Munster Senior Hurling Championship
On Sunday last the Cork hurlers used their "get out of jail card" when they drew with Waterford after trailing for all of the game. The tidy crowd who travelled to Thurles will not have been happy with the performance and much improvement will be required for the reply which has been fixed for June 8th in Thurles. Well done to Conor Lehane, Brian Hartnett and Killian Burke who were all part of the panel.

Junior 1 Hurling
Our junior hurlers went down to the hosts Doneraile recently in the Imokilly/Avondhu League. It was a disappointing result after our previous very good performance against Castlemartyr. Final Score Doneraile 4-09 v Midleton 1-10.
Team: Coran Swayne, Joe Collins, Oisin Cotter, Eoin Ferriter, Liam Clohessy, Billy O Shea, Paul Barry, Leslie Coughlan, Luke Dineen, Brian O Sullivan, Shane Ryan, Niall Walsh, Cormac Beausang, Cillian Hurley & Michael Abernethy.
Junior 2 Hurling
Last Wednesday evening in glorious sunshine our Junior 2 hurlers took on our hosts Killeagh in the East Cork League. Fielding a team mixed with youth and experience our lads put in a very brave performance and despite the loss can be proud of their efforts against a very strong home team. Final Score Killeagh 2-15 v Midleton 0-14
Team: Coran Swayne, Colm Leahy, Joe Collins, Jerome Curtin, Brendan Ferriter, Alan Cahill, Liam Clohessy, Cormac Beausang, Billy O Shea, Luke Finnerty, Ciaran Maloney, Niall Walsh, Shane Goulding, Keith Ryan & David O Brien. Subs used Andrew Rea, Brian O Sullivan and Pat Stack.
Fixtures
Tuesday 27th Junior 2 Hurling League v Dungourney away @ 7.30pm
Friday 31st Senior Hurling League v Blackrock away @ 7.30pm
Sunday 8th June Cork v Waterford in Thurles @ 3.30pm
(Complete list including Juvenile are available on the Club website)
Gaa Golf Classic
Our Golf Classic which is once again kindly sponsored by Blackwater Motors Cork, Fermoy & Skibbereen will take place on the 9 & 10th of July at East Cork Golf Club. Teams of 3 costs €120 and tee box sponsorship is available @ €50.
For timesheet bookings please contact either Anthony Wall @ 086/3154016 or Coleman Quirke @ 087/2523759, more details are on the Club website.

GAA Golf Society
Mr John Droogs Captain's prize results from 14/5/14 @ East Cork Golf Club
Winner: Pat Hayes
Category 1 1st Mark Carroll, 2nd Anthony Wall & 3rd Donie O Callaghan
Category 2 1st Mick Hayes, 2nd Hans Baumann & 3rd Gary Johnson
Category 3 1st Pat Horgan, 2nd Tom Mintern & 3rd Coleman Quirke
Front 9 John Hogan
Back 9 Liam Walsh
Visitor Michael John Roche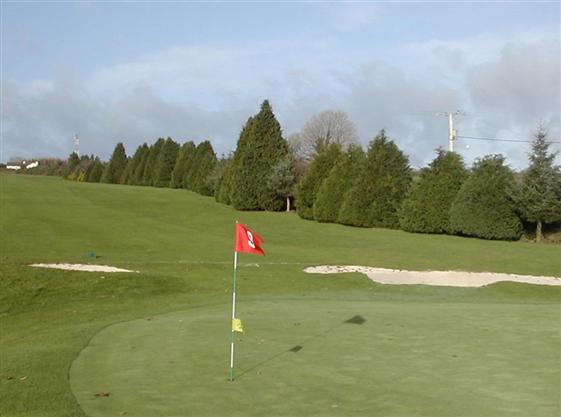 Condolences
The club executive would like to express their condolences to the O'Brien family on the recent death of Joe late of Ballinacurra and Ardmore. Joe was a true GAA person acting as Chairman of the Ardmore Club for many years right up to his untimely death. Indeed in his honour a minute's silence was held prior to the Cork and Waterford game last Sunday. He served as a selector with Midleton & Imokilly juvenile teams in the late 90's, also as an East Board delegate and was a great supporter of various events held in the Club.

Lotto
Lotto Jackpot was €3,200 the no's were 2,6,9 & 13, there was no winner, the Lucky dip winners were Catherine Gaffney, Joe Lehane, Tim Byrne, Jo Crowley & Loretta Bulman next week's Jackpot is €3,400, thanks for your continued support. Tickets are on sale at the following outlets, Club Bar, O 'Neills Bar, Linehans Bar, Maple Leaf Bar, O' Farrells Butchers, Frank Murphy Butchers & Chadwicks.
The Lotto draw takes place each Friday in the Club, if you have an hour to spare any week please drop in and join one of our weekly groups.
BINGO for all every Friday night in the GAA Pavilion from 8pm, guaranteed Jackpot of 1,000 euro!!
Juvenile Notes
Fe 11
Our Fe11s hurlers had a good outing last Wednesday evening in Riverstown v Sars. In glorious sunshine both games there was great hurling and entertainment.
Midleton 4g-2pts Sarsfields 1g-3pts & Midleton 4g-3pts Sarsfields 8g-4pts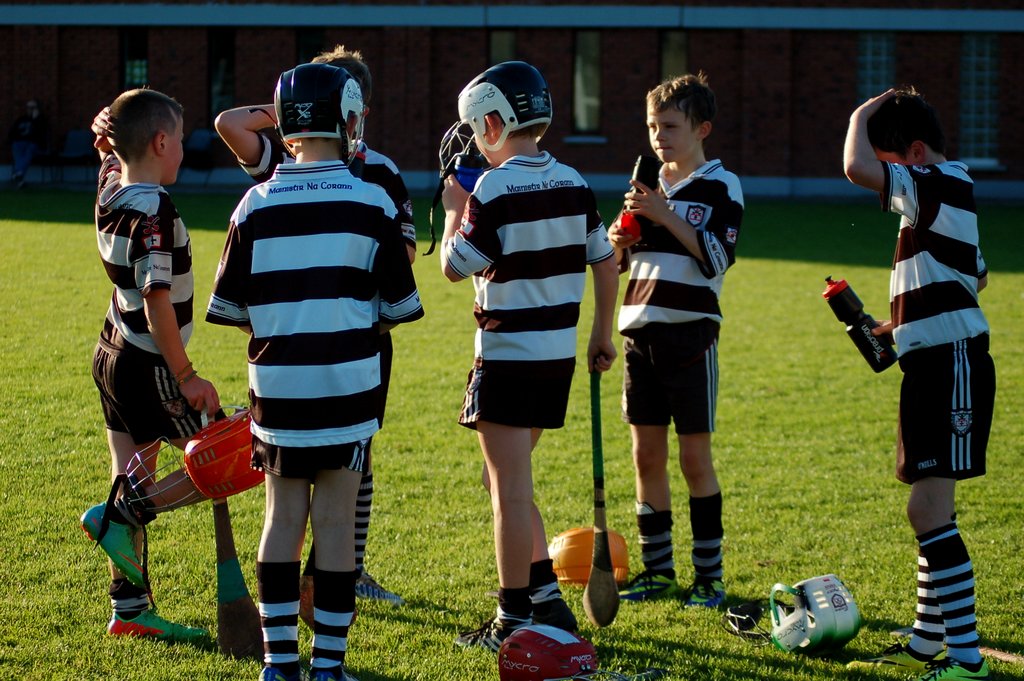 Fe 13
Our Fe 13 hurlers made the journey to Togher for the Donie Cremin blitz.
Midleton were without 6 players from the normal starting lineup due to commitments with the Fe 14's in the county final. Our lads played three games against Glen Rovers, Durlas Óg and Blackrock. Each and every player gave their all and fought gallantly for their team. Even though it wasn't to be our day the management team were very proud of the efforts put in by the players. Congratulations to the hosts and eventual winners St Finbarr's and Plate winners Glen Rovers. Once again the lads were very well looked after with Sausages and Chips at lunchtime along with drinks and chocolate mid matches.
Fe 14
Last Saturday at Pairc Ui Rinn, our U14 hurlers just fell short in their quest for the U14 Hurling Championship to add to their Cork Feile Hurling crown. Midleton knew that they had their work cut out after a tough Semi Final win against Valley Rovers on a score of 3-9 to 2-8. Midleton opened brightly and hurled smartly scoring a great goal after 10 minutes to leave the score in favour of Midleton 1-2 to 0-3. Duhallow always threatened when on the attack and used the open spaces well. Soon both teams had exchanged a goal a piece and we very witnessing a thriller. Shortly before halftime Duhallow broke from midfield and breaking through the centre scored a goal to leave them one point up at halftime 2-5 to 2-4 having played with the breeze. Into the second half Duhallow tacked on 3 points before Midleton scored had their first point. After 53 minutes Midleton scored a great goal which was followed up with a point from play leaving the score at 2-9 to Duhallow, 3-6 to Midleton. With 4 minutes to go Duhallow scored a lucky goal when the ball took a fierce bounce on the greasy sod. This was followed up by another goal when Midleton in chasing scores were exposed at the back. Final Score Midleton 3-06 v Duhallow 4-09.
It was a game that Midleton could have won, yet we're all extremely proud of all the lads. We have work to do before we go to the Feile Regional Final in Thurles on the 21st of June where we're drawn against Athenry of Galway and Dicksboro of Kilkenny in our Pool.
Team: Ross Shanahan, Christian Murphy, Alan Power, Cormac O Brien, Sean O Sullivan, Ciaran Evans, Kian Farmer, Griffin Hurley, Cian Murray, Evan Rowlands, Tommy O Connell, Jake Shanahan, Sam Quirke, Ross O Regan, David Scanlon, Fergus Wade, Ryan O Riordan, Mark Daly, Niall Higgins, Coleman Quinn, Craig Barry, Gary Carroll, Ronan Lynch, Adam O Connell, Cian Crowley.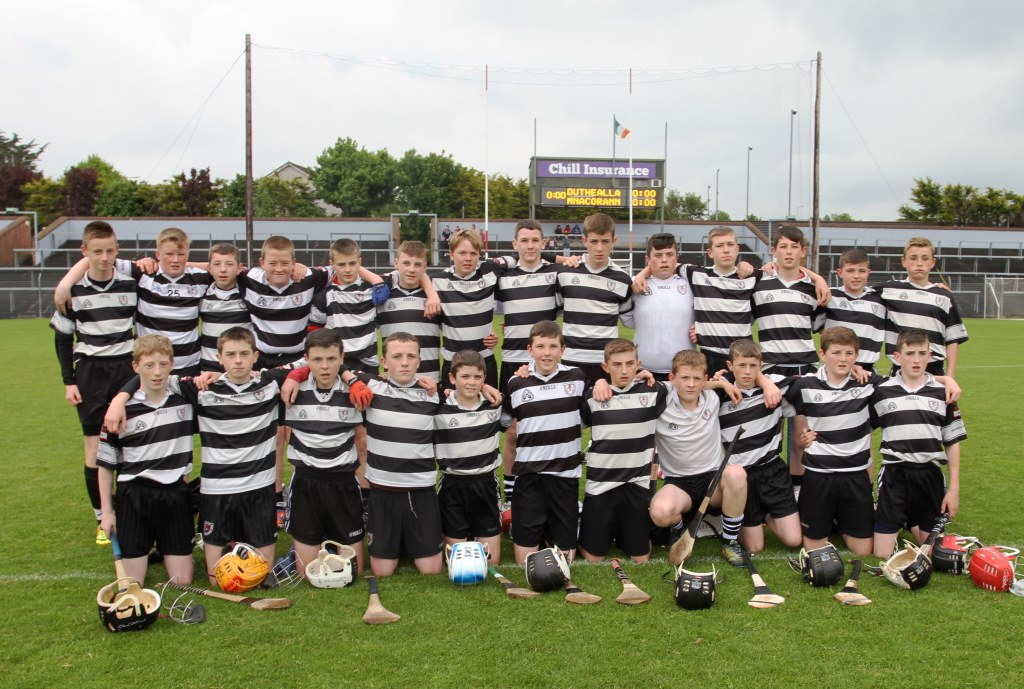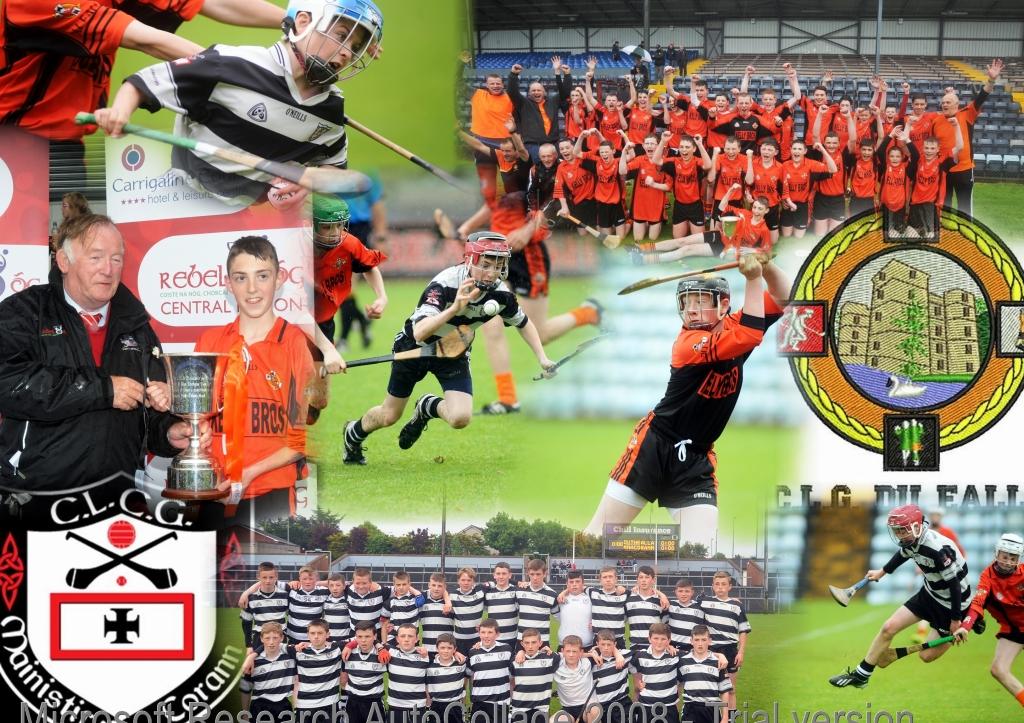 Sciath na Scoil
All roads led to Pairc Ui Chaoimh next week for the hurling finals of the Sciath na Scoil competitions. On Wednesday Gael Scoil Mainisitr na Corann play Belgooly in the Roinn DH3 final @ 1pm and on Thursday Ballintotas take on Ballincurrig in the Roinn H6 final @ 2pm, we wish all the players and management the best of luck.

Kellogs Cul Camp
This years Cul Camp will run from Monday June 30th until Friday July 4th at the Main Pitch. All Registered players from Junior infants upwards can take part.
Camp details will be sent out closer to the date.
This year's camp Coordinator once again is Pa Beausang @ 0862284185.
Training
The training and coffee mornings are back on Saturday mornings at the Main Pitch at the normal times for each group. FE13,12 and 11's from 09.45 to 11, FE9,8 and 7's from 11 to 12 and FE10 and 6's from 12 to 1.Please check website our Club website www.midletongaa.com for each TEAM COACH and contact number.
New players are always welcome.
Club Shop
The Club shop is open each Saturday from 11am to 12, a full selection of gear is available. Anyone looking for Birthday presents can also buy gift vouchers from the club shop. Full price lists are available on the club website www.midletongaa.com