Santa goes training
15 December, 2012
Last Saturday 14th saw the end of hurling training for the Fe 8's, Senior Infants and Junior Infants.
The kids were treated to a flying visit by Santa and the man himself came armed with selection boxes for all the players.
With training coming to an end, Managers Peter Smith, Martin McSweeney and Kevin McSweeney along with their fellow selectors get a well earned rest before Christmas.
Happy Christmas to all the players and their families. We hope you have a great break.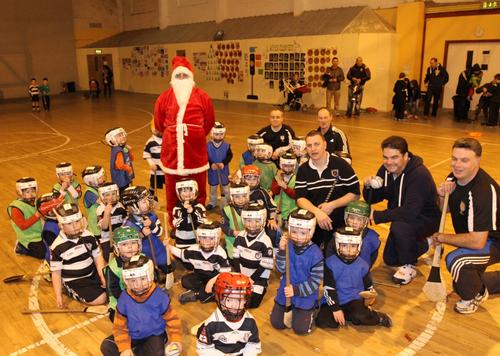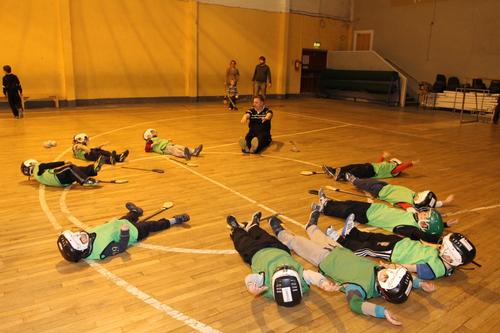 Kev's players lying down on the job!!!