Midleton Hurling and Football, Ladies Football and Camogie Club News
05 April, 2020
In these difficult times we are heartened to live in a Community. Additionally, we live in a Community where people care and back up caring words with caring actions. The key messages for this week and will probably be similar for the next few weeks are:
You are not alone and we will get through this together. See Midleton GAA Community Assistance Program. Spread the word about this assistance.
The GAA Volunteers will also be playing an active role in the Local Authority Community Call (see below under Useful Numbers)
Your physical and mental health are critical at this time. See Healthy Club details below.
Practicing hurling, camogie and football skills will help in multiple ways.
Midleton GAA…at the 'Heart of the Community'. Ní neart go cur le chéile. There is no strength without unity.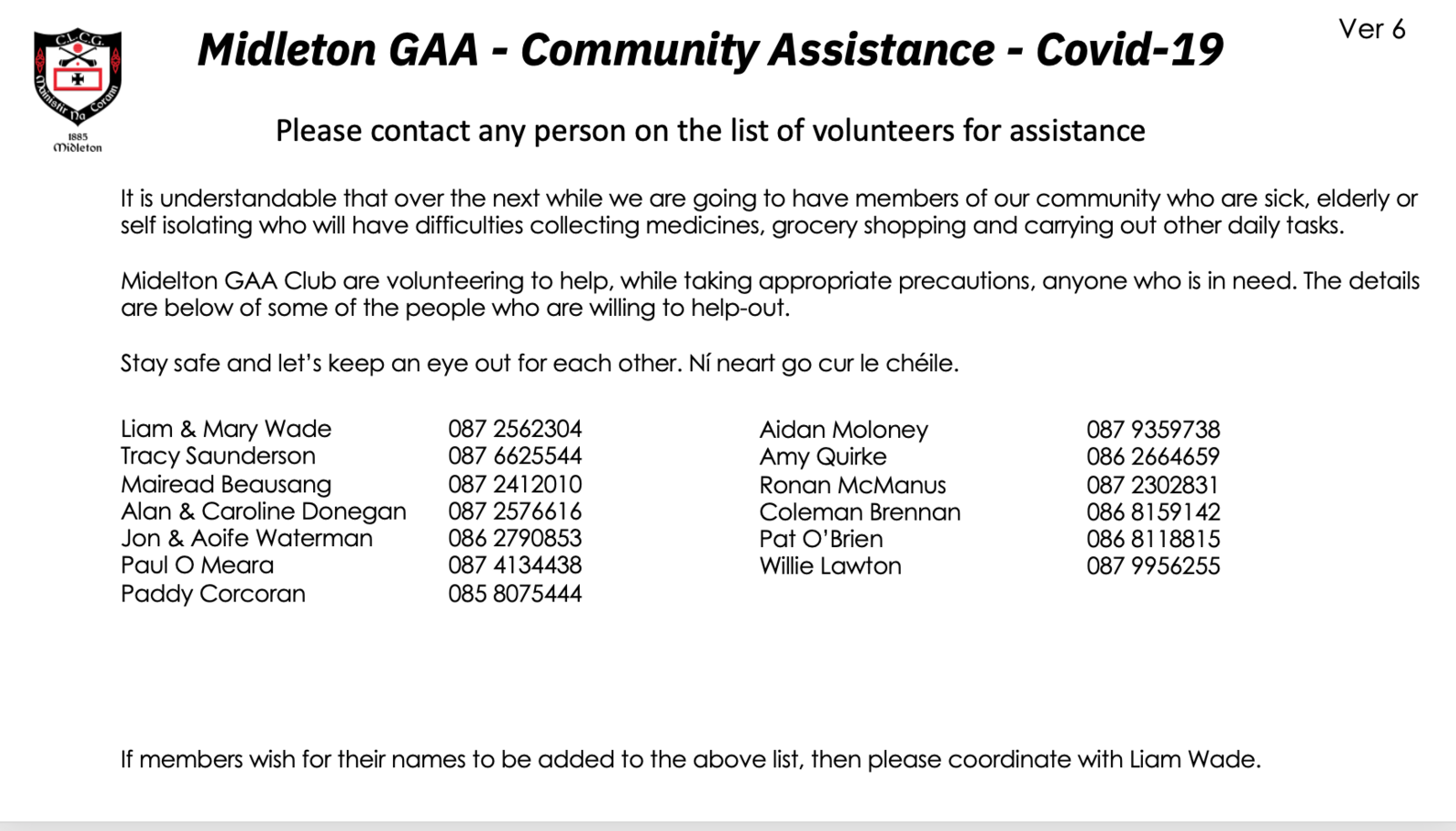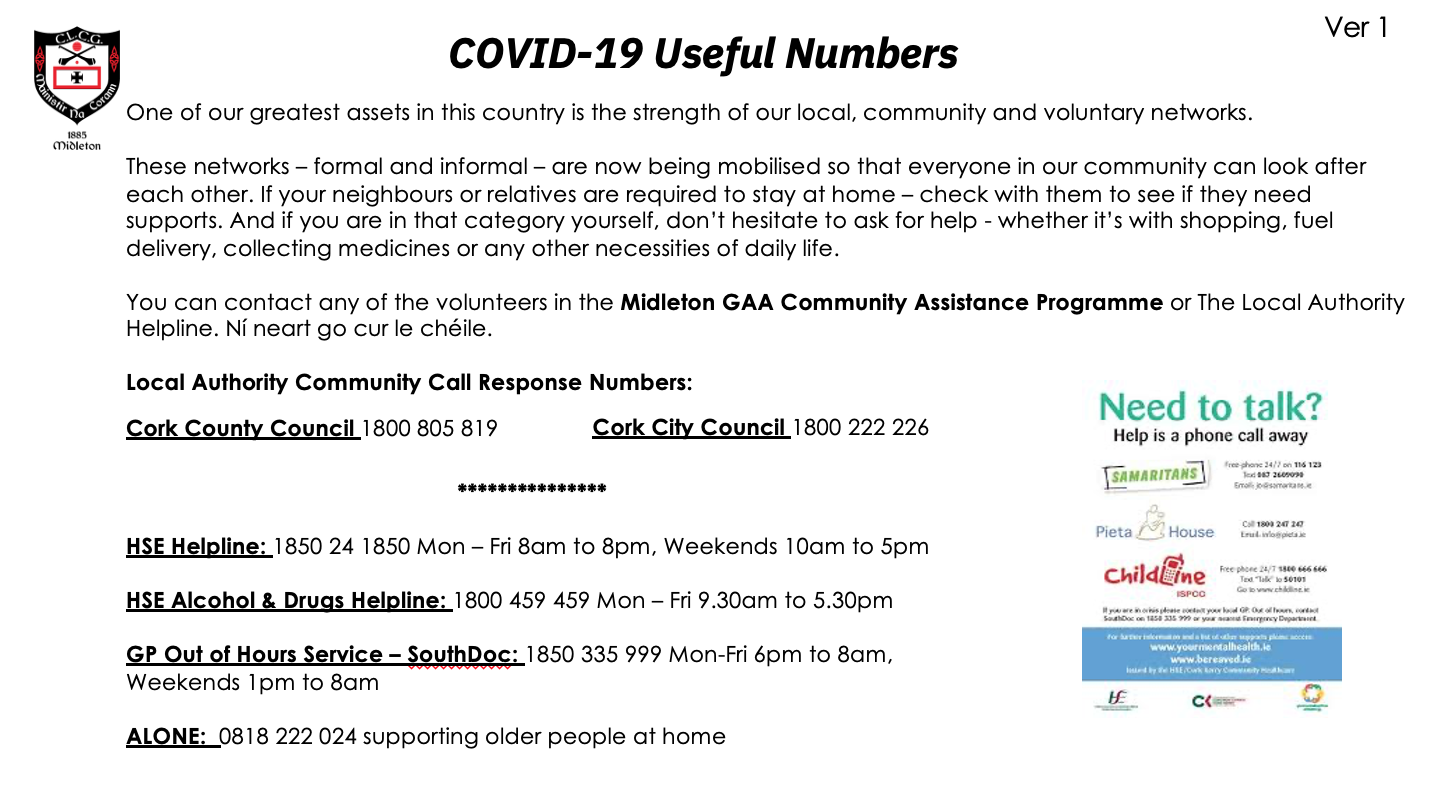 Magpie Daily Challenge
We will have some more time to fill in the next while so why not keep your skills sharp and also manage any boredom. Use social media to reply and post the video of how you are getting on with the skills and Challenge. Have some fun. Weekly prize for the best video. Email your videos to midletongaaweb@gmail.com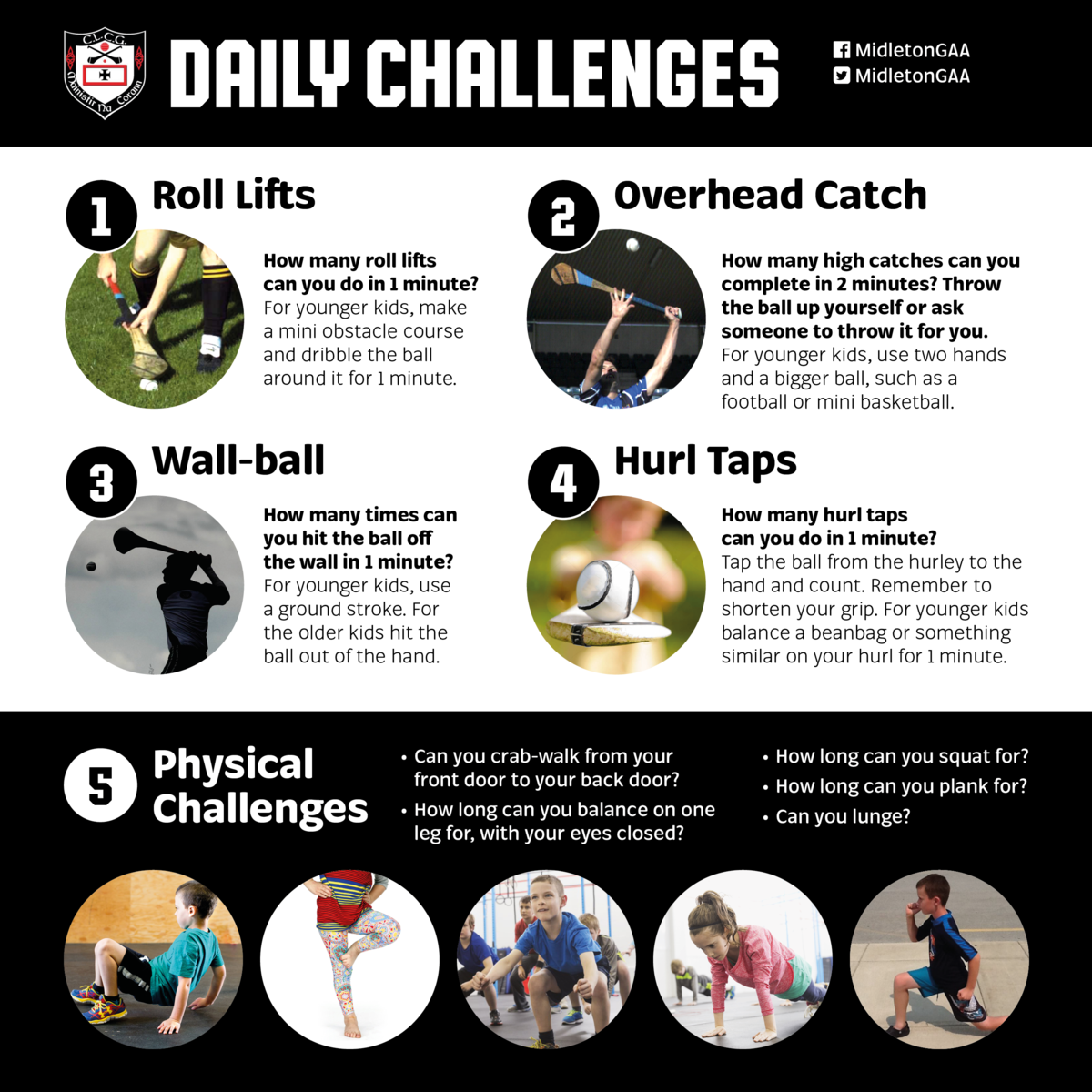 Links to online content
Video created by Paudie and Cormac O'Brien on key skills. Well done lads, next stop the Oscars. https://www.youtube.com/watch?v=rQf25oP70TU#action=share
https://www.youtube.com/watch?time_continue=12&v=asv1Kms_bGA&feature=emb_logo
Hurling Skills
https://learning.gaa.ie/planner/
Football skills
https://ladiesgaelic.ie/learn/skill-drills/
http://coaching.connacht.gaa.ie/coaching-resources/video-library/wallballkickingdrills
Ladies Football
Many Thanks to Orlagh Farmer who kept us entertained with her daily fitness videos again this week. All links are available on our Facebook, Twitter and Instagram pages.
Well done to our Club Player and East Cork Board PRO Deirdre Kenny on giving great exposure to our Club in a great article in Saturday's Echo.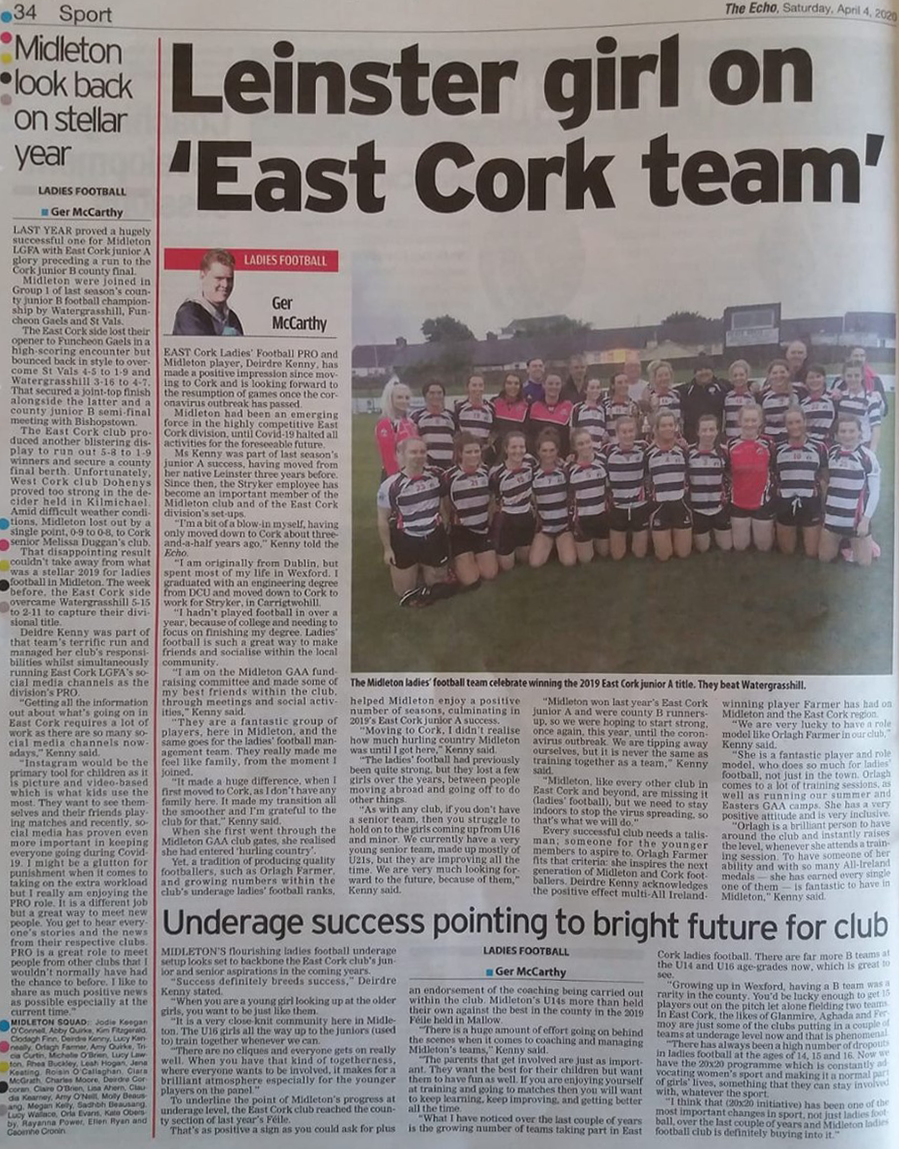 Juvenile
The online booking system for our Cúl Camps this summer is now open. The GAA announced that they will continue to plan for the Camps all over the Country. Obviously with the current COVID 19 situation plans may change as we are uncertain what the next few months hold but for the moment we will continue to plan for the running of the Camps.
Healthy Club Programme